Buggy Beds Net Worth 2022 – What Happened After Shark Tank
WHAT IS BUGGYBEDS?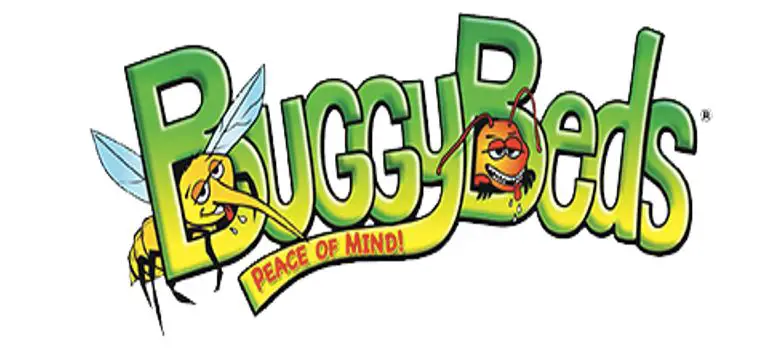 Bed bugs are not known to spread diseases; however, once they are settled into your home, you can expect itchy skin and sleepless nights.
BuggyBeds is a patented glue-based trapping system that acts as an early detection system by attracting bed bugs and trapping the tiny, flightless blood-sucking insects for extermination and eventual disposal.
You can use BuggyBeds traps in your home, car, or office as well as while traveling, to get ahead of a bedbug infestation.
WHAT IS BUGGYBEDS' NET WORTH?
| | |
| --- | --- |
| Company Name | BuggyBeds |
| Owners | Maria Curcio and Veronica Perlongo |
| Shark | All 5 Sharks |
| Equity | 25% |
| Investment | $250,000 |
| Location | Freehold, New Jersey |
| Net worth | $6 million |
WHO IS THE OWNER OF BUGGYBEDS?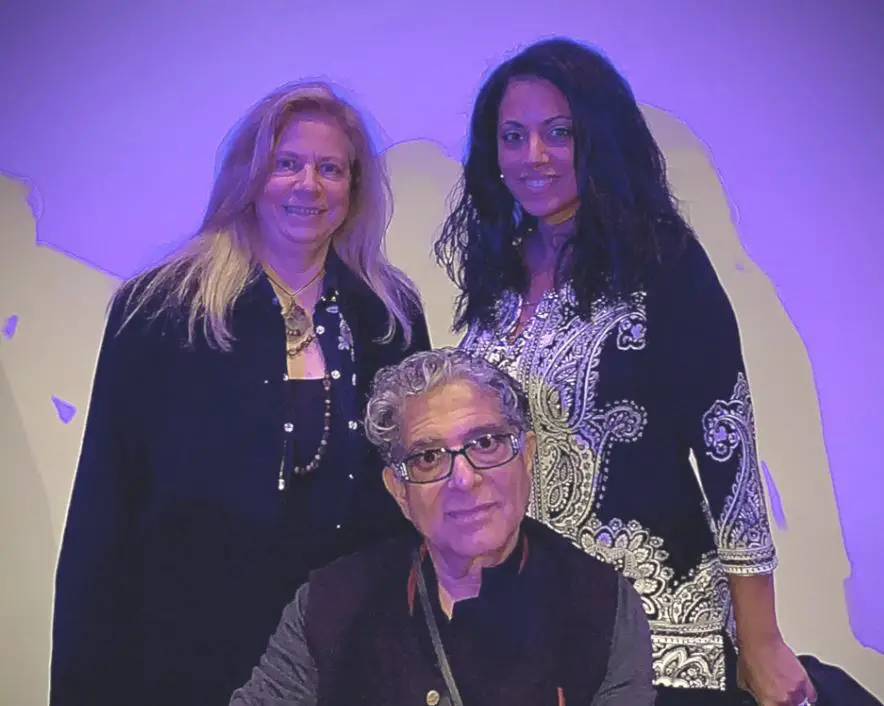 From software intrusions to bedroom infestations, Maria Curcio is now helping others prevent bedbugs invasion.
The security analyst teamed up with business executive, Veronica Perlongo in 2011 to create BuggyBeds, and the Freehold, New Jersey residents have never looked back.
Maria's son was tasked with proving that an apartment was bug-free, she came up with a BuggyBeds prototype to help him, and the rest is history.
WHY IS BUGGYBEDS SO POPULAR?
BuggyBeds is so popular because of the peace of mind this technology offers without interfering with your lifestyle.
The small bedbug monitor is easy to use straight out of the box and alerts you to the critters' presence before they have had a chance to reproduce and overwhelm your home, car, or office.
The unique clear viewing area and crush-proof design use a custom glue formulation to attract bed bugs and other invasive insects and trap them for efficient identification in a few simple steps.
Slide and hide the non-toxic, pesticide-free monitors under your mattress, couch cushions, or car seats.
Regularly inspect the BuggyBed monitors for bedbug eggs, shells, and trapped insects. Take immediate action once you've confirmed the bugs' presence.
SHARK TANK APPEARANCE  – DID IT GO THROUGH?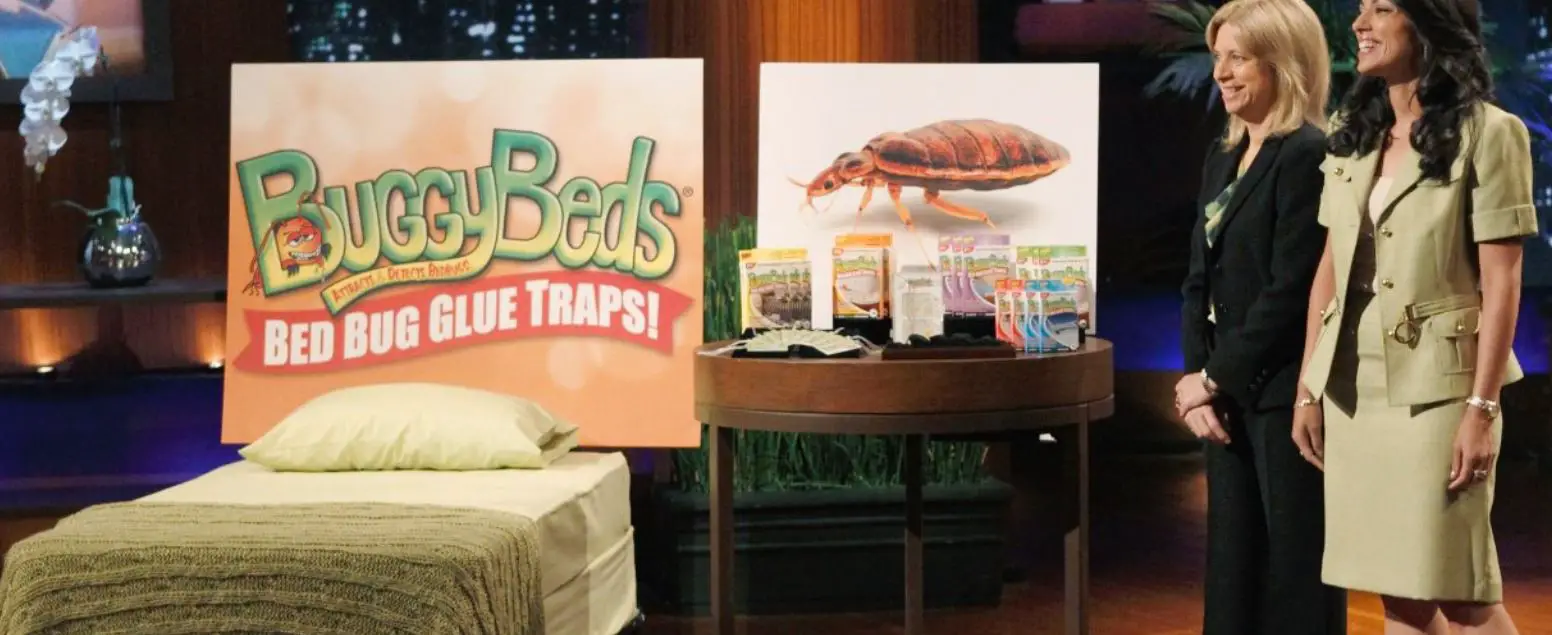 When Maria and Veronica started BuggyBeds in 2011, they had no plans to appear before the Sharks.
Only after the show's producers approached them, did they consider pitching their invention.
Prio to their appearance on the fourth season of Shark Tank, they had declined a $5 million offer for BuggyBeds patents, and concluded sales of $150,000 in just six months.
What changed their minds was the expertise and business acumen the Sharks offered them.
Maria and Veronica's initial pitch of $125,000 for a 7% stake in the business aimed to expand their distribution from Home Depot and Burlington Coat Factory to national and international levels.
While the Sharks' response didn't seem promising, when the partners were asked to leave the stage, little did they know what was in store for BuggyBeds.
All five Sharks ultimately combined forces and made a deal the BuggyBeds inventors could not refuse: $250,000 for a 25% stake in the business. The very first deal signed with all five Sharks onboard.
WHERE IS BUGGYBEDS TODAY?
From $100,000 to $1,2 million in sales just three years after their Shark Tank appearance, BuggyBeds has indeed taken the world by storm.
You can now find BuggyBeds in 350 Home Depot stores as well as major retails like Amazon, ACE, Burlington Coat Factory, CVS Pharmacy, Kroger, Target, and Camping World.
In 2021, Rock Mountain Capital (RMC) acquired majority shares in VCM Products, LLC (VCM), the company that owns the BuggyBeds trademark.
Maria Curcio and Veronica Perlongo are very active as minority owners. The line now includes natural pest repellent as well as bedding encasement products.
CONCLUSION

Maria Curcio and Veronica Perlongo hoped to help millions of people enjoy a pest-free, restful sleep, and thanks to their appearance on Shark Tank, they have achieved just that.
To many more peaceful nights, and don't let the bed bugs bite!