Cooklee Stand Mixer Review: Is It Any Good?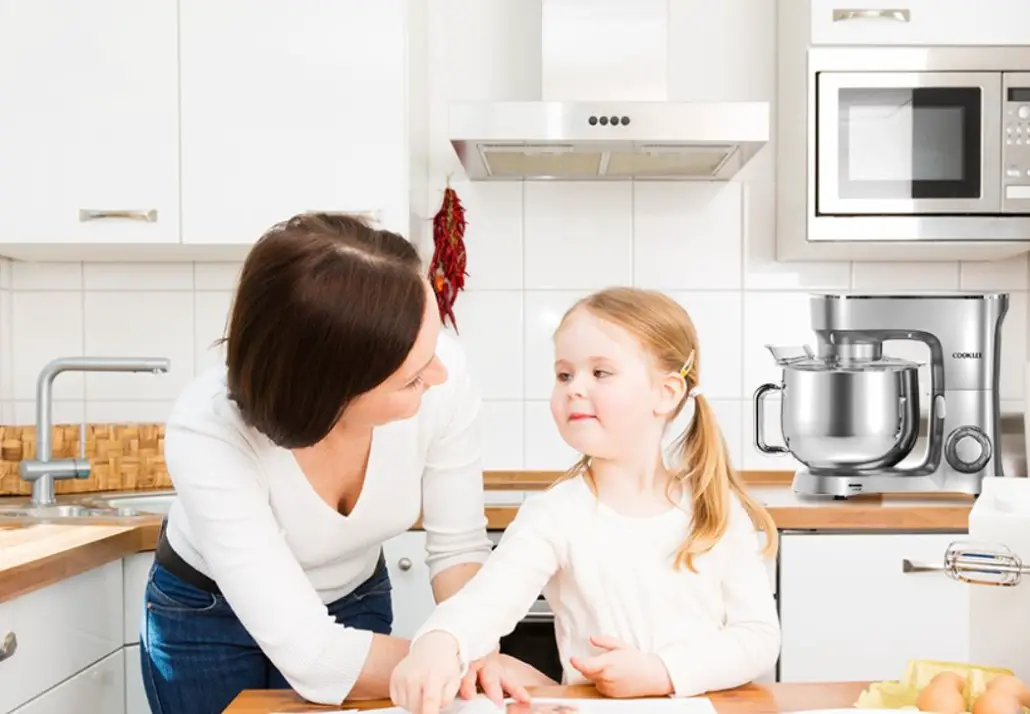 Choosing an ideal stand mixer is as much a choice of functionality as it is for aesthetics. Well-known lifestyle website Taste of Home notes that considerations that affect which mixer to buy include size, weight, price power, accessories and power.
So, where should you start with your choices?
After hearing several positive reviews, we decided to review the Cooklee stand mixer. With its sleek black body materials, several attachments and a stainless steel mixing bowl, it is clear that this mixer had a modern look that will appeal to food enthusiasts with an appreciation for high-quality units.
First impressions
If there is one thing that we can definitely agree on with YouTube channel Happy Human's video, it is that this unit is pretty impressive. We love the sleek look of it, and although there is some noise to consider, the overall functionality of this generous unit cannot be denied.
This mixer is sold with a dough hook, flat beater, wire whip, and pouring shield included, which means you already have your needed utensils at hand to start whipping up your favourite recipes in the kitchen.
In fact, according to The Manual, this is the best all-in-one mixer for home cooks – so, if the idea of having a one-stop solution for all of your kitchen appeals to you, this could be the mixer to consider!
Quick facts 
Rated Voltage: 120V
Rated Frequency: 50/60Hz
Rated Power: 660W
Bowl Capacity: 9.5QT
Speeds: Up to 10 speeds
Key Features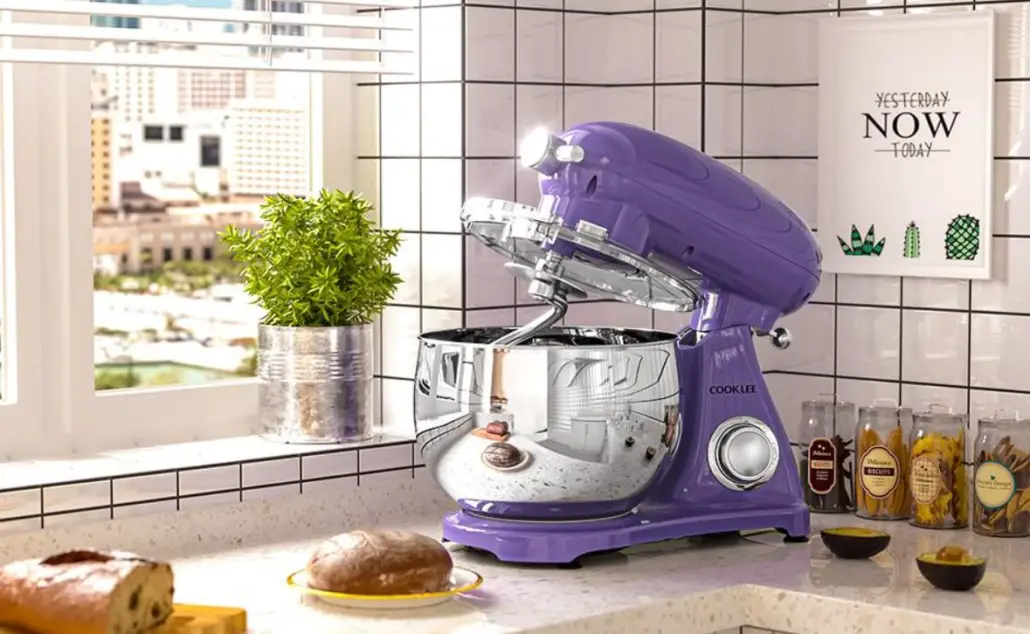 8.5-Quart capacity
Named the best stand mixer overall by Old House Journal Review, the Cooklee stand mixer has a generous size that allows you to effortlessly combine ingredients and help you get the consistency you need to create perfect recipes.
A powerful motor
With up to 10 speeds, you can comfortably work with this mixer according to the mixing preparation that you require. No need to settle for one speed – choose the setting that will suit your desired recipe, whether this be thick batters, whipped cream or more!
Multipurpose attachment hub
The Cooklee stand mixer truly gives that all-in-1 purpose for cooks thanks to its attachment hub that caters for tools such as a pasta maker, juicer, a cookie presses and more. This means you can get a lot of functionality from just one unit.
Easy to clean
Thanks to dishwasher-safe attachments, it is incredibly easy to keep your mixer clean – simply wash each item after every use!
A 24-hour helpline
When you are facing a problem with your mixer, you can simply contact the helpline to help you to troubleshoot what is wrong – and this is without one of our favourite key features! It does go a far way when you can get the answers you need fast and efficiently.
How does it perform?
As this unit has a whopping 10-speed settings option to choose from, it is easy to use for mixing and does so smoothly. Thanks to the guard lid, spills are minimised, which is a fantastic feature if you hate preparing recipes that result in a lot of messes.
This mixer does sometimes struggle with thicker batters, so this might be something that would not be ideal for those who bake often and need to prepare thicker doughs.
Mixing quality
The Cooklee stand mixer does its job well when it comes to mixing ingredients – do bear in mind that you will need to check the bottom of the mixing bowl for whether you need to scrape the sides to ensure everything gets mixed well.
Efficiency
Thanks to its sturdy materials and suction legs, it is easy to keep this mixer in place when using it – plus, there are fewer chances of creating scratches on your kitchen surfaces!
Durability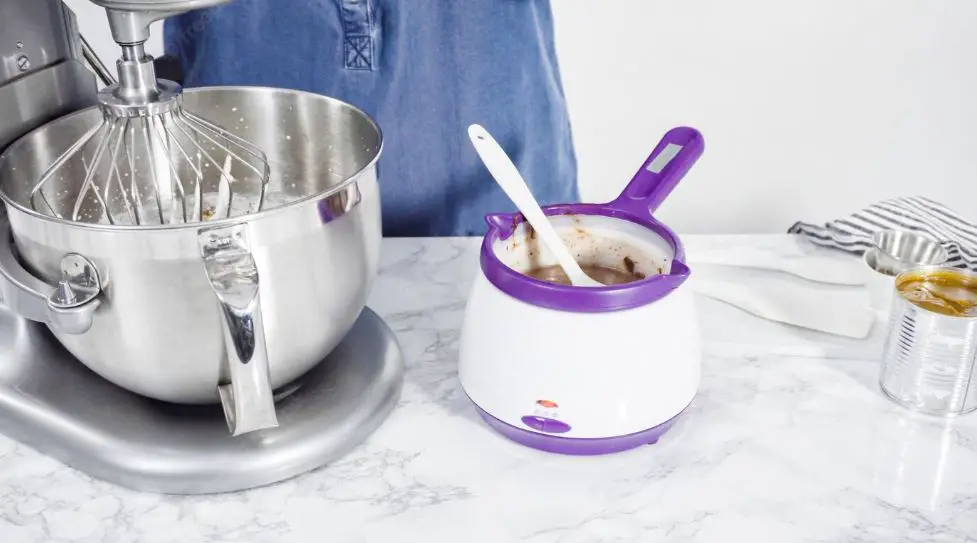 All Cooklee stand mixers come with a full five-year quality guarantee as well as lifelong support. Simply take good care of your unit and it will not rust easily.
Pros
A generous mixing bowl.
10-speed settings to choose from.
Can be used for multiple recipes.
Surface is easy to clean.
Cost-effective (considering its multi-use functionality).
Attachments are dishwasher-safe.
Suction cups keep the unit in place.
Cons
Can be somewhat noisy depending on the speed setting that you use.
The speed button is delicate and needs to be handled carefully.
Small space between the bottom of the bowl and attachments means you need to often check that everything in the bowl gets mixed well.
Who should buy it?
The Cooklee stand mixer is without a doubt a dream for bakers, and thanks to its cost-effective price point, it is a good consideration for when you would like to do a mixer upgrade or simply want to look into using a new unit.
This mixer can hold its own against other big brands, so worth the consideration if you need a solution that matches price and efficiency.
Cooklee Stand Mixer vs. Kitchenaid
According to Very Best Reviews, there are some areas where the Kitchenaid stand mixer outperforms the Cooklee mixer. The Cooklee speed setting is quite sensitive (as mentioned) and if not set correctly, you might not get the speed you have in mind.
Also, Kitchenaid is considered sturdier than the Cooklee mixer, and its overall metal housing looks slightly more pleasing to the eye too. However, the Cooklee is a more affordable option compared to Kitchenaid units, is lighter and offers that convenience of parts being dishwasher safe.
Therefore, it is important that you keep in mind what the limitations of both units are when you are shopping for a mixer. Although Cooklee doesn't come with the big Kitchenaid nametag attached, it does have its benefits for being adequate in preparing various recipes.
Overall Score: 75/100
Check Out More Reviews Here:
3 Other similar stand mixers we like
Hamilton Beach Electric Stand Mixer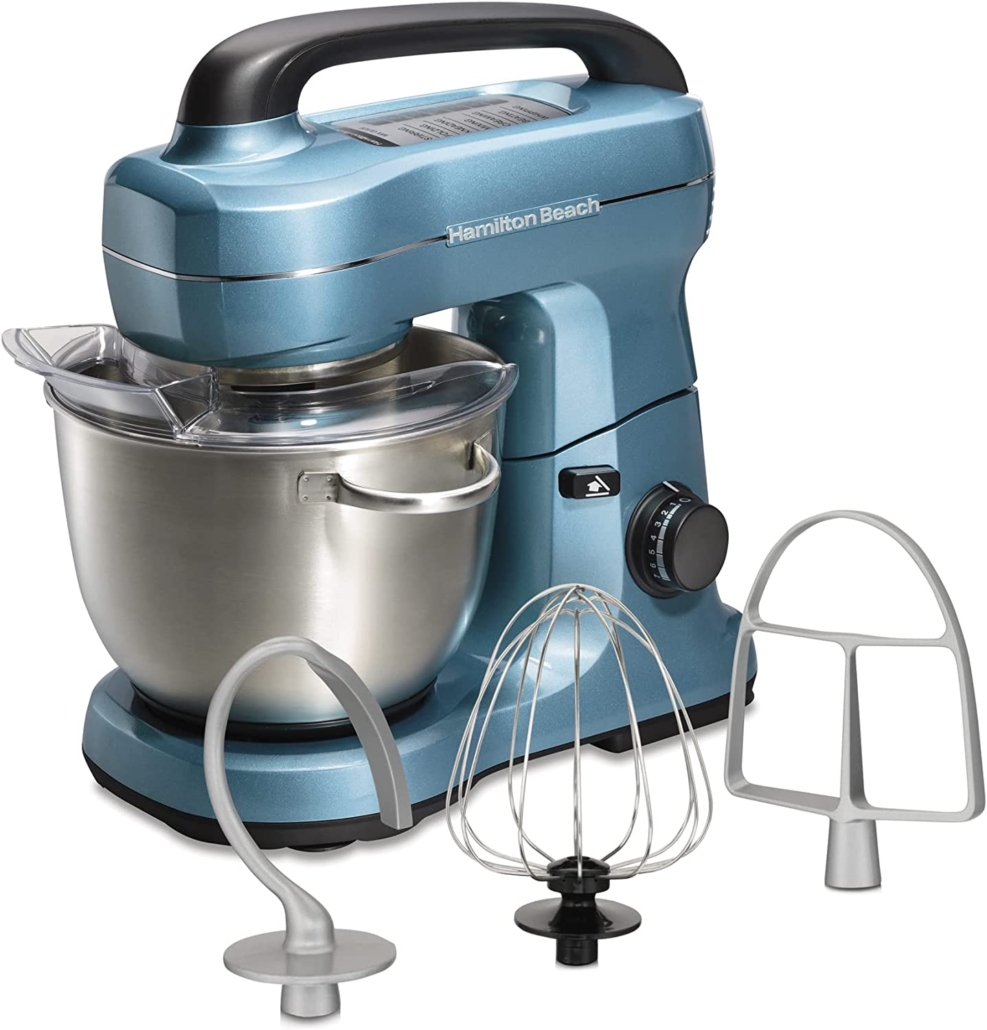 Beautifully designed, this mixer has the same mixing functionality as that of a Kitchenaid unit. It has a tilt-up head design that makes it easy for adding ingredients and changing attachments. It offers 7 speeds and has an impressive 300-watt motor. Do keep an eye on your batter when mixing, as the beater might not reach the bottom of the mixing bowl fully.
Overall Score: 75/100
Check Out More Reviews Here:
Aucma Stand Mixer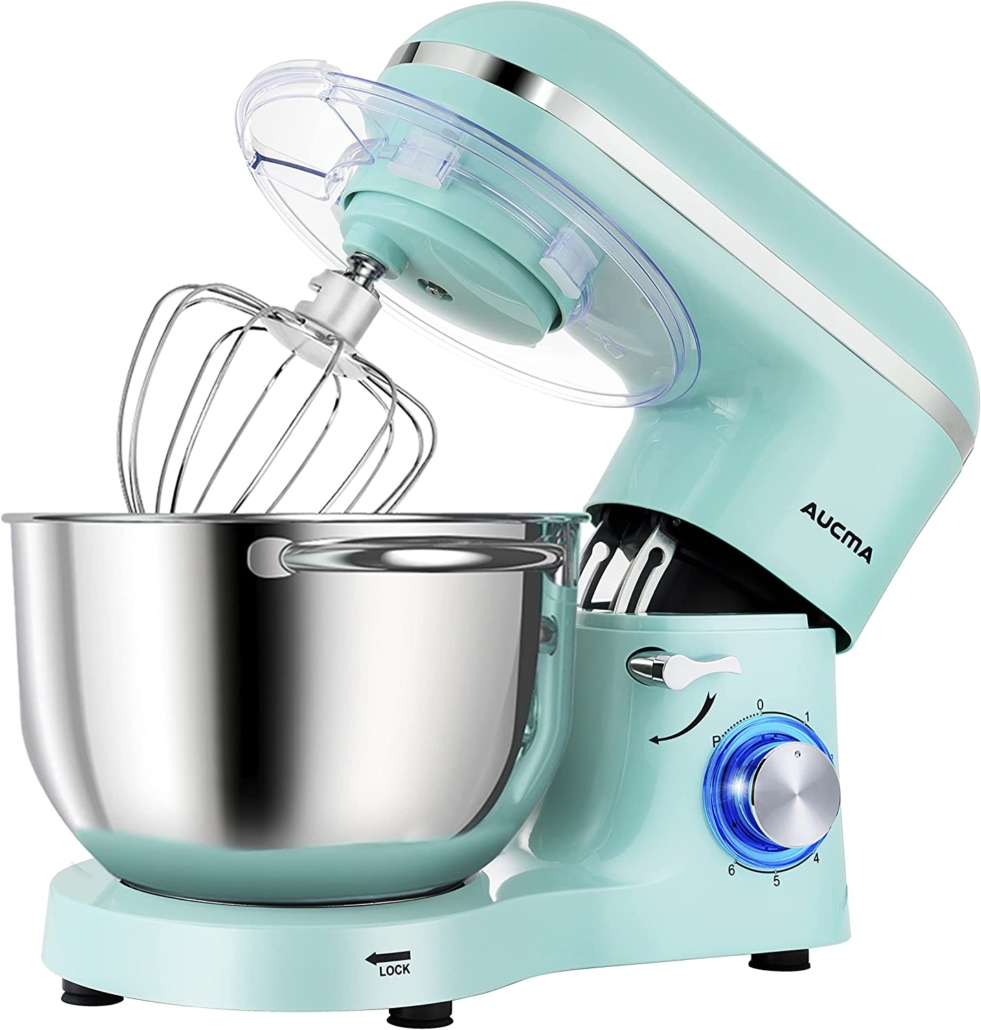 If you love kitchen equipment with a slightly retro look, this mixer is sure to catch your eye. Featuring a splash cover, lift lock and 6 speeds, it is an attractive design that is sure to look amazing in any kitchen. Be careful when operating the splash guard, as it can be tricky to secure it.
Overall Score: 80/100
Check Out More Reviews Here:
KICHOT Stand Mixer
This mixer features an 800W high-performance motor and is perfectly suited for high-demand mixing jobs – it is a great consideration for those who are often mixing ingredients to make pastries, cakes and more. This mixer could easily overheat, though, so bear this in mind if you need a heavy-duty mixer that won't quickly shut down.
Overall Score: 70/100
Check Out More Reviews Here:
Overall conclusion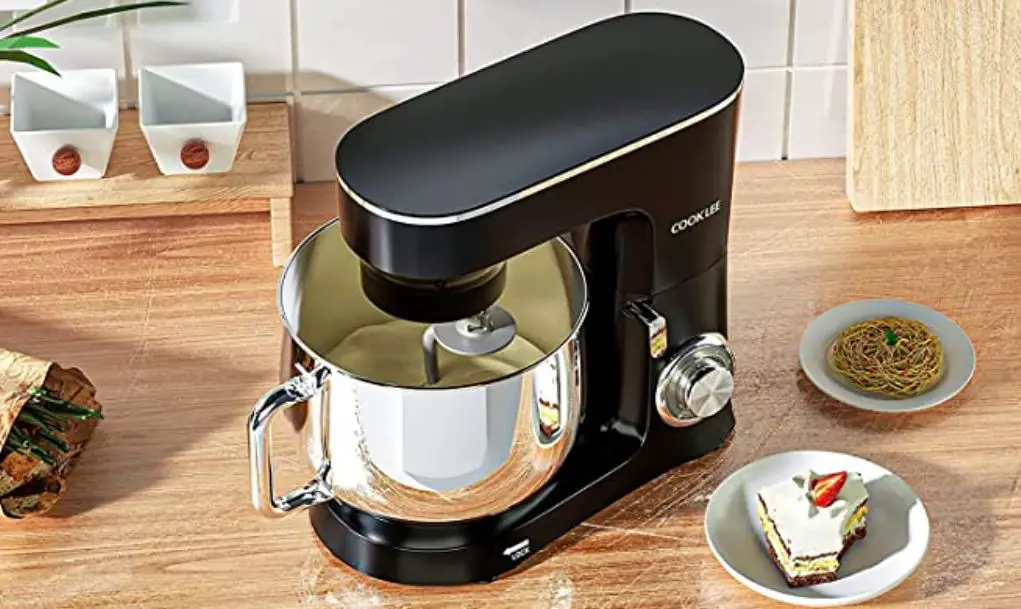 According to The Kitchen Authority, the Cooklee stand mixer is a good consideration for when you are looking for a huge mixer with an attractive price point.
Do bear in mind that this machine might struggle a bit when it comes to mixing heavy doughs – this might be a frustration for some cooks.
What does bode well for the Cooklee stand mixer is its multifunctional use – so, if you are comfortable with using attachments with your unit and need a solution for multiple preparations, this one might just be what you need.
Check it out today – it can make a big difference to your food preparations!