Echo Cs-3510 Review – Is It A Good Chainsaw?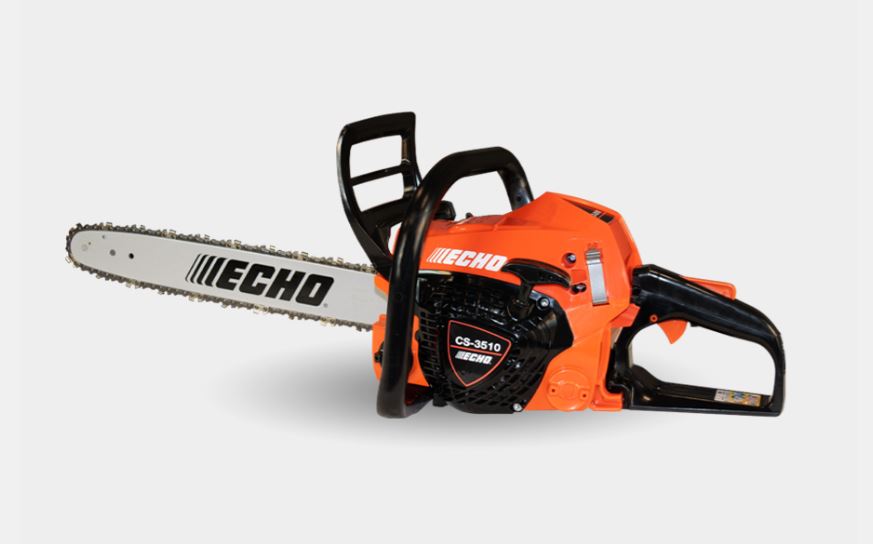 Chainsaws are fun to work with, aren't they?
The power in them! And that buzz! But you need the right one for the job and if you're shopping for your home garden, to prune or chop wood, we suggest you consider the Echo Cs-3510 this year.
And yes, it does have some commercial applications too.
Use our Echo-Cs3510 review to make an informed decisions for your cutting jobs.
Complete Overview
The Echo-Cs3510 is slightly different to the brand's other models like the 352 model that has a slightly smaller engine.
You can tell them apart since their exteriors aren't colored exactly the same and the Echo-Cs3510 is slightly more expensive, so do make sure which one you're ordering.
Throughout cutting branches and wood, you'll benefit from the professional grade 34.4 engine of the Cs-3510 and the innovative air filtration system.
It requires much less filter maintenance. Various user friendly features make garden maintenance easier. Note that this model is specifically available in a 16" bar length.
First Impressions of the Echo Cs-3510
Clearly, the manufacturers considered user pain points when they designed this model.
For example, the i-30 starting system makes it much easier to get started—no more wasting time just to get your chainsaw going.
Also, with a 3-point spring system that reduces vibrations you can expect a much more comfortable gardening session than with your old, outdated chainsaw.
You may even appreciate details like the translucent fuel tank which makes it effortless to check whether it's time to fill up again.
The saw looks robust and will get the job done, but with a dry weight of just over 8 pounds, it's not too cumbersome to carry around.
You will notice that many components, such as the handle and sprocket cover, are made of plastic.
Still, it's good quality material, so as long as you look after your machine it shouldn't show wear and tear very quickly.
Echo Cs-3510 Specs
Bar
16in
Weight
8.2lb
Engine
34.4cc
Fuel capacity
9.5 fl. Oz.
Warranty
1 year—commercial

5 year—residential
Key Features of the Echo Cs-3510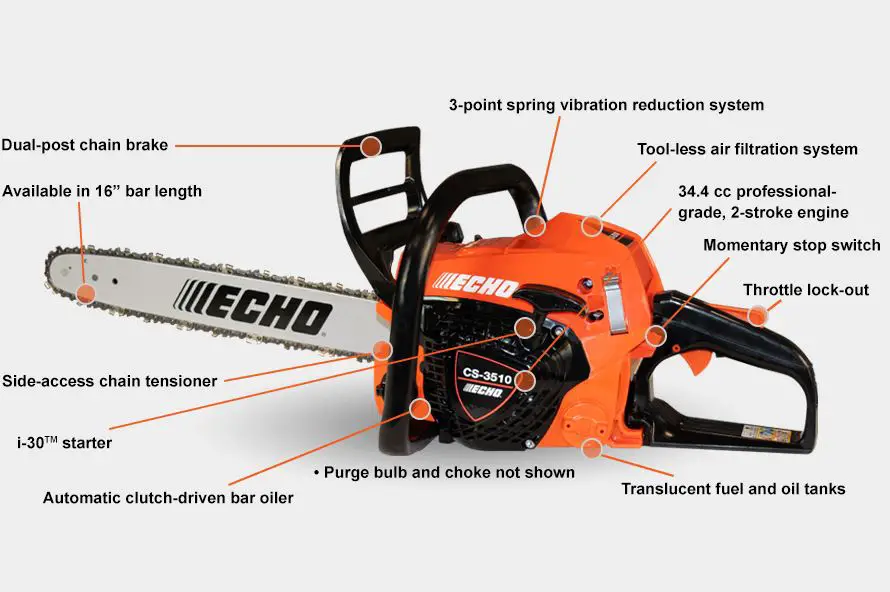 How does it Perform?
One of the attractive features of the Echo Cs-3510 is the high power-to-weight ratio.
It's better than most models in its category, which means you get a lot done, even though you don't have one of the biggest machines on the market.
And working is fairly comfortable because it's not as heavy as the larger models around.
How Heavy is this Chainsaw?
The dry weight of the saw is 8.2lbs. You will need to gauge if you're strong enough, especially if you have back problems.
But luckily the ergonomic features make it easier to work with than some other models.
Details on the Blade and Chain
This isn't the biggest machine in terms of blade size, but a 16" bar length is sufficient for most domestic jobs.
For adjusting the chain you'll appreciate the side access for tensioning.
Power and Engine
The power of this unit comes from a 34.4cc 2stroke engine and it has engine displacement of 2.1 cu in.
The machine will work efficiently thanks to the well-designed automatic clutch driven oiling system.
What Size Job Suits this Chainsaw?
If you need such a tool for garden maintenance and pruning, or for cutting firewood, this is an excellent model. The lightweight feature also means older or frail individuals can use it.
It is a quality model, so if you're doing some light tree felling or cutting tress as a side-line job, you could put this on your list of models to consider.
However, it will only cope with cutting down small to medium sized trees
How Efficient is the Echo Cs-3510?
One area the Echo Cs-3510 is especially efficient in is helping to cut back on maintenance time.
Because there's an air injection air cleaner, you'll have fewer maintenance sessions to clean the filter during wood cutting season. This air cleaner system efficiently separates air from debris and dust.
Users also appreciate the tool-less air filtration system and it's efficient in terms of power delivery.
You can therefore cut through surprisingly thick pieces of wood, even though this isn't a commercial machine.
The machine is designed to prevent unnecessary oil usage, so it's efficient in managing consumables.
The clutch-driven oiler will only operate if the chain has movement, resulting in a lot less oil being consumed.
You'll also see your yard work is more efficient thanks to the momentary stop switch. You can stop the engine and then continue at the same speed as before, without even cranking first.
How Durable is the Echo Cs-3510?
A warranty is a good measure of a machine's durability and this one comes with 5-year cover for consumers.
Clearly, you're making a long-term investment and won't have to pay for a replacement soon.
Only for commercial use the cover is shorter—only one year—so with daily heavy duty use it may require maintenance or repairs pretty soon.
Echo Cs-3510 Pros and Cons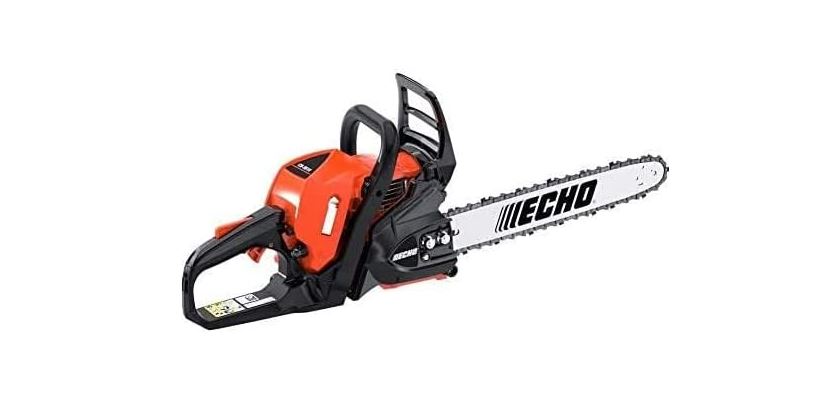 | | |
| --- | --- |
| PROS | CONS |
| Vibration reduction system makes usage more comfortable | Multiple plastic components |
| Efficient starting system installed | Only manages with smaller sized trees |
| Long consumer warranty | Short commercial warranty period |
| Easy to check fuel and oil levels | Starting system is often faulty |
| Momentary stop switch | |
| Good fuel capacity | |
Common Problems with the Echo Cs-3510
Despite the brand's innovative approach to getting it started, this is one of the aspects many customers complain about.
You may need to try a few times before it runs.
Also, the company may need to consider improving their customer support to help clients get problems sorted much quicker.
If you do take this machine to your local dealer or hardware store there's no guarantee they'll have replacement parts on hand.
Who Should Buy the Snow Echo Cs-3510?
You can look at the warranty details to understand what this machine was made for.
The Echo Cs-3510 is a chainsaw meant for homeowners, much more than the commercial market. You can also invest in this if you need tools for cleaning up after a storm.
Overall Score: 90/100
Check Out More Reviews Here:
Other Chainsaws to Consider
For a chainsaw you do need to shop according to your exact need. Here are some other models that could work for domestic or light commercial work.
Stihl Ms 180 Chainsaw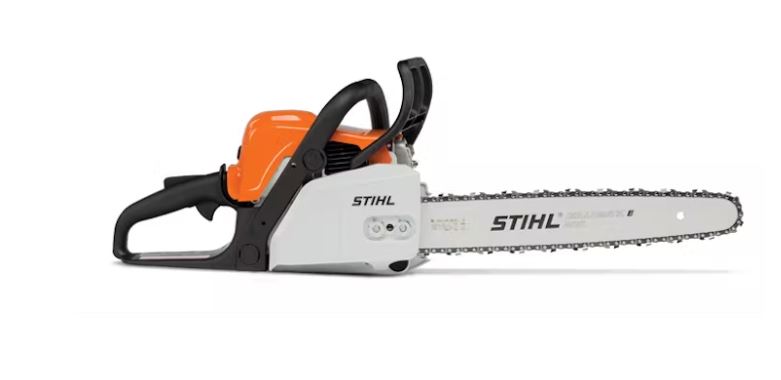 Many consumers trust Stihl when it comes to chainsaws and the Ms 180 chainsaw is worth a try.
It can handle similar types of jobs than the Cs-3510, also being powerful despite not being very big. The two models also have the same bar length.
It will last you a long time, but do look out for easy flooding and over time it can develop air leaks.
Check Out More Reviews Here:
Echo CS 310 Chainsaw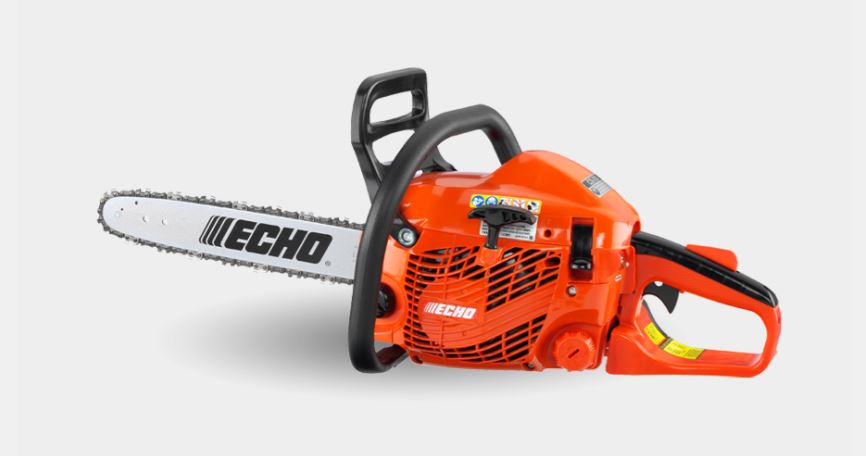 The CS 310 is a more affordable option, so a good chainsaw for budget buys.
It has welcome features similar to the 3510, such as the i-30 starter. However, it only has a 30.5cc engine. It's available in both 14-inch and 16-inch bar lengths.
Check Out More Reviews Here:
Echo Cs 400 Chainsaw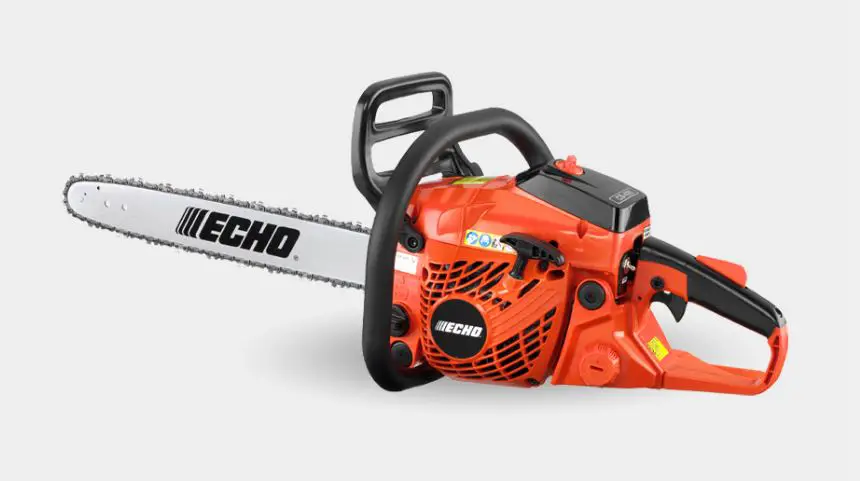 For a bigger engine along with many of the perks of the CS-3510, as well as G-Force Engine Air Pre-Cleaner, you can try the Echo Cs 400 model.
It's worth considering if you need a saw for bigger jobs, since it has an 18-inch bar length option.
Check Out More Reviews Here:
Our Recommendation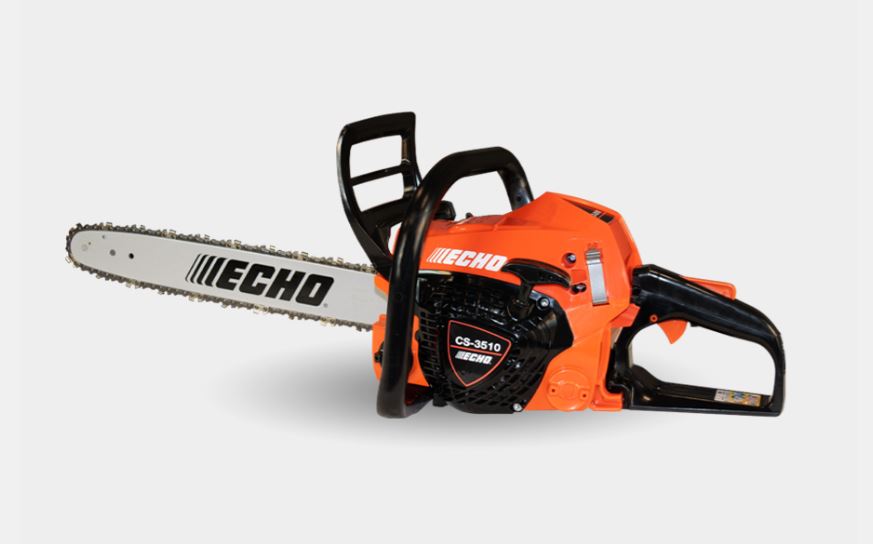 Start with what exactly you need a chainsaw for. Then identify which specs will make your job easier and shop accordingly.
The models we mention are all impressive.
However, know that the Echo Cs-3510 is a great compromise between various features that are all important when it comes to chainsaws.
Light. Efficient. Powerful. All you need?