Handy Pan Net Worth 2022 – What Happened After Shark Tank?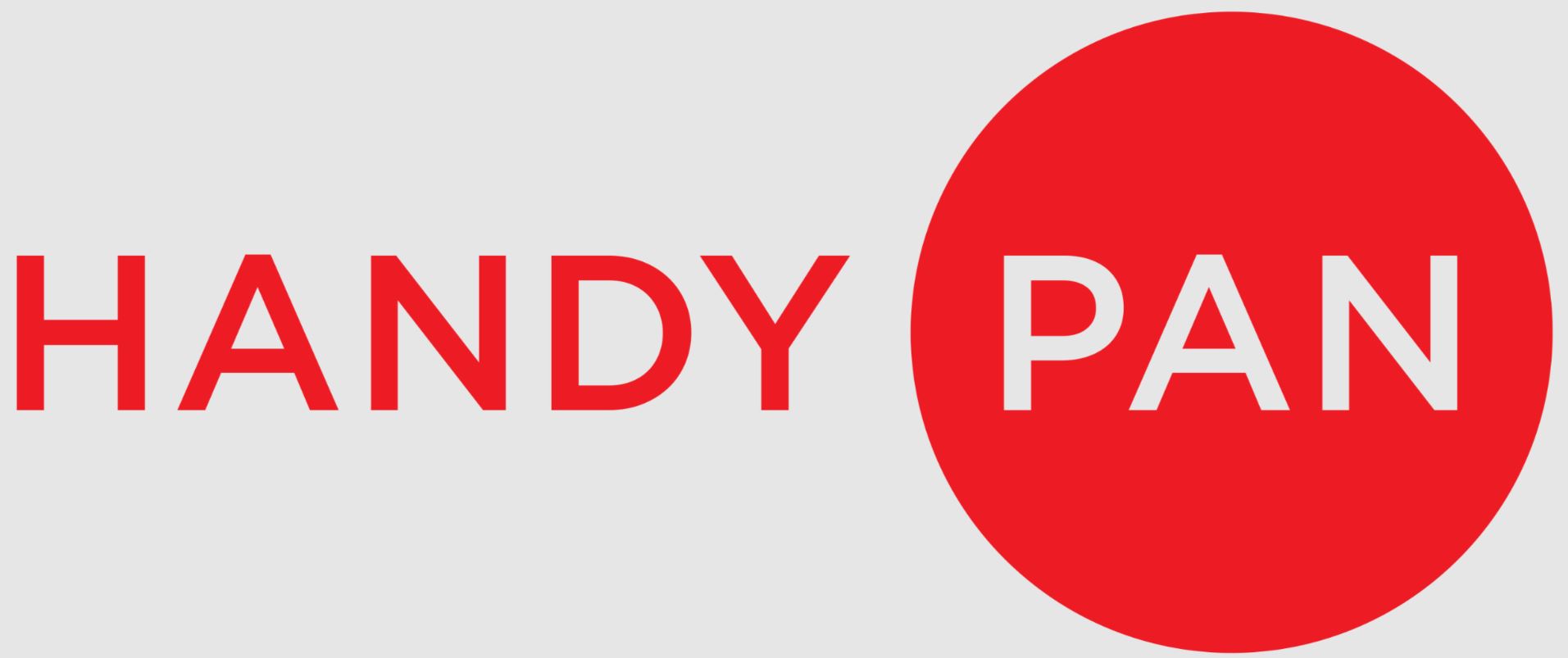 The founders at Handy Pan certainly came up with a brilliant kitchen appliance that would help even the busiest cook or housewife to create healthy meals with much less fuss and effort.
I would never have imagined combining a colander-type appliance with a non-stick frying pan to make draining, for healthier meals, and cleaning a breeze.
Well, Handy Pan did and when using this kitchen utensil, all you have to do is flip the handy drainage attachment up over the rim of the pan and tilt it to release excess water or artery-clogging fat.
What Is Handy Pan?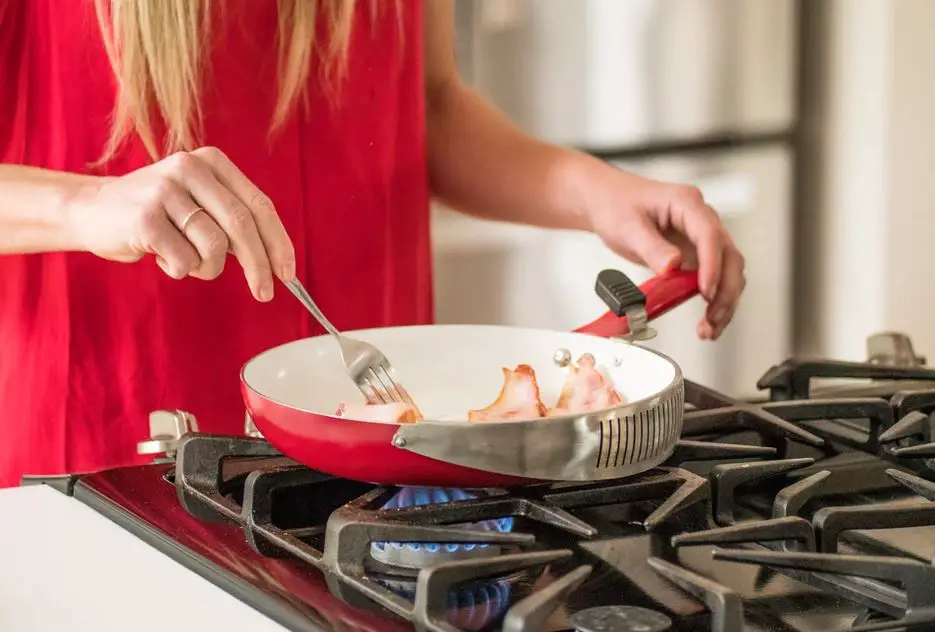 Handy Pan co-founders Josh Conway and Adam Chaudry actually came up with a design that they have patented, for a frying pan that has a narrow slotted attachment on one side for easy drainage of any kind of excess liquid to be drained from the food while cooking.
This really is a handy idea and they have also come up with a pot with the same design.
What Is Their Net Worth & Breakdown?
| | |
| --- | --- |
| Company Name | HandyPan |
| Founders | Josh Conway and Adam Chaudry |
| Shark | Lori Greiner |
| Equity | 20% |
| Investment | $10K |
| Location | Ohio |
| Net worth | $500K *estimated |
Shark Tank Appearance
The Handy Pan pitch was very good and the guys made a good impression on the sharks in general but the question of why they were only asking for $10 000 in exchange for 20% equity, was raised.
According to this YouTube video by The DIY Entrepreneurs that shows snippets of the appearance of these guys on The Shark Tank, their relaying of their personal background was a bit sketchy, and I have to say that I was wondering the same thing.
Shark Tank Investment – Did It Go Through?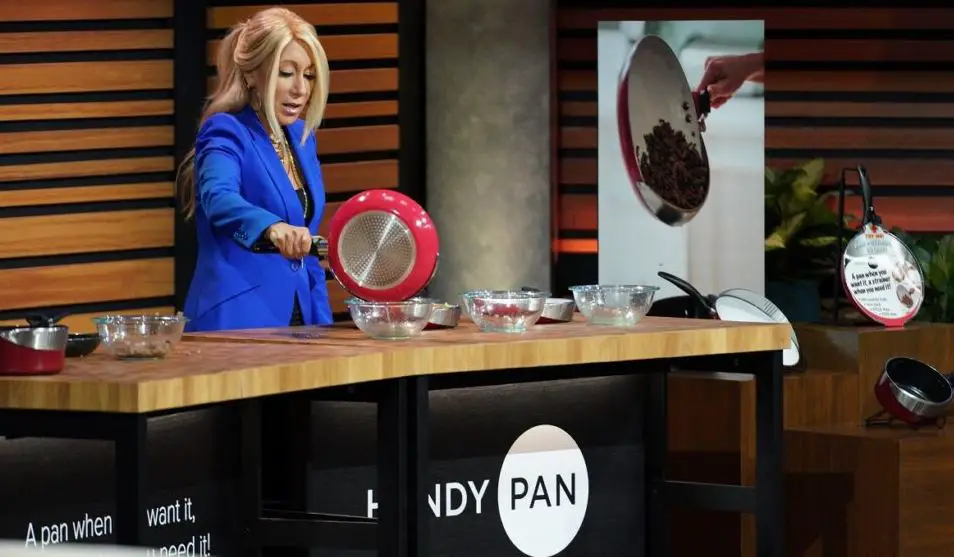 Yes it did as Lori took a shine to this company and felt that if they were only asking for a $10 000 investment for a 20% stake then she was happy to comply.
And it would seem that of all the sharks she certainly would be the one to take an innovative kitchen utensil company to new heights.
What Happened After The Show?
Well, now that is a very good question.
According to this post by Shark Tank Talks, Handy Pan is still in business, but looking at the website I get the feeling that things have come to a standstill as they have an announcement that says "Due to a sudden increase in sales we are not taking any orders" and it is impossible to order anything – not even on backorder.
CONCLUSION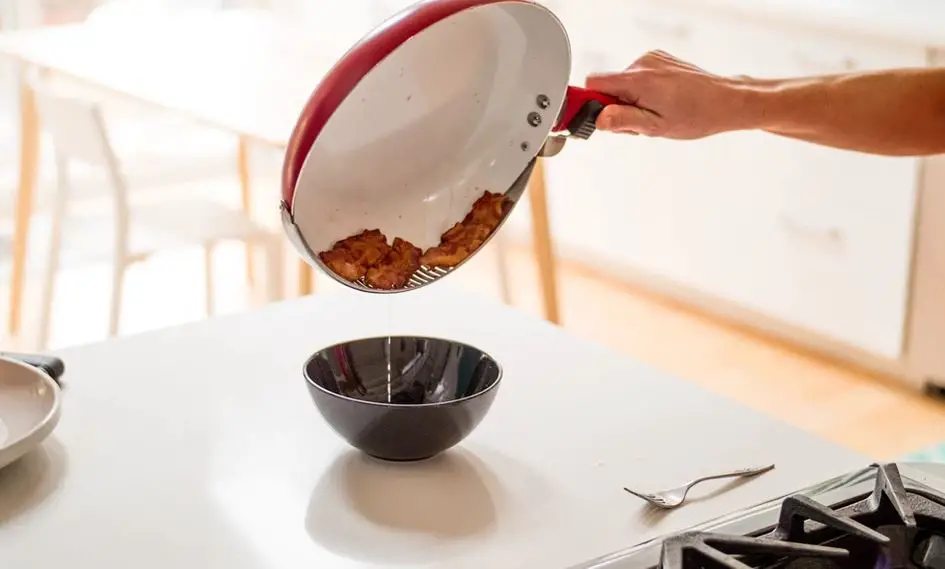 Personally I really like this idea of being able to drain liquids from my food while cooking – it seems to simplify cooking greatly.
I would like to suggest that you try it out but you would have to be able to get hold of this pot or pan to do so and that may not be possible for a while.
Maybe Lori is busy behind the scenes helping Handy Pan to make a massive comeback so let's watch this space with our fingers crossed – it would be a shame for such a great idea to go to waste.