Husqvarna vs Toro – Who Makes the Better Snowblowers?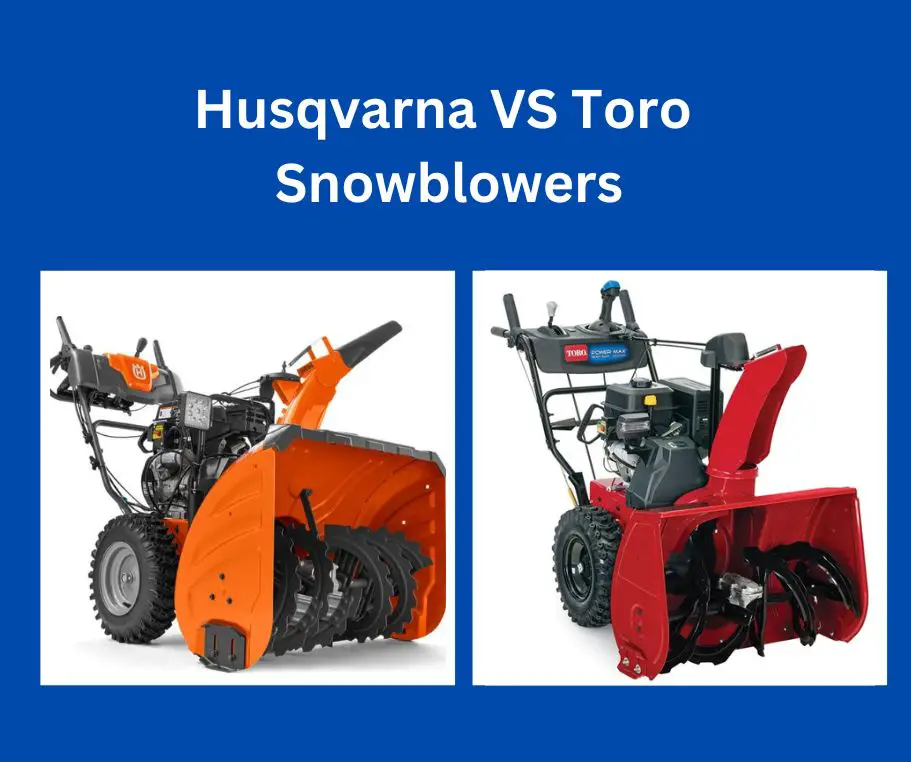 The snowblower market caters for just about any need and price range, so identifying the best model amongst the marketing jargon is difficult.
You can already win half this battle by at least knowing which brands are trustworthy in this specific niche. And two popular brands on today's market are Husqvarna and Toro.
In short, you can't go wrong shopping around for machines from these manufacturers. So, simply use our in-depth reviews on the Husqvarna and Toro brands to pick your favorite. We also tell you about some buyer favorite models to speed up your decision-making process.
Husqvarna vs Toro: Overview & History
Husqvarna was founded over 300 years ago—yes, three hundred!—in 1689, in Sweden. This makes it one of the companies with the longest history of continuously being operational.
Over the years they have been acquired by other brands, but again spun off, and they still impress the market today and employ over 13,000 workers.
Originally it was a firearms manufacturer and it then became involved with the sewing machine industry, since their existing manufacturing equipment could be utilised easily for this niche. They've also produced bicycles and motorcycles.
However, Husqvarna Group has sold off these divisions and today their focus areas are outdoor power products, diamond tools and consumer watering equipment.
Toro seems new in comparison to Husqvarna, since it was founded a mere century ago in 1914, as the Toro Motor Company. However, these days they employ over 10,000 people and have a revenue of over $3 billion.
Through acquisitions the brand became involved in other niches than their original products—tractor engines. This is how turf and landscaping equipment became part of their product range, with snow removal equipment added to the list in 2014.
Do some research and you'll find many other brands, such as Boss Snowplow, Lawn Genie and eXmark form part of the company's product range.
A large percentage of The Toro Company's sales come from the professional market, but they have many products that are beneficial for domestic use.
What Does Each Brand Do Best?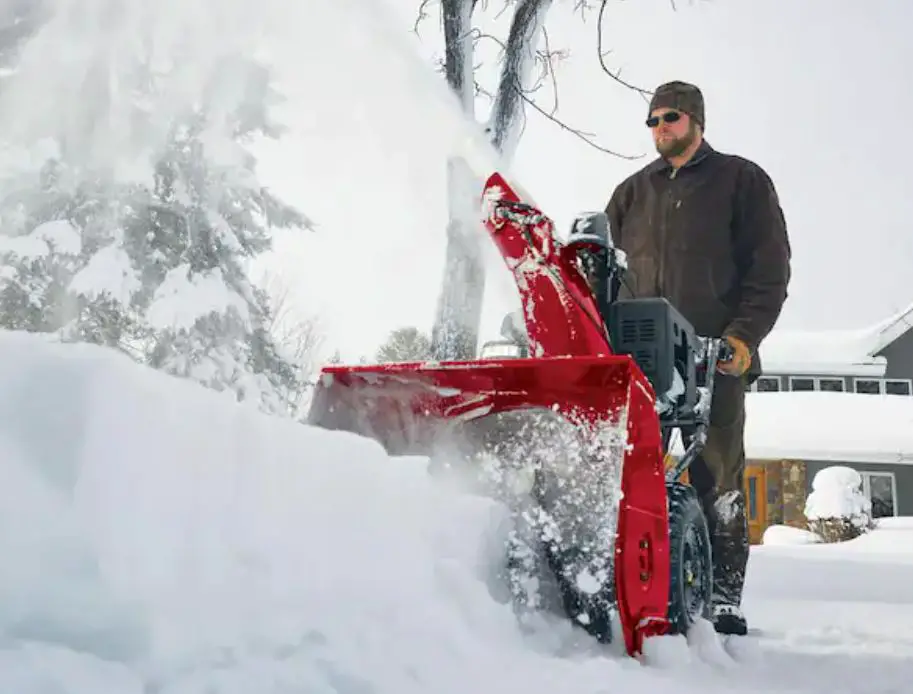 These brands do have areas of expertise. In recent times Toro has impressed with their durability. Also, with their focus on the professional market, you can trust them for commercial machines.
However, Husqvarna is still a favorite with some of their smart designs that benefit the user in terms of comfort.
You may find pros and cons specific to a certain model. So, browse these comparisons to find your ideal snowblower.
Best Residential Snowblower – Husqvarna ST 227 vs Toro 39902 Power Clear® Snow Blower
Our First Impressions on These Snowblowers
At first glance you can see the Husqvarna 227 is built for serious snow moving sessions and it's obvious you'll get a lot done with its 27" design. The Toro 39902 Power Clear does look easy to manage and perhaps a little simpler for newbies to this niche.
Quick Facts on these Machines
Specs

Husqvarna ST 227

Toro 39902 Power Clear®

Clearing Width

27in

21in

Engine/power

254cc

Gas powered

Brushless DC motor

Battery powered

Light

LED

LED
Some Key Features of the Husqvarna ST 227 and Toro 39902 Power Clear®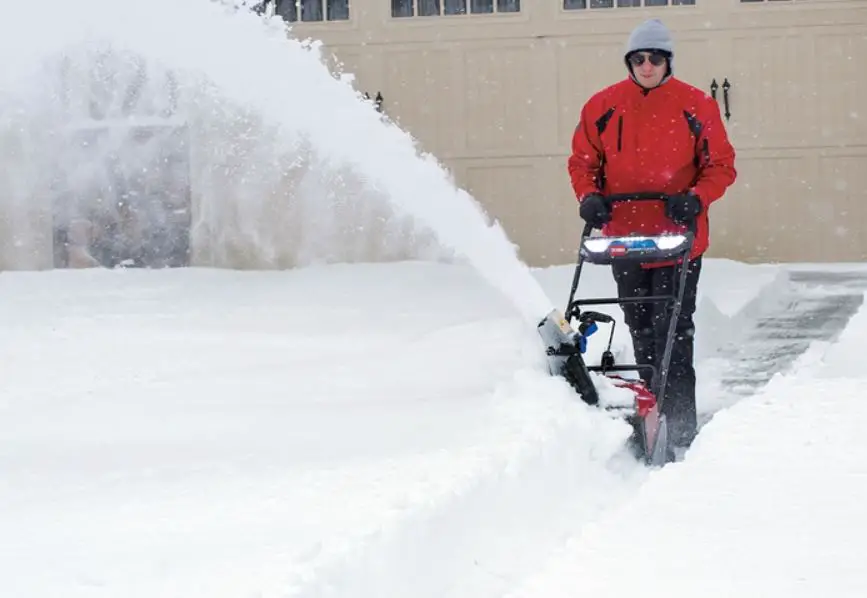 On the Toro you'll appreciate the brushless DC motor, which requires less maintenance and makes the machine run more efficient. There's also less chance of damage.
Both have lights, so you can use them in low light conditions.
The Husqvarna makes it easy to navigate in different conditions as the season changes, thanks to its quality skid shoes. And you'll find it operates smoothly thanks to its Friction-disc transmission as well as power steering, resulting in less fatigue. The height adjustable handles mean anyone in the family can help clearing snow.
Who Should Buy These Models?
The Husqvarna is designed with homeowners in mind, so you'll find it fairly user friendly. And thanks to skid shoes it will work on almost any surface, so you can purchase it no matter the layout and design of your property.
If you often work on wet snow the Toro machine could be a good call, since it's designed to break through these kinds of drifts.
You may also have preferences in terms of power source. Batteries can get drained quickly if you work on heavy snow drifts. Gas powered machines like the Husky are powerful, but not ideal if you want to lower your carbon footprint.
Pros and Cons of Husqvarna ST 227 and Toro 39902 Power Clear®
Husqvarna ST 227

Pros:
LED headlight
Power steering
Loop handles for good control
Easy to assemble
Cons:
More expensive than the Toro
Toro 39902 Power Clear®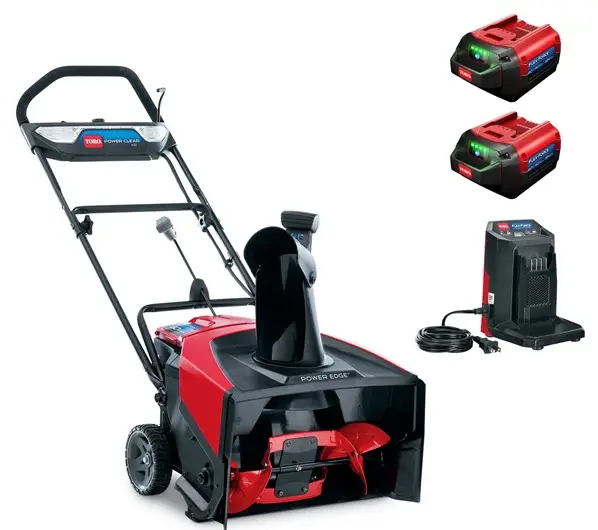 Pros:
Handles snow as deep as 12in
All steel auger
Lightweight for easy handling
Eco-friendly
Cons:
Heavy snow drains battery quickly
Best Commercial Snow Blower – Husqvarna ST430 Vs Toro 26″ Power Max 826 OHAE 252cc Two-Stage Electric Start Gas Snow Blower
Our First Impressions on These Snowblowers
It's clear both these machines are designed for heavy duty use. Therefore, they're appropriate for a commercial use setting where they'll work regularly in spaces where large amounts of snow needs moving.
Both come standard with helpful features like LED headlights, so you know they're well designed with user pain points taken into consideration.
The Husqvarna is slightly larger, which makes it seem impressive. Just remember that it comes with additional weight, which can cause the user to fatigue sooner compared to working with the Toro.
Quick Facts on these Machines
| | | |
| --- | --- | --- |
| Specs | Husqvarna ST430 | Toro 26″ Power Max 826 |
| Clearing Width | 30in | 26in |
| Weight | 331lbs | 194lbs |
| Hand warmers | Yes | Yes |
| Light | LED | LED |
Some Key Features of the Husqvarna ST430 and Toro 26″ Power Max 826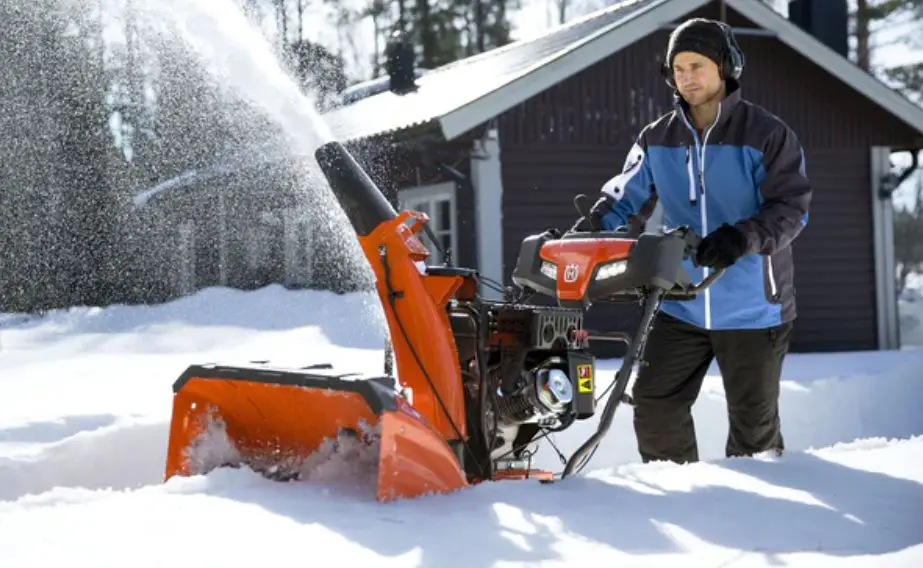 This particular Toro Power Max model has 15inch wheels that make it easy to work on challenging surfaces. It's a self-propelled unit which means less tiring to use.
Some may even appreciate that you don't have to pull a trigger or lever to steer. With 6 speeds for forward movement and 2 speeds for moving in reverse, you can also look forward to easy handling.
Your workflow will be smooth with the Husqvarna ST430's remote chute rotator, which makes it easier and faster to change its direction. You can expect a sound power level of around 100dB with this model.
Who Should Buy These Models?
They're clearly designed for the commercial sector, so they may be a bit much for the ordinary homeowner's use. Do make sure the size suits the terrain you need clearing.
If there are narrow alleys or intricate garden layouts you need to clear, a more compact design like the Toro will be a good investment. But the Husqvarna will do well on clearing large amounts of snow fairly quickly.
Both these models can work on almost any surface. So whether you clear sidewalks or common areas, they'll work well.
Pros and Cons of Husqvarna ST430 and Toro 26″ Power Max 826
Husqvarna ST430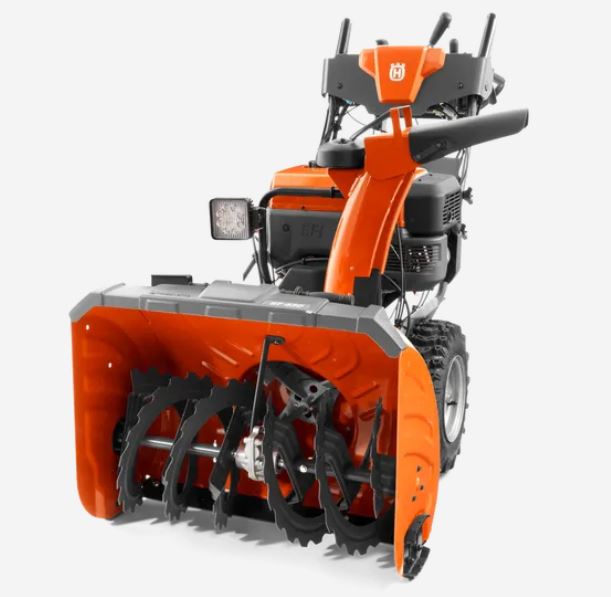 Pros:
Cast iron impeller
All steel operator console lasts long
Excellent chute management system
Cons:
More expensive than the Toro Power Max
Toro 26″ Power Max 826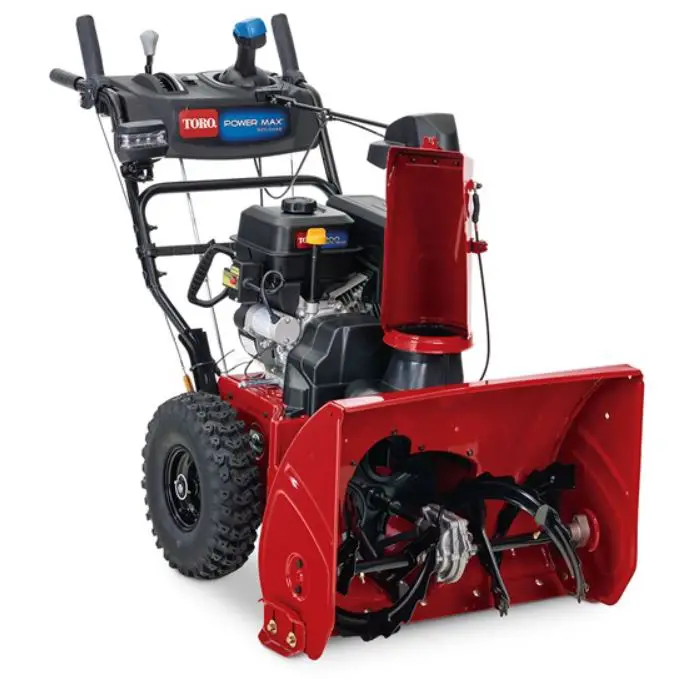 Pros:
Quality steel chute
Can handle snow as deep as 20in
Throws snow up to 45ft
Self-propelled
Cons:
Best For Heavy Snow – Husqvarna ST227P, 27 in. 254cc Two-Stage Gas Snow Blower Vs Toro Power Max® HD 1232 OHXE
Our First Impressions on These Snowblowers
If you need to clear up after a heavy snowfall, you'll be optimistic with one of these snow blowers on hand. They're big and designed to get the job done efficiently.
They do differ in clearing capacity though, but remember a slightly smaller unit—the Husqvarna ST227 in this case—makes for easier handling.
Still, they both have user friendly features and the engineers did their best to make them user friendly. For example, the Toro Power Max HD 1232 OHXE can navigate tight turns despite its size.
Note that in this category the Toro is much more expensive than the Husqvarna. So, budget may be a deciding factor for which machine suits your requirements.
Quick Facts on these Machines
Specs

Husqvarna ST227P

Toro Power Max® HD 1232 OHXE

Clearing Width and Height

27in

18in intake height

32in

21.5in intake height

Fuel Capacity

0.69gal

4.8 quarts

Engine

252cc

4-cycle

375cc

4-cycle

Weight

175lbs

300lbs
Some Key Features of the Husqvarna ST227P and Toro Power Max® HD 1232 OHXE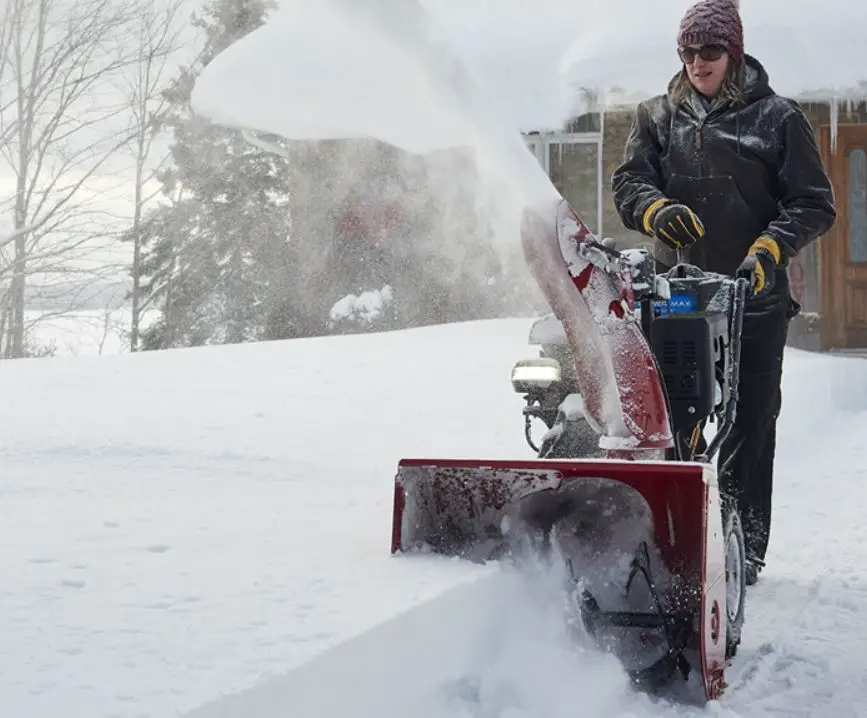 The Husqvarna ST227 machine is a 4-cycle type engine and thanks to the gas-operated design you'll have a lot of generated energy helping you forward through the snow.
It's user friendliness comes in the form of power steering that makes it more manoeuvrable than you would expect from such a monster machine.
You can try out the Toro model to enjoy features like having 6 speeds to pick from when going forward. Even for reverse there are two different settings. This makes for easier handling, according to your preference and skill level. The commercial grade auger system with an anti-clogging feature will serve you well for a long time.
Another feature that gives you value for money on the Toro are the large wheel designs that can handle many different terrains. And let's not forget that you can throw snow over 50ft away, depending on the weather conditions at the time.
Both these designs have LED headlights so you can clear away snow even early morning or late in the day.
Who Should Buy These Models?
These machines are for heavy snow and with their impressive intake specifications they could even work in some commercial settings. However, note that the Husky was specifically designed for the domestic market, so commercial use may shorten its lifespan.
This is especially noteworthy since Husqvarna's general quality may not be what it was a few years ago—more about that below.
If you have the budget, the Toro is a long-term investment with an impressive ability to move large amounts of snow. You'll be glad you have it after the next storm hits.
Pros and Cons of Husqvarna ST227P and Toro Power Max® HD 1232 OHXE
Husqvarna ST227P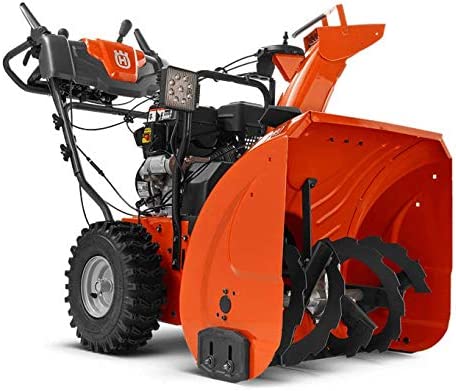 Pros:
Lighter than the Toro
Power steering
Well priced
Cons:
Toro Power Max® HD 1232 OHXE ®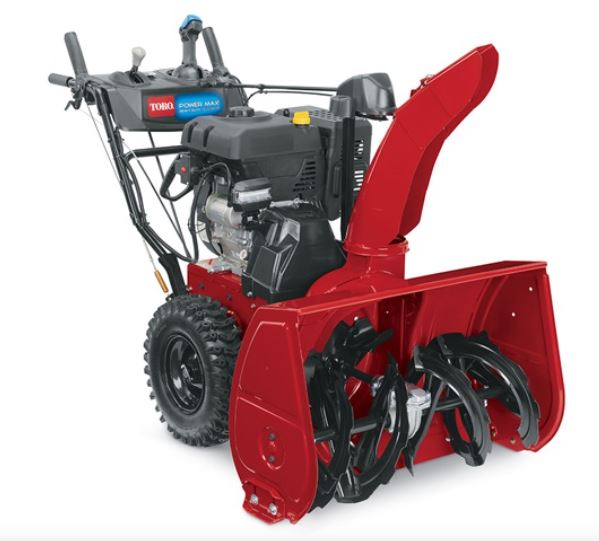 Pros:
Impressive intake
Different speed options, even in reverse
Can throw snow up to 57ft
16" tires
Cons:
More expensive than the Husky
Heavy
Which Brand Is Better Priced?
The cheaper brand does depend on the type of snowblower models you're comparing. Despite that Toro often comes in cheaper AND they deliver excellence. But there are occasions where Toro is more expensive. And if you're shopping on a budget, you may then pick the Husqvarna to not break the bank.
Which One Controls and Handles Better?
Do note that the comfort and handling of a snowblower depends on whether the machine suits the user's build. Luckily, both these brands sell models that are appropriate for taller individuals, which not all brands do. So, with a Toro or Husqvarna, you won't be prone to stooping while blowing.
The Husky models do offer comfort with their loop handles. But also consider the different speeds, precision moves and manoeuvrability that Toro offers.
Which Brand Is More Reliable?
In many cases Toro is the better brand to rely on. It sells durable models with high quality components. While Husqvarna is also reputable, there are cases of equipment becoming noisy and showing defects—much more often than with Toro.
Which Brand Lasts Longer?
Although Husqvarna has been a trustworthy brand for many years, in the long run you may find the newer models become faulty faster than their Toro counterparts. Some Toro models last for over a decade!
Unfortunately, it seems that Husqvarna doesn't deliver the same quality products as years ago. One reason is that models are sold with some plastic parts. If you can exchange them for metal ones, your machine may last longer than usual.
Final Thoughts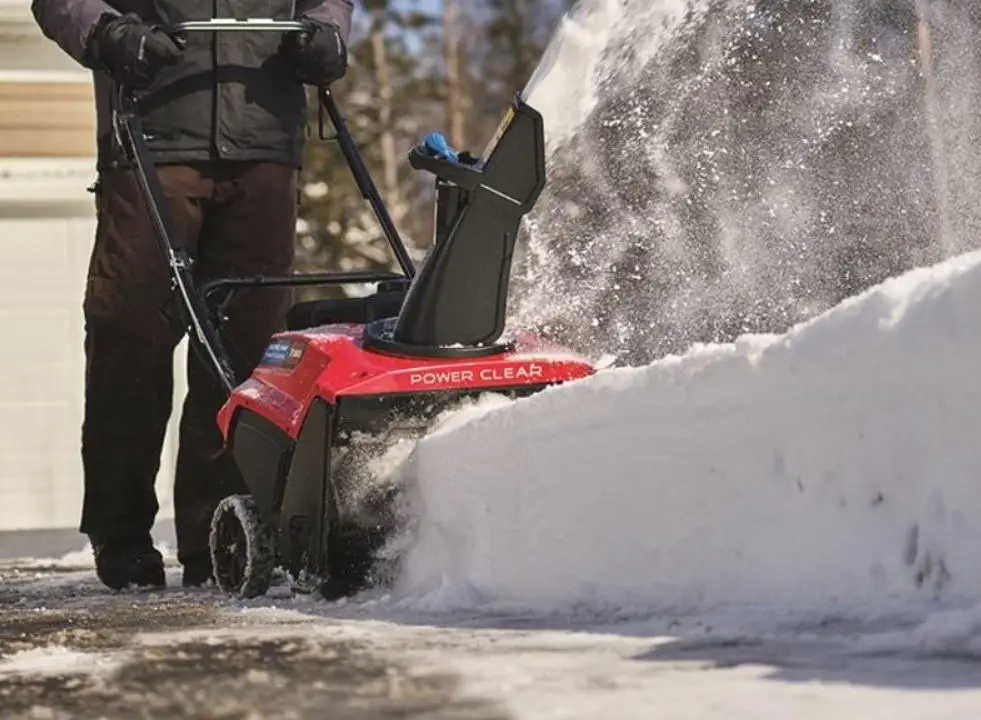 It's sad to say, but after maintaining exceptional levels of quality for years, Husqvarna isn't the obvious winner in every outdoor equipment category anymore. You can have peace of mind that if you purchase a Toro—a newbie in comparison to Husqvarna — you're making a wise investment.
Both do cater for domestic and commercial use, so anyone can shop these brands and find effective solutions.
Do ensure that the features of your snowblower align with your purpose as well as your budget.