John Deere Z335e Lawn Mower Review – Is It Any Good?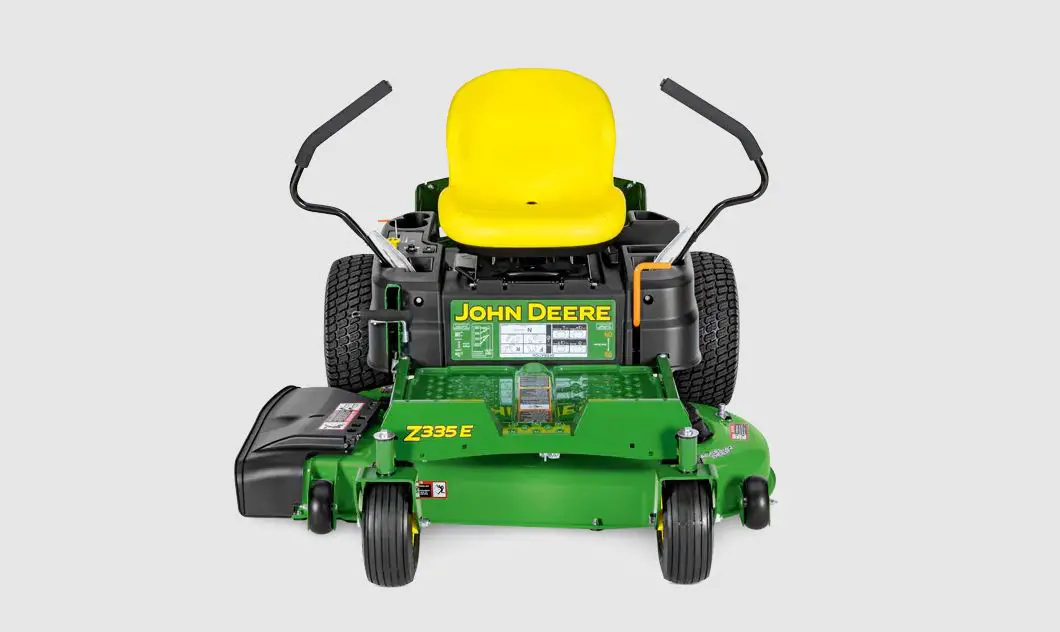 Riding lawn mowers can be a great investment if you have a large property or simply don't want to deal with heavy, push mowers.
But like most things, all riding lawn mowers are not created equally.
And if you're not careful, you could end up paying for a bunch of features that you really don't need. Today, we will be taking a look at the John Deere Z335e mower.
We will be dissecting the features in plain English so you can determine whether it would be a good choice for your mowing needs.
John Deere Z335e Overview
"The John Deere Z335e mower is a 42" riding mower. It's also a zero-turn mower which means that it can turn much tighter than normal riding mowers. John Deere calls this their entry-level zero-turn mower."
John Deere Z335e First Impressions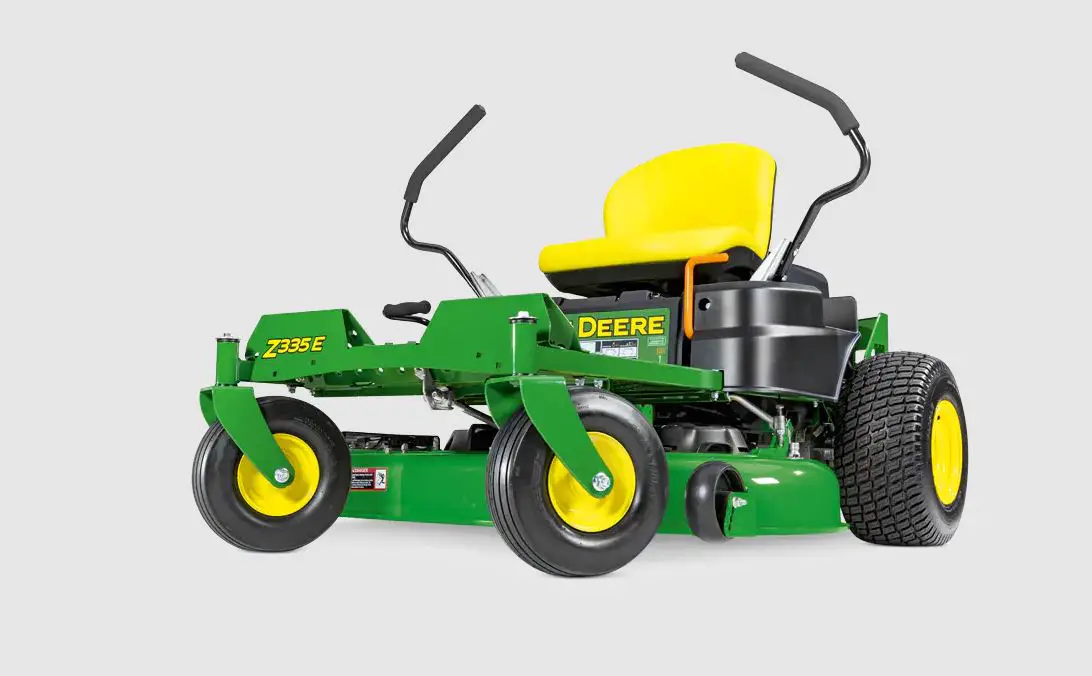 At first, we were a little surprised that the John Deere Z335e looked a little scant in terms of features.
We are used to seeing decked out John Deere mowers so we were unsure what to expect with this model.
John Deere Z335e Quick Facts
42" cutting deck
Zero-turn radius
656cc engine
Rear engine guard
Adjustable wheels
Optional bagging and mulching attachments
15 seat back height
Seat suspension
Cup holder
V Twin Engine
7 mph max speed
John Deere Z335e Key Features
656cc Engine – For an entry-level mower, this is more than enough power. The 656cc engine is capable of 7 mph forward speed.
42" Cutting Deck – While not the widest cutting deck on the market, this should be wide enough for 2-3 acre properties.
Seat Suspension – Again, not a feature you normally see in entry-level mowers. The seat actually has dedicated springs underneath to make for a smoother, more comfortable ride.
Zero-Turn Radius – The front wheels pivot independently so you can get around tight corners very deftly.
Rear Engine Guard – The rear engine guard protects the engine in case you back up into something.
How Does it Perform?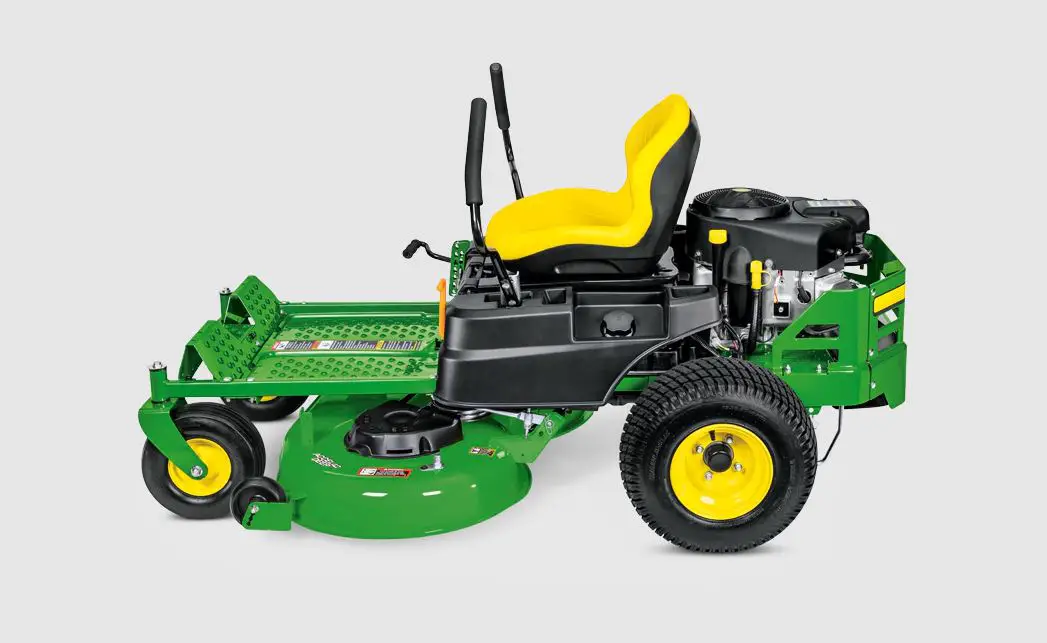 We are pleased to report that despite our initial impression of the John Deere Z335e, it performed very well.
It helps you get around objects very smoothly and allows for more efficient cutting because you can pick up right where you left off on one pass.
The 4.5" cutting height is good for all kinds of grass and weeds – even thick and wet grass. The 7 mph max speed will also help you get larger mowing projects done quicker than normal.
How Loud is it?
This is where we were a bit disappointed. The John Deere Z335e is fairly loud for the engine that it has.
Some users may have to wear ear protection – especially when going over mole hills and other obstacles.
How Heavy is it?
The John Deere Z335e mower weighs 491 pounds.
Is it Easy to Maneuver?
Absolutely. The lack of fancy control deck features actually works in this mower's favor. It is very easy to control and maneuver around tight turns even if you have never used a riding mower before.
Is it Good for Hills?
The 7 mph max speed is good enough to get you up slight inclines. However,  we wouldn't recommend it for hills steeper than about 30 degrees.
What Size Garden Does it Suit?
The John Deere Z335e would be a great choice if you have about 2-3 acres to mow. It also works well in smaller gardens because of the zero-turn radius. So even in tight spots, it maneuvers well.
Cutting Performance
The John Deere Z335e makes very clean cuts. The blades are very sharp and they sit above the grass at the perfect height for crisp lines.
How Durable is it?
If we know one thing about John Deere, it's that they make durable mowers. Most of the chassis and the cutting deck are made from heavy-duty steel so you don't really have to worry about hitting objects with this mower.
How Long Will it Last?
Because of the sturdy design and V Twin Engine, it's not unreasonable to expect the  John Deere Z335e to last 10+ years with proper maintenance.
How Energy Efficient is it?
It's not the most fuel-efficient mower on the market. A full tank will last you about an hour at consistent full-speed operation.
How is the Waste Stored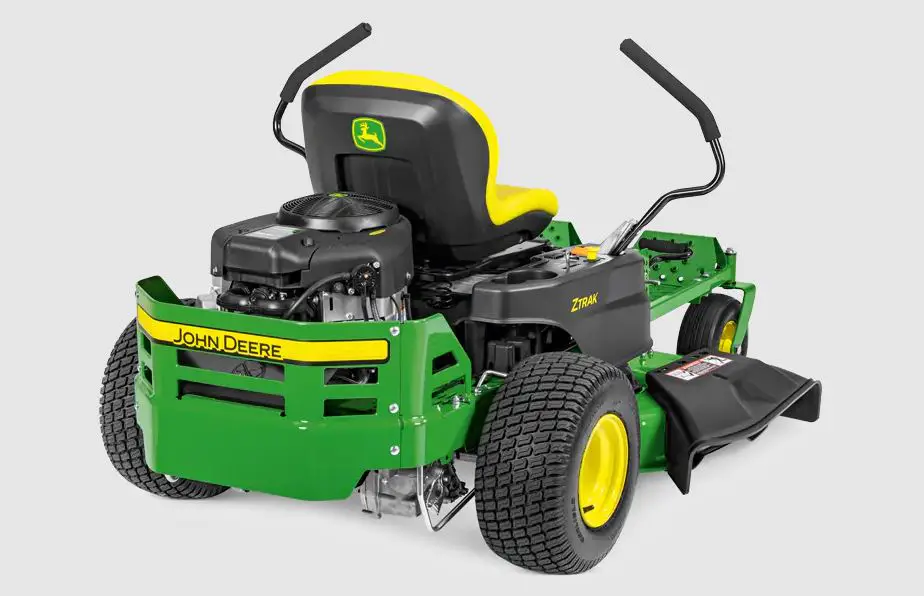 The John Deere Z335e is a side-discharge riding mower. However, you have the option of attaching a bag or a mulching kit – for an extra cost of course.
John Deere Z335e Pros
Very easy for beginners to use
Good maneuverability
Very durable
Comfortable ride
John Deere Z335e Cons
Overall Score: 96/100
Check Out More Reviews Here:
Who Should Buy the John Deere Z335e?
The John Deere Z335e mower would be good for anyone with 2-3 acres to mow or anyone who is looking for an easy riding mower to operate.
John Deere z335e vs z345m
The Z335m model is slightly more powerful than the Z335e model. The Z335m has a 22 horsepower engine as opposed to the 20 HP engine of the Z335e. It also has a higher seat backrest.
Other Zero-Turn Mowers to Consider
Cub Cadet zt1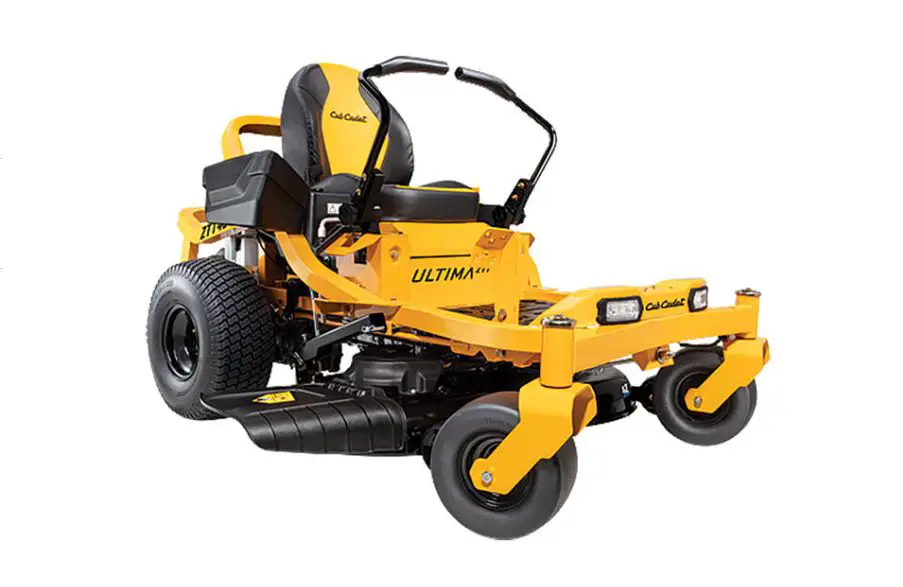 The Cub Cadet zt1 has a very comfortable seat and a powerful 23 HP engine. The hydrostatic transmission operates smoothly too. It has the same top speed as the Z335e mower but with a 50" cutting deck.
Pros:
Good for large properties
Good for commercial use
Cons:
Husqvarna z246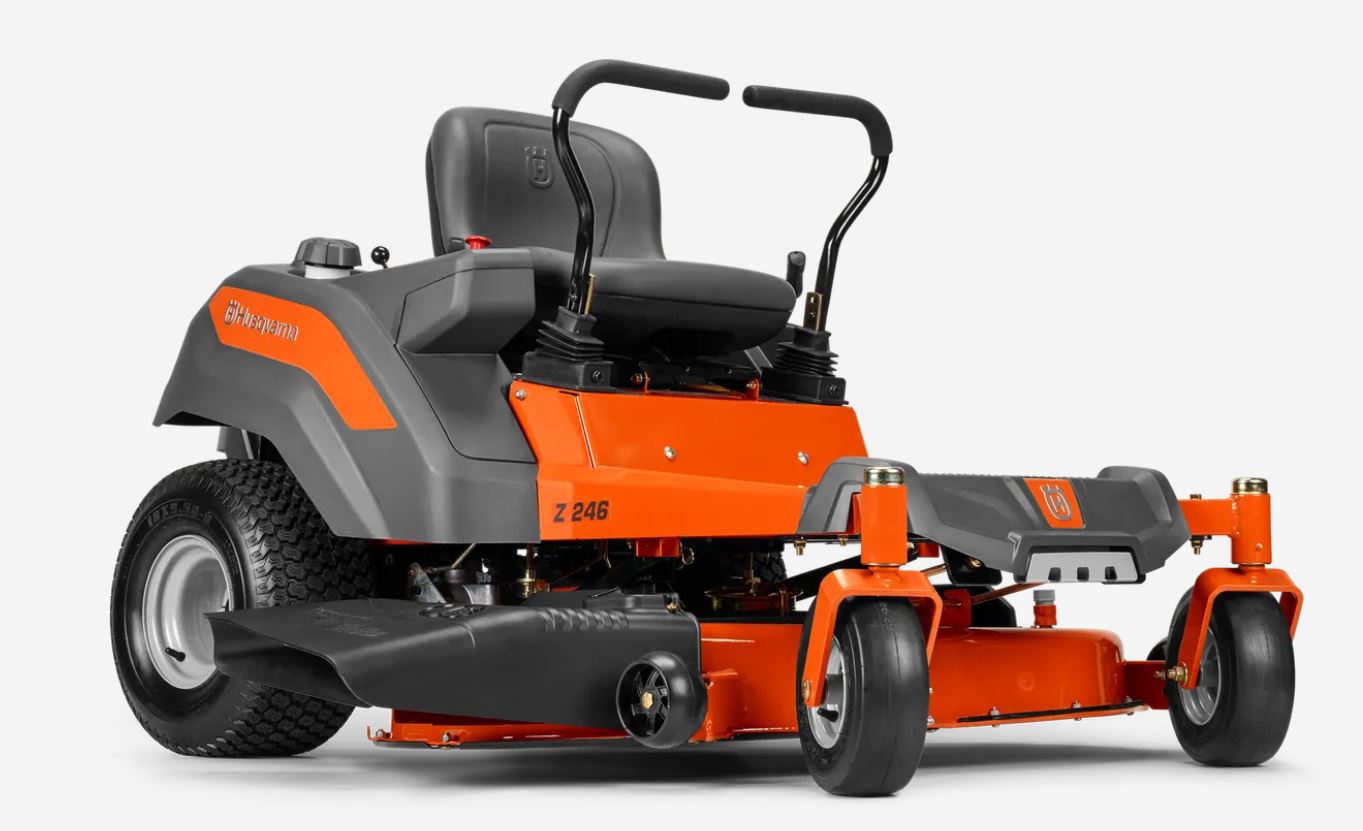 The Husqvarna z246 has a cutting width of 46 inches and can clear 2.5 acres in about an hour. It also has a durable stamped, reinforced steel deck.
Pros:
Aluminum spindle
Deck wash port
Cons:
Toro Timecutter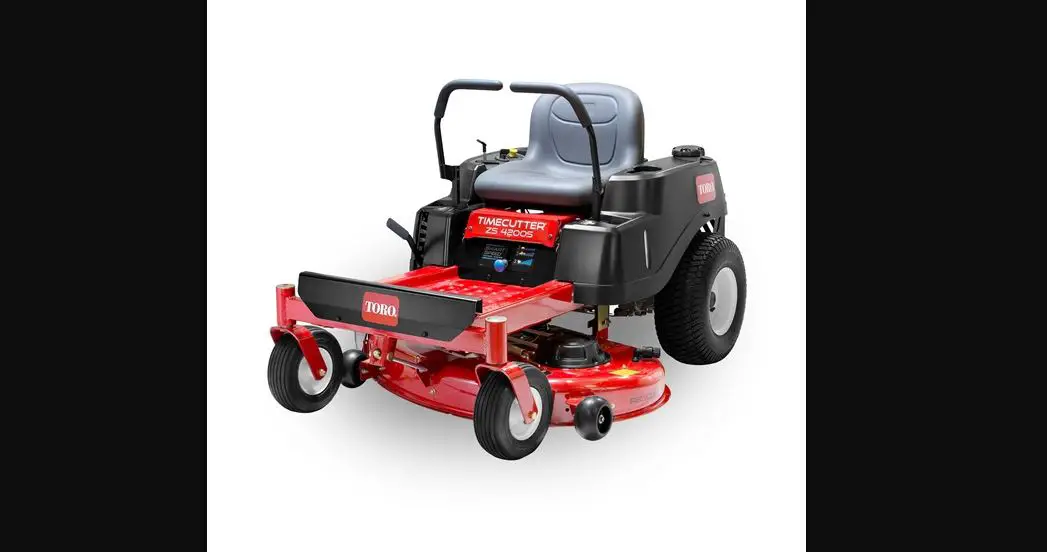 Toro Timecutter mowers come with very comfortable seat suspension and forged iron cutting decks. They also come in a variety of engine sizes.
Pros:
Versatile use
Reliable manufacturer
Cons:
Final Assessment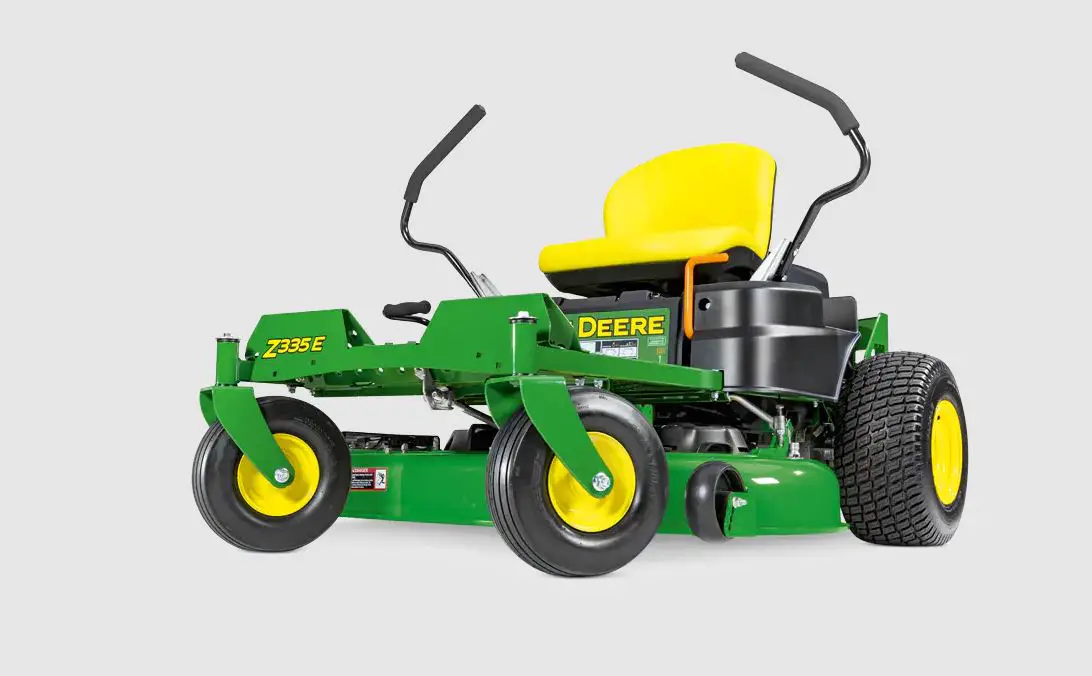 The thing we liked the most about the John Deere Z335e was that it was very easy to use.
It would be a great choice for first-time riding mower buyers. It should also last you a long time so it's a solid investment.