Kuvings Evo820 vs. C7000 – What's the Better Juicer?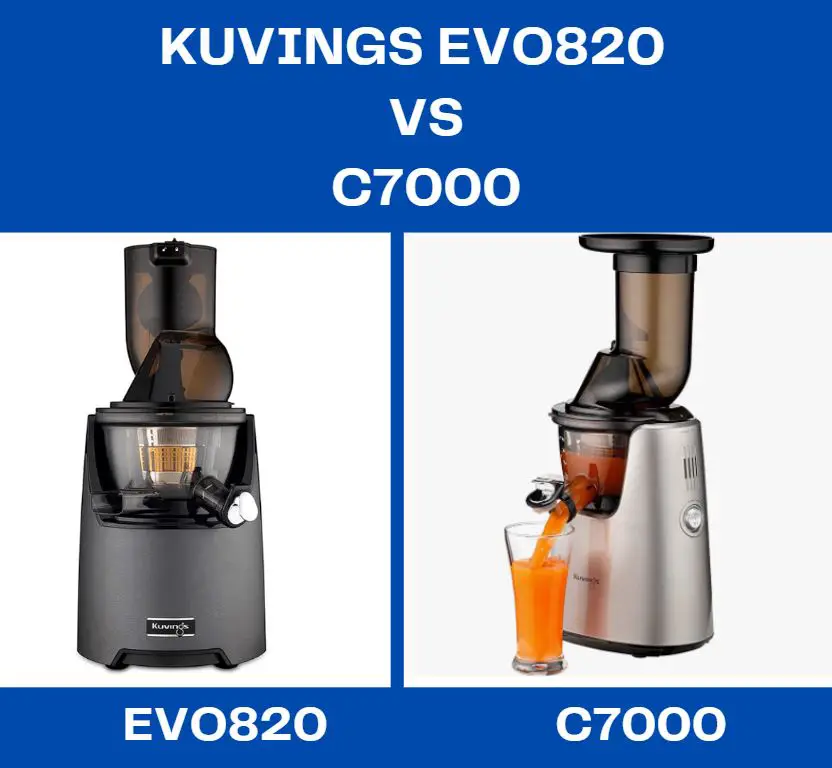 The modern piece of tech called the "juicer" exists for only one reason: To help you obtain all the nutrients from your fruits with minimal effort.
Why waste time squeezing your fruits when you can juice them instead?
There are so many juicers in the market with different purposes. It's one thing to know why you need a juicer; it's another to know which specific juicer can suit your needs.
Two popular juicers belonging to the Kuvings Brand, C7000 and Evo820, go head to head in this article, and we give a verdict on the better product.
Why Is It So Necessary To Get The Right Juicer?
Fiber, a constituent of fruits and vegetables, is packed with health benefits. As stated by Mayo Clinic, some of those benefits are:
Prevention of cancers and diabetes.
Prevention of heart diseases.
One of the ways you can increase your fiber intake is by drinking juices.
It would help if you had the right juicer to extract as much fiber as possible from your fruits and leafy greens.
Kuvings C7000 vs. Evo820: Know The Right Juicer For You
Quick Facts Comparison Table
C7000

Evo820

Technology

Slow spinning masticating Technology

5th Generation Drum

Functionality

3-in-1 Multi Juicer (Juice, Smoothies, and Sorbets)

Optional Citrus Module for creating citrus juice with a fibrous feel.

Convenience

3 inches wide feed trough that provides enough space for large ingredients.

Dripless Nozzle coated in Chromium and effective for mixing juices and rinsing juices out of utensils.

Thin funnel to prevent juice spillage.

82 mm wide feed trough, which has enough room for large ingredients.

Usage

Domestic

Domestic and Commercial

Maximum Use

Less than 30 minutes

60 minutes

Safety

Safety-Lock system

Flip Gate Safe system

Cleaning

Easy to clean since it has a rotating cleaning brush and juice strainer.

Easy to clean because of its wide outlet.

Price

Cheaper

Costlier
Kuvings C7000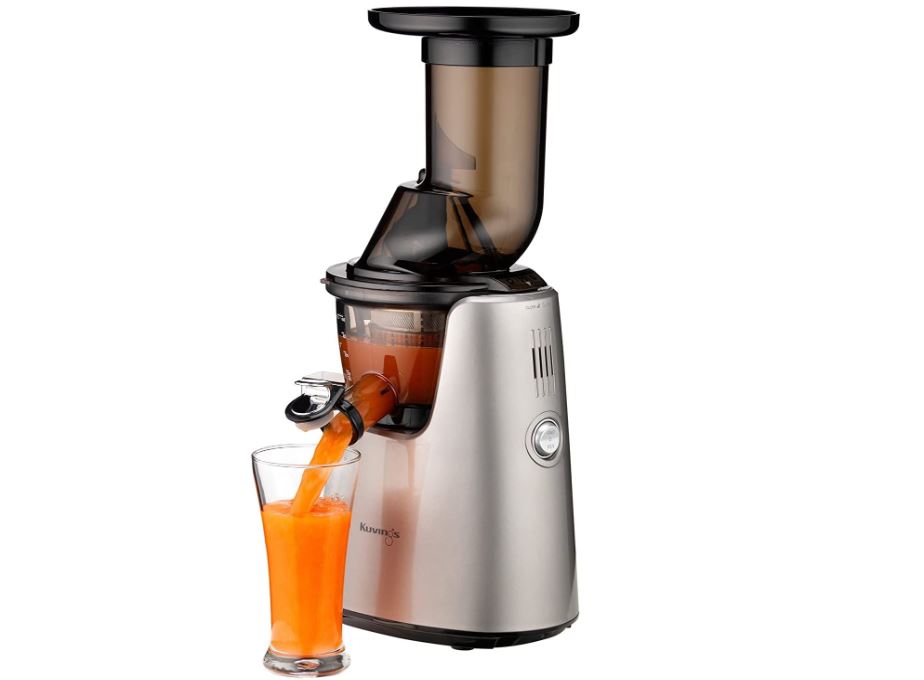 The first word that should come to mind when this machine is mentioned is 'Refined'.
That's because of the clean and high-quality juice it produces. The juicy extract contains very little pulp and soluble fibers.
With a sharply tapered auger and a 3-in-1 juice extractor, you can be sure of getting a yummy and creamy dessert: ice cream, juice, or sorbet.
A sip from its juice extracts will make you crave more.
Its powerful motors operate on masticating technology which involves crushing the ingredients at a low speed. The machine is well-polished and has a semi-transparent cover.
Not only do you get a high-quality product, but you can also see the juicing process.
Here are some of its lovely features:
Silent and strong motor
Safety-Bolt
State-of-the-art metallic smart cap
Comes in three colors: Silver (C7000S), Red (C7000P), and White (C7000W)
Cleaning accessories are attached.
Wide feeding trough
Pros
Easily cleanable
Versatility
Long-term storage of products
Easy to assemble and disassemble
Cons
Not for dishwasher use
It works at a slow rate
Not the best option for blending leafy greens.
Product Score
The Kuvings C7000 offers you the luxury of a rich dessert menu. Its ability to store products for long periods has earned it a 76% score.
Check Out More Reviews Here:
Kuvings Evo820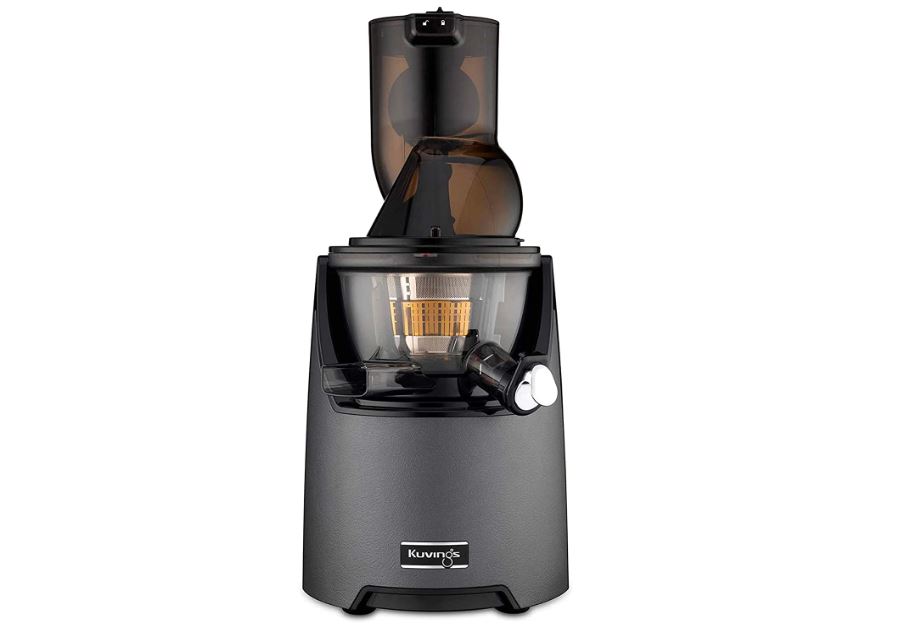 Making flavorsome juices is nice, but making them fast is an added advantage.
The Kuvings Evo820 has a short blending time because of its 82-mm feeding trough, which is the biggest one made by Kunvings at the moment.
Therefore, the Kuvings Evo820 can be used for domestic and commercial purposes.
Its leather design is just as exquisite as its high performance.  You can choose from a wide range of color options: Gold, Grey, Silver, Rose, Red, Black, and White.
Here are some of its key features you'll love:
Biodegradable parts
Double Safety Lock
Optional Citrus Module
Multiple strainers
5th Generation Drum Technology
Pros
Biggest Feeding Trough size
Upgraded Drum
Easily Cleanable
Silent operation
Safe for kids to operate
Cons
Expensive
Leather design is not suitable for dishwasher use
Slower than centrifugal machines
Product Score
The Kuvings Evo820 is an efficient and environmentally friendly machine. Its wide 82mm Feeding Trough gives it a 70% score.
Check Out More Reviews Here:
Who Should Buy Each One?
The Kuvings C7000 is built strictly for household use. It also doesn't occupy a lot of space in the kitchen.
The Kuvings Evo820 is your best bet if you plan on going into commercial juicing. It has fast prep time and the ability to make and combine different juices at once.
Kuvings C7000 vs. Evo820: Which is the Better Juicer?
Price
The Kuvings C700 is a relatively cheaper option. While it costs $799, the Evo820 is sold for $899, as shown on their official website.
Juicing Ability
It's the same slow-rotating motor in both juicers. The difference, however, is that juice made from the Kuvings Evo820 is smoother than that made from the Kuvings C7000.
Size
The Kuvings C7000 is thin compared to the Kuvings Evo820, which is wide and large.
Power
Both juicers function on electricity. The C7000 cannot be put to constant use for more than 30 minutes, while the Evo820 lasts for 60 minutes.
Extra Function
The C7000 is a 3-in-1 juicer, while the Evo820 is a 2-in-1.
Some Other Good Juicers to Consider
Hamilton Beach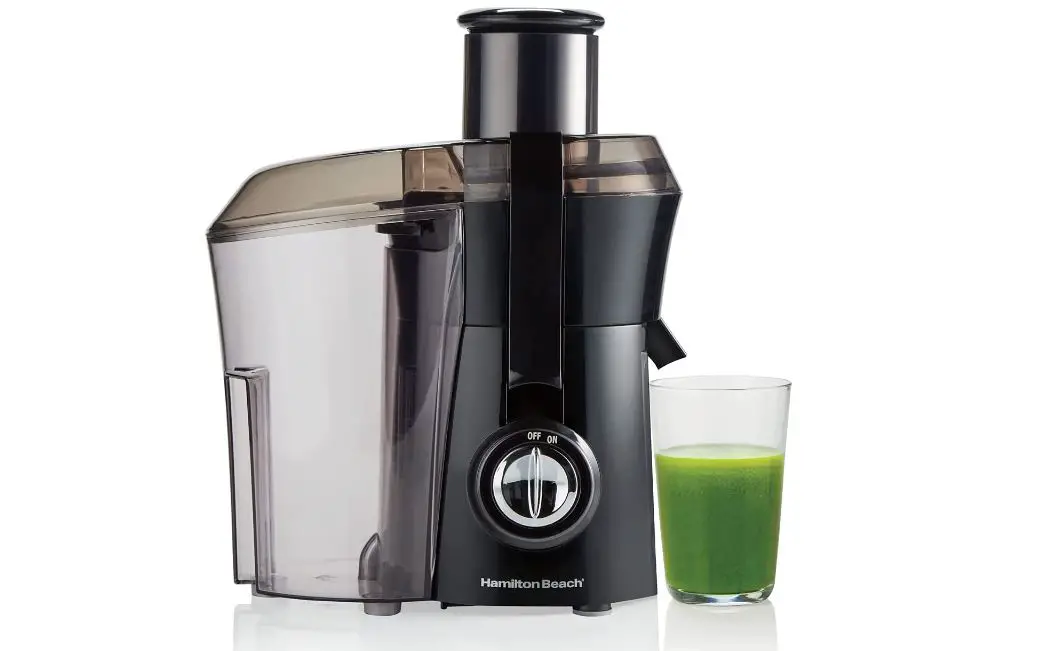 The Hamilton Beach Juicer is one that can juice large amounts of fruits and vegetables in a few seconds because of its extra large pulp bin.
Key feature
Extra large 3-inch feed trough
800-watt motor
Plastic Locking Arm system
Pros
Cheap
Safe for dishwasher use
Extra-large pulp bin
Cons
Noisy
Few juicing options
Product Score
The Hamilton Beach is a well-built machine and deserves a score of 77%.
Check Out More Reviews Here:
Hurom H200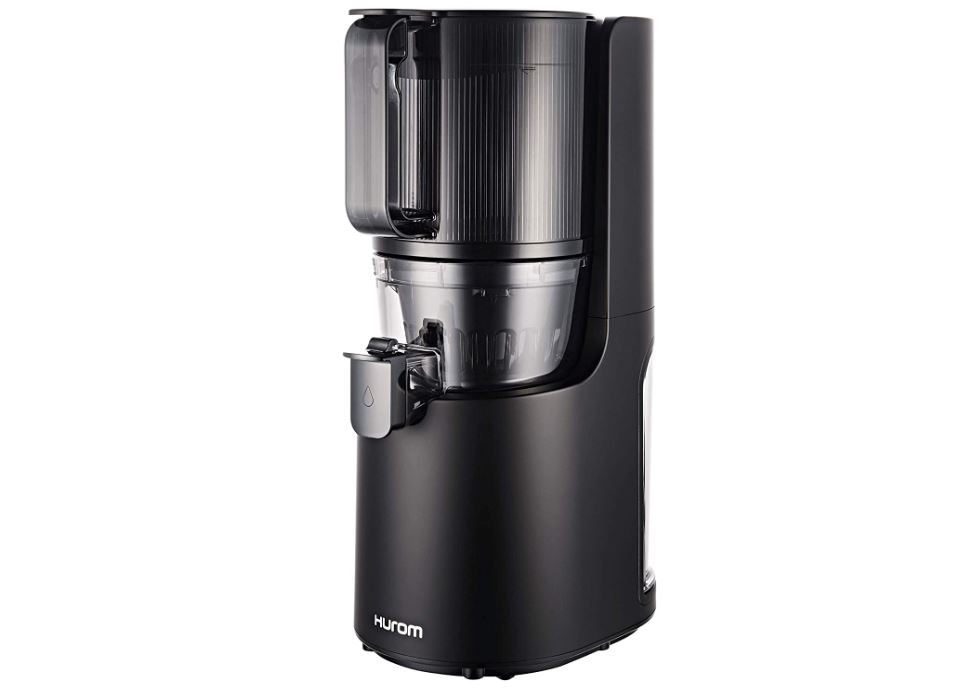 The Hurom H200 is a slim, mini-sized machine capable of automatically blending whole fruits and vegetables.
Key Selling Points
BPA Free Parts
Speed of 50 RPM
Cool Design
Automatic juicing
Pros
Affordable
Versatile
Automatic juicing
Easily assembled
Cons
Very costly
Tiny pulp bin
Not Dishwasher safe
Product Score
The Hurom H200 is a strong machine. However, it is too expensive for a juicer that only lasts 30 minutes, so we give it 66%.
Check Out More Reviews Here:
Breville Juice Fountain Cold Juicer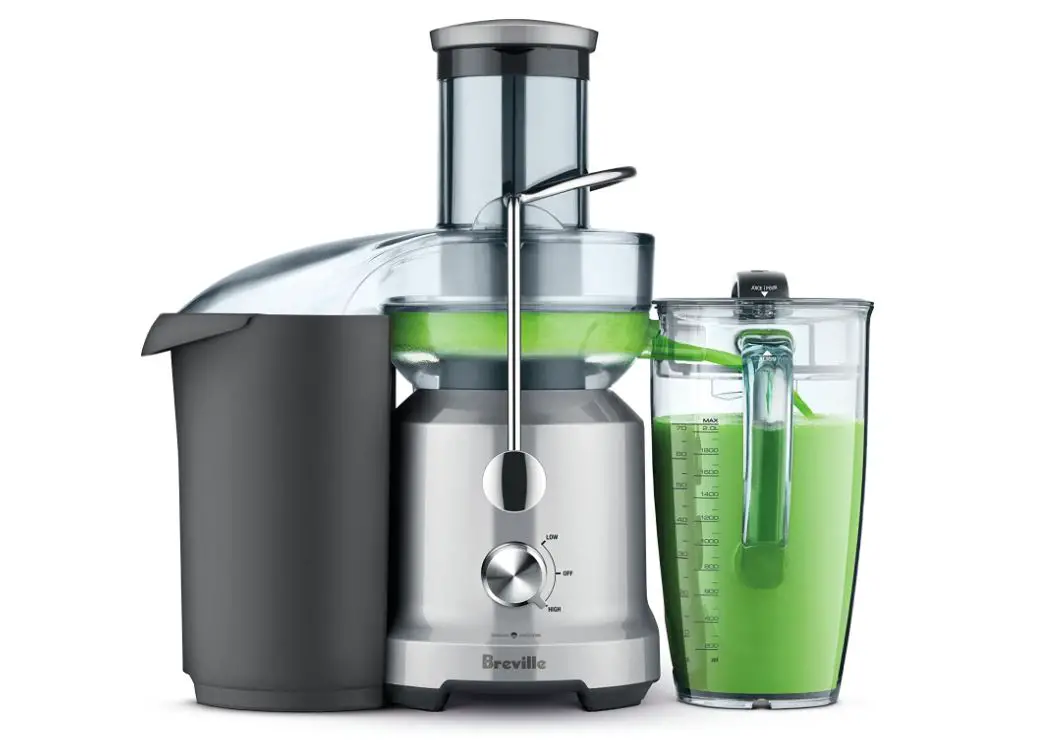 The Breville Juice Fountain Cold Juicer runs on Cold Spin Technology and can juice the toughest fruit in a few seconds.
Key Selling Points
LED Display
Custome Nozzle
850 Watts Motor
Two Speed Modes
Silent Motor
Accessories
Pros
Less Prep Time
Long Term Juice Storage
Cons
Short warranty
Not efficient for juicing vegetable
Product Score
The Breville Juice Fountain Cold juicer is one of the strongest juicers on the market, and it deserves a 70% score.
Check Out More Reviews Here:
Overall Recommendation
Every juicer mentioned above is a quality machine. Your choice should depend on the one that suits you best.
We recommend Hamilton Beach due to its extra large pulp bin, less prep time, and affordable price.
Final Thoughts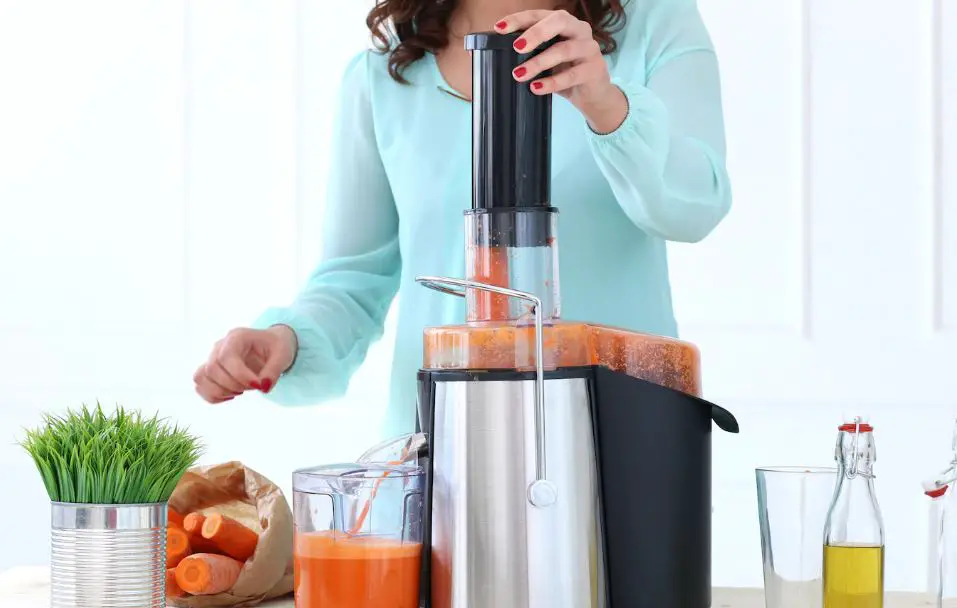 Know the type of juicer that suits you best before buying one.
As much as the C7000 and Evo820 are powerful juicers, they were each made for different target audiences.
If you need a juicer for household use, stick with the C700. If you need one for business, the Evo820 is your perfect match.