Is A Riding Lawnmower Worth Buying – Pros And Cons & Complete Buying Guide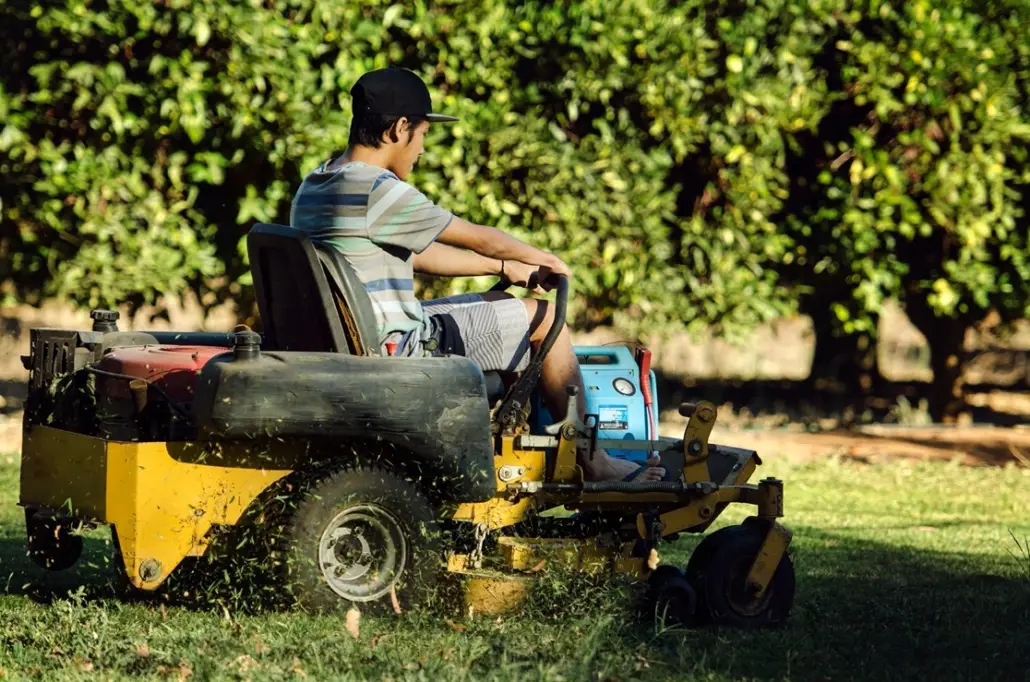 Many a homeowner fantasizes about riding around on a lawnmower whilst they are pushing their heavy and unwieldy walk-behind model.
But as enticing as such a fantasy is, there is more consideration that should go into it.
The fact is that a riding lawnmower will be more expensive than a walk-behind mower. They make sense for larger lawns in some circumstances.
You will also need to consider the power, size and periphery features if you want to get the best riding mower for your money.
But there is no denying that these riding mowers can be very useful. An area that might take you an hour to mow on a walk-behind would likely take you a matter of minutes on a riding mower. And after all, isn't time the most precious commodity of all?
With so much to gain from a riding mower it stands to reason that you should know as much about them and their alternatives as possible before making a purchase.
So in the following guide we will be covering riding mowers extensively and answering your burning questions about them.
Riding Mower Vs Self Propelled Lawn Mower
A riding mower is one that you can actually mount, has 4 wheels and is controlled via handlebars.
A self-propelled mower is a type of walk-behind mower that engages a speed control level to essentially push itself around a yard with the guidance of an operator.
A riding mower will cost more but will get large mowing jobs done faster than a self-propelled mower.
Self-propelled mowers are better for smaller yards and are more cost-effective. Both are good options if you have a particularly hilly yard.
Self-propelled mowers are good for medium yards while riding mowers would be better for larger yards or commercial use.
Also, both a riding mower and a self-propelled mower would be a good option if you have mobility issues or joint problems.
They will make the task of mowing your lawn a lot less taxing on your body.
What Size Garden Are We Talking About For A Ride On Lawn Mowers?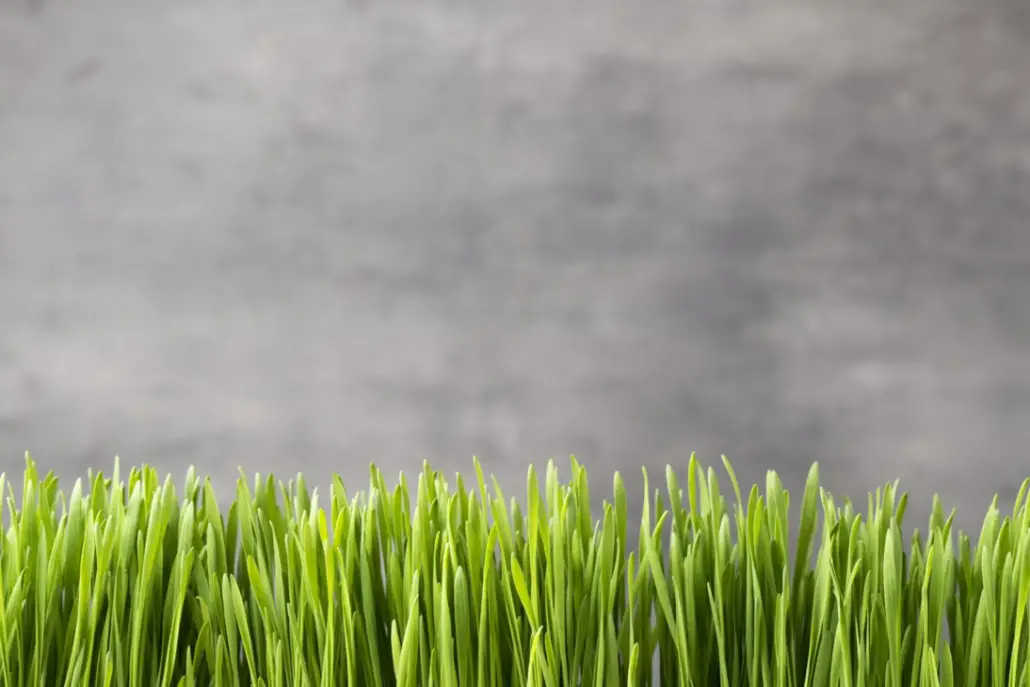 Up to now we have mentioned that riding mowers suit larger lawns best. But how big are we talking about?
In general, if you are dealing with a lawn that is between one and two acres, you would be a good candidate for a riding mower.
You may also want to look for a riding mower with a cutting deck width of 36 to 42 inches.
The cutting deck refers to the width of the stripe that a single pass with the mower makes. The wider the deck, the more grass the mower can cut with one pass.
Basically, the minimum size lawn that would be a good candidate for a riding mower would be about half an acre.
If your yard is anywhere under half an acre, you should seriously consider alternatives like self-propelled gas mowers.
What is a good horsepower for a lawn mower?
Let's take a look at the same example. Say your lawn is 1-2 acres and you are looking at mowers with a cutting deck withing 36-42 inches.
For this range, you will want to opt for a mower with 14 horsepower or higher. This will ensure that enough power is getting to the cutting deck and drive system to make for efficient mowing.
Of course, it all comes down to the size of your lawn. You will want the horsepower to be enough for longer mowing jobs because again, the key is efficiency.
If you are talking about a lawn that is more than 4 acres, you might want to consider looking into a lawn tractor.
How important is horsepower on riding mower?
Horsepower will determine how efficient a large riding mower is. You want it to be as efficient as possible so as not to waste fuel.
With an underpowered mower, you may find yourself having to make multiple passes over the same area to get it trimmed properly – wasting both time and fuel.
What size ride on lawn mower do I need?
That will depend on the size of your lawn. You'll want a mower with a 42" cutting deck and 14hp for lawns 1/2-1 acre.
For lawns between one and two acres, look in the range of a 42"-46" cutting deck and 14-16hp.
Should I get a 42 or 46 inch riding mower?
A 42" deck will allow you to mow about one acre per hour. 46" decks are good for mulching and will mow about 1.2 acres per hour.
What brand of riding mower is the most reliable?
John Deere is typically the industry standard but in  recent years, brands like Cub Cadet and EGO Power have been gaining traction.
Riding Lawn Mower vs Zero Turn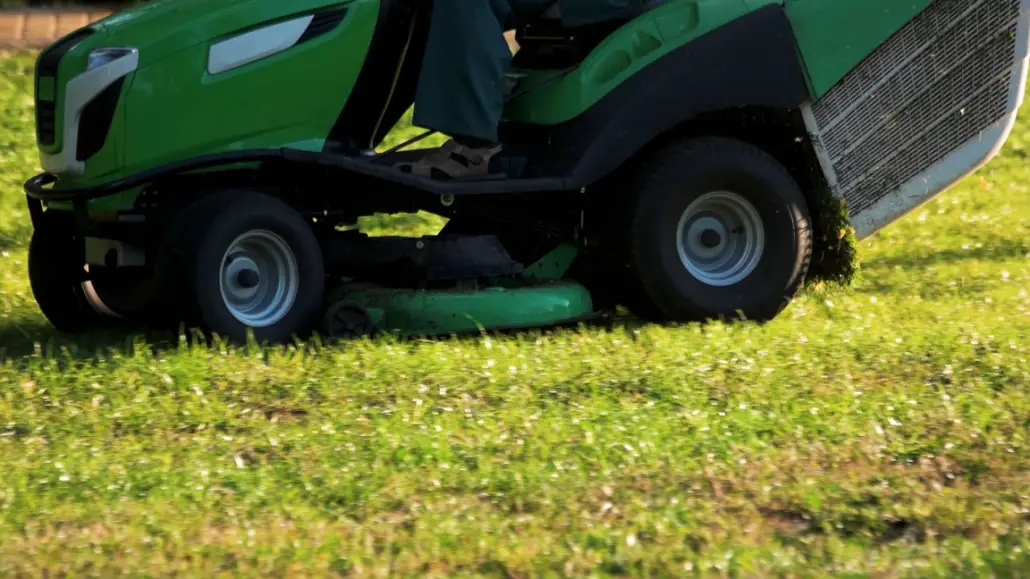 Zero turn mowers have individually powered hydraulic wheels that have separate control bars. This gives them a zero turn radius which means that can turn very sharply.
Because of this design, they are able to navigate around lawn obstacles and reach edges that your riding mower may not be able to.
While zero turn mowers can work well on hills when outfitted with the proper wheels, riding mowers are naturally better for hilly terrain.
A zero turn mower will cost more but may perform better in yards that have a lot of obstacles or decorations to get around.
Is A Riding Lawnmower Worth Buying?
If you have a particular hilly lawn that is one acre or more, we would say they are definitely worth the investment.
They will save you time and make the chore of mowing your lawn more enjoyable. Just make sure you have the space to store it.
A riding lawn mower would also be very worth it for anyone who takes pride in the way their lawn looks. Even if you have a large lawn of  half an acre or more, you can probably get away with occasional edging and weeding if you aren't particularly adamant about keeping a pristine lawn.
But if you want to keep your whole property looking tidy and presentable, a riding lawn mower is a great asset. You should also consider a riding lawn mower if you intend to use it for commercial applications.
They are often a solid choice for professional gardeners, landscapers and grounds keepers. Just carefully consider the size and terrain of the lawns that you are typically hired to maintain.
Obviously, a riding lawn mower wouldn't be worth it even for professionals if they tend to manage small, residential lawns.
Gas Vs Electric Riding Lawnmower
Electric riding mowers are powered by rechargeable batteries and emit no exhaust so they are better for the environment than gas mowers. However, they are typically less powerful than gas-powered mowers.
Gas mowers offer ample power and are better for larger lawns. Just keep in mind that gas mowers typically cost more.
If you have an acre yard or under, check out some electric riding mowers. For hilly yards more than an acre, you'd do well with a gas riding mower.
What should I look for in a riding lawn mower?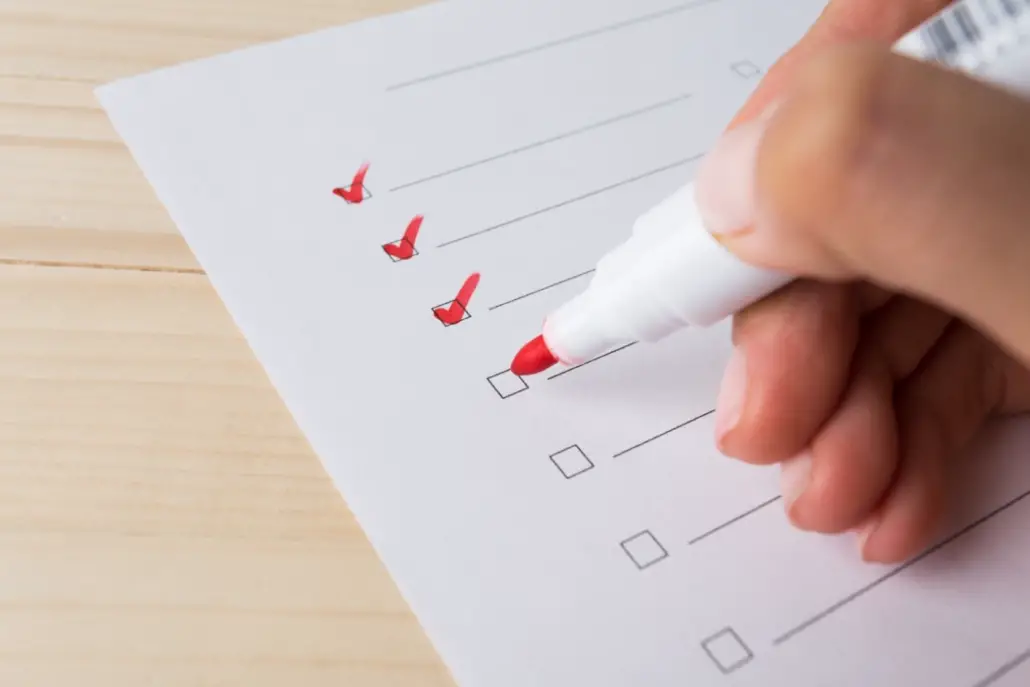 Power
Larger lawns will need mowers with a wider cutting deck and horsepower in the range of 14mph.
Size
The cutting deck should also be a consideration. Cutting decks are measured in inches.
Transmission
Tuff torq transmissions will be good for most residential applications. Automatic transmissions are the norm for riding mowers; but if you like and are used to manual transmissions, you can still find them in some riding mowers.
Drive
In some cases, you may want to consider a riding mower or tractor with four-wheel drive. If you are going to be dealing with muddy, wet terrain or steep slopes, four-wheel drive models may be the right call.
Effectiveness
You will want a mower that can handle your terrain. One that is good on hills may be necessary but a zero turn may be better if you have a lot of lawn features.
Noise
Keep in mind that many riding mowers produce 90 decibels which is well about push mowers.
Cost
A riding mower will also be more expensive than a push mower 9 times out of 10.
Riding Lawnmower Pros
Great for Hilly Terrain – You don't have to worry about breaking your back while pushing these mowers uphill. A riding mower will make it easy to get up and down hills without losing control.
Even Trimming – Riding mowers are exceptional for producing clean stripes and evenly trimmed lawns.
Great for Large Lawns – These mowers perform great on lawns half an acre or more. They are also good for commercial applications. If you don't have a lot of time to spend maintaining a large lawn, then a riding mower will certainly be good for you since it can cut your mowing time in half.
Riding Mower Cons
They can be Pricey – You can expect to pay anywhere from $1200 to $4000 on a riding lawnmower. They are much more expensive than walk-behind mowers but if you have a smaller lawn, you may be able to get an electric model for cheaper.
They Are Loud – If you are working in a noise sensitive area, a riding mower may not be the best choice. That's because the average riding lawn mower will generate about 90 decibels of noise – compare that to the 70-80 decibels that the average walk-behind lawn mower produces.
Less Exercise – Naturally, you will burn significantly fewer calories operating a riding mower as opposed to a push mower. So if you are looking at lawn care as a source of exercise, a push mower might be a better call for you.
Riding Lawn Mower vs Lawn Tractor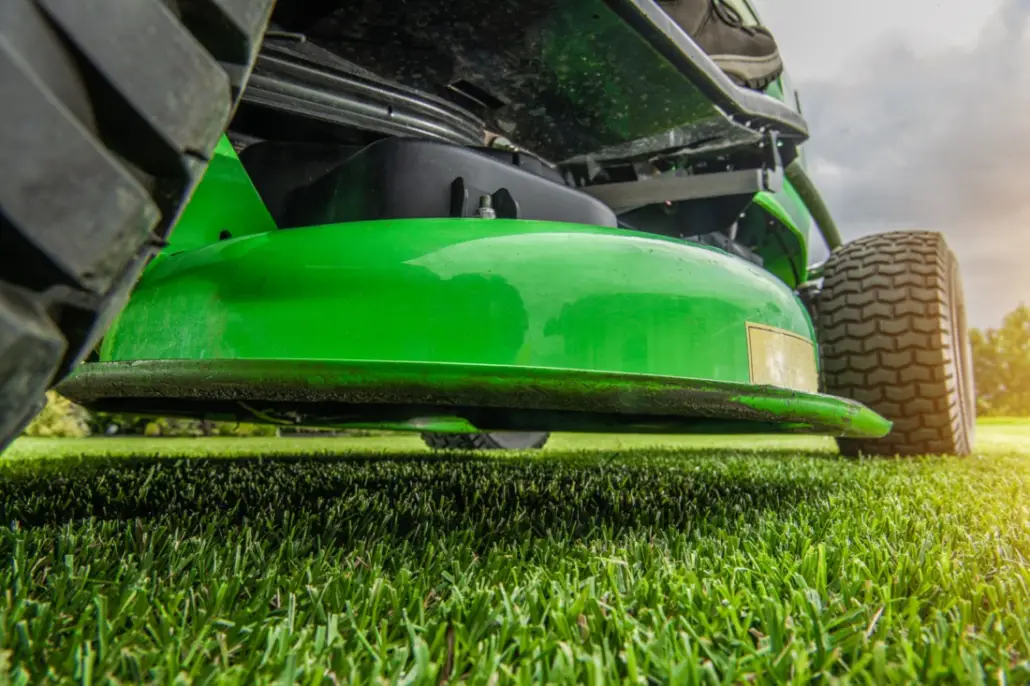 In general, a lawn tractor will be the most powerful mower available. Lawn tractors can also serve multiple functions as some can be used to plow snow, mulch and cultivate soil.
However, they can be much more expensive than a riding mower and take up more storage space. For example, some lawn tractor models can cost more than $8000
Riding mowers are great for hilly terrain and will work for many residential applications. They don't have the power and multiple use capabilities that a lawn tractor does though.
A riding mower would be best for yards a few acres large while a tractor would be better for people who need to work the land, plow snow or have more than a few acres to mow.
Tips For Running A Riding Lawn Mower
Make sure the gas tank is full
Wear long pants and close-toed shoes – avoid wearing baggy pants and shirts
Assess the length of your grass and set the cutting height accordingly
Cut along the grain of your lawn
Check for rocks, branches and other debris that could damage the blades
Riding Lawnmower FAQS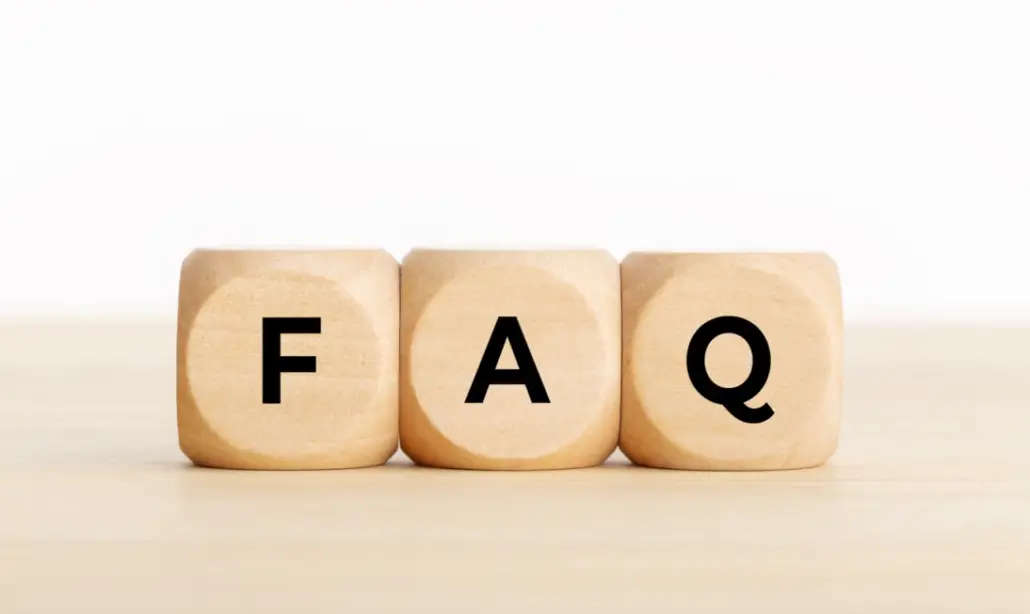 Q: What questions to ask when buying a riding lawn mower?
Some of the most important questions to ask include what kind of terrain you need to be mowed, how large is your lawn and whether or not you need your mower to perform other functions.
Q: Where do you store a riding lawn mower?
While in a pinch, you can store your riding mower outdoors it is always better to store it indoors like in a shed or garage. This will protect it from the elements.
If you have to store it outside though, try storing it somewhere it will at least be covered like under roofing eave or under an outdoor deck. Also, make sure to cover it with a tarp.
Q: What can you not do with a riding lawn mower?
You should generally stick to mowing grass and weeds with your riding lawn mower. These machines aren't met to cut fallen branches in half. You shouldn't use them to plow snow or chop up dead leaves either.
Q: Do I need a riding mower for 12 acres?
If you have a large property to mow that is 12 acres or more, you may want to consider investing in a lawn tractor instead.
They have more power, are built for larger properties and can handle other jobs that you are likely to come across with such a large lawn.
Q: Does a 1/2 acre need a riding mower?
A half an acre is still a sizable piece of land – especially when you imagine mowing it with a walk-behind lawn mower.
While the job can certainly be done with a walk-behind mower, it will take much longer and be much harder on your body. A riding mower is perfect for yards ½ acres to 4 acres.
Q: When should you get a riding mower?
In general, retailers will have sales on riding lawn mowers in late spring and early summer. You should also watch out for special sales around holidays like Father's day, Memorial day, Labor day, 4th of July and Black Friday.
Q: How long do riding mowers last?
It will depend on the make and model but with proper maintenance, you can expect your riding lawn mower to last about 15 years with average use. This translates to about 1000 and 1500 hours of use.
Q: Can you leave a riding lawn mower out in the rain?
With the proper care and precaution, you can store your riding mower outside in the rain; but if at all possible, you should avoid it.
Rain can seriously damage the engine so try to keep it indoors or at least under an outdoor covering when it rains.
If you do have to store it outside in the rain, make sure it is completely covered with a tight fitting tarp. If you don't have a tarp that fits tight, use what you have and secure it to the body of the mower with a bungee cord.
Q: How do you know if your lawnmower is flooded?
Take the mower out to the lawn and try to start it up as you normally would. If nothing happens, turn on the choke and try pulling on the starting cord again.
While you are pulling, if you detect the smell of gas, it typically means your lawn mower is flooded.
Some Parting Words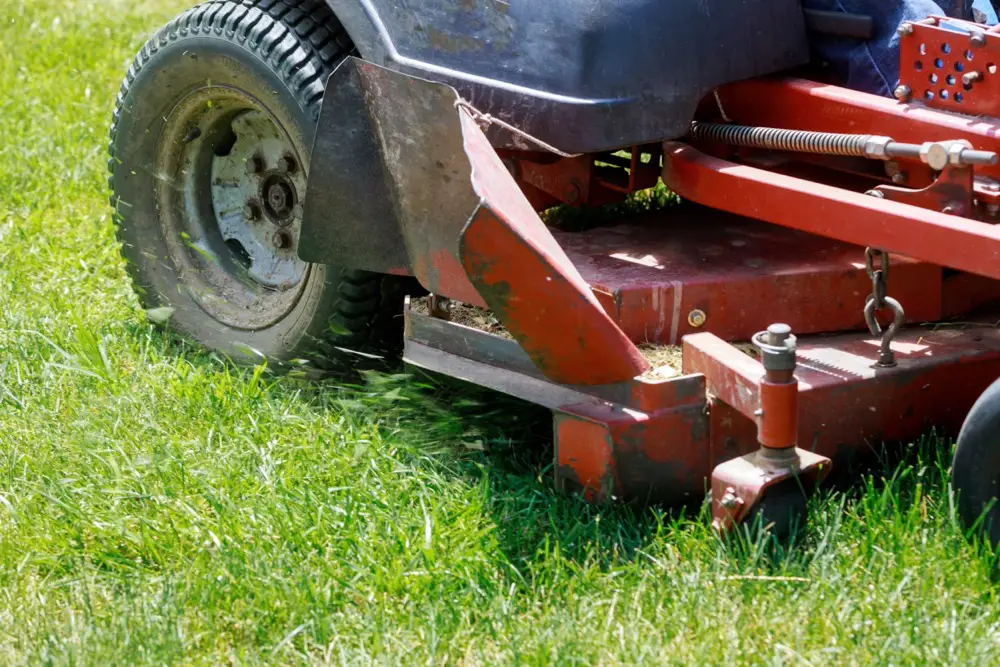 Possibly the best benefit to a riding lawn mower is that the right one can make a tedious chore actually enjoyable.
But the qualifying word in that last sentence is "right." You need to carefully consider the pros and cons of owning a riding lawn mower.
You also have to be willing to take some time to maintain it if you want it to run for a long time. A riding mower is not for everyone; but for those it works for, it is an integral part to their lawn care routine.
Be sure to check out the types and brands we have talked about today to get the best riding mower for your needs!