Sno Seal Vs NikWax – What's the Better Fabric Protector?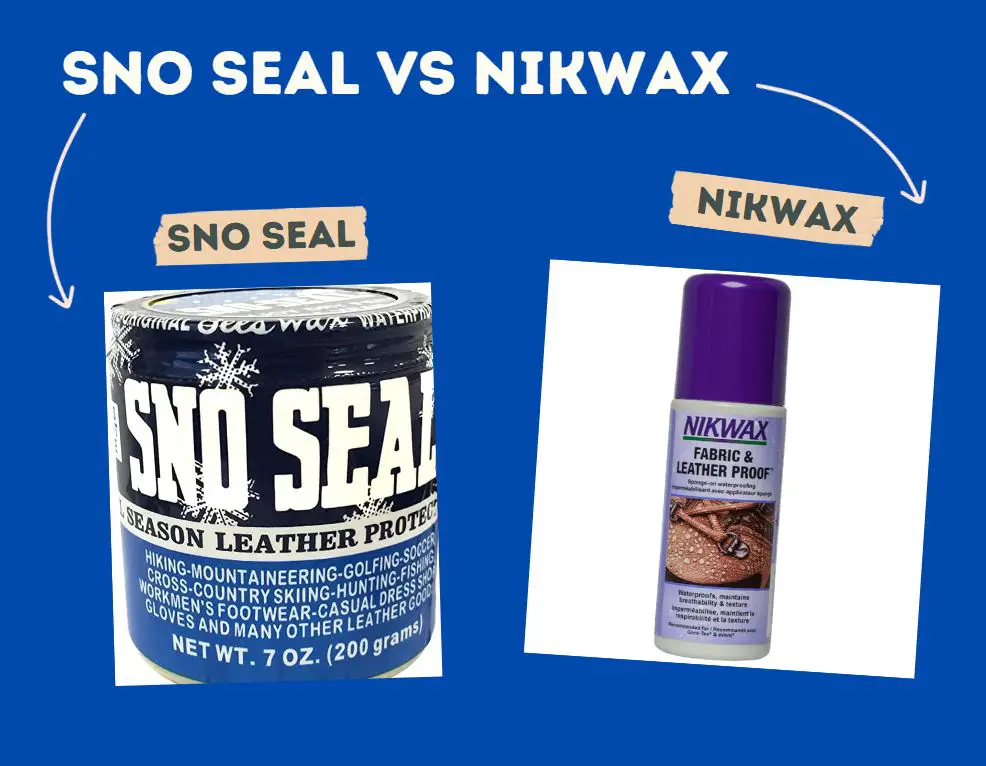 When it comes to outdoor fabric protection, it doesn't get much better than Nikwax and Sno Seal.
Both of these products were made for outdoor use and have been around for a long time. The overarching goal for both products is to preserve your outdoor gear.
So both products are interchangeable, right? Not exactly. While there are a lot of similarities between these two brands, you need to dig a little deeper to find out which one would be best for your needs.
In the following comparison, we are going to be going over the details of Sno Seal and Nikwax to help you choose the right product.
Nikwax Overview
Nikwax is a company that specializes in making fabric protectors specifically for outdoor gear.
While they do make a wide array of products that can be used for indoor fabrics, many of their spray-on treatments are specifically designed for materials like fleece and leather.
The company was founded by a man named Nick Brown. Nick Brown developed a wax formula for protecting hiking books in his North London flat.
This was back in 1977. Since then, Nikwax has ballooned into a full-fledged manufacturing company with a wide array of products under its belt.
Sno Seal
It should be noted here and now that Sno Seal is actually the product of a company called Atsko.
Atsko was founded all the way back in 1933 and Sno Seal was one of its first products. In fact, Sno Seal Inc is its own business entity. Much like Nikwax, Sno Seal was founded to help protect outdoor footwear.
The company specializes in making spray-on and wax products that protect snow and ski equipment. Atsko is based in Orangeburg, South Carolina and today, they make a dizzying array of fabric protection products.
What's the Difference Between Sno Seal and Nikwax?
As we mentioned at the top of this comparison, these two brands are actually similar in many ways.
The biggest difference between these two products specifically though is that Sno Seal is a wax whereas most of Nikwax's products are spray-on treatments.
However, Nikwax does still produce a few wax products that are intended mostly for protecting leather shoes and boots. Both of these brands have the same specialty though: outdoor gear and apparel protection.
Quick Facts
| | | |
| --- | --- | --- |
| | Nikwax | Sno Seal |
| Country of origin | England | United States |
| Specialty | Outdoor gear/fabric protection | Outdoor gear/fabric protection |
| Established | 1977 | 1933 |
Nikwax Products
Nikwax Fabric & Leather Proof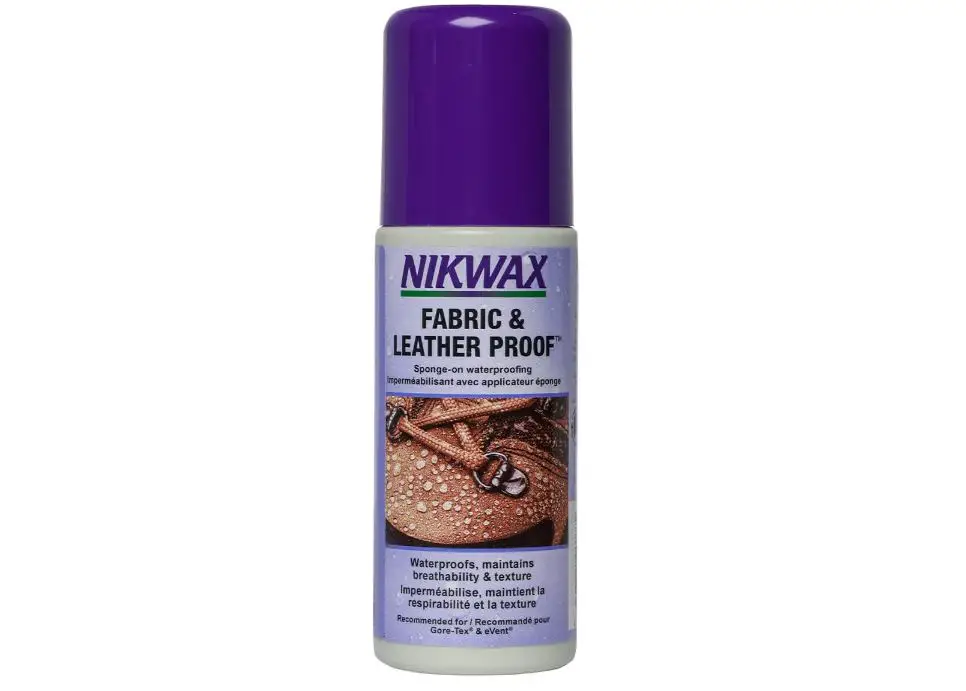 Selling Points:
2 ounce can
Spray-on treatment
Maintains breathability
Nikwax Fabric & Leather Proof was designed to restore the factory water repellency of leather shoes and other fabrics.
From our testing, we must conclude that the company certainly succeeded.
What we liked the most about this product is that it didn't affect the pliability of broken in leather boots. It certainly adds an extra layer of water protection for your boots but it can also be used on outdoor jackets, hats and even tents.
Overall Score: 96/100
Check Out More Reviews Here:
Nikwax Rug Proof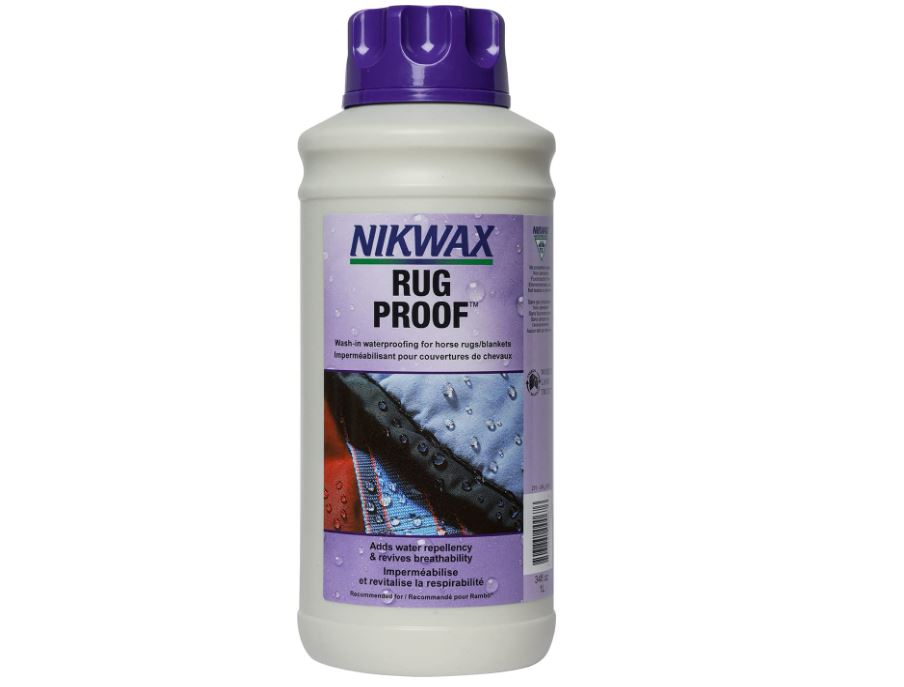 Selling Points:
Designed for rugs
Can be applied in the washing machine
Useful for animal coats as well
Nikwax Rug Proof is a great choice for pet-lovers. This spray-on treatment creates a physical barrier that prevents water from soaking into fabrics.
Even your pet's rain  coat can be protected by this product.
The cool thing about Nikwax Rug Proof is that you can add it to your washing machine. This makes it very easy to load up all your pet's bedding and outdoor gear and add a layer of water protection to all of it at once.
Overall Score: 93/100
Check Out More Reviews Here:
Sno Seal Products
Sno Seal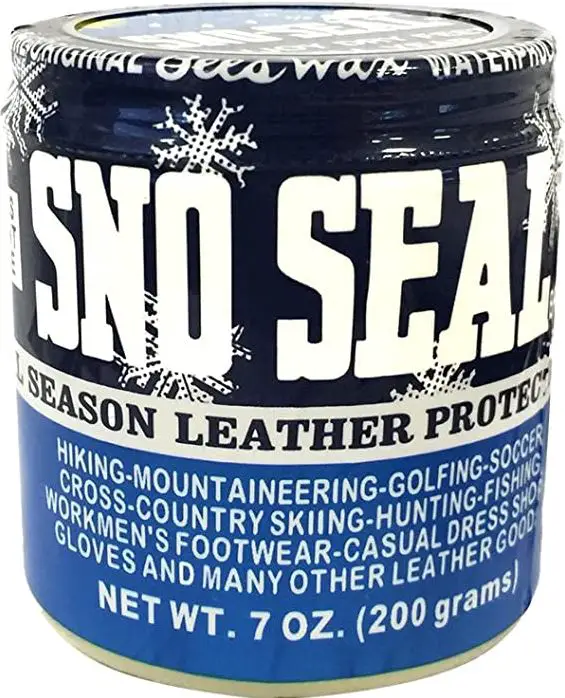 Selling Points:
No animal fat
Wax product
Suitable for Gore-tex
Sno Seal is a wax treatment that is ideal for leather and gore-tex. What we really liked about Sno Seal was that it didn't clog up the natural pores of leather materials.
Instead, it allows the leather to breathe and bend naturally.
The wax stays on for a long time too. While you will have to reapply frequently based o n how often you use your gear, you can count on this wax to last for entire hikes, climbs and biking excursions.
Overall Score: 96/100
Check Out More Reviews Here:
Atsko Water Guard Extreme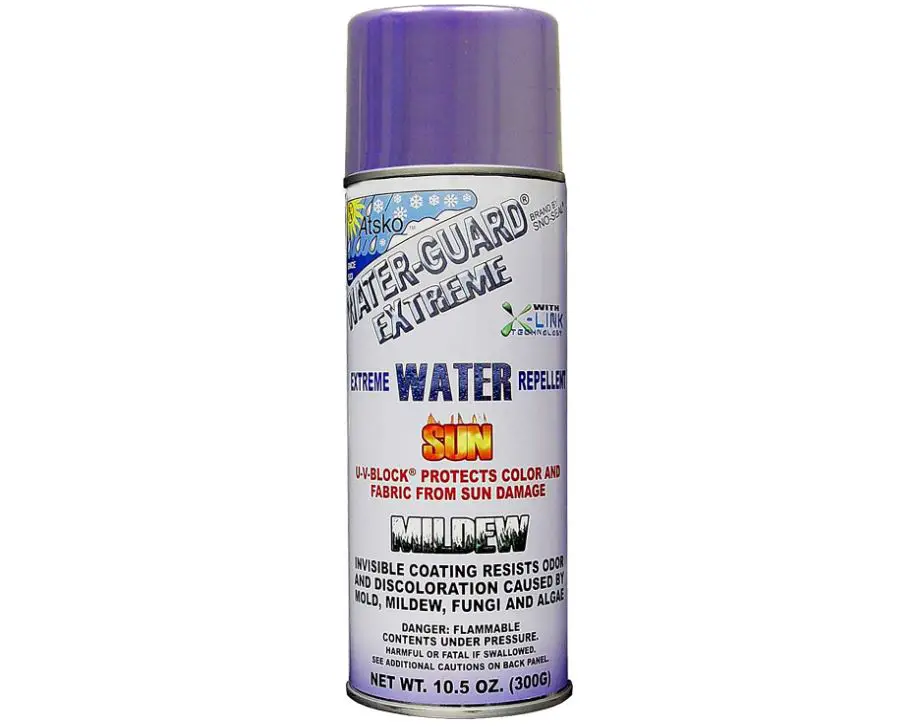 Selling Points:
Spray-on treatment
5 ounce can
UV protection
This was one of the most versatile fabric protectors we ever tested. Not only does it wick water off of a wide variety of fabrics; it also protects against UV fading. This makes it an ideal solution for protecting patio furniture and umbrellas.
Another thing that was cool is that it doesn't leave behind any visible coat. It cures scentless and it also protects against mold, mildew and fungus accumulation.
Overall Score: 97/100
Check Out More Reviews Here:
Who Has the Better Product Range?
It's hard to say because both brands have such a wide array of products.  However, we found that Atsko/Sno Seal have a lot of products that can be put to many different uses so we would say that they have the more versatile product range.
Are Their Products Toxic?
There have been no consumer complaints about toxins. However, it should be noted that Atsko/Sno Seal products often contain aerosol.
Which Brand Has the Safest Products
Again, both brands are generally safe but Atsko/Sno Seal products are typically made in aerosol cans.
Which is the Best Company?
In our opinion, Atsko/Sno Seal make products with wider applications so we are inclined to deem them the better company overall.
Nikwax Overall Rating: 95/100
Sno Seal Overall Rating: 96/100
Final Assessment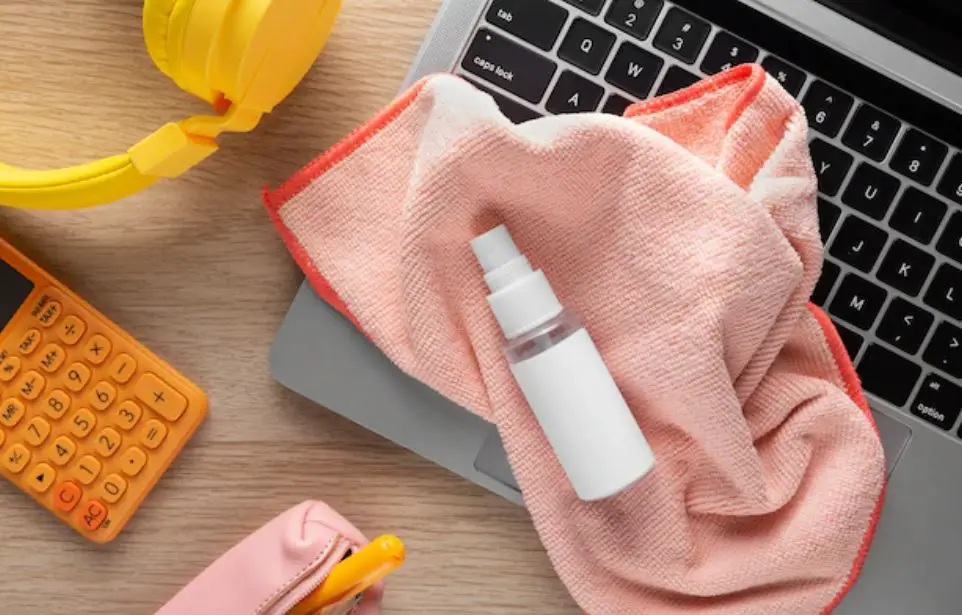 In the end, you really can't go wrong with either brand if what you need is water protection for your outdoor gear.
Both brands can help extend the life of your outdoor gear and apparel as well.
While Atsko/Sno Seal generally have more versatile products, Nikwax offers amazing protection for leather and other fabrics. Be sure to check these products out soon!