Snow Joe SJ619E 18 Inch Single Stage Snow Thrower Review – Is It Any Good?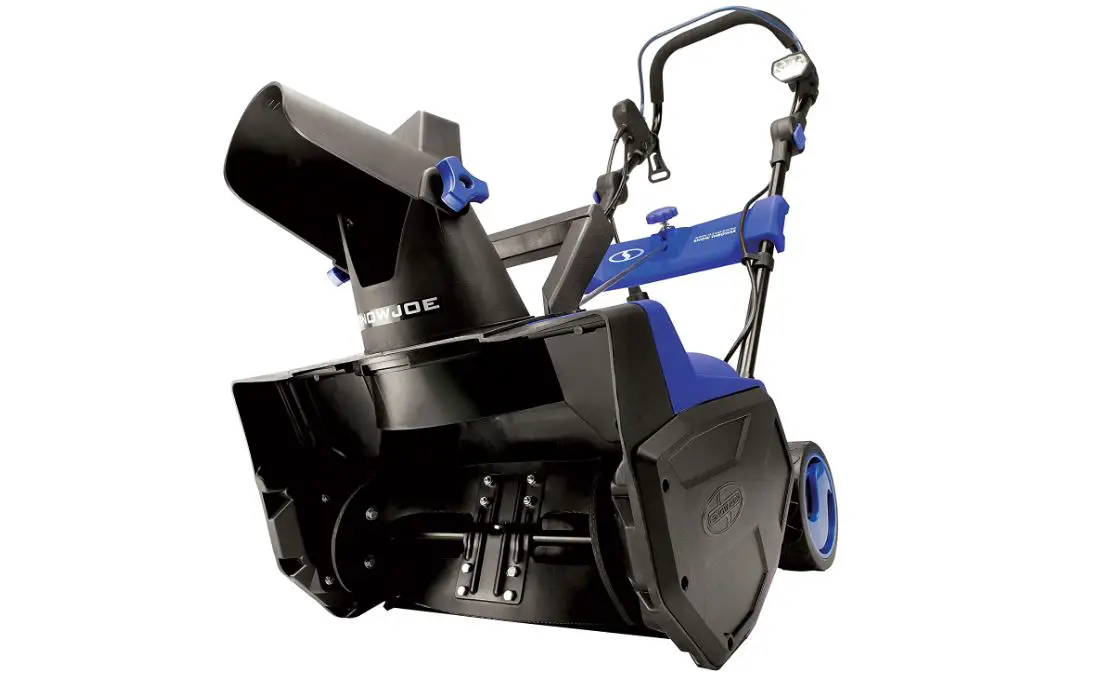 Investing in a high-quality snow thrower is a necessity if you live in a snowy area.
We will be looking at the info and ratings of the Snow Joe SJ619E to see if it is a good option. Overall, it comes with a powerful motor, good snow throwing abilities, and a strong build.
Read on to see if the Snow Joe SJ619E is the best snow thrower for you.
First Impressions
At first impression, the Snow Joe SJ619 is an easy-to-use snow blower that has a high-quality build and comes at an affordable price.
It is a single-stage snow thrower that is powered by a 100-foot electrical cord. It cuts snow 8 inches deep, 18 inches wide and it throws it a distance of 20 feet.
The Amazon reviews are very positive and overall it has a 4.3 out of 5 rating.
Quick Facts Table
| | |
| --- | --- |
| Brand | Snow Joe |
| Weight | 30 pounds (13.6 kg) |
| Dimensions | 40.55 x 19.49 x 39.76 inches |
| Motor Power | 14.5 amp |
| Max Throwing Distance | 20 feet |
| Max Plowing Capacity | 650 lbs/min |
| Clearing Width / Depth | 18 inches / 8 inches |
| Amazon Customer Ratings | 4.3 out of 5 (725 reviews) |
Key Features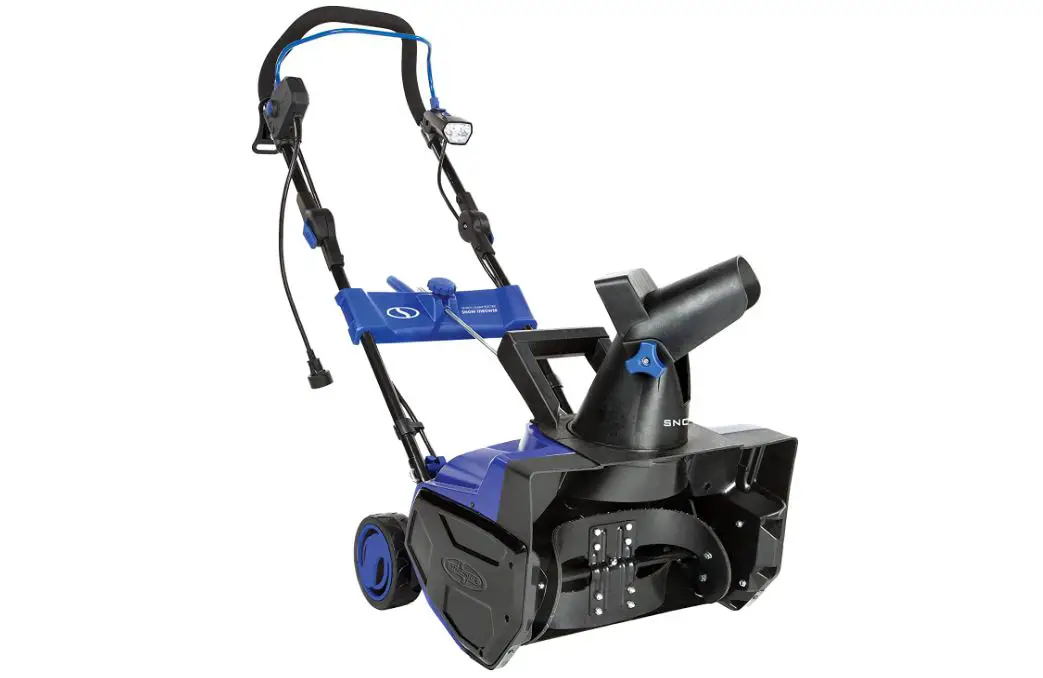 Steel Auger with 2 Rubber Blades
The steel auger gives additional strength and durability.
With the steel auger and the 2 rubber blades, it gives the machine more power in order to cut through snow and ice. The blades cut 8 inches deep and 18 inches wide.
Instant Start
Start the machine quickly and effortlessly with the press of a button.
LED Light
A 3 Watt LED light is attached to the handle for safe nighttime clearing.
Clearing Capacity
The powerful 14.5-amp motor makes it possible to clean 650 lbs of snow per minute.
Rotating Chute
Rotate the chute up to 180 to have complete control of the snow direction.
How Does It Perform?
For an electrically powered snow thrower, this machine performs very well.
The 14.5 amp motor makes it perform almost on par with a gas-powered machine.
In this video, you can see how the Snow Joe SJ619 performs in a live demo.
How Much Snow Can It Handle?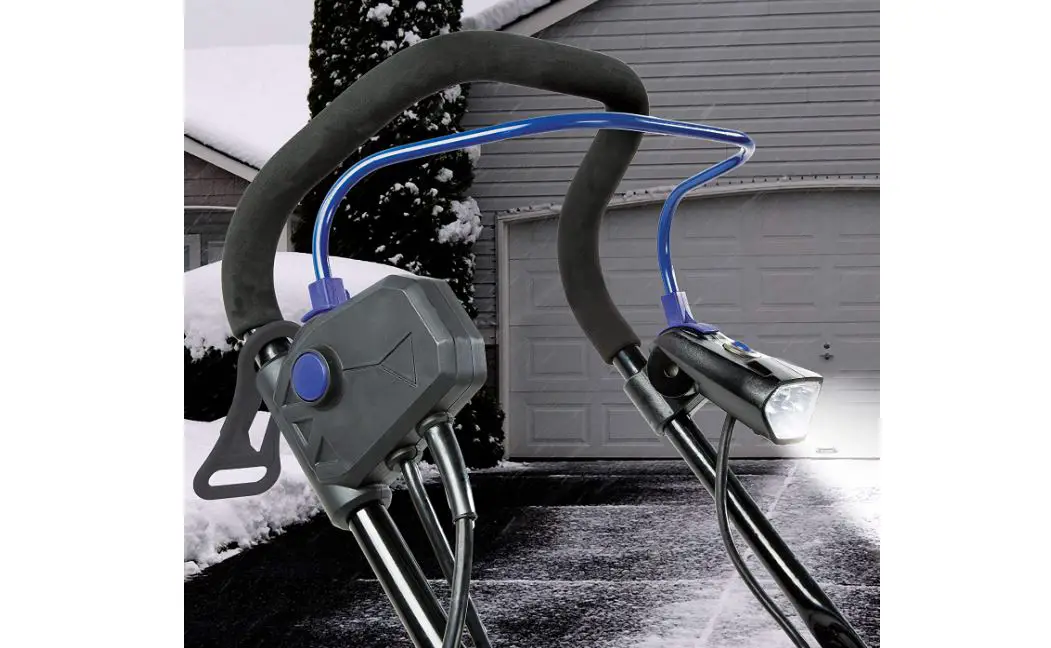 In general, it can move up to 650 pounds (300kg) of snow per minute that it is running. It moves snow from an area 18 inches wide and 8 inches deep.
How Loud Is It?
Compared to other snow throwers, it is not very loud. It can be compared to the sound of a strong vacuum cleaner.
How Heavy Is It?
Without any additional weight (like ice or snow), the Snow Joe weighs about 30 pounds (13.6kg).
Is It Easy To Maneuver?
The Snow Joe SJ619 comes with easy gliding all-terrain wheels that make it easy to maneuver even in thicker snow.
How Durable Is It?
Most of the Snow Joe parts are made from hard plastic while the auger is steel with rubber blades. This construction makes it fairly durable and it should last for many years.
What Type Of Auger Does It Have?
The auger is made from steel, but the 2 blades are made from rubber. The steel gives strength and durability.
How Long Does The Battery Last?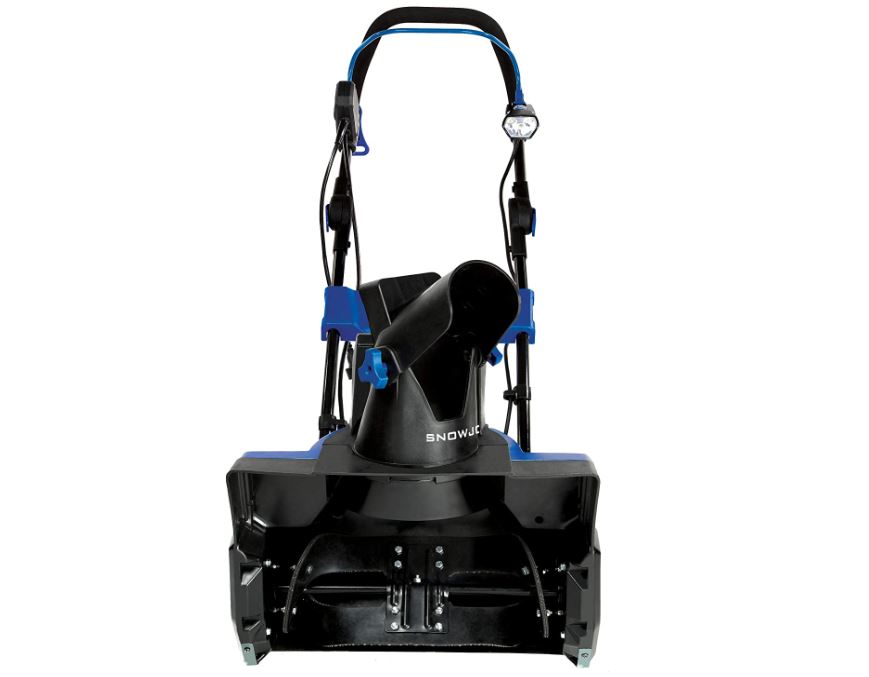 There is no battery in the Snow Joe SJ619E. It is an electrical machine that is powered by an electrical cord.
Snow Joe SJ619E vs SJ623E
The SJ619E and SJ623E is almost the same machine, except for a few differences.
The SJ623 is slightly newer and slightly stronger. The SJ623 is more expensive, but it also comes with 0.5 amp more motor power, 2 inches more clearing depth, and it clears 70 pounds of snow per minute more than the SJ619E.
How Long Should It Last Overall – Is It Durable?
With a durable plastic build and a steel auger, the SJ619 is pretty durable and it should last for a long time.
We would say, if you take good care of it, it will perform well for over 20 years. It also comes with a 2-year warranty, so any short-term issues are under warranty.
Pros
Maintenance Free
The electric motor means you plug and go. No need for gas or oil.
Powerful
The 14.5 amp motor makes it a powerhouse.
Cons
Limited by Powercord
The power cord limits how far you can work.
Struggles With Wet Snow
Wet snow can make it difficult to operate the Snow Joe.
Who Should Buy It?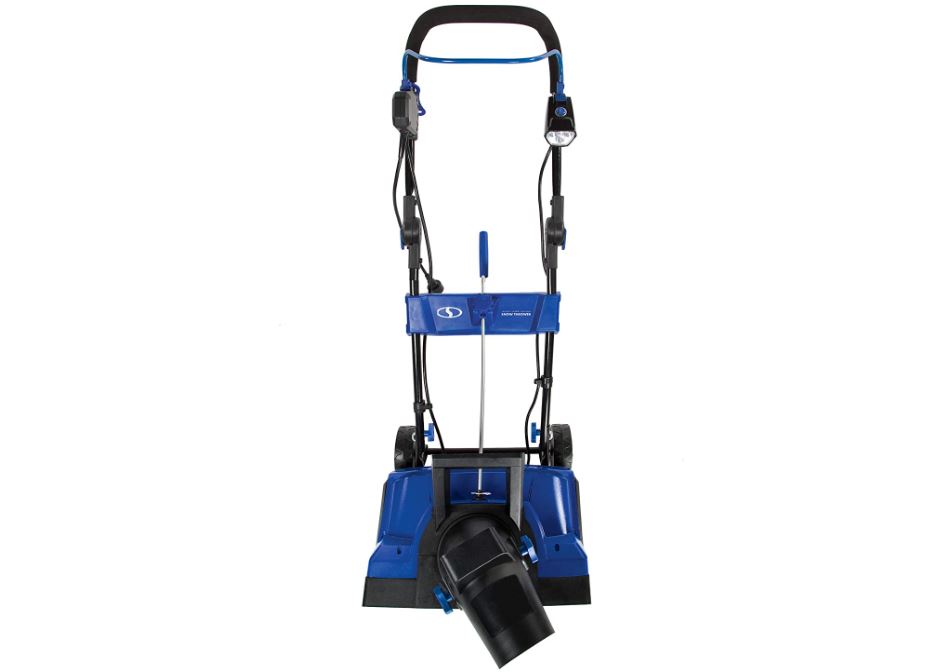 The SJ619E is a good buy for anyone who is having to clear snow from around their house like in the driveway and walkways.
It is mostly suited for medium snowfall because it cuts snow up to 8 inches deep. The power cord will keep it running without stopping, but it also limits the area that you can move, so it is best for close to your home.
Overall Score Out Of 100
95
3 Other Similar Snowblowers We Like
1.    Ariens Deluxe Two-Stage Gas Snow Blower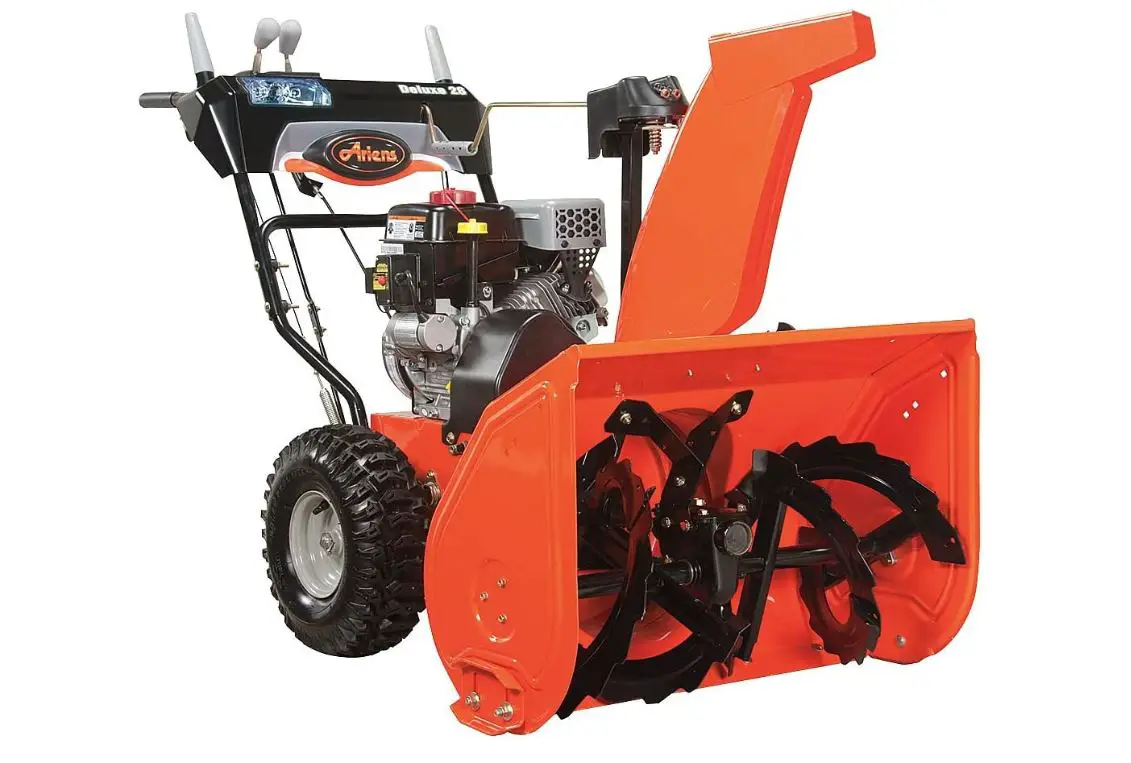 This snow blower comes at a much higher price compared to the Snow Joe and most other snow blowers. But, it is the best machine on the market.
2.    Troy-Bilt Squall Single-Stage Gas Snow Blower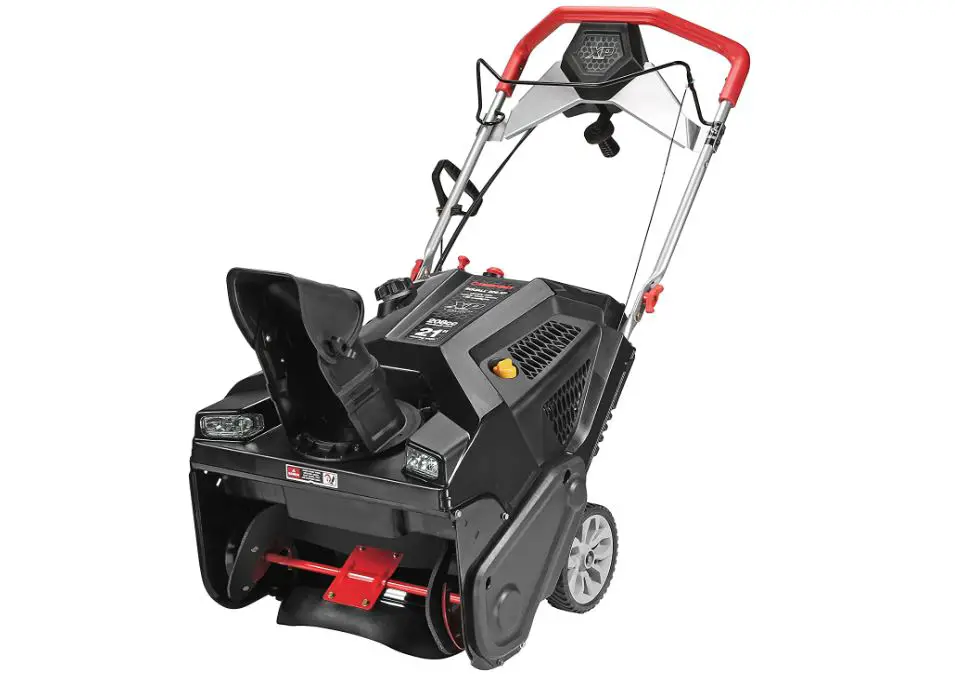 The Troy-Bilt is a much smaller snow blower, but for its size, it is the best on the market.
3.    EGO Battery Powered Single-Stage Cordless Snow Blower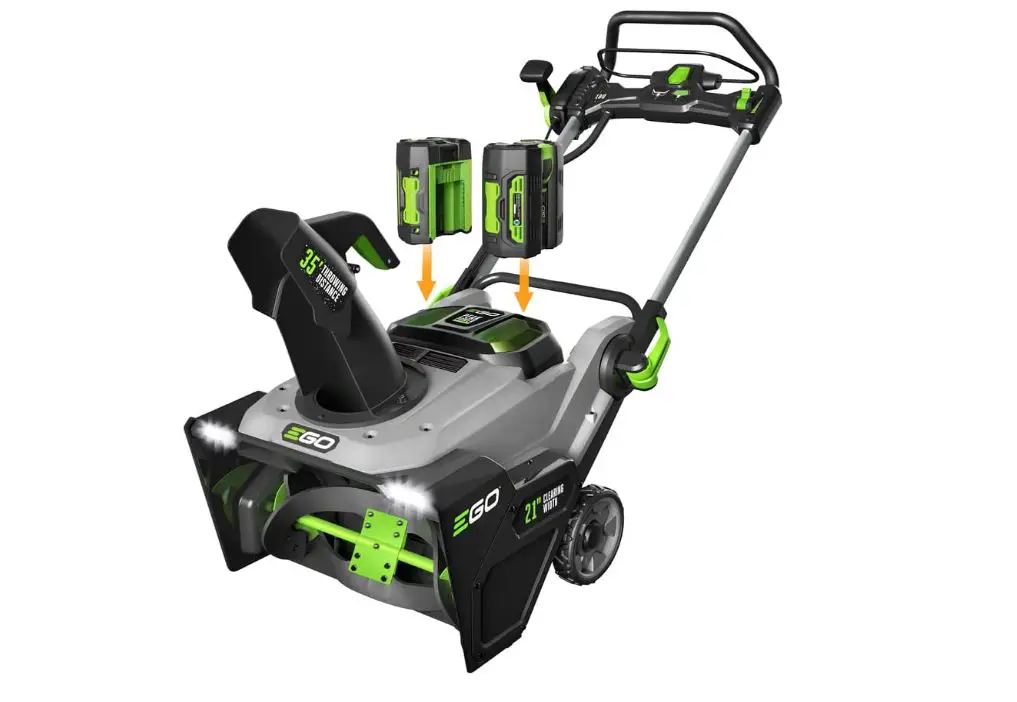 The EGO is a great battery-powered option that gives a great performance.
Conclusion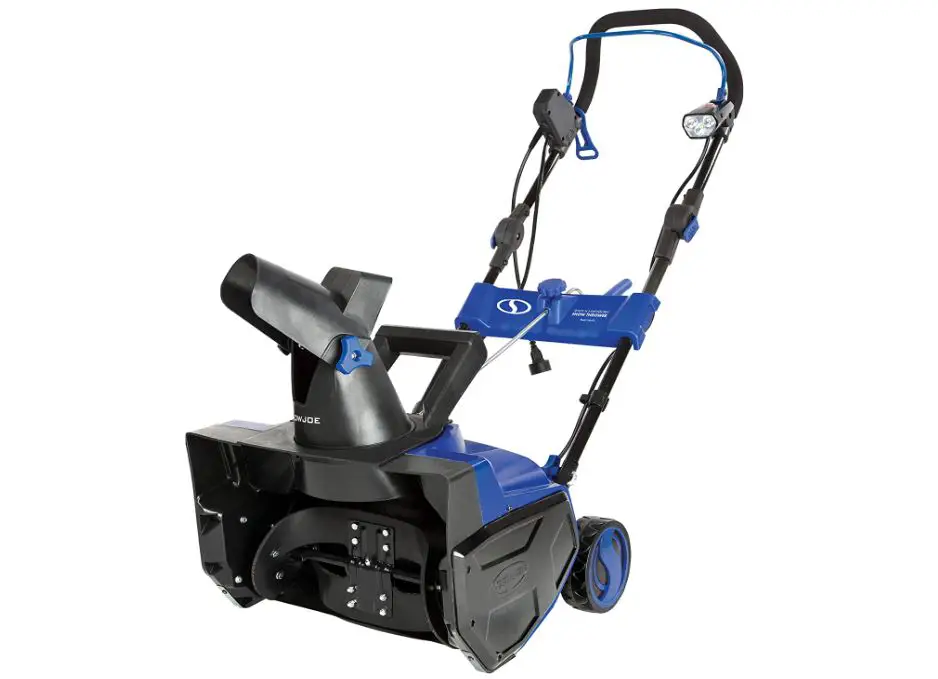 Through this article, we took a look at all the features and specifications of the Snow Joe SJ619E to evaluate if this is a good snow thrower or now.
We looked at all the facts, but in the end, it is up to you to decide if this product meets your needs.
We also briefly looked at a few other options that we also like. We hope that is has helped you to form a clear idea of what it is that you need.
If you need more information, it is always good to reach out to a local expert to get their input.