Square36 vs. Gorilla Mat – What's The Better Large Gym Mat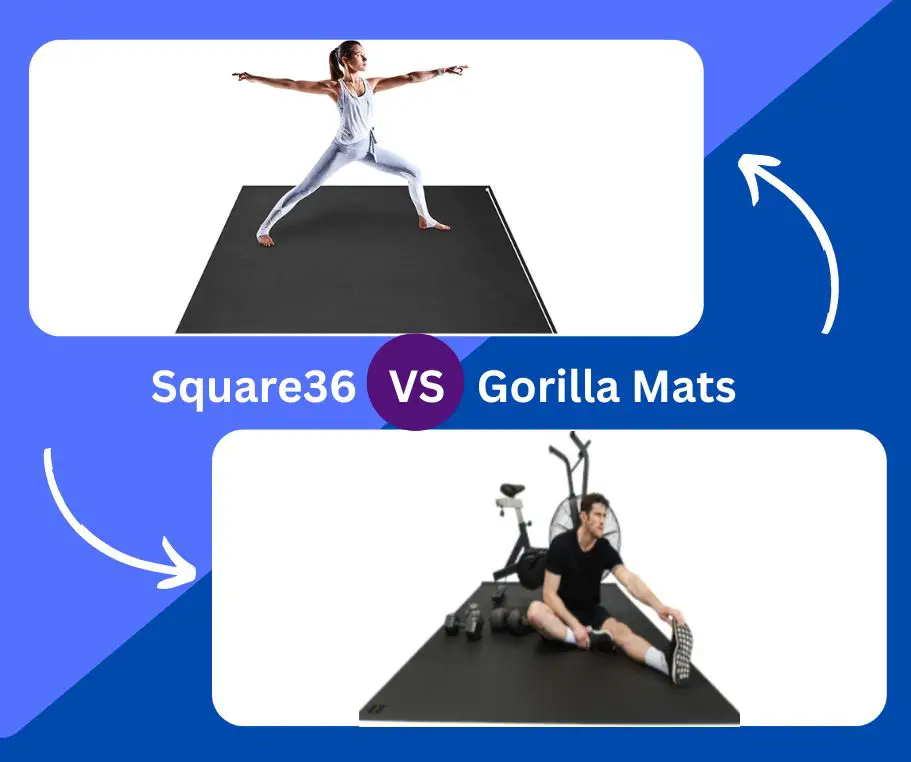 Home workout routine gets more accessible by the day thanks to tons of instructional videos available on the internet.
However, getting exercise equipment that will aid movement while protecting the body is vital. One important piece of equipment is the home gym mats.
Two top-rated options are the Square36 Exercise Mats and the Gorilla Mats. We compare these two mats by considering their many exciting features.
Which is better for heavy-duty workouts? Which mat is better for exercises involving shoes? Find answers to these questions in our comprehensive guide.

What are Square36 Mats?
Square36 Mats are heavy-duty mats with specific designs to suit home workouts. They are excellent for cardio and fitness exercise routines.
This video shows various types of cardio exercises that you can do at home. They are non-toxic mats that are suitable for indoor use and garage use.
15 MIN BEGINNER CARDIO Workout (At Home No Equipment)
These mats provide comfort and care. There are straps to hold them in place after your routine.
Here are some key features of square36
High-grade rubber material
Easy to clean material
Outer bag and straps
Multiple size options
What Are Gorilla Mats?
Gorilla mats are premium exercising mats with ultra-durable materials. This brand of mats is another suitable option for home workouts.
These mats provide cushioning for various workout modes, making them suitable for different users.
Here are some exciting features of these giant Gorilla Mats
Anti-slip technology
Noise-canceling properties
Odorless materials
Multiple size options
Square 36 vs. Gorilla Mats: Which Mat is the Best for your Flat?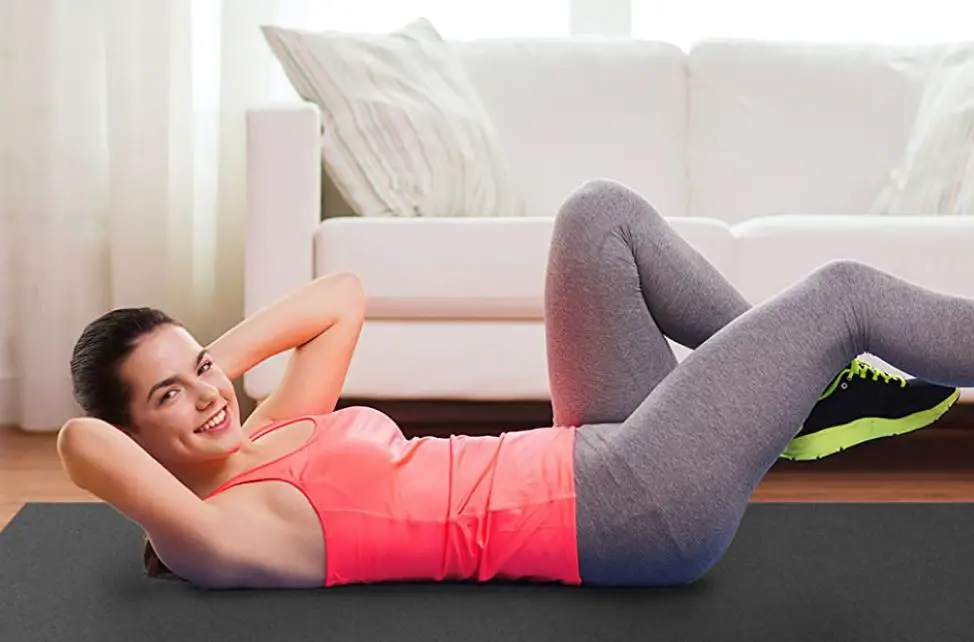 How do they compare on the following:
Sizes
Square35 Mats offers sizes suitable for permanent placement and group training. They are the better choice in terms of size. However, Gorilla Mats offers more size options.
Thickness
Gorilla Mats offer more thickness when you buy larger sizes. You get exercise mats of 8mm thickness compared to the 7mm from Square36 mats.
Cost
Square36 Mats are cheaper compared to Gorilla Mats. Prices on Amazon show that the different sizes come at different costs. However, comparing mats of the same size shows that Square36 comes cheaper.
Durability
Reviews show that both home gym mats are highly durable. However, Gorilla Mats are better and can last for years.

Comparison Table
| | | |
| --- | --- | --- |
| Features | Square36 Mats | Gorilla Mats |
| Material | Top Quality Rubber | HIgh-Density Rubber and PER foam |
| Performance | Extra Cushion Material | Anti-slip technology |
| Available Sizes | 6 x 4 ft, 6 x 6 ft, 8×6 ft, 10 x 6 ft, and 12 x 6 ft. | 6 x 4 ft, 7 x 4 ft, 7 x 5 ft, 8 x 4ft, 9 x 6 ft, 10 x 4 ft. |
| Thickness | 0.28 inches | 0.33 inches, 0.25 inches |
| Color | Black and Maglia Rosa Pink. | Black, Midnight Blue, and Silverback Gray |
| Suitable Underlying Surface | Cement, Laminate, Vinyl, Grass, Hardwood, Cork, and Tile. | Tiles, Carpet, Rugs, Concrete, Hardwood. |
| Noise | Mildly Absorbent | Highly Absorbent with Noise-cancelling properties. |
| Warranty | Lifetime | Lifetime |
Square36 Mats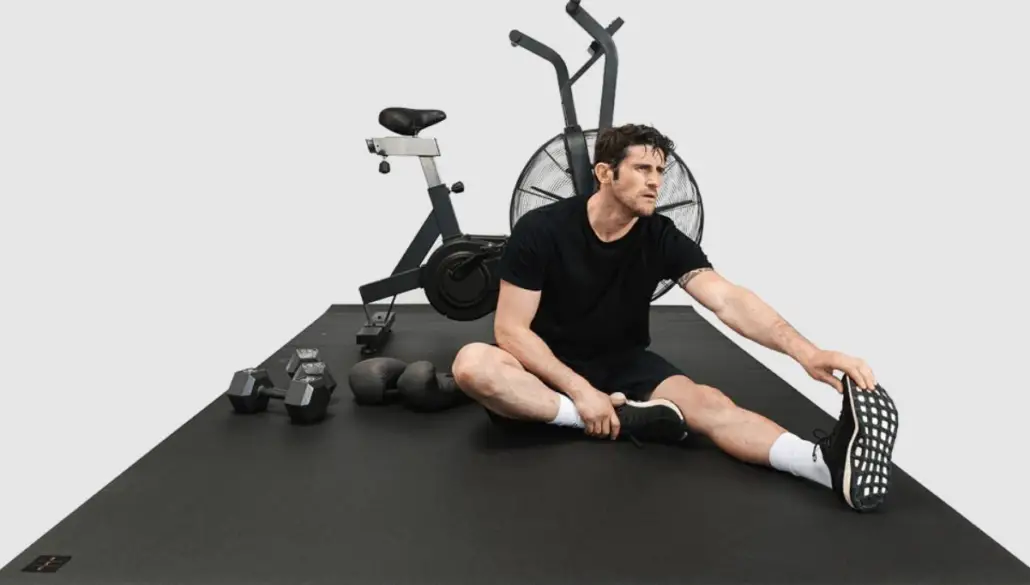 Workout routines in the comfort of your home are attractive because they allow you to be flexible with your exercise routine and practices. Square36 mats ensures that you enjoy every bit of your routine at home. The essential features of these mats provide comfort and a wide range of use.
It doesn't matter if you are new to home workouts or experienced. These mats are perfect for your daily use.
Pros
Durability
A high level of durability is one of the most exciting features to look out for in Square36 mats. Some exercises require sudden movements and heavy landing. This mat can withstand these movements while maintaining its shape and texture. This immense durability allows you to use the mat for years without needing replacement.
Various Sizes
Square36 mats offers various sizes that fit your criteria and design. The medium-sized mats are suitable for single use in a temporary setting. Some sizes are suitable for permanent setups. You have options from 6 x 4 ft to 12 x 6 ft. These options allow you to select based on room size and use.
For Shoes and Barefoot
The Square36 mats give you a wide range of use and offer flexibility. You can use the exercise mats barefoot or with your shoes. Some exercise demands that you use your training shoes, while others are better when barefoot. The texture of the mat allows for grip and traction in both situations.
Cons
Might be slippery
The slippery nature of Square36 mats comes in two different areas. The upper surface might get slippery after a period of constant use. It tends to get slippery when you are barefooted and sweating during exercise. The undersurface also slips a bit when on smooth surfaces.
Distinct Smell
Square36 mats have a distinct smell that sticks hard to them. Customer review shows that the smell doesn't go away even after sun-drying. Although the smell is neither offensive nor toxic, it can still be an issue for those sensitive to smell.

Gorilla Mats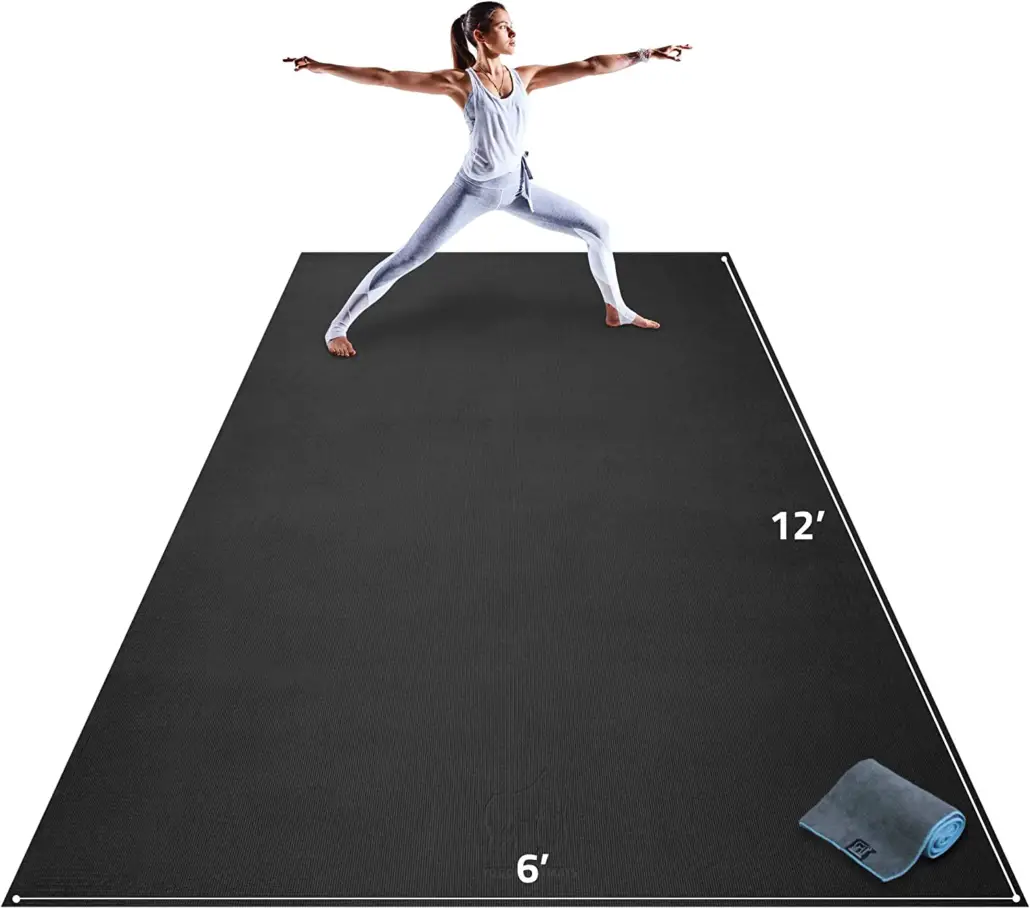 Gorilla mats are popular for their anti-slip properties and extra durability. These large mats offer you longevity. They can withstand heavy workouts due to their durability. It is another excellent pick for your home gym workouts.
Pros
Anti-Slide Technology
One exciting feature that makes Gorilla mats one of the best is its anti-slip technology and design. The undersurface has patterns of small rings that keep it steady and without movement. Hence, the mat does not move around, irrespective of the exercise type or regimen. This feature prevents sudden movements and guarantees safety.
Thickness and Cushion
Gorilla mats offer proper thickness that keeps the exercise surface smooth, irrespective of the underlying surface. This feature is why it is suitable for indoor and outdoor surfaces. With the thickness, you also get top quality cushioning that helps keep movement and noise to a minimum.
Large Rectangular Surfaces
Gorilla mats are available in rectangular shapes that easily fit into exercise rooms. This shape allows maximum use of all the areas while moving from side to side. After rolling it up, it becomes compact and short in height.
Cons
Not Suitable for Barefoot
One significant issue with Gorilla exercise mats is their barefoot grip. The traction or grip when using training shoes is perfect. However, the texture might pose a problem if you prefer to exercise barefoot. You could find yourself slipping off.
*Note: The Gorilla Mat Yoga Mats are better suited to barefoot movements. However, its design only partially supports the heavy movements that are part of the exercise routine. However, if you are more interested in yoga than exercise, you can check out the Yoga mats.
Poor Packaging
The material's design is excellent, but the packaging is poor. You get a bag to store the mat after rolling it up. However, this bag needs straps that can aid in transportation. The packaging might be an issue if you plan to move the mat around a lot.

Who Should Buy Each One?
The Square36 Mats is best for people with flexible workout routines. If your exercise routine are done with barefoot, then this mat is for you. The flexibility also extends to possible surfaces. If you plan to use your exercise mat indoors and outdoors, then Square36 is the pick.
The Gorilla Mat is best for workouts with a lot of movements. The anti-slip feature ensures there are no sudden movements. If your training or exercise style is intense and often loud, this high cushion is for you. It is best to keep training time quiet.

Three Other Mats to Consider
Gxmmat Exercise Mat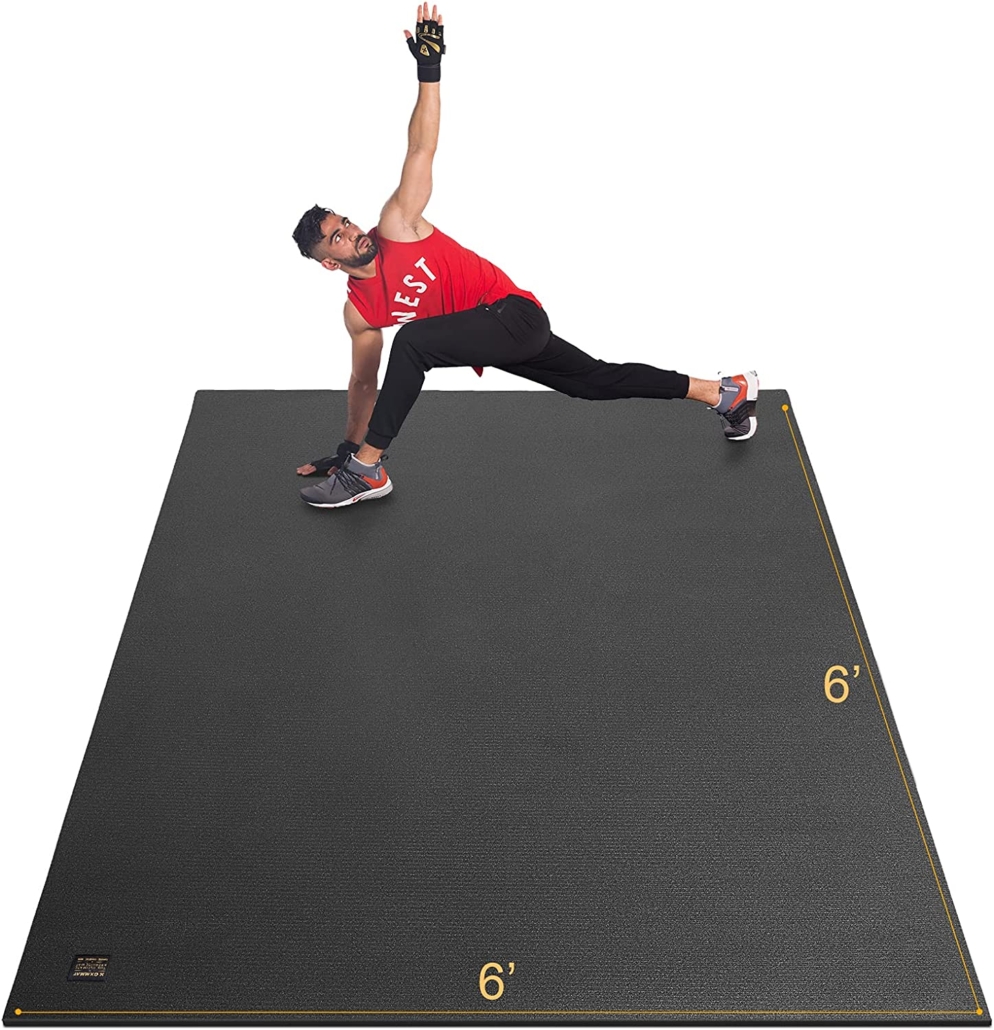 Gxmmat Large Exercise Mat is another option for your home gym mats. It is prevalent for its resistance to scratch and tear. The material maintains its lustrous surface even after a long period of use.
It is available in different colors, including Black Real, Purple Grey, and Grey Cool. The size range from mats of 6 x 5 ft to 6 x 12 ft.
Pros
Resistant to scratch
Non-toxic material
Lightweight and thick
Two solid layers
Multiple sizes
Cons
Tends to slip
Release microparticles
Score Rating
This resilient mat is top quality and deserving of an 80% score rating.
Overall Score: 75/100
Check Out More Reviews Here:
MRO Extra Large Exercise Mat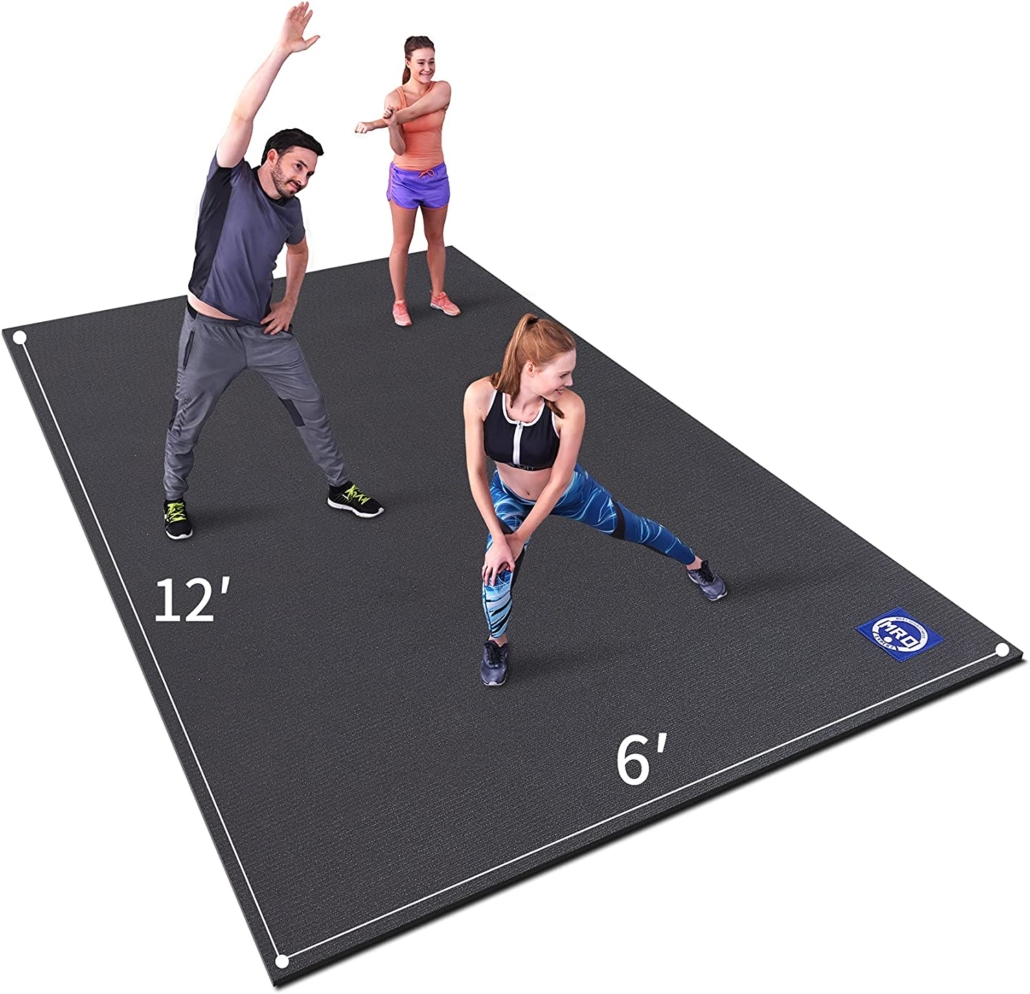 Mats from this brand are famous for the extra cushion they provide to users. The material reduces vibrations and is tear-resistant, adding to its durable nature. You have more than a mat when you choose MRO exercise mats.
Other features include a jumping rope and a microfiber towel.
Pros
Shock-absorbing
Extra thickness and cushion
Tear Resistant
Cons
Distinct and unpleasant odor.
Tend to slip and slide
Score Rating
MRO extra thickness is a point to consider, and it gets a 75% score rating
Overall Score: 75/100
Check Out More Reviews Here:
ActiveGear Large Exercise Mat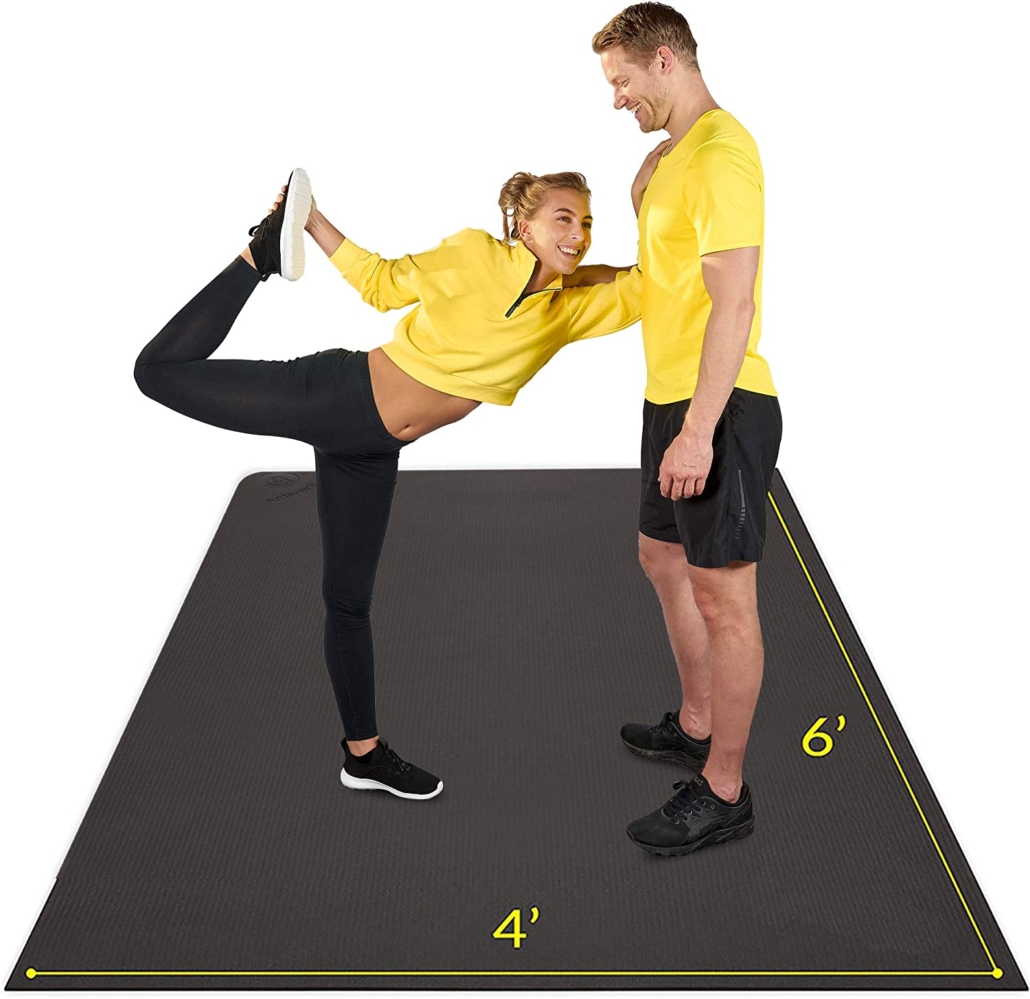 This mat is another option for home gym flooring. It is ideal for different forms of exercise, including cardio and fitness.
Along with this exercise mat, you also get a skipping rope and a carrying bag.
Pros
Resistant to shock
Easy mobility
Non-toxic
High-density material
Cons
Unpleasant smell
Curls up at the edges.
Score Rating
This high-density material gets a score rating of 83%
Overall Score: 75/100
Check Out More Reviews Here:
Recommendation
These are a few other top-rated exercise mats for your home workouts. They are durable and provide comfort during use. We recommend picking the Gxmmat for its balance in providing cushion and durability.

Final Thoughts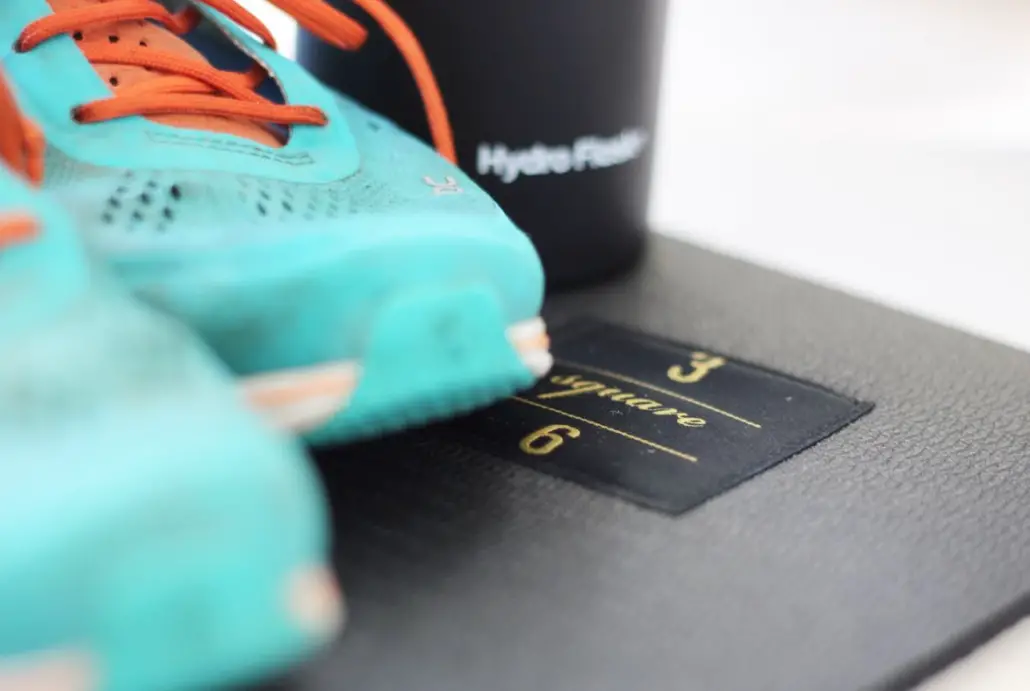 Home gym routines become more enjoyable with the proper tools and equipment. One crucial piece of equipment is the gym mat. We have explained the exciting features of Square36 mats and Gorilla mats.
Keep these points in mind before choosing –
Square36 mats provide extra cushion for heavy use.
Both mats are highly durable, but Gorilla mats are better
Gorilla mats have anti-slip technology to prevent sudden movements.
With these points in mind, you can select the mats that fit your routine and demands.