Stihl 880 Vs Stihl 881 Chainsaw – What's the Better Option?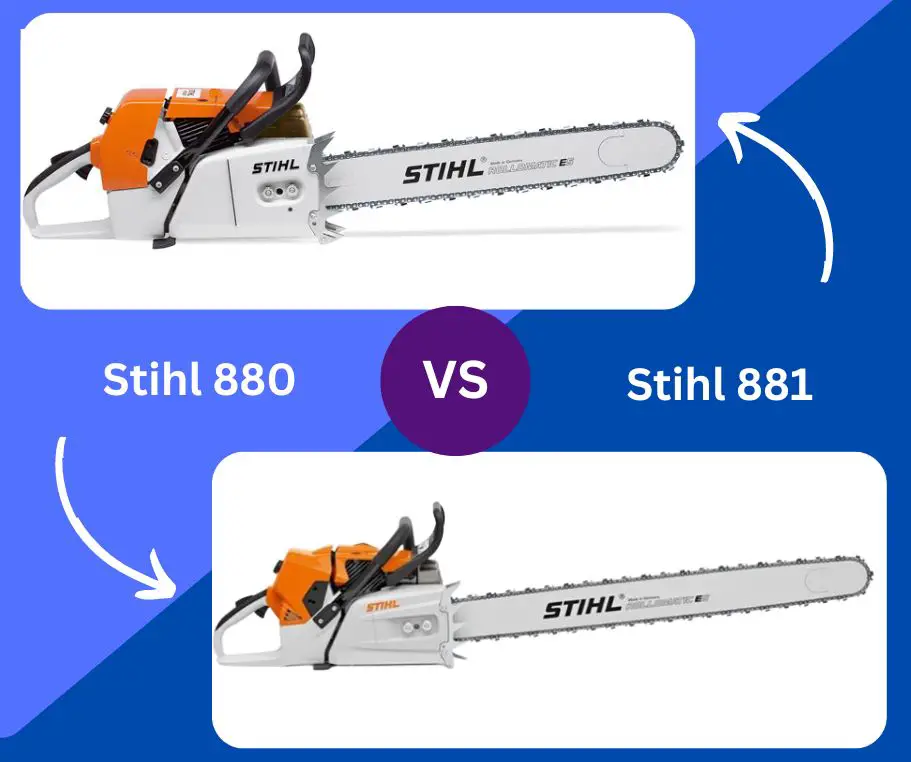 There's nothing quite  like the satisfaction you get from effortlessly chopping up a freshly-felled tree and turning it into a neat pile of firewood.
It's even better when you can do so in an hour or less. The Stihl 880 and Stihl 881 chainsaws are two machines that promise the ability to do just that. These are some of the biggest and baddest chainsaws in the Stihl lineup and they are both suitable for major bucking and forestry work.
But most of us can only choose one which begs the question, 'which one is the better option?' In the end, only you can decide but we're going to help you out. Read the following comparison article to get better acquainted with these two beasts.
Overview of the Stihl 880 Vs the Stihl 881
The first thing that anyone who is considering purchasing one of these chainsaws should know is that the Stihl 881 can be viewed as the successor to the Stihl 880.
These two chainsaws have almost exactly all the same technical specs (fuel tank capacity, engine displacement, etc.).
In fact, the largest difference between them is the feature list. The Stihl 881 is an updated version of the powerful Stihl 880 chainsaw and has more modern features.
These additional features make the Stihl 881 a bit easier to operate, more durable and less costly to run – so long as you know what you're doing.
Stihl 880 Key Features

Compensating Carburetor – As the flow of air becomes restricted due to air filter clogging, the compensating carburetor feature will adjust the fuel flow to help maintain RPMs.
Side-Access Chain Tensioner – Instead of a bar adjustment screw, you can use a bar wrench to adjust chain tension. – it's a much more convenient method.
Decompression Valve – Also called, a "deco" valve, feature makes it easier to pull the starter rope.
Stihl 880 Common Issues
One issue that has arisen with the Stihl 880 is minor seizures. Such seizures tend to happen when the exhaust-side rings get stuck in the grooves.
Stihl 880 Pros & Cons
Pros:
Less expensive than the Stihl 881
Cuts through hardwood very easily
Great for felling large-diameter trees
It can take a 59" bar
Cons:
No stop-switch feature
Slightly heavier than the Stihl 881
Stihl 881 Key Features

HD2 Air Filter – This kind of airflow has a large surface area. It is also washable so it actually lasts a long time.
Stop Switch – The stop switch allows you to cut the engine in run position which helps prevent flooding.
Adjustable Oiler – As with any good heavy-duty chainsaw, the Stihl 881 has an adjustable oiler so you can keep the chain properly lubricated no matter how big a bar you're running.
Stihl 881 Common Issues
The only issue that seems to be common among operators is difficult starting which could be caused by a clogged carburetor.
Stihl 881 Pros & Cons
Pros:
The air filter lasts a long time
Great for mill work
Slightly lighter than the Stihl 880
Surprisingly fuel-efficient
Cons:
More expensive than the Stihl 880
Very loud
Who Should Buy Each?
If you are looking for better maneuverability and handling, we would suggest the Stihl 881. While both of these saws are surprisingly nimble in the field, the Stihl 881 is lighter at 21.8lbs.
We know that may not sound like a lot; but when you're running a 41+ inch bar you'll see what we mean.
The Stihl 880 will be the better option if you don't need the periphery features like the HD2 air filter and stop switch. It's more affordable and you still get all the power and cutting capability of the newer and more expensive Stihl 881.
Price Comparison
These days you can find the Stihl 880 on sale in the ballpark of $1600. The Stihl 881 typically sells for about $2400.
Weight & Handling Comparison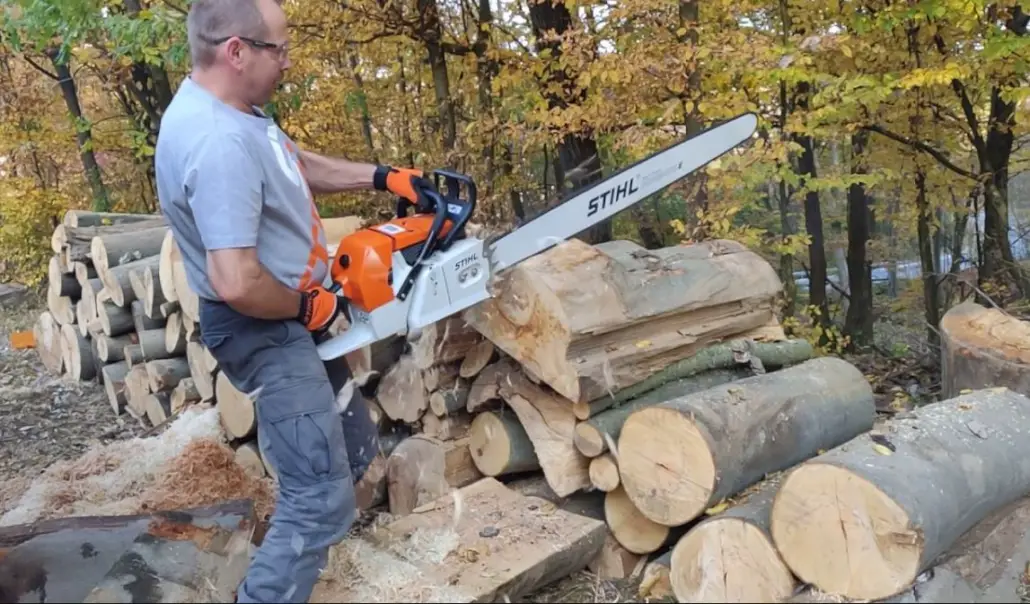 First of all, we were very impressed with how agile both these saws were. They both cut through large diameter logs like a hot knife through butter.
Again though, we have to give the advantage to the Stihl 881 since it is over a pound lighter than the Stihl 880. It vibrates a bit less and feels more manageable when you have a large bar on it.
Chain & Blade Comparison
The max recommended bar size for the Stihl 881 is 41" and it takes and ⅜" RS# chain. The Stihl 880 can take a 59" bar and comes with the same chain as the 881.
Power Comparison
There is almost no discernable difference in power between these two saws. They both put out 8.6 HP and have engine displacements of 121.6cc.
Efficiency Comparison
The HD2 filter and the adjustable carburetor make the Stihl 881 more fuel efficient overall.
Durability Comparison
While the Stihl 881 has more features than the Stihl 880, they are built quite similarly. They are both rugged enough for forestry, mill and commercial work.
Other Chainsaws to Consider
Husqvarna 545 Mark II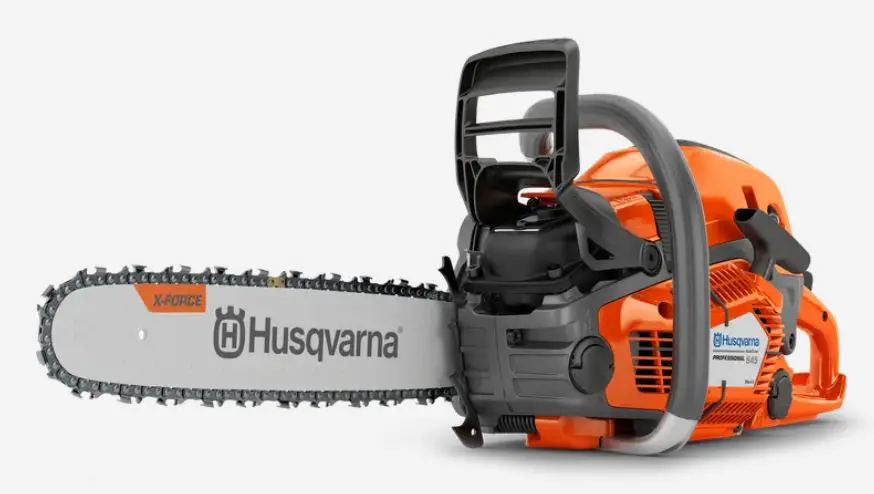 This Husqvarna model has a 50.1cc engine and a very fuel-efficient, X-Torq design. In addition to great fuel-efficiency, the 545 Mark II is also a low-emission saw.
Overall Score: 96/100
Check Out More Reviews Here:
Stihl MS 661 Magnum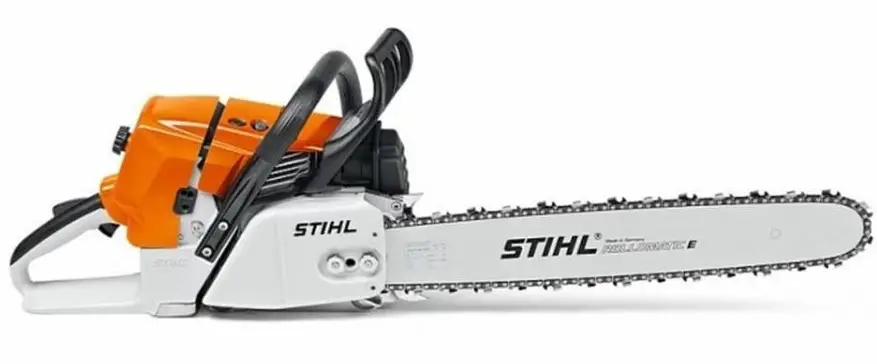 The Stihl lMS 661 Magnum puts out 7.2 horses and has a 91.1cc engine displacement. It delivers comparable cutting power to the Stihl 880 but in a lighter, more affordable package.
Overall Score: 94/100
Check Out More Reviews Here:
Husqvarna 460 Rancher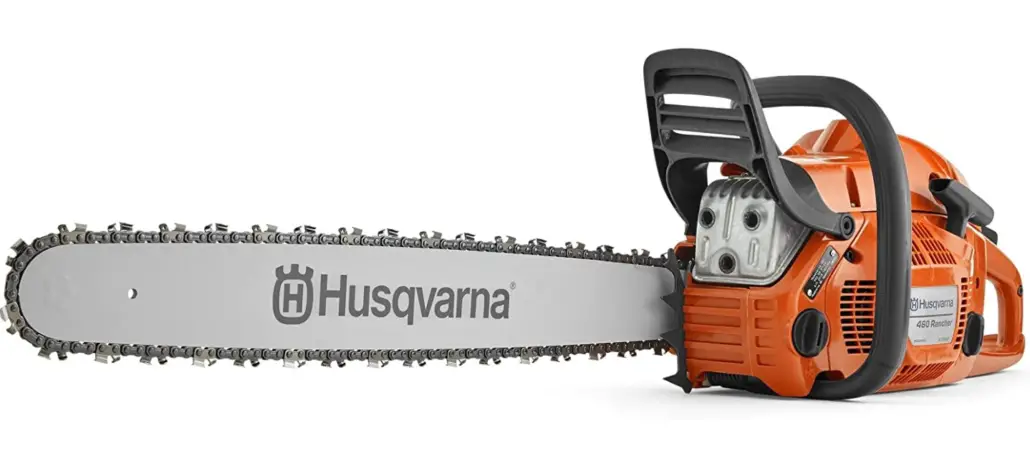 The 460 Rancher has a safety chain brake system and a 60.3cc engine displacement. It comes with a 24" bar but can handle a larger one.
Overall Score: 94/100
Check Out More Reviews Here:
Final Assessment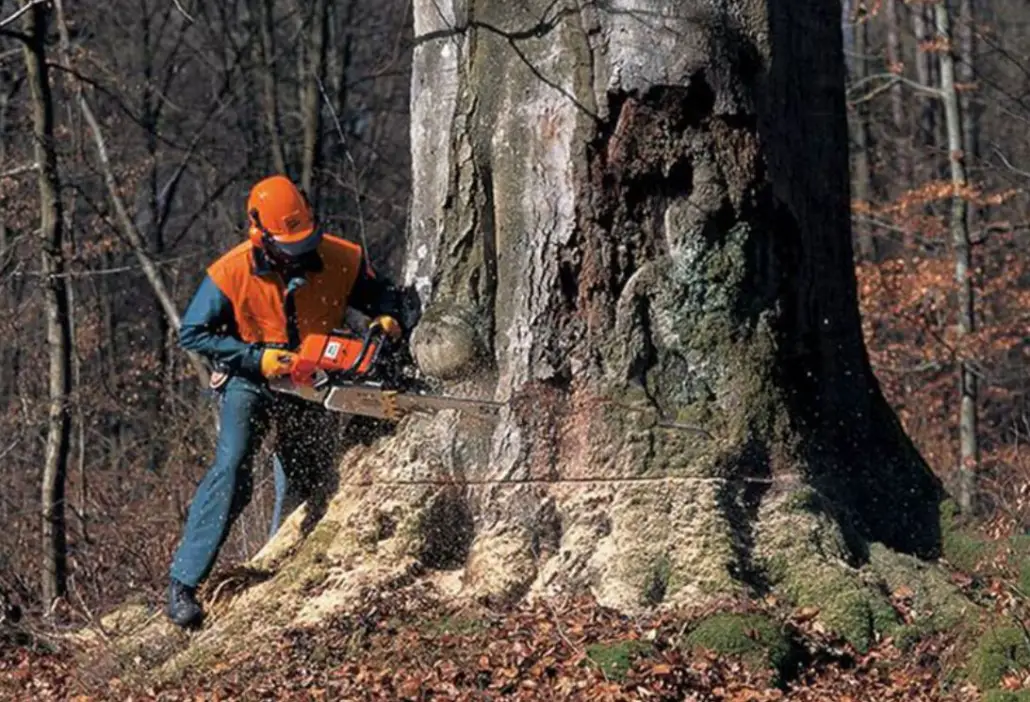 Our biggest gripe with  the Stihl 881 is that it is significantly more expensive than the 880 – and that the higher price is due to features that not everyone will need.
Other than that though, it is the superior chainsaw. The Stihl 880 is great if you're on a budget.
While both of these chainsaws are more than powerful enough for large tree bucking, if you have the extra cash to spend, go with the Stihl 881.