The Best Honda Snowblowers of 2022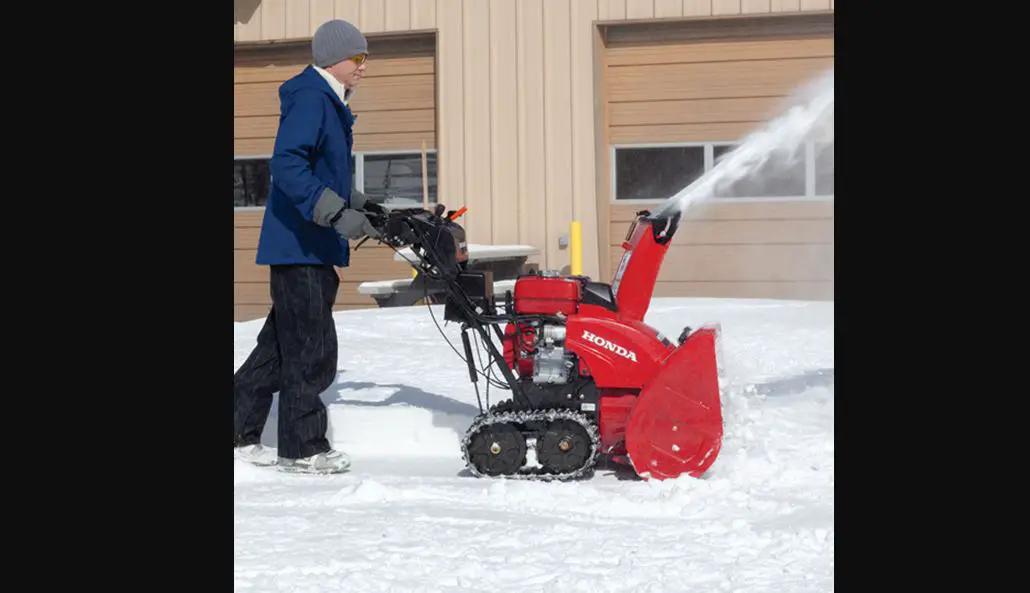 When most people think of Honda, they think of reliable economy cars. And while automobile manufacturing is a huge chunk of Honda's portfolio, they make much more than cars.
Some say that Honda makes the best snow blowers in the market. One of the best things about Honda as a brand is that they make snow blowers for every level of need.
They make blowers that are suitable for commercial use just as well as blowers for use on small driveways.
Another thing that makes Honda snow blowers so desirable is the long history of the company. Honda was founded in 1946 and ever since then, they have been making engines and power equipment of all kinds.
Honda began production of power equipment, including snow blowers, in 1953 so they have a lot of experience with these kinds of machines.
Honda snow blowers are known for the same thing as Honda vehicles: reliability.
The motors are well-built and economical. But you can't simply choose just any Honda snow blower.
You have to consider what you need a snow blower for, how often you are likely to use it and what kind of snow you normally deal with.
So in the following article we will be taking a look at several different Honda snow blowers for various types of use.
The Best Honda Snowblowers
#1 – Honda Snowblower Hs928 – Best 28 Inch Blower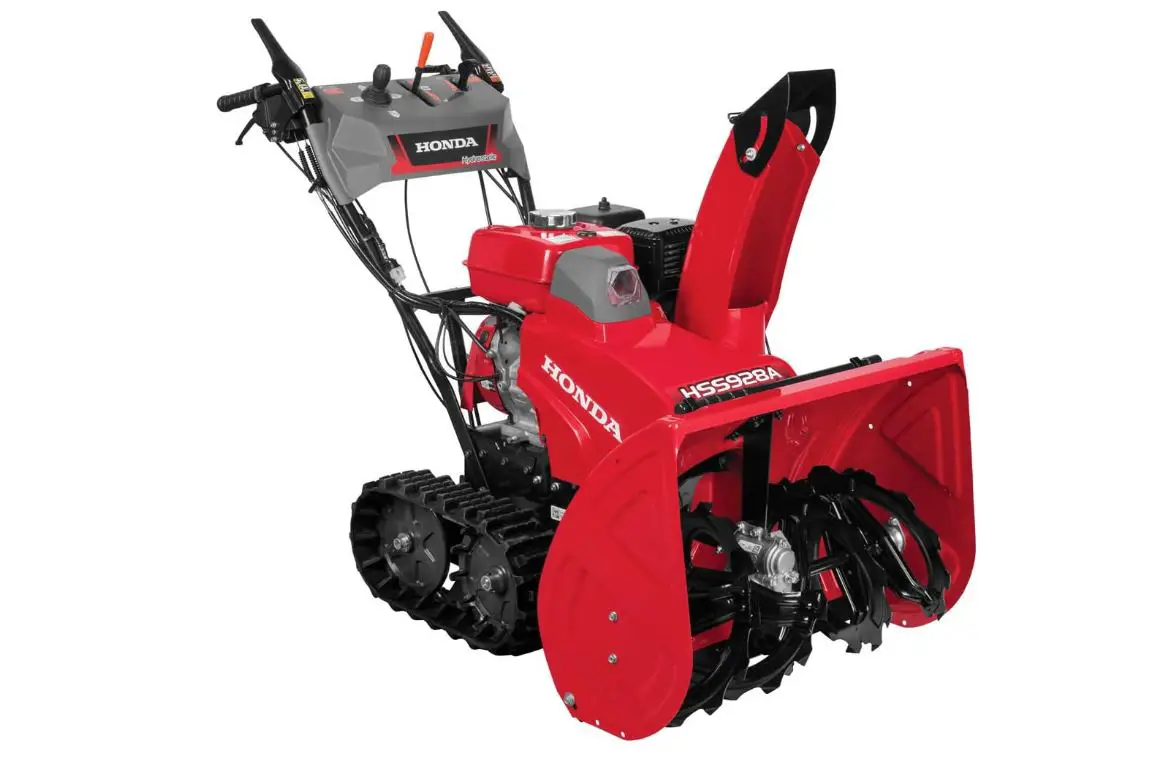 Selling Points:
Track drive blower
Adjustable drive
Serrated auger
The HS928 is a two-stage snow blower that can throw snow up to 52 feet! It has a commercial-strength motor but it would also be really good for anyone with a 2-3 car garage driveway.
The auger is serrated as well so it chews through hard snow and ice very well. The height of the auger can also be adjusted.
This blower has hydrostatic drive and can be set to various speeds in both the forward and reverse gears.
This is a track drive blower so instead of wheels, you have treads like on a tank. This makes the blower very easy to push through thick snow as the treads give it phenomenal traction.
For that reason, it would also be great for anyone who has to clear a foot or more of snow.
Pros:
Electric start
270cc engine
Power steering
Cons:
A bit hard to move when the engine is off
Overall Score: 98/100
Check Out More Reviews Here:
#2 – Honda Auger Assist Pro – Best Single Stage Blower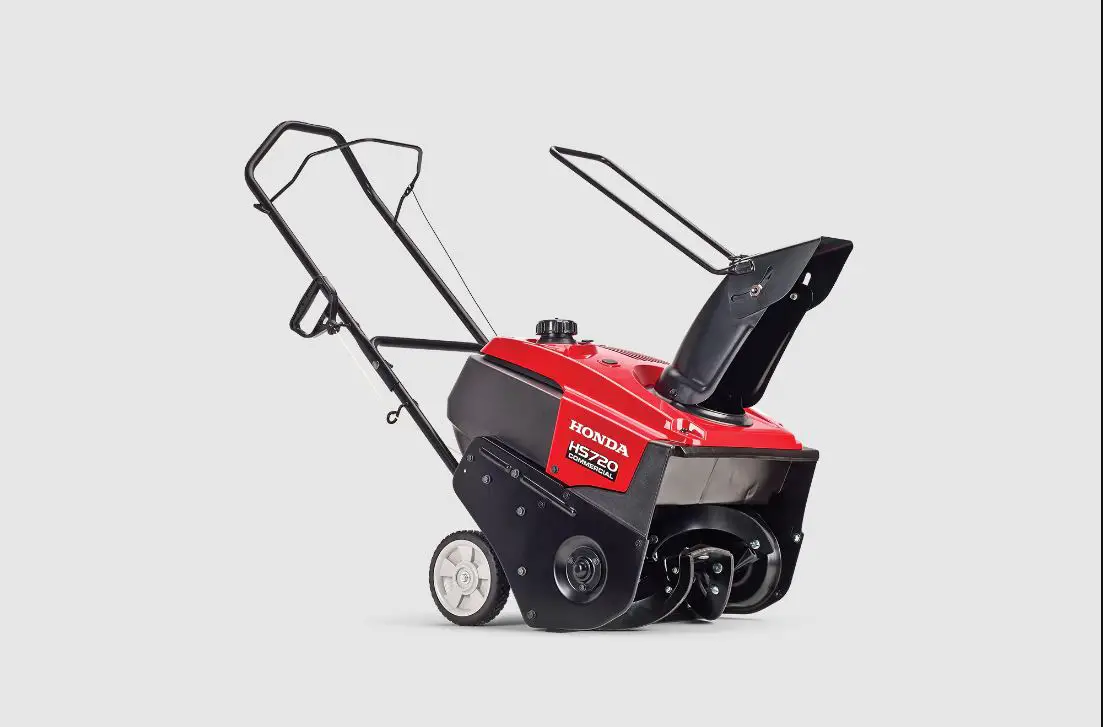 Selling Points:
20" clearing width
Auger-assisted forward drive
Folding handle
The Hinda Auger Assist Pro would be great for lighter use. It is smaller and a bit less powerful than the first blower on our list; but that also means it's lighter and a bit easier to maneuver.
So if you want a blower that is less taxing on the body, this would be a great one for you. As the name implies, the auger helps propel the blower along when the engine is engaged.
The chute can also be adjusted 220 degrees.
Pros:
Great for lighter snowfall
Durable steel chute
Turns tight
Cons:
Overall Score: 96/100
Check Out More Reviews Here:
#3 – Honda HSS622 Track Drive ES – Best With Track Drive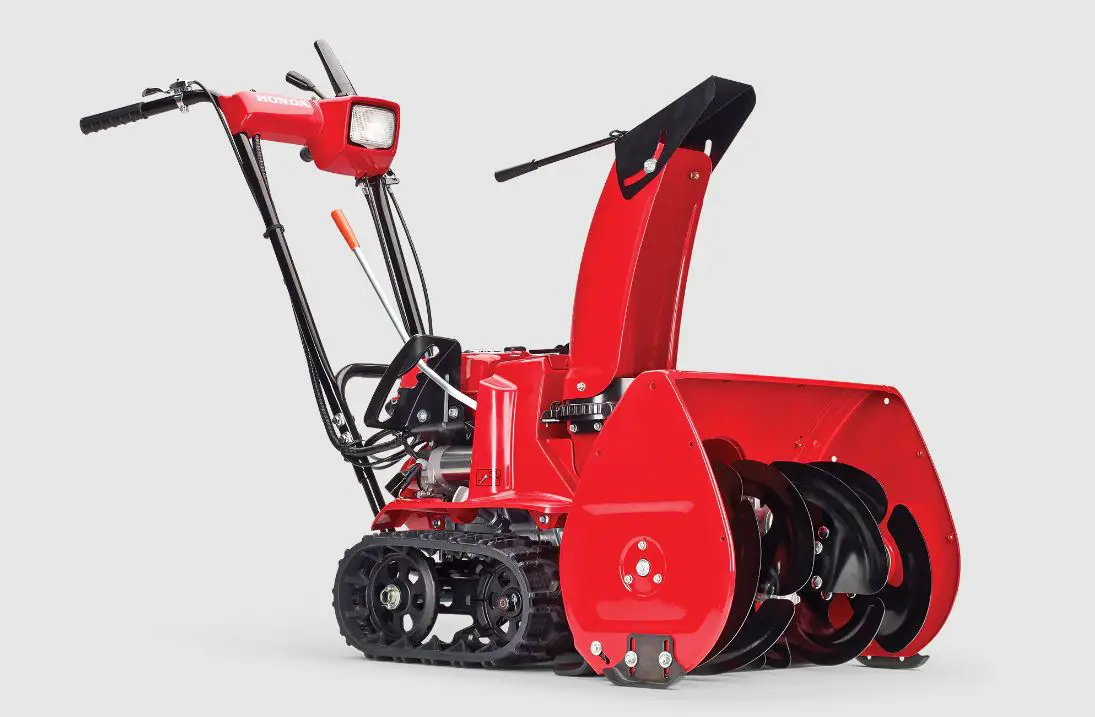 Selling Points:
22" clearing width
Gear mesh transmission
Dual-stage
The Honda HSS622 Track Drive ES has two forward speeds and one reverse speed; but the track drive system makes it very smooth and easy to operate.
This would be a great choice for anyone who needs maximum traction in the snow.
It has a durable steel auger and the chute can be adjusted 195 degrees. The maximum throw distance is 46 feet.
Pros:
Easy to maneuver
Commercial-strength engine
Onboard work light
Cons:
Less than 3 hours of runtime on a full tank
Overall Score: 94/100
Check Out More Reviews Here:
#4 – Honda HS520A 20″ Single-Stage Gas Snow Blower – Best Budget Blower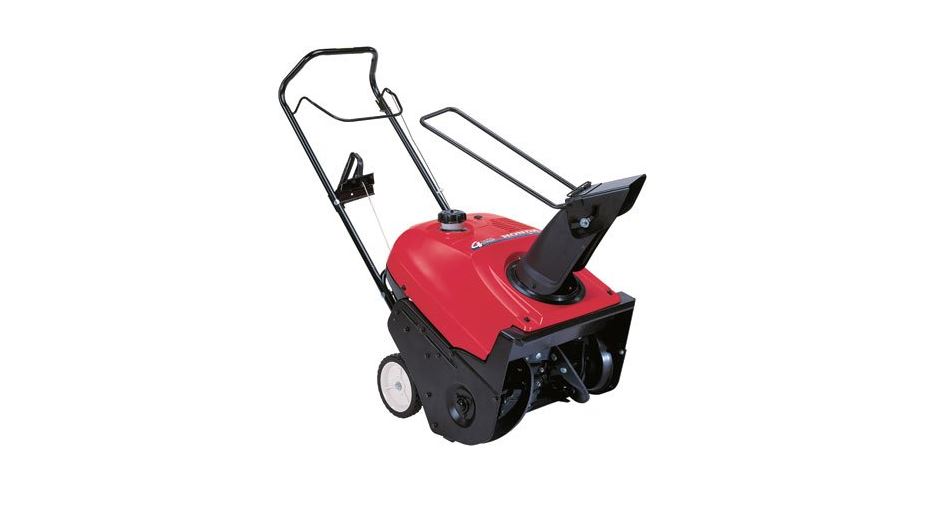 Selling Points:
Semi self-propelled
160cc engine
Internal timing belt
What we really liked about this blower was the fact that it runs pretty quietly. This is thanks, in part, to the internal timing belt which helps dampen engine noise.
As a single-stage 160cc blower, the Honda HS520A would be best for small driveways and light to medium snowfall.
On a full tank of gas, it can run for about an hour and a half. You can easily get through 6" of snow on a single pass with this blower.
It's also very light so you won't have to break your back pushing it along.
Speaking of pushing, this is a semi self-propelled blower so you will have to push a bit but auger does most of the work. The chute adjuster handle is nice and long which makes it easier to change the angle of the chute.
However, the handle length also makes it difficult to adjust in tight spots like when you're up against a wall.
Pros:
Easy to operate
Starts easily
Very durable
Cons:
Overall Score: 95/100
Check Out More Reviews Here:
#5 – Honda HSS1332ATD – Best 32" Track Drive Blower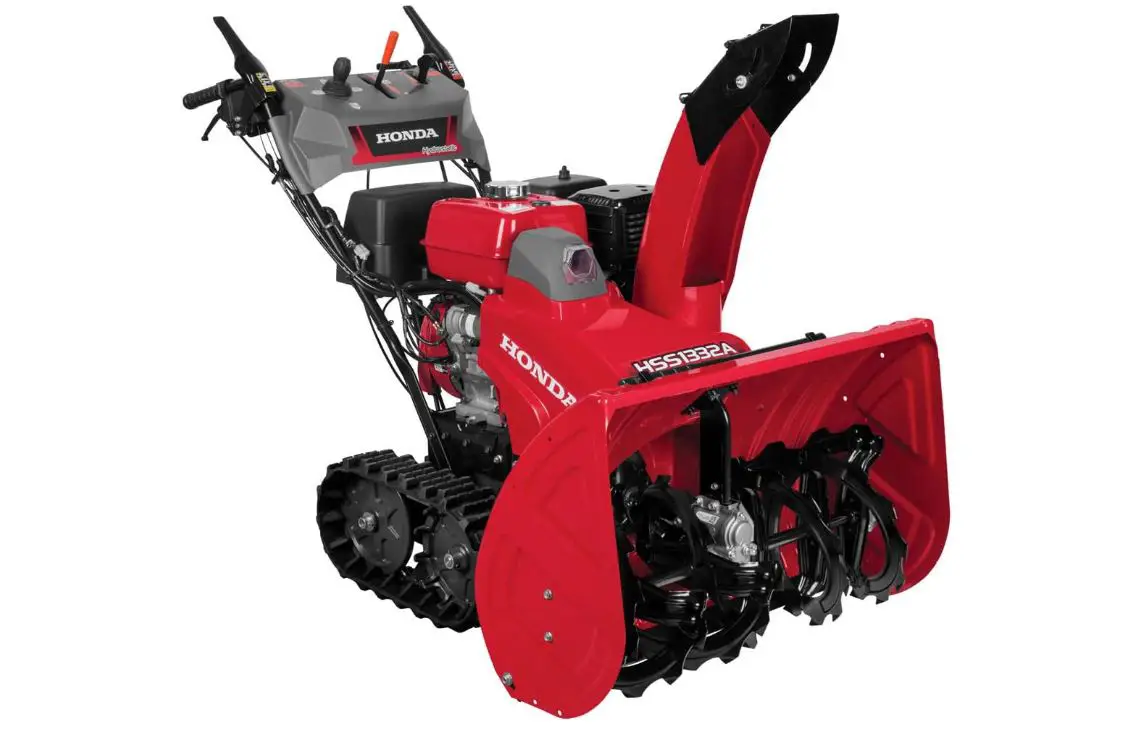 Selling Points:
2-stage blower
389cc engine
Electric start
The Honda HSS1332ATD can move a lot of snow and would be great for heavy-duty use.
It is rated to move 2,750 pounds of snow per minute with its powerful 389cc engine. And as a track drive blower, it moves through thick snowfall very stably.
It has a 1.5 gallon fuel tank so it can run for just over 3 hours at a time on a full tank.
The auger is also serrated so it chews through ice and heavy snow very well. It has a 22" blower intake so it can certainly handle thick snowfall.
Pros:
Very durable
Serrated auger
Good warranty
Cons:
Overall Score: 95/100
Check Out More Reviews Here:
#6 – Honda HSS724AW – Best 24 Inch Blower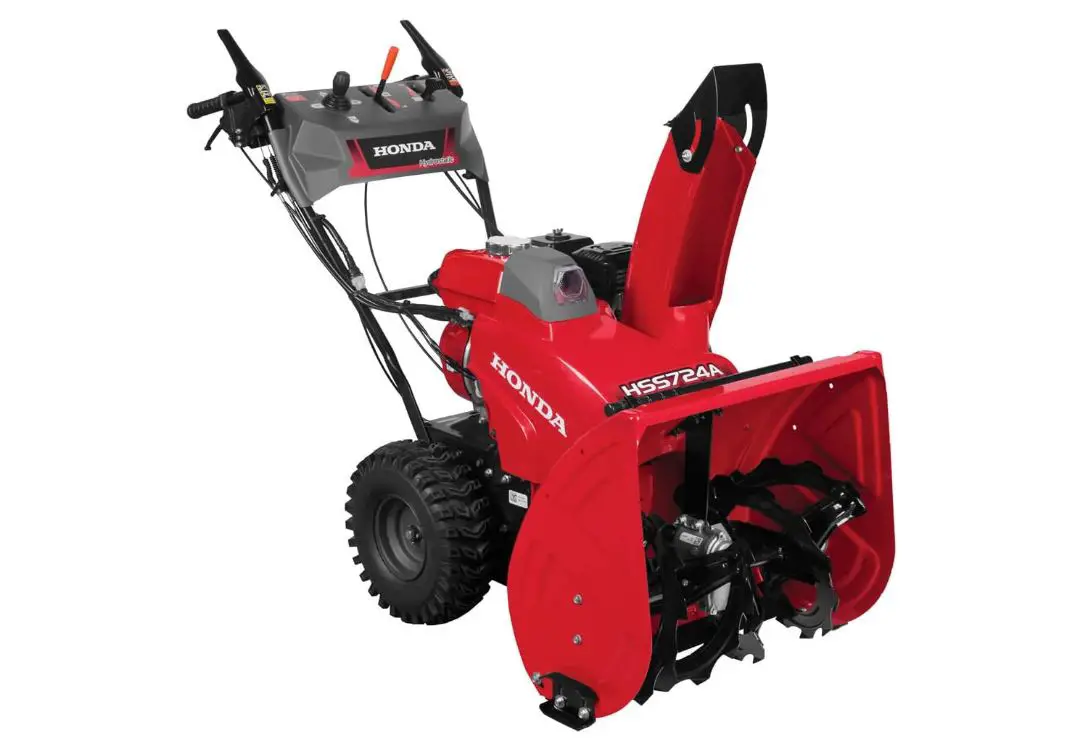 Selling Points:
Electric start
49 foot throwing distance
7" clearing height
The Honda HSS724AW comes equipped with an electric start and a recoil start as a backup.
It is rated to clear up to 1500 pounds of snow per minute. This blower was very easy to operate.
The control levers are intuitive and the machine responds to them very well – even when the engine is off.
For that reason we think the Honda HSS724AW would be a great choice for anyone looking for a blower that's easy to operate.
Pros:
Easy to operate
Joystick chute control
Auger protection system
Cons:
Only the all-wheel drive model has electric start
Overall Score: 93/100
Check Out More Reviews Here:
#7 – Honda HSS1332AT – Best for Large Driveways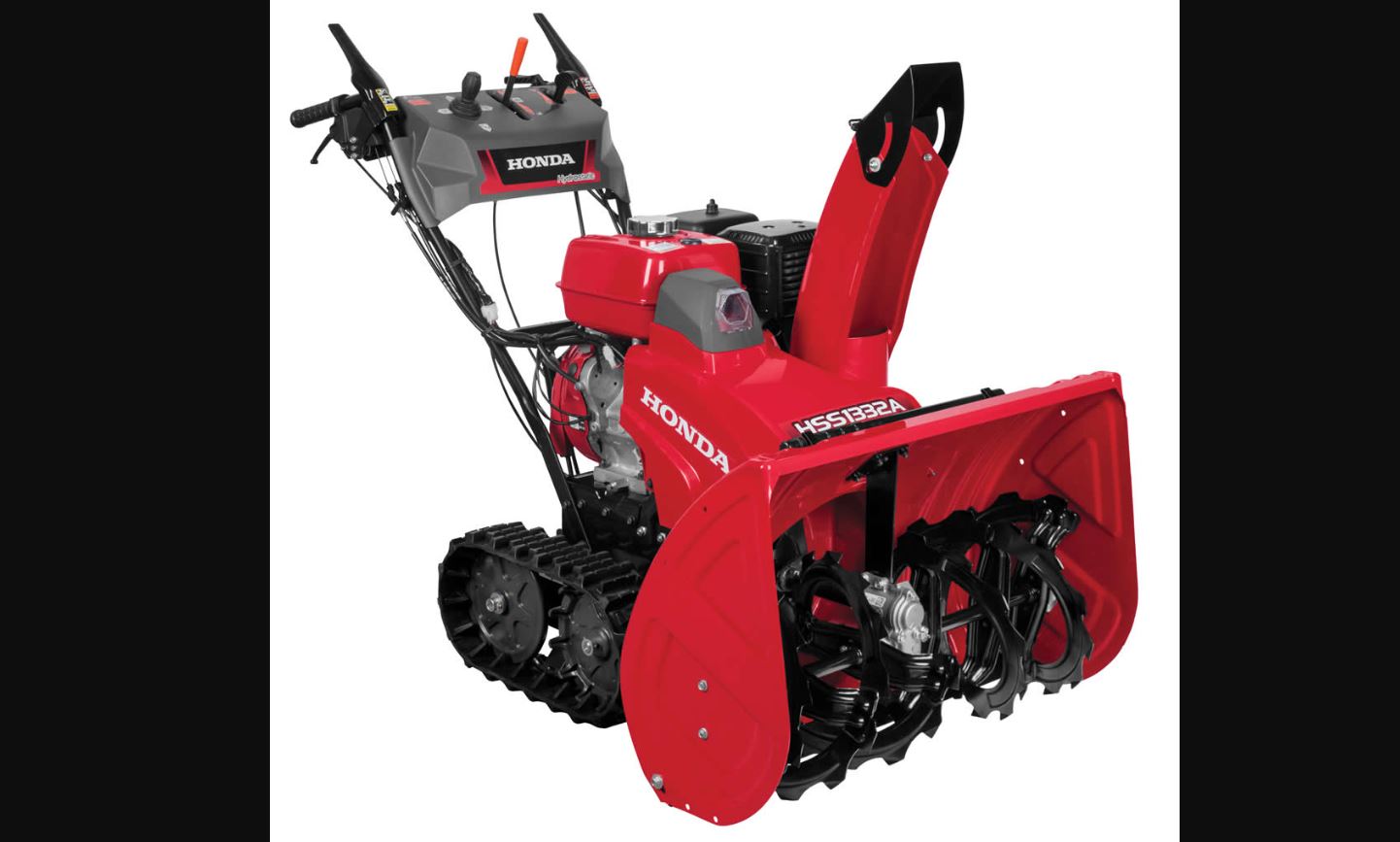 Selling Points:
56 foot throw distance
Track drive
Adjustable auger height
If you have a lot of snow to clear, the Honda HSS1332AT would be a great choice for you. It has a 32" clearing width and a 21.7" clearing height.
Plus, the auger height can be adjusted so it adapts very well to different conditions.
The auger is serrated so even hard-packed snow can be chewed up and cleared with this blower. The Honda HSS1332AT also has an LED headlight to make it safer to clear in low-visibility conditions.
This is a track drive blower so even if your driveway is inclined, you still get really good traction. The mostly steel design of this blower does make it a bit heavy.
However, there are multiple forward and reverse speeds so when it's operating, it's not very hard to push.
When the engine is off however, some people may have trouble getting this blower back in the garage or wherever they choose to store it. Overall though, this is a great heavy-duty snow blower for big jobs.
Pros:
Self-propelled
Multiple drive speeds
Good for commercial use too
Cons:
Overall Score: 96/100
Check Out More Reviews Here:
#8 – Honda HSM1336i – Best Commercial Blower for Heavy Snow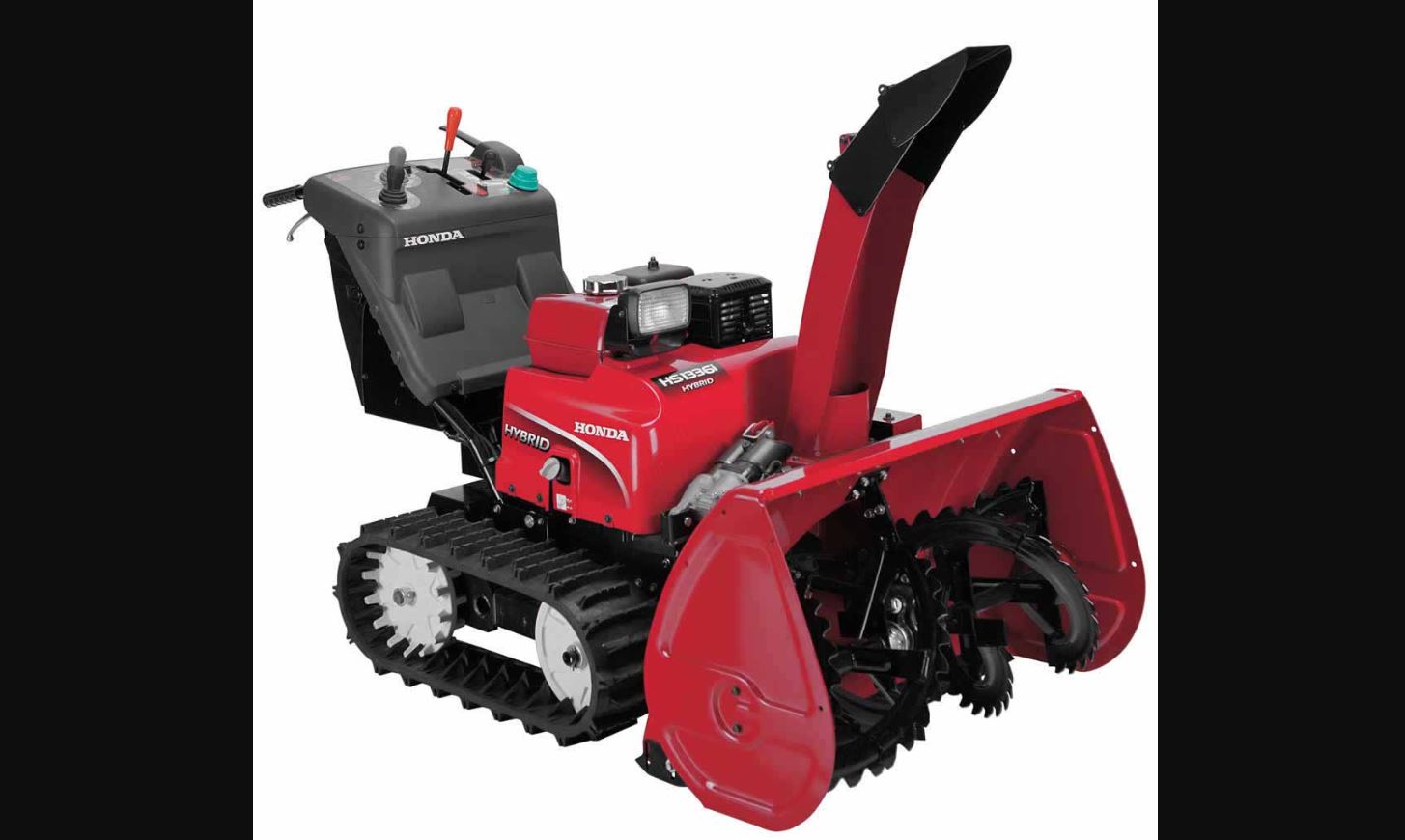 Selling Points:
Multiple drive modes
Hybrid engine
Electric auger clutch
There are 2 electric motors that power the drive system and a gas engine that propel the auger and impeller. This combination makes for very smooth operation even for large jobs.
The Honda HSM1336i also features multiple drive modes: automatic, semi-automatic and manual operation.
We also liked that the impeller was placed behind the auger so it doesn't get clogged so easily.
The clearing power of this blower would make it a great choice for commercial clearing. It can throw snow up to 62 feet too.
The track drive features a rubber tread so it remains pliable even when the temperature is very low. They also provide really good grip even on slippery snow.
There is even an onboard diagnostics screen which monitors vital motor functions, fuel levels and more. Our only gripe with this blower is the hefty price: it can go for over $9,000.
Pros:
Track drive
Headlight
Starts up very easily
Cons:
Overall Score: 96/100
Check Out More Reviews Here:
Honda Snow Blower FAQ's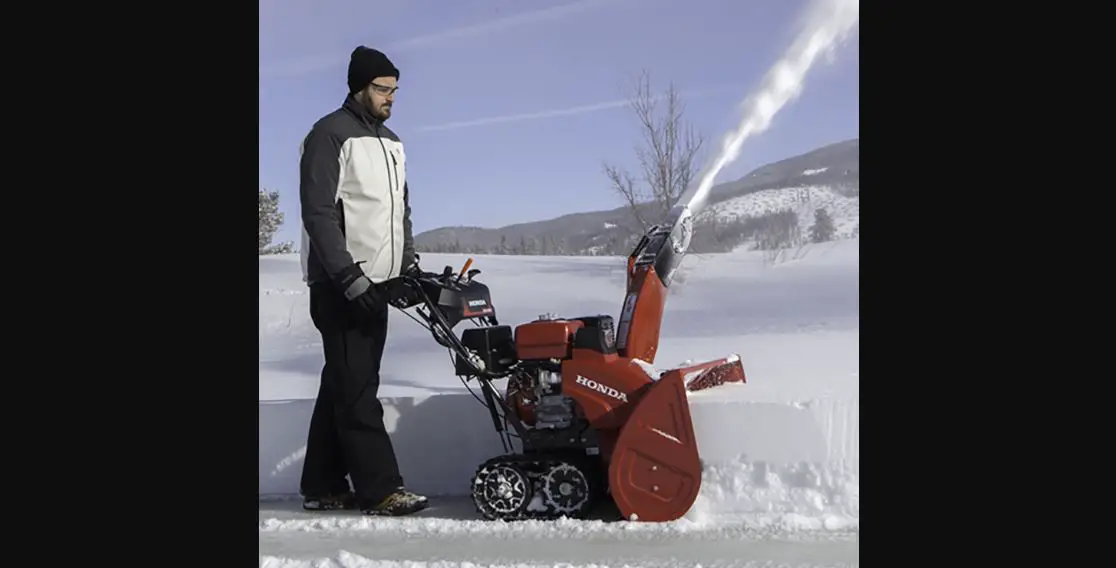 Are Honda snow blowers reliable?
Honda snow blowers are known for being very reliable. Despite a few production quirks that Honda is always quick to correct, their snow blowers last a very long time and start up very easily.
Honda usually offers pretty good warranties on their snow blowers as well.
Should you run your snowblower on full throttle?
In most cases, you should run your snow blower at full-throttle. The reason being is that the full-throttle position is typically the most fuel-efficient.
You are also likely to get the best performance from your blower when it's in the full-throttle position.
Also, many snow blower models require that you start the engine in the full-throttle position.
How far does a Honda snowblower throw snow?
That will depend on the model. Some Honda snow blowers can throw snow up to 56 feet on the max setting. Smaller engine models can still throw snow about 43 feet.
Are Honda snow blowers worth it?
In our humble opinion, Honda snow blowers are definitely worth it. They tend to be the most fuel efficient, they don't run as loud as other snow blowers and they are very well-built.
Plus, they tend to last a long time and are easy to fix.
Are tracked or wheeled snow blowers better?
In general, if you are dealing with several inches of snow, tracked blowers will be better. Tracked blowers offer more traction and tend to be easier to maneuver when you are clearing heavy snowfall.
Honda Snow Blowers Vs Toro Snow Blowers
Toro actually makes a lot of models that resemble Honda snow blowers very closely. The great thing about Toro is that they make a very wide array of blowers.
They also make a variety of snow shovels.
One of their best models is the Toro 21" Power Clear which has a 21" clearing width, adjustable chute and pneumatic wheels.
The only complaint we have about some Toro snow blowers though is that some of them don't have steel chutes.
Honda Snow Blowers Vs Ariens Snow Blowers
Ariens is a younger company than Honda. They have been making snow blowers since 1960 but they are still known to produce some of the most powerful snow blowers on the market.
In fact, many of their blowers are used for commercial purposes.
One of their most popular machines is the Ariens Snow-Thro professional which features a powerful 420cc engine.
It can throw snow up to 60 feet so it would be perfect for commercial use. Plus, many of their models tend to be cheaper than comparable Honda Snow blowers.
Honda Snow Blowers Vs Husqvarna Snow Blowers
One of the things that we really like about Husqvarna snow blowers is that they tend to have very tall auger housing. The taller housing means less blow back and cleaner clearing.
Husqvarna makes a wide variety of snow blowers for both commercial and residential use.
They also have wheeled and tracked models. The Husqvarna ST 430T is one of our favorite models. It features a 30 inch clearing width, electric start and a cast iron impeller with three blades.
This is a great option for large driveways. It even has heated handle grips.
Compared to Honda snow blowers though, Husqvarna blowers tend to be less reliable and require more frequent repairs.