Behr vs. Valspar vs. Sherwin Williams – What Is The Best Paint Brand?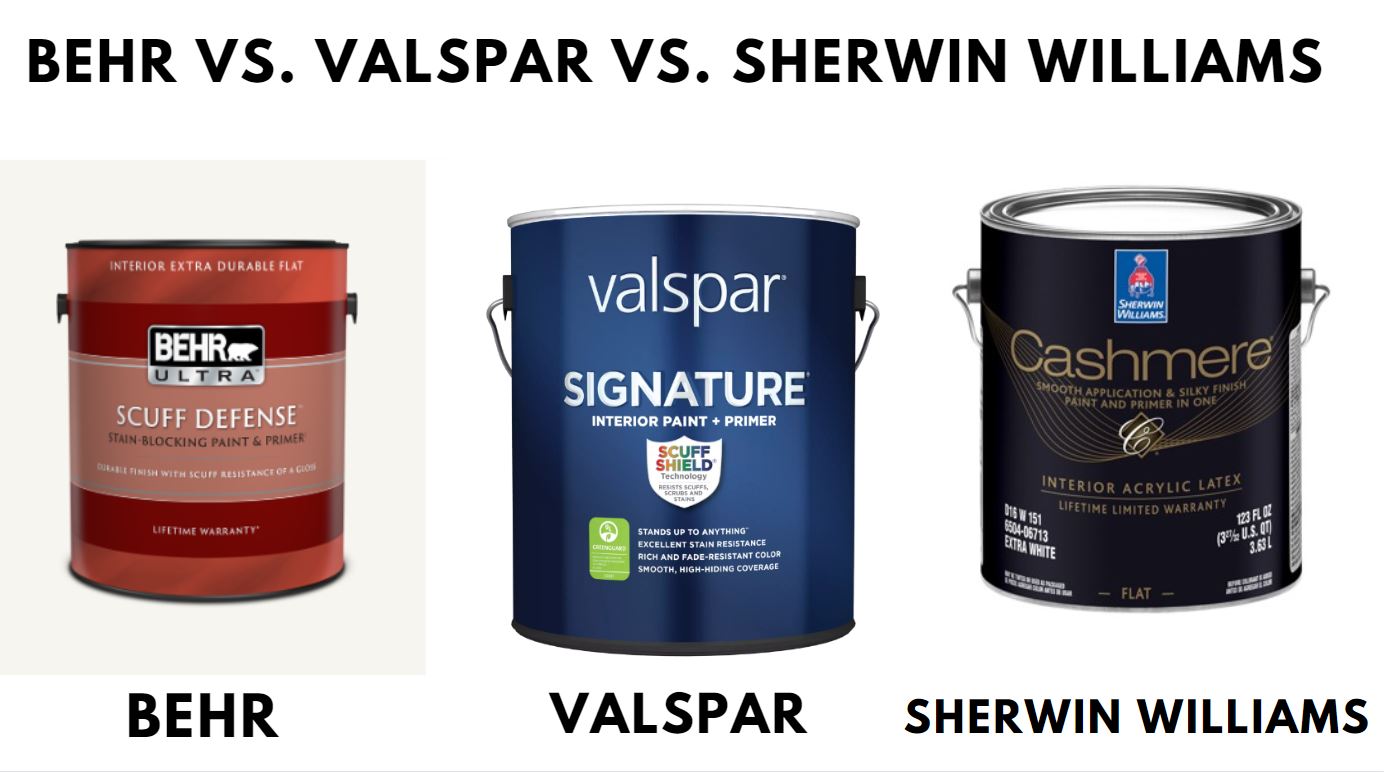 Introduction
No matter how magnificent, a building is never complete without the right paint.
Paint brings life, vibrancy, and vigor to a residential or industrial building. Paint makes a building look good, but not just any paint can make it look perfect.
That's why you need to select the right kind of paint.
Behr, Valspar, and Sherwin-Williams are arguably the three most popular and best paint brands ever. But among the three, which one stands out best?
In this article, you'll find out not just which one is best but also which one is best suited to your needs, be it exterior or interior painting.
Why You Should Choose The Right Type Of Paint
There was a time I painted my patio with some over-the-counter paint.
The color looked good to me before I painted, but I noticed the consistency was off after using it. Even while I was painting, the texture was uneven.
To cut a long story short, my painting experience was painful, and my patio looked horrendous.
If you don't want to end up like me and my poor patio, it's better to do the due diligence when choosing your paint and get everything right, from the consistency to the texture.
Overview of Behr vs. Valspar vs. Sherwin Williams
Behr Paint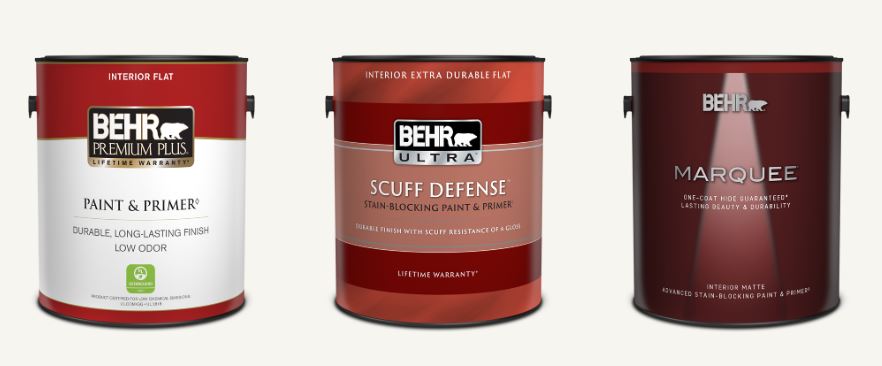 Behr Paint has an extensive line of products, including interior and exterior paint, primers, surface preparers, and even stains. Behr paint has a wide range of colors and excellent coverage. 
One of its peculiarities is the thick consistency best handled with a sprayer. As a result, Behr is a very famous choice among professional painters and DIYers like myself.
While not every Behr product has excellent durability, most of them will stay on your walls for a long time.
Valspar Paint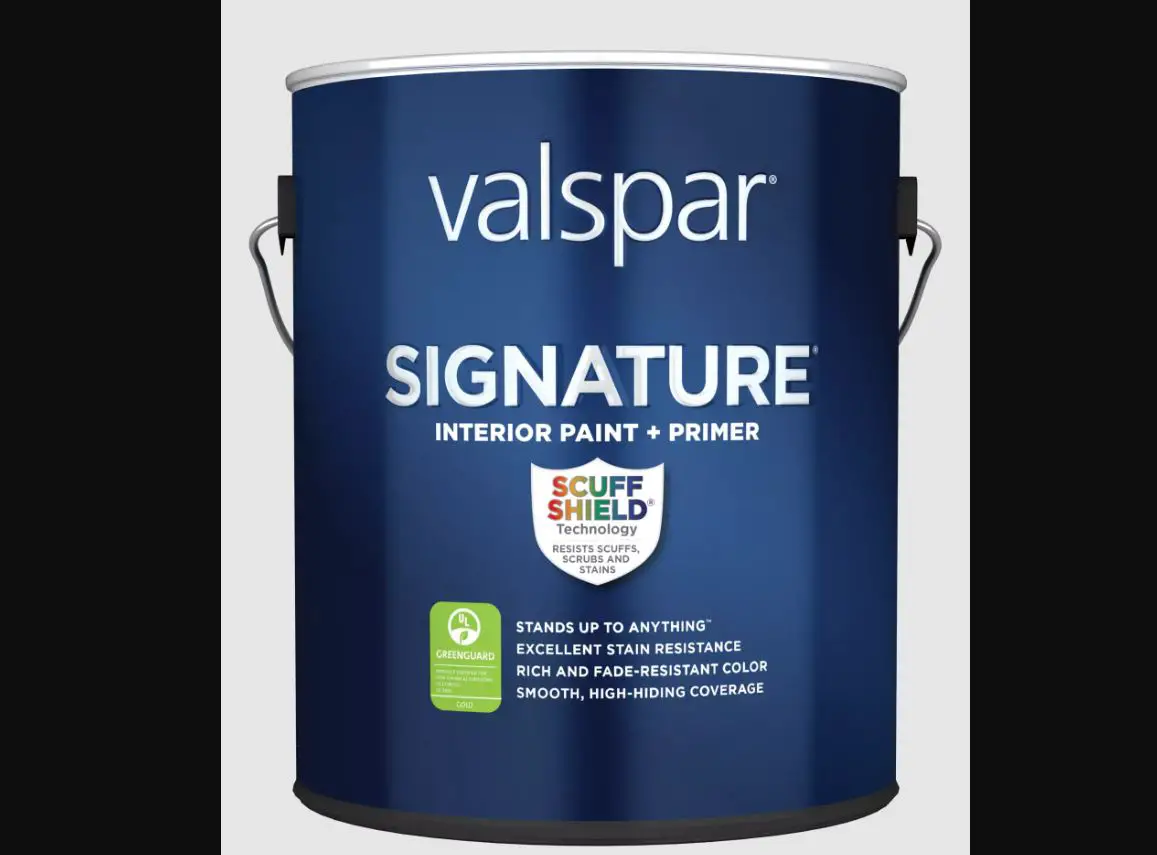 Valspar is another prominent member of the "Trinity" of paint products. Valspar is arguably the most durable of the three and is easy to apply, clean, and maintain.
Valspar's weak point is that the paint is thinner, making more coats necessary, and its fast-drying sometimes could cause a streaking problem. But on the bright side, many Valspar paints I have used usually come with built-in primers to make painting easier.
Sherwin-Williams Paint
The last, but in no way the least of the "big three" paints, Sherwin-Williams paint is the most popular paint brand for home interiors. Its best features are its extensive coverage and ease of use which I can testify to.
Sherwin-Williams paint flows quickly, so it's very efficient for brushing and rolling.
The paint is very durable and dries perfectly. However, compared to Behr and Valspar, Sherwin-Williams paint buckets are pricey, which seems to be their only drawback.
Quick Facts Comparison Table
| | | | |
| --- | --- | --- | --- |
| | Behr | Valspar | Sherwin-Williams  |
| Product Line Variety | Very Extensive | Extensive | Extensive |
| Durability. | Moderate, High. | High | Moderate, High. |
| Quality. | Moderate. | High | High |
| Consistency & Texture. | Thick. | Thin. | Thick. |
| Coverage. | 250-400 sq. ft/1 gallon | 200-400 sq. ft./1 gallon | 250-400 sq. ft/1 gallon |
| Ease Of Use. | Slightly Challenging. | Easy To Use. | Easy To Use. |
| VOC Levels. | Low to moderate. | Low to moderate. | Low to moderate. |
| Drying Time. | Moderately fast. | Extremely fast. | Fast. |
| Cleaning. | Harder to clean | Easy to clean. | Easy to clean. |
| Price. | Moderately priced. | Slightly pricey. | Pricey. |
The Differential Perks of the Valspar and Sherwin-Williams Products
For good reason, these two paint brands are among the best-known brands.
But for now, let's take a closer look at the perks that set them apart.
Valspar is ultimately more durable than Sherwin-Williams. The difference is slight, but most Sherwin-Williams products will fade before the average Valspar paint.
Another significant difference comes with the pricing. Valspar products, on average, are cheaper than the more high-end Sherwin-Williams paint.
When it comes to maintenance and cleaning, Valspar fares better too.
On the other hand, Sherwin-Williams paints have a much thicker texture, which means more coverage and less coating than Valspar. Sherwin-Williams' increased drying time also makes it less susceptible to streaking.
The Differential Perks of the Behr and Sherwin-Williams Products
Behr and Sherwin-Williams offer an extensive line of products and coverage, but how are they different?
Behr paints are challenging to handle with brushes or rollers. If you're not using a sprayer, I wouldn't advise buying Behr. Sherwin-Williams are easy to use with brushes, rollers, and sprayers.
Also, compared to Sherwin-Williams, Behr paints are a lot cheaper. So if you're painting on a tight budget, you don't need to go for Sherwin-Williams; Behr will treat you just fine.
Behr doesn't do badly with coverage, but ultimately, Sherwin-Williams is better in this regard. Also, Sherwin-Williams is more durable than Behr.
The Differential Perks of the Behr and Valspar Products
Both Behr and Valspar paints are well-known and widely used paint brands. So what exactly makes them different?
Since Behr offers a thicker consistency, it has better and incredibly smooth coverage. Valspar is thinner, so it takes more coats than Behr, but it's easier to handle with a brush or roller.
Valspar is more durable and easy to clean. On the other hand, Behr is not the most durable paint and doesn't respond well to scrubbing.
Valspar Paint
Valspar is undoubtedly one of the best paint brands out there. The Sherwin-Williams Company has acquired it, but it still stands as an individual brand.
Valspar is best known for its unbeatable durability, quality, and built-in primer.
Best Product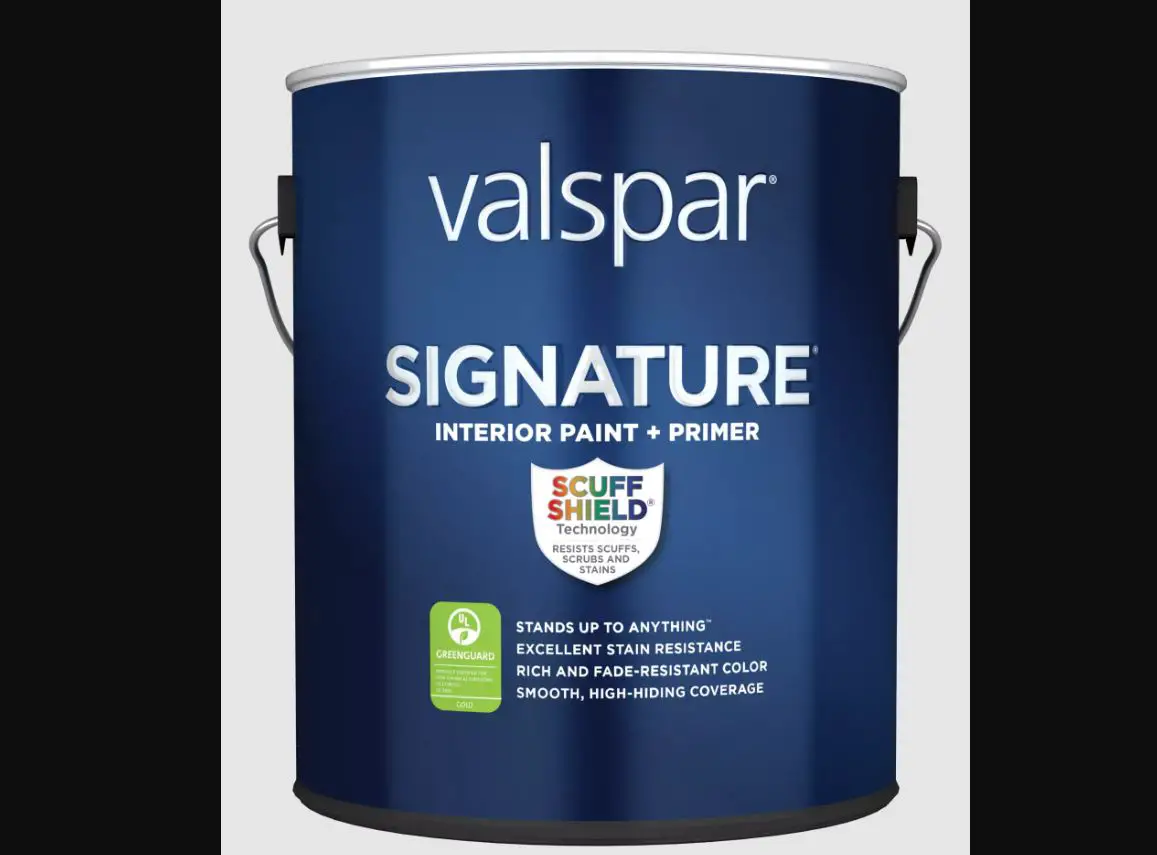 While Valspar has many great products, the title of the best Valspar paint has been debated between Valspar Signature and Valspar Ultra Paints.
However, according to several paint experts at Lowe's stores, Valspar Signature is the ultimate Valspar.
According to them, Valspar Signature is better because it has more titanium oxide contents, which makes it more opaque.
Its opaqueness is an excellent feature since it helps to hide the colors you're painting over. Experts also agree that Signature is thicker, holds its pigment better, and doesn't fade quickly.
Product Highlights
Extreme Durability.

Thin Consistency For Easy Use.

Extremely Fast Drying Time
Perks and Drawbacks
Pros
It lasts longer than most paint brands.

It's easy to use and clean.

It dries very fast.
Cons
It doesn't have great coverage.

Fast drying causes streaking.
Valspar Score
Valspar's durability makes it one of the best paints, but its lack of coverage reduces its efficiency. Nevertheless, it scores a good 70%.
Check Out More Reviews Here:
Behr Paints
The BEHR company was founded in 1947 and has remained a standard in painting.
It makes excellent interior and exterior house paints, decorative finishes, primers, and stains, all of which are sold exclusively at The Home Depot.
In my experience with Behr, the thick paint consistency is good for coverage but makes it difficult to use with brushes and rollers. On the other hand, Behr paints are comparatively cheap.
Best Product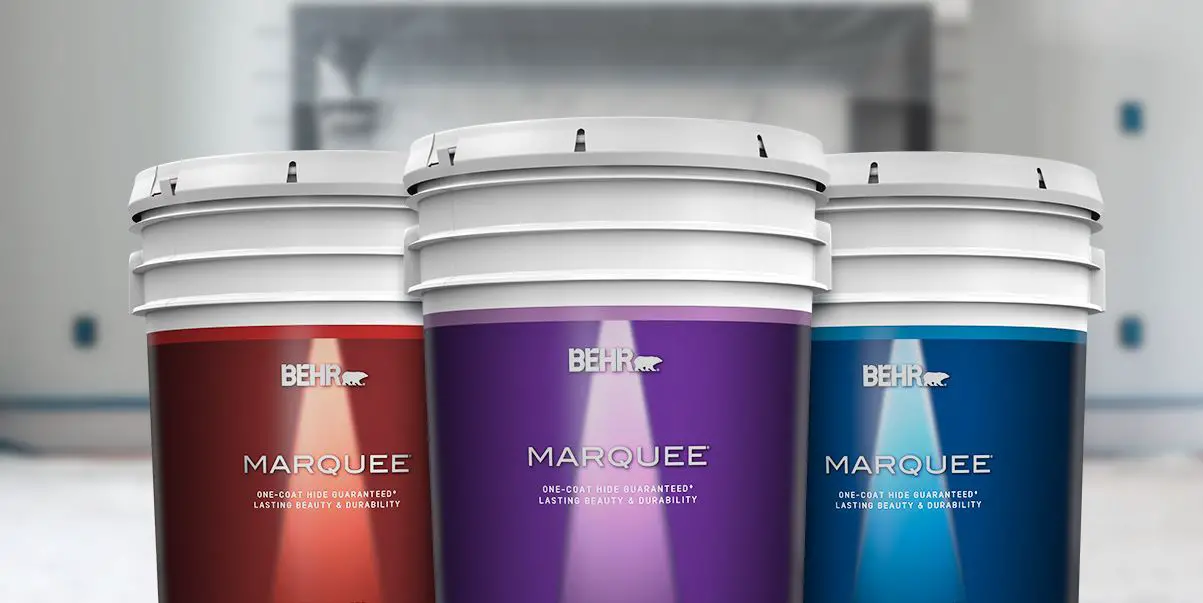 Opinions of paint experts at the Mansfield Home Depot suggest that the best Behr product is the Marquee.
They agreed that not even Behr Ultra could rival the Marquee's quality, coverage, and durability. Firstly because it's a one-coat paint, offering the best overall coverage and durability.
Secondly, because of its prime pigments, which is preferred for better coloration.
Product Highlights
Very affordable.

Great coverage.

Thick consistency.
Perks and Drawbacks
Pros
It is very cheap.

It requires less coating.
Cons
It's difficult to handle, especially with brushes and rollers.

It's difficult to maintain and clean.
Behr Score
Its affordable nature gives it an edge, but the difficulty it poses in handling cannot be overlooked. It scores an okay 65%.
Check Out More Reviews Here:
Sherwin-Williams Paints
This paint company dates back to 1866 and still stands today as arguably the best paint brand.
Their products are known for their unbeatable quality, durability, and consistency. It is usually agreed that Sherwin-Williams makes the best interior paints.
Undoubtedly, Sherwin-Williams paints can be a little pricey.
Best Product
According to Local Raleigh painting experts and renowned interior painters, Sherwin-Williams' current best product is Cashmere.
It is undoubtedly the king of interior house painting. The luster it gives is simply beautiful; it's very durable with a thick consistency.
Product Highlights
Unbeatable Quality.

High Durability.

Perfect Consistency.
Perks and Drawbacks
Pros
It lasts longer.

Usually requires only one coating.
Cons
It's comparatively costly.
Sherwin-Williams Score
Sherwin-Williams gets almost everything right regarding paints; the only drawback is its high price. Nevertheless, it scores a brilliant 85%.
Check Out More Reviews Here:
Behr vs. Valspar vs. Sherwin Williams: Interior Paint
Sherwin Williams takes the win for the best interior paint. It sticks so smoothly without streaking.
The texture is fantastic, both on the hands and on the eyes. Its application is easy, and it offers excellent coverage.
The Behr Marquee is also a great choice that offers 100% coverage and is very stain-resistant. In addition, Valspar paints do well with one-coat coverage. In all, Cashmere is the choice pick.
Behr vs. Valspar vs. Sherwin Williams: Exterior Paint
When it comes to exterior paints, you'd want to consider VOC levels, durability, color duration, dry time, and weather resistance.
But, of course, all three paints have varying levels of each of these, so which paint is the best?
The Sherwin Williams Exterior Latex is our best pick for exterior paints. It contains acrylic copolymers that give it unbelievable durability.
Its VOC content is significantly lower than the rest, which makes it healthier.
Behr paints, especially Behr Premium Plus Paint and Primer, are also great exterior paints with a 100% acrylic formulation.
Valspar's advantage in the Valspar Duramax Satin Base 4 is that it dries in 1.5 hours; it's also very temperature resistant.
Behr vs. Valspar vs. Sherwin Williams: Deck Paint
Our top pick for deck painting is the Behr Premium Advanced Deckover.
It provides protection against splinters, extreme weather resistance, and a low price among the many features. It's also easily maintainable and can be cleaned with soap and water.
The Sherwin Williams SuperDeck Exterior Deck and Dock Coating is another excellent deck paint. It has great weather resistance and quickly covers up old paint.
The Valspar Light Gray Satin Interior/Exterior Anti-Skid Porch and Floor Paint also fare well as a good deck paint. It has a superb anti-slip finish and can be used on various materials.
Sherwin Williams Infinity vs. Valspar Signature – Comparison
The Infinity Interior Paint is Sherwin Williams' "gold standard." According to Krystal Mindeck, Senior Product Manager, It's incredibly durable, ultra-smooth, scratch-resistant, stain-resistant, and easily washable.
It is indeed the gold standard.
Valspar Signature is a 100% acrylic paint with excellent resistance to weather, stains, and scratches. In addition, the colors are very rich, vibrant, and fade-resistant.
These two have the same basic features, but I would go for Infinity with the state-of-the-art production process of Sherwin-Williams.
Valspar Ultra vs. Behr Premium Plus – Comparison
Valspar Ultra is an eco-friendly, VOC-free paint that can be used as interior and exterior paint.
In addition, it's relatively durable and easily washable with Scrubshield tech.
Behr Premium Plus is a low-odor paint that provides excellent coverage for old paints. In addition, it is stain-resistant, scrub resistant, and Eco-friendly with a GREENGUARD® GOLD Certified.
They are the same, but the interior and exterior multi-use factors make the Valspar Ultra the better option.
Sherwin Williams Pure White vs. Benjamin Moore Simply White – Comparison
When it comes to white paint, these two are the standard.
Sherwin Williams Pure White SW 7005 is a gorgeous, warm white paint and can be used for interiors and exteriors. The white color is vibrant and uniform, without any visible undertones.
With an LVR of 84, it pales compared to the Benjamin Moore Simply White, which has an LRV of 91.7.
Simply White's undertones are more visible, which reduces its uniformity, making Pure White a better choice.
Price Comparison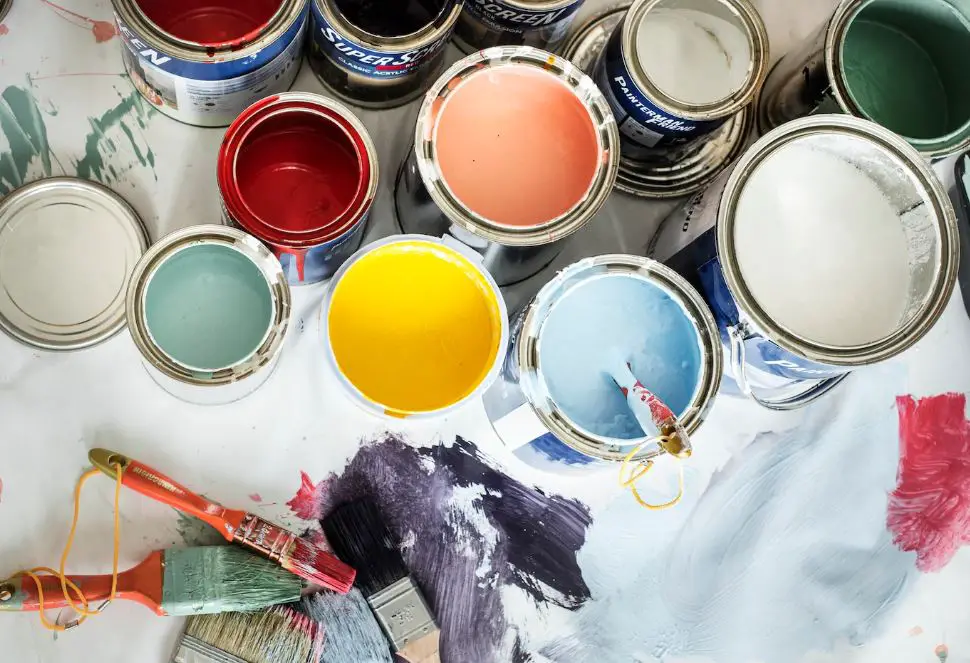 Sherwin-Williams are, on average, usually more expensive than Valspar and Behr since the quality is better.
For example, the Cashmere variant costs $69.99 on the Sherwin-Williams website.
Valspar paints are pricier than Sherwin-Williams paints. For example, Valspar Signature paint costs $45.00 on eBay.Of the big three paint brands, Behr paints are usually cheaper.
However, the Marquee, Behr's best brand, carries a slightly higher price tag than Valspar's Signature. It goes for $49.98 on Behr's website.
Quality Comparison
This is not an easy decision since the three brands are great.
In my experience, I can say that in overall quality, Sherwin-Williams is the best.
The ingredients used in their products give them an edge over the competition. The Valspar and Behr are also of excellent quality.
Color Comparison
The three brands offer hundreds of color options for interior and exterior paints.
Their colors are usually similar, with slight and barely noticeable differences. However, I have found that Behr offers more colors than the rest.
Coverage Comparison
Behr and Sherwin-Williams take the coverage win this time.
They offer up to 250-400 sq. ft per gallon. They both have a much thicker consistency, unlike the much thinner Valspar brand that offers 200-400 sq. ft/ per gallon.
Who Should Buy Each One?
Members of the paint "Trinity" have different products that suit different needs at other times.
However, each is more suited to different people.For professionals with tons of handling experience, Behr paints could be used efficiently.
However, DIYers with little experience handling brushes or rollers would fare better with the thinner Valspar brand.
Professionals and DIYers could use Sherwin-Williams paints with the extra money to spend.
What Projects Do Each Suit?
The Valspar brand will do well for a small project with enough paint.
But for large projects that need higher coverage, Behr and Sherwin-Williams will be the best choices.
A big project with a stricter budget will benefit from Behr's friendly prices. However, big projects with extensive budgets and quality demands should use Sherwin-Williams paints.
Final Thoughts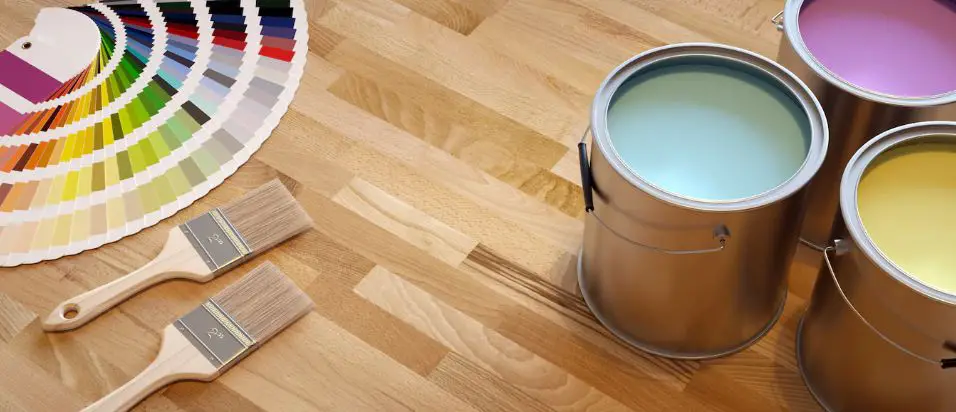 All three paint brands are exceptional, with unique strengths and drawbacks.
However, quality is the ultimate determinant of excellence. When it comes to making the highest quality of paint, Sherwin Williams takes the cake.
So if all you need is paint quality, whether in durability or consistency, Sherwin Williams is the paint brand you should use.
If you have specific needs and requirements other than quality, perhaps ease of use or coverage, feel free to consider Behr or Valspar products.
You can watch this video if you want to know why we chose Sherwin-Williams as our best pick.