Husqvarna 562xp vs 572xp – What's The Better Chainsaw

Chainsaws are amazing machines that can make work countless times easier.
If you try to do the work of a chainsaw manually, it will probably take you 100 times longer. Husqvarna chainsaws are some of the best machines on the market.
Their 562xp and 572xp are two of the most popular choices, but which one is better?
This article will take a look at both the Husqvarna 562xp and the Husqvarna 572xp. We will also compare them side by side to see which one is the better purchase for you.
Intro To Chainsaws And Why The Right Choice Matters
There are countless chainsaws on the market and they all come with their strengths and weaknesses.
It is up to you to educate yourself so that you can choose the chainsaw that will best meet your needs.
Chainsaws can range from low price to high price, from low quality to high quality, they can be gas-powered or battery-powered, and many parts can differ like the bar size, the chain type, and the gauge.
These machines are not cheap so we want to help you with making the right choice.
Overview Of Husqvarna 562xp vs 572xp Chainsaws
Husqvarna is one of the leading brands in the chainsaw market.
They manufacture high-quality and trustworthy tools and that includes both the 562xp and the 672xp.
Both of these machines are petrol-powered and they are for both professionals and skilled land owners.
The main difference between these machines is that the 572xp is slightly more powerful with a bigger engine and a higher power output.
Another big difference is that the 572xp comes in bigger bar lengths.
To see the 562xp and 572xp in a side-by-side comparison, have a look at this video.
Quick Facts Comparison Table
| | | |
| --- | --- | --- |
|   | HUSQVARNA 562 XP | HUSQVARNA 572 XP |
| Cylinder Displacement | 59.8 cm³ | 70.6 cm³ |
| Power Output | 3.5 kW | 4.3 kW |
| Price | $819.99 | $1,169.99 |
| Weight | 6.1 kg | 6.6 kg |
| Exhaust Emissions (CO2 EU V) | 777 g/kWh | 841 g/kWh |
| Power Source | Petrol | Petrol |
| Product Link | | |
Key Differences Between Husqvarna 562xp vs 572xp Chainsaws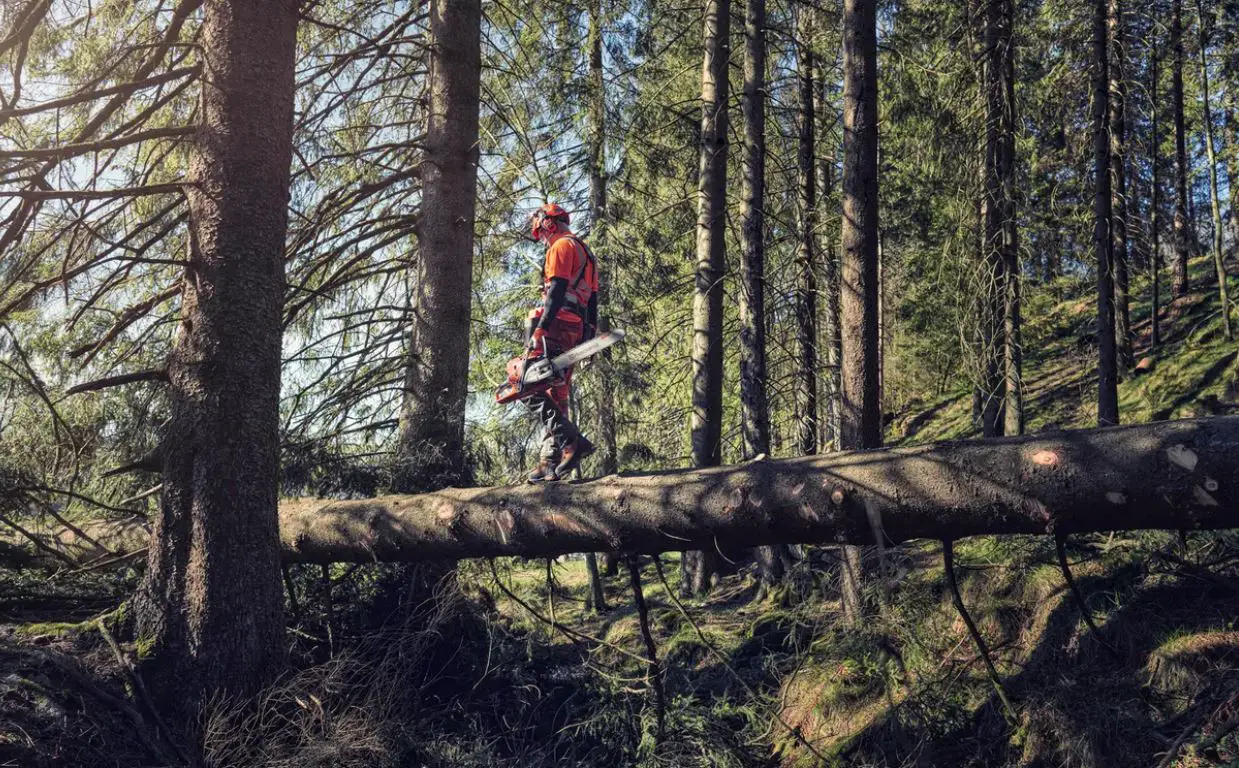 How Do They Compare On Price?
The is a noticeable difference in the prices. The 562xp costs 819.99 USD while the 572xp costs 1,169.99 USD.
That makes the 572xp more expensive by 350 USD. That is quite the price difference so you want to really make sure which machine you need.
How Do They Compare On Weight And Handling
The 562xp weighs 6.1 kg and the 572xp weighs 6.6 kg. The 0.5 kg difference makes it almost 10% heavier so when you are using it for long hours the difference will become more and more apparent
. The lighter weight also makes handling slightly easier.
Comparison On Blade And Chain
The biggest difference here is that the 562xp comes with bar length options of 18 in, 20 in, 24 in, or 28 in while the 572xp comes with bar lengths of 20 in, 24 in, 28 in, or 32 in
. The 572xp also supports more chain types compared to the 562xp.
How Do They Compare On Power
In terms of power, the 572xp offers quite a bit more than the 562xp.
The 562xp comes with a 60cc engine that puts out 3.5 kW of power and the 572xp comes with a 70cc engine that puts out 4.3 kW of power.
How Long Do The Batteries Last
Both of these chainsaws are gas-powered so they run on petrol, not on batteries.
How Do They Compare On Efficiency
Both machines are extremely efficient so the amount of petrol that you use will directly turn into cutting power without anything being lost.
How Do They Compare On Durability
Husqvarna is a brand that has built its reputation on durability so you are guaranteed to get a machine that will last.
Both the 562xp and the 572xp are very durable, but because the 572xp is slightly stronger it will have a slightly stronger build.
There is also a discussion forum that can be found here.
Pros And Cons for Husqvarna 562xp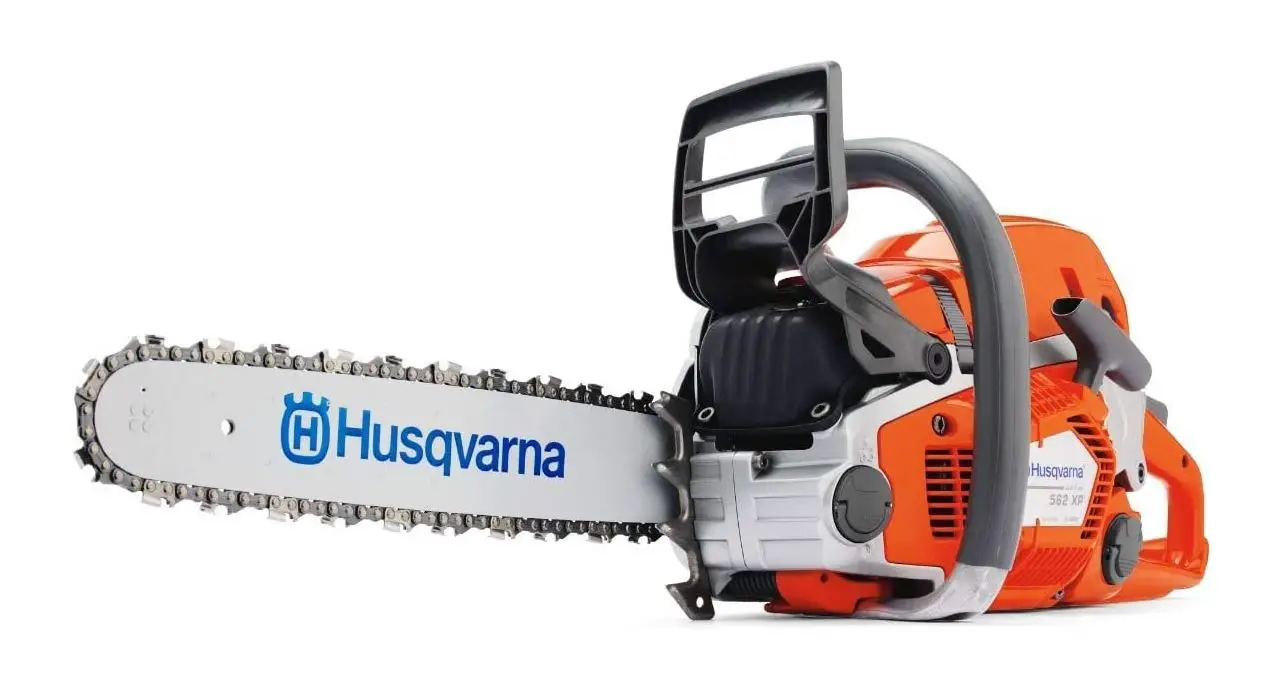 Pros
A powerful and durable machine
A lower price but still a highly effective chainsaw
Cons
Slightly less power output so bigger jobs will take more time
Overall Score: 95/100
Check Out More Reviews Here:
Pros And Cons for Husqvarna 572xp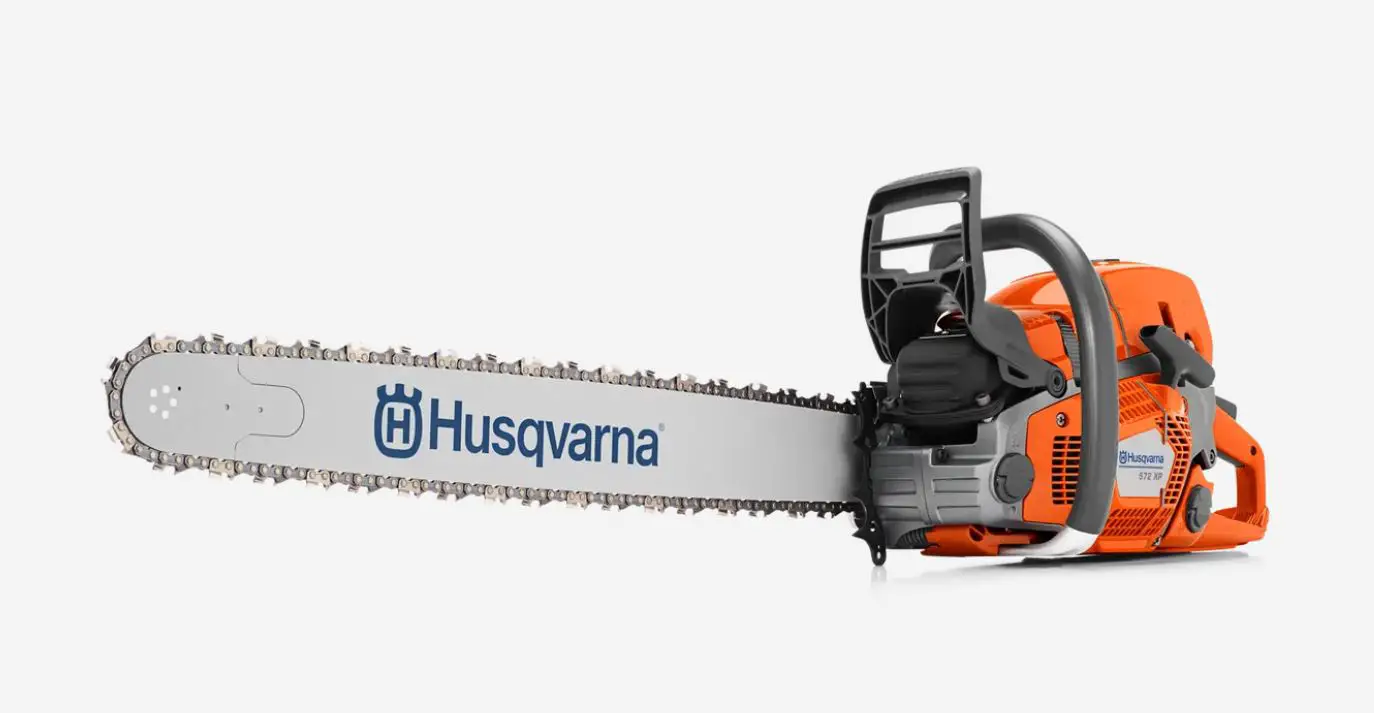 Pros
A powerful and durable machine
With a bigger engine and more power output this machine makes big jobs look easy
Bigger bar length options
Cons
Slightly higher price tag
A heavier chainsaw so it will strain the body more
Overall Score: 98/100
Check Out More Reviews Here:
Who Should Buy Each One?
If you are a professional doing bigger and more long-term work then the stronger 572xp will be the better option.
Anything less will work well with the slightly smaller and cheaper 562xp.
This Reddit discussion also looks at using these two machines for different purposes.
Common Issues Of The Husqvarna 562xp
Overall there are not many issues with the Husqvarna 562xp.
Some users report that there have been durability issues due to the quality of crank bearings and also that the plastic covers can get hot.
Some people also experience engine trouble where the machine stops running.
Fire And Saw also do a detailed review of the Husqvarna 562xp.
Common Issues Of The 572xp Chainsaws
The 572xp has even fewer issues and the vast majority of users rate it very highly.
Most issues come with plastic parts. The casing is made from plastic and also the starter pulley. These parts give problems after long-term use.
3 Other Similar Chainsaws To Consider
1.   Stihl 462

Overview
Another great chainsaw to consider is the Stihl 462.
Stihl is the other leading brand in the chainsaw world along with Husqvarna so you cannot go wrong either way.
Pros:
Manufactured by a leading brand in the industry
Affordable price
Good quality
Cons:
High noise volume when in use
Lacks advanced features
Overall Score: 90/100
Check Out More Reviews Here:
2.   Husqvarna 372 XP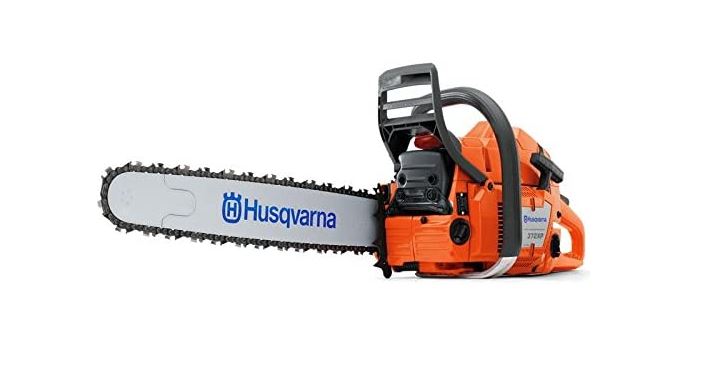 Overview
Another great Husqvarna machine is the 372xp. This chainsaw also gives high power output and is built to be durable and efficient.
Pros:
Manufactured by a trusted brand
Highly rated reviews
Cons:
Only available in limited colors.
Overall Score: 92/100
Check Out More Reviews Here:
3.   ParkerBrand 62CC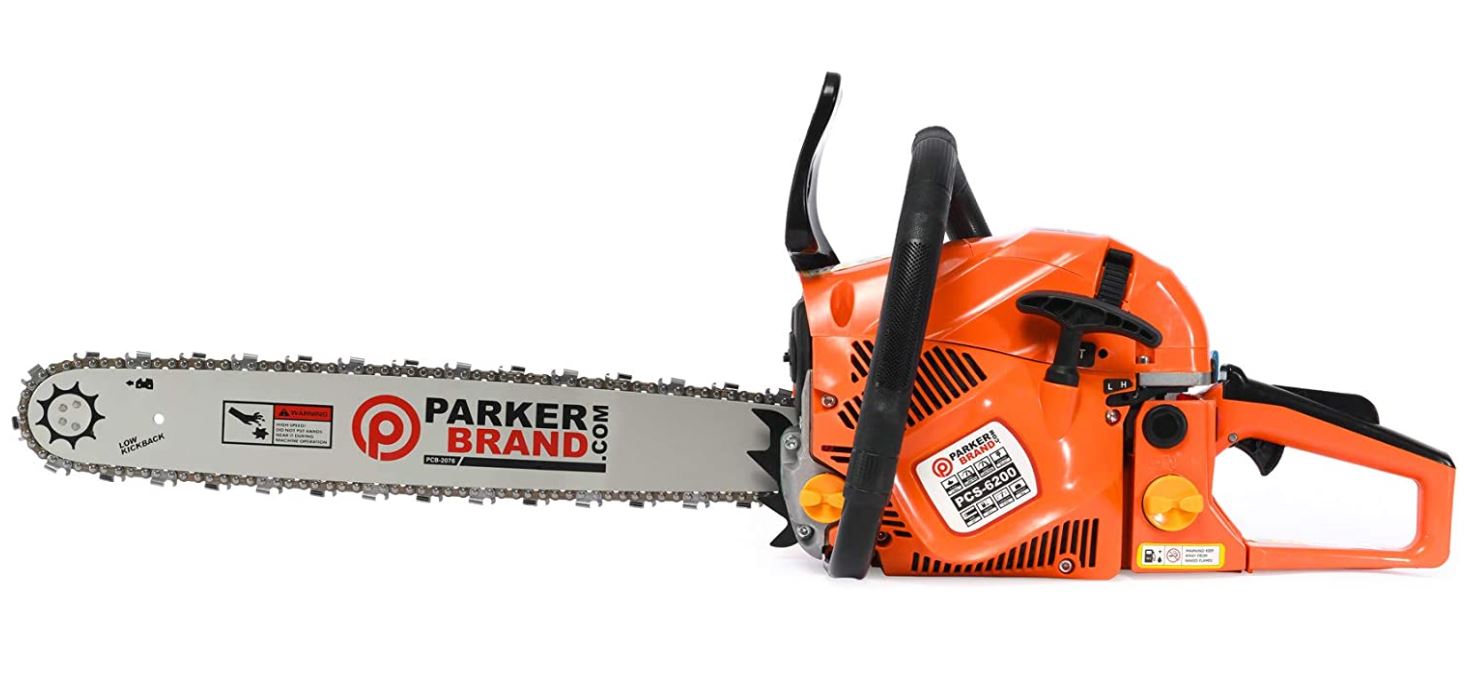 Overview
ParkerBrand is a highly rated and highly trusted chainsaw manufacturer.
Pros:
A large bar allows it to cut through big trees
Powerful 62cc engine
Cons:
Chain blunts easily and no spare chain is included
Overall Score: 85/100
Check Out More Reviews Here:
Conclusion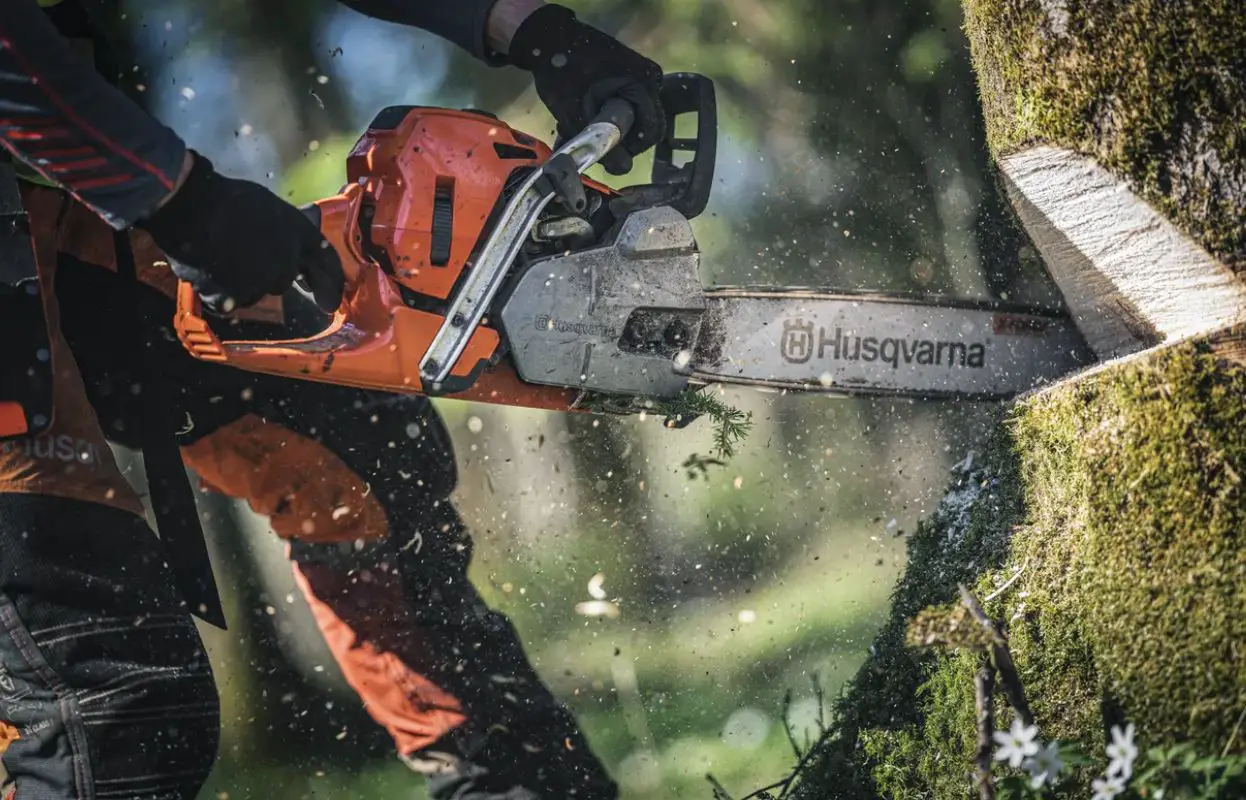 Purchasing a chainsaw can help you save uncountable manhours and it can speed up the biggest of jobs without tiring you down too much.
It is important however that you make the purchase that will best serve your needs so that you get the machine that you need.
The perfect chainsaw will depend on what you need it for. Doing general maintenance will require a different machine compared to professional logging.
In this article, we took a brief look at chainsaws, and then we compared the Husqvarna 562xp with the 572xp.
We hope that you now have a clear picture of these machines and which one will be the best for you.