BLACK+DECKER Powerseries 2 In 1 Cordless Stick Vacuum Cleaner & Hand Vac Review (HSVB420J)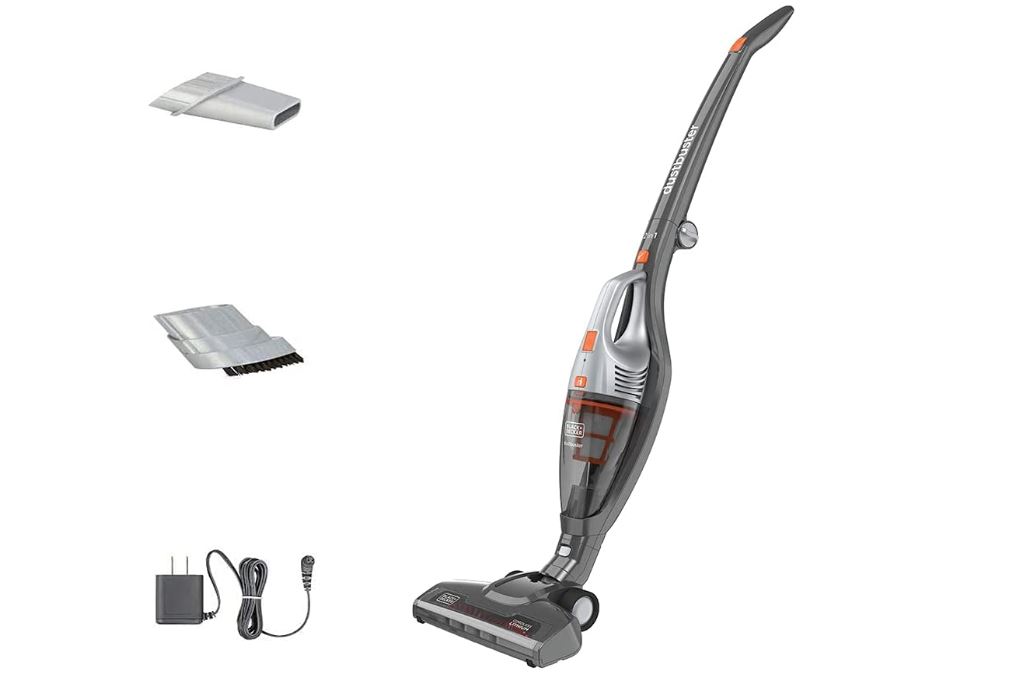 Do you need a powerful vacuum cleaner suitable for various surfaces?
The Black+Decker Powerseries 2 in 1 vacuum cleaner is a stick and hand unit designed to remove dirt off floors, furniture, beds and even car upholstery.
In this review, we've provided a complete overview of this 2 in 1 cordless vacuum cleaner so you can see how versatile and convenient it is.
Complete Overview
The Black+Decker HSVB420J model comes with an upright stick vacuum as well as a handheld unit.
The stick and handheld vacuums are powerful enough to remove dirt from low to medium pile carpet fibers.
For easy storage, the Black+Decker stick vacuum stays upright and the handle folds down halfway so it's more compact.
First Impressions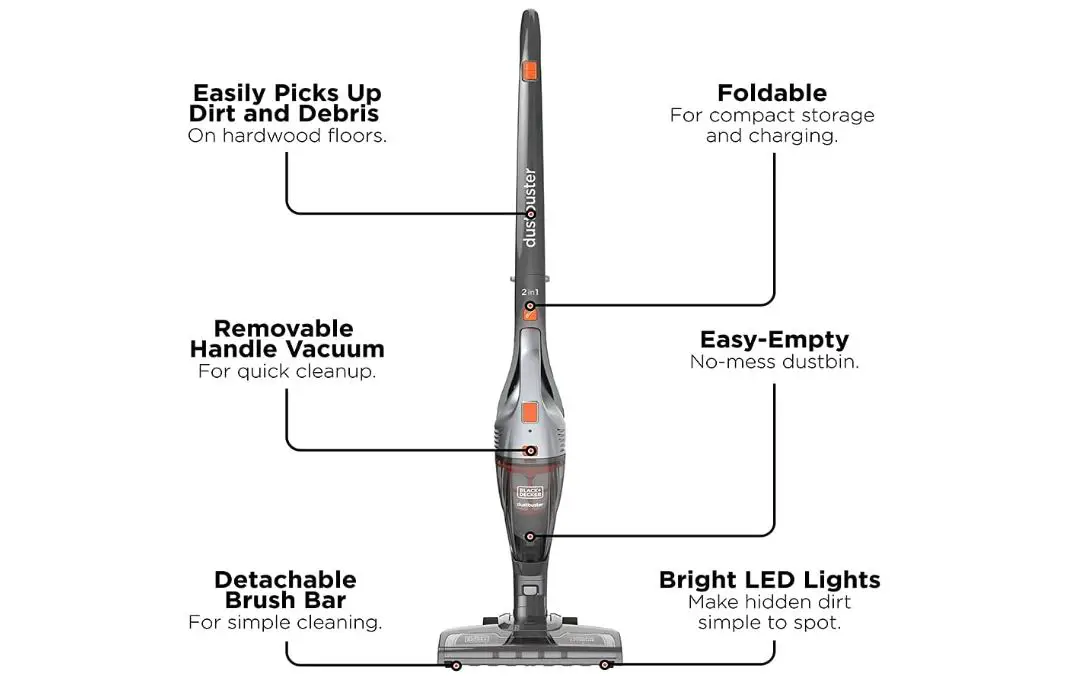 Looking at the Black+Decker Powerseries 2 in 1 unit, it has all the features you need to keep your home dust free.
The handle is sturdy with a curved tip for easy maneuverability and the vacuum head has rollers that glide effortlessly over carpets.
With the handheld vacuum, you can remove dirt and debris in corners that are difficult to reach with the stick unit.
Using this vacuum, you can clean in between your couches or remove pet dander on beds and car chairs.
The vacuum comes with accessories such as crevice tools and push-in brush attachments to clean all types of floor surfaces.
It's made with high-grade hardwearing plastic that will last, so you have peace of mind about buying quality.
Key Features
How Does It Perform?
Both the upright and handheld vacuums have powerful and consistent suction power.
The units are designed to pick up light messes such as dust and other debris such as pet pellets, crumbs and dander.
You can easily maintain the performance of the vacuum cleaners by washing the filter and cleaning out the dustbins regularly.
How Long Does the Battery Last?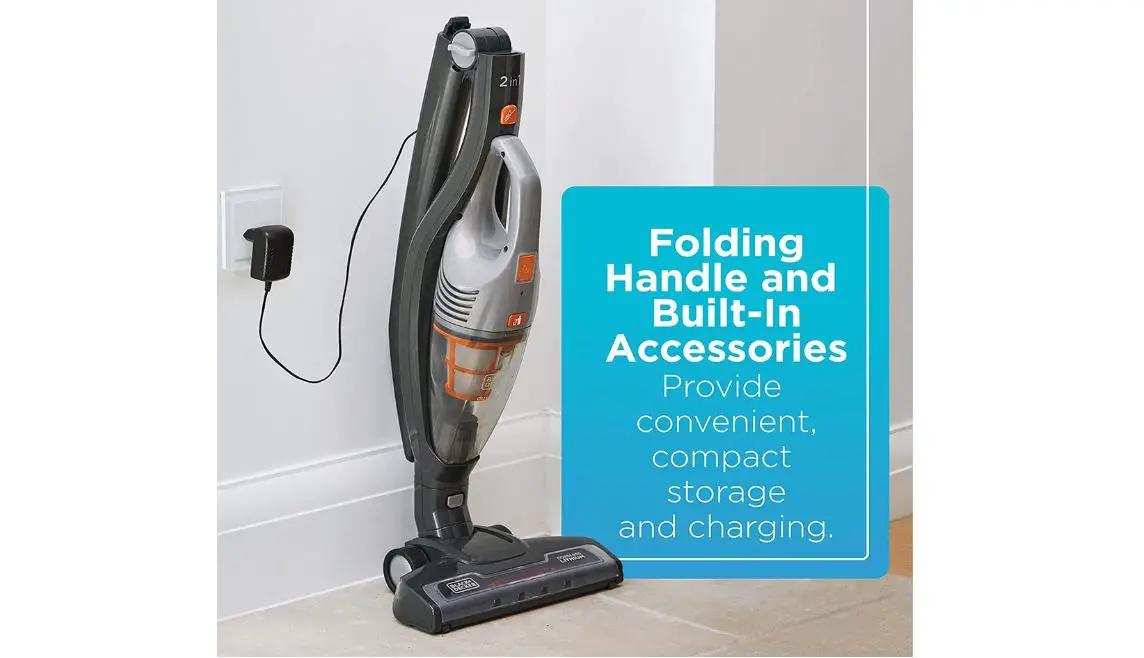 The Black+Decker 2 in 1 Powerseries vacuum provides up to 40 minutes of run time.
So, you can easily clean your entire house on a single charge. You get a two-pin charger with your product so you can charge it for your next cleaning session.
How Loud Is It?
Fortunately, the Black+Decker Powerseries vacuum has a low noise level so it's suitable for people who live in apartments.
The sound of the vacuum cleaner won't disturb your neighbors.
How Heavy is it?
Another benefit of the Black+Decker Powerseries unit is that it's lightweight so you can easily transport it from one room to another.
It weighs about 1lb which is lighter than most upright vacuum cleaners. The handheld unit is even lighter so you can easily pick it up and vacuum corners or furniture.
How Good Is the Suction?
Both the upright and handheld unit provide powerful suction capabilities for low-pile carpets and hard floors.
The upright vacuum has automatic suction adjustments when you move to different types of flooring, giving you uninterrupted cleaning power.
What's more, there are two power levels so you can customize the suction performance.
How Is the Waste Stored?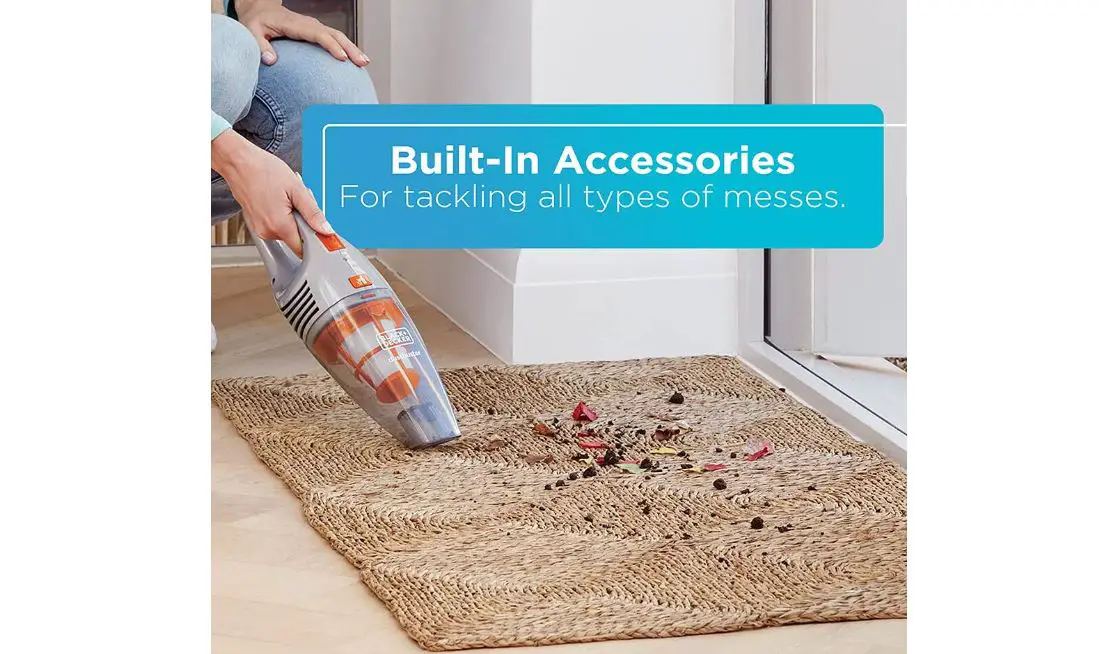 When vacuuming your floors, the waste is stored in the handheld vacuum cleaner which has a 500ml dust bucket.
You can easily remove the handheld vacuum and unscrew it from the handle to empty out the container and clean the filter.
The dust bucket is see-through, so you know when it's full and time to empty the container.
How Long Should It Last Overall – Is It Durable?
With proper care and maintenance, your Black+Decker Powerseries 2 in 1 vacuum should last over 5 years or even more.
The parts are durable and hardwearing, but it does come with smaller accessories that you must keep safe and ensure they don't go missing.
The unit comes with a 2-year warranty so you can have it serviced or replaced if it breaks within that time period.
Pros
2-year limited warranty
Cleans under low profile furniture
Powerful and consistent suction power
Meets industry standards
Compact design
Lightweight
Cons
Difficult to clean the dustbin without messing
Might be difficult to control swivel steering
Which Is More Useful the Stick or The Hand Vac?
Both the Black+Decker stick and hand vac are useful units.
If you want to clean large floors, then the stick version is the better option. But for cleaning corners, furniture or between heavy objects, the handheld vacuum cleaner is a dynamic device.
Who Should Buy It?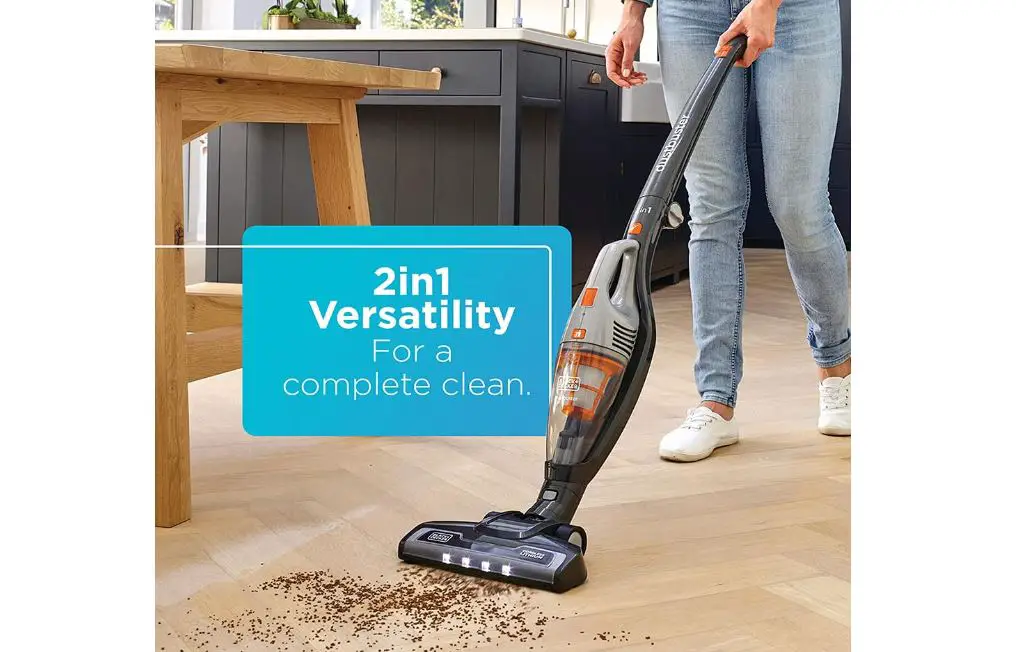 The Black+Decker Powerseries 2 in 1 vacuum cleaner is for homeowners who want a cordless unit for easy transportation between rooms.
It's also for people who prefer quieter units that are lightweight and easy to control.
Overall Score: 96/100
Check Out More Reviews Here:
3 Other Similar Vacuums We Like – Mini Reviews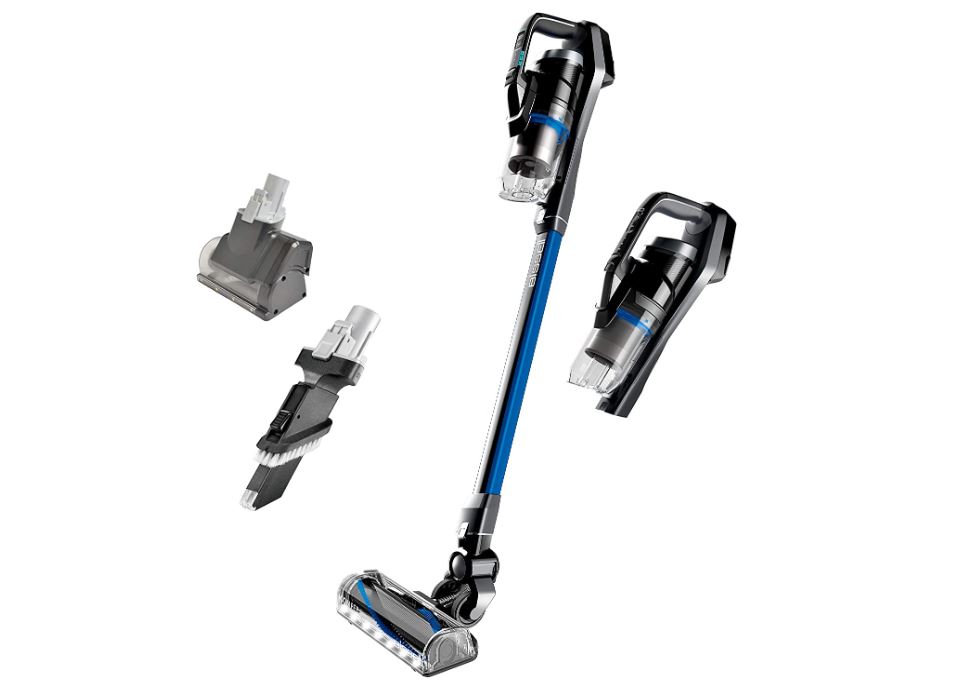 The Bissell ICONpet vacuum cleaner is ideal for pet owners. It has decent suction power that removes stubborn pet dander from carpets.
It also has a 50-minute run time on a single charge. You can easily detach the handheld unit to clean furniture. Lastly, it comes with brushes to sweep up dust and fur as you vacuum.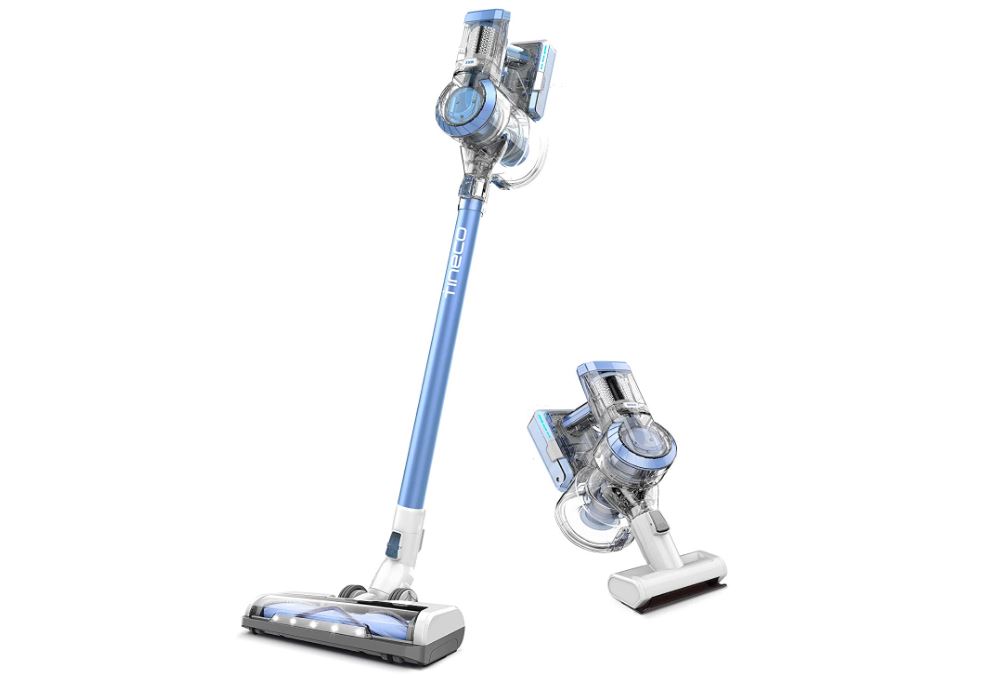 The Tineco cordless vacuum cleaner comes with three suction power settings and 450W high-performance cyclonic motor to remove stubborn dirt from carpets.
It has a 4-Stage HEPA filtration that captures 99.97% of small particles. This vacuum has 40-minute run time and comes with a handheld unit to clean smaller areas.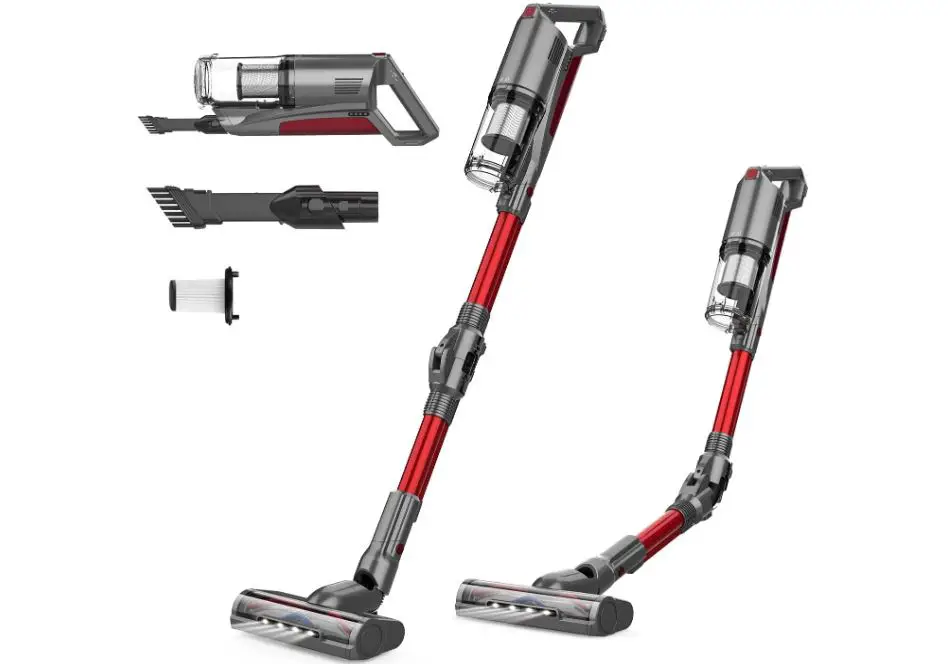 Whall manufactured this cordless vacuum cleaner with a 22kpa suction power and 250W motor.
This is a 4 in 1 vacuum cleaner so you can clean large or small surfaces. There are 3 power modes to clean dust and large debris such as pet pellets.
It comes with a 0.5-liter dustbin and it provides 50 minutes of run time.
Which To Buy Overall
The best alternative vacuum to buy would be the Bissell ICONpet vacuum cleaner.
It has a longer run time compared to the Black+Decker unit and it features a tangle free brush roll. Lastly, it features CleanSlide Technology for easy clean up.
Overall Conclusion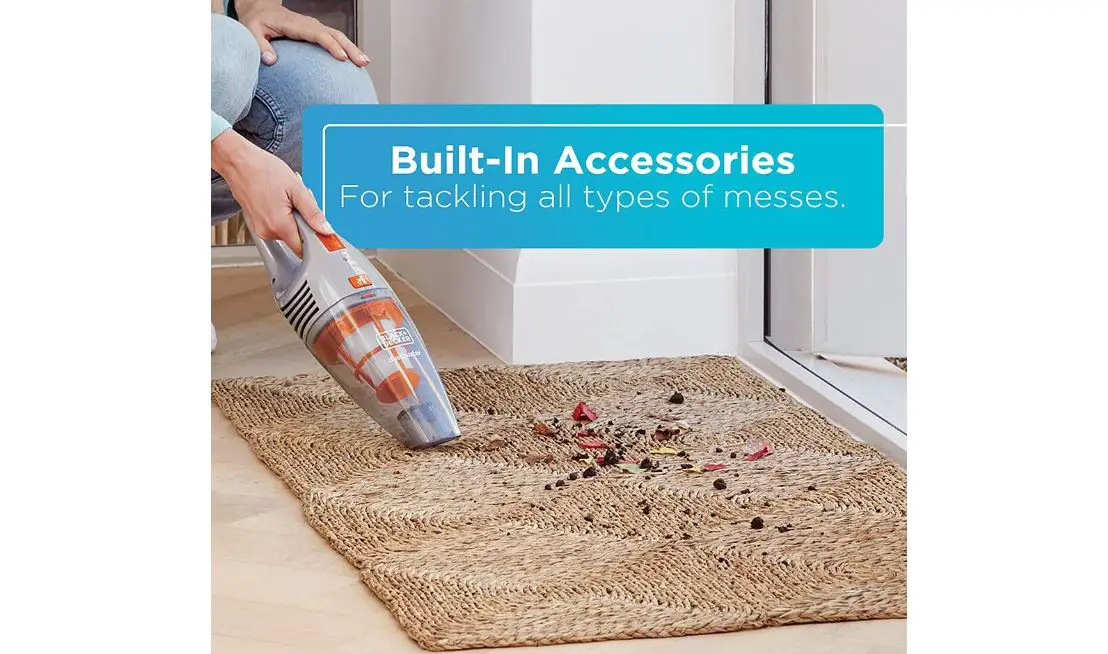 Multi-unit vacuum cleaners such as the Black+Decker is convenient for homeowners who want to clean various types of surfaces such as stairs, carpets, hard floors and furniture.
Overall, the Black+Decker 2 in 1 Powerseries unit provides excellent performance and easy clean-up.
But if you're looking for a cordless vacuum cleaner with a longer run time then choose one of the alternatives mentioned in this article.