Bungalow vs Ranch vs Cottage – Which Is Best to Own & Live In?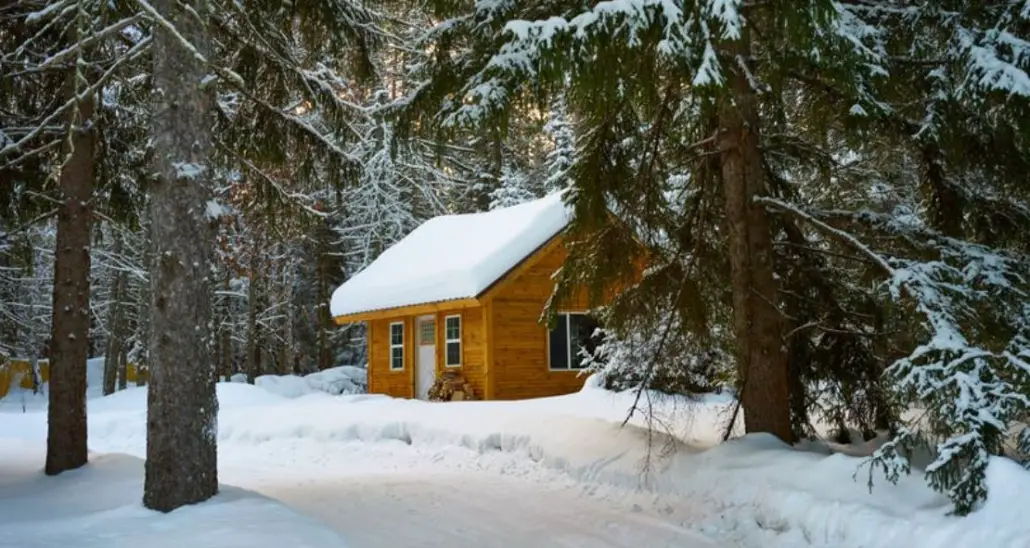 They say there's no place like home. But what type of pad is right for you? Homes have evolved over the years, and there's plenty of choice.
From colonial revival houses to multi-story townhouses, mid-century modern to neoclassical mansions.
Today we are going to shine a light on three styles in particular: the bungalow, the ranch and the cottage.
Let's see what each has to offer, find out about the typical characteristics and weigh up the pros and cons, as we ask ourselves – which is best to own and live in?
Introducing Three Unique Dwellings
Ranches, bungalows and cottage style homes might be considered less grandiose than other designs, but they are never-the-less popular in their own inimitable way.
The Ranch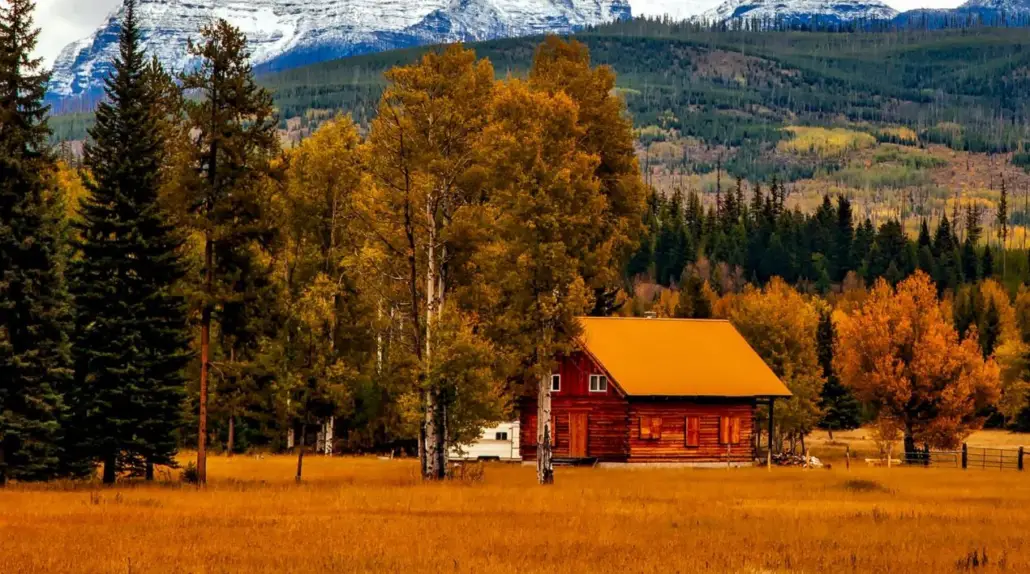 Single-story dwellings, ranches arrived on the scene in the late 1920's and soon became a popular and affordable option for those seeking a suburban idyll.
The design incorporated space for vehicles, so ranches were typically spaced out on substantial plots to provide enough room.
Ranches may be single story abodes, but they are often extensive.
With wide facades and garages, along with a low-pitched roof, and deep-set eaves, ranches look rather handsome.
With all rooms on the same floor its easy to navigate your way around a ranch.
This type of set up is ideal for those who like an open plan family space, and great for those with mobility issues.
Usually rectangular shaped, ranches typically boast a spacious floorplan.
Although bedrooms are on the same floor as the lounge, kitchen etc rooms are often further away from one another.
Ranches also tend to feature large windows and sliding glass patio doors.
Plenty of glass allows in natural light and give rooms an airy, expansive feel. Rooms are geared towards openness, and natural materials, such as oak, are often used.
There are a number of styles for ranch enthusiasts including American Ranch, Western Ranch, and California Rambler.
There are also raised ranches (which became popular after 1945) and split-level ranches.
Raised ranches have two levels – the lower level is sometimes sunken, and, as the name suggests, the upper level is "raised." Split level ranches have a minimum of three stories.
The Bungalow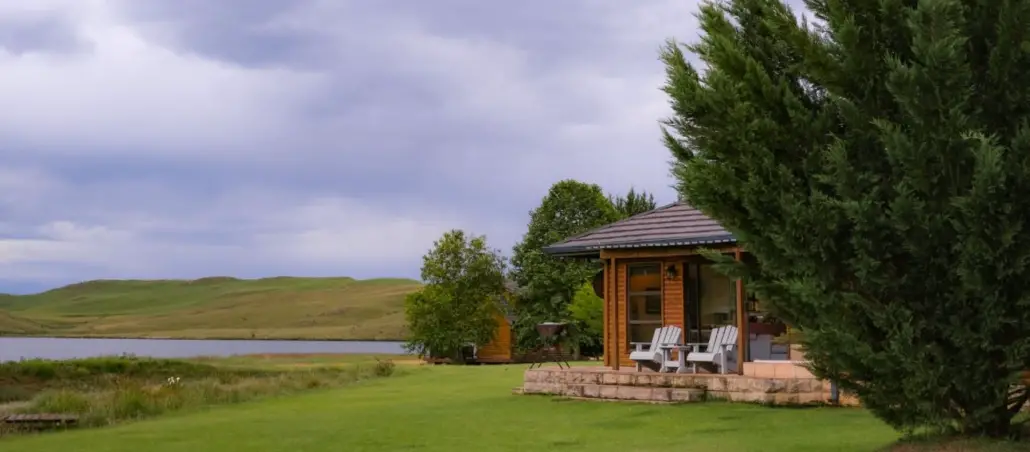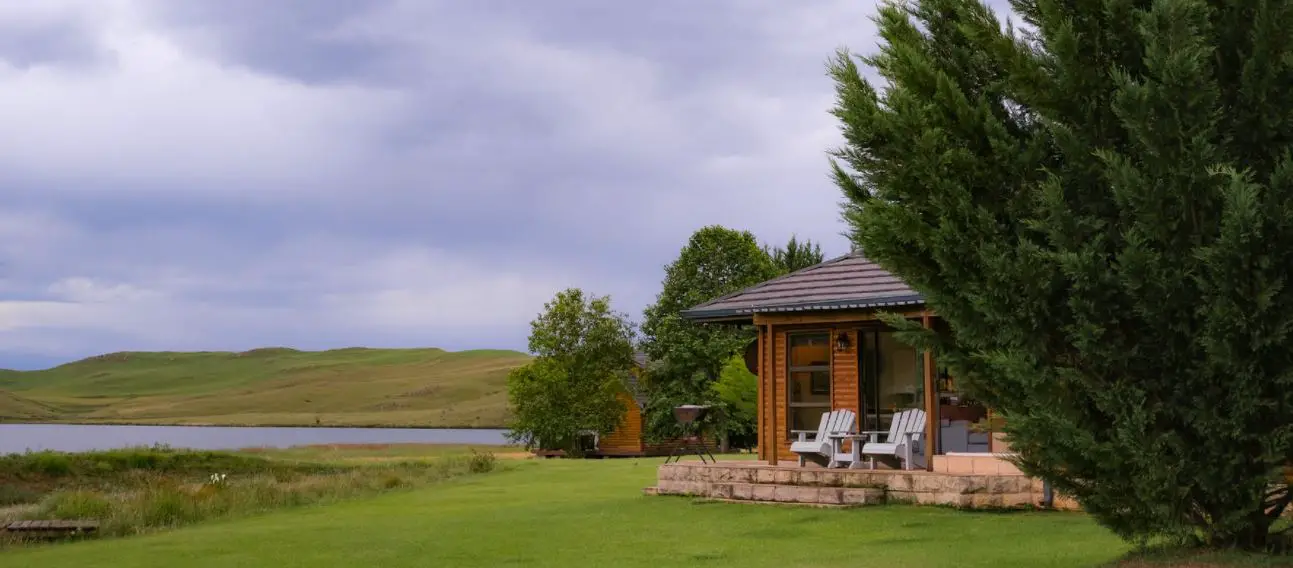 Originating in India, and known in Bengal as bangala, the basic huts became a haven for British Colonists seeking shelter from the searing sun. The simple, one-story structures caught on, and soon the concept reached American shores.
Considered a straightforward alternative to over-elaborate Victorian dwellings, bungalows offer a simple, modern style of living.
The space-saving design featuring a horizontal, low-pitched roof and you'll often find the lounge at the heart of the home, with other rooms branching off from the hallway.
Great for those with mobility issues, bungalows are typically single-story dwellings. Most of the space tends to be ground floor but some bungalows do extend into dormers (creating one and a half stories).
There are a variety of bungalow styles including Craftsman bungalows and Chicago bungalows. There's also a style known as a raised bungalow, incorporating a basement that sits partly above ground level.
The Cottage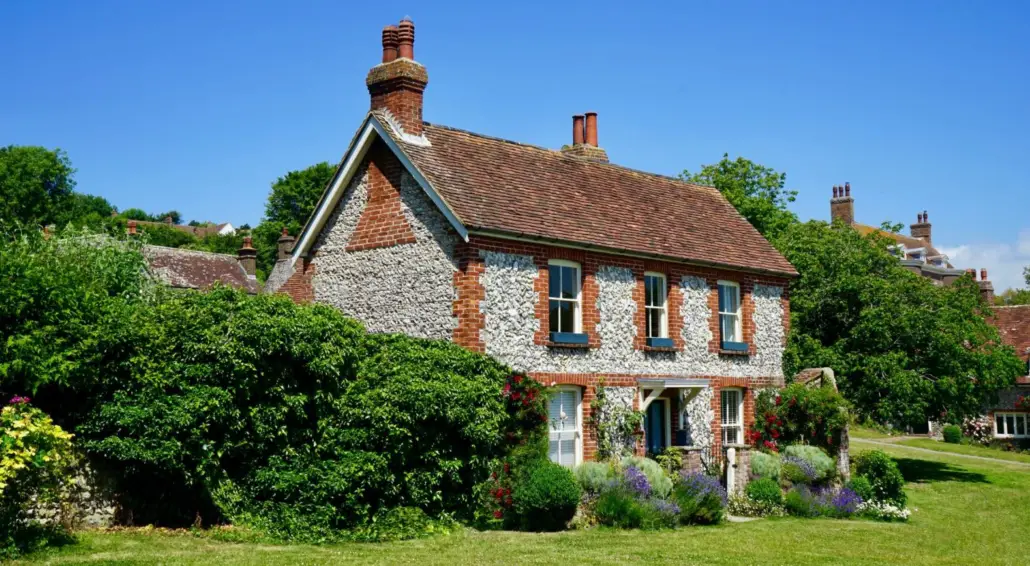 It's unsurprising to learn that cottage-style homes first sprang up the United Kingdom.
Farmers (known as cotters) used the cottages as a base whilst tending to the land, and they quicky gained a reputation for having a certain olde-worlde charm.
Inspired by the green, green, grass of England and its rolling hills, American architects crafted their very own charming cottages, and between the 1920's and 1930's they became a huge hit.
Cottages often boast striking features, such as wooden facades or handsome stone exteriors. You might also find gabled roofs, entry points framed by archways (and maybe even rambling roses), casement windows, and inviting pathways winding to the front door.
With a reputation for being small, cottages are designed to have a cosy, warm feel. There's not space for endless clutter, which encourages you to keep your home organised.
Due to their good looks, and attractive curb appeal cottages tend to sell well.
How Do the Three Styles Compare?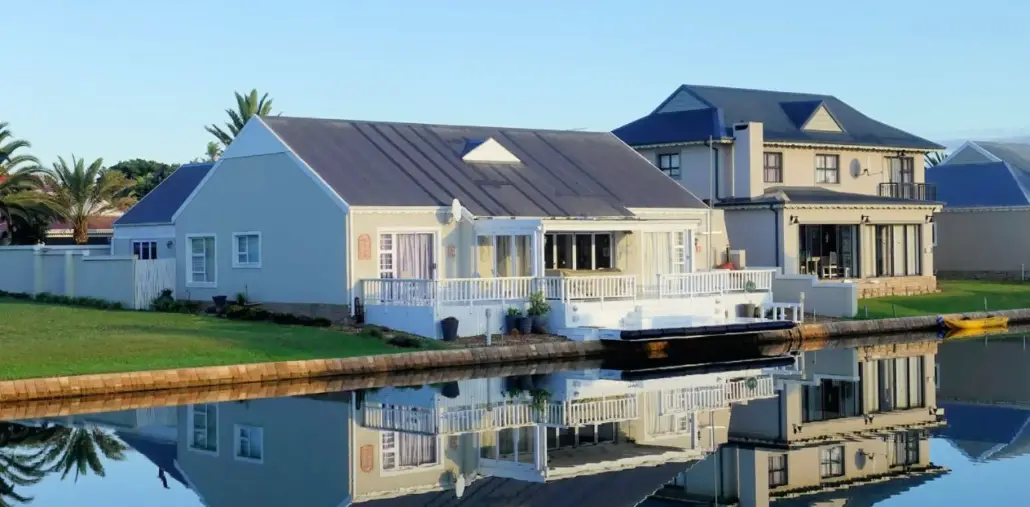 We've taken a close up look at the background, features and benefits of a typical modern bungalow, traditional cottage and spacious ranch – now let's see how they compare.
Bungalow Vs Ranch
Ranches are usually rectangular, with an elongated floorplan, compared to the square, more compact bungalow.
This allows rooms to be set further apart, so ranches typically have more interior space (great for family living).
Aside from feeling more spacious, you will also find more windows in a ranch, and there's often an attached garage too.
For added room in a bungalow, you could consider extending into the eaves, and both types of properties lend themselves well to basement extensions.
Accessibility wise, bungalows and ranches share a similar trait – a lack of stairs! Single-story living suits busy families and those with limited mobility.
Cottage Vs Bungalow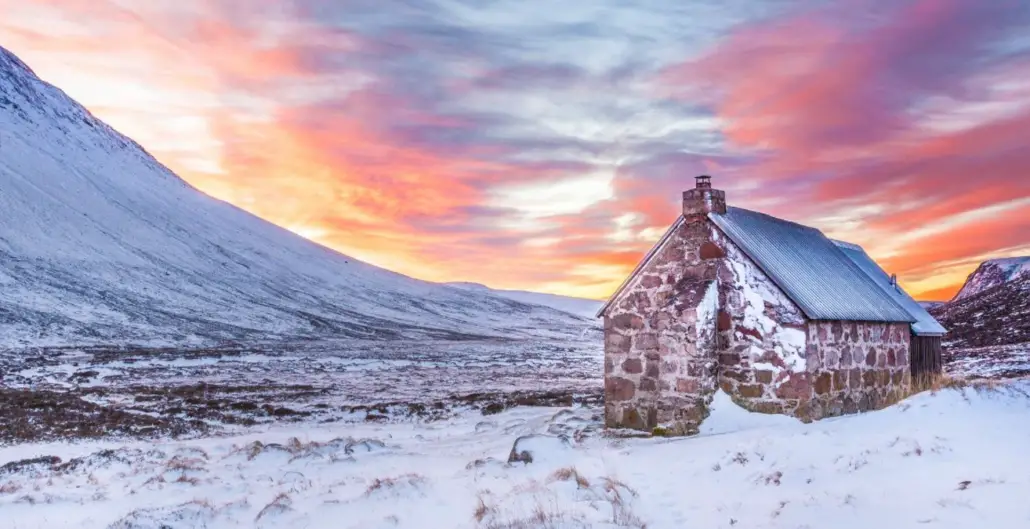 Bungalows have a reputation for being modern and unfussy, and one-story living equals convenience and ease.
Compare this to a traditional, classic cottage and you have two very different dwellings.
Cottages typically have more than one level, and you might prefer the idea of having your bedrooms upstairs, away from the hustle of the main living area.
Raunch Vs Cottage
Similar to bungalows, the ranch is usually a single-story building, so everything is accessible and on one level.
As we've established, cottages have stairs and more than one level.
There's also a different in style – ranches are thought of as sprawling and spacious, whereas cottages are considered charming and compact.
Raised Bungalow Vs Bungalow
A raised bungalow often features a foyer on the ground floor (situated between the basement and first floor).
This allows additional space and lends itself well to light filtering in.
Where Can I Find Bungalows, Ranches and Cottages?
You will find a range of styles across the U.S. Bungalows are particularly popular in places such as Seattle, Detroit, Milwaukee, and New York's Catskills – there's also a swathe of bungalows in Chicago.
Bungalows might be popular, but according to Country Living magazine, Americans are obsessed by ranches! You will see plenty if you happen to be in Texas, Virginia, Georgia, New York and plenty of other states.
Not to be outdone, Cottages are also evident across the U.S. You'll often find them in New England and dotted across the North eastern states.
Which Is The Most Affordable?
The housing market fluctuates, and prices vary from area to area, so it's difficult to make a definitive call on whether a cottage, bungalow or ranch is the most affordable.
Compact bungalows have a reputation for being inexpensive to purchase and run, whereas you will pay more to purchase an expansive, spacious ranch.
Cottages may be smaller, but expect to pay for character and curb appeal.
Which Offers The Most Living Space?
Again, this relates to the size of home you look at. Ranches are typically bigger as the plots are larger and rooms are more spaced out.
However, a dormer bungalow can provide additional space if converted to a dormer. Cottages have the advantage of having an upstairs level – but this will reduce the ground floor space, and might limit options for flexible family living.
Which Is Most Popular?
All are popular in their own way! The bungalow tends to appeal to older or less mobile buyers, due to the single-story design and low-maintenance reputation.
Ranches offer plenty of living options – with all rooms on one level, you have multi-use rooms e.g., study-come-bedroom, easily accessible.
Cottages offer the option of upstairs/downstairs living – good if you prefer a more traditional layout. Those who prefer quirky homes may prefer the charm of a cottage style home.
Why Are Ranches Popular and More Expensive?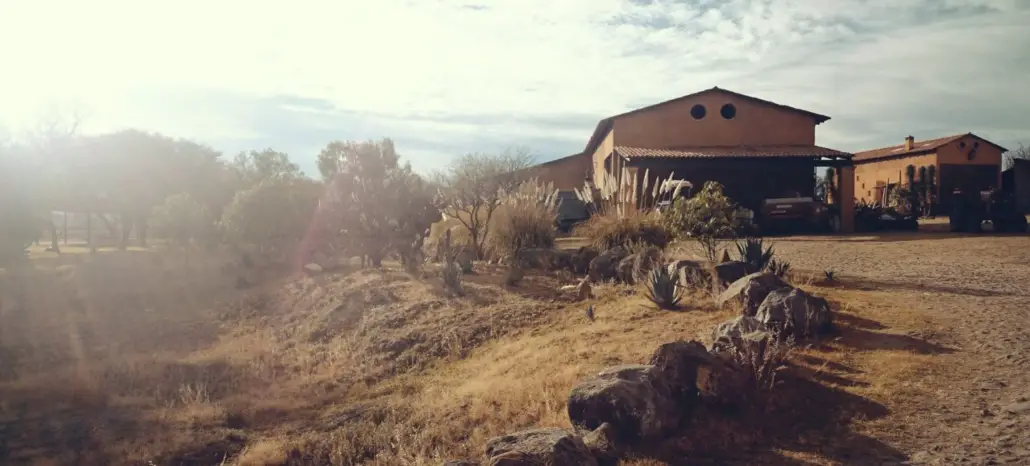 Ranches offer plenty of options in terms of living arrangements. The spacious feel allows larger families to be together without being on top of one another.
As ranches are generally bigger, you're going to be paying more (but getting more square feet for your money).
The plots tend to be roomier too, offering useful yard space and a enabling you to have a sweeping driveway and carport of garage.
What Is A Raised Ranch Bungalow?
A raised ranch bungalow is a term used to describe a home that's been set on foundations – providing additional living space below.
Home-owners can use the basement area to fit an extra bathroom, laundry room, garage etc.
Bungalow Vs Craftsman
The words bungalow and craftsman are often confused, but despite having similarities, the two are different.
The word bungalow is used to describe a type of house (a single-story dwelling). Whereas, as House Beautiful magazine explains, that the word craftsman refers to an architectural style related to the arts and craft period.
Ranch Vs Rambler – What's The Difference
Ranch and Rambler are two names given to the same type of property – a single-story, rectangular shaped dwelling.
In some places (such as Southern Texas) this type of property is known as a rambler, in other states, its more commonly known as a ranch.
Which Type Of House Is Best To Live In And Why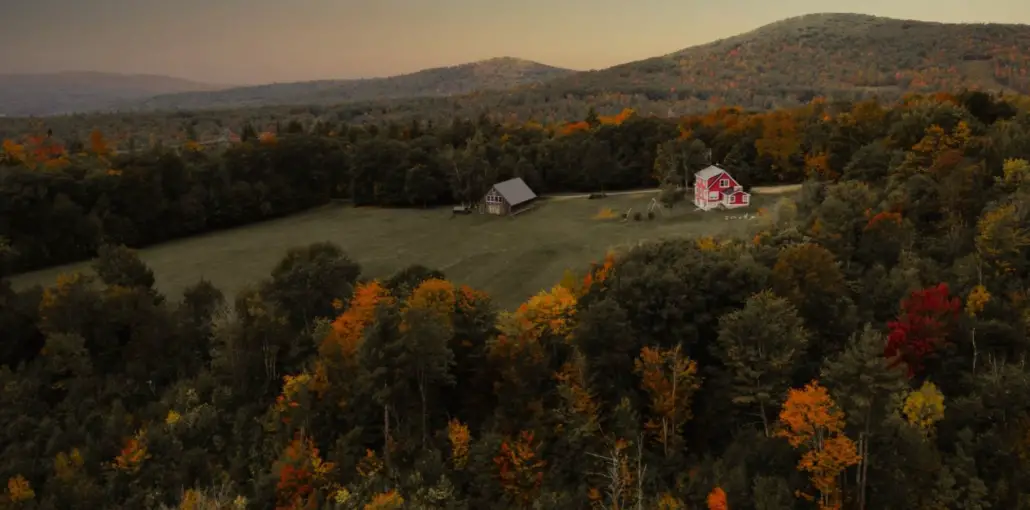 Still not sure what's right for you? With so much choice we're not surprised! Bungalows are a good option if you are looking for low-maintenance living and an affordable option.
Larger families benefit from the added space provided by ranch living, these airy properties offer flexible living options.
However, if you're a fan of character and prefer the idea of living in a more bijou space, a cottage might be more fitting.