Zoysia Vs Fescue Grass – What's Best for Your Garden?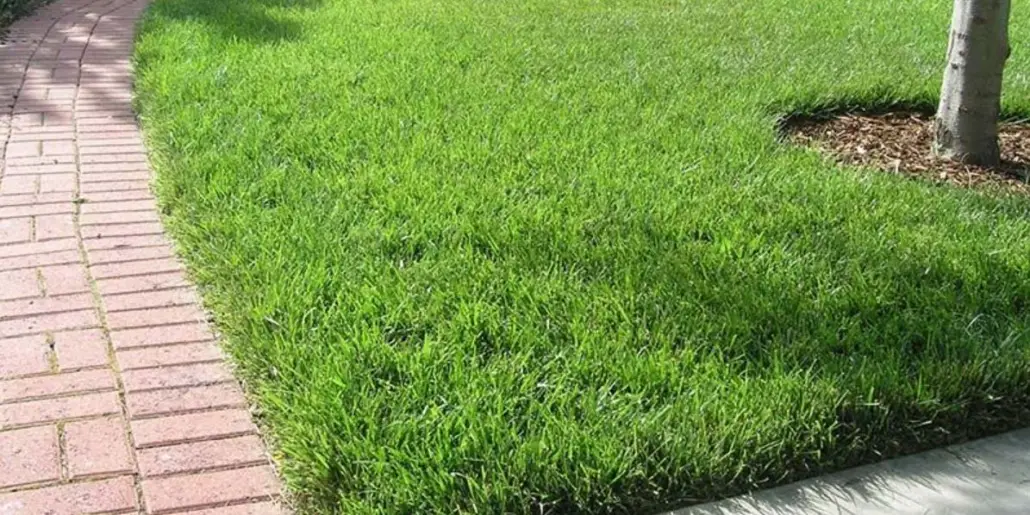 Are you the type of person who always wonders if the grass is greener on the other side?
If so, it could be time to replace your lawn, but what type of turf is best? Today, we are going to look at two types of grass – Zoysia and Fescue.
Let's take a look at the key characteristics, and check out the pros and cons of each. Garden tools at the ready? Let's dig in…
Zoysia And Fescue Grass Overview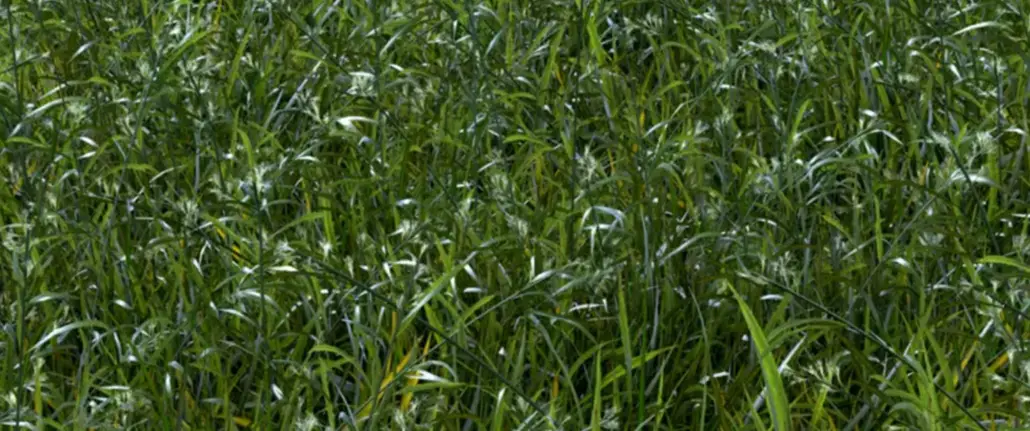 Brought to the USA from Asia, Zoysia grass thrives in a warm climate.
The grass will provide a lush looking lawn from Spring through to the start of Fall.
Fescue grass is perennial, a cool-season grass originating in Europe.
Both varieties are popular and have their merits, and, if you look after Zoysia and Fescue grass well, you will be rewarded with a lush carpet of attractive lawn.
| | | |
| --- | --- | --- |
| | Zoysia | Fescue |
| Season | Warm season grass. Thrives In heat but lies dormant during cooler months | Cold season grass. Stays green during mild winters and summers. |
| Growth | Copes well with drought, salt and harsh wear and tear | Grows well in shady, cooler spots |
| Texture | Fine to medium with dense growth | Usually medium to coarse |
| Colour | Medium-dark green. Might turn brown during cooler winter months | Medium-dark green |
| Cutting | Mow at 0.5 to 2 inches | Mow at 2.5 to 3.5 inches |
The Lowdown On Zoysia Grass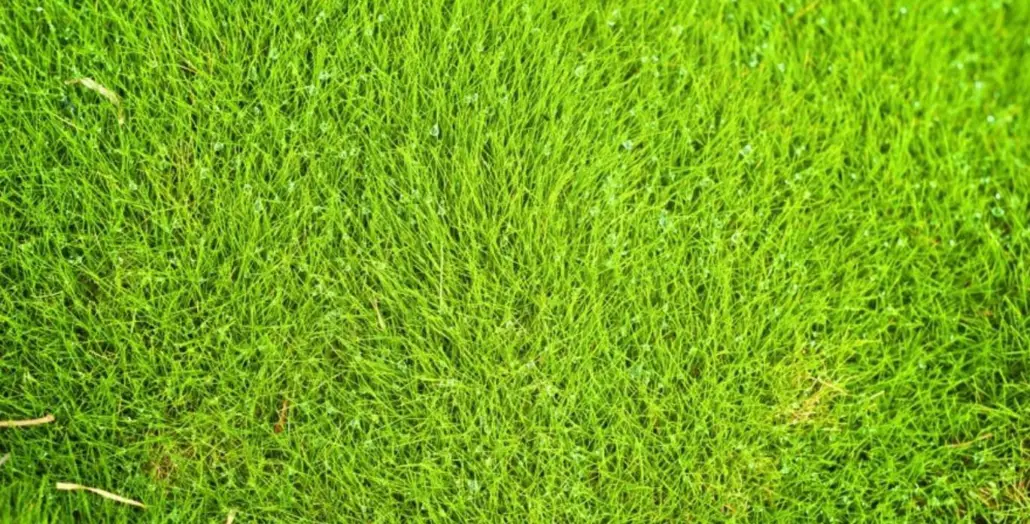 Hot or Not?
Zoysia stands up well in hot, dry weather, but can also tolerate cold and light shade.
Zoysia grows particularly well in the balmy Southern states.
Will It Last?
Zoysia grass is hardy in many ways, and is a good choice for busy gardens.
Heat isn't too much of a problem as the grass locks in moisture well, and is resistant to drought.
Zoysia grass fares better than Fescue grass on the resilience front – it copes well with people walking, running and playing on it.
Zoysia is also a good choice if you live near the coast, as it handles salt very well.
Does It Look Good?
When grown in an ideal climate, Zoysia thrives.
This type of grass will provide you with a lush, thick lawn, and as an added bonus weeds don't tend to grow through.
Zoysia is usually light to medium green, and will remain a pleasant green color much for much longer than some of the other grass types out there.
However, we should also point out that Zoysia grass can turn brown in the winter.
Easy to Grow and Maintain?
Zoysia doesn't become established as quickly as some of the other grass types.
It's a bit of a slow starter! However, once it gets going it grows well – the grass is also quite robust, and requires little water.
The cost of Zoysia varies depending on where you live and the season. In the Midwest soil tends to be cooler, so Zoysia needs to be planted during the Summer, and only in sods or plugs – this can be rather costly.
To give you some idea, a 6000 square foot area (1 plug per square foot) will cost approximately just over $600. If you opt for seed as an alternative, you can expect to pay just over $200 for a similar size area.
How Good Are Zoysia Seeds?
Zoysia grass can be grown from seeds, and in sod and plug form. The seeds are quite delicate and require a robust root network.
The Lowdown on Fescue Grass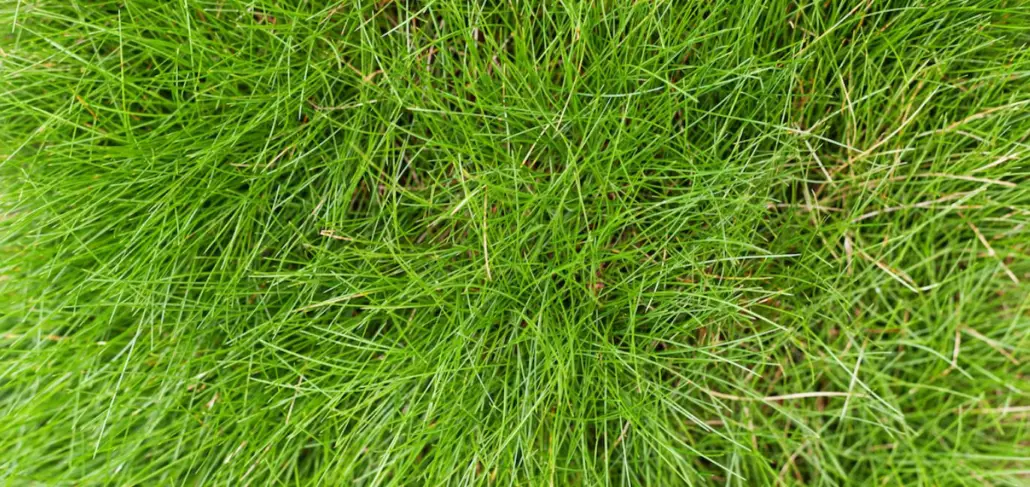 Hot or Not?
Fescue grass prefers a pleasant climate and is not a fan of extreme temperatures.
It's similar to Zoysia, but is slightly more tolerant of cool temperatures and shade.
Will it Last?
Fescue likes to be watered, but it's quite hardy – so can also survive well during dry spells, and more extreme droughts.
Does It Look Good?
With it's medium to dark green color, Fescue has an attractive appearance and forms a dense, thick lawn.
Easy To Grow And Maintain?
Like Zoysia grass, Fescue can grow in a variety of soil types. However, it tends to grow quite quickly.
This type of grass doesn't require much in the way of mowing, so you won't be dragging your lawn mower out every five minutes!
In fact, you don't have to do too much to keep Fescue looking good, you won't need lots of water or fertilizer (which is added bonus for the environment).
Is the Price Right?
As a rough guide Fescue grass will set you back around $3 per pound, and a 50-pound bag will provide you with enough seed for a 10,000 square foot area.
Fescue sod is also available, and can cost on average, between $.33 and $.66 per square foot. You will also need to factor in labour costs.
How Good Are the Seeds?
Fescue seeds are oblong shaped, beige colored and smooth to the touch.
The seeds proffer high shoot density which helps to give the lawn a silky texture.
Will Zoysia Choke Out Fescue?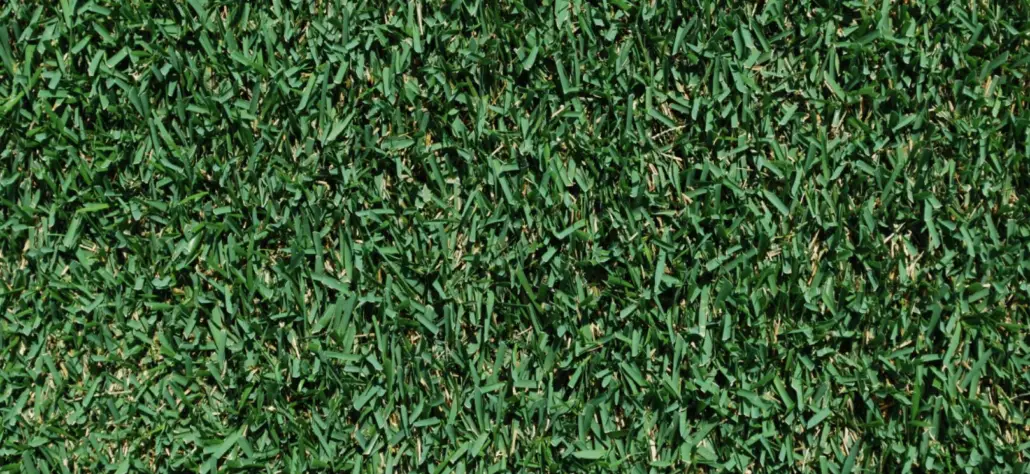 Zoysia spreads out low to the ground, and it really thrives in sunny spots.
In spaces such as these Zoysia is likely to become aggressive and will choke out other types of grass, including Fescue.
When planted in shady areas, Zoysia is less forceful, so Fescue should be able to happily exist alongside it.
Does Zoysia & Fescue Fare Well Against Other Types of Grass?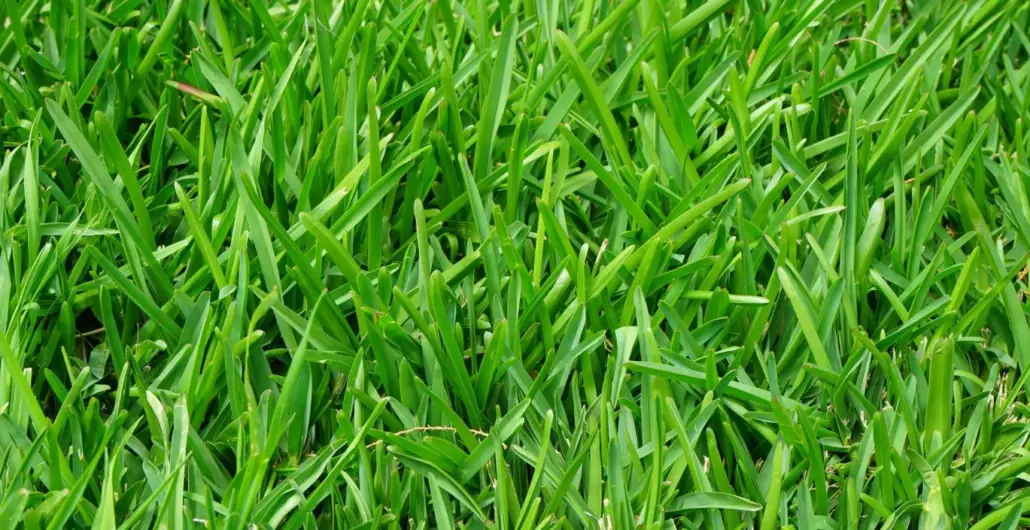 There are a range of grass varieties on the market.
We've compared Zoysia and Fescue, but what about the others?
Bermuda Grass Overview
Bermuda is an enduring grass, that does particularly well in warm weather.
In an ideal climate (late Spring and the heat of Summer) Bermuda thrives.
St. Augustine Grass Overview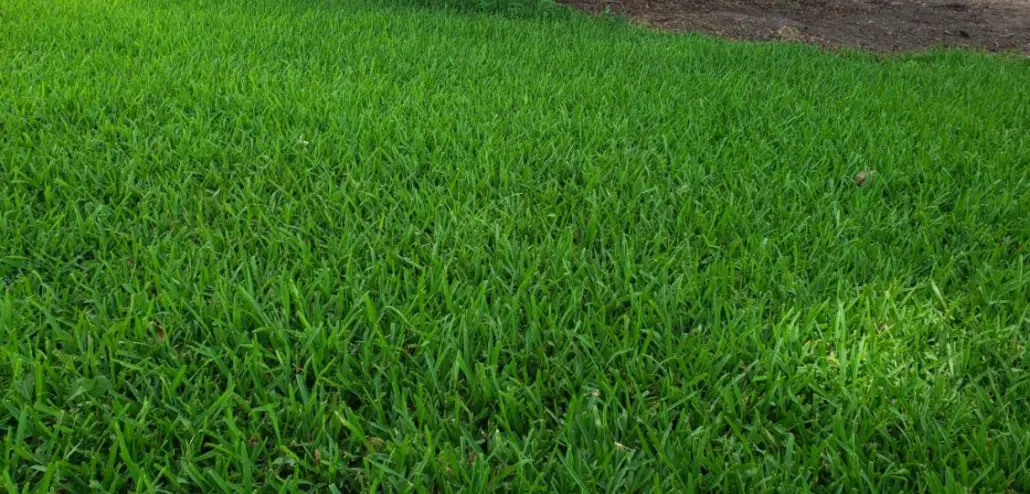 Just like Bermuda, St. Augustine is a warm season variety, and as you might expect it rows exceptionally well in subtropical and tropical areas.
This type of grass requires a little more care and attention, but if looked after well you will be rewarded with a lush carpet of grass.
As an aggressive grower St Augustine can combat weeds well, but it can also engulf other grass varieties.
Finally, we have Ryegrass, a cool season perennial that, when planted in optimum conditions, establishes itself quickly.
This type of lawn is ideal if you have grazing animals, as its wholesome and nutritious. It's also quite hardy and copes well with wear and tear.
Zoysia Vs Bermuda
Bermuda is softer than Zoysia (which is relatively rigid and unyielding).
Therefore, Bermuda is easier to mow.
However, you should also keep in mind that Zoysia grass grows fairly slowly (so you won't need to cut your lawn constantly to keep it looking trim).
 Zoysia Vs St. Augustine
Zoysia tends to be traditionally green in color, but St Augustine has a tint of blue to it.
Texture wise there's a difference too, St Augustine is a little coarser than Zoysia, and grows a little bit faster too.
Fescue vs Ryegrass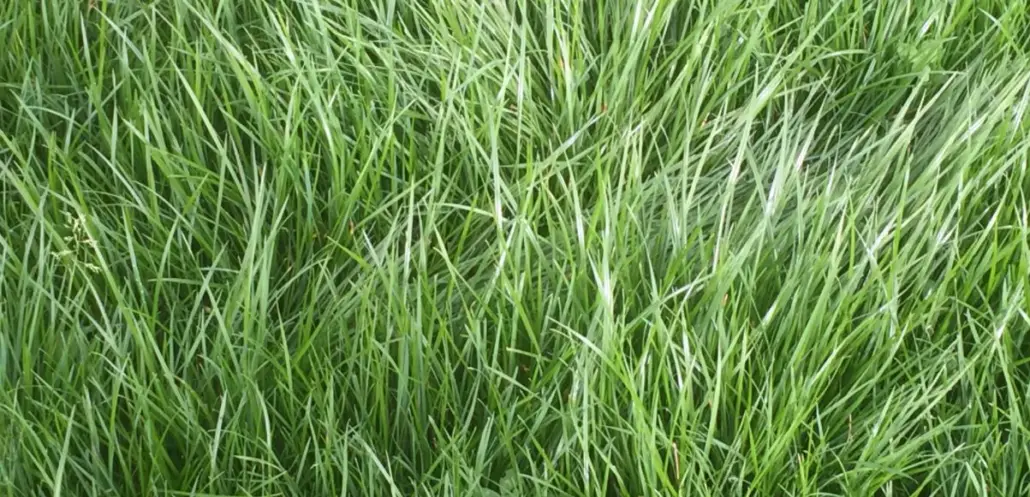 Both Fescue a Ryegrass are cool-season grasses, growing well in climates that enjoy a cooler Spring and Fall.
Fescue copes better in heat, its roots are embedded deep into the earth, and this means it is more drought resistant than Ryegrass.
Fescue isn't as keen on shady spots, but still fares better than Ryegrass – which really doesn't like shady spots at all!
So, Which Grass is Best for Your Garden?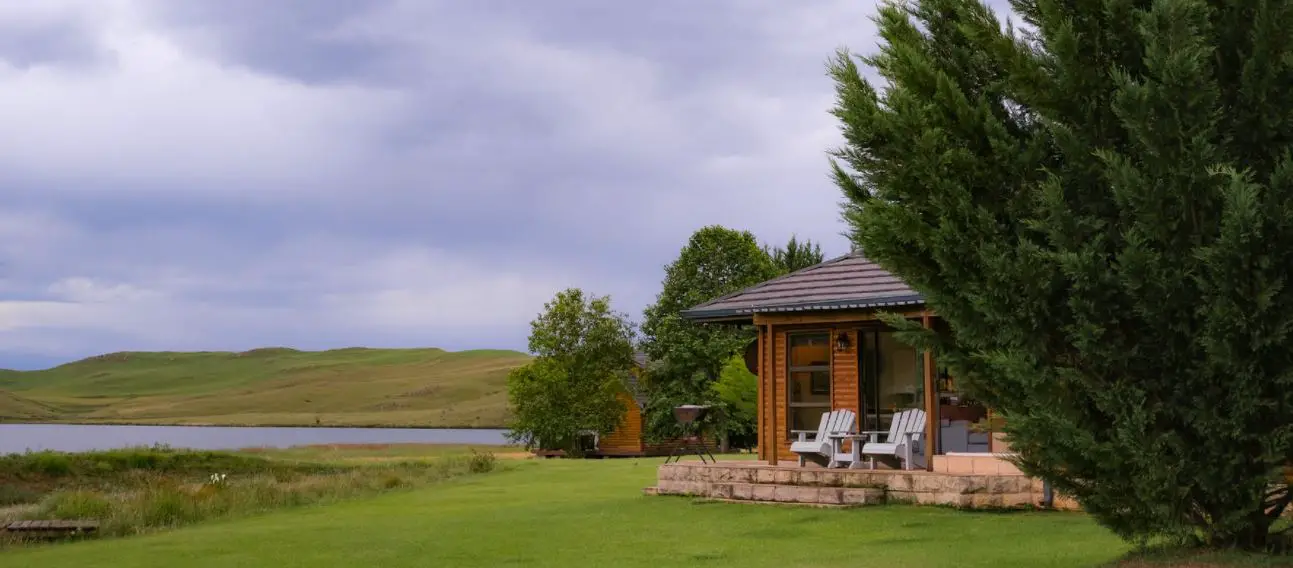 We've taken a closer look at Zoysia and Fescue grass (and also had a sneaky peak at one or two other varieties such as Bermuda, St Augustine and Ryegrass).
Both Zoysia and Fescue have plenty of good points, and that's why it's difficult to choose one over the other.
The best course of action is to choose a grass that fits best with your home. Take into account your location – do you enjoy plenty of warm weather?
If so, the variety you choose will need to enjoy a sunnier climate in order to thrive.
Also give some thought to your budget – how much are you willing to spend on the lawn of your dreams?
Do you need to buy your grass is sod, plug or seed form and how much will you need? You should also factor in labor costs – and this can vary from contractor to contractor.
Do you want to have a mix of different grasses or a single type and also the coloring of the grass you are hoping to achieve.
Maintenance is another factor; do you have the time and patience to provide your new lawn with the TLC it needs? As we've discovered, some varieties of grass require more care than others.
Give all of these points some consideration before you make your decision, and you might find the grass is always greener on your side of the fence!