Echo 8010 Vs 9010 – What's The Better Leaf Blower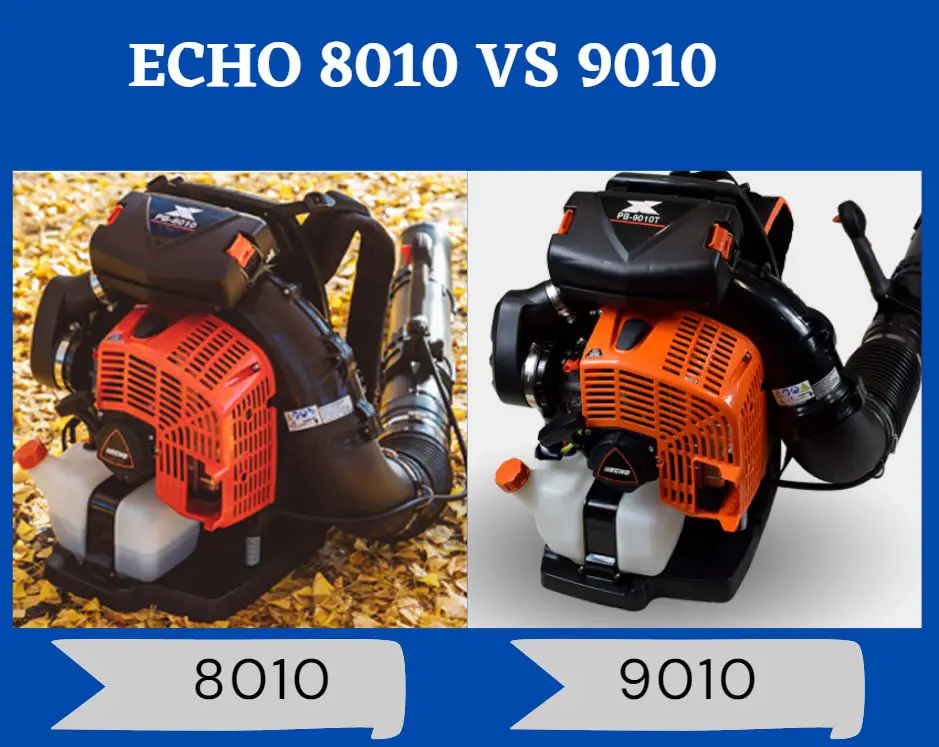 Leafblowers are extremely useful machines that will save you countless hours of labor.
High-quality leaf blowers also do not come cheap so choosing the best one will guarantee you a good investment. The Echo leaf blower range is among the very best, especially the 8010 and 9010 models – but which one is better?
We will be doing a side-by-side comparison to see which of these machines you should invest in.
Intro To The Leaf Blowers And Why The Right Choice Matters
There are many types of leaf blowers on the market and choosing the right one for your needs will give you the best work experience.
You can decide between electrical models or gas models, pure leaf blowers or multi-purpose machines, and consumer or industrial level quality.
The Echo 8010 and 9010 are great all-around options.
Overview Of Echo 8010 Vs 9010
The Echo 8010 and 9010 are both highly rated and very powerful leaf blowers that operate with gasoline.
They have very similar designs and only differ in a few ways. The Echo 9010 was released as the new model so it is basically an upgrade to the Echo 8010.
For a video demonstration and comparison, watch this video.
Quick Facts Comparison Table
| | | |
| --- | --- | --- |
| | Echo 8010 | Echo 9010 |
| Engine Displacement | 79.9 cc | 79.9 cc |
| Rated CFM | 1071 CFM | 1110 CFM |
| Rated MPH | 211 MPH | 220 MPH |
| Rated Newtons | 44.0 N | 48.0 N |
| Fuel Tank Size | 83.8 fl oz (2.38 L) | 83.8 fl oz (2.38 L) |
| Weight | 24.5 pounds (11.1 kg) | 26.7 pounds (12.1 kg) |
| Price | $599.99 | $629.99 |
| To View Product | | |
Key Differences Between Toro Echo 8010 Vs 9010
The Echo 9010 is the newer model that was released by Echo so it was basically released as an upgrade to replace the 8010.
This means the 9010 is newer and it was improved by Echo to be stronger, more powerful, more durable, and more effective.
How Do They Compare On Price?
In terms of price, the newer Echo 9010 model is slightly more expensive, but only by about 5%. The Echo 8010 sells at a recommended retail price of 599.99 USD while the Echo 9010 sells for 629.99 USD. This is not a very big difference considering what you get for that money.
How Do They Compare On Weight And Handling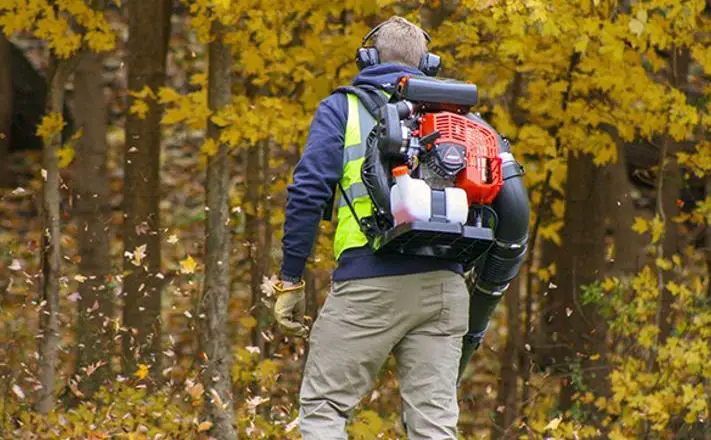 In terms of weight, the Echo 9010 is 12.1kg while the Echo 8010 is 11.1kg.
This makes the newer model about 1kg heavier or almost 10% heavier.
This does make quite the difference when you are working for long hours as you will begin to feel the extra weight.
To counter the additional weight, the 9010 model has extra shoulder straps to make for a better fit on your back.
It also has a slightly longer tube which makes handling and transport easier.
How Do They Compare On Power – CFM & MPH
The newer Echo 9010 model comes with a bit of extra power compared to the older 8010 model. In terms of air volume at the nozzle, the 9010 has an extra 39 CFM (1110 CFM vs 1071 CFM).
And in terms of maximum airspeed at the nozzle, the 9010 has an extra 9 MPH on the older model (220 MPH vs 211 MPH).
Where Do They Get Their Power From
Both of these leaf blowers are gas-powered. That means that they run on gasoline and that they have a built-in fuel tank that can be refilled as needed. As both of these machines has 2-stroke engines, you will need to mix the gasoline with 2-stroke engine oil at a ratio of 50:1.
What Attachments Are Available For It?
Neither of these machines comes with additional attachments. They are specially designed to blow leaves away at a high force so there are no extra attachments to use for other purposes.
They do come with a standard metal ring on the lower pipe to help protect the pipe from wear and tear and this can also be used for scraping debris.
How Do They Compare On Efficiency
In terms of efficiency, they both run relatively at the same efficiency.
The Echo 9010 puts out a bit more power and it has a slightly bigger fan, so it will also use a bit more fuel when compared to the 8010.
Pro Tool Reviews gives some information to compare the machines.
Echo 8010 Pros And Cons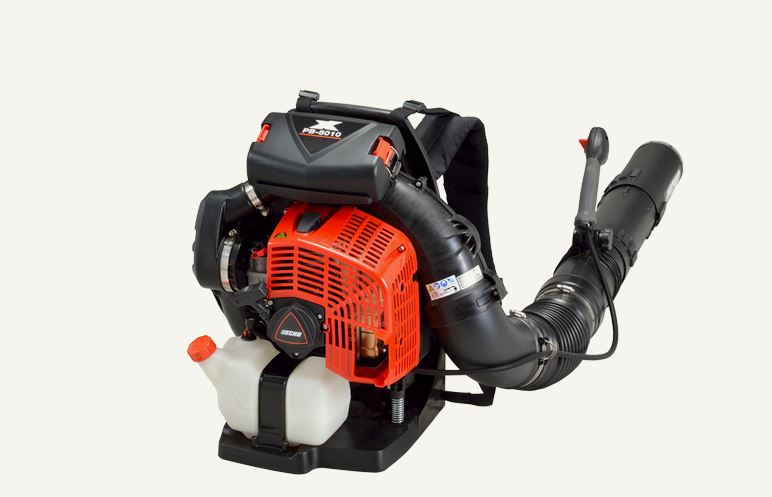 Pros
Slightly lower price
A powerful machine
Cons
Overall Score: 95/100
Check Out More Reviews Here:
Echo 9010 Pros And Cons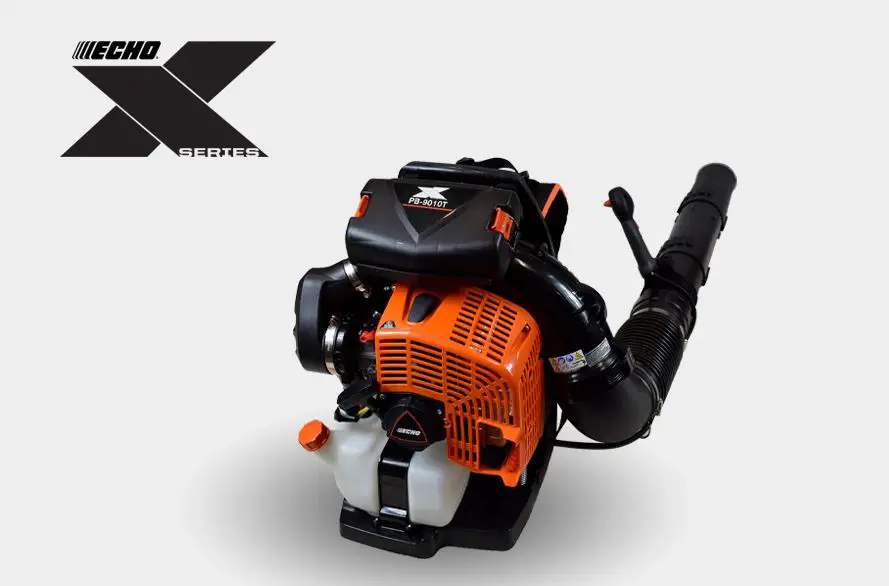 Pros
The most powerful leaf blower
Long tube for easy use
Bigger fan for cooling
Cons
Overall Score: 97/100
Check Out More Reviews Here:
Who Should Buy Each One?
Which one you should buy will depend on your individual needs.
It depends on how much you will use the machine, how much power you need, how long you will be using it at a time, etc.
If you need the bigger and better machine then the Echo 9010 is the way to go, but if you are looking to save a bit of money and go for a slightly lighter machine (but just as good), then the Echo 8010 would be a better option.
There are also some great discussions on the Lawn Site Forum.
3 Other Similar Leaf Blowers To Consider
1. Husqvarna 350BT Leaf Blower
First Impressions
Chosen by Consumer Reports as one of the best gasoline-powered backpack leaf blowers. A great machine that ticks all the boxes.
Key Selling Points
2 cc engine
2 pounds
Comes with a 5-year warranty
Pros
Can run at multiple speeds
Affordable price
Cons
Lacks a bit of power
Limited support straps
Overall Score: 90/100
Check Out More Reviews Here:
2.   Stihl BG 86 C-E Leaf Blower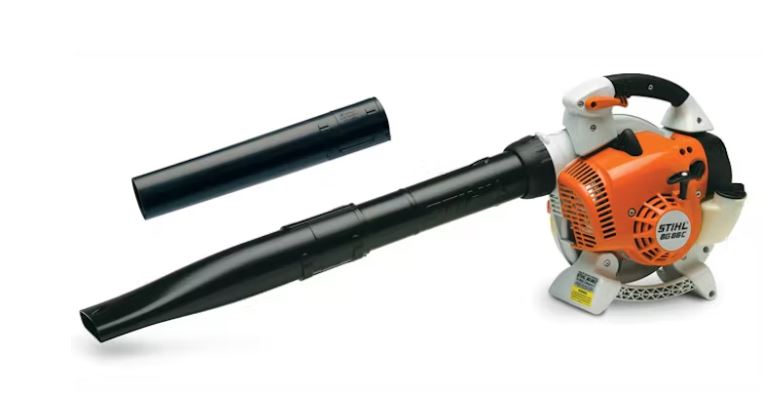 First Impressions
A handheld leaf blower that runs with gasoline. Stihl is one of the best brands so you can be sure to trust this machine.
Key Selling Points
27 cc engine
4 pounds
2-year warranty
Pros
Cons
Overall Score: 85/100
Check Out More Reviews Here:
3. Ego LB6002 Leaf Blower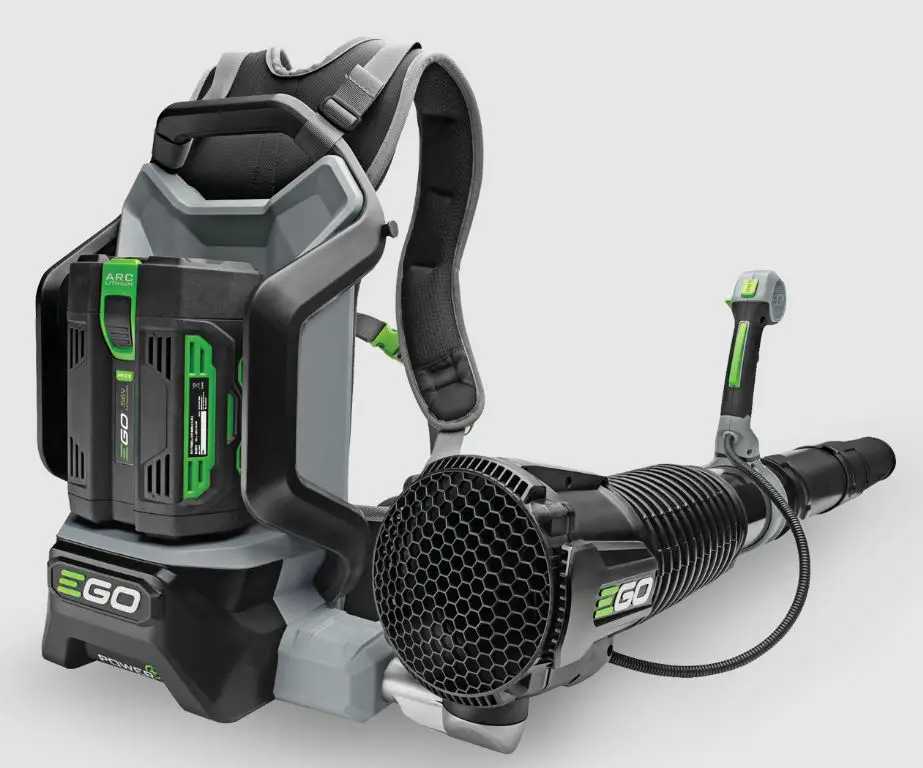 First Impressions
A battery-powered backpack leafblower that is manufactured by a leader in battery-powered tools. A lightweight and easy-to-use machine that gives a decent amount of power.
Key Selling Points
Battery-powered
3 pounds
5-year warranty
Pros
Easy to carry around
A lot less noise compared to a gas engine
Cons
Lacks power
Batteries take time to recharge
Overall Score: 90/100
Check Out More Reviews Here:
What Is Our Overall Recommendation?
Overall we recommend the Echo 9010 rather than the Echo 8010.
Although the 8010 is still a great option and the machine is still highly effective and powerful, we feel that for a little bit more money you should rather go for the more powerful, better designed, and newer 9010 model.
Conclusion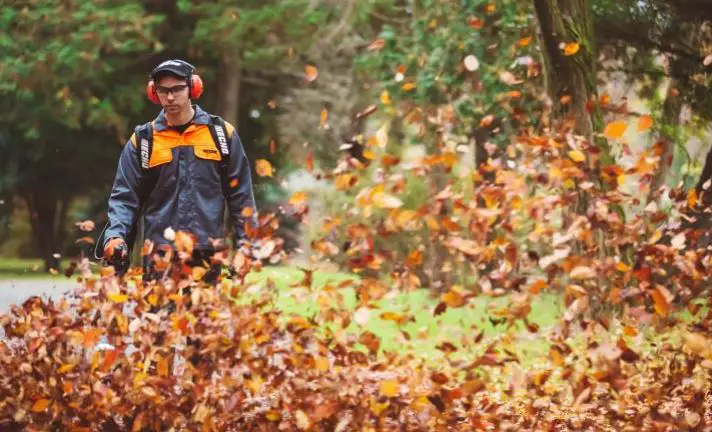 We hope that by the end of this article you have a clearer picture of leaf blowers, why they are important, and why choosing the right one for your needs is a valuable choice.
We compared the Echo 8010 and the newer model, the Echo 9010. We looked at all the important aspects of how these models compare to see which one is the better purchase.
We trust that you are now confident to make your decision. If you still need some advice, you can view the Echo USA website.