Toro 51619 vs 51621 – What's The Better Leaf Blower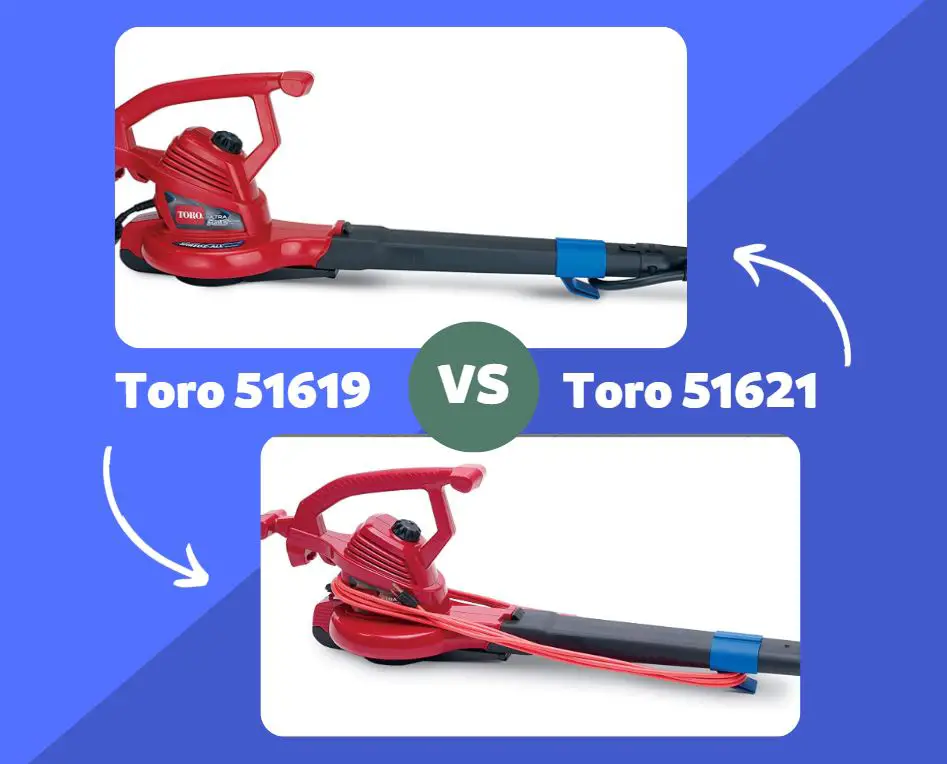 Leaf blowers are great tools that can save you a lot of time by simplifying your around-the-house garden work.
One of the more popular brands of leaf blower is Toro and today we are looking at which Toro model is the best.
We will compare the Toro 51619 and the Toro 51621 to see which of these models is right for you.
To make this comparison, we look at all the important aspects including price, efficiency, power, weight, attachments, pros, and cons.
We hope to give you a clear picture of each by the end of this article.
Intro To The Leaf Blowers And Why The Right Choice Matters
Leaf blowers are great tools. They can massively speed up your work around the house.
Getting the right one for your needs is important because you want something that will fit your budget, and that can do all the things you need to do. Getting combination tools like the 3-in-1 Toro range can be a great option.
For a buying guide in video format, have a look at this video guide.
Overview Of Toro 51619 vs 51621
Both the 51619 and 51621 are made by Toro and they are both 3-in-1 leaf blowers, mulchers, and vacuum combinations.
They both have the same designs, same power ratings, and same specs. The only way in which they are different is in the price, and in the number of attachments that come with them.
Quick Facts Comparison Table
| | | |
| --- | --- | --- |
|   | Toro 51619 | Toro 51621 |
| Power | 260 MPH & 340 CFM | 260 MPH & 340 CFM |
| Price | 89.99 USD | 99 USD |
| Number of Attachments | 6 in total | 8 in total |
| Weight | 8.5 pounds | 8.9 pounds |
| Score out of 100 | 93/100 | 95/100 |
| To View Product | | |
Key Differences Between Toro 51619 vs 51621
There are considerable differences between the Toro 51619 and the Toro 51621.
The biggest difference is probably that the 51619 is much lighter and the 51621 can take more attachments. Below we look at more differences, including price, weight, power, attachments, efficiency, and more.
How Do They Compare On Price?
The 51619 model is about 10% cheaper compared to the 51621. The price difference is because the 51621 model is the plus version of the 51619 so they are mostly very similar, but the 51621 comes with a few more extras.
How Do They Compare On Weight And Handling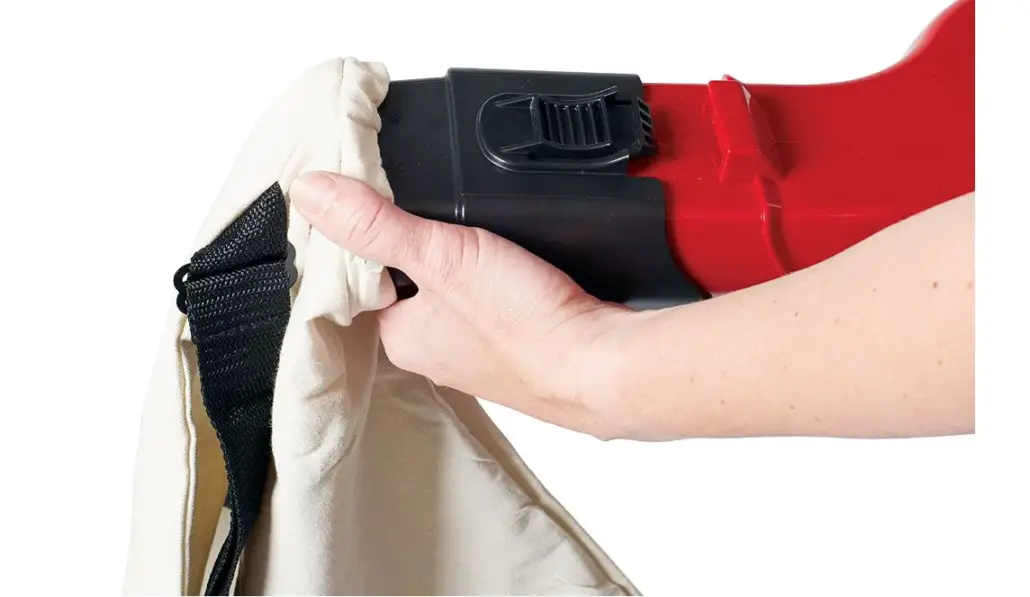 The Toro 51619 weighs 8.5 pounds and the Toro 51621 weighs 8.9 pounds. So the 51621 is slightly heavier, meaning you have to carry a bit heavier when using it. This is according to their Amazon specs.
How Do They Compare On Power – CFM & MPH
In terms of power (CFH & MPH), the two models are identical. Both of them put out 340 CFM of air volume and 260 MPH of airspeed.
Where Do They Get Their Power From
Both these leaf blowers are corded electric machines so they are powered by an extension cord that brings electricity from a power point into the machine.
What Attachments Are Available For It?
Both models come with the main tube, a power insert, and a concentrator insert. The 51621 has additional attachments like the oscillating nozzle and the shred ring. These parts will also fit on the 51619, but they need to be bought as extras.
How Do They Compare On Efficiency
In terms of efficiency, both these leaf blowers have the same level of efficiency.
Toro 51619 Pros And Cons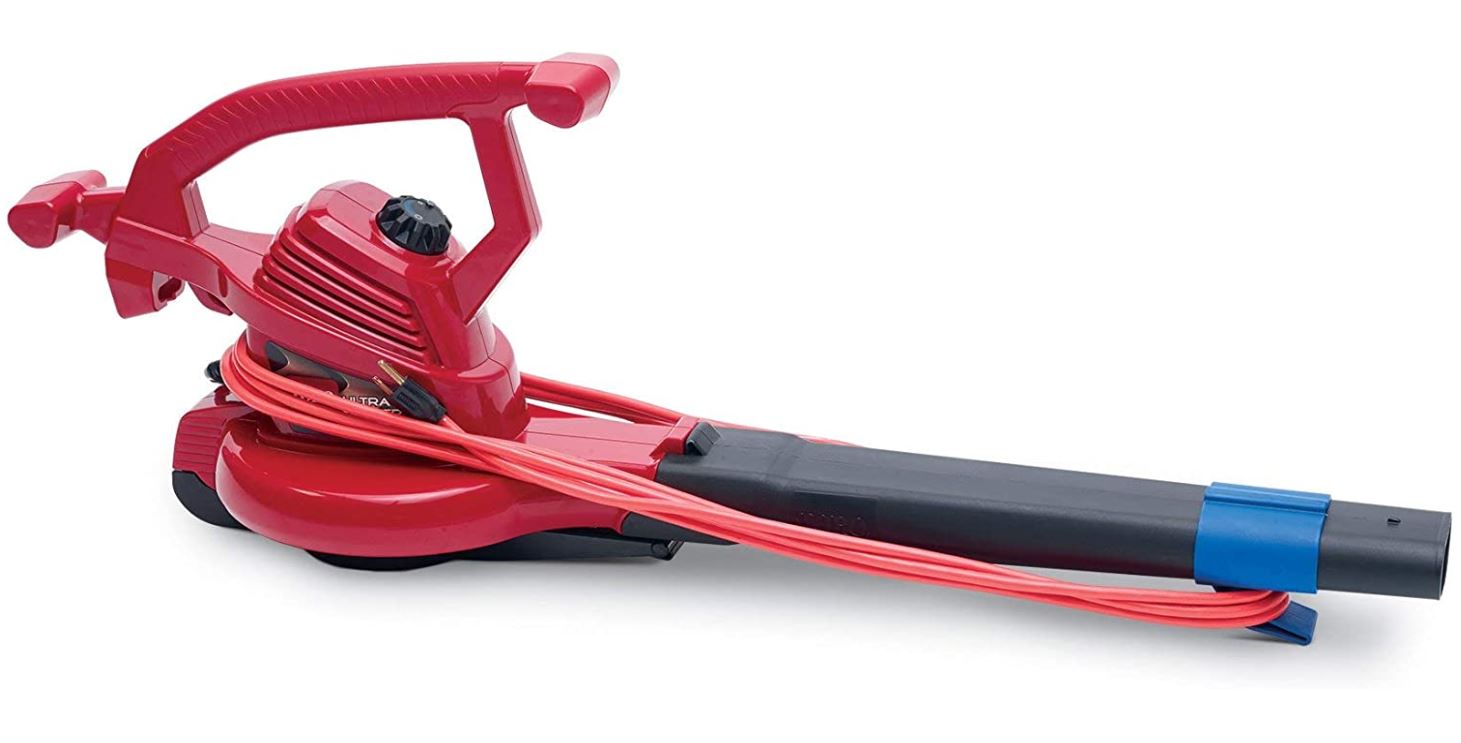 Pros
Lightweight
Easy to use
Cheaper
Cons
Limited attachments included
Overall Score: 93/100
Check Out More Reviews Here:
Toro 51621 Pros And Cons
Pros
More attachments included for more versatility
Easy to use
Cons
More expensive
Heavier with more attachments
Overall Score: 95/100
Check Out More Reviews Here:
Who Should Buy Each One?
The choice between the two models comes down to what attachments you need. If you do not require the additional attachments that come with the 51621, then the 51619 is the better option.
If you do want the extra attachments, then the 51621 is the better option.
3 Other Similar Leaf Blowers To Consider
1.   Toro PowerJet F700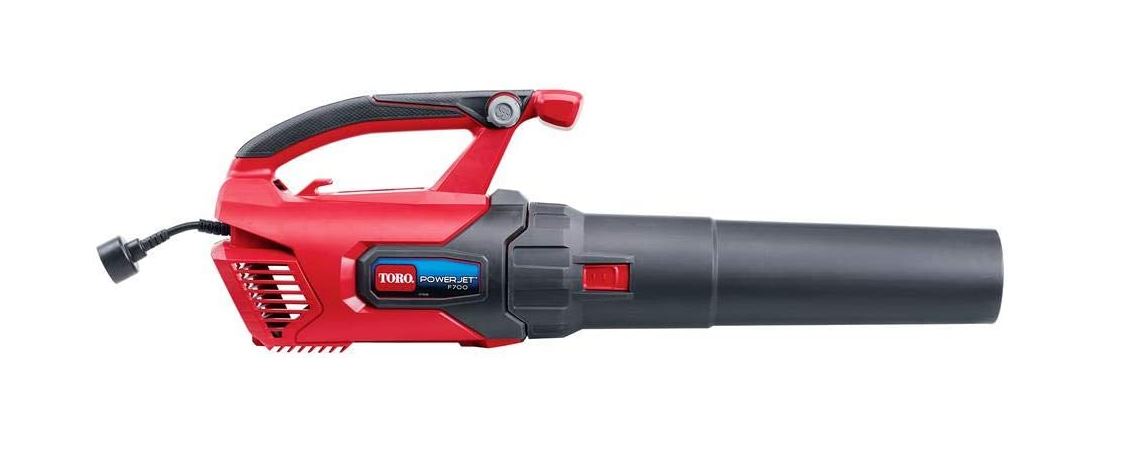 First Impressions
At first impression, this looks like it could be one of the best choices on the market.
This pick is also supported by Wirecutter from the NY Times. It is a well-designed machine from a trusted brand and it comes with many positive reviews.
Key Selling Points
Extremely powerful so removes leaves without fail
Lightweight so it is easy to carry
Easy to handle and easy to use
Toro is a reputable brand in the leaf blower world
Pros
Powerful airflow makes it easy to move wet and damp leaves
The price is more affordable than many other blowers
Well designed and easy to use
Cons
As with any corded blower, you are limited to the distance of your extension cord
This is only a leaf blower – it does not have the other abilities like with the Toro 51619 and 51621
Overall Score: 95/100
Check Out More Reviews Here:
2.   Worx WG521 Turbine 800 Leaf Blower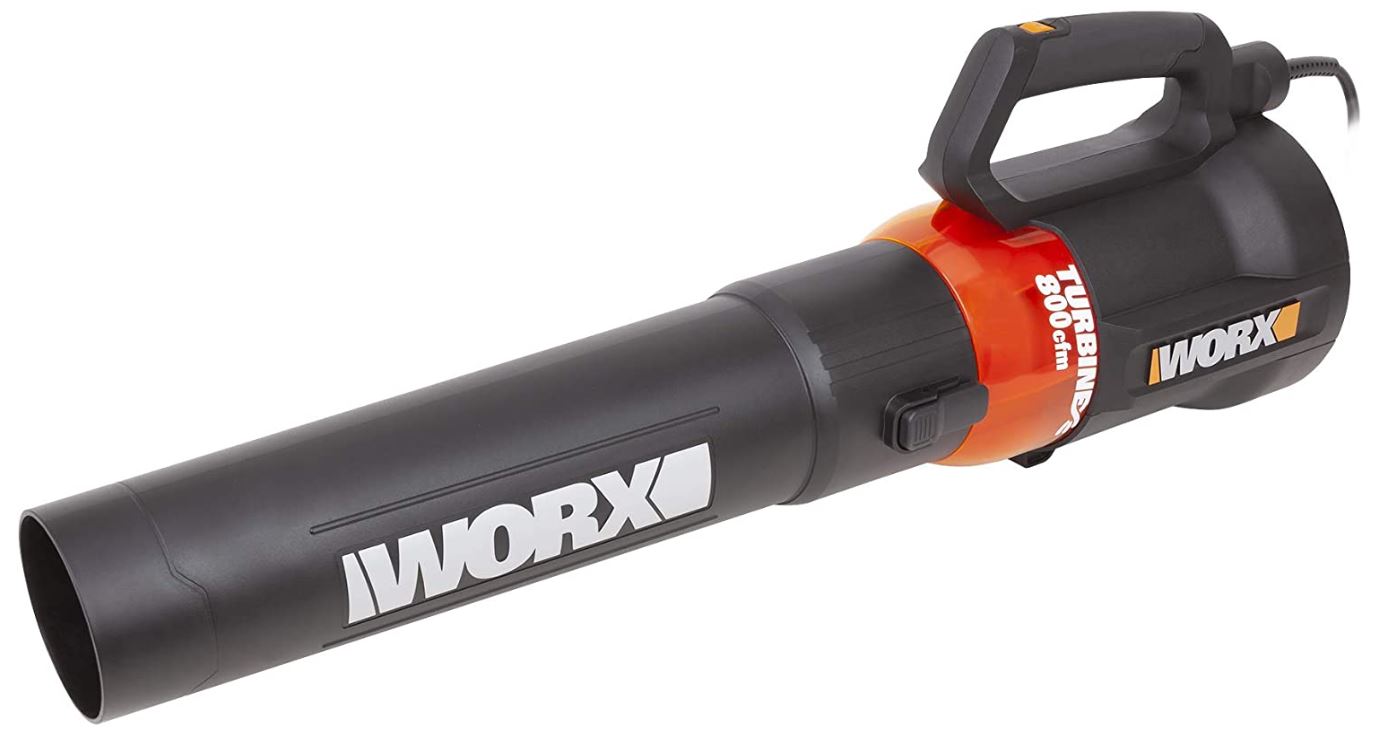 First Impressions
The Worx leaf blower is also a great option for a corded electrical leaf blower. It is a powerful machine that will easily remove any leaves and it has a durable and strong build. Worx is also a good brand that has a trustworthy reputation.
Key Selling Points
Easy leave removal with a powerful air output
Made by a trustable brand
Pros
One of the most powerful leaf blowers on the market
You can purchase this machine from all major retailers
Cons
A bit heavy so it will tire you out when you carry it for a long time
The design is less user friendly compared to the Toro models
Overall Score: 91/100
Check Out More Reviews Here:
3. Ego LB6504 Power+ 650 CFM Blower
First Impressions
The Ego leaf blower is a battery-powered cordless blower that gives you about 30 minutes of run-time per charge. Ego is the leader in battery-powered power tools so you know you get the best there is.
Key Selling Points
Cordless and battery-powered
Manufactured by the leader in battery-powered tools
Pros
Ego is the best battery-powered manufacturer there is
Cordless gives you the ability to go anywhere with the machine
Cons
The price is a lot higher compared to corded models
Overall Score: 93/100
Check Out More Reviews Here:
What Is Our Overall Recommendation?
Overall, it is hard to say because it will depend on each person's unique situation.
Your budget and needs are different from others, so it is difficult to say which is best for each situation.
In general, we would recommend the Toro 51621. This is because it comes with more attachments so the areas where you can use it are more and it will be more versatile.
For more info, you can also view this leaf blower guide.
Conclusion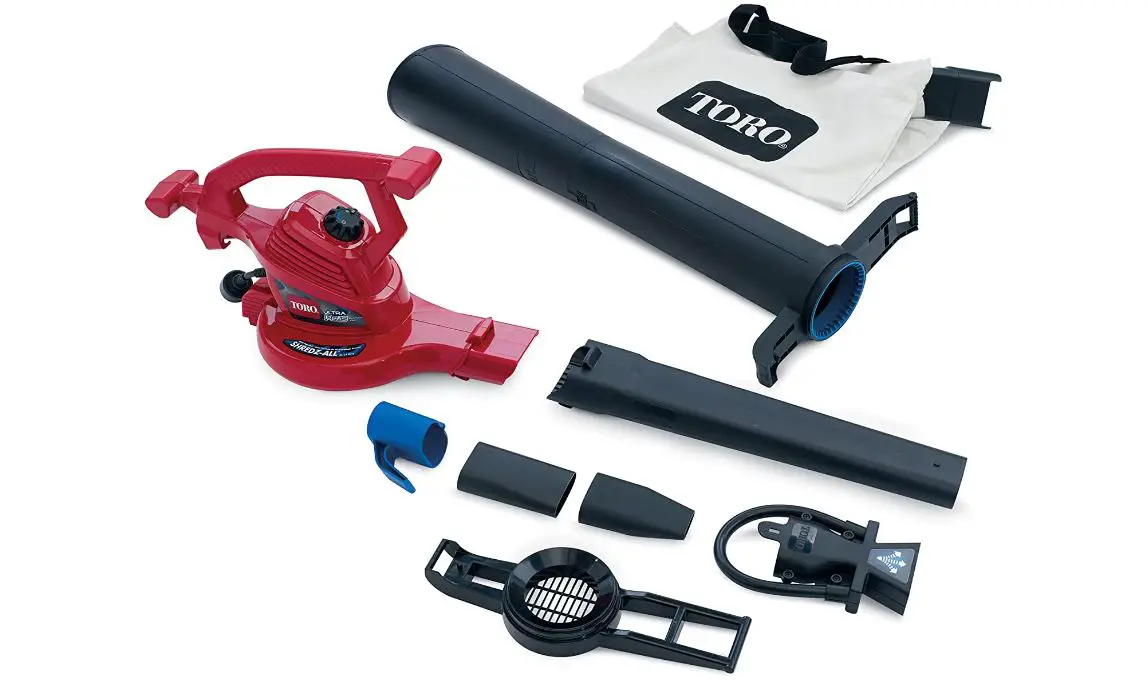 Through this article, we took a brief look at leaf blowers in general, why they are important, and how to choose one that is right for you.
We also compared the Toro 51619 and the Toro 51521 to see which leaf blower is the best among these two. As we discussed, it comes down to what your needs are because both are great options.
We hope that you are more confident to choose a leaf blower that will suit your needs. If you require any more advice or assistance, you can find local experts are a DIY store near you.