Husqvarna 572 Vs Stihl MS 500i Chainsaw – What's the Better Option?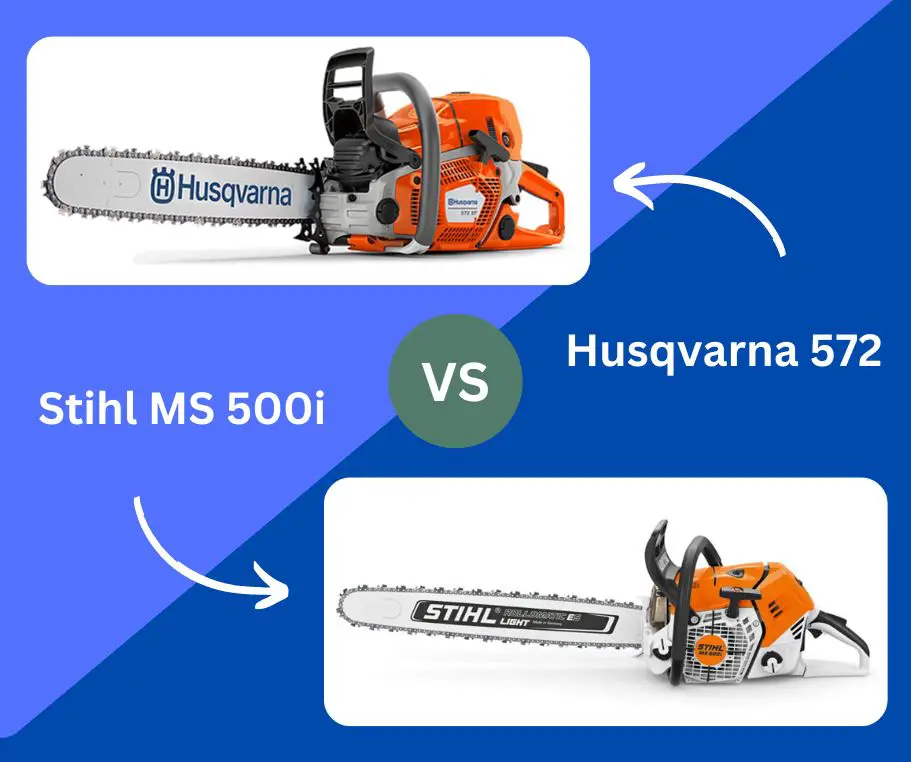 Again, we pit a Husqvarna chainsaw against a Stihl chainsaw to help you determine which model is best for your needs.
The last thing you want is to be stuck out in the field with a chainsaw that either quit on you, or doesn't have enough power to finish the job. Those are situations that you won't have to worry about if you are considering buying either the Husqvarna 572 or the Stihl MS 500i.
Both of these chainsaws are guaranteed to give forestry professionals the power they need to buck and fell big trees. But what you really have to consider are the more subtle, operational differences between these two saws. For that, we offer you the following comparison review.
Overview of the Stihl MS 500i Vs the Husqvarna 572
With the Husqvarna 572, you get classic Husqvarna durability coupled with a few advanced features that are designed to optimize engine performance and longevity.
With the Stihl MS 500i, you get a whole slew of technologically advanced features like onboard diagnostic software and sensor-controlled fuel monitoring.
The Stihl MS 500i is easily the most advanced chainsaw that we have ever laid our hands on; but that does not necessarily make it the best.
Husqvarna 572 Key Features
Chip Ejection – There is a clutch cover on the 572 that prevents wood chips from causing clogs.
Auto Tune – The AutoTune feature automates certain engine settings to compensate for clogged air filters, altitude and temperature.
Soft Cut-Out System – Another advanced feature that monitors the condition of the engine and prevents over-revving.
Common Husqvarna 572 Issues
The Husqvarna 572 has been known to be susceptible to compression issues. This could make the chainsaw hard to start.
Husqvarna 572 Pros & Cons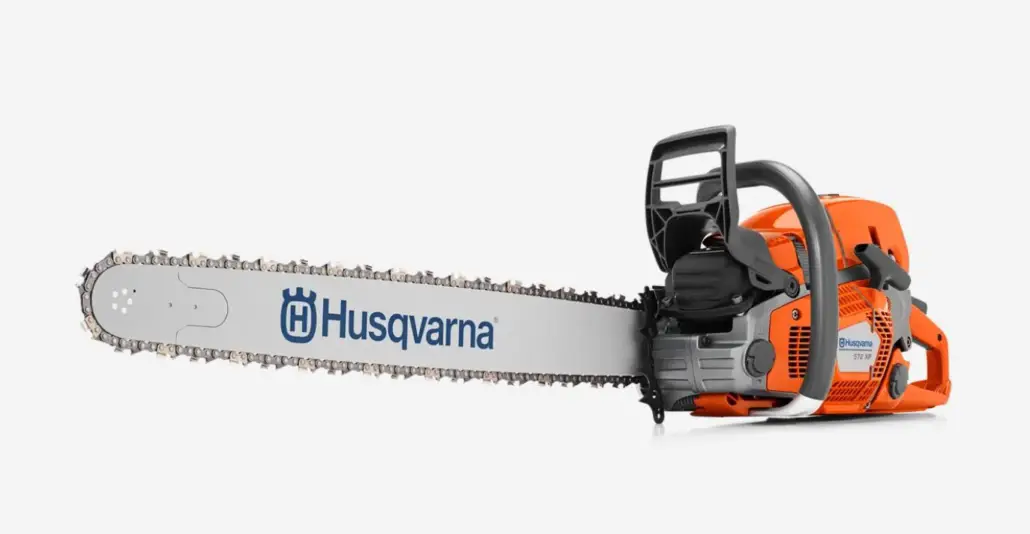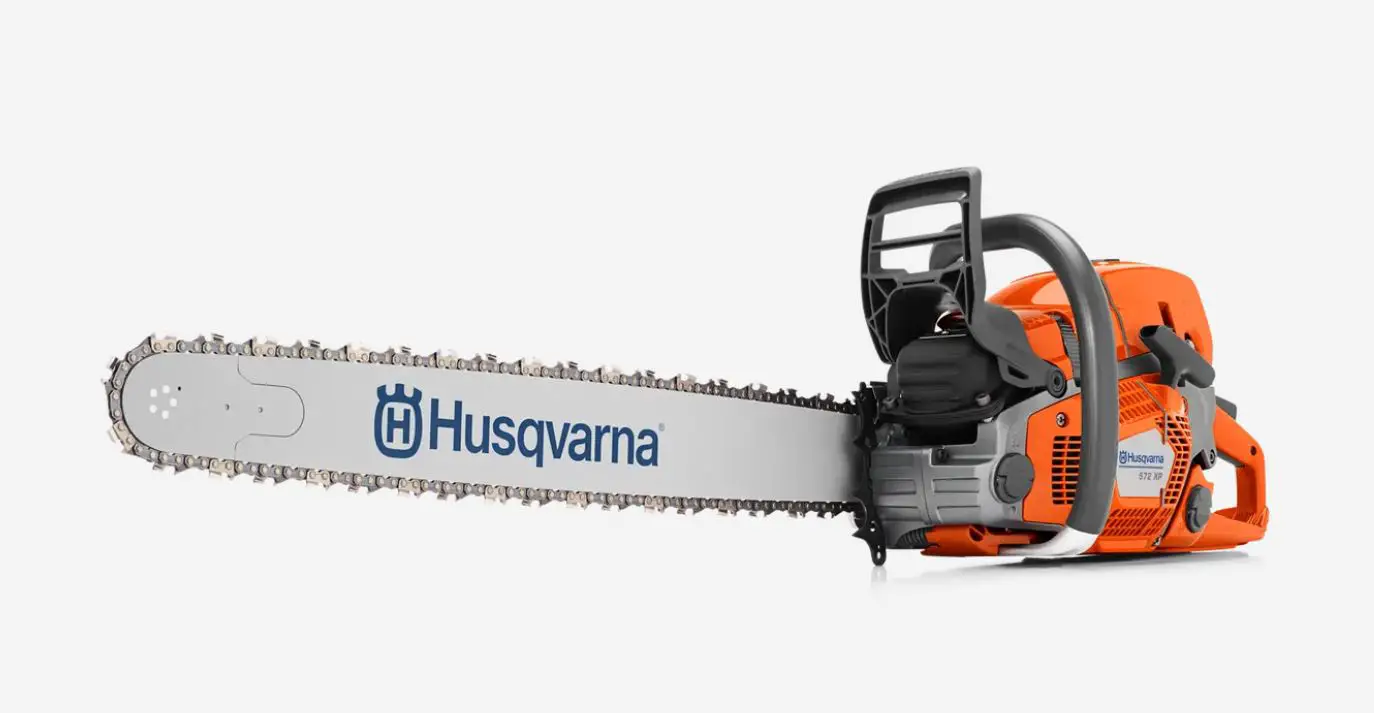 Pros:
28" max bar
Very durable
Rubber handle inlay
Air filter performs well
Cons:
Stihl MS 500i Key Features
Metered Fuel Consumption – onboard sensors control the release of fuel depending on how hard you are riding the saw.
MDG 1 Diagnostic Software – Onboard diagnostic software allows authorized dealers to identify and fix issues.
Retainers – Stihl still knows how to keep things simple. The oil and fuel caps on the Stihl MS 500i have retainer bands so they won't fall and get lost.
Stihl MS 500i Common Issues
The Stihl MS 500i is not without its issues. Some users have complained about the engine bogging down during acceleration and the smell of smoke when it's running.
Stihl MS 500i Pros & Cons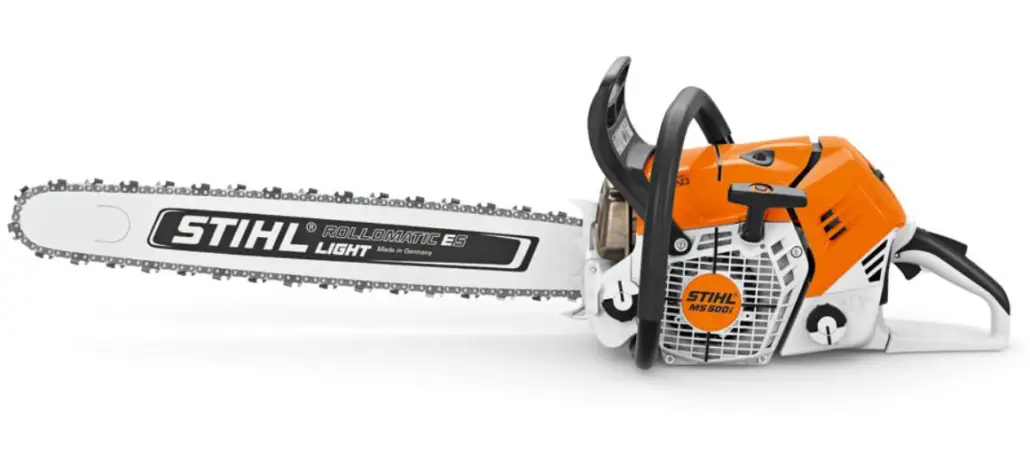 Pros:
Great for forestry work
Doesn't vibrate too much
Accelerates quickly
Easy to access the air filter
Cons:
More expensive than the Husqvarna 572
Grinding wheel issues
Who Should Buy Each?
Both of these chainsaws would be great for forestry professionals or commercial tree care work. They would also make good investments since both are very durable and have features that protect the engine.
Price Comparison
The Stihl MS 500i will cost you between $1300 and $1500. Husqvarna sells the 572 direct for $1,169.
Weight & Handling Comparison
Like most high-level Husqvarna chainsaws, the 572 is beefy, burly; but surprisingly comfortable.
The powerhead checks in at 14.5 pounds compared to the 13.9 pounds powerhead of the Stihl MS 500i; but the rubber handle inlays and angled front handle make it easy to work in the field.
And if you are going to slap on a big 28" bar, the Husqvarna will surely be the lighter and more agile of the two saws.
Blade & Chain Comparison
The Stihl MS 500i can be fixed with a bar between 16 and 36 inches. The max recommended bar for the Husqvarna 572 is 28". The Husqvarna 572 can also be outfitted with a .050" or .058" chain.
Power Comparison
This is where the Stihl MS 500i starts to pull ahead. Not only can it support a massive 36" bar, it gives you more engine power too. The Husqvarna taps out at 5.8 HP and 9,900 RPMs while the Stihl MS 500i sports a 6.7 HP engine.
The Stihl MS 500i was slightly better for cutting through dense wood like oak. It produced less kickback and made for overall easier cutting. While both saws are suitable for felling trees, the Stihl MS 500i will make for an easier go of it.
Efficiency Comparison
The Stihl MS 500i was very efficient with fuel as it automatically adjusts to cutting conditions. On the other hand, the 572 consumes about 3.8 lbs of fuel per hour.
Durability Comparison
One thing we really liked about the Husqvarna 572 was that it featured a magnesium crankcase. The chassis also seems more durable than that of the Stihl MS 500i which is made mostly of plastic parts. While the onboard diagnostic system on the Stihl MS 500i will help you troubleshoot issues, the 572 just feels like it will last longer.
Other Chainsaws to Consider
Stihl MS 462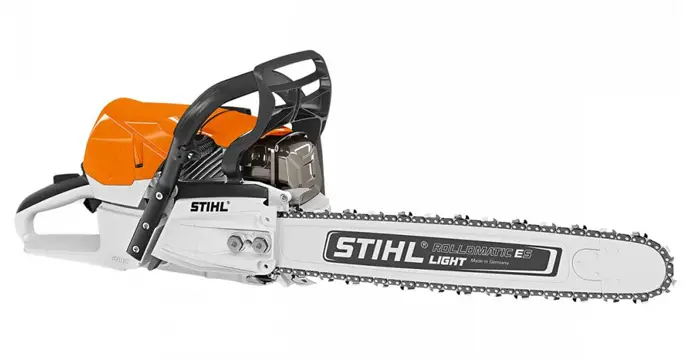 The Stihl MS 462 sports a 5.9 HP engine so it's not slouch when it comes to power. The chain tension can be easily adjusted as well.
Overall Score: 94/100
Check Out More Reviews Here:
Husqvarna 460 Rancher

This is another gas-powered chainsaw with a 60.3cc engine. The max engine output generates 9,000 RPM's making this saw a capable upper mid-level option.
Overall Score: 93/100
Check Out More Reviews Here:
Stihl MS 362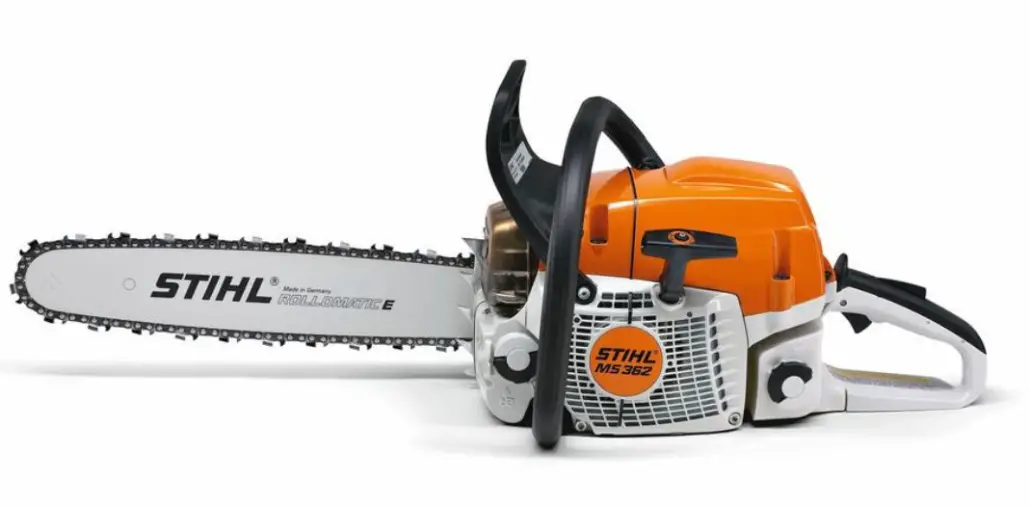 The MS 362 can be fitted with a chain between 16 and 25 inches. It has a 4.6 HP engine and weighs only 12 pounds. This is a great lightweight chainsaw that is suitable for cutting cookies, processing firewood and other light-duty wood work.
Check Out More Reviews Here:
Final Assessment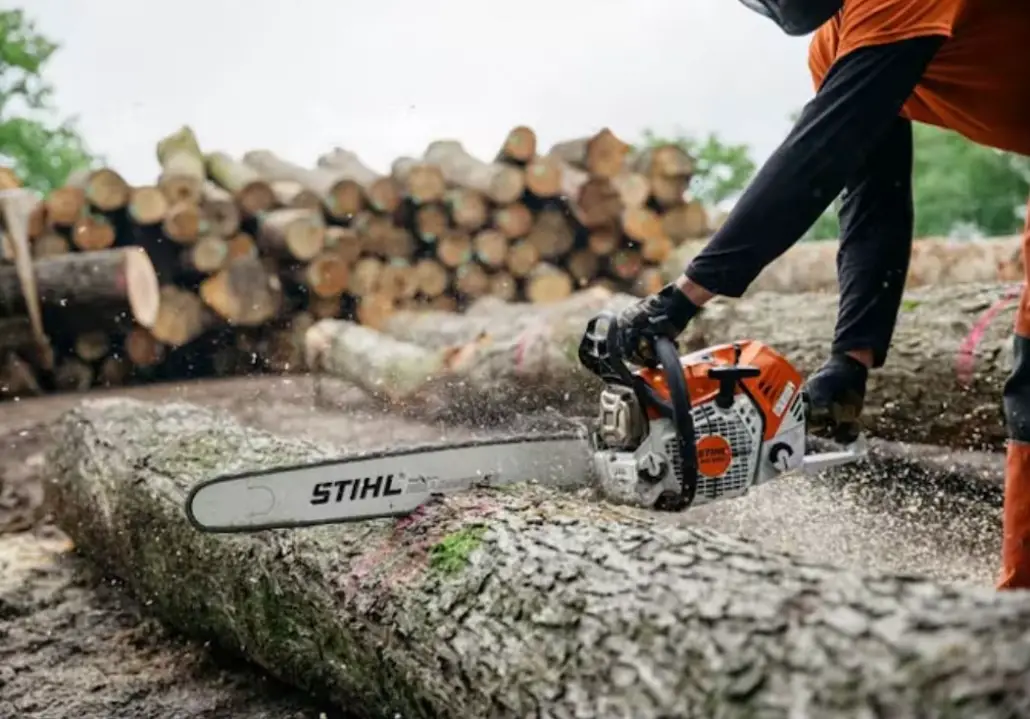 This was a tough one to call because the Stihl MS 500i gives you an edge on power but the Husqvarna 572 is likely to be the more durable saw. In the end, you will have to make the decision.
But if you need that extra bit of cutting power in the field, you would do well with the Stihl MS 500i. For a long-lasting saw, the Husqvarna 572 would likely be best.