Stihl MS 462 Vs Stihl MS 500i Chainsaw – What's the Better Option?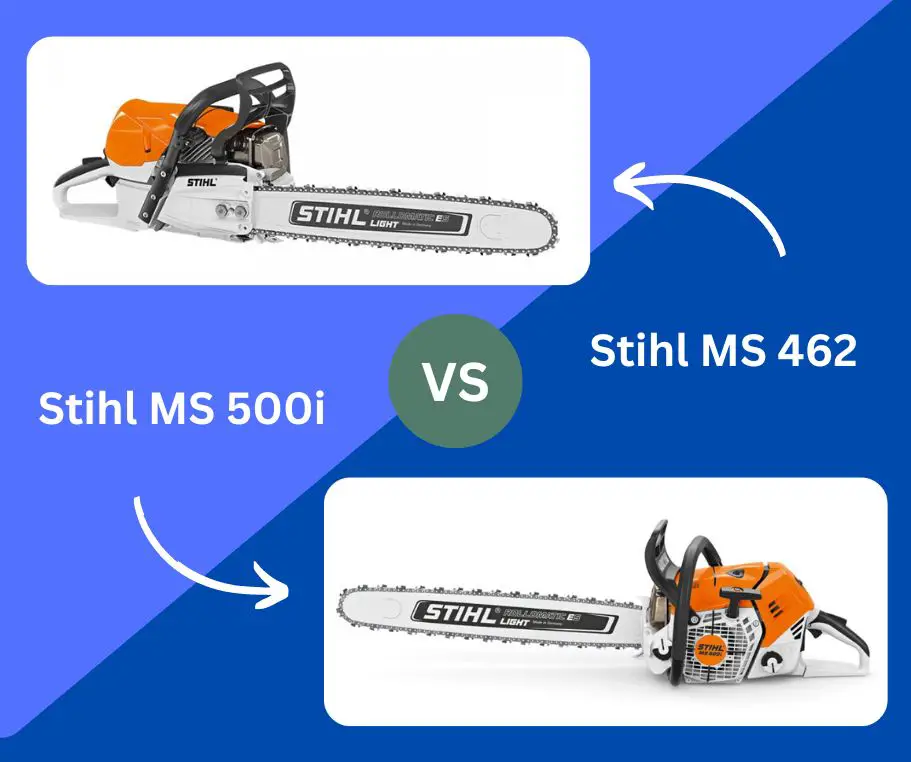 It's a tale of old vs new, manual vs automatic and traditional vs technology when comparing the Stihl MS 500i and the Stihl MS 462 chainsaws.
We know Stihl to be a company that likes to pack a lot of features into their outdoor tools. But with the Stihl MS 500i, they are taking things to the next level. But before you go dropping top dollar on this technologically advanced chainsaw, you should read our comparison review.
We wanted to see just how useful and dynamic the Stihl MS 500i was so we compared it to one of their older, tried and true models: the Stihl MS 462. Read on to find out how they stacked up against each other.
Overview of the Stihl MS 500i Vs The Stihl MS 462
There was a lot to take in with the Stihl MS 500i. Whereas the Stihl MS 462 is more or less your straightforward, traditional gas-powered chainsaw, the Stihl MS 500i introduces new technology like onboard diagnostics and electronically controlled fuel injection.
The Stihl MS 500i is still gas-powered and has some of the features you would expect to find on a Stihl saw like side-access chain tensioner and aunty-vibration technology; but it raises the bar so to speak in terms of fuel consumption and ease of ownership.
Stihl MS 500i Key Features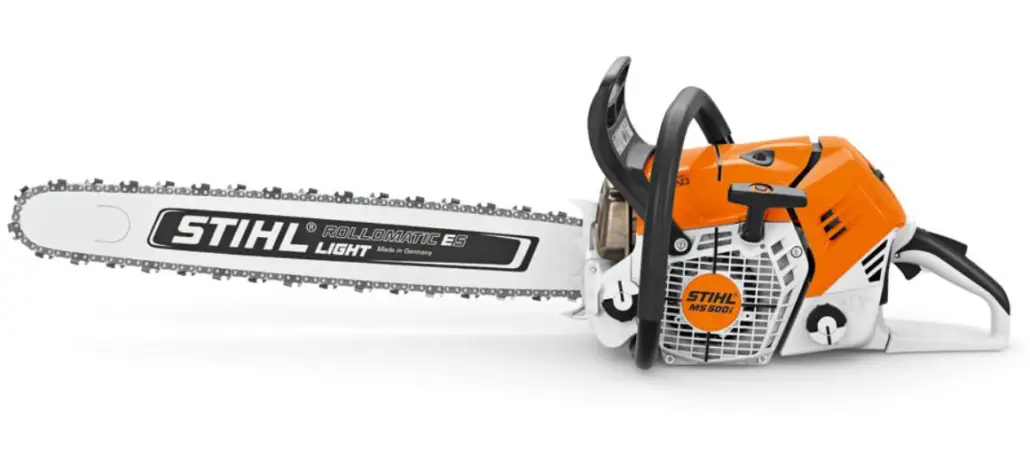 Metered Fuel Consumption – onboard sensors control the release of fuel depending on how hard you are riding the saw.
MDG 1 Diagnostic Software – Onboard diagnostic software allows authorized dealers to identify and fix issues.
Retainers – Stihl still knows how to keep things simple. The oil and fuel caps on the Stihl MS 500i have retainer bands so they won't fall and get lost.
Common Stihl MS 500i Issues
Some of the most common problems reported for the Stihl MS 500i include the engine running too hot, abnormal noises from the grinding wheel and oil leaks even when the engine isn't running.
Stihl MS 500i Pros & Cons
Pros:
Easy for dealers to repair
Can be fitted with a bar up to 36"
More powerful than the 462
Only slightly heavier than the 462
Cons:
More expensive
Oil leak issues
Stihl MS 462 Key Features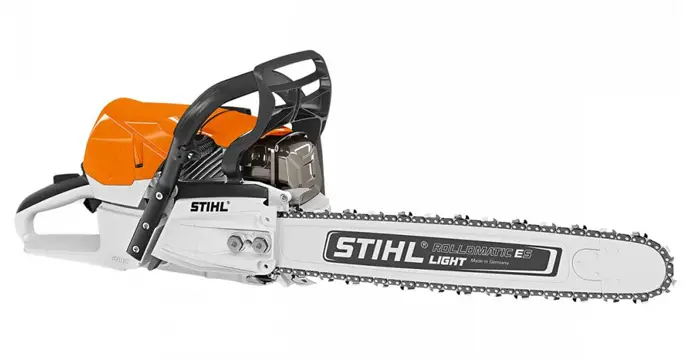 Pre-Separation Air Filter – The air filter system utilizes centrifugal force to eject larger debris and keep it from reaching the actual filter.
Decompression Valve – The decompression valve reduces compression in the cylinder for easier startups.
Winter/Summer Shutter – A simple adjustable cover that protects the carburetor in both hot and cold conditions.
Stihl MS 462 Common Issues
A lot of the issues reported for the Stihl MS 462 had to do with the chain losing slack. However, this may be an operator error as you can manually adjust the chain tension of this saw.
Stihl MS 462 Pros & Cons
Pros:
Good for delimbing
Great for firewood processing
A bit more affordable than the Stihl MS 500i
More compact
Cons:
Smaller max blade length of 25"
Struggles with hardwood
Who Should Buy Each?
It's clear that the Stihl MS 500i was built for the modern forestry worker or commercial tree care professional. This is the saw you will want to equip your team with if you run a major mill, tree care company or just need to handle big, burly trees.
The Stihl MS 462 is still capable of light commercial work like bucking small trees; but it is better-suited to residential work. This is evidenced by the fact that the max recommended bar length for the MS 462 is 25 inches.
Price Comparison
The Stihl MS 500i generally sells for between $1300 and $1500. You will typically find the Stihl MS 462 on sale for around $1200-$1400.
Weight & Handling Comparison
Believe it or not, the Stihl MS 500i is only 0.7 pounds heavier than the Stihl MS 462. Keep in mind though that this is a comparison of the weight of the powerheads only. Of course, if you slap a 36" bar on the Stihl MS 500i, it will end up being much heavier than the MS 462.
It's also worth noting that the Stihl MS 500i is a bit bulkier than the MS 462 and revs higher so it may feel unwieldy to some operators.
Blade & Chain Comparison
Stihl recommends an Oilomatic chain for both the Stihl MS 500i and the MS 462. The Stihl MS 500i can be outfitted with a bar between 16 and 36 inches while the company recommends a 25" max bar for the 462.
Power Comparison
The Stihl MS 462 has a 5.9 HP engine while the Stihl MS 500i has a 6.7 HP engine. The 500i is more powerful overall.
Efficiency Comparison
Overall, the automatic fuel consumption of the Stihl MS 500i made it more efficient. It also has a larger 26.5 ounce fuel tank. The 462 has a 24.3 ounce fuel tank. However, the automatic fuel monitoring of the Stihl MS 500i can be restrictive when you need an extra boost of power.
Durability Comparison
Both of these models seem fairly durable. They have a lot of plastic parts; but there's no getting around that if you're shopping Stihl saws.
Other Chainsaws to Consider
Husqvarna 372 XP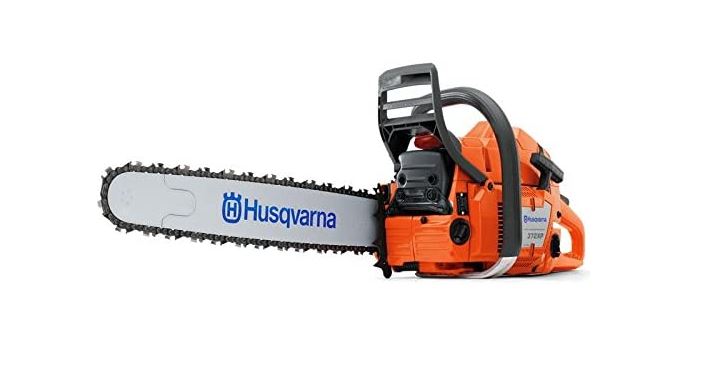 The 372 XP is powerful enough for commercial work with a 5.5 HP engine and a max blade length of 28".
Overall Score: 95/100
Check Out More Reviews Here:
Husqvarna 120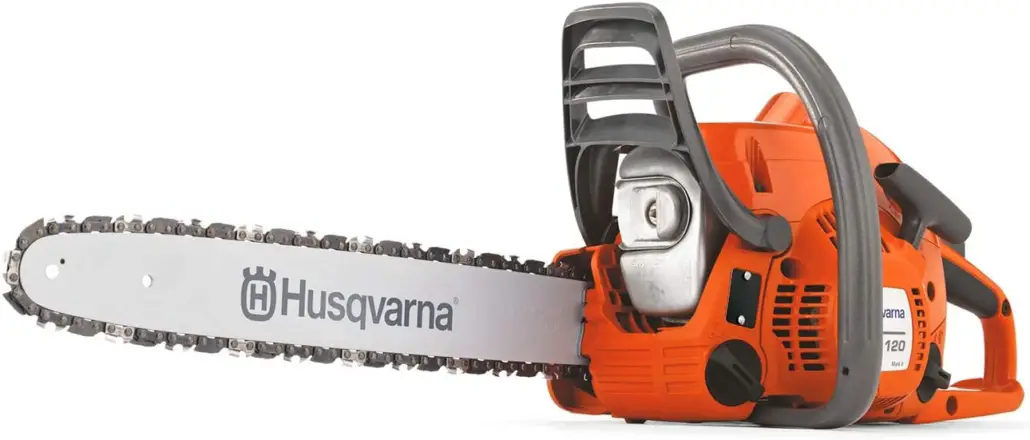 The Husqvarna 120 has a 38.2cc engine so it would be better for around-the-house work like firewood processing.
Overall Score: 93/100
Check Out More Reviews Here:
Husqvarna 572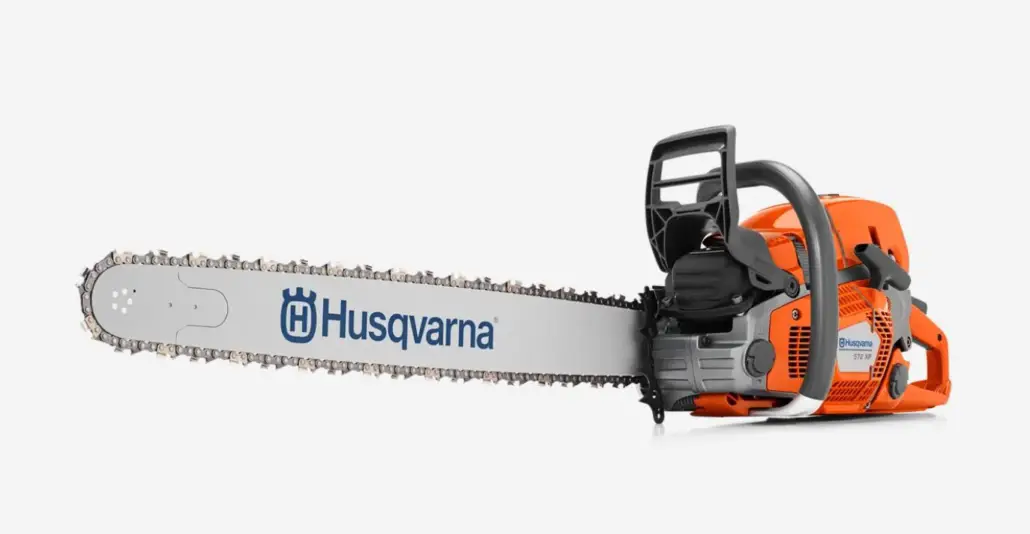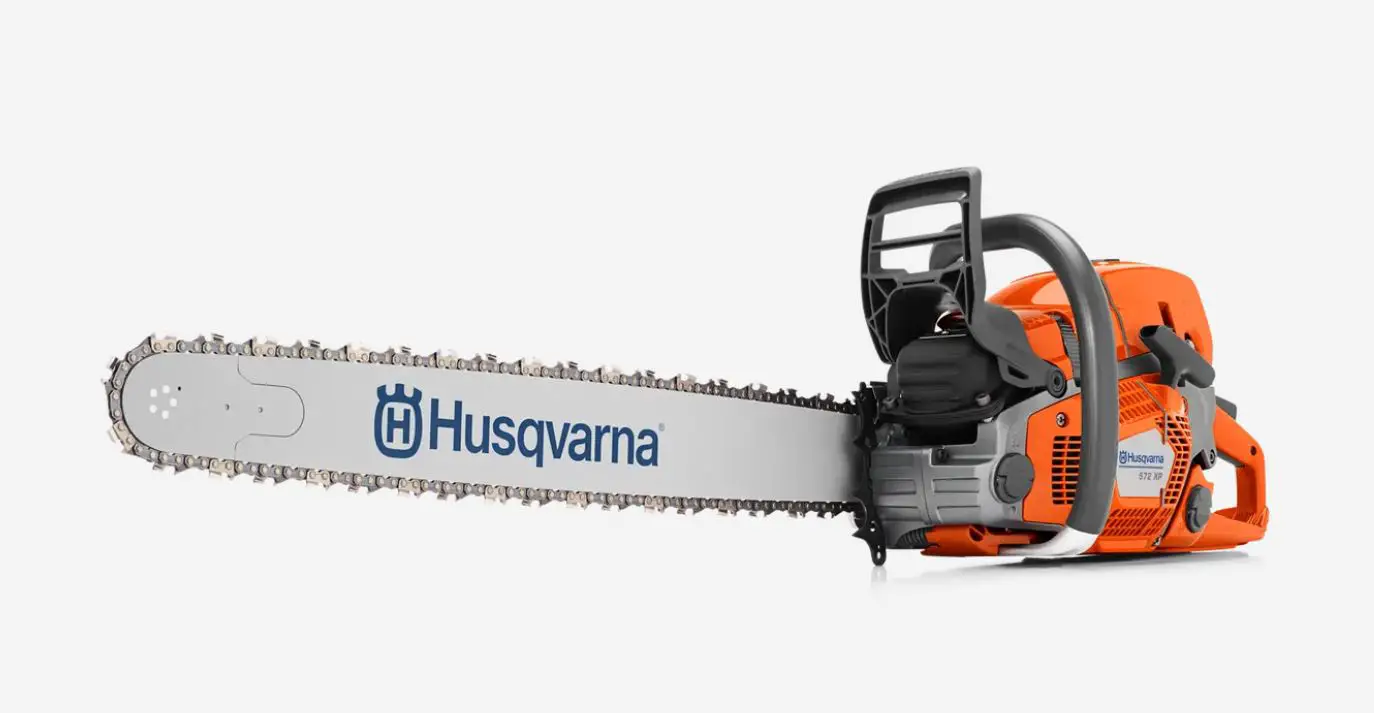 The Husqvarna 572 weighs just over 14 pounds but wields the power of a 5.8 HP engine. It's very durable and has an advanced air filter system.
Overall Score: 96/100
Check Out More Reviews Here:
Final Assessment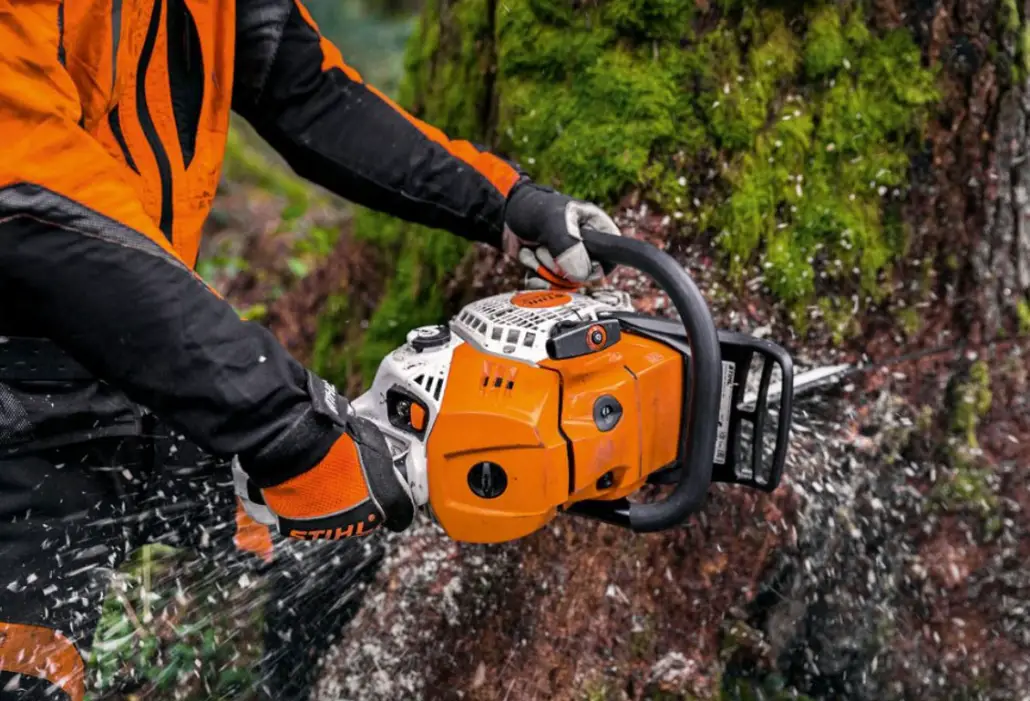 We can foresee that all the technological advancements of the Stihl MS 500i chainsaw will cause some headaches for users in the long-run.
But in the here and now, it is a very impressive chainsaw that delivers commercial-grade power and then some. While the MS 462 is still a viable option, the Stihl MS 500i wins today's comparison.