Husqvarna 372 XP Vs Stihl 462 Chainsaw – What's the Better Option?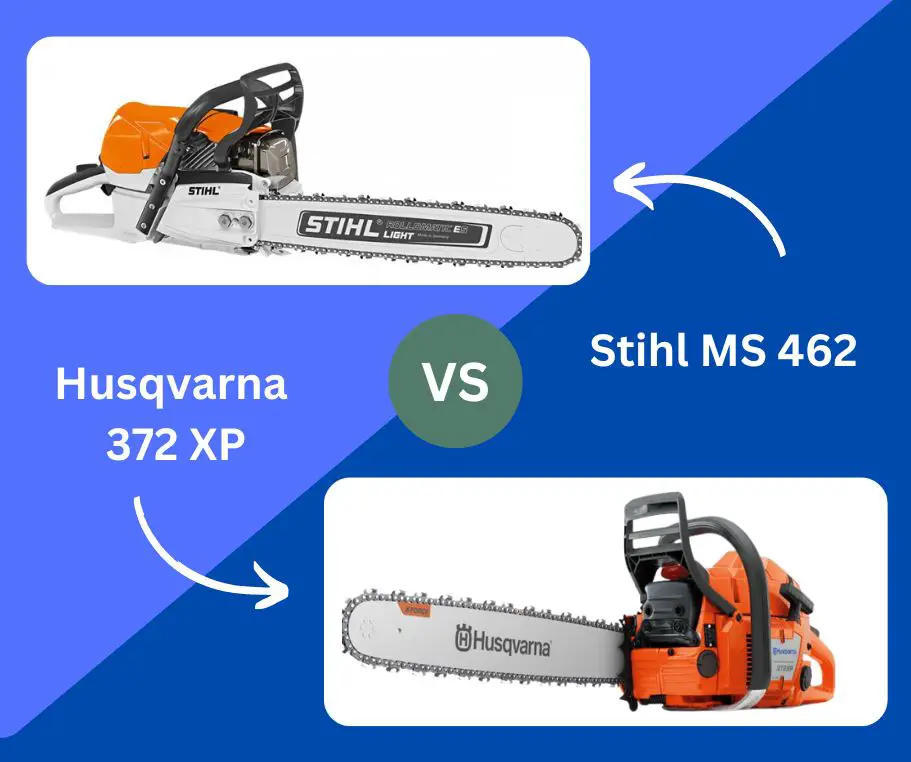 Husqvarna is known for making durable, professional-grade chainsaws while Stihl makes its mark by making saws that are easy to operate and loaded with features that make the operator's job easier.
Today we will be taking a look at the Husqvarna 372 XP and the Stihl 462 chainsaws. Both saws offer power in the larger mid-size range so they are suitable for light commercial work and most definitely powerful enough for around-the-house use.
Of course, the better option will depend on what your needs are. But there are still important considerations to be made. Take a look at how these two saws stack up against one another.
Overview of the Husqvarna 372 XP Vs the Stihl 462
We were surprised when we found that the Husqvarna 372 XP actually kept up with the Stihl 462 in terms of periphery features.
Both of these chainsaws are equipped with features that are designed to make them long-lasting and easy to operate.
Both have side-access chain tensioners, multi-stage air filtration and kickback safety features. However, these two chainsaws differ in some key areas…
Husqvarna 372 XP Key Features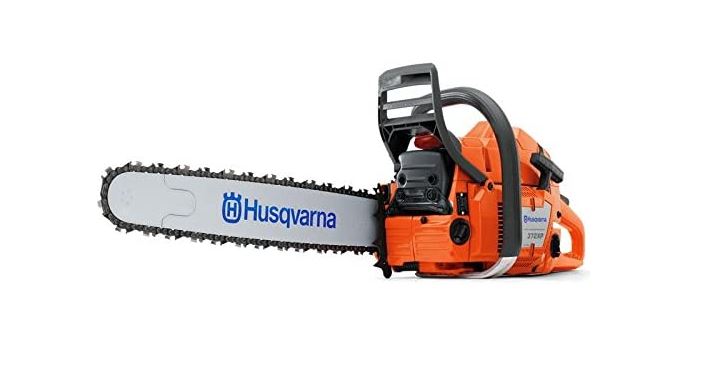 Tilted Front Handle – The front handle is slightly askew to make it more ergonomic and comfortable.
Snap-Lock Air Filter Cover – You don't need tools to access or remove the air filter of this chainsaw.
Magnesium Crankcase – The magnesium crankcase is capable of withstanding high RPM usage and should last a long time.
Common Husqvarna 372 XP Issues
One common problem with the Husqvarna 372 XP is that it can run too rich. But all you should have to do to remedy this situation is adjust the carburetor.
Husqvarna 372 XP Pros & Cons
Pros:
Very durable
Adjustable oil pump
28" max bar
20 ml max oil capacity
Cons:
Stihl 462 Key Features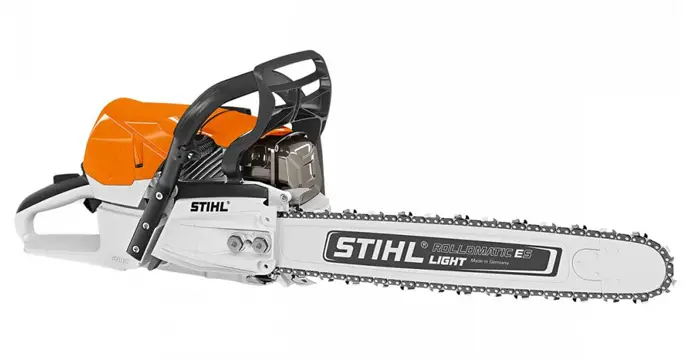 Pre-Separation Air Filter – The air filter system utilizes centrifugal force to eject larger debris and keep it from reaching the actual filter.
Decompression Valve – The decompression valve reduces compression in the cylinder for easier startups.
Winter/Summer Shutter – A simple adjustable cover that protects the carburetor in both hot and cold conditions.
Common Stihl 462 Issues
Some of the most common issues reported for the Stihl 462 include inadequate chain tension and high occurrence of kickback.
Stihl 462 Pros & Cons
Pros:
Air filter lasts for a long time
Good for felling small trees
Easy to adjust chain tension
Lighter than the Husqvarna 372 XP
Cons:
More expensive
Kicks back when bucking large trees
Who Should Buy Each?
It is recommended that the Stihl 462 chainsaw be outfitted with a 25" bar and that the Husqvarna 372 XP be outfitted with a 28" bar. So right off the bat, the Husqvarna 372 XP will be better for forestry workers or anyone that needs to buck and fell large diameter trees.
While both of these chainsaws are excellent for delimbing and processing firewood,the Stihl is actually a bit more wieldy and comfortable in the hands.
For that reason the Stihl 462 would be a good choice for anyone who doesn't have a ton of experience with chainsaws or needs one mainly for smaller tasks like firewood processing.
Price Comparison
The Husqvarna 372 XP costs $1,129 from the manufacturer and the Stihl 462 usually goes for around $1200-$1400 depending on the retailer.
Weight and Handling Comparison
The Stihl 462 weighs 13.2 pounds and the Husqvarna 372 XP weighs 14.6 pounds. The Stihl 462 also features low-vibration technology so it is a bit lighter and more comfortable to operate overall.
Blade & Chain Comparison
The Husqvarna 372 XP can be outfitted with a .058 gauge chain and can take bar as long as 28". It is recommended that the Stihl 462 be fitted with a blade no longer than 25".
Power Comparison
The Husqvarna 372 XP has a 5.5 HP engine with a max power speed of 10,200 RPMs. The Stihl 462 has a 5.9 HP, 72.2cc engine.
Efficiency Comparison
The Husqvarna 372 XP will consume about 3.5 pounds of fuel with every hour of operation so it needs to be refilled at least once for larger jobs. The Stihl 462 has a 24.3 ounce capacity fuel tank and runs about  as efficiently as the Husqvarna 372 XP. With oil, the Stihl 462 was more efficient as it features an automatic lubrication system that adjusts with the power output of the engine.
Durability Comparison
This is the department that Husqvarna usually dominates and today's comparison is no exception. The magnesium crankcase and the three-piece crankshaft give the Husqvarna 372 XP exceptional durability which should equate to good longevity.
Other Chainsaws to Consider
Husqvarna 130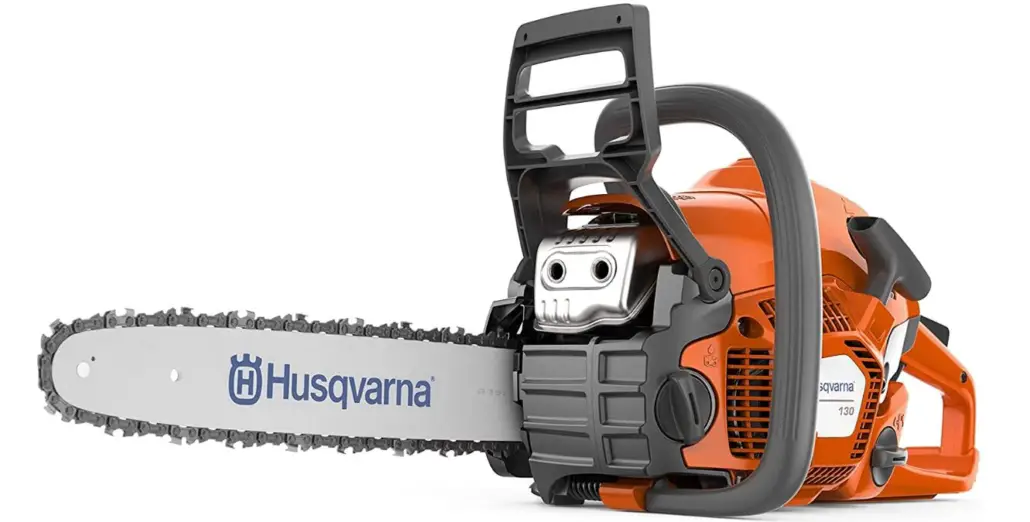 The Husqvarna 130 chainsaw sports a 38.2cc engine and weighs 10.3 pounds. It's a lighter and more workable chainsaw for sure; just be aware that it struggles with felling large trees.
Overall Score: 92/100
Check Out More Reviews Here:
Husqvarna 460 Rancher

Another very durable Husqvarna model with a 60.3cc engine that generates a max power output of 9,000 RPMs. Underpowered compared to the Husqvarna 372 XP, however, it is a great chainsaw to have for around the house saw jobs. The air filter is very easy to remove, clean or replace without the use of tools too.
Overall Score: 94/100
Check Out More Reviews Here:
Stihl MS 362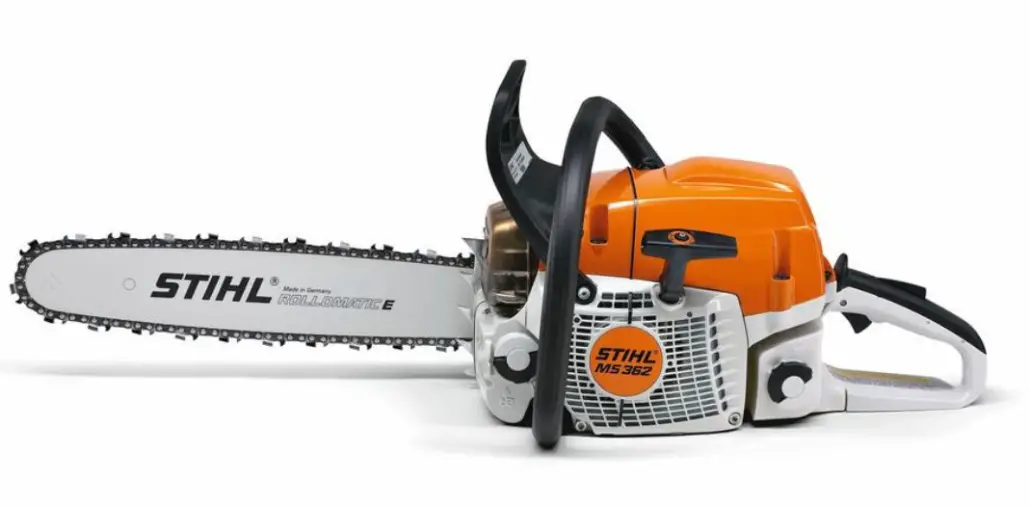 The Stihl MS 362 weighs just 12.35 pounds but sports a 4.69 HP engine. It can be fitted with a bar as large as 26" too.
Overall Score: 94/100
Check Out More Reviews Here:
Final Assessment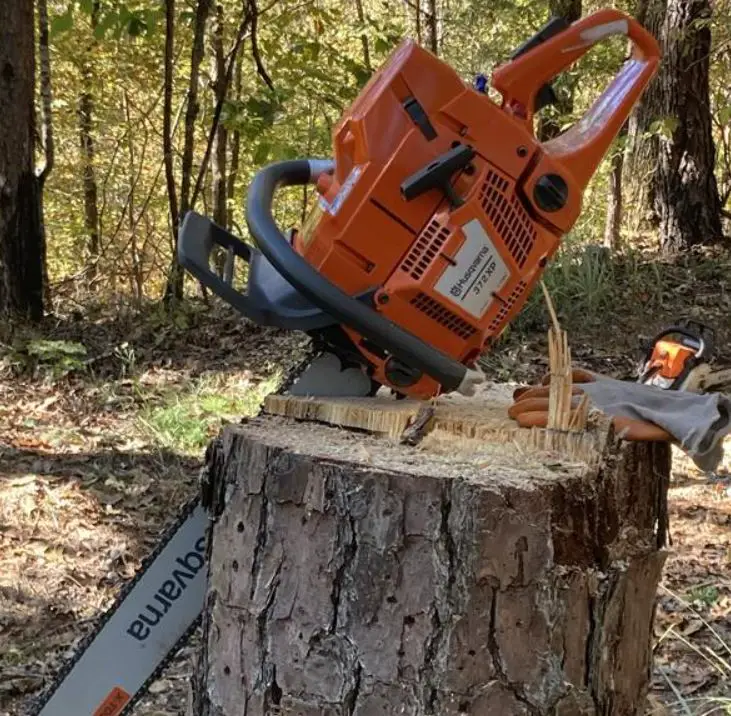 While the Stihl 462 actually has a higher overall engine output, its size and limited bar capacity are what hinder it.
In terms of pure power, the Husqvarna 372 XP comes out on top. We also liked the fact that the Husqvarna 372 XP has safety and convenience features that rival the Stihl 462.
And the additional weight of the Husqvarna 372 XP was honestly negligible. You can even score the Husqvarna 372 XP for cheaper than the Stihl 462 so it is definitely our choice as the superior chainsaw.