Kiwi Vs Scotchgard – What's the Better Fabric Protector?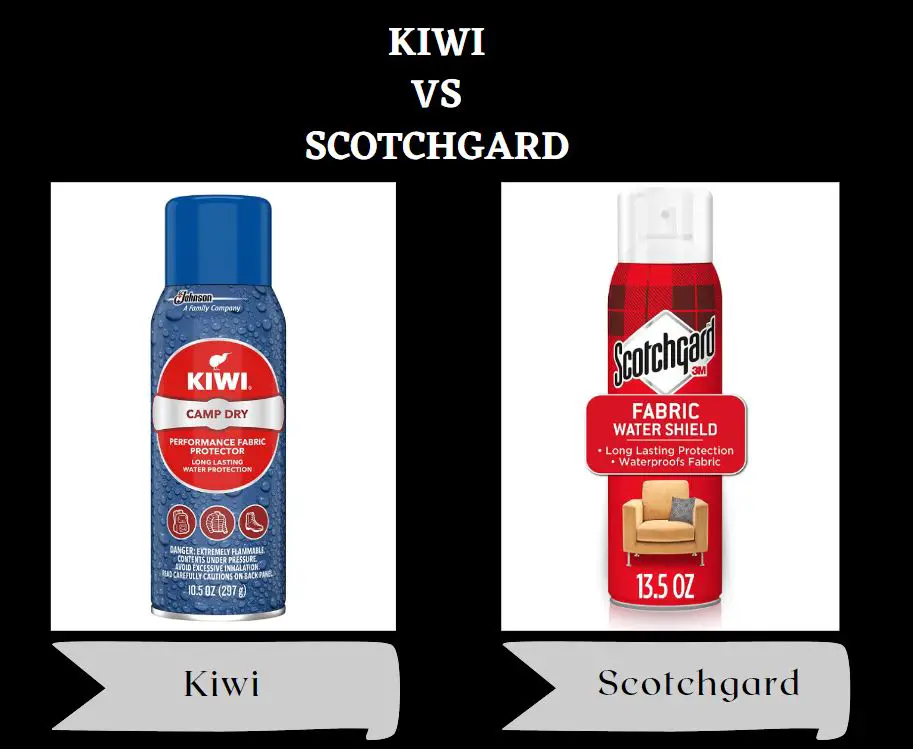 Protecting your fabrics from water and stains is important – especially when you paid a pretty penny for your patio furniture, luggage and other fabric products.
And while the fabric protector spray market isn't massive, you still have to be careful about what you buy.
So in the following comparison review, we will be taking a look at two very popular fabric protectors and pitting them against each other. The goal: to help you determine which is the better fabric protector for your needs.
Scotchgard Overview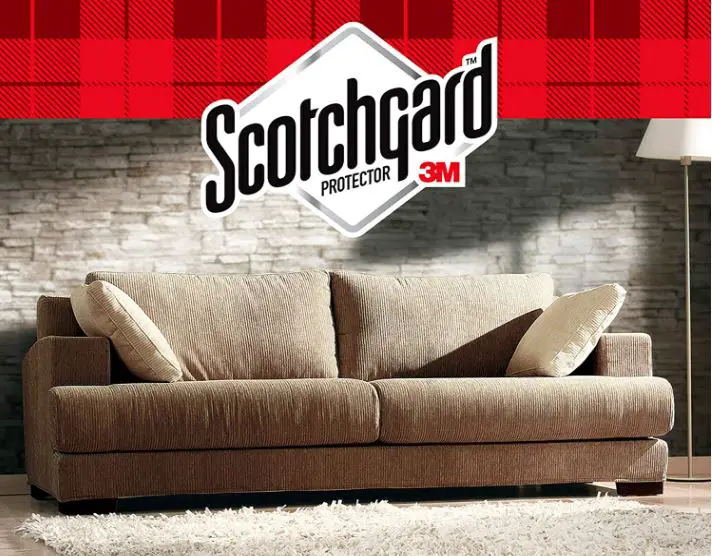 Scotchgard has been around for ages.
Their products first hit the shelves in 1956 and they were quickly acquired by the 3M corporation. Since then, they have been coming up with tweaked formulas from the original to branch out into stain removal and water repellents.
They make a wide variety of spray-on products that are sold internationally. They are often regarded as the most popular fabric protector product manufacturer in the country.
Kiwi Overview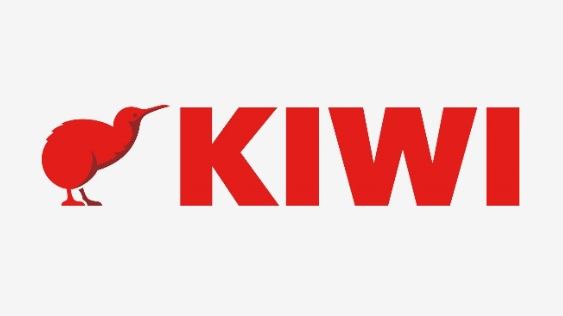 The Kiwi story dates back to 1906 Australia.
Back then, they started out as a shoe polish company. And even today, Kiwi is still the biggest shoe polish manufacturer in many countries.
Their products are extremely popular in the United Kingdom but they are sold in an estimated 108 countries. Kiwi was purchased by S.C. Johnson and the company has certainly made a name for itself in the United States.
What's the Difference Between Kiwi and Scotchgard?
The main difference between these two companies is that Kiwi is seen as more of a specialty company.
Many of their products are geared towards shoe protection and outdoor use.
On the other hand, Scotchgard is generally regarded as a company that specializes in indoor fabric care – even though they make a line of products specifically for outdoor use.
Quick Facts
| | | |
| --- | --- | --- |
|   | Scotchgard | Kiwi |
| Established | 1956 | 1906 |
| Specialty | Fabric Protection | Shoe Polish |
| Country of Origin | United States | Australia |
| Products | Stain remover, fabric protector, water protector | Shoe polish, water protector, water protector |
Kiwi Products
Kiwi Camp Dry Performance Fabric Protector


Selling Points:
Made for outdoor protection
5 ounce cans
Spray- on protection
One of the things that stood out to us about the Kiwi Camp Dry Performance Fabric Protector was the quick dry time.
That meant that we could add extra coats relatively quickly to heavier gauge fabrics.
This protector was made for outdoor and camping gear and can even be used on Gore-Tex. However, you can just as easily use it on your patio furniture and apparel pieces.
Overall Score: 96/100
Check Out More Reviews Here:
Kiwi Protect-All Waterproofer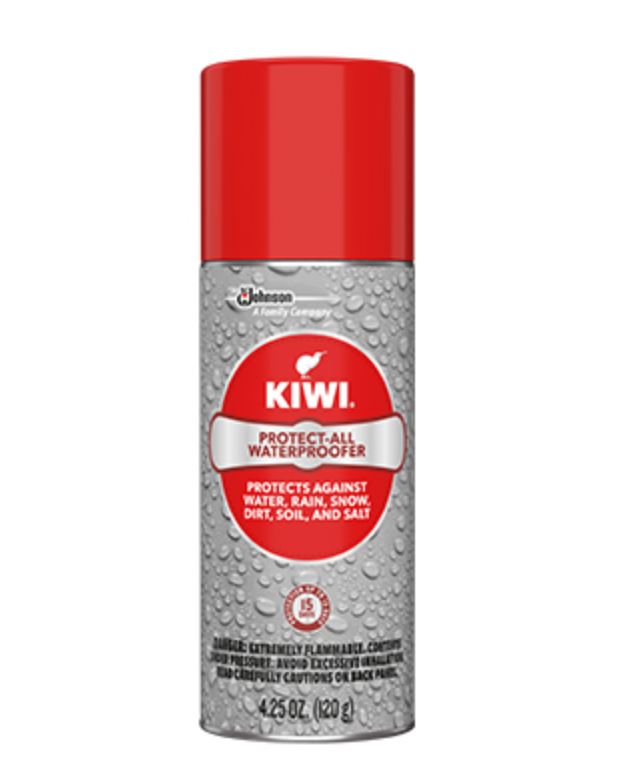 Selling Points:
Ideal for shoes
Keeps fabrics breathable
Protects against dirt
Don't let the name fool you – this protector guards against certain stains as well as water.
While it was made to be used on shoes, the Kiwi Protect-All Waterproofer can be used on accessories like hand bags and backpacks as well.
It provides great outdoor protection and doesn't affect the breathability of your shoes. It does have a bit of an odor; but it disappears after a day or two. This would be a great choice for anyone who wants to keep new shoes clean.
Overall Score: 95/100
Check Out More Reviews Here:
Scotchgard Products
Scotchgard Fabric Water Shield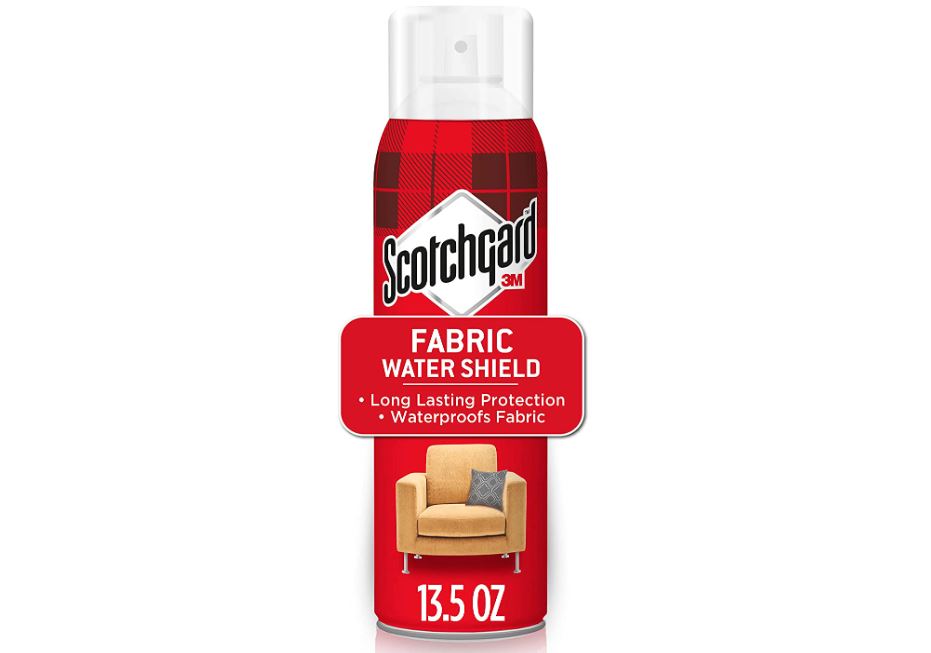 Selling Points:
Inside/outdoor use
5 ounce can
Dries clear
The Scotchgard Fabric Water Shield repels water and common stains.
However, it should be noted that it performs best against water-based stains. Stains like wine, grease blood will still leave a mark on your fabrics.
The Scotchgard Fabric Water Shield won't leave a sticky residue on your fabrics either. Plus, it can be used on pretty much everything including drapes, linens, luggage, canvas shoes and backpacks.
Overall Score: 96/100
Check Out More Reviews Here:
Scotchgard Fabric & Carpet Cleaner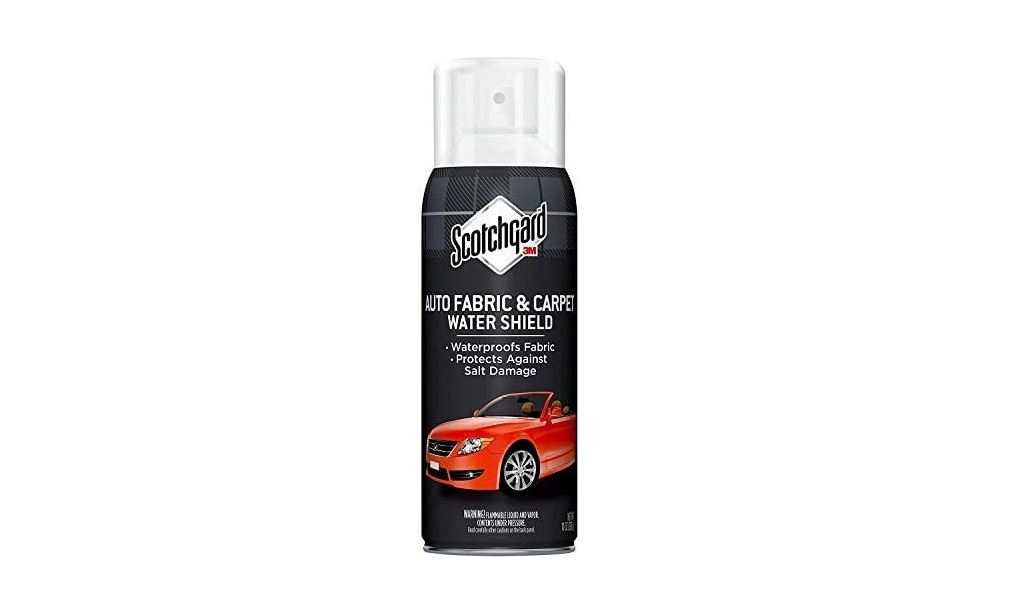 Selling Points:
Repels and removes stains
Can be used on fabrics and carpets
10 ounce can
What we really liked about the Scotchgard Fabric & Carpet Cleaner is that you can also use it on any washable carpet surface.
It is a very versatile stain remover that penetrates deep into fibers.
It works really well on upholstered furniture, area rugs and low-pile carpet. We would recommend it to anyone who has pets or young children. It may take a few applications to get tough stains out though and it can't be used on leather, silk or wool.
Overall Score: 94/100
Check Out More Reviews Here:
Who Has the Better Product Range?
It depends on what you're looking for. If you want superior shoe and boot protection, Kiwi has the better product range. If you want household stain protection, Scotchgard is the clear choice.
Did Scotchgard Get Discontinued?
They had to change their formula in past years due to some controversy about CFCs in their products.
Are Kiwi Products Toxic?
Kiwi has also come under fire about carcinogens that were said to be present in some of their shoe polish products.
Which Brand Has the Safer Products?
It's difficult to say since both companies have been accused of using dangerous compounds in their product formulas. However, Scotchgard has changed their formula to eliminate dangerous aerosols.
Which is the Best Company?
Again, it will depend on what your needs are.
In general, Kiwi has better products for outdoor use. So if you are looking for high-grade water protection for your camping gear, backpacks, tents, tarps, boots and other outdoor gear, Kiwi is the better company.
If your needs are a bit more domestic, Scotchgard has the more useful products for you. Plus, Scotchgard makes a wide array of stain removers, stain repellents and fabric protectors.
Scotchgard Overall Rating: 97/100
Kiwi Overall Rating: 96/100
Final Assessment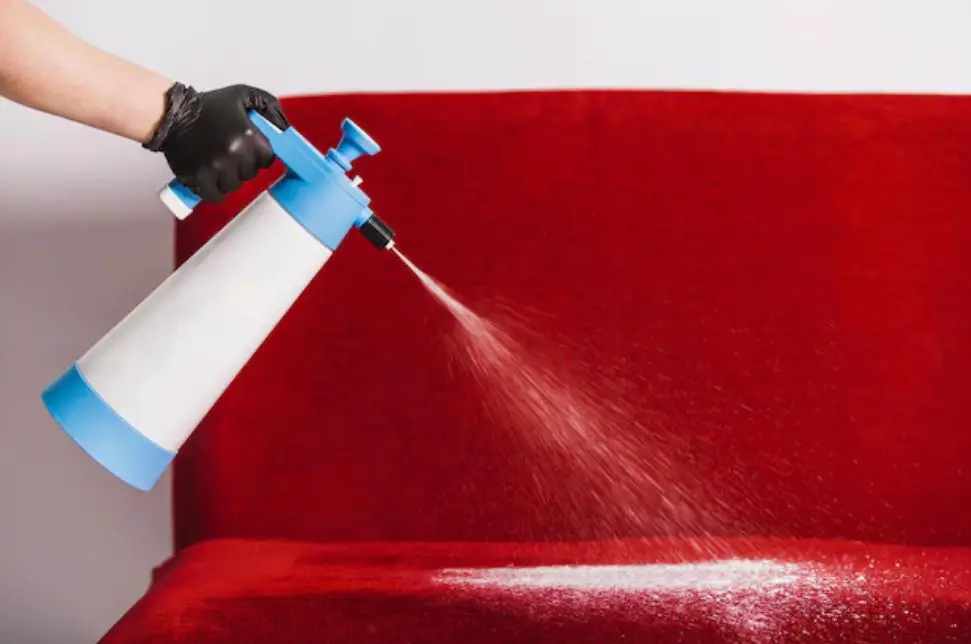 And if it means anything to you, Kiwi is definitely seen as the more "outdoorsman" oriented company.
We really liked the performance of Kiwi products for our rain and outdoor gear too.
On the other hand, Scotchgard makes a wider variety of products that can be used indoors and outdoors. Also, keep in mind that Kiwi makes better products for footwear protection. Now that you have the facts, all you have to do is decide what you need more and make your choice!