Makita DUB362Z Review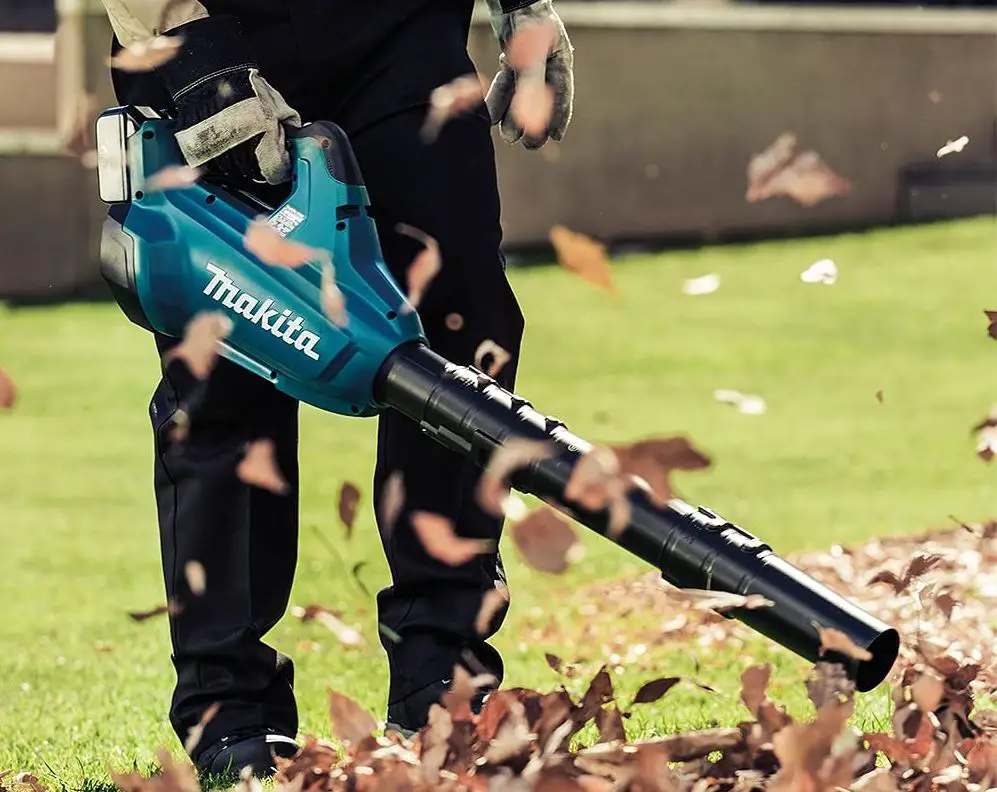 A keen gardener knows the value of a good leafblower for clearing a backyard or driveway.
To help you decide whether or not the Makita DUB362Z is the right leafblower to fulfil your needs, we will be reviewing this model in detail and comparing it to available alternatives.
Overview
The Makita DUB362Z is a lightweight, battery-powered leafblower designed for use around the home.
It is designed to be easy to use and effective in a smaller area such as a private garden.
While not strong enough to serve industrial purposes, this model is an extremely effective option for its intended use.
First impressions
The first thing one notices about the Makita DUB362Z is its compact size and lightweight, making it easy to carry around, use and store.
The fact that it is battery-powered and cordless means that it is completely mobile and you are not restricted to areas within reach of a power source.
Key Features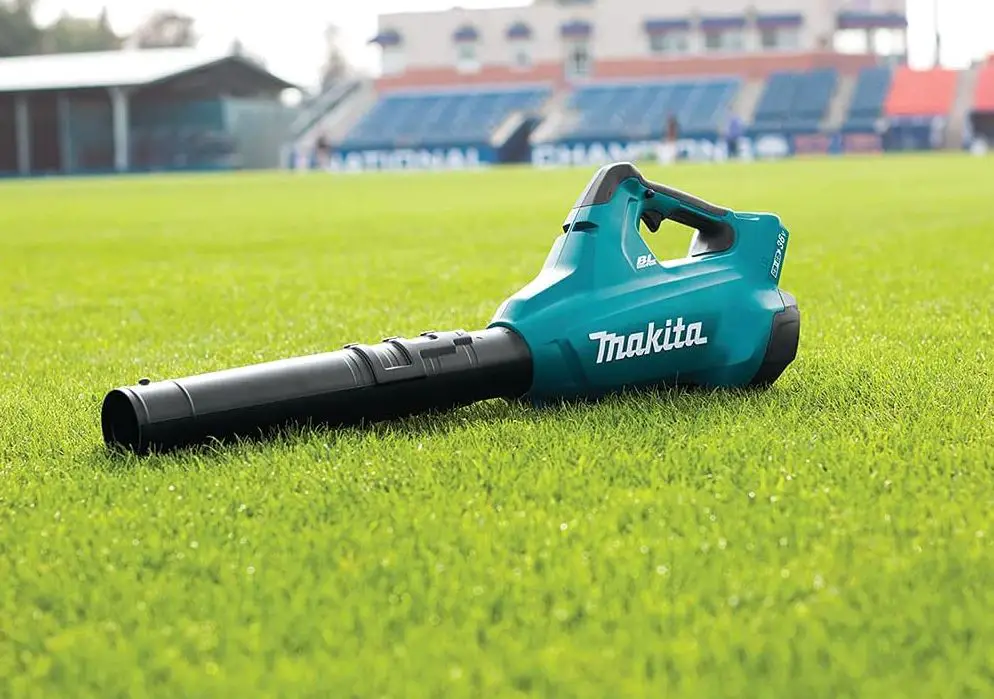 How does it perform?
The Makita DUB362Z's twin battery power source is strong enough to clear leaves and debris around the house.
Because it is battery-powered, it is less noisy than gasoline-powered engines and more mobile than corded alternatives.
How loud is it?
While all blowers tend to be accompanied by some noise, the Makita DUB362Z is not overly noisy.
Its battery-powered motor emits some noise, but noticeably less than options with different powering systems.
How heavy is it?
Designed to be mobile for use around the home, it is not too heavy, despite the two accompanying batteries.
The Makita DUB362Z weighs 3.9 kilograms.
Is it easy to manoeuvre?
The short answer is, "yes".
This is a lightweight, handheld, cordless blower. It is as easy to manoeuvre as the most simple tools.
How is the power source?
The twin lithium-ion battery-powered motor produces a steady 36 volts. More than enough for most users' personal needs.
While this is quite impressive for a blower, extended use at the highest setting will drain the batteries faster.
How long do the batteries last?
While the lifespan of the batteries will vary a lot depending on the batteries you install and the setting you use, a standard pack of batteries in good condition should be able to run the motor for up to an hour.
This can be reduced to as little as 9 minutes when the most powerful setting is used.
Because the blower is so strong, however, the lower settings are usually adequate for most jobs.
What type of work is it intended for?
The Makita DUB362Z is built for smaller jobs around the home.
The battery-driven motor is actually extremely powerful for a blower that is built for this purpose, but keeping it on a lower, more battery-friendly setting will be more than sufficient for clearing leaves and dirt in your yard. 
How durable is it?
The blower comes with a one-year manufacturer's guarantee. 
If the motor is kept clean and is not exposed to any hard knocks it should last much longer than that. The only thing you'll need to replace is the batteries.
What attachments can you get for it?
Because this is a simple cordless, brushless machine, there aren't really any attachments necessary for it to fulfil its purpose.
Pros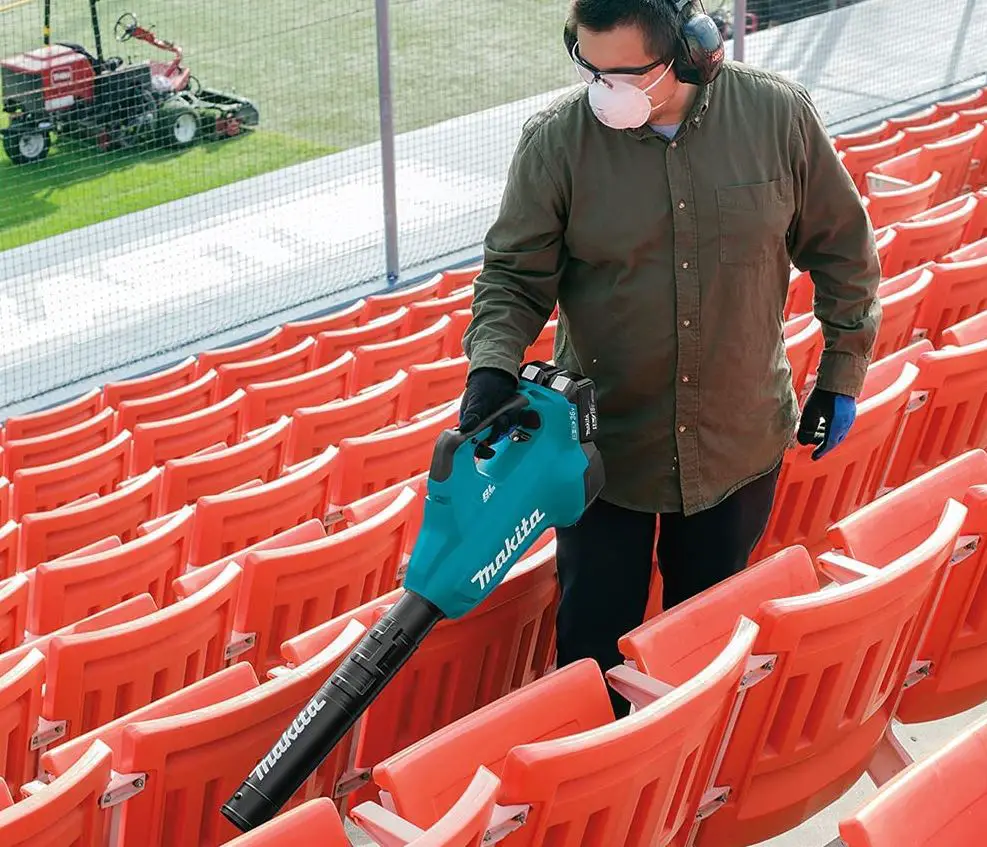 Powerful
The most important aspect of any blower is whether or not it is able to do the job you need it for. 
The Makita DUB362Z is more than powerful enough to clear dirt and leaves around the home.
Lightweight
Since you have to carry the blower around, you'd want it to way as little as possible.
The Makita DUB362Z weighs only 3.9 kg, making it easy to carry while you work.
Eco-friendly
Operating this battery-powered blower gives off zero emissions.
As long as you dispose of batteries properly, you will not be harming the environment by owning and operating this blower.
Relatively quiet
Compared to some other blowers, the Makita DUB362Z is not the noisiest option on the market.
While it does emit a blowing sound, as all blowers do, the motor is not loud at all.
Cons
Battery lifespan
Because this model has such a powerful blowing function, it does tend to drain the batteries rather quickly. 
If used at the highest setting, batteries can be drained in as little as 10 minutes. Luckily, it is rarely necessary to use the most powerful speed setting.
Batteries not included
Buyers are often caught out missing this crucial piece of information and become understandably frustrated when their new blower finally arrives, but they are not able to use it immediately.
Who should buy it?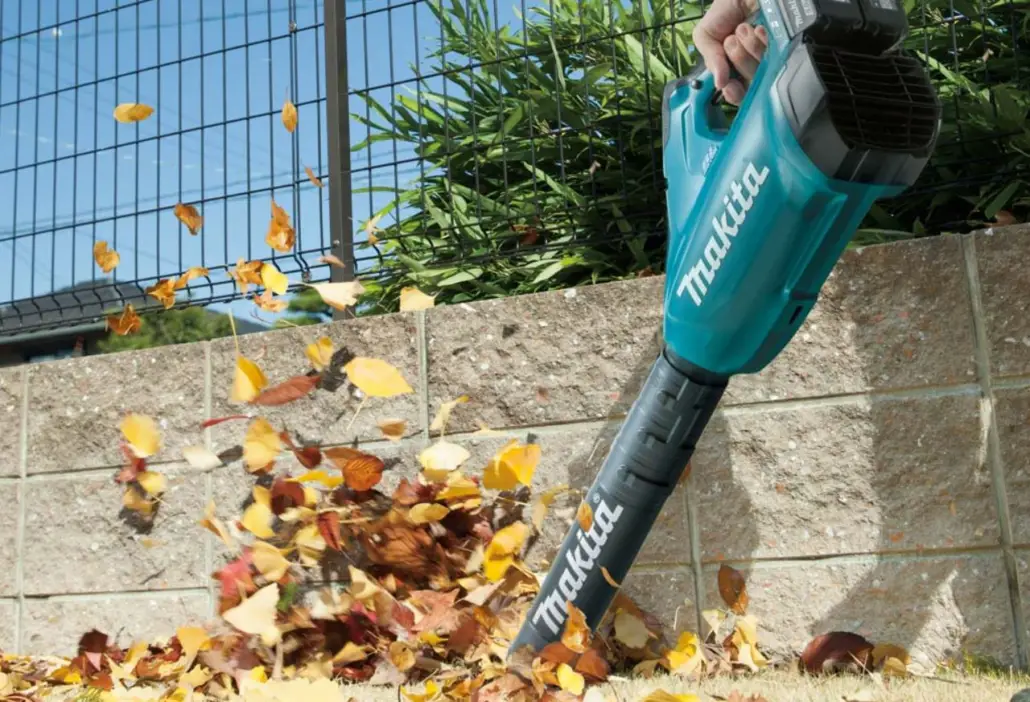 The Makita DUB362Z is made for people who need to do light to moderate cleaning around their homes. 
This is perfect for anyone looking to keep their backyard clean.
Overall score: 75/100
Check Out More Reviews Here:
The user reviews of the MakitaDUB362Z are overwhelmingly positive.
The only issues people have had with it are that it does not come with batteries, and how quickly it can drain the batteries.
The general consensus is that it is remarkably strong for its size.
The DUB362Z and the DUB361Z are similar in most aspects. 
The major differences are that the DUB361Z is even lighter and cheaper, but comes with only two different speed settings.
The DUB362Z, however, has infinite step-less speed adjustment but is a little bit heavier. 
Unlike the battery-powered DUB362Z, the EB5300TH runs on petroleum.
This means that the EB5300TH is much more powerful than the DUB362Z.
The increase in power comes at the cost of weight and noise. The EB5300TH is more than twice as heavy as the DUB362Z and much noisier. 
Because it is a bigger model, built for much larger jobs, the EB5300TH is also much more expensive.
The Makita DUB363ZV is also a battery-powered blower, with the main difference being that it also has a vacuum function.
Because of this added capability, the DUB363ZV is heavier, noisier and more expensive than the DUB362Z.
Other than that the machines are quite similar, so it'll be up to you to decide whether or not having the vacuum function is important to you.
Other leaf blowers to consider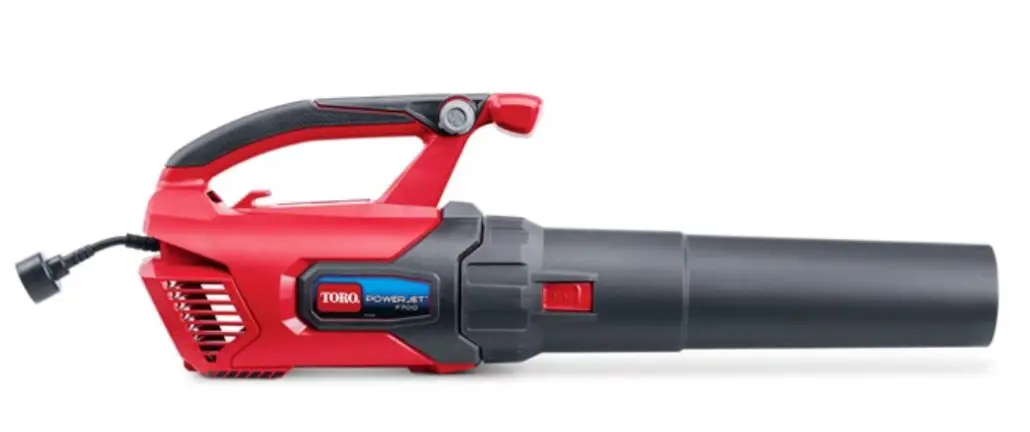 If you are in the market for a corded leaf blower, the Powerjet F700 is a solid option.
It is lighter and more powerful than the Makita DUB362Z, but it is limited to areas within reach of a power source.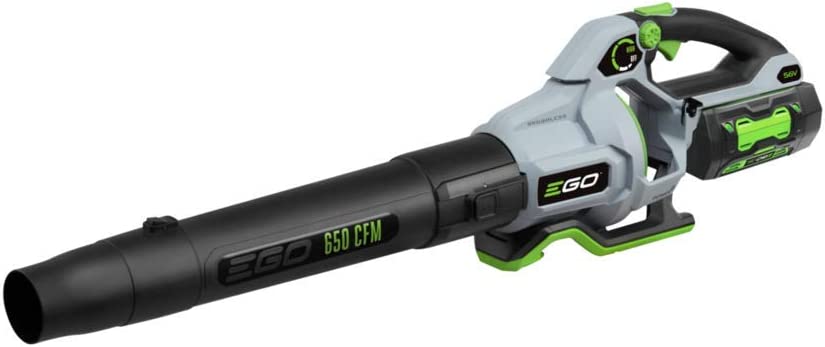 The Ego Power+ is a premium battery-powered leaf blower.
It is more powerful than the Makita DUB362Z and manages the strain on the batteries better.
If you are willing to pay for one of the most expensive options available, it'd be hard to find anything better than the Ego Power+ LB6504.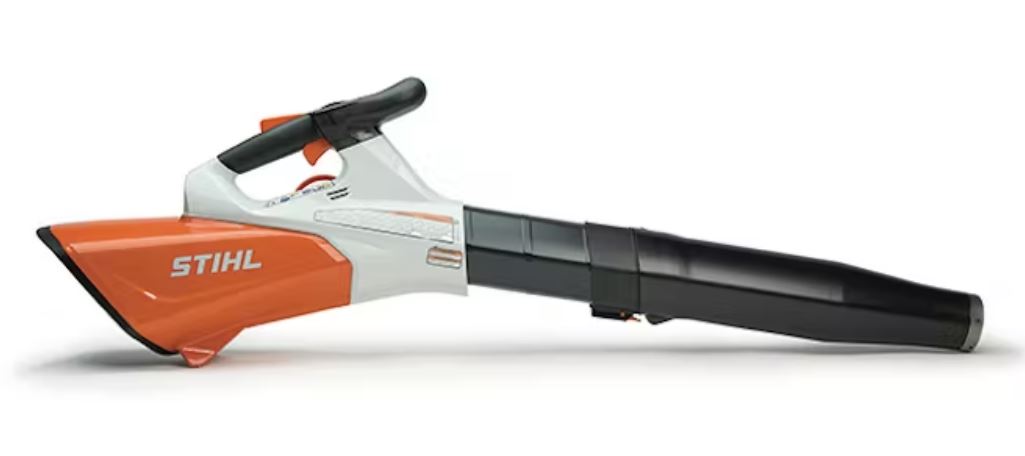 The Stihl BGA 200 E is an expensive blower but boasts with the best battery life and one of the least noisy motors.
It is in a completely different price bracket than alternatives like the Makita DUB362Z, but you get what you pay for. 
Overall conclusion
If you have a small backyard/driveway that you need to clean and are looking for an economic leaf blower option that is powerful enough to do the job, the Makita DUB362Z is an excellent option.
For its price, it is perfectly capable of doing straightforward cleaning in a reasonably sized area. 
If you are looking for an option with more attachments or functions, or if your workspace is too large for its battery capacity, there might be other options that are better suited to your needs.
Which one do we recommend buying?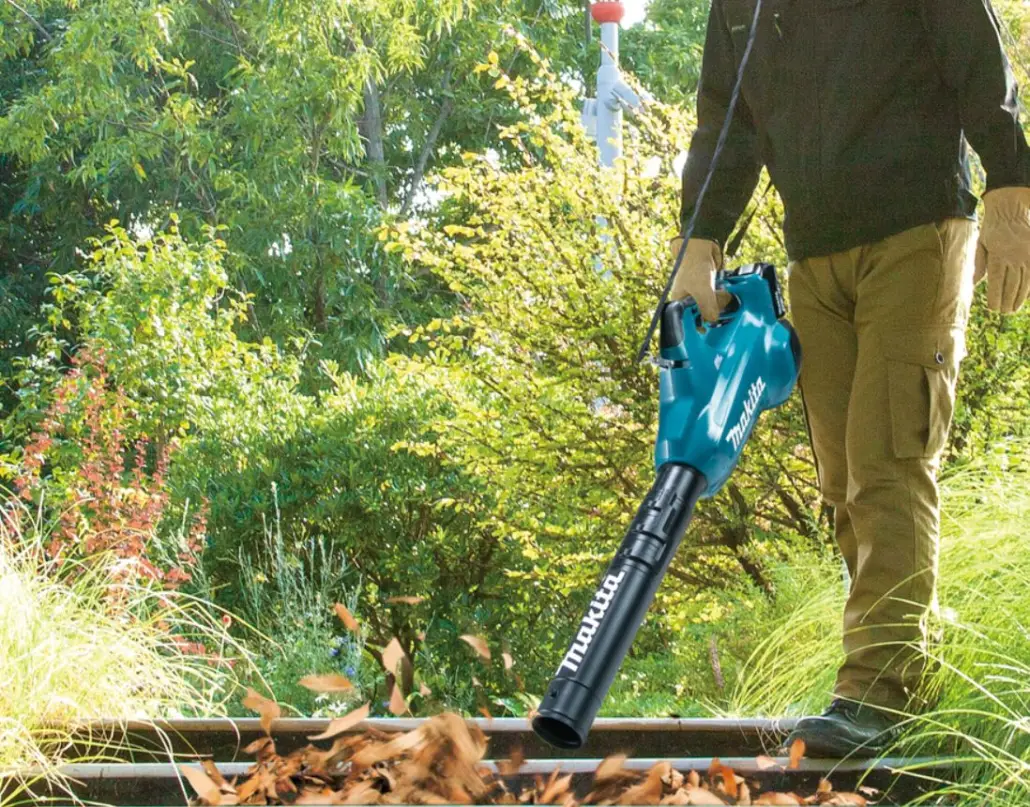 So, now you have much more information about the different available options of leaf blowers, but which is best?
This will, of course, largely depend on your needs.
For the average person looking to do some light groundskeeping in their yard, the Makita DUB362Z is a fairly priced option that does exactly what you would want a blower to be able to do. 
If money is not an object, you would probably prefer a premium option such as the Stihl BGA 200 E also mentioned above.
Now that you have all the information, we hope that you are able to make an educated decision and pick the leaf blower that is perfect for you.