How To Choose The Best Refrigerator – Complete Buying Guide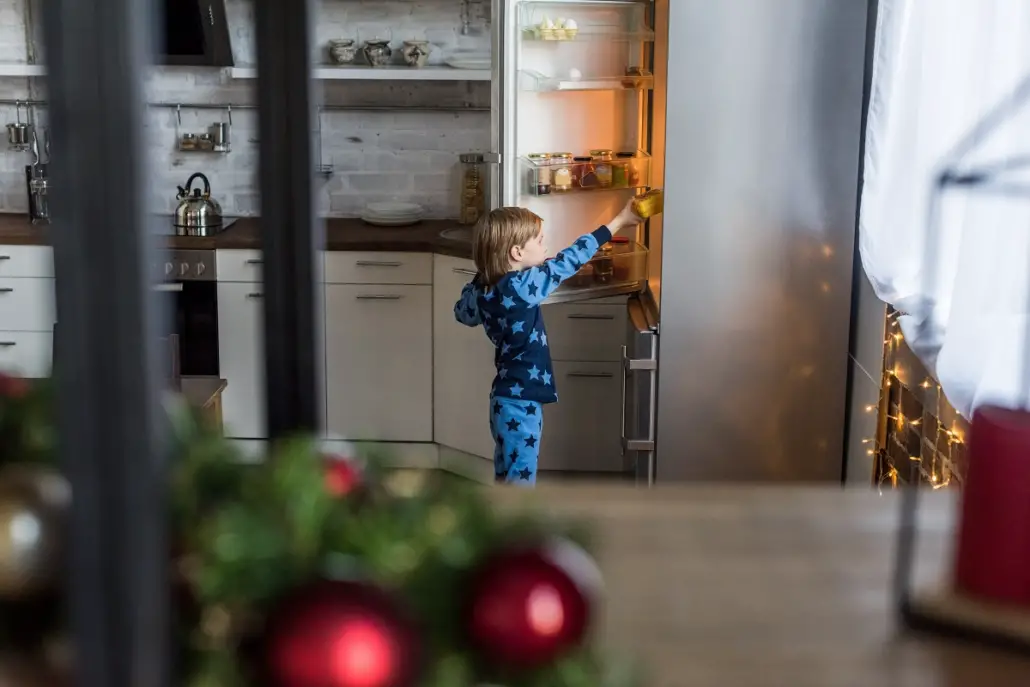 Not only do many people overlook some of the most important considerations when buying a new refrigerator, modern refrigerators have tons of features you may not be aware of.
So if you find yourself in need of a new fridge in 2022, the choices can be a little intimidating.
And make no mistake about it: these are very important appliances. They are built to last a long time so if you end up not liking the one you choose, you may just end up stuck with it for many years.
That's why it's important to do your research before you start considering models.
In today's guide we are going to be taking an exhaustive look at refrigerators including the different types that are available, the essential features that you will want to keep an eye out for and how to choose the right one for your needs.
Important Considerations for Buying A new Refrigerator
Before we get into the different types of refrigerators you should be aware of some of the most important considerations you need to make.
In general you will want a fridge large enough to accommodate you and your family.
Energy efficiency should also be a consideration. It would also be wise to carefully consider the features you need and the ones you can do without.
Size – We're not just talking about how much room you have to fit your fridge into the kitchen. You also have to consider the internal capacity of the fridge. Will you and the members of your household have enough room for all your food? You also have to measure clearance space for the doors, the door hinges and ventilation. Also, measure the clearance space of your doorways for when your new fridge is installed.
Energy Consumption – Some refrigerators are more energy efficient than others. You can get a good idea of how energy efficient a fridge is by looking at the Energy Guide label. The Energy Guide label will tell you about how much it will cost to run your fridge every year, how much electricity it is estimated to draw per year and whether or not it is EnergyStar certified.
Capacity – We will get into greater detail a bit later but you should think about the internal capacity of any fridge you are considering buying. Make sure there is enough space to comfortably store the food of every member in your household.
Noise – The last thing you want is a refrigerator that drives you crazy with noise while you're eating. Check the label to see how many decibels the refrigerator operates at before buying. In general, refrigerators generate between 30 and 50 decibels of noise.
Budget – Brand new refrigerators can cost anywhere between about $500 and $2000. The price will depend on the type of fridge and the features it has. Carefully consider the features you need and don't need as fancy, high-tech features will surely raise the cost significantly.
Different Types of Refrigerators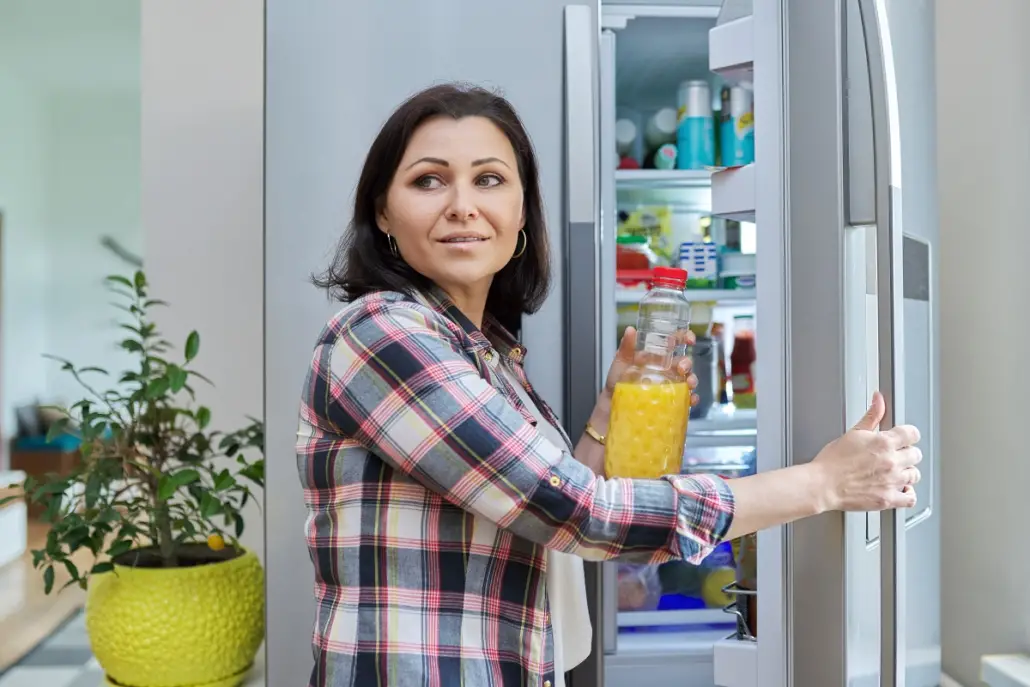 Most people fail to realize just how many different kinds of refrigerators there are available. To give you an idea check out the following breakdown of the main refrigerator types.
Top Freezer Refrigerators
As the name implies, top freezer refrigerators are ones with the freezer compartment located above the refrigerator compartment.
These are 2-door fridges and the doors usually open out in the same direction. In most cases, the freezer will take up about a third of the total internal capacity of the appliance.
Pros:
These types of refrigerators tend to be the most affordable
Top freezer refrigerators come in a wide variety of sizes
A great choice for a secondary refrigerator/freezer to keep in the garage, basement or rec room
Cons:
These types of refrigerators don't have an in-door water/ice dispenser
With these types of fridges, you may have to crouch down to retrieve food from the lower shelves and drawers
Bottom Freezer Refrigerators
These are the inverse of top freezer refrigerators. The freezer is on the bottom while the refrigerator compartment is on the top.
Pros:
With these types of fridges, your refrigerator items are at eye level
Like top freezer fridges, bottom freezer fridges are affordable
The width of these fridges ranges from 24 to 33 inches so they are compact
Cons:
You will have to stoop down to pull out your frozen foods
These types of fridges typically have less internal storage space than top freezer fridges
French Door Refrigerators
With this type of fridge you have two refrigerator doors that swing out in different directions. The doors are narrower and you can open just one if you need to store small food items.
The freezer is generally located at the bottom and accessed via a pull-out drawer.
Pros:
The narrower doors have short swing-out ranges
You can open just one door which will help ease the burden on the compressor
You get a bit more storage than other types
Cons:
These types of fridges tend to be more expensive
You still have to bend over to access food in the freezer
Side-by-Side refrigerators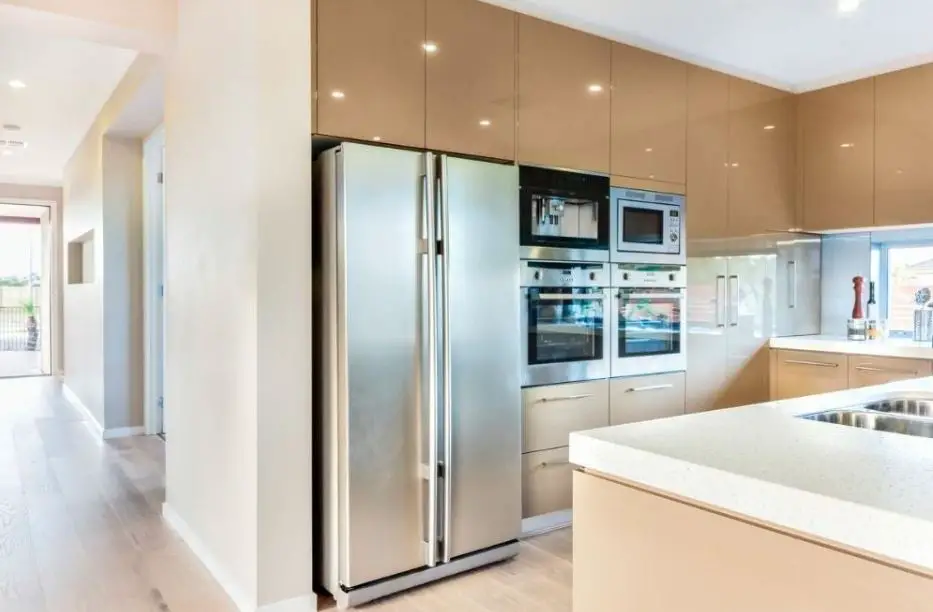 The fridge and the freezer compartments are placed next to each other in this kind of fridge. The doors open out in opposite directions and you get the same vertical length for both the freezer and fridge compartment.
Pros:
This type of fridge usually comes with through-the-door ice/water dispensers
The narrower doors are good for smaller kitchens
Both freezer and fridge items can be at eye level
Cons:
The narrow freezer compartments may not be able to fit large items
They aren't as energy efficient as other types
Built-In Refrigerators
These types of refrigerators are made to fit almost totally flush with your cabinets, walls or counters. They come in French door, bottom freezer, top freezer and side-by-side versions.
Pros:
Offers a seamless look for your kitchen
The front panels can be made to match your cabinets or kitchen décor
They typically offer usable storage of about 20 cubic feet
Cons:
These tend to be the most expensive kind of refrigerator
The installation could be expensive and invasive
What style refrigerator has the most space?
While the make and model will certainly play a role, top freezer refrigerators tend to offer the most usable food storage space.
French door refrigerators offer comparable storage space at about 21 cubic feet.
How Many Liters Should My Refrigerator be?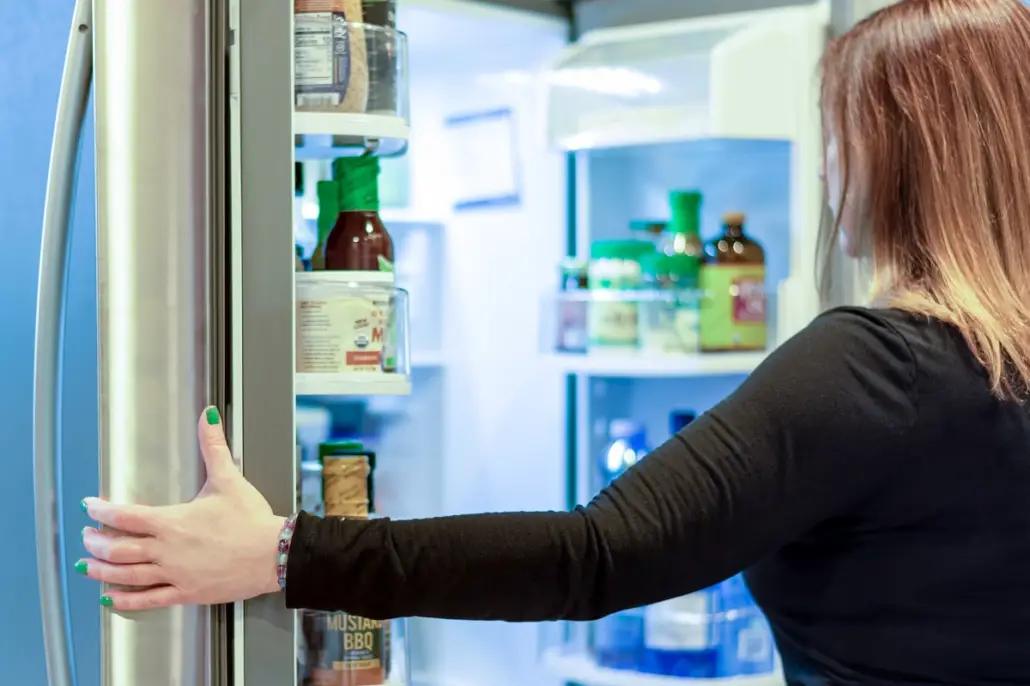 You will find that most refrigerators' internal storage space is measured in liters. The size of the fridge you choose should be decided based on how many people you have in your household.
Take a look at the following chart as a reference:
| | | |
| --- | --- | --- |
| For 1-2 people | 121-130 liters | Single door fridges fit this size range |
| For 3-5 people | 231-500 liters | Double door fridges fit this size range |
| For 4 or more people | 500 liters | Side-by-side fridges fit this size range |
For a small kitchen you will generally want to get a side-by-side or top freezer fridge as they tend to be the most compact and they don't require a lot of clearance space to open the doors completely.
For a large kitchen, you may want to consider French-door style refrigerators.
How Much Will A Fridge Cost Per Month?
This will depend on the type of fridge it is and how old it is. A compact fridge will generally cost around $2 to run per month while a large or old fridge may cost around $21 per month to run.
Be sure to check the Energy Guide label which is usually a big yellow sticker attached to the appliance.
The number with the "kWh" letters on the side of it tells you how much electricity that fridge is estimated to consume each year.
The number under the "Estimated Yearly Operating Cost" banner is an estimate of how much it will cost to run per year.
What Type Of Compressor Should You Get?
There are three main types of refrigerator compressor: piston, screw and scroll.
Piston compressors are the most common and come in a wide variety of power outputs. However, they tend to be very susceptible to water and moisture.
Screw compressors are very reliable and can operate at a level of up to 1200 kW. They also have long life spans. They are more expensive and may take up more space as well though.
Scroll refrigerator compressors are advantageous because they have fewer moving parts. The downside is that they generate less power.
Inverter Refrigerator Vs Normal Refrigerator
The main difference between inverter fridges and normal fridges is that the compressor of a normal fridge operates at one speed.
With an inverter fridge, the inverter is able to operate at different speeds as needed.
Normal Fridge Pros:
Tends to be less expensive upfront
Doesn't take long to cool food
Normal Fridge Cons:
Less energy efficient than inverter fridges
Inverter Fridge Pros:
It's energy efficient
They don't produce as much noise as traditional fridges
Inverter Fridge Cons:
Additional Features to Look Out for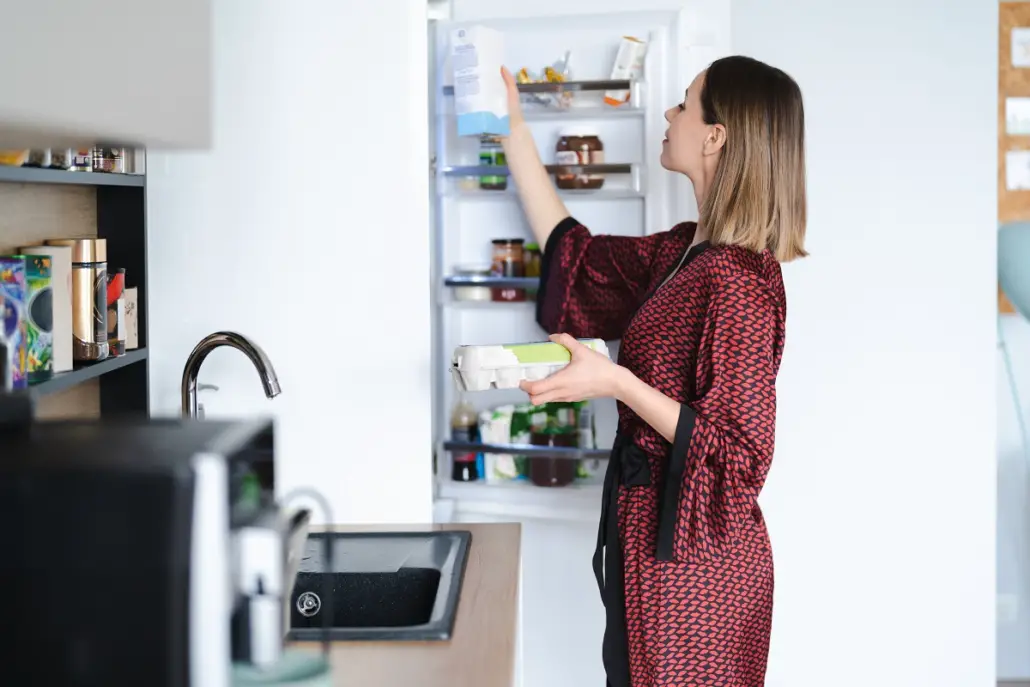 These days, fridges come packed with modern features to make them more convenient and energy-efficient. Here are some of the features you should consider:
Through-Door Dispenser – Dispenses water and ice without having to open the door. Just be aware that you will have to keep up with filters if you opt for this feature.
Evaporators – This feature helps maintain higher humidity levels inside the fridge. They can also limit odors.
Adjustable Shelves – Some fridges have adjustable height shelves so you can store your food more efficiently.
Door-in-Door Storage – With this feature, you can access small items and beverages without having to open the main door which is much better for the compressor.
Adjustable Temperature – Modern fridges allow you to adjust the temperature at different levels of the fridge.
Refrigerator Tips & Tricks
How can I make my refrigerator work better?
Cleaning the coils will help it operate more efficiently. You should try to avoid storing a lot of items on top of the fridge as the added warmth will make the compressor work harder.
Also, try to keep the ambient temperature in your kitchen cool most of the time.
How do you use a refrigerator wisely?
Let food reach room temperature before placing it in the fridge. Also, don't pack food too closely together inside the fridge as there should be decent air circulation inside.
What is the best setting to keep your refrigerator on?
According to the FDA, 40 degrees Fahrenheit is the optimal temperature for your fridge.
What degree should a fridge and freezer be set at?
Between 37 and 40 degrees is good for a fridge while your freezer should be between 0 and 5 degrees Fahrenheit.
Common Refrigerator Problems
Leaking – To fix leaking water, check the defrost drain located in the back of the fridge. It may need to be unclogged
Frequent Cycling – If the compressor is turning on too often, the problem may be dirty condenser coils. Unplug your fridge, remove the grill and use a vacuum to suck all the dust and debris off the coils.
Overflowing Ice Maker – If your ice maker is overflowing, check to make sure that the water inlet valve is set to a pressure of 20psi.
Organizing A Fridge Effectively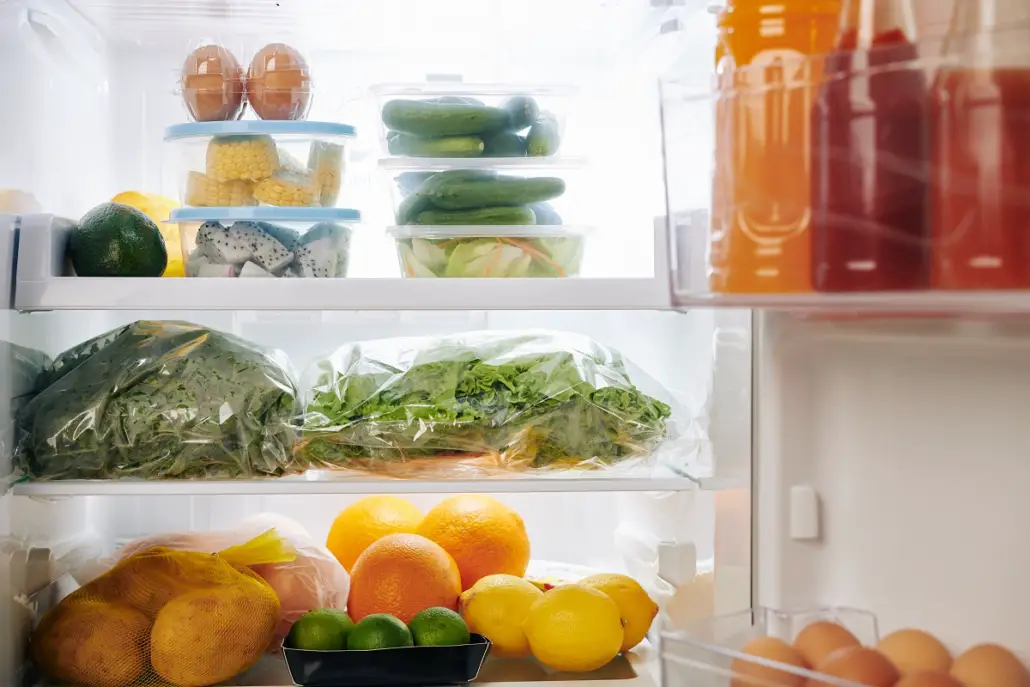 Keep in mind that the bottom and middle of your fridge are usually the coolest zones so it's best to store easily perishable foods like vegetables, fruits, dairy and meat in these areas.
The door and top shelf should be used for beverages and condiments.
Maintain space between your foods to let air circulate. When you stuff your fridge, it makes the compressor work harder which will shorten the lifespan of your fridge.
What is the difference between frost-free and direct cool?
Frost free fridges don't require manual deicing while direct cool fridges use natural convection.
Which is better direct cooling or no frost?
Direct cool is more energy efficient and frost free fridges keep food fresher longer.
Are frost free fridge freezers noisy?
Usually no but if yours is the problem may be the evaporator fan.
4 Most Reliable Refrigerator Brands
GE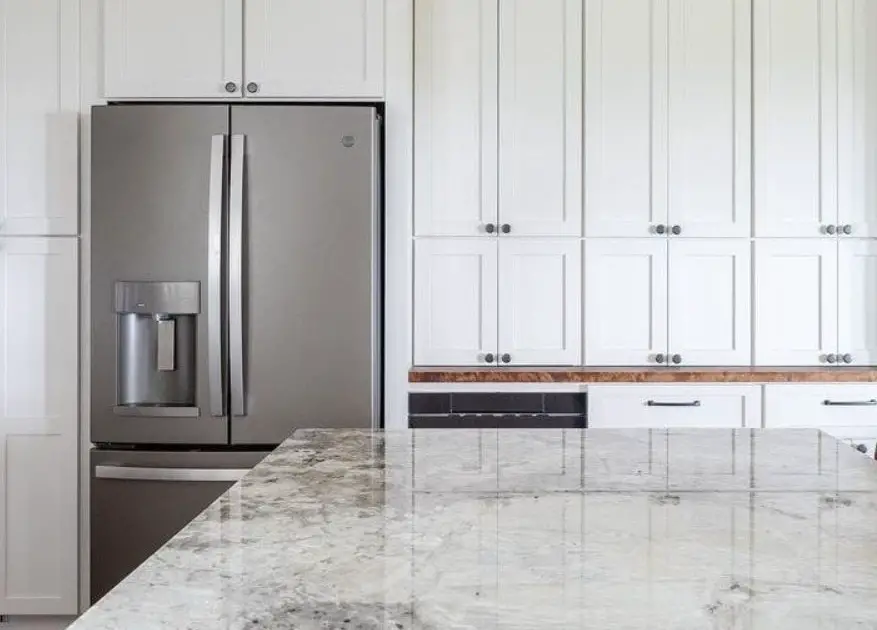 GE has been around since the 1800's and one great model to check out is the GE GSS25IYNFS which is a side-by-side fridge.
Pros:
Hidden hinge
Stainless steel
Cons:
Overall Score: 97/100
Bosch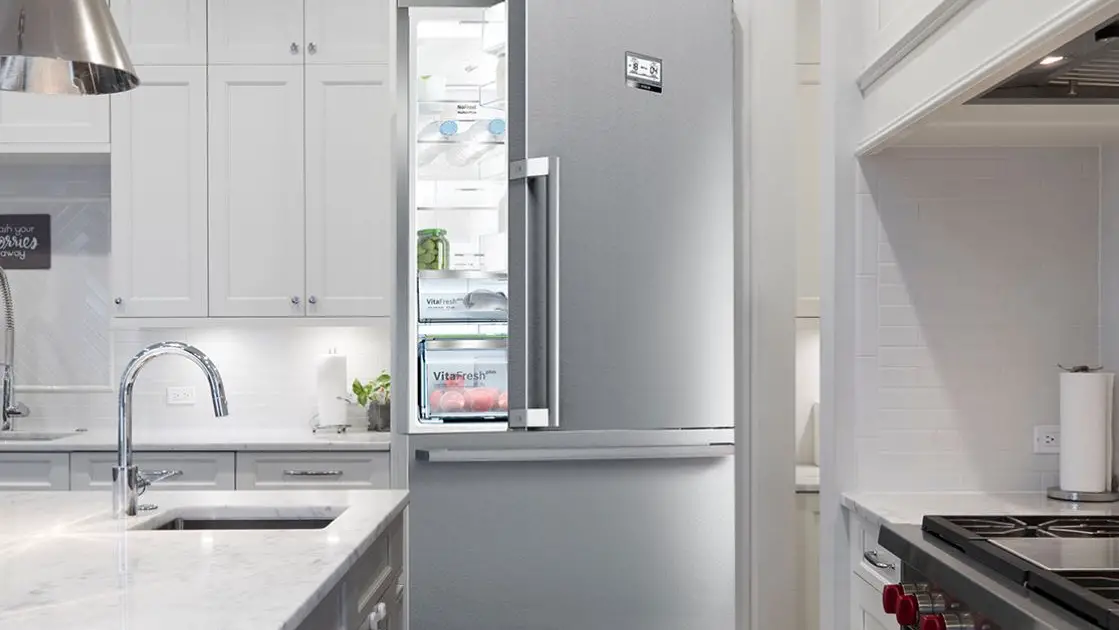 Bosch is also a very old and established manufacturer and one model to check out from them is the Bosch B36CT80SNB which is a French-door style fridge.
Pros:
Black finish
LED lighting
Cons:
Overall Score: 95/100
Whirlpool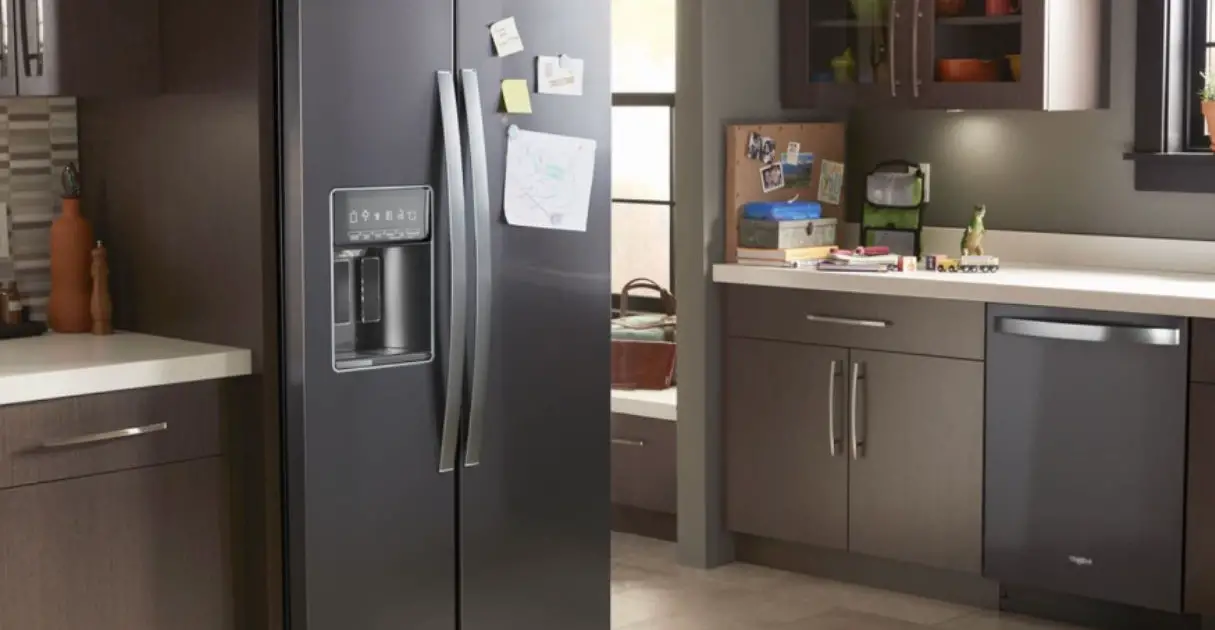 Whirlpool innovated a lot of technologies that changed modern kitchens. Check out the Whirlpool 24-inch Wide Bottom-Freezer Refrigerator.
Pros:
Spill-proof shelves
Convenient design
Cons:
Uneven freezer temperatures
Overall Rating: 94/100
Kitchenaid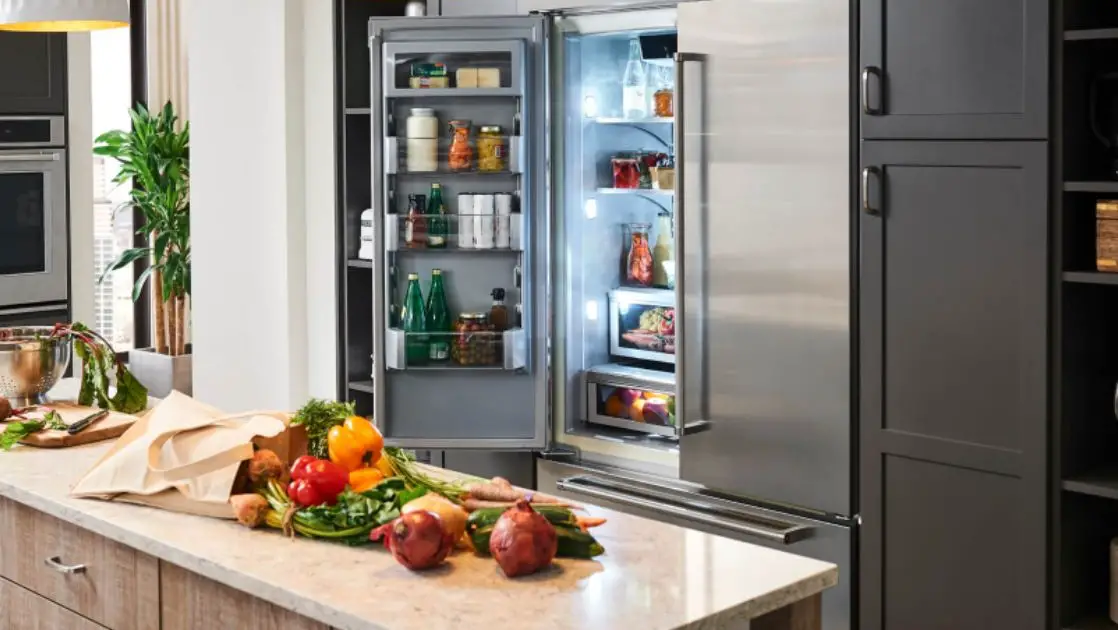 Kitchenaid was acquired by Whirlpool but the brand still produces great fridges like the Kitchenaid 27 cu. ft. French Door Refrigerator
Pros:
Stainless steel exterior
Ice/water dispenser
Cons:
Hard to change the water filter
Overall Rating:  93/100
Refrigerator Brands To Avoid
In general you will want to avoid LG because their fridges tend to have compressor issues. Samsung customers have also complained that they were unhappy with their refrigerators.
What About Smart Fridges?
Smart fridges sport modern features like touchscreen and the ability to control temperature remotely via an app.
Pros:
Touchscreens on the front panel
The ability to keep inventory of your food
Cons:
High upfront cost
Potential security breach into your Wi-Fi network
What About Mini Fridges
Mini fridges are a great alternative if you don't have a lot of space to work with. As the name implies, they are compact and offer less storage space.
Pros:
They don't consume a lot of energy
Great for small spaces
Cons:
Limited storage space
Some don't have a freezer
Refrigerator FAQ's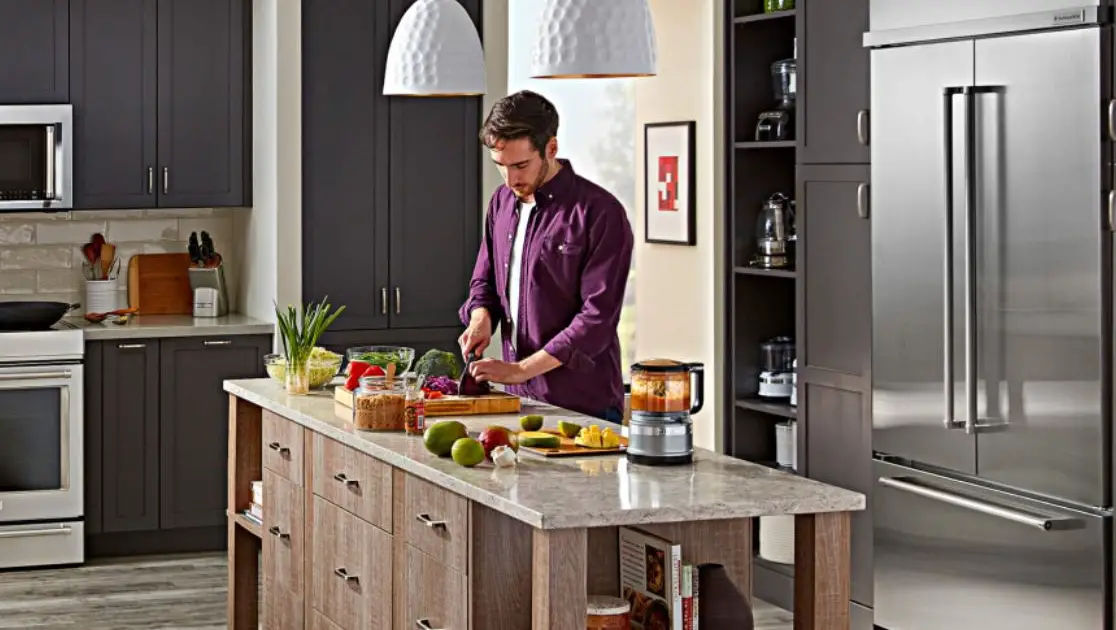 Q: How long should a refrigerator last?
You can expect your refrigerator to last between 10 and 20 years.
Q: Which style of refrigerator is the most energy efficient?
In general, top freezer fridges are the most energy efficient.
Q: Which refrigerator brand consumes less electricity?
It depends on the model. You should always refer to the ENergy Guide before buying a fridge.
Q: What is a smart inverter refrigerator?
A smart inverter will automatically detect the amount of food in the fridge and adjust the speed of the compressor accordingly.
Q: Do inverter refrigerators need a stabilizer?
It's not necessary as most models have a built-in voltage stabilizer.
Q: How do you know when your fridge is dying?
A telltale sign that your fridge is about to break is if you see condensation on the outside of it.
Final Thoughts
We hope we have shed more light on this essential appliance and helped make your decision a bit easier if you're in the market for a new fridge.
Be sure to check out the models we highlighted in this guide too!