Scotchgard Vs Atsko Silicone Water Guard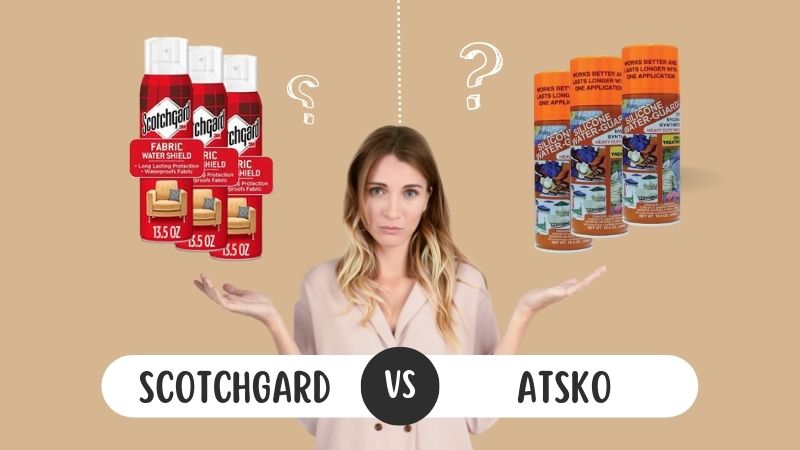 Choosing between water repellents is a lot harder than it should be.
When you first started shopping, you probably thought you only had one or two choices, only to find that the options are nearly limitless.
And you always want to make sure you get the most bang for your buck so here you are. Well, pat yourself on the back because you have come to the right place if you are in the market for a spray-on water repellent.
Today we will be helping you make the best consumer choice by comparing the merits of Scotchgard products and Atsko Silicone Water Guard.
Scotchgard Overview
One of the best things that Scotchgard has going for them is experience.
Did you know that Scotchgard products hit the shelves all the way back in 1956? Since then, the brand has become something of a staple in American homes.
Scotchgard is part of the massive 3M family of products so they have a wealth of resources at their disposal.
That is part of what makes their product so popular and desirable. Scotchgard makes a wide variety of spray-on fabric treatments that range from water repellents to stain removers.
Atsko Overview
Atsko may not be the household name that Scotchgard is; but apparently they have been around even longer.
The Atsko company began in 1933. Back then, the company produced protective products for leather snow shoes. In fact, back then, they were actually known as Sno-Seal Inc.
As the material of snow shoes changed, so did the formula for Sno-Seal. Eventually the company branched out into products for all kinds of outdoor gear.
Today, Atsko is based in Orangeburg, South Carolina and they make a wide variety of spray-on products for all kinds of materials.
What's the Difference Between Atsko and Scotchgard?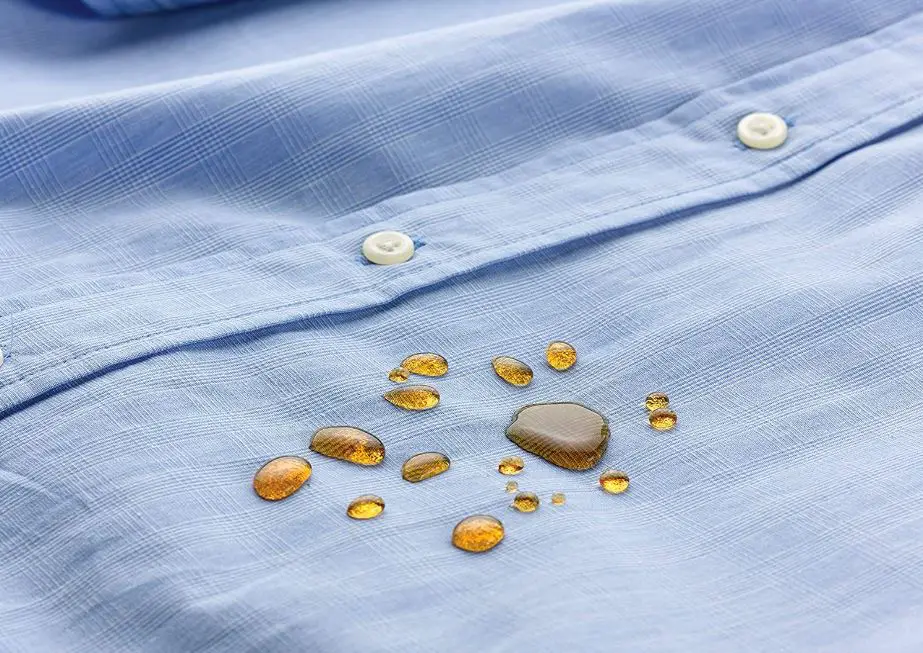 These two brands actually mirror each other very closely.
But we would say that the main difference is the fact that Atsko makes heavier-duty products meant for outdoor applications while Scotchgard makes products that are viewed as more domestic.
That's not to say that Scotchgard doesn't make products for outdoor use, they do. But Atsko is a company that started out making products for outdoor, heavy-duty use.
Quick Facts
| | | |
| --- | --- | --- |
| | Scotchgard | Atsko |
| Specialty | Stain removers and fabric protectors | Outdoor gear protection |
| Established | 1956 | 1933 |
| Country of Origin | United States | United States |
| Product Availability | Online, in stores | Online, in stores |
Scotchgard Products
Scotchgard Fabric Water Shield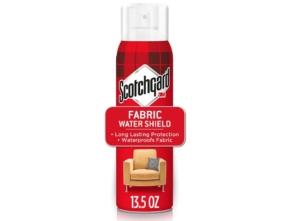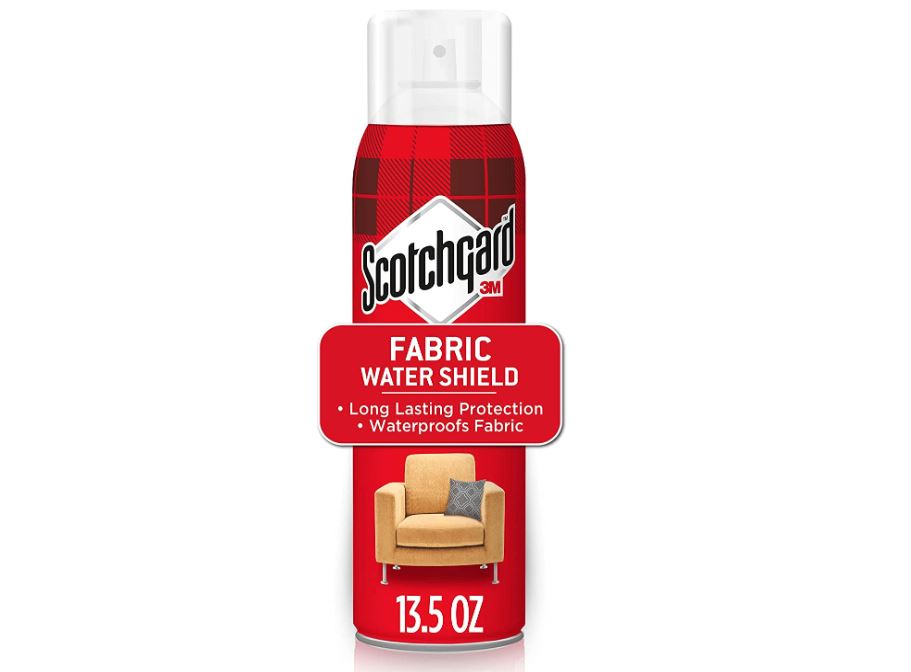 Selling Points:
5 ounce can
One can covers five jackets
Doesn't affect breathability
One of the great things about this product is that it can be used on a wide variety of fabrics including ties, dresses, shirts, backpacks, luggage, canvas and more.
This spray-on treatment will help protect your fabrics from water-based spills and stains.
You can even use Scotchgard Fabric Water Shield on dry-clean only clothes. It takes about a day to fully cure and you do have to reapply with every wash; but it's worth it for the fabrics you really want to protect.
Overall Score: 94/100
Check Out More Reviews Here:
Scotchgard Oxy Spot & Stain Remover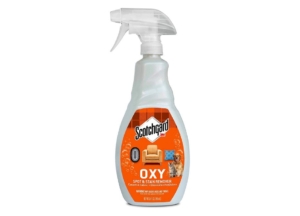 Selling Points:
Lifts stains
Made for pet stains
Deep penetration
The Scotchgard Oxy Spot & Stain remover is pretty impressive. It lifts stains almost immediately and can penetrate deep down into the padding of the carpet. It works really well on pet stains but it can also lift some oil-based stains.
It does take a little bit of time to take effect but once it does, all you have to do is dab at the stain lightly with a rag. Another cool thing about this product is that it also removes some of the odor left behind by stains.
Overall Score: 96/100
Check Out More Reviews Here:
Atsko Products
Atsko Silicone Water Guard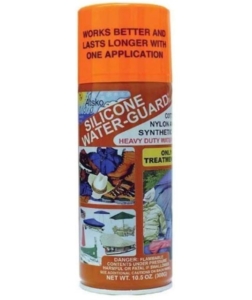 Selling Points:
5 ounce can
Suitable for outerwear
Dries in 24 hours
If you are going camping, this is the product to take with you. Atsko Silicone Water Guard forms a protective shield for your tent, outerwear, boots and more – all without affecting the texture of fabrics.
Even after long exposure to rainfall, the jackets and hats that we treated with ATsko Silicone Water Guard did not get soaked. The coat kind of prevents water from seeping deep into the fibers it is applied on.
Overall Score: 98/100
Check Out More Reviews Here:
Atsko Water-Guard Extreme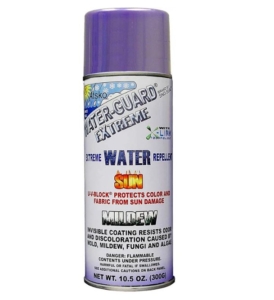 Selling Points:
Offers UV protection
Protects from mildew growth
Applies odorless
Atsko Water-Guard Extreme literally forms a layer of protection for your outdoor gear. It uses micro polymers that help prevent water from soaking into fibers.
You can even use it to protect your outdoor furniture from UV discoloration.
This is a great spray-on treatment to take on your camping trip or just to have around the house. It can help protect fabrics that are often exposed to moist conditions from mildew growth.
Overall Score: 98/100
Check Out More Reviews Here:
Who Has the Better Product Range?
It depends on the application? It became pretty apparent from our testing that Atsko products were made for outdoor use.
But for protecting furniture and everyday clothes, Scotchgard may actually have the better product line.
Did Scotchgard Get Discontinued?
No, it was never discontinued. They did however change the formula to make it safer for the environment.
Are Atsko Products Toxic?
While Atsko products have not been labeled as toxic, the consumer should note that they use aerosol cans.
Which Brand Has the Safer Products?
Both brands have safe products.
Which is the Best Company
If you are looking to protect your outdoor gear, we recommend Atsko. For indoor use, we recommend Scotchgard.
Scotchgard Overall Rating: 96/100
Atsko Overall Rating: 97/100
Final Assessment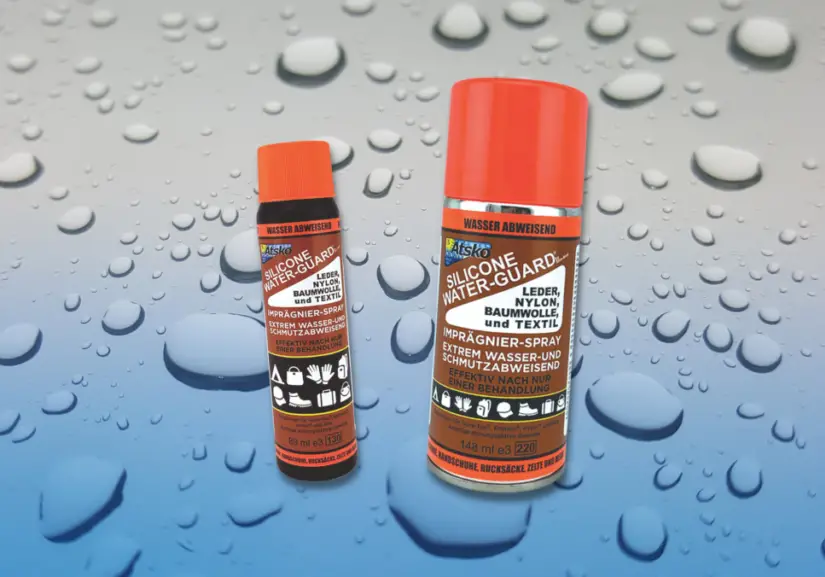 We were really impressed with the way the Atsko products we tested kept water from soaking into fabrics.
At the same time, we were really pleased with the results we saw from Scotchgard Oxy Spot & Stain Remover.
In our opinion, they both have their place: Scotchgard excels at making stain removers and Atsko is the brand you will want to reach for when you want to protect your outdoor gear from water.