Scotchgard Water Shield Vs Neverwet – What's the Better Water Protector?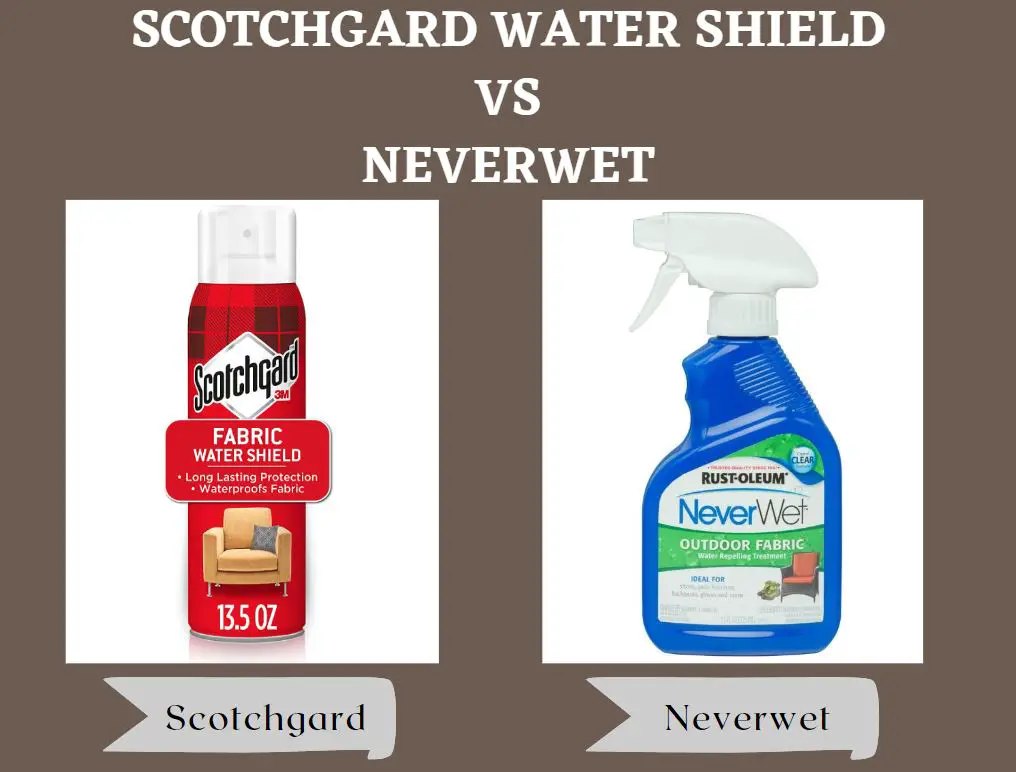 In the case of Scotchgard vs Neverwet, it's sort of a tale of old vs young.
Neverwet is kind of the new kid on the block while Scotchgard is the established household name. But with history and reputation put aside, who actually makes the better water protector?
This is precisely what we wanted to find out so we pitted Scotchgard and Neverwet water protector products against each other. Take a look at what we found on the following brand comparison.
Scotchgard Overview
You have probably heard of Scotchgard and used their products.
Scotchgard has been selling fabric protector products since 1956 as part of the 3M corporation. The company makes a wide variety of fabric protector products intended for consumer-level use.
Scotchgard started out by making protectors for fabrics like furniture and carpet. In recent years though, they have begun making more heavy-duty water protecting products that are intended for outdoor use.
Neverwet Overview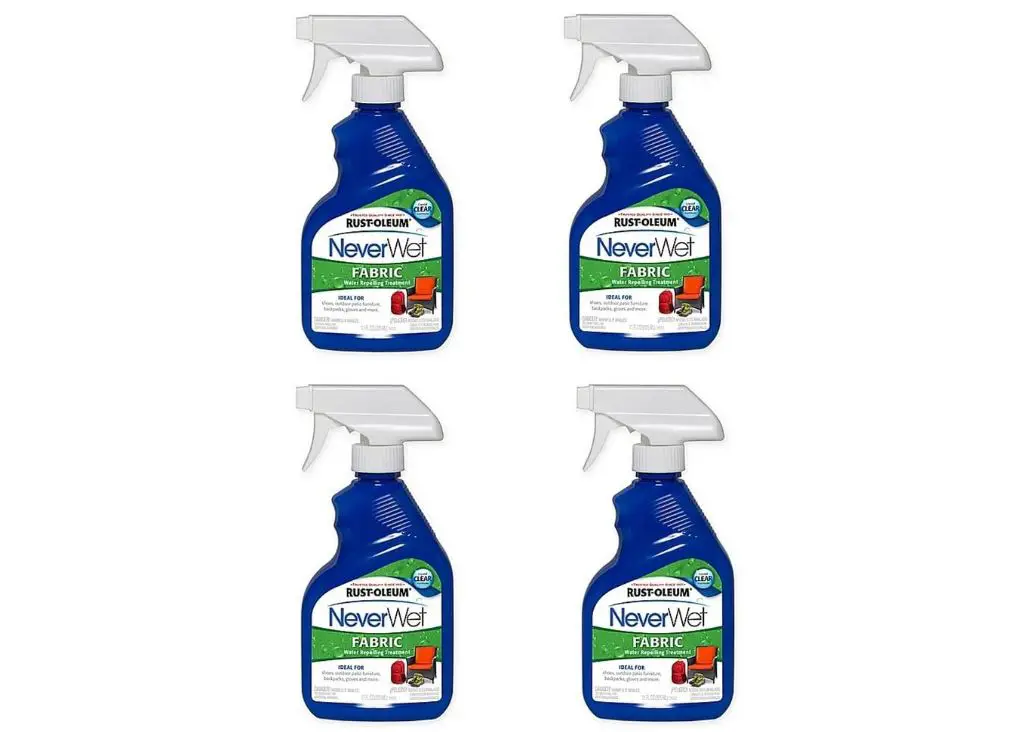 Neverwet is the product of an organization called Ross Nanotechnology.
The company uses advanced nanotechnology so that water does not even touch the subsurface layers of fabrics.
The technology is really quite amazing and today, their products are sold at big box retailers all over the country. And like Scotchgard, in recent years Neverwet has branched out into stain removers intended for indoor fabrics.
What's the Difference Between Scotchgard and Neverwet
At first glance, brand recognition and age seem to be the biggest differences between these two brands.
Neverwet has not penetrated the market nearly as deeply as Scotchgard – perhaps because they have not been around nearly as long as Scotchgard.
But the technology used in Neverwet products  further serve to differentiate them from Scotchgard products. While Scotchgard uses repellent chemicals in their sprays, Neverwet uses an advanced nanotechnology that creates a crystal clear coat on fabrics that essentially slicks all moisture and liquid off the surface.
Quick Facts
| | | |
| --- | --- | --- |
|   | Neverwet | Scotchgard |
| Established | 2008 | 1956 |
| Specialty | Superhydrophobic products | Fabric, water and stain protector products |
| Origin | United States | United States |
| Availability | Online and in stores | Online and in stores |
Neverwet Products
NeverWet Extreme Fabric Water & Mud Repellent


Selling Points:
Can be used on leather and suede
12 ounce cans
Fluorine free
This is a very impressive fabric protector that doesn't even let liquid absorb into the fibers. The nanotechnology is really quite amazing. We basically threw everything at a treated shirt and nothing stuck: water, juice, soda, you name it.
Our only concern is that the spray can it comes in uses an aerosol which may be bad for the environment. Still, this is a very versatile protector that can be used on outdoor gear, clothes, curtains, patio furniture, canvas, polyester, acrylics and more.
Overall Score: 96/100
Check Out More Reviews Here:
Neverwet Fabric Cleaner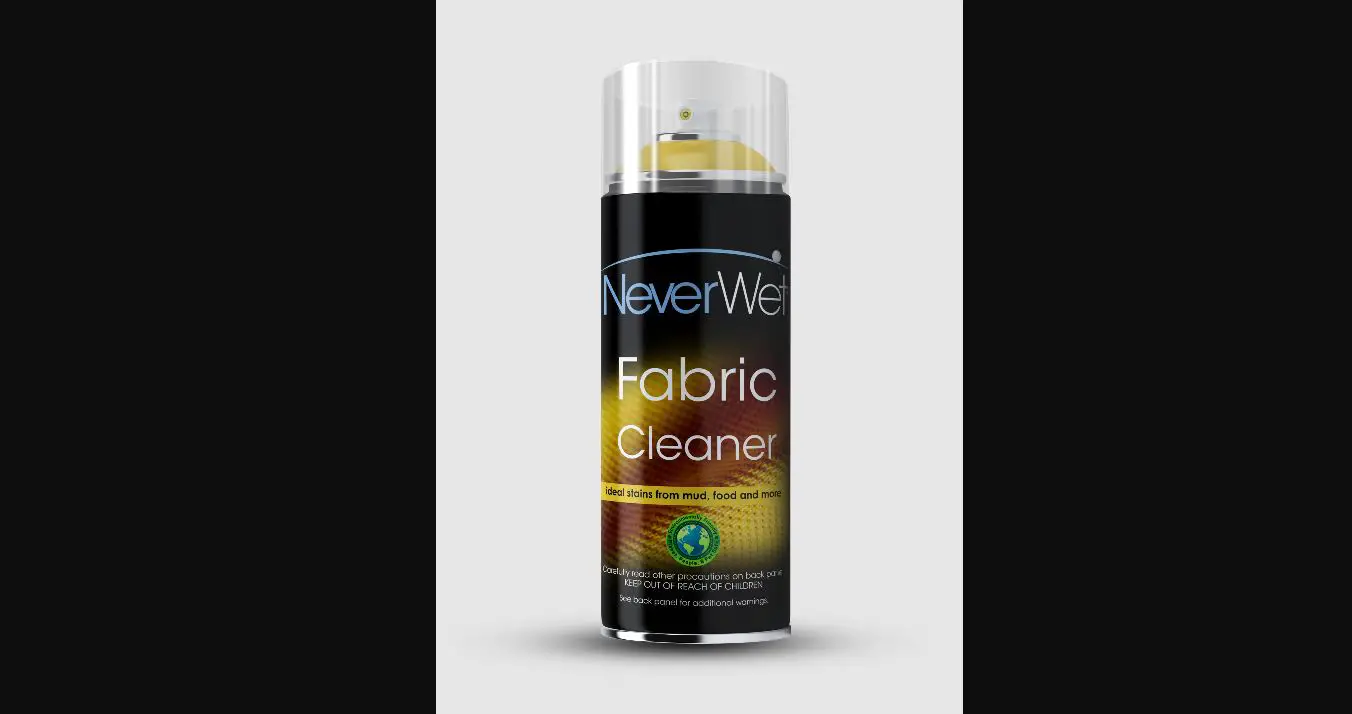 Selling Points:
One-step use
Made for spot cleaning
Lifts many kinds of stains
The Neverwet Fabric Cleaner was a bit less impressive than the water and mud repellent. It does make cleaning up stains easier; but you still have to apply a good amount of elbow grease to the task.
On the other hand, it is quite versatile. It effectively lifted stains like mud, wine, grease and coffee from upholstered furniture pieces. It was also effective for lifting recent stains from high-pile carpet.
Overall Score: 94/100
Check Out More Reviews Here:
Scotchgard Products
Scotchgard Fabric Water Shield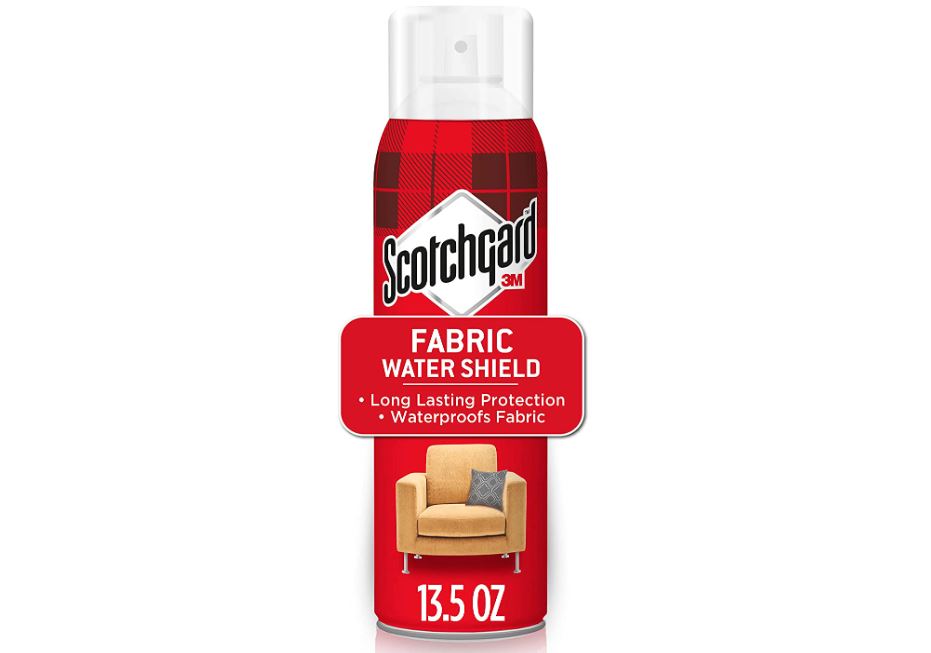 Selling Points:
Various use
5 ounce can
Spray-on application
Our only real gripe with the Scotchgard Fabric Water Shield was that it took a long time to dry – we're talking a few hours. Other than that though it was a perfectly capable water repellent. It doesn't allow water to absorb into fabrics of all kinds.
You can even use this spray-on water repellent on wool and silk. We found that it was effective for clothing items, ties, luggage, curtains, carpets and furniture. We also liked that it didn't leave behind any detectable odor.
Overall Score: 96/100
Check Out More Reviews Here:
Scotchgard Fabric Crafts Water Shield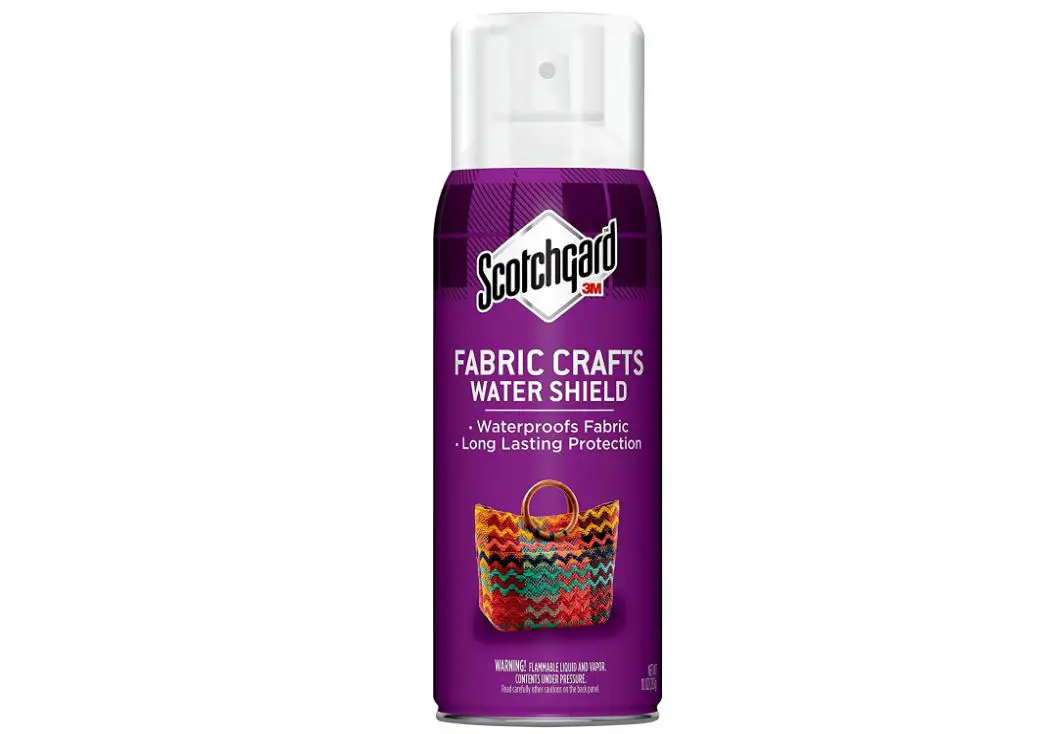 Selling Points:
Selling Points:
Made for delicate fabrics
Doesn't affect breathability
Doesn't make fabrics stiff
This repellent would be perfect for anyone who does macrame, needlepoint or other fabric crafts. We also found that the Scotchgard Fabric Crafts Water Shield is also effective for handbags.
We also really liked that it didn't leave delicate fabrics stiff – or different in any way. Again, you have to wait some time for it to dry; but after that, it provides adequate water and water-based stain protection for delicate fabrics
Overall Score: 95/100
Check Out More Reviews Here:
Who Has the Better Product Range?
If you equate variety with superiority then Scotchgard certainly has the better product range.
They simply make more products than Neverwet does…for now. Keep in mind that Neverwet is a much younger company.
Which Brand Has the Safer Products?
Modern Scotchgard products are not made with propellants that have been known to harm the environment.
On the other hand, it would appear that Neverwet products use aerosol as a propellant which may be detrimental to the ozone.
Did Scotchgard Get Discontinued?
A few years ago, Scotchgard was pressured to change their formula to omit CFCs. The brand never stopped selling products though.
Is Neverwet Toxic?
So far, there have been no reports of any toxins being used in the formula for Neverwet products.
Which is the Best Company?
We must say that Neverwet Water Repellent is unlike anything we have seen before.
If you have never tried their water repellent, you should check it out as it is highly effective. However, Scotchgard makes many more products that could be put to a wide variety of uses.
Neverwet Overall Rating: 97/100
Scotchgard Overall Rating: 96/100
Final Assessment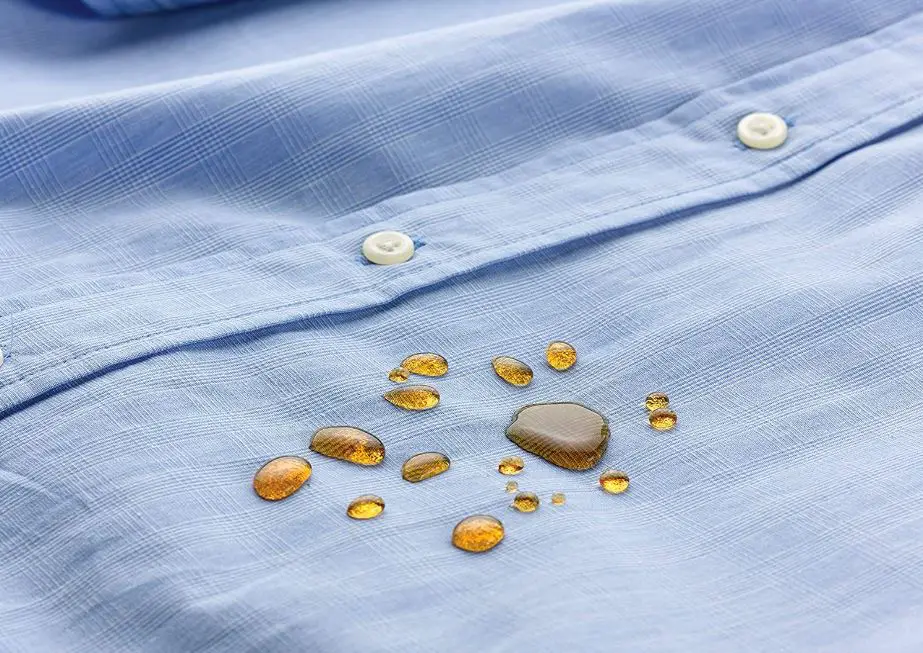 So what's the better water protector?
We're going to have to give this one to Neverwet as their product doesn't even allow water to get past the surface of fabrics. However, their stain remover product was rather disappointing.
So if we're talking straight water repellent, Neverwet is better. If we're talking complete product line, Scotchgard is still the king.