Stihl FS 111 Vs Stihl FS 131 – What's the Better Option?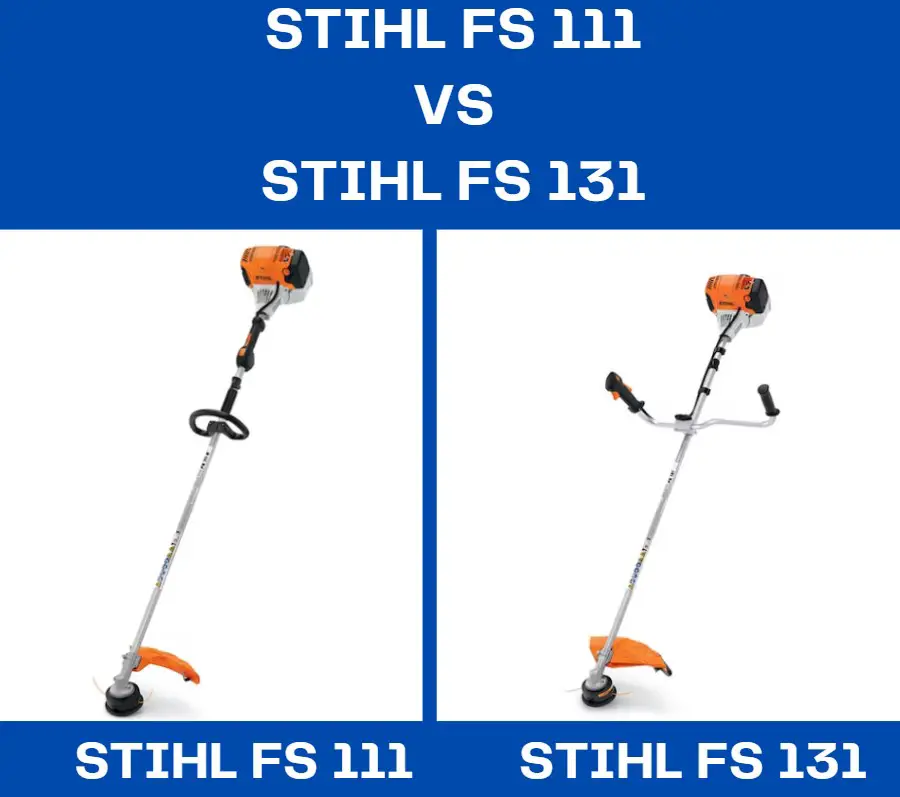 Choosing the right string trimmer for your needs really depends on performance and power.
You need just the right cutting power to match your cutting needs. Too much power will cost you and the extra power will be lost on your lawn anyway.
Too little power and poor performance will leave you with unsatisfactory – and probably unsightly – lawn maintenance results.
So to help you make the best decision for your lawn, we compared the Stihl FS 111 to the Stihl FS 131.
Quick Facts
| | | |
| --- | --- | --- |
| Specs | Stihl FS 131 | Stihl FS 111 |
| Weight | 12.1 pounds | 12.1 pounds |
| Cutting Width | 16.5" | 16.5" |
| Power | 1.9 HP | 1.4 HP |
Stihl FS 111 Key Features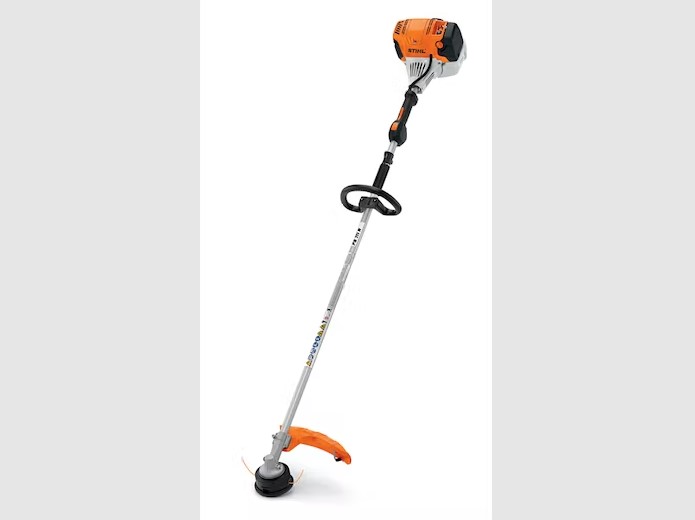 Upright Fuel Tank – The upright design of the fuel tank makes it easier to refill and it's transparent so it's easier to see when you need refueling.
Protected Spark Plus – You get longer life and easier starting with the protected spark plug.
Lined Drive Shaft – The drive shaft is fully lined which helps dampen excess engine vibration.
Stihl FS 111 Pros & Cons
Pros:
Powerful trimmer
Relatively lightweight
Easy maintenance
Straight shaft design
Good for medium to large lawns
Cons:
Less HP than the Stihl FS 131
Clutch drum issues
Overall Score: 96/100
Check Out More Reviews Here:
Stihl FS 131 Key Features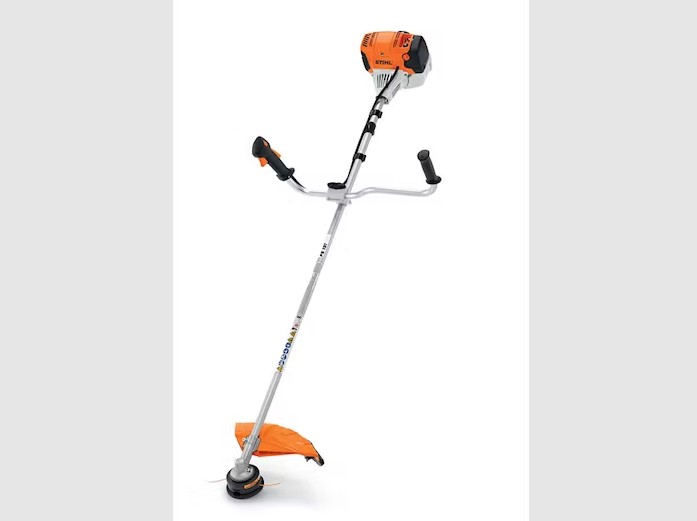 Gearbox Attachment Compatible – You can swap out attachments for this model like edgers, blowers and sweepers.
Spark Arrestor Muffler – Large baffles help reduce operational noise while the arrestor reduces the occurrence of sparks.
Adjustable Front Handle – The Stihl FS 131 features a loop handle that can be adjusted to accommodate any operator.
Stihl FS 131 Pros & Cons
Pros:
Larger engine than the Stihl FS 111
Very versatile
Easy to start
Comfortable front handle
Doesn't vibrate too much
Cons:
More expensive than the Stihl FS 111
Carburetor issues
Overall Score: 97/100
Check Out More Reviews Here:
Key Similarities
There are a lot of feature similarities between these two string trimmers.
For instance, both the Stihl FS 131 and the Stihl FS 111 have an adjustable front handle, lined drive shaft, throttle trigger interlock and air filter cover.
However one of the most striking similarities given the different engine sizes of the trimmers is the weight. Both the Stihl FS 131 and the FS 111 weigh 12.1 pounds.
Another very important similarity is the fact that they can both be fitted with a myriad of Stihl attachments, making them both very versatile yard tools overall.
Key Differences
The key difference between these two trimmers is power. While both of them cut very handily through all the types of weeds and grasses we put them to, the Stihl FS 131 has the larger engine displacement at 36.3cc.
That doesn't mean much on paper but in practice, the Stihl FS 131 is capable of pumping out 1.9 HP compared to the 1.4 HP of the FS 111.
Who Should Buy Each One?
While both can cut down hearty grass with relative ease, the Stihl FS 131 is the one you want if you have a large yard to trim or need a trimmer for commercial work.
The Stihl FS 111 would be a better choice for smaller lawns and keeping gardens and flower beds tidy.
Price Comparison
The Stihl FS 131 will cost you about $500 while the Stihl FS 111 typically retails in the ballpark of $480.
Weight & Handling Comparison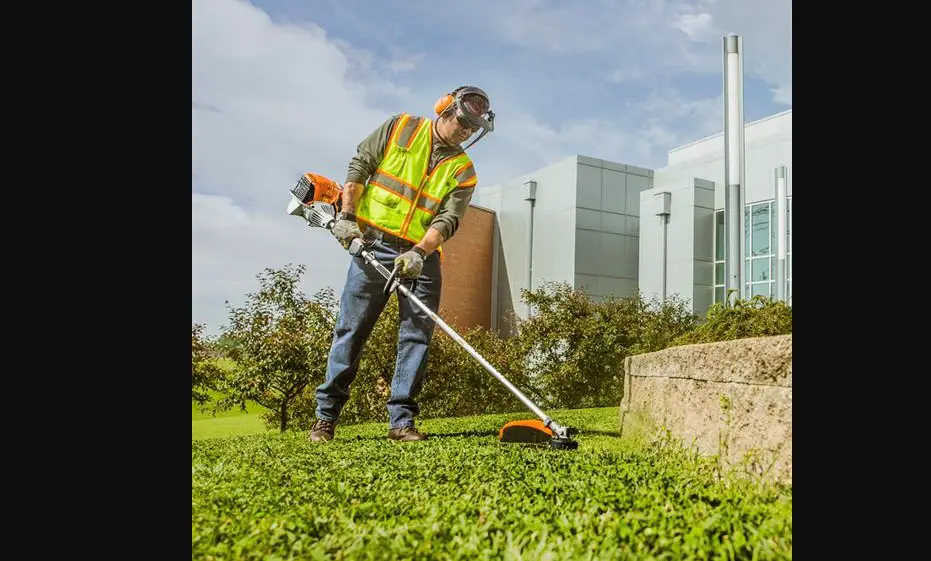 Neither string trimmer has the advantage here. Both of them weigh exactly the same amount (12.1 pounds) and both have the same handle design.
Overall, they are equally comfortable to handle – even for longer operating times.
Power Comparison
It was clear that the Stihl FS 131 ran smoother at higher RPMs and that can be attributed to the larger engine displacement.
While they are both powerful enough to handle any household chore, we can see how the Stihl FS 131 would operate better and be more reliable in commercial settings.
Line Comparison
Both the Stihl FS 131 and the Stihl FS 111 take .095" lines.
Efficiency Comparison
While both the Stihl FS 131 and the Stihl FS 111 are surprisingly efficient with fuel, as you can imagine the smaller engine displacement of the Stihl FS 111 makes it more fuel-efficient overall.
If you are looking to lower your overall operation cost, the Stihl FS 111 may be worth looking at first.
Durability Comparison
We like the fact that both of these trimmers have features like an easy-access air filter cover, steel-on-steel clutches, protected choke levers and protected spark plugs.
All of these shared features will surely make both trimmers easy to maintain and reduce service frequency. We have more questions about the chassis though.
It's made of a material that doesn't seem like it can stand up to wear and tear very well.
Other String Trimmers to Consider
Echo SRm-225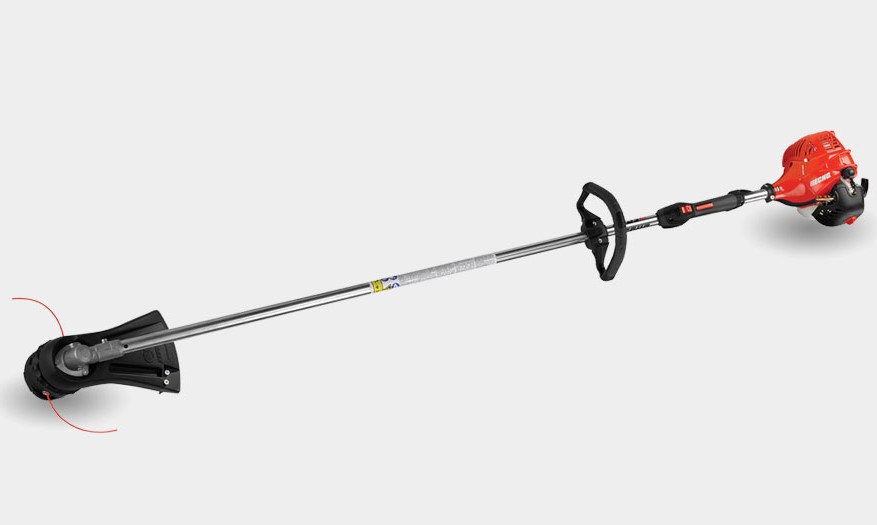 The Echo SRM-225 string trimmer has a 17 inch cutting width, sports a 21.2cc engine and weighs just over 11 pounds – making it a great combination of ample cutting power and easy operation.
Overall Score: 96/100
Check Out More Reviews Here:
Husqvarna 128LD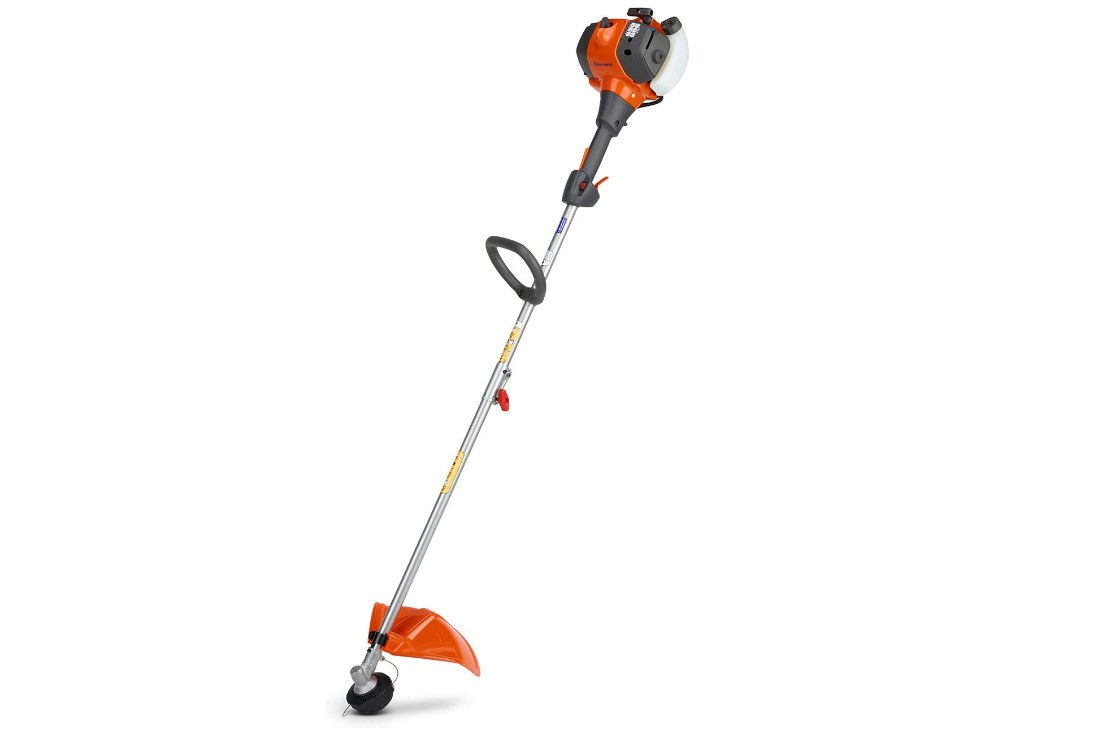 This Husqvarna model has a 17" cutting swath and comes outfitted with a hefty 28cc engine. This is a great choice for commercial work as it's built very well.
Overall Score: 96/100
Check Out More Reviews Here:
Husqvarna 130C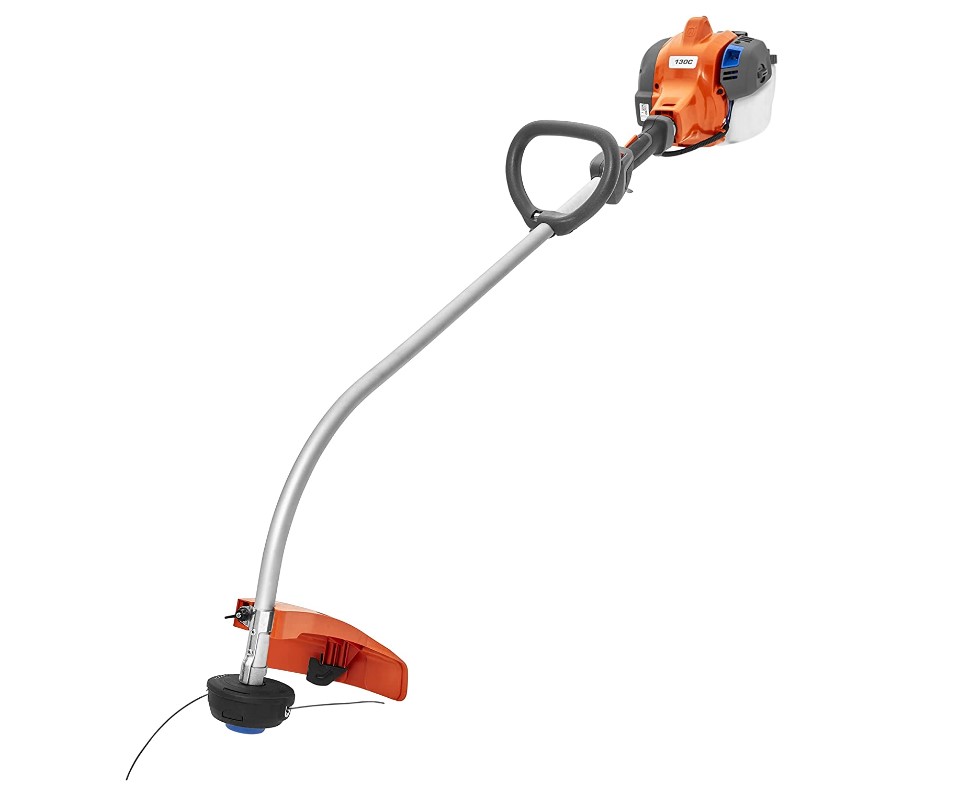 This is an angled shaft trimmer which makes it great for trimming around trees and other obstacles. It has a 1 HP engine and a cutting width of 17 inches.
Overall Score: 94/100
Check Out More Reviews Here:
Final Assessment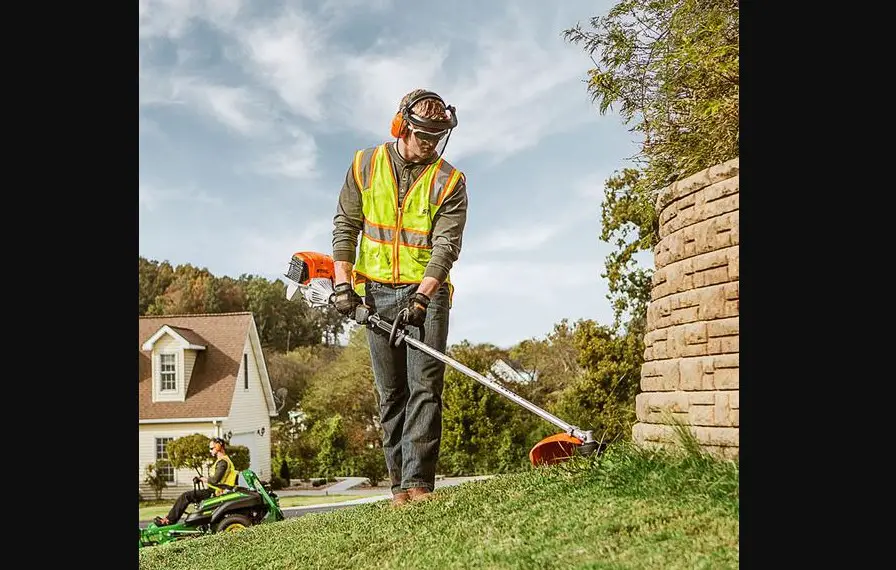 The features of the Stihl FS 131 and the Stihl FS 111 are pretty much identical.
They even weigh the same amount. And while both have their faults in terms of durability, they are both very solid and powerful trimmers for home use or light commercial use.
But if we had to choose just one (and we do), we would go with the Stihl FS 131. It operates smoother at high RPMs and may turn out to be the durable trimmer.