Echo CS 440 Review – Is It Value for Money?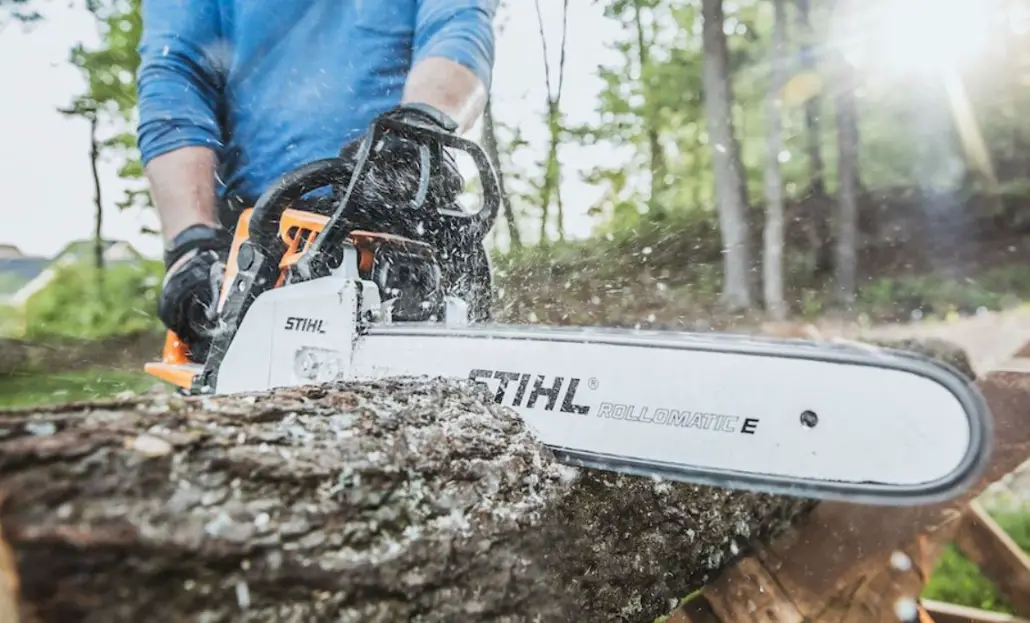 Self-defined as a leading manufacturer of lawn care equipment, Echo offers this the CS 440 chainsaw in its commercial lawncare line.
Characterized as one of Echo's more expensive chainsaws – we wanted to find out exactly why this seems to be the case.
While it's not too recognizable as a brand to the layman, it's more well-known to professionals in the commercial trade.
Depicted as a rugged, commercial-grade brand with reduced starting effort and lightweight handling, we wanted to validate these claims by putting it to the test.
Echo cs-440 Overview
Where the Echo CS 440 chainsaw is one model in Echo's commercial line, it has a few notable more features than most consumer-grade chainsaws.
This Echo CS 440 review picked up on common issues with this model and whether or not it's recommended for professional use.
We have found that paying close attention to the instructions regarding the oil is very important to keep the Echo running smoothly. Furthermore, this review wanted to see how it compared to other models in the chainsaw category.
Echo cs-440 First Impressions
Upon first glance, it's hard not to notice the sturdy design and solid feel of this chainsaw.
Simply by picking it up, the ideal, effective balancing of the tool cannot be understated.
Echo cs-440 Specs
| | |
| --- | --- |
| Engine: | Echo 2 stroke |
| Ideal Blade Length: | 18" |
| Maximum Cut Diameter: | 32" |
| Weight: | 12.1 lbs |
| CARB Compliant: | Yes |
| Warranties: | 5 years consumer & 1-year commercial |
Echo cs-440 Key Features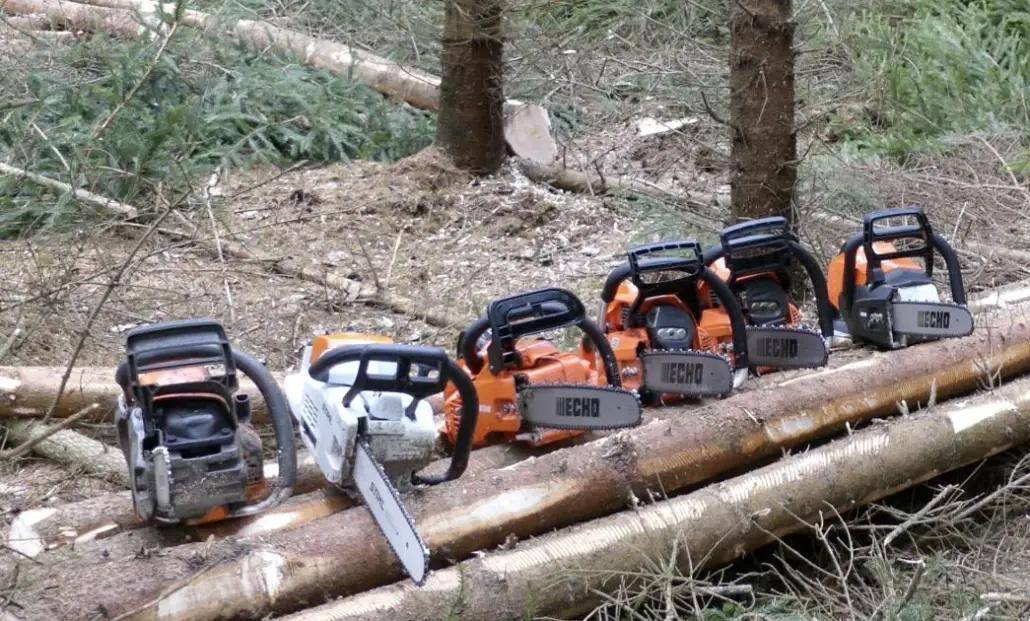 Automatic oil shut-off and an automatic air shut-off
We found this feature to be one of the niftiest features that any chainsaw could have.
The op-handle or rear-handle configurations
We found that these configurations enhance the overall comfort of use of this chainsaw.
2-stroke engine
This chainsaw fires up beautifully and won't let you down during a heavy-duty sawing task.
Pro-Fire® ignition system
Unique Pro-Fire ignition technology from Echo evidently enables fast starting action.
How Does It Perform?
In terms of performance, for the price of this chainsaw, it delivers what is required to get the job done. However, it's not particularly powerful.
How Loud Is It?
With an idling loudness of 82dB SPL, it only gets noisy when you start to crank it up. At around 107dB SPL, this machine is loud enough to want to wear earplugs.
How Heavy is It?
Weighing in at only 12 pounds, this is a lighter model, making for ease of use.
It is easy to Handle?
For our testing purposes, The Echo 440 helped us to cut through branches with ease and made quick work of tree trunks, allowing us to cut quickly and effectively.
Being light in weight, this chainsaw can be effortlessly handled by amateurs and professionals alike.
What's The Saw Like?
The saw that fits on this chainsaw machine is 18" in length and features a ⅜" chain pitch with a gauge of 0.05.
How Is The Power Source / Engine?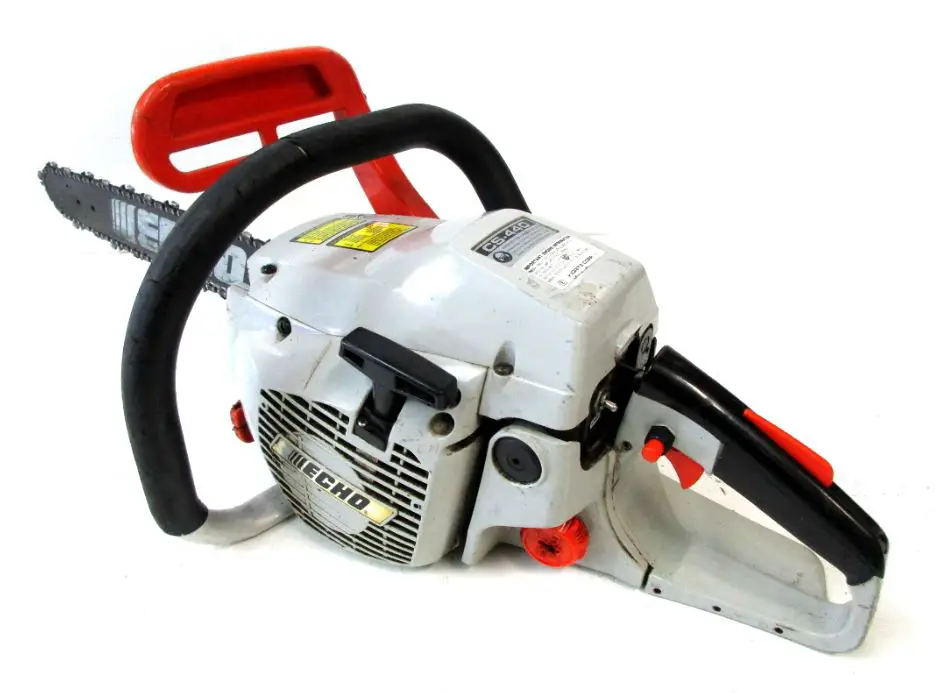 Starting this chainsaw was generally effortless. With uniquely patented Pro-Fire start technology, the time it needs to start this machine is reduced.
With simple engagement of the choke pulling the cord twice will get it on the go.
What Attachments and/or Accessories Are Available With It?
Bar & Chain Cover
Lanyard Strap with Ring
Fixed Nose Case
Carry Bag Bar & Chain Cover
What Size Job Is It Best Suited to?
The Echo model is ideal for smaller commercial applications with rugged dependability and easy-start features as a professional-grade chainsaw with a solid chain bar and 40.2 cc of power.
What is this? Small trees, big trees, bring them on with the Echo 440.
How Efficient is It?
easy start chainsaw with a heavy-duty air filter built in for engine longevity and easy maintenance.
How Durable Is It?
We have found this chainsaw to be extremely durable given fair maintenance with the use of manufacturer-recommended oils, filters, and sharpening.
Given this care, we believe that an Echo 440 can easily last 10 years or more. Like all tools, if you take care, there is no reason why it shouldn't surpass that timeframe.
Many users report they've had the same saw in the family for 20-30 years.
Pros
It's reliable & durable at the same time
It's generally trouble-free to start
It's lightweight for easy handling
It's safe to use with necessary settings in place
Cons
This chainsaw might be considered slightly low on power compared to other models.
Common Problems With The Echo cs-440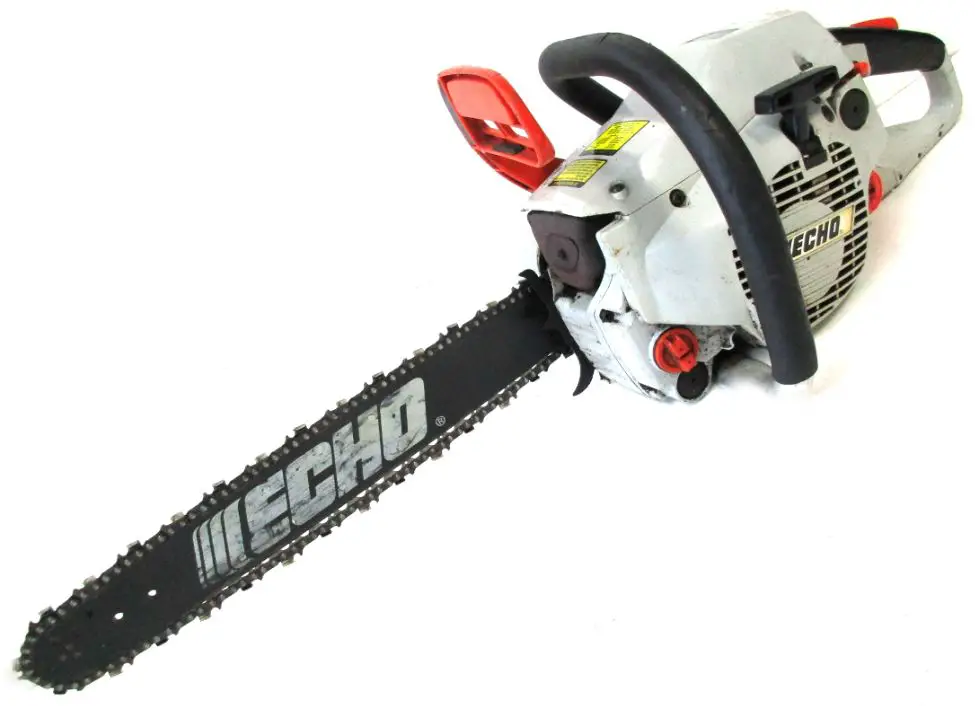 Engine will not start
We have found that engine problems might be encountered due to inadequate lubrication caused by using the wrong brand of oil. In this regard, we recommend sticking to ISO-L-EGD and JASO FC certified oil, such as Echo premium.
Engine accelerates poorly
If the engine accelerates poorly, the problem might be due to a dirty air or blocked fuel fuel filter. In this case make sure to check for blockages and again revert to using the correct, branded oil.
Who Should Buy It?
Where the Echo CS 440 was developed for both consumers and professionals in mind, we have found this statement to be 100% accurate.
Overall Score: 82/100
Check Out More Reviews Here:
Other Chainsaws To Consider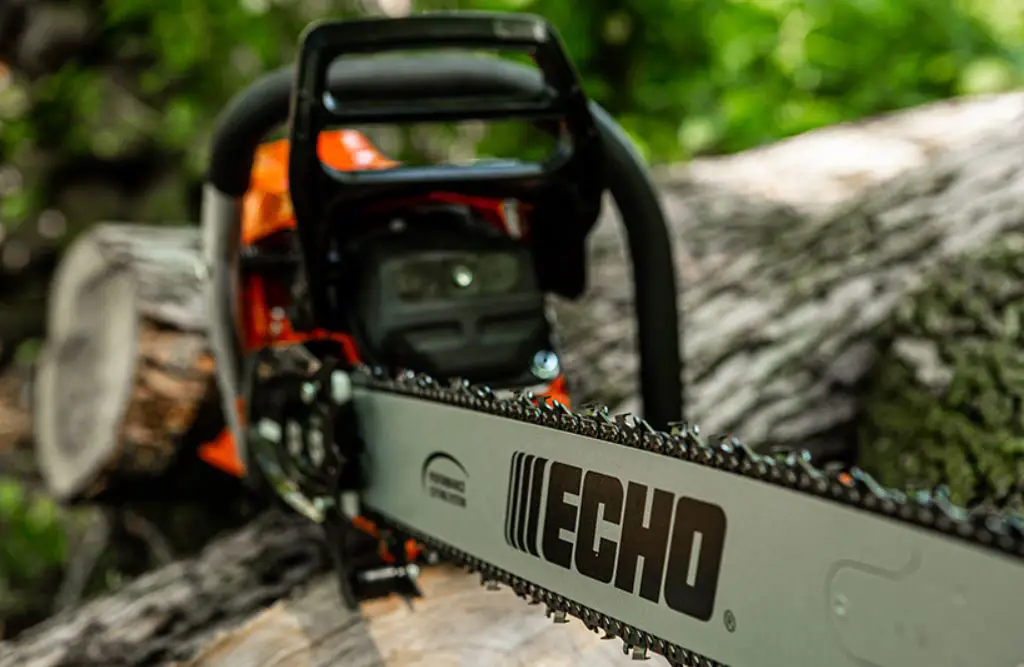 Hailed by many fellow chainsaw enthusiasts as the best in the business, Husqvarna chainsaws are proven to be particularly durable.
This handy lightweight chainsaw from Stihl is worth a look if you're in need of something light for cutting wood and small trees of up to 30cm.
Being easy to handle, its convenient single level master control also struck us as a standout feature.
Our Final assessment on the Echo 440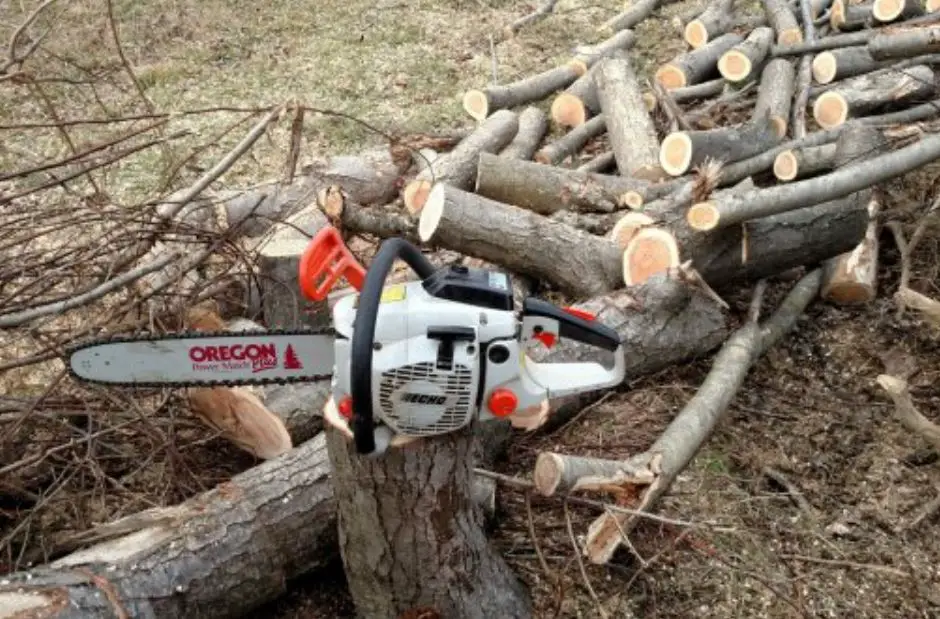 Echo seems to have achieved efficiency with this model that is less costly than other, similar products.
We would recommend this chainsaw to anyone looking to cut through hard wood.
Although it's not the most powerful on the market, it's super light and starts very easily while its efficient at doing what it's intended for.