Gravely ZTX 52 Lawn Mower Review – Is it Any Good?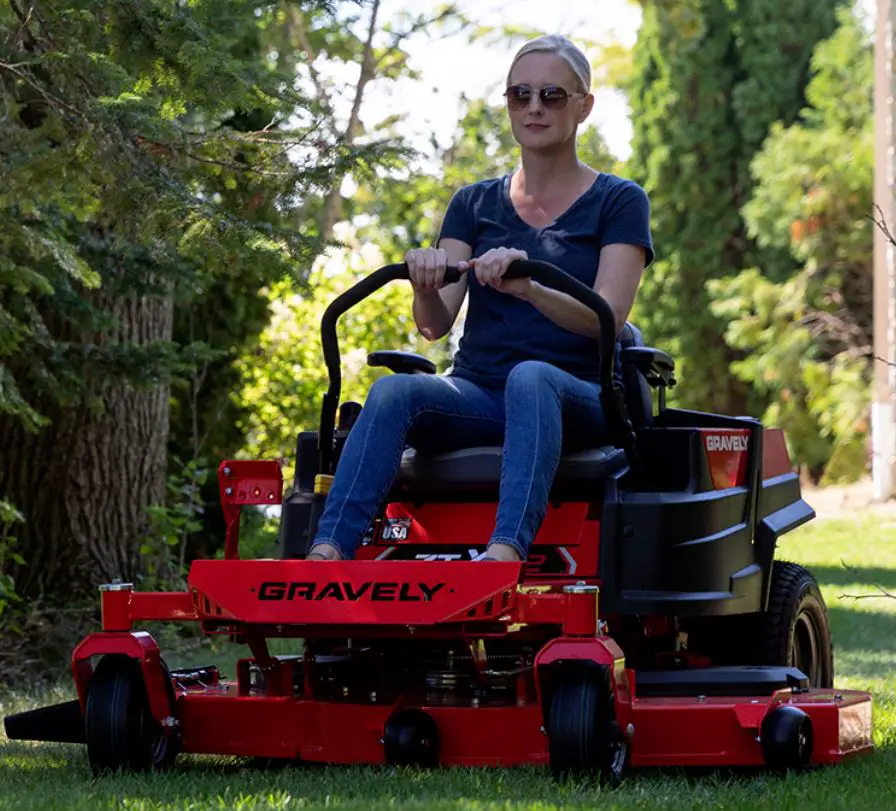 Before we get into the details or even the overview of the Gravely ZTX 52, we should mention that this is a serious mower for people who are serious about lawn care.
It has commercial features and specs; but if you are using it for residential work, you should have at least 3 acres.
Otherwise the Gravely ZTX 52 will be way too much mower for your needs. This is a professional grade riding mower so if you have professional grade needs, read on to find out the important aspects, features, specs and pros & cons of the Gravely ZTX 52.
Gravely ZTX 52 Lawn Mower Overview
The Gravely ZTX 52 is a zero-turn riding mower. It offers power enough to mow multiple acres in very short order. It also offers a comfortable ride and some easy functionality as well.
It would be a good choice for commercial use or for making multi-acre lawn maintenance much easier.
Gravely ZTX 52 Lawn Mower First Impressions
To be quite honest, we were a little intimidated by this mower at first. It's big, it's beefy and it looks like it would be hard to control.
While the Gravely ZTX 52 isn't the simplest riding mower on the market, we were pleasantly surprised at how quickly we got used to the controls.
Quick Facts
| | |
| --- | --- |
|   | Gravely ZTX 52 |
| Mower type | Riding, zero-turn |
| Cutting width | 52" |
| Engine | 24 HP Kohler or 24 HP Kawasaki |
| Drive Type | Hydrostatic transmission |
 Gravely ZTX 52 Key Features
Simple Cutting Adjustment – The height of the cutting deck can be controlled with a foot-pedal and knob system. Simply press down on the foot pedal to raise the deck and use the knob to choose your cutting height.
Tubular Frame – Like many renowned Gravely mowers, the Gravely ZTX 52 features a fully welded tubular frame. This design imparts professional-grade strength to the chassis.
Comfortable Seat – The Gravely ZTX 52 also features a cushioned operator's seat with a high back and arm rests.
Zero Turn Radius – The hydrostatic drive gives the Gravely ZTX 52 smooth acceleration and deceleration while the zero turn radius lets you turn on a dime and cut down on your mowing time.
How Does it Perform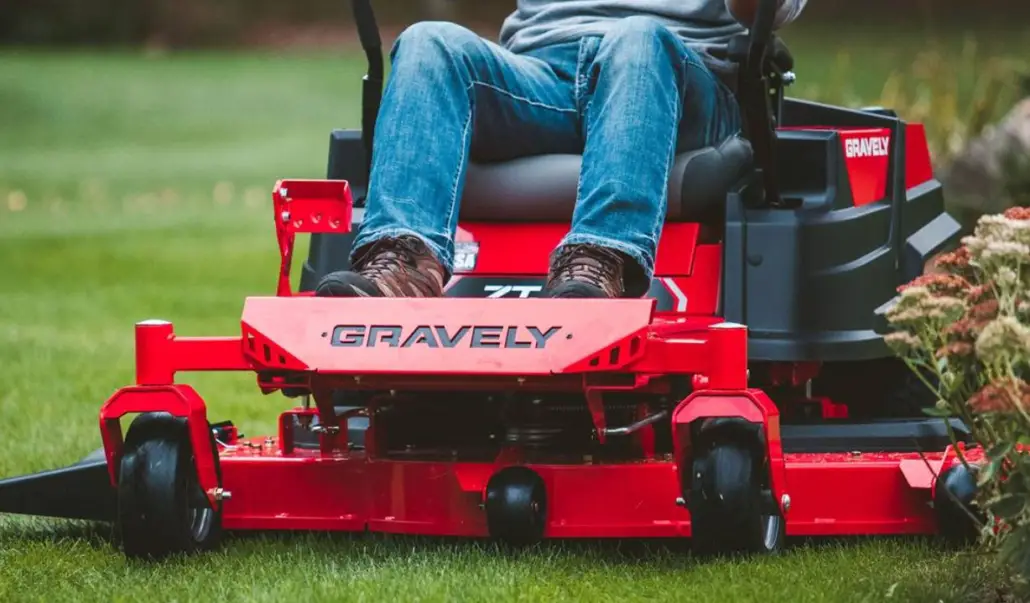 Despite its bulky frame and weight, the Gravely ZTX 52 cuts like a dream. The deck is easy to adjust and it can reach forward speeds of 7 MPH.
The Gravely ZTX 52 can really cut down on your mowing time even if you have 3+ acres to tend to.
How Loud is it?
We would say it's a bit louder than other riding mowers in its engine class – especially if you opt for the Kawasaki engine version.
While you probably won't get any noise complaints so long as you mow at a reasonable hour, ear protection is definitely recommended.
Is it Easy to Maneuver?
Yes. Despite the size, the Gravely ZTX 52 is very easy to maneuver around trees, hardscape features and other obstacles.
It struggles a bit on inclines any steeper than about 25 degrees; but otherwise, it sails along smoothly and is relatively easy to control.
Is it Good for Hills?
Not particularly. Like we mentioned in the last section, the Gravely ZTX 52 struggled on inclines of about 25 degrees.
What Size Lawn Does it Suit
We tested the Gravely ZTX 52 on a 2.7 acre lot but we can see it tackling properties of up to 4 acres.
Cutting Performance
Removing the mulch system and the door on the discharge chute definitely improved the cutting performance of this mower. After that, it didn't leave annoying rows of cut grass.
How Durable is it?
Based on our experience, very. The tubular welded frame will hold up even if you bump it into objects often.
The hydrostatic transmission was smooth and didn't give us any issues which is at least a good omen that it won't give out on you before its time.
Clipping Options
You can get the Gravely ZTX 52 with a mulching kit that produces a very fine mulch with zero effort. You can also pick up a 3.7 bushel grass bag for this mower.
And of course, you can leave it au natural so to speak and leave it with the side discharge chute.
Gravely ZTX 52 Pros & Cons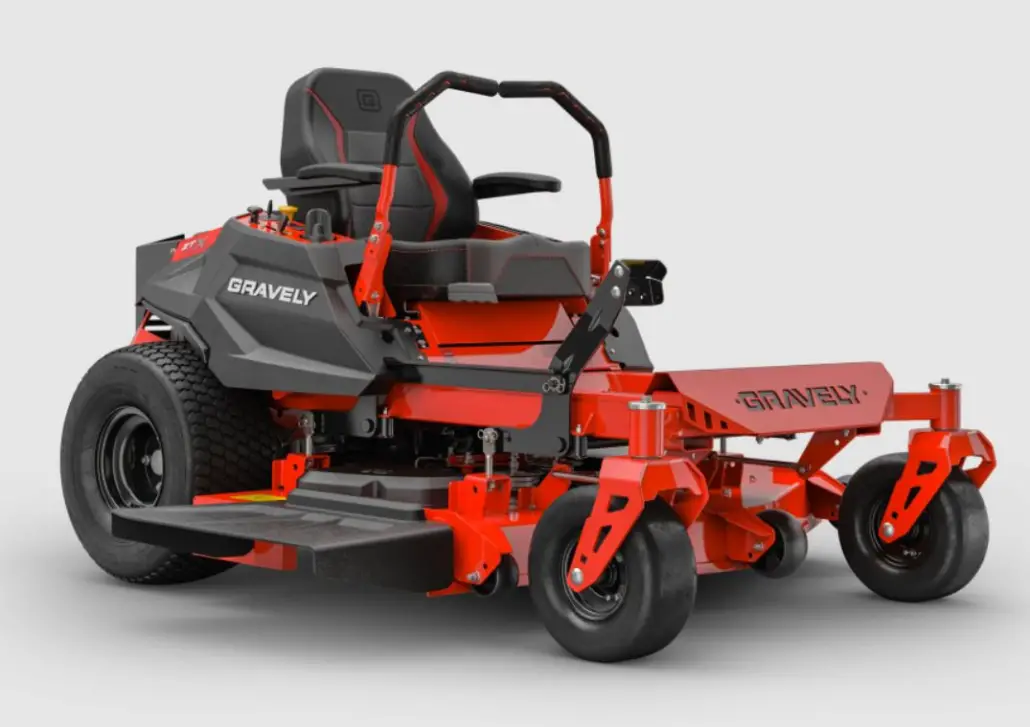 Pros:
Very quick
Maneuvers around obstacles well
Well-built
Should last for a long time
Comfortable ride
Cons:
Expensive
Generates a lot of dust
Overall Score: 96/100
Check Out More Reviews Here:
Who Should Buy the Gravely ZTX 52?
Only people with large properties of 3 acres or more would get good value from the Gravely ZTX 52. The power and size would simply be wasted on anything smaller.
Other Mowers to Consider
Husqvarna MZ54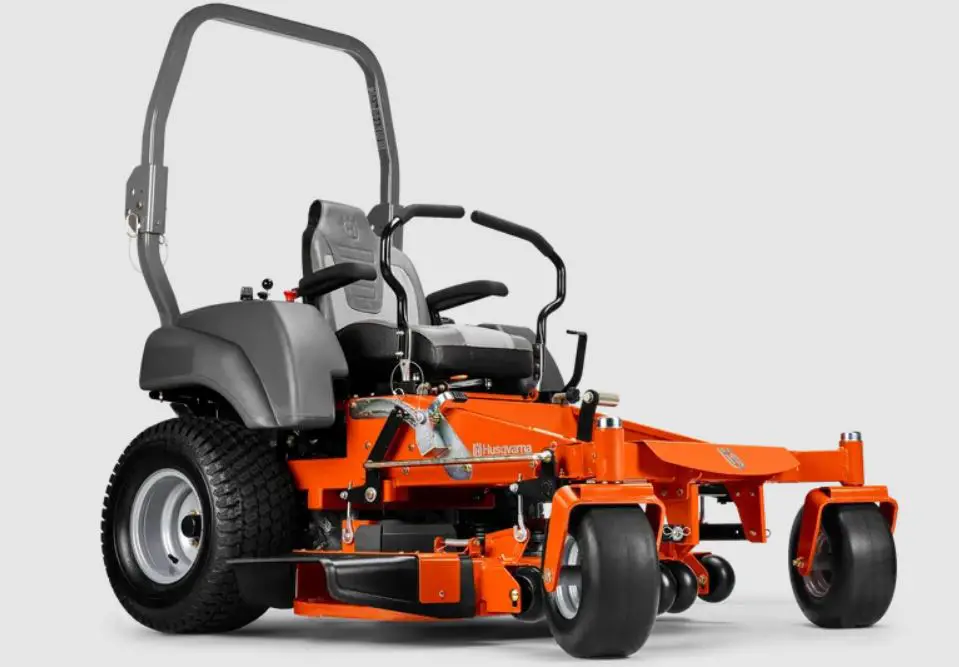 The MZ54 is also a zero turn mower with a 54" cutting deck. It has a max forward speed of 8.5 MPH and a cutting height range of 1.5"-4.5" – a great mower for commercial applications.
Pros:
Durable
Pedal-operated deck height
Cons:
Front brackets come loose
Check Out More Reviews Here:
Cub Cadet ZTS1 50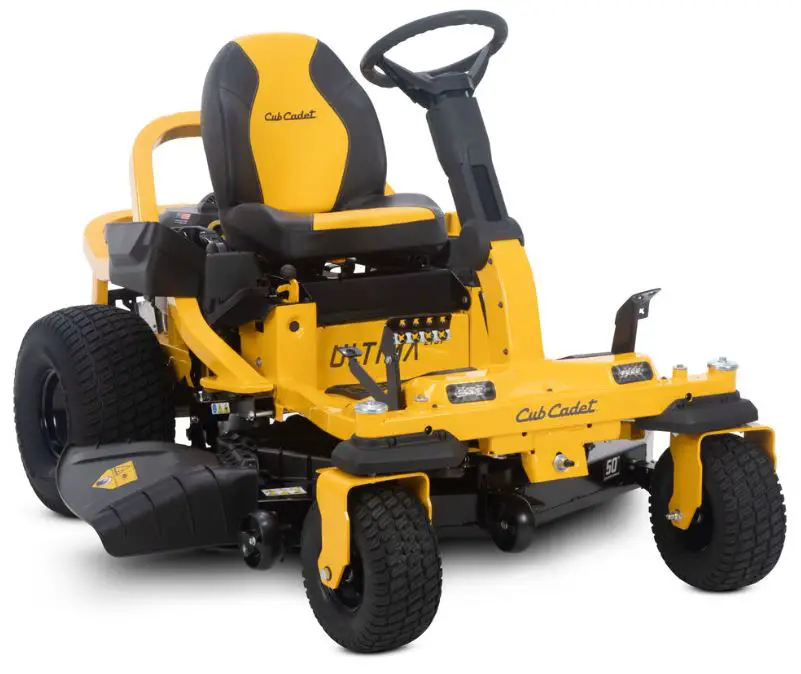 This mower sports a 23 HP, 725cc engine that is capable of 7 MPH forward speed. This is a 4-wheel drive, zero-turn mower and we were impressed that it could handle slight inclines smoothly.
Pros:
Fabricated deck
Great maneuverability
Cons:
Check Out More Reviews Here:
John Deere Z375R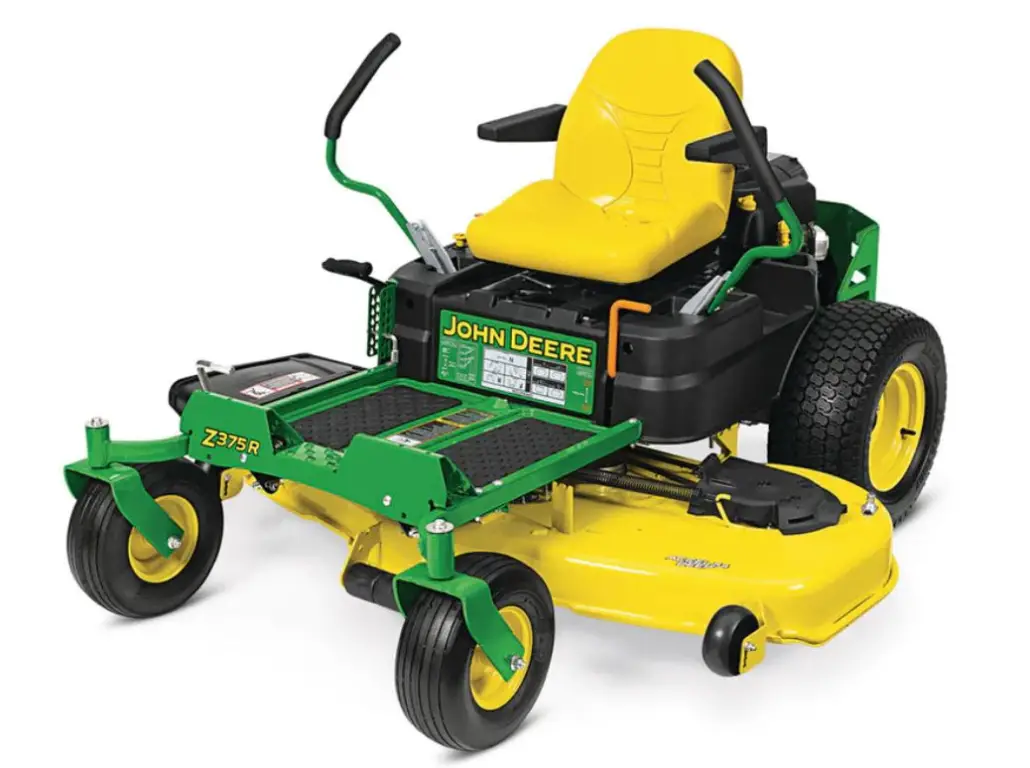 The John Deere Z375R is another zero-turn radius mower with a 25 HP engine and a 54" cutting deck. Like the Gravely ZTX 52, it offers a very comfortable ride and is suitable for properties in the 3-3.5 acre range.
Pros:
Reputable manufacturer
Comfortable ride
Cons:
Check Out More Reviews Here:
Final Assessment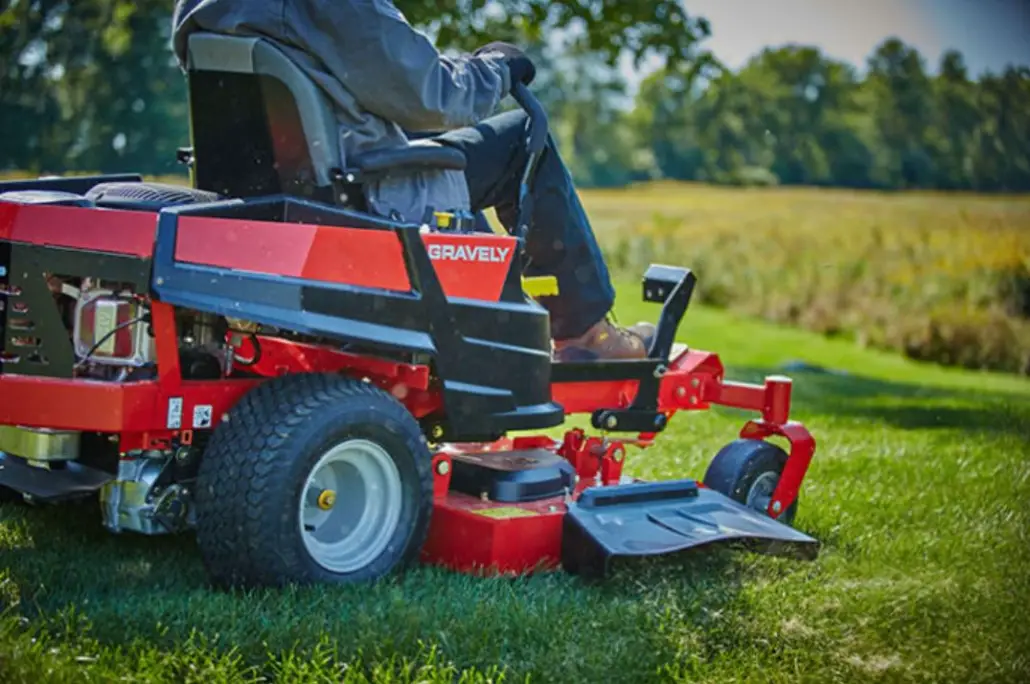 The sole significant complaint we have about the Gravely ZTX 52 is that you have to fiddle with the deck and the discharge options to find the perfect cut for your lawn.
Once you have it dialed in though, it performs very well on all fronts.
It's relatively easy to operate, comfortable and maneuverable. So we would say it's definitely a good fit for anyone with 3.5+ acres to mow.