Echo CS 590 vs Stihl MS 362 – What's The Better Chainsaw?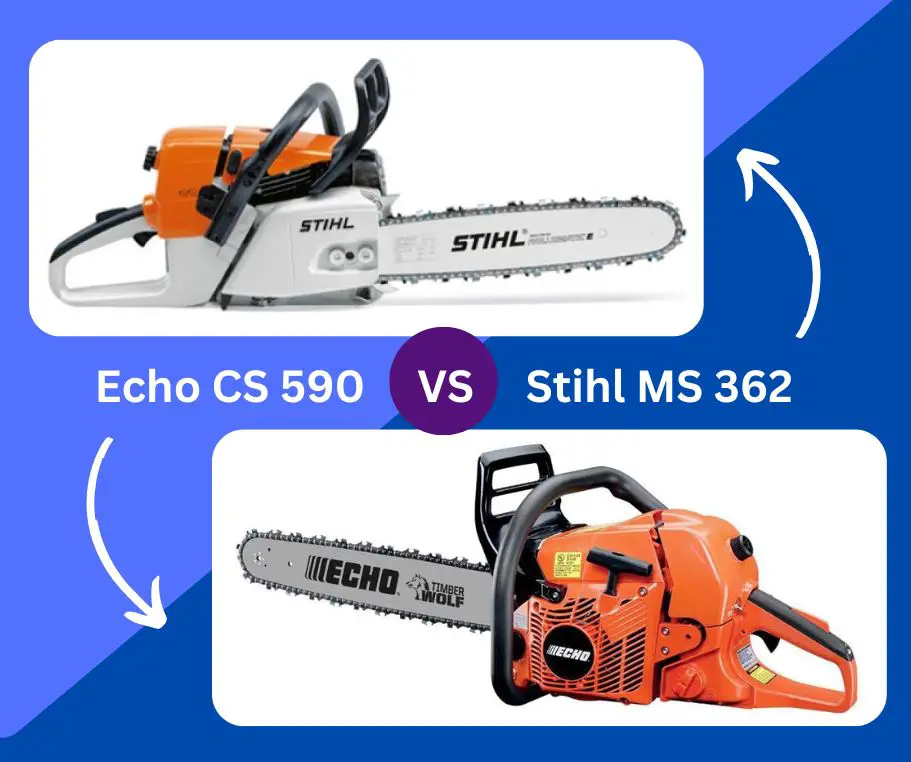 Thanks to modern technology you can get the ideal chainsaw that will perform well even for professional use. Whether you're cutting firewood or work in forestry, you can get jobs done quicker than before.
But your chainsaw does need the right features, such as being lightweight but still powerful. A large fuel tank is helpful, but handling must be easy so it shouldn't be too bulky.
Also, the features you prioritize must suit the environment you'll use it in. For example, easy maintenance is helpful when you use equipment far from your workshop. Therefore, make sure you buy the best chainsaw model for your particular use. Here you'll find a summary of the Echo CS 590 vs Stihl NS 362. Which one should you buy?

An Overview of the Echo CS 590 and Stihl MS 362  Chainsaws
Both the Echo CS 590 and the Stihl MS 362 are built to help professionals get the job done. You're assured of power that's paired with easy maintenance in a very acceptable weight class.
Each of these models are user-friendly in a unique way. Some appreciate the low vibration focus of the Stihl, while others like that the Echo uses less fuel. Both have features that make maintenance easier than on some other models.

Quick Facts Comparison Table
| | | |
| --- | --- | --- |
| SPECS | Echo CS 590 | Stihl MS 362 |
| Weight | 13.2 lbs | 12.3 lbs |
| Fuel Capacity | 21.8oz | 20.3oz |
| Engine Displacement | 59.8 cc | 59 cc |
| Engine Power | 2 stroke engine | 2 stroke engine |
| Blade Guide | 18", 20", 24" | 16"-25" |
Main Differences Between the Echo CS 590 and the Stihl MS 362
In some aspects the Echo CS 590 and Stihl MS 362 are similar, such as being close to each other in power and fuel capacity. But when comparing them you may appreciate the Echo's tool-less air filter cover for easier maintenance.
If particulars like the handle type are important to you, know that the Stihl can either come with a standard or a wrap handle, with no alternative options on the Echo.
Also note that while you get standard 2-stroke technology from the Echo, the Stihl actually operates with stratified engine tech.

Key Selling Points for Each Chainsaw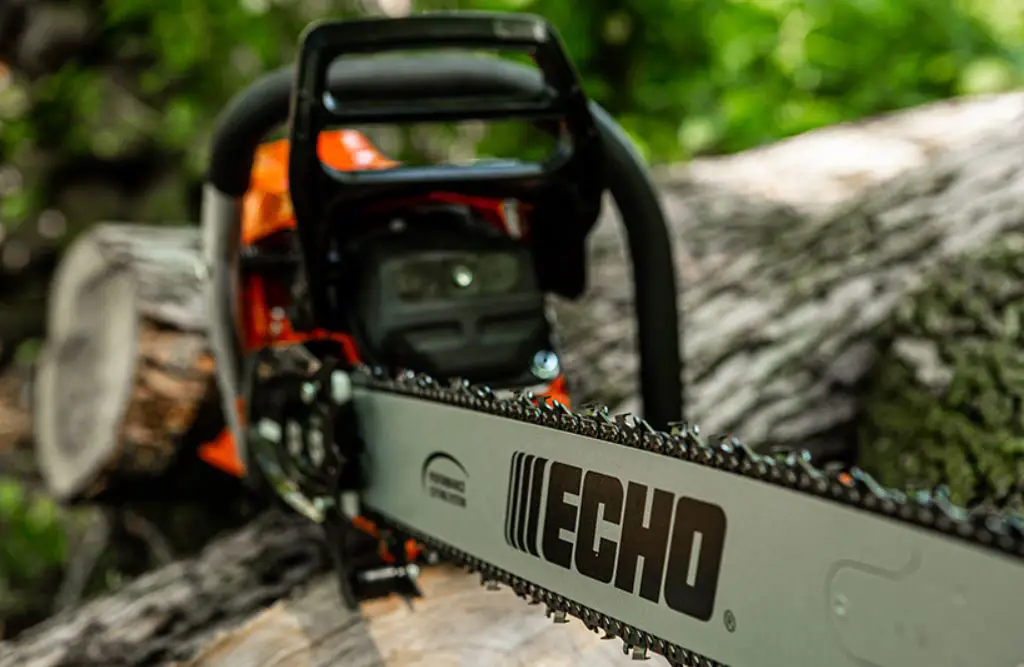 Echo CS 590
Performs well in professional applications
Less filter maintenance is needed thanks to the G-Force Engine Air Pre-Cleaner
Can access the air filter for maintenance without even using tools, making it easier to look after equipment
Saves oil because the clutch-driven oiler only works when the chain moves
Stihl MS 362
The filter doesn't need replacement—you only need to clean it on occasion
Users clean the filter less often thanks to a pre-separation air filtration system
You can access the chain tensioner from the side, using a bar wrench
Reduced exhaust emissions
Practical for professional use
How Do they Compare?
Which Chainsaw is Cheaper?
There's a very clear price difference between these models. You should be able to get the Echo CS 590 for under $500. However, the Stihl model is in a higher price category and you'll usually pay above $800.
Also note that for optimal use you may occasionally need assistance from a dealer who has the relevant diagnostic equipment. So, make sure you can get access to his service in your area and that it won't cost too much.

Which One is Easier to Handle?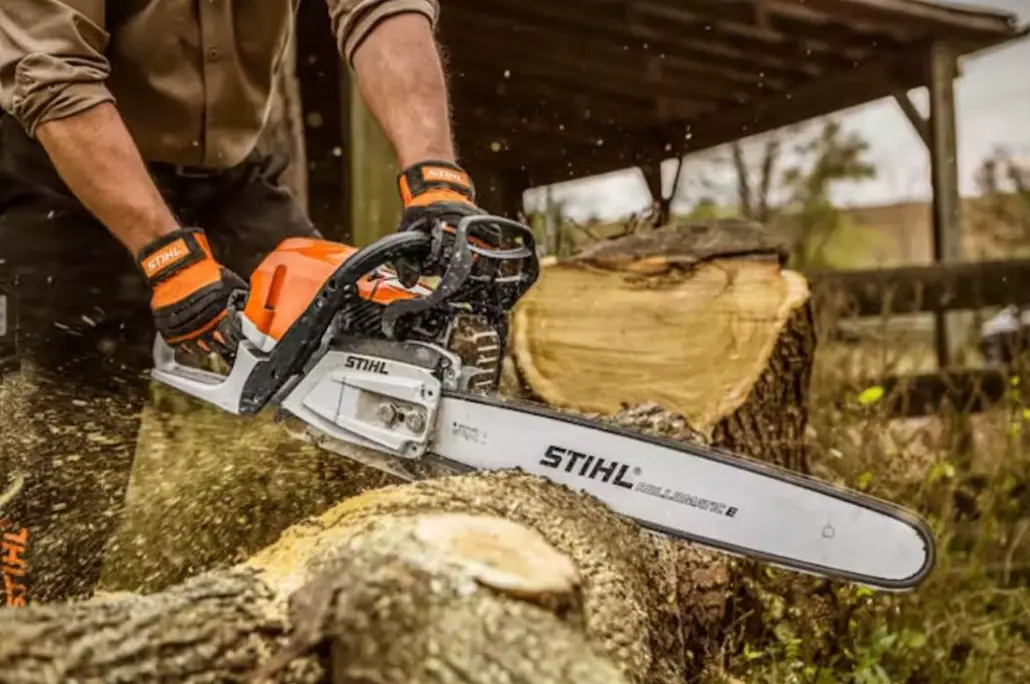 These models are fairly close to each other in terms of weight. So, this shouldn't be a dealbreaker when deciding between them. Luckily, at around 13 lbs, both are designed as lightweight models in the brands' ranges. The Stihl is slightly lighter though.
You may prefer a particular handle type. This is where you may opt for the Stihl, since the brand does sell standard and wrap handles. Just note that the handle type affects the price.
Users find the Stihl an asset whether they just want to prune trees in the yard or do heavy duty cutting, including felling a tree. T
Even newbies can give it a try and they won't find these models too uncomfortable or fatiguing to use.

Which One has the Most Power?
Here the Echo has slightly more power with the 59.8cc engine that can deliver up to 5.3hp. With the Stihl you shouldn't expect much more than 4.6 bhp.

Which One is More Durable?
Both these models come from respected brands, so you know you're making a good investment. Also, they're similar in design, such as having plastic handles and being made for professional use. Their durability may depend on how well you maintain the unit.

Other Features
Features of the Echo CS 590 chainsaw include the following:
Rear mounted air filter gives easy access
Easy start thanks to a decompressions valve
Can see fuel level thanks to translucent tank
Features of the Stihl MS 362 chainsaw include:
Less effort needed to start thanks to decompression valve
Impressive guide bar range up to 25"
Carburetion is controlled by a microprocessor (M-Tronic technology), which improves engine power
Pros and Cons of the Echo CS 590 and Stihl MS 362 Chainsaws
Echo CS 590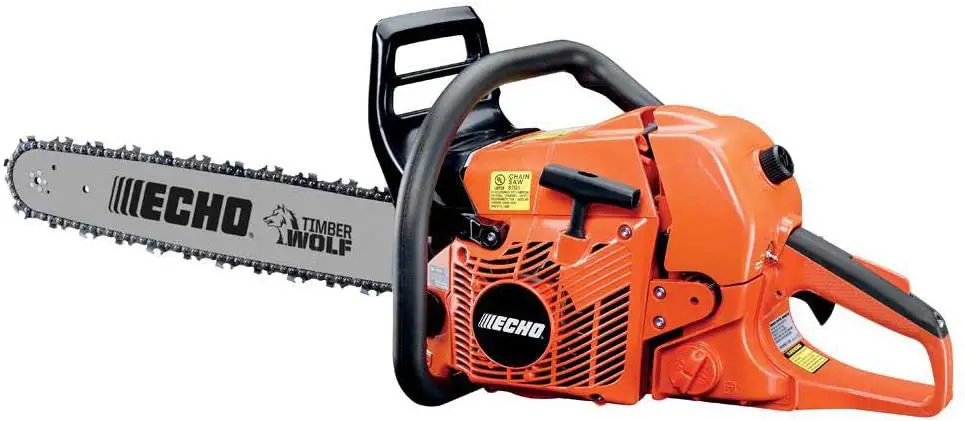 Pros:
Impressive power
Affordable price range
5-year warranty
Great fuel capacity
Cons:
Heavier than the Stihl
Less impressive guide bar lengths
Stihl MS 362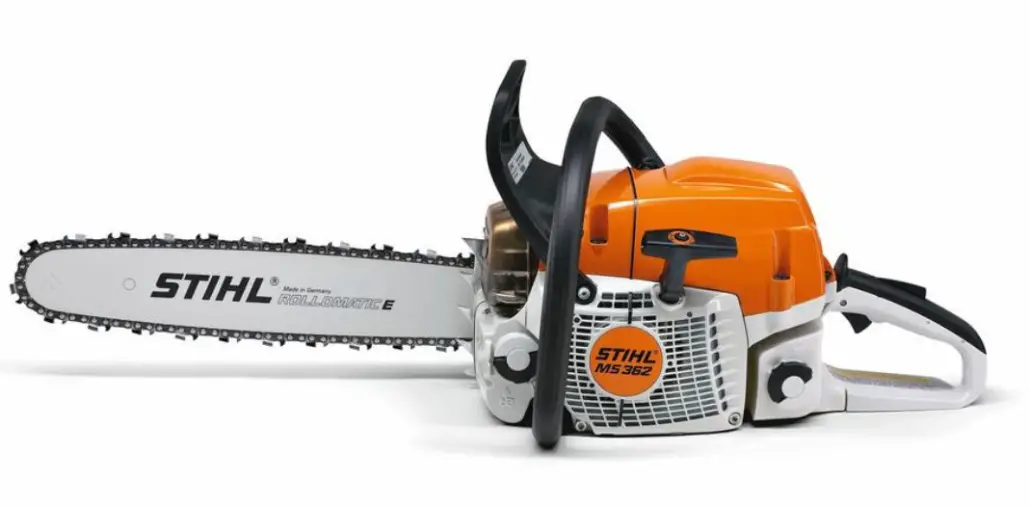 Pros:
Anti-vibration features
Impressively lightweight
Translucent fuel tank
Easy to start
Cons:
Shorter warranty period
Expensive
What are Some Common Problems You May Experience?
Note that you may have issues starting the Echo CS 590, but do talk to your dealer. It may simply require new fuel or slight adjustments to the carburettor. On the Stihl, be prepared that after refuelling you may need to try and start it a few times before all the air is out of the fuel line.

Which One Should You Buy? Our Recommendation
There's no question that the Stihl MS 362 is an amazing piece of equipment. However, the Echo CS 590 delivers a bit more power and is available at a more affordable price. And both are durable enough for professional use. So, why break your budget?

Final Thoughts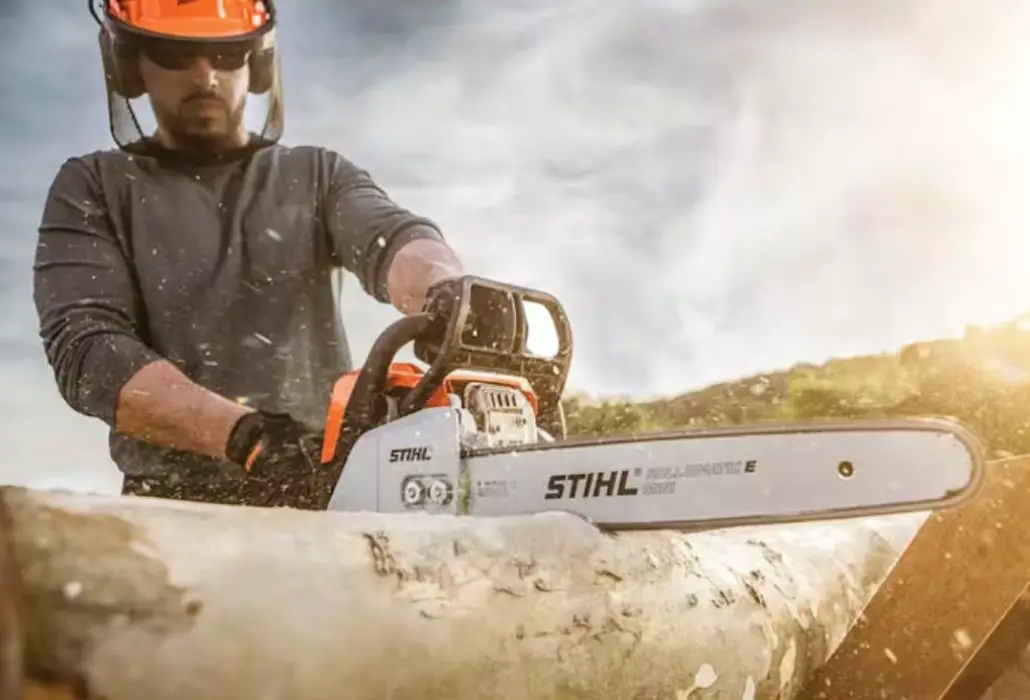 Stihl is respected for many reasons, so it makes sense that their products are pricey. But there's no reason not to trust the Echo CS 590. Especially if you have a trustworthy chainsaw dealer nearby who can assist with some maintenance, you'll have years of fun using this model.