Greenco Hand Crafted Marble Rolling Pin Review – Is It Worth Buying?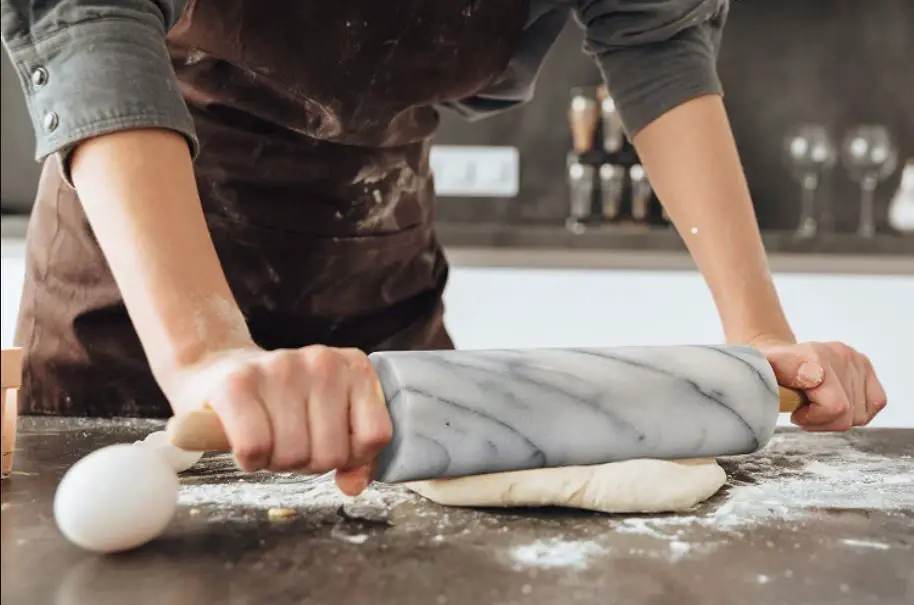 Marble rolling pins are a great choice because they are non-porous and add an elegant look to your kitchen. Let's check out the best overall choice.
Selling Points:
10 inch barrel
Elegant marble material
Wooden handles
In 50 Words or Less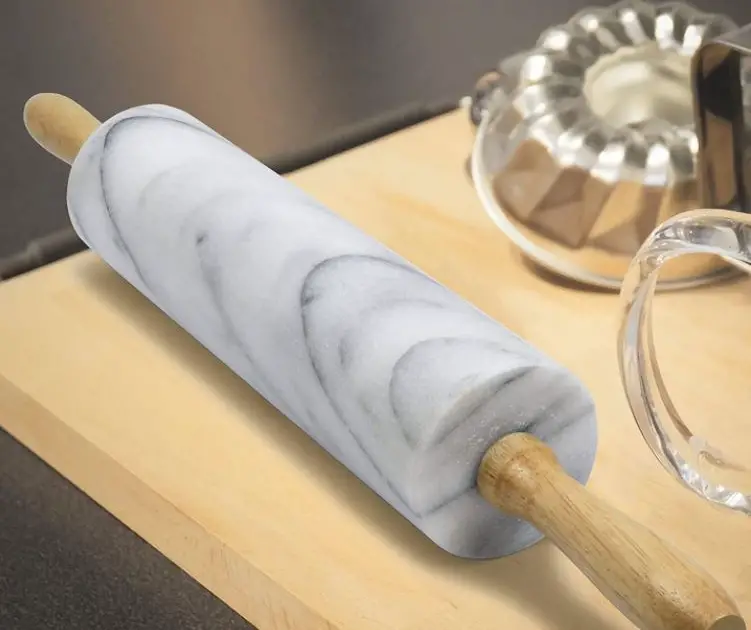 The Greenco Hand Crafted Rolling Pin has a solid marble barrel that not only looks amazing; but provides you with the weight you need to tackle even the most stubborn dough. It's also a great choice for longevity.
If you are looking for a marble rolling pin that you can hand down to your children, the Greenco Hand Crafted Rolling Pin would be a great choice. Our first impression of this rolling pin as soon as we picked it up was that it was built solid.
It has a hefty 5.36 pound barrel that feels securely attached to the wooden handles. And as soon as you start rolling out your dough, you can feel how tight all the components work together. From the ball bearings to the center dowel, everything feels like it fits together seamlessly.
Of course, this makes for very smooth rolling action. We also like that the Greenco Hand Crafted Rolling Pin is nice and heavy. This makes it easier to roll out stiff or stubborn dough. Naturally, you will be able to chill this rolling pin in the fridge for when you need to keep pie crusts and puff pastry cool.
The Greenco Hand Crafted Rolling Pin is also very non-stick which saves time in the kitchen. It's hand-wash only, but such is the case for all marble rolling pins. Also, be aware of the weight. The 5.6 pounds may not be ideal for every chef.
The Greenco Hand Crafted Rolling Pin also comes with a wooden cradle that is exactly as long as the barrel (10 inches). You won't have to worry about this rolling pin slipping off the counter and landing on your feet or breaking.
Pros:
Nice and heavy
Beautiful white marble
Very durable
Cons:
The handles feel a bit rigid
The weight may not be right for everybody

Overall Score: 97/100
Check Out More Reviews Here:
Alternative Marble Rolling Pins To Consider
Conclusion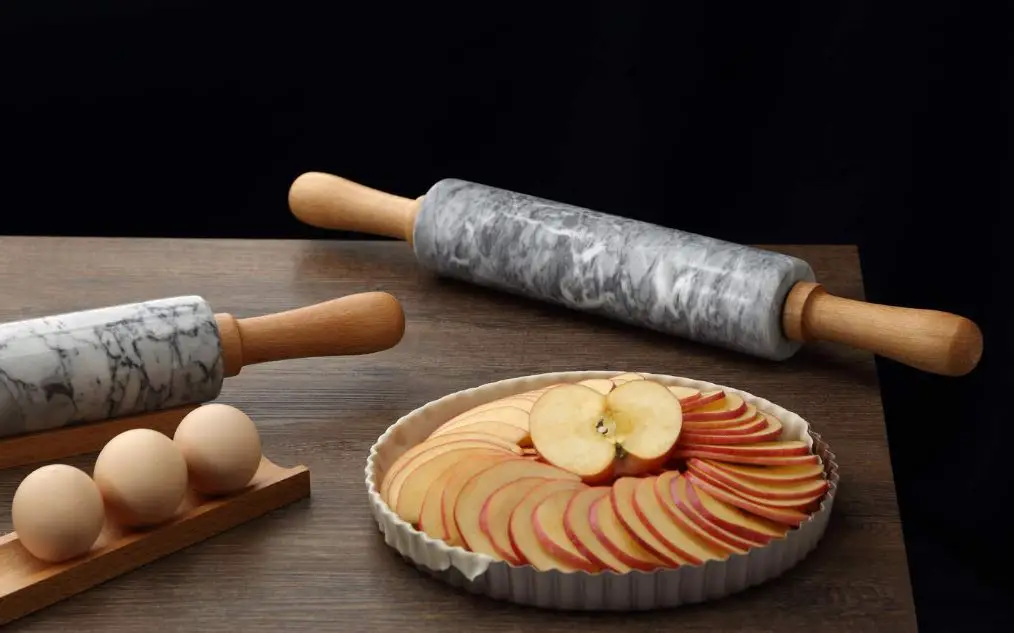 Not everyone will be a fan of the weight of the Greenco Hand Crafted Rolling Pin but for those of you who typically work with stiff dough, the 5.36lb weight will be a godsend.
It can significantly reduce the exertion you put into your pastries and help you get things done quicker.
But by far, the thing we like most about this rolling pin is that it will last for a long time making it a great investment. It's naturally non-stick and can be used to make pretty much anything you can think of so be sure to check it out soon!