Husqvarna 122hd60 Review – Is It A Good Hedge Trimmer?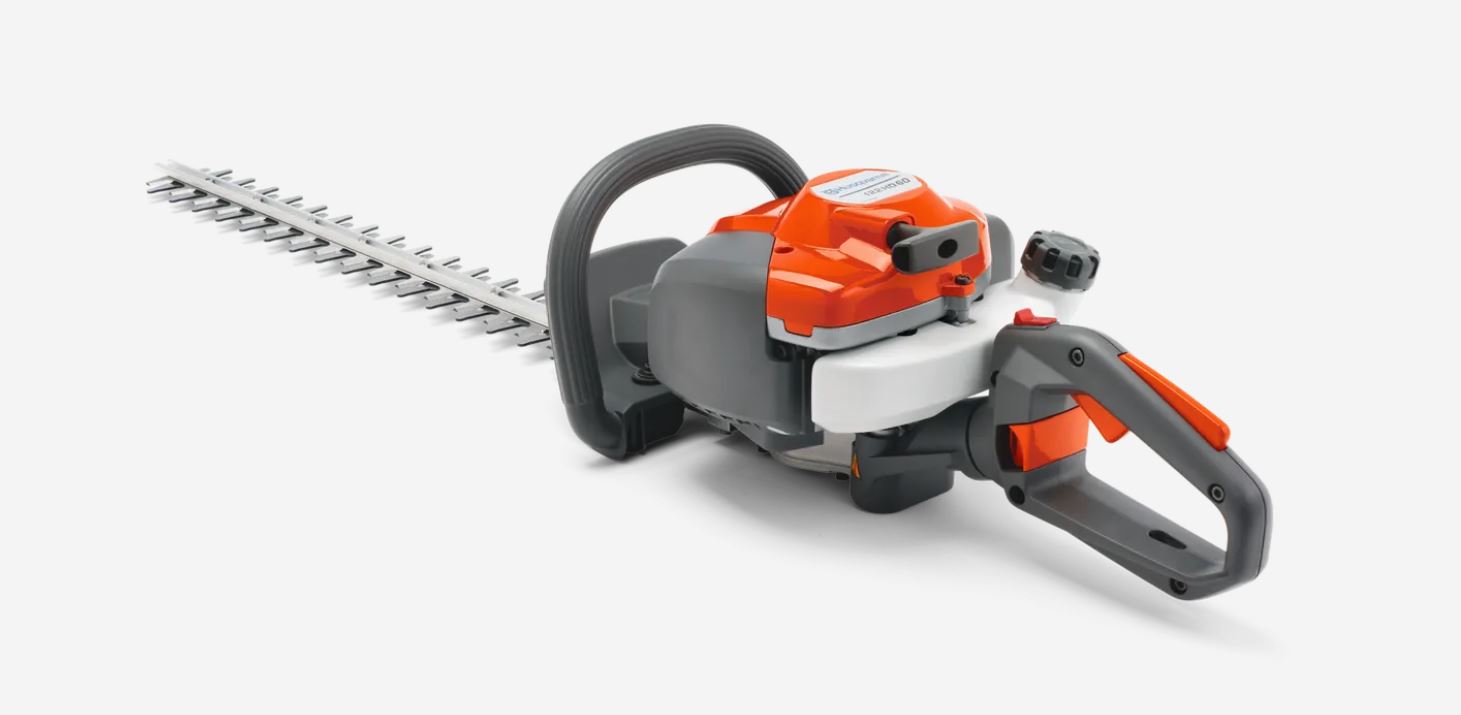 For many, keeping the hedges and bushes looking neat is a constant struggle.
Anyone with any kind of ivy growing in their yard knows exactly what we're talking about. And if you know what we're talking about, then you probably have shopped a hedge trimmer or two in your time.
But choosing the right hedge trimmer is about much more than the blade length which is the only thing that a lot of people check for when shopping.
You have to look at the specs and finer details to make sure that the hedge trimmer will work for the types of hedges you have.
So in the following review, we are going to be telling you about our experience with one hedge trimmer that we think will meet the needs of many people: the Husqvarna 122hd60.
Husqvarna 122hd60 Overview
 "The Husqvarna 122hd60 is a very capable hedge trimmer with a long blade. It is more than powerful enough to handle residential trimming and can be used for most commercial applications as well. It is a gas-powered hedge trimmer with features designed to make it easy to use."
Husqvarna 122hd60 First Impressions
At first, we were a bit concerned at how heavy this trimmer was going to be.
Without a full tank of gas or the blade, the Husqvarna 122hd60 weighs 10.8 pounds. However, the gas and the blade didn't add much weight overall.
In the end, the Husqvarna 122hd60 was light enough for every one of our testers; but we can also see how it may be too heavy for some people to use for long periods at a time.
Husqvarna 122hd60 Key Features
Air Purge Button – With this feature, you can very easily remove air from the carburetor for an easier start.
Adjustable Handle – The adjustable handle provides more reach and better angles for cutting the sides of hedges.
Smart Start – The starter was designed for supreme reliability and indeed, the Husqvarna 122hd60 starts up very easily.
23" Cutting Bar – The long cutting bar gives you plenty of reach and it is even handy for trimming small tree branches.
How Does it Perform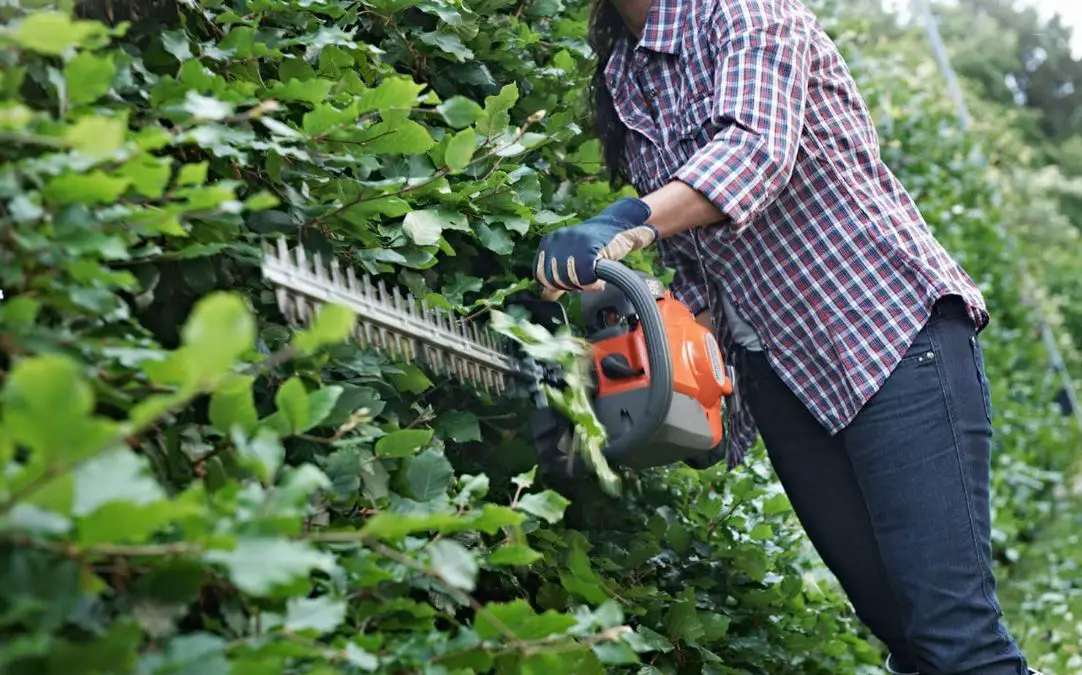 One of the things we really liked about this trimmer was that the teeth aren't set ridiculously far apart from each other like some other trimmers.
Instead the teeth on the Husqvarna 122hd60 are set 1.1" away from each other which means they make fine cuts to small twigs and branches.
In fact, the Husqvarna 122hd60 can handle twigs and branches anywhere from 0.8" to about 1.3". So it's very versatile.
It's also easy to start and you get enough reach from the long cutting blade to handle tall hedges and even trees.
How Loud is it?
The Husqvarna 122hd60 operates at a maximum of about 101 decibels so it is a bit on the loud side. You will have to wear ear protection when operating this trimmer – we sure did.
How Heavy is it?
The Husqvarna 122hd60 weighs 10.8lbs dry and without the 23" cutting bar. So it is also a bit on the heavy side.
For most users, we don't see the weight being  too much to bear but we can imagine that some users will start to fatigue after about a half hour of operating this trimmer.
Is it Easy to Handle and Maneuver?
Despite the weight, the Husqvarna 122hd60 is very easy to handle and maneuver. Mainly because it has an adjustable handle that can be moved to different angles.
This makes it easier to reach tall hedges and hit those notoriously difficult ivy-covered wall/fence corners.
The Husqvarna 122hd60 was also easy to maneuver in tight spaces and when hedges were shaped at awkward angles.
Engine Overview
The Husqvarna 122hd60 is a gas-powered hedge trimmer. It puts out 0.8 HP and has a fuel tank capacity of 10.1 ounces.
What Size Job Does it Suit?
The Husqvarna 122hd60 is suitable for large hedges, properties and, based on how much we pushed this trimmer and how well it responded, we have to assume that it would be suitable for commercial work as well.
How Efficient is it?
The Husqvarna 122hd60 has a fuel consumption rate of 0.73 pounds per hour so it is fairly fuel efficient overall.
How Durable is it?
From our testing, we have to conclude that the Husqvarna 122hd60 is built very well and seems durable.
However, we have read that some customers have complained about faulty coils after just a couple of years of use.
How Long Will it Last?
Again, from our experience, we would predict that the Husqvarna 122hd60 could last at least 8 years.
Husqvarna 122hd60 Pros & Cons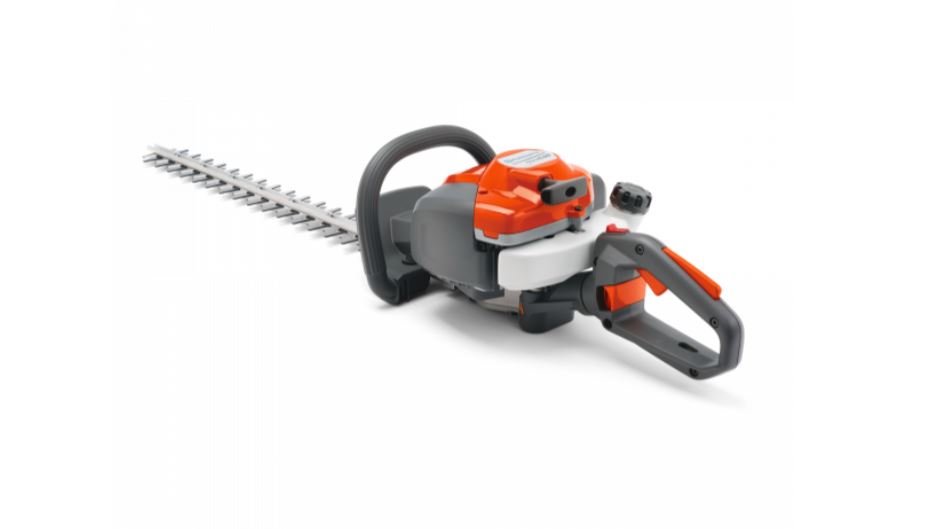 Pros:
It provides great reach
Great for tree twigs, suckers and small branches
Works well in tight corners
Produces fine cuts
Performs well with thicker twigs
Cons:
Apparent coil issues
May be heavy for some people
Overall Score: 96/100
Check Out More Reviews Here:
Who Should Buy it?
The Husqvarna 122hd60 would be a good choice for anyone who needs a hedge trimmer with good power and can handle all kinds of hedges and ivy.
Other Hedge Trimmers to Consider
Husqvarna 122hd45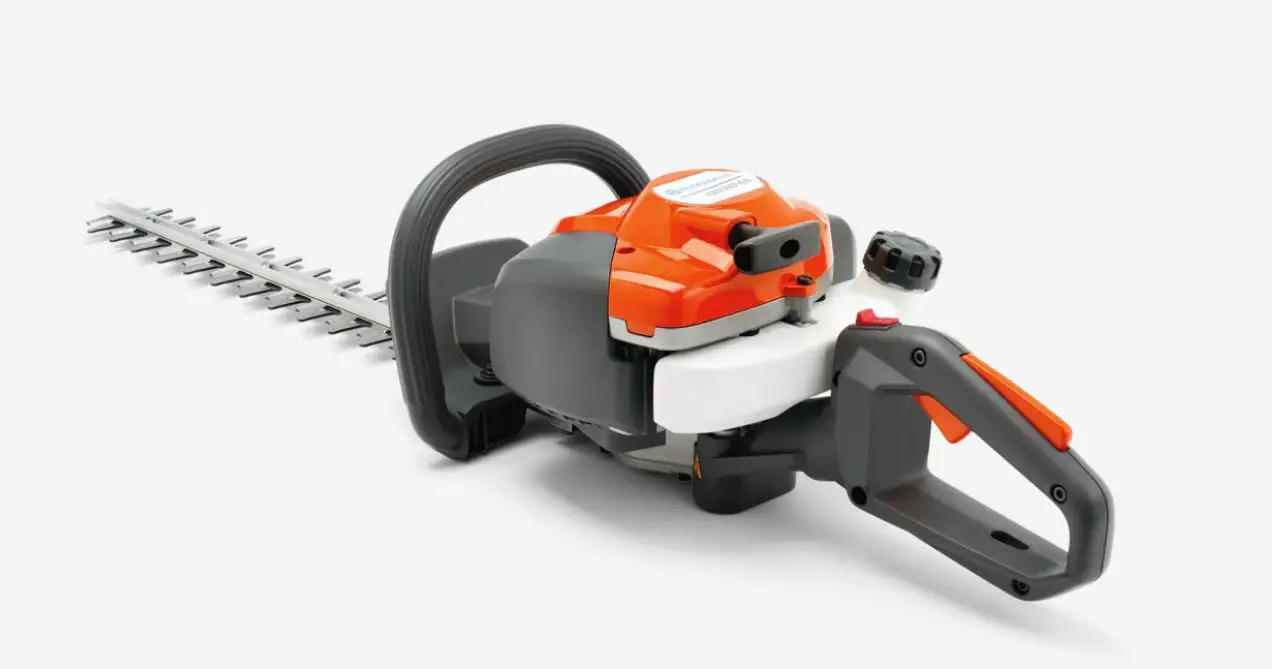 The Husqvarna 122hd45 is what we would call a mini hedge trimmer.
The blade is only 45 centimeters long but the gap between the teeth of the blade is 28mm. This means it can make very fine cuts.
The Husqvarna 122hd45 has a 0.3 liter fuel tank capacity and a max RPM rating of 7,800. Of course, this would be suitable for anyone with very small hedges or anyone that needs to make fine cuts to bushes.
Pros:
Makes very fine cuts
Very good for detailing
Cons:
Check Out More Reviews Here:
BLACK+DECKER 20V MAX Cordless Hedge Trimmer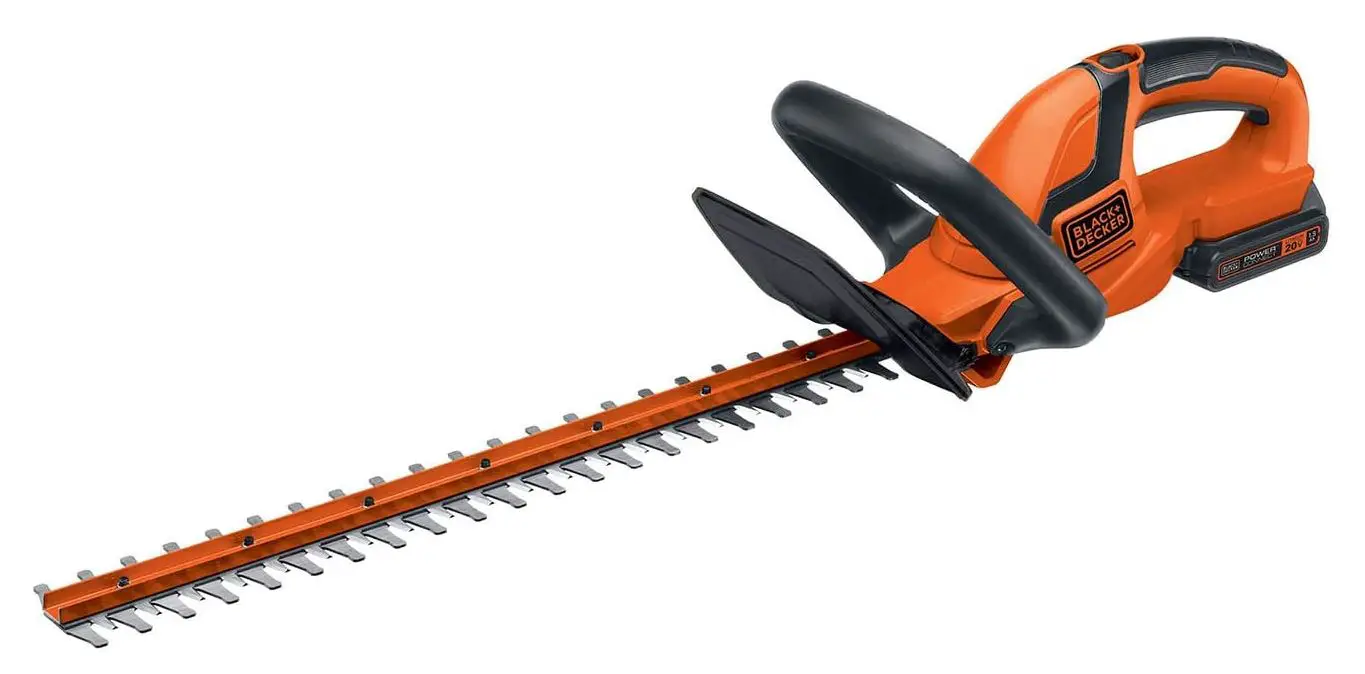 The BLACK+DECKER 20V MAX Cordless Hedge Trimmer is a battery-operated hedge trimmer that only weighs 5.7 pounds.
So not only do you not have to deal with gas or emissions; but this trimmer is light enough for almost anyone to use.
It comes with a 22 inch blade so it gives you plenty of reach. The power button can also be set in a locked position so you don't have to hold it down constantly.
This is a dual-sided hedge trimmer that can cut branches and twigs up to about an inch thick.
Pros:
Comfortable front handle
Very light
Cons:
Battery needs to cool down before it can be recharged
Check Out More Reviews Here:
EGO Power+ HT2411 24-Inch Brushless 56-Volt Cordless Hedge Trimmer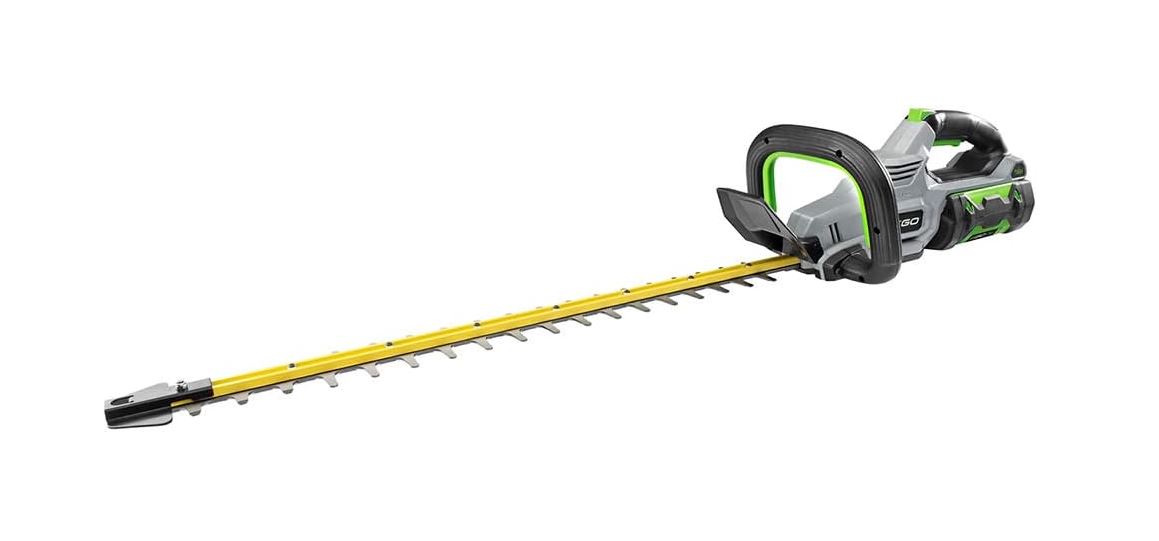 If you are looking for an electric hedge trimmer, this one would be a good choice.
It features a 24" double-sided reciprocating blade that is perfect for tall hedges and even light tree trimming. Our only gripe was that the teeth are far apart so it doesn't make fine cuts to smaller twigs.
Pros:
Cons:
Check Out More Reviews Here:
Final Assessment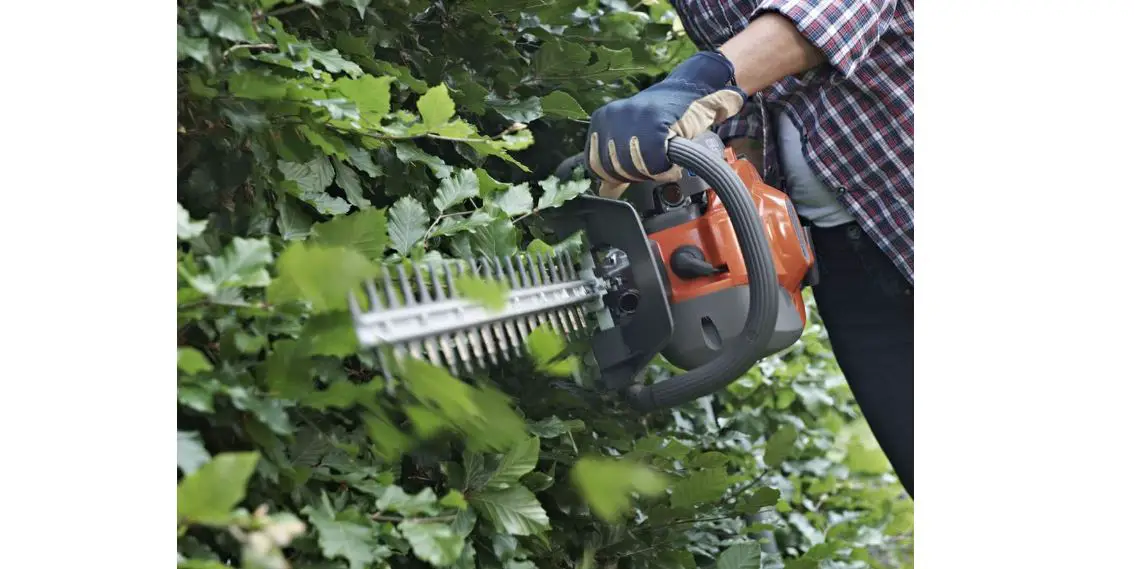 So is the Husqvarna 122hd60 a good hedge trimmer? In our opinion, definitely.
Our only real concern is coil failure. While we didn't have any problems with the coil during testing, we know that some consumers have. And if these complaints have any merit, the repairs could be pricey.
However, we found the Husqvarna 122hd60 to be easy to start, reliable and very capable. So for home and even commercial use, we would definitely recommend the Husqvarna 122hd60.