Husqvarna 128LD Vs Husqvarna 525L – What's the Better Option?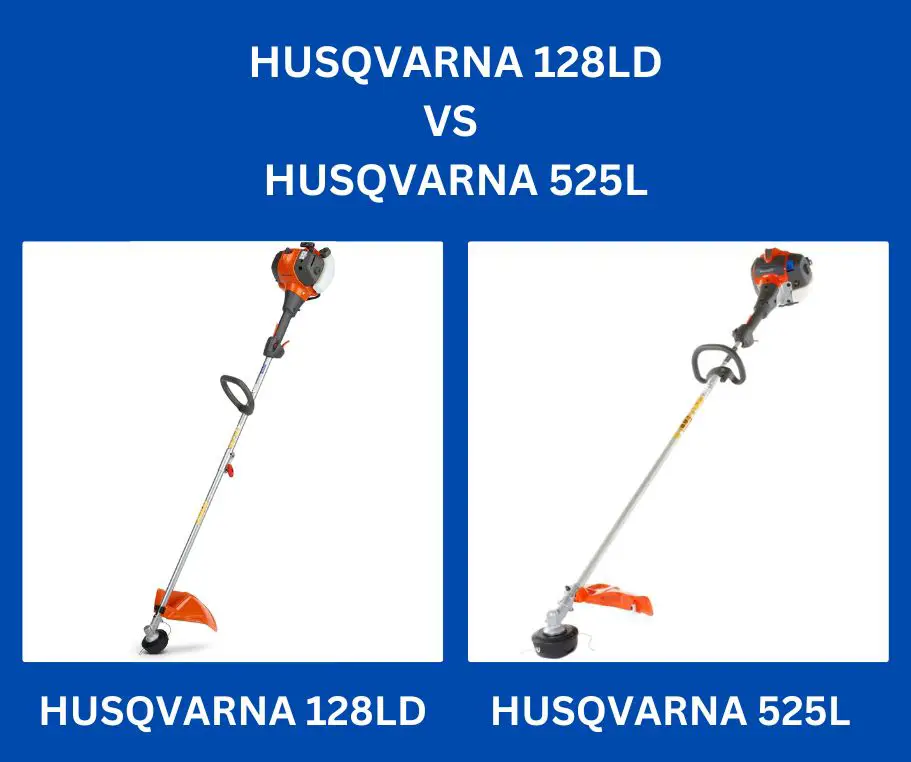 Professional landscapers and homeowners alike trust Husqvarna because the company is known for making tools that last. Their string trimmers are no exceptions. But it can be very difficult to choose between different models by the same brand.
If you are trying to decide between the Husqvarna 128LD and the Husqvarna 525L, you are in luck. We tested both of these string trimmers and have recorded our findings in the following comparison overview.

Quick Facts
| | | |
| --- | --- | --- |
| | Husqvarna 128LD | Husqvarna 525L |
| Weight | 10.8 pounds | 9.7 pounds |
| Cutting Width | 17 inches | 18.1 inches |
| Power | 28cc | 1.21 HP |
Key Differences Between the Husqvarna 128LD and the Husqvarna 525L String Trimmers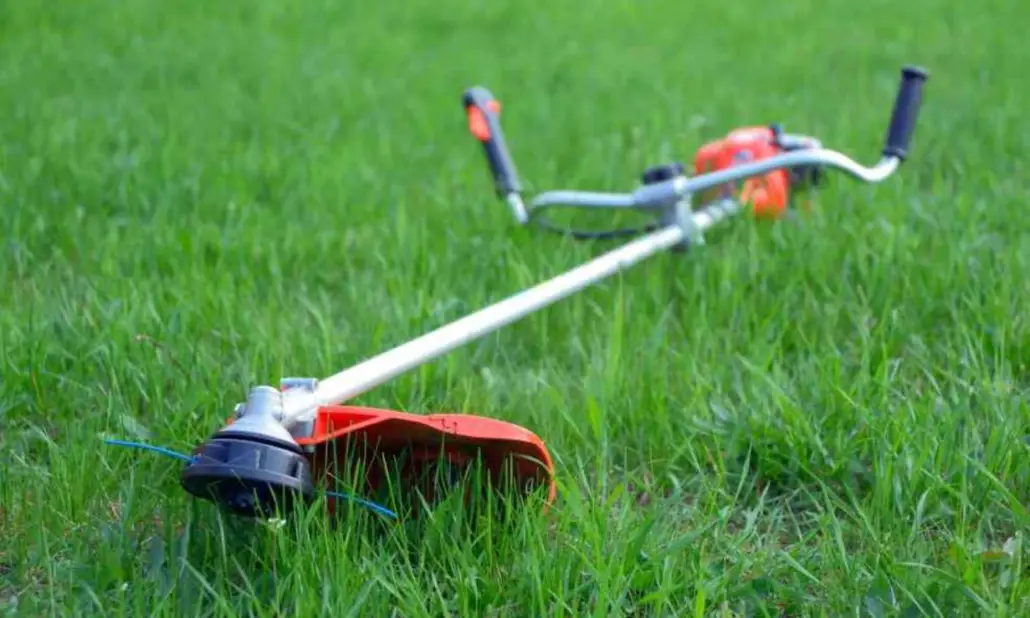 In terms of cutting power, these two string trimmers are equally matched. They both handled thick grass, shrubs, weeds and even small saplings very well. With pole attachments, they even cut bushes very well.
The main difference is how they handle. The Husqvarna 525L has a wrap-around style handle while the front handle of the Husqvarna 128LD is more upright. Overall, this difference makes the Husqvarna 525L a bit more comfortable no matter how you like to stand and hold your trimmer.

Husqvarna 128LD Key Features
Translucent Fuel Tank – You can easily see when it's time to refuel with the see-through fuel tank.
Air Purge – With the press of a button you can remove air from the carburetor for easier start-ups.
Detachable Shaft – You can actually detach the shaft from the trimmer head for easier transport and storage.
Husqvarna 128LD Pros & Cons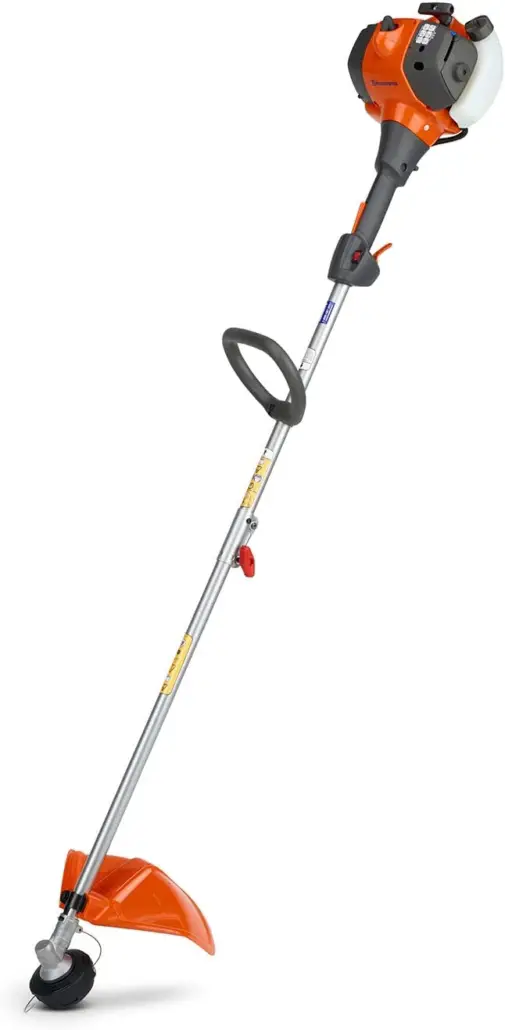 Pros:
More affordable than the Husqvarna 525L
Better for residential use
Auto-return stop switch
Very easy for beginners to use
Easier to store than the 525L

Cons:
Not as good for commercial use as the 525L
Less efficient with fuel
Overall Score: 94/100
Check Out More Reviews Here:
Husqvarna 525L Key Features
X-Torq Engine – The X-Torq Engine makes the 525L very fuel efficient and reduces emissions.
Twin Cutting Line – The line juts out from either side of the trimmer head and is very easy to remove.
Advanced Air Filter – The air filter on the 525L is designed to be efficient and to lower operation costs.
Husqvarna 525L Pros & Cons
Pros:
Good for commercial use
Better for the environment
The controls are pretty intuitive
Weighs less than the Husqvarna 128LD
It cuts more efficiently than the Husqvarna 128LD

Cons:
It's more expensive than the Husqvarna 128LD
You can't detach the shaft
Overall Score: 96/100
Check Out More Reviews Here:
Who Should Buy Each One?
If you're planning to do some major landscaping or need to outfit your crew with a reliable string trimmer, then the Husqvarna 525L is the trimmer for you. The Husqvarna 128LD would be better for people who intend to use it around the house.

Price Comparison
As you may be able to imagine, the Husqvarna 525L is more expensive. The 525L sells directly from the manufacturer for $350. The Husqvarna 128LD is less expensive and sells for $240.

Weight & Handling Comparison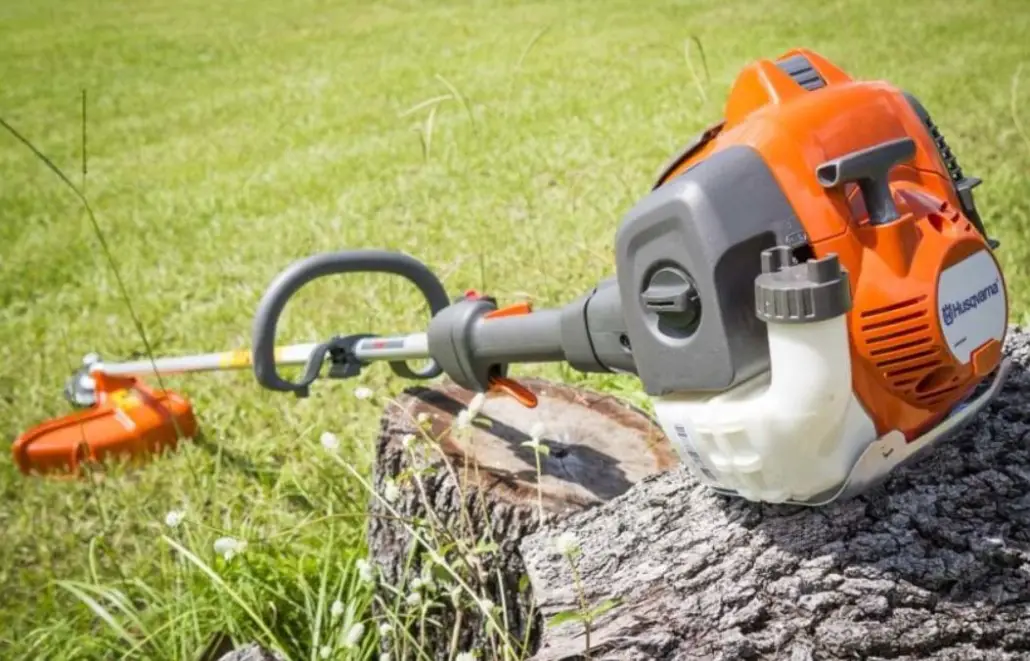 The Husqvarna 128LD weighs 1.1 pounds more than the Husqvarna 525L and it has a different type of front handle. Overall, we liked the weight and handling of the Husqvarna 525L a bit more. The front handle was more comfortable and accommodates any type of stance.
The Husqvarna 128LD wasn't bad in terms of handling and maneuverability; but the 525L certainly has the edge with the wrap-around front handle design.

Power Comparison
The cutting power of the Husqvarna 128LD was very impressive given that it's the cheaper of the two trimmers. Both trimmers handled weeds, hearty grass and brush very well. However, the Husqvarna 525L has a larger cutting width so it would work better for larger yards.

Line Comparison
Both the Husqvarna 128LD and the Husqvarna 525L come with a .095" line.

Efficiency Comparison
In terms of cutting efficiency, we would go with the Husqvarna 525L. It has an 18.1" cutting swath compared to the 17" cutting swath of the Husqvarna 128LD. So it cuts a larger area quicker.
It also has a dual line cutting head which helps with cutting speed and efficiency. Not to beat a dead horse, but the better cutting efficiency of the Husqvarna 525L contributes to our belief that it is better for larger properties and commercial use.

Durability Comparison
There is no clear advantage in the durability department. Both the Husqvarna 128LD and the Husqvarna 525L live up to the Husqvaran legacy of durability. They can both take a beating and still keep going. As long as you maintain and store them properly, they should both last for many years.

Other String Trimmers to Consider
DeWalt FlexVolt 60V String Trimmer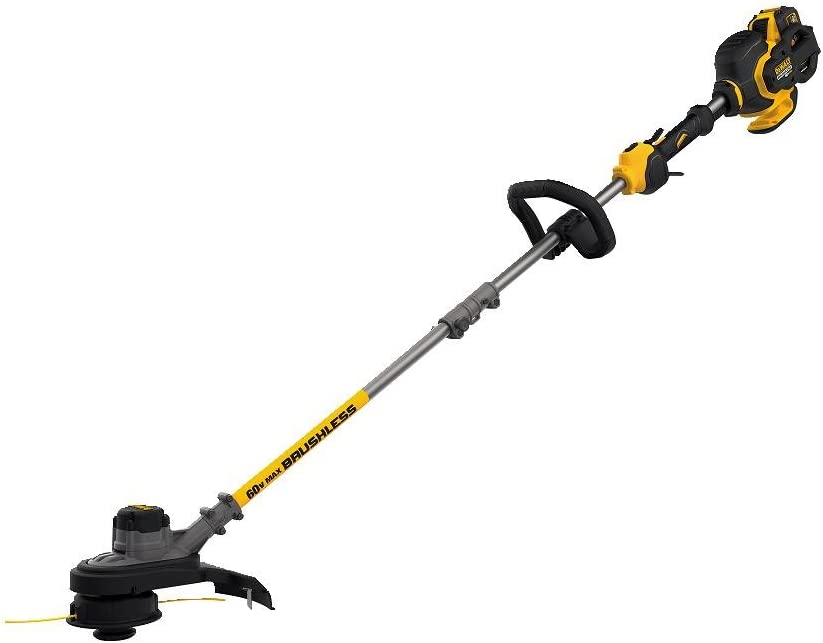 This is another battery-powered trimmer. It has two speeds and a 15" cutting width. It's light in the hands but it doesn't handle weeds too well.

Overall Score: 94/100
Check Out More Reviews Here:
Husqvarna 130C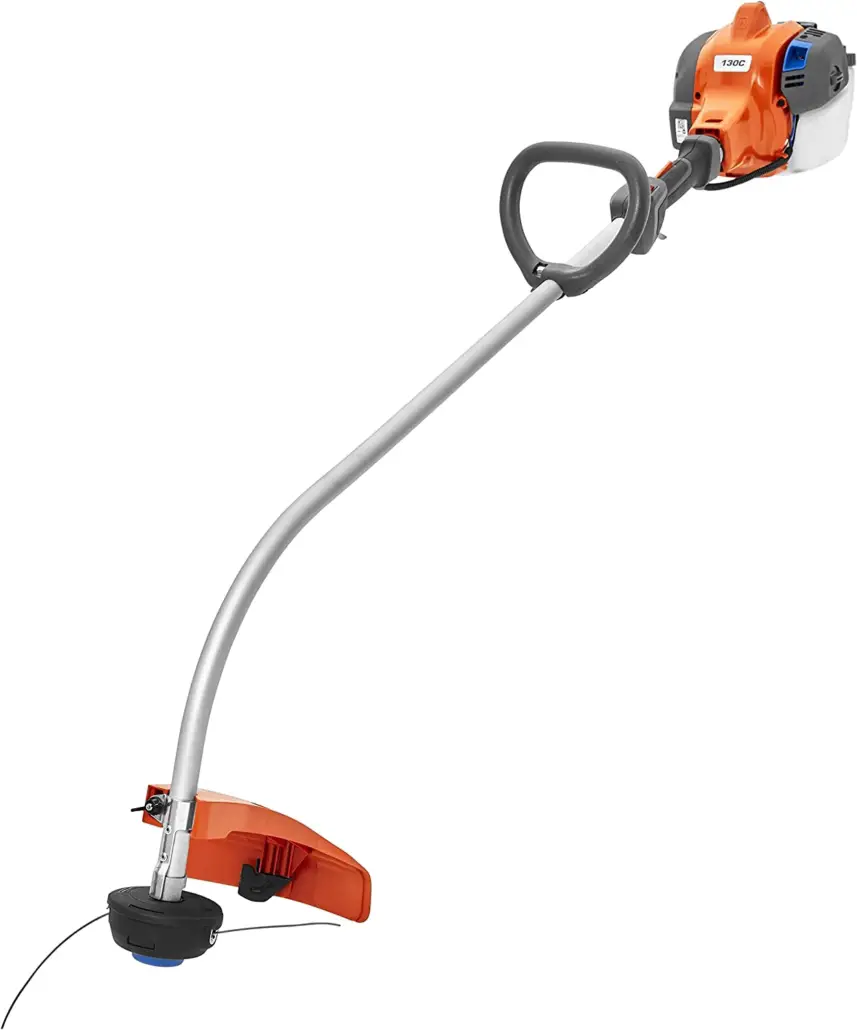 The Husqvarna 130C is a gas-powered string trimmer with an angled shaft. The angled shaft makes it easier to trim around obstacles like patio furniture and retaining walls.
It features a 1 HP engine and has a cutting width of 17 inches. The overall length of the 130C is 60 inches so it gives you good reach too.

Overall Score: 96/1000
Check Out More Reviews Here:
Honda 647580 String Trimmer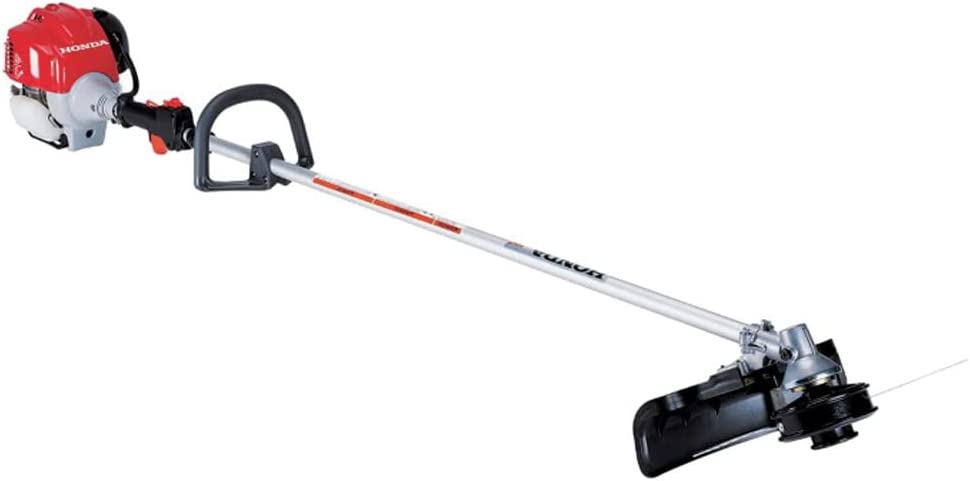 This Honda brand string trimmer features a 25cc engine and a straight shaft. Best of all: it doubles up as an edger. It has a 17 inch cutting width and a very fuel-efficient motor.

Overall Score: 96/100
Check Out More Reviews Here:
Final Assessment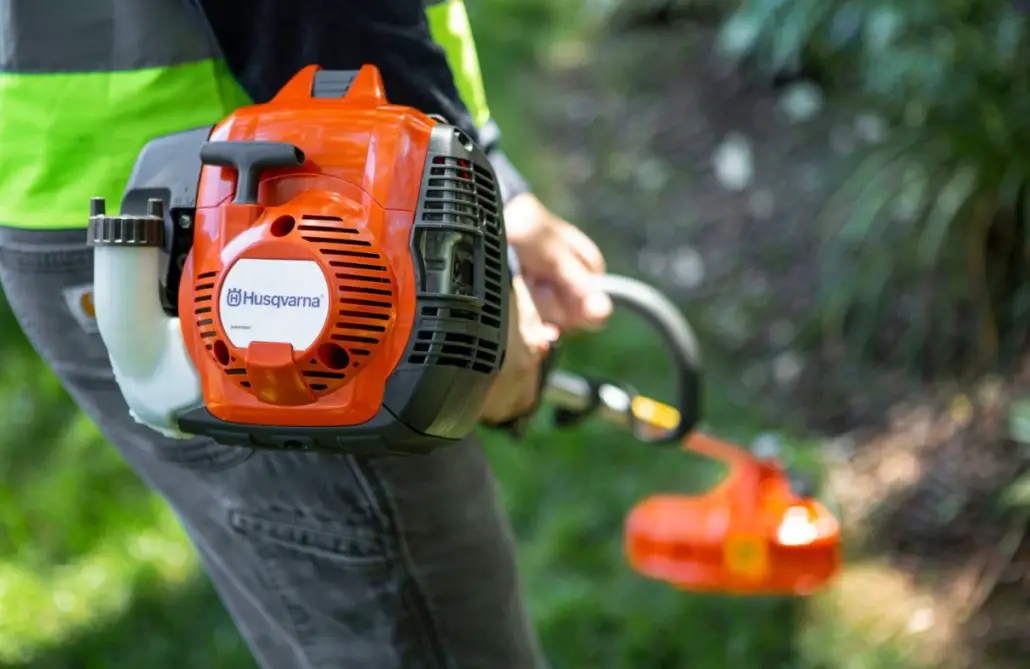 So what's the better option? That will depend on what you need a string trimmer for.
If you just need to keep the paths, flower beds and edges of your backyard neat and tidy, the Husqvarna 128LD will be more than enough for you – and you won't have to pay an extra $100.
If however, you need a string trimmer for landscaping and light commercial work, the Husqvarna 525L is the better option. It can cut a large area quicker and can take the frequent use of commercial work.