Husqvarna 322L String Trimmer Review – Is it Any Good?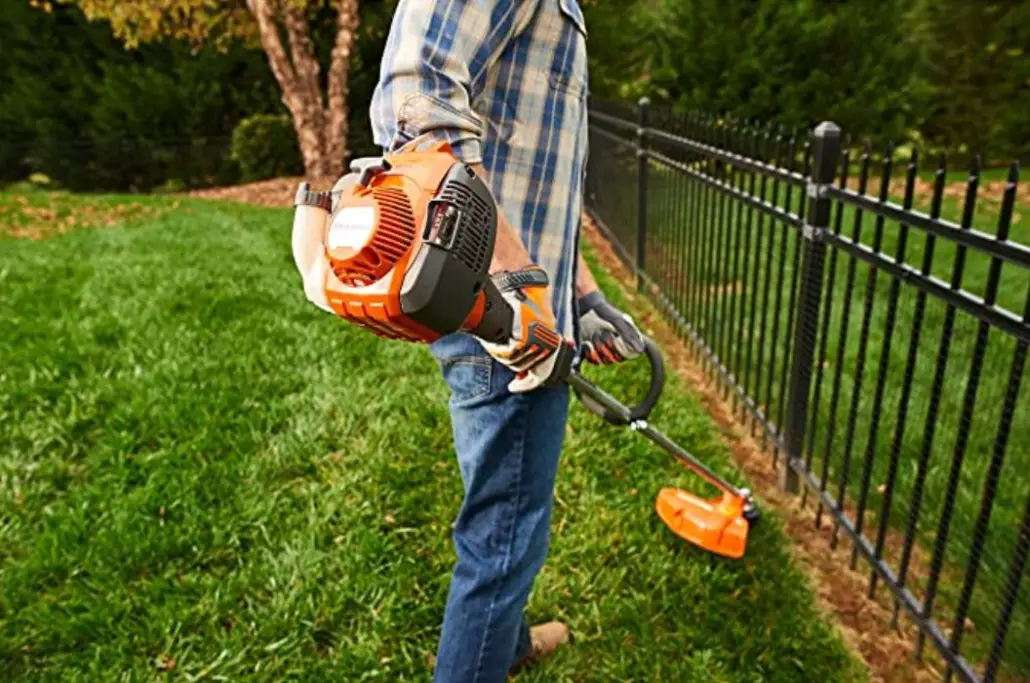 Husqvarna makes a wide variety of professional and semi-professional grade string trimmers.
So it can actually be a bit difficult to choose the one that's right for your lawn care needs what with all the options they make available.
So today, we will be helping you out. We tested the Husqvarna 322L string trimmer to see if it is still a viable option (and for whom) in 2022.
The right choice matters because these tools aren't exactly cheap so read on to find out everything you need to know about the Husqvarna 322L.
Husqvarna 322L Overview
The Husqvarna 322L is a straight-shaft string trimmer with an 18" cutting diameter. So it would work best for residential use or light commercial use.
This is a gas-powered trimmer that offers reliable performance and durability.
Quick Facts
| | |
| --- | --- |
|   | Husqvarna 322L |
| Weight | 10.6lbs |
| Engine | 22.5cc |
| Recommended Line Diameter | 0.095 |
| Cutting Head Type | Dual Line |
Husqvarna 322L Key Features
Tap N Go Head – The Tap N Go head design makes it easy to switch out your line with just a few motions.
2-Cycle X-Torq Engine – The X-Torq engine that many Husqvarna tools are known for helps lower emissions and increases fuel-efficiency.
Air Purge – With the push of a button, you can expel air from the carburetor to make it easier to start the Husqvarna 322L.
Chromium Plated Cylinder Bore – The chromium plated cylinder should enhance the longevity of the engine.
Husqvarna 322L Pros & Cons

Pros:
Comfortable front handle
Starts up easily
Great for tall grass and weeds
Very easy and fast to change the line
Good fuel economy
Cons:
Hard to get under decks
A bit loud
Overall Score: 96/100
Check Out More Reviews Here:
Weight & Handling
The Husqvarna 322L weighs 10.6 pounds so it's not the lightest string trimmer on the market; but it should still be light enough for most adult operators.
Being a straight-shaft trimmer, it does struggle a bit to get under low-lying decks and other garden features.
Engine Power
The Husqvarna 322L comes equipped with a 22.5cc 2-cycle engine which should be more than enough, even for large residential properties.
Power wasn't a problem in any of our testing scenarios. Even for burly weeds and tall native grasses, the Husqvarna 322L trimmed smoothly and ably.
Durability
We were maybe most impressed with how this Husqvarna 322L was built. It feels very durable in the hands.
It features a durable metal trimmer guide and a chromium plated cylinder bore so you shouldn't have any trouble with the engine or the external parts for a long time.
Efficiency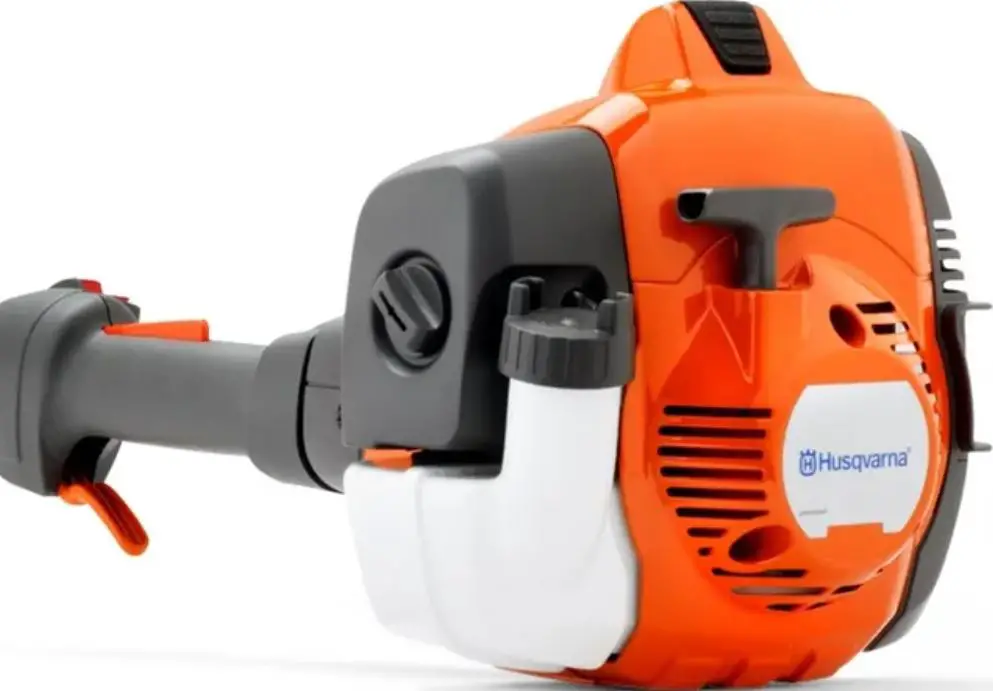 The Husqvarna 322L was surprisingly efficient with both cutting and fuel. With a full tank, we were able to trim a 2575 square foot backyard in just under a half an hour.
Mind you, this yard wasn't a jungle or anything but it was in serious need of edging and trimming along brick retaining walls.
We didn't have to refill the gas tank in that time but we estimate that on a full tank, you will get about 50 minutes of runtime from the Husqvarna 322L.
Cutting Performance
The Husqvarna 322L has a dual line cutting head which means the string protrudes on both sides of the cutting head. This makes for very efficient cutting.
Overall, we were pleased with how quickly the Husqvarna 322L chopped through grasses, weeds and even thin ivy.
Even stalked weeds were no match for the Husqvarna 322L.
We can imagine that the 18" cutting width and relatively small gas tank will be inconvenient for major commercial applications; but the Husqvarna 322L should satisfy the cutting and trimming needs of any homeowner.
Husqvarna 322L Common Issues
Some Husqvarna 322L users have reported that they've had issues with the trimmer shutting off unexpectedly or being hard to start up after long periods of non-use.
For the most part, these issues can be remedied with proper maintenance.
If you leave fuel in the tank of the Husqvarna 322L for long periods of time (in between trimmings when it's just sitting idle) the gas can evaporate and create a residue that can gunk up the carburetor.
When the carburetor is dirty, it can be very difficult to start up and may also cause sudden shut offs because it's not getting enough air.
Other String Trimmers to Consider
Husqvarna 525L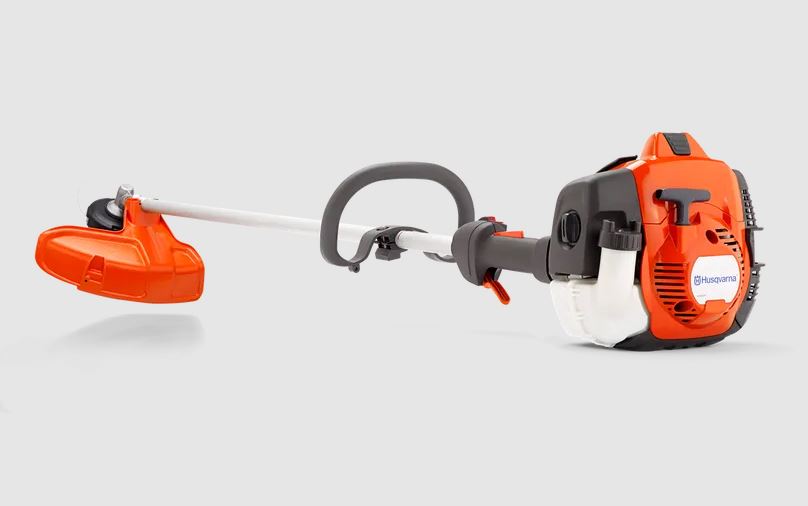 The Husqvarna 525L is also a straight-shaft string trimmer with an 18" cutting diameter. It features a 25.4cc engine and is capable of tackling tough commercial jobs.
When fully assembled, it weighs just over ten pounds. It also has a comfortable and ergonomic front handle that makes it easy on the body even if you go at it for an hour or more.
It has a 17.25 ounce fuel tank so it can run for over an hour on a single tank.
Pros:
Good for commercial use
Intuitive controls
Cons:
Overall Score: 96/100
Check Out More Reviews Here:
Worx WG163 GT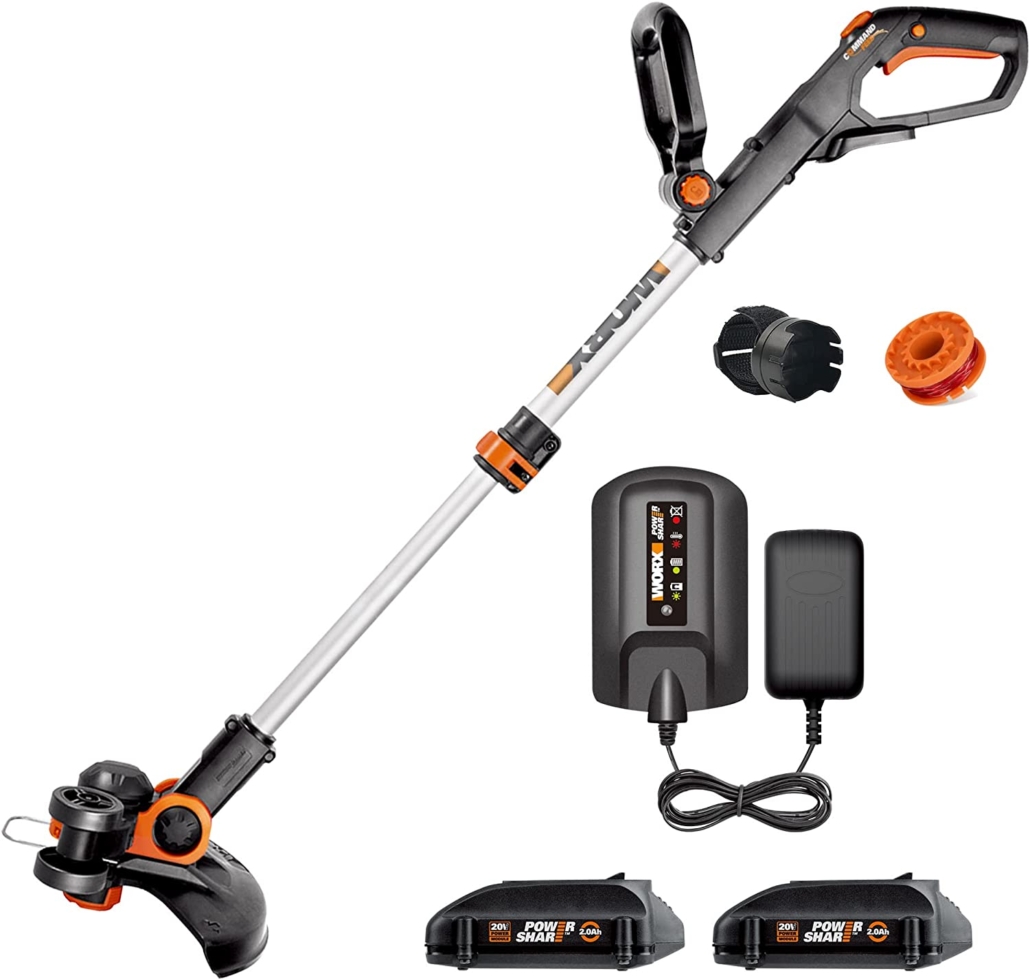 If you would prefer to go green with your string trimmer, the Worx WG163 GT would be worth a look. This is an electric, battery-powered string trimmer with a 12" cutting diameter.
While it won't be suitable for commercial work, it is a great option for anyone who wants the clean operation of an electric trimmer without having to deal with cumbersome power cords.
Pros:
Runs quiet
Ideal for small jobs
Cons:
Overall Score: 94/100
Check Out More Reviews Here:
Craftsman WS2200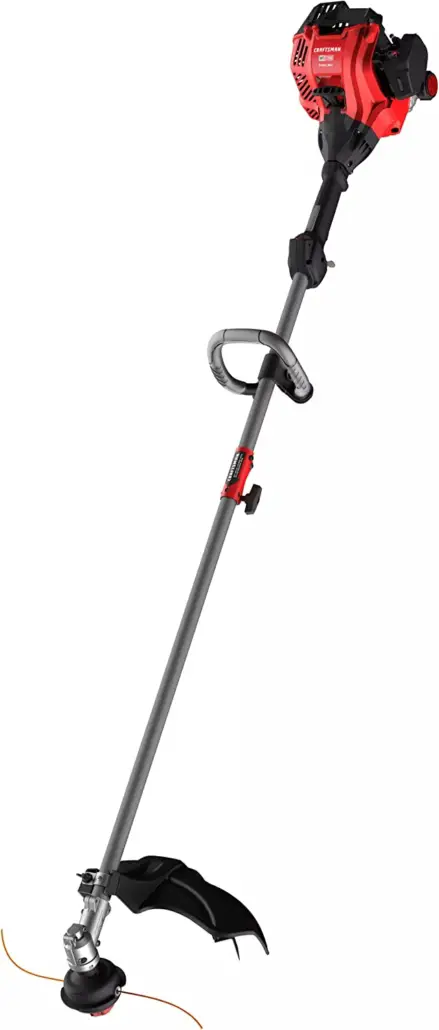 The Craftsman WS2200 is a 25cc straight-shaft trimmer with a 17" cutting width.
It is compatible with multiple attachments including one that converts it into a proper edger. The front handle is also adjustable.
Pros:
Comfortable design
Lightweight
Cons:
Overall Score: 93/100
Check Out More Reviews Here:
Final Assessment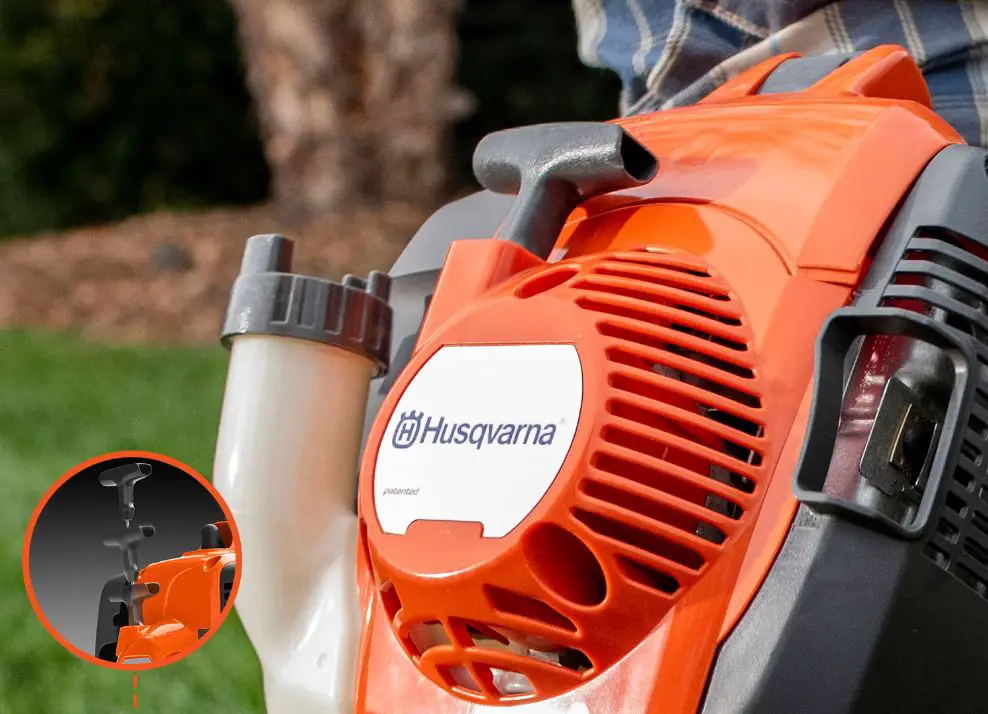 The Husqvarna 322L is a good trimmer so long as you aren't tackling commercial-sized, multi-acre trimming jobs.
It should last a very long time so it's a good value and a good investment if you really care about the appearance and upkeep of your lawn.