Husqvarna 450 Vs Stihl MS 271 Chainsaw – What's the Better Option?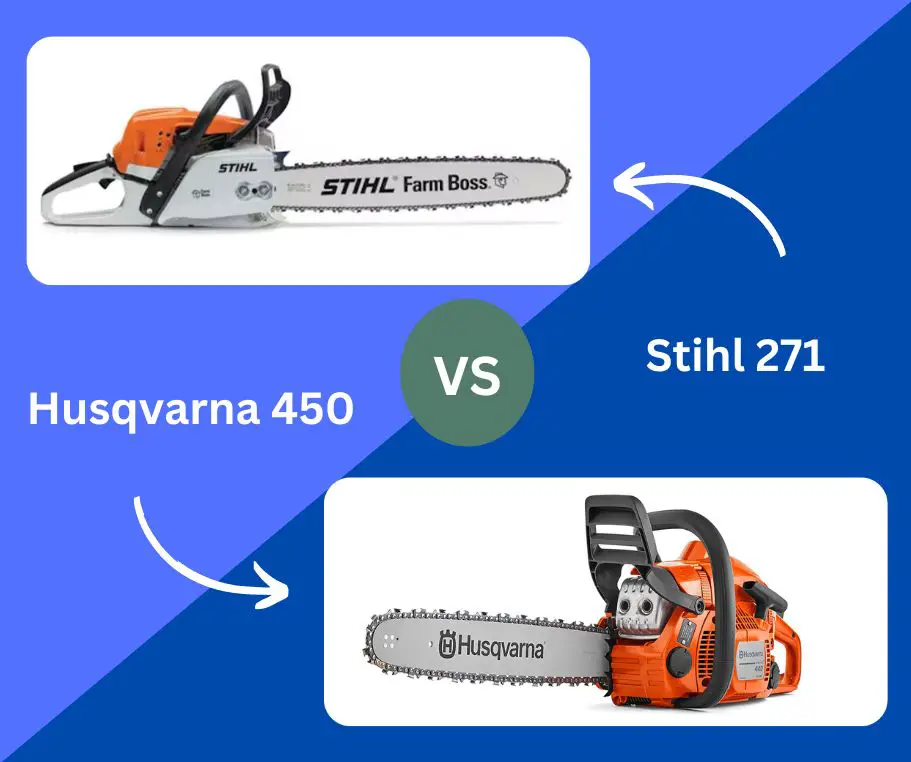 Husqvarna is known for making rugged, commercial-strength chainsaws while Stihl is known for making reliable chainsaws.
So the choice between the two brands can be pretty tricky. But to help make your decision a bit easier, we have composed the following comparison review. It's important to know the details of these chainsaws because they have different features even as their specs are similar.
They are suitable for different situations as well. While both of these chainsaws deliver enough power for cutting small rounds of hardwood, only one earned our recommendation. Find out which one is the better overall option in the following review.
 
Overview of the Stihl MS 271 Vs the Husqvarna 450
The difference between these two chainsaws can be boiled down to durability. We definitely got the sense that the Husqvaran 450 was more rugged and built better.
While both of these chainsaws can be purchased from their respective manufacturers for the same price, it definitely felt like the 450 was built with better parts.
 
Husqvarna 450 Key Features
Chain Break – The Husqvarna 450 will stop the chain automatically if strong inertia is generated from kickback.
Air Purge – You can remove excess air from the carburetor fast and easy which allows for easier startup in cold conditions.
Three-Piece Crankshaft – The three-piece crankshaft is made from forged steel which adds to durability of this saw.
Husqvarna 450 Common Issues
One of the issues that have been reported by consumers has to do with clogged spark arrestors that can make it very hard to start the saw up.
 
Husqvarna 450 Pros & Cons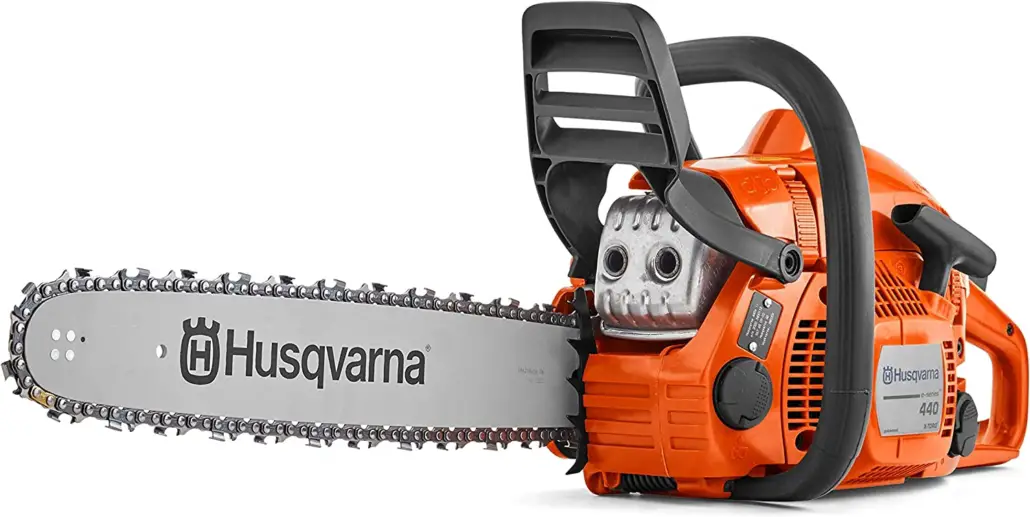 Pros:
It should last a very long time
Performs well in cold conditions
Enough power for felling small trees
Transparent fuel level indicator
Cons:
Spark arrestor issues
It's pretty loud
Stihl MS 271 Key Features
Pre-Separation Air Filter – The Stihl MS 271 actually has a special feature that prevents larger chunks of debris from getting into the air filter.
2cc Engine – A bit larger than the Stihl MS 250, the 50.2cc engine is good for light felling, bucking and storm cleanup.
Long-Lasting Air Filter – The air filter prevents large debris from lingering on the surface area so you don't need to clean or replace it as often.
Stihl MS 271 Common Issues
There have been customers that said that the Stihl MS 271 overheats after just a few minutes of use.
 
Stihl MS 271 Pros & Cons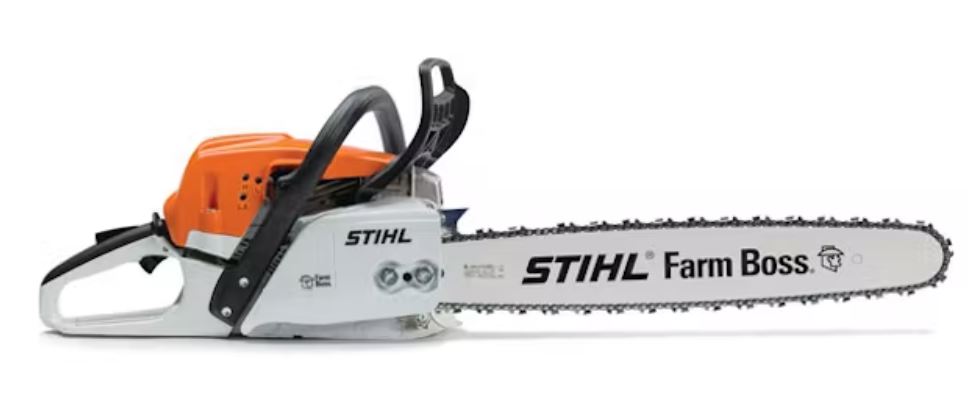 Pros:
It can easily handle a long bar
Good for cutting large rounds
Very fuel efficient
Suitable for delimbing and storm cleanup
Cons:
A bit heavier than the Husqvarna 450
Struggles with logs over 30"
Who Should Buy Each?
If you need a lighter, more manageable chainsaw, the Husqvarna 450 is the best choice. It was much easier to handle and once you have it set in a log, it basically runs itself. The MS 271 is a better option if you need just a bit more power.
 
Price Comparison
Both of these chainsaws can be purchased directly from their respective manufacturers and they both cost $450.
 
Weight & Handling Comparison
The Husqvarna 450 is not only the lighter chainsaw at just 11.2 pounds, it was also the easier chainsaw to run. Once you are in a log, you can simply use the weight of the chainsaw to finish the cut. The Stihl MS 271 is still pretty light at just a shade over 12 pounds; but it wasn't as easy to handle as the Husqvarna 450.
 
Chain & Blade Comparison
The max recommended bar length for the Husqvarna 450 is 20 inches which is the same as the Stihl MS 271. However, the MS 271 was noticeably better at handling longer bars. Even with a 25" bar on it, it was relatively easy to cut with.
 
Power Comparison
The Husqvarna 450 has a 3.2 HP engine and a max chain speed of 9000 RPM. The MS 271 has a 3.49 HP engine. In general though, the power output was the same in a practical sense. Once you're actually cutting with them, you can't really notice any difference in power.
 
Efficiency Comparison
You will go through a full tank of gas in about 45 minutes with the Husqvarna 450. The MS 271 has a large 16.9 ounce gas tank and it was more efficient with fuel overall.
 
Durability Comparison
The Husqvarna 450 definitely feels like the more durable chainsaw. Its forged steel crankshaft will help it last a long time too. The MS 271 just felt a bit flimsier in the hands.
 
Other Chainsaws to Consider
Stihl MS 250

The Stihl MS 250 is a very popular model and features an adjustable shutter that helps the carburetor from freezing up. It isn't as powerful as the MS 271 with just 3 HP; but it runs very efficiently and is a great saw for cutting any kind of softwood and small rounds of hardwood.
Overall Score: 97/100
Check Out More Reviews Here:
Stihl MS 261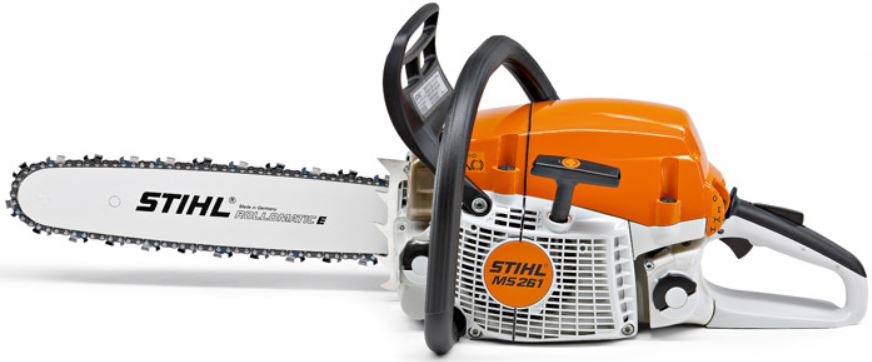 The Stihl MS 261 saw has a 16.9 ounce fuel tank so you can work a full day with it without having to stop and refuel. It has a powerful 4.2 HP engine and can be fitted with a 20+ inch bar. This is a great chainsaw for commercial work or light clearing.
Overall Score: 98/100
Check Out More Reviews Here:
Echo CS-400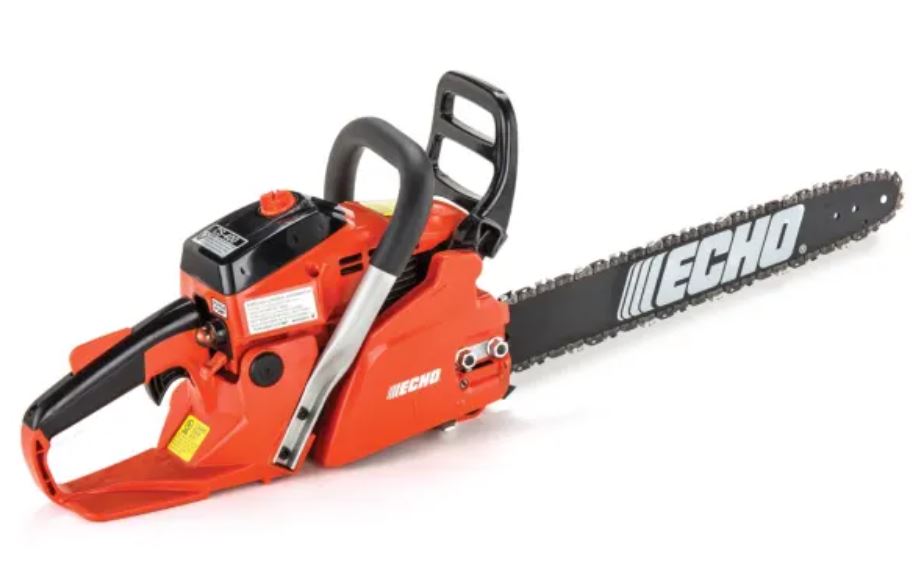 This chainsaw has a 40.2cc engine and comes with an 18 inch bar. You can cut logs as large as 32" in diameter and it  features an adjustable oiler.
Overall Score: 96/100
Check Out More Reviews Here:
Final Assessment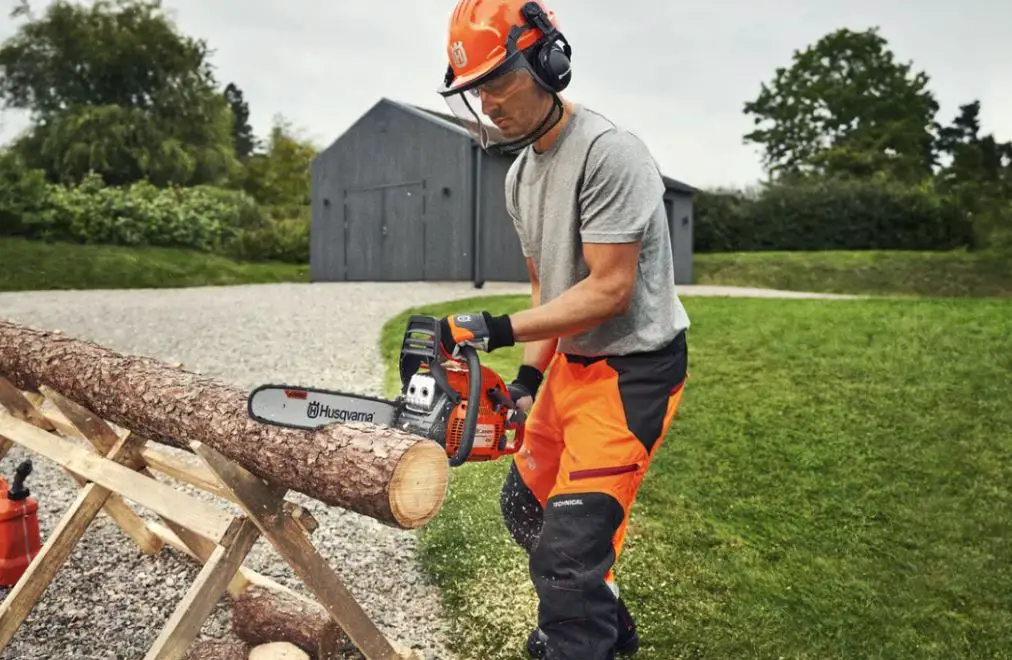 In the end, we prefer the rugged durability of the Husqvarna 450.
Some may find it a bit underpowered for commercial work and that may be true. However, it is a great chainsaw for cutting firewood, residential storm cleanup and pretty much any kind of tree care.
The Stihl MS 271 is a formidable saw without a doubt – especially if you slap a 25" bar on it. But it was less wieldy and harder to use overall which is why the Husqvarna 450 is our recommendation.