Stihl 362 Vs Stihl 391 Chainsaw – What's the Better Option?
If you are looking for a mid-size chainsaw that can still handle some light commercial work, the Stihl 391 and Stihl 362 chainsaws should definitely be on your radar.
But even if you've narrowed your search to these two chainsaws, the final decision can still be a tough one. While they are similar in engine size and power, they have different features that you need to know about.
For instance, you may prefer a chainsaw with a lifetime air filter that you never have to replace – only one of these chainsaws has such a feature. So be sure to pay extra-close attention as we review and compare these two popular Stihl models.
Stihl 391 and Stihl 362 Quick Facts
| | | |
| --- | --- | --- |
| Specs | Stihl 391 | Stihl 362 |
| Engine Size | 64cc | 59cc |
| Weight | 16.6lbs | 12.3lbs |
| Power | 4.4 HP | 4.6 HP |
Overview of the Stihl 391 Vs the Stihl 362
As you can see from the chart above, the Stihl 391 has the blogger engine but produces lower horsepower.
However, this loss of power can't really be felt out in the field. Both the Stihl 391 and Stihl 362 are suitable for felling small diameter trees and certainly powerful enough for residential storm cleanup.
The real differences between these two chainsaws have to do with price and features. The Stihl 362 tends to be significantly more expensive than the Stihl 391; but it has more features. And in our opinion at least, some of those features are actually worth the couple hundred extra dollars that the Stihl 362 costs.
Stihl 391 Key Features
Pre-Separation Air Filter – The Stihl 391 comes with an air filter that uses centrifugal force to eject larger debris resulting in longer air filter life.
Compensating Carburetor – When one side of the air filter is clogged, the carburetor will actually pull air from the clean side.
Side-Access Chain Tensioner – All you will need to adjust the slack of the chain is a bar wrench.
Stihl 391 Common Issues
 
Some of the most common issues reported with the Stihl 391 include hard starting, gas tank leaks and power loss.
 
Stihl 391 Pros & Cons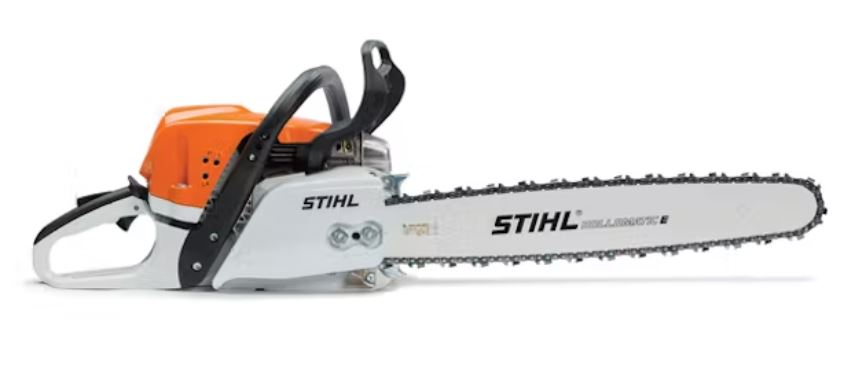 Pros:
It's cheaper than the Stihl 362
It is good for light commercial work
Excellent for cutting firewood
Doesn't kick back much
Cons:
It's heavier than the Stihl 362
It can be hard to start up in cold conditions
Stihl 362 Key Features
Lifetime Air Filter – The Stihl 391 air filter just needs to be cleaned. You don't have to replace it which helps to cut down on operational costs.
Decompression Valve – You can easily bleed compression from the cylinder with the decomp valve – makes for much easier starting.
Anti-Vibration System – Like most Stihl chainsaws, the Stihl 362 is built with anti-vibration technology to reduce operator fatigue.
Stihl 362 Common Issues
A common issue with this chainsaw is that it will stop running after a short period of use. The usual culprits are damaged crankshaft bearings.
 
Stihl 362 Pros & Cons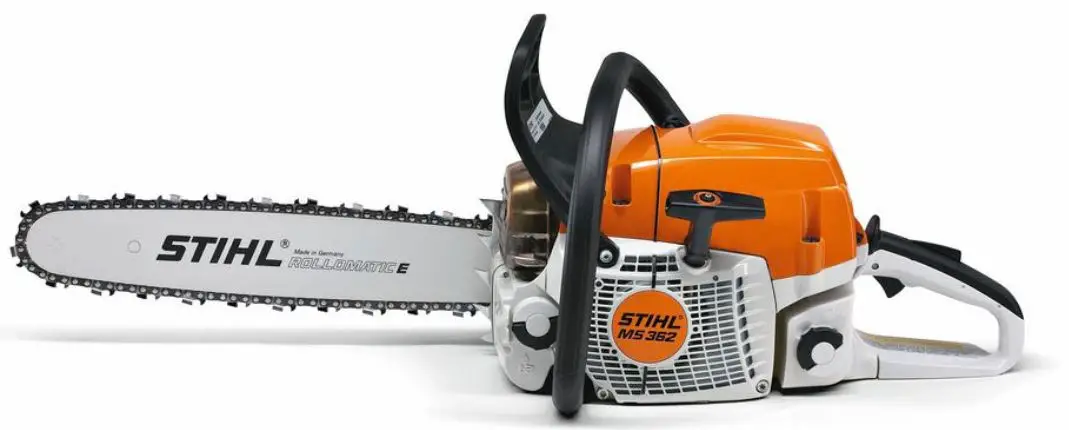 Pros:
Air filter that never needs to be replaced
Very easy to start
Durable build
It's a great chainsaw for field work
Cons:
Mechanical issues
It's more expensive than the Stihl 391
Who Should Buy Each?
If you need a reliable chainsaw for storm cleanup, felling small diameter trees or cutting multiple cords of firewood a year, both of these chainsaws will do the trick. However, we found that the Stihl 362 was actually much easier to start than the Stihl 391. So if you don't like struggling with a stubborn choke, the Stihl 362 would be the better option. However, if you're on a budget the Stihl 391 would be better for you.
 
Price Comparison
It should be noted that you can no longer buy either of these chainsaws directly from the manufacturer. The retail price for the Stihl 391 is usually somewhere between $680 and $720. The Stihl 362 typically sells for about $890.
 
Weight & Handling Comparison
We were amazed that the chainsaw that produced more HP was also the lighter one. The Stihl 362 weighs just over twelve pounds while the Stihl 391 weighs just over 16 pounds.
And you can really feel the difference when operating these two chainsaws. The Stihl 362 doesn't wear you out after a half hour or so of cutting like the Stihl 391 does.
While they are both lightweight when compared to similar chainsaws, we had a much better go of it with the Stihl 362 and we think most operators will too.
 
Chain & Blade Comparison
Both of these chainsaws come equipped with an Oilomatic ⅜" RS3 chain so there's no difference there. However, you can easily slap a 25 inch bar on the Stihl 362 and still cut effectively. The max recommended bar length for the Stihl 391 is 20 inches.
 
Power Comparison
Again, even with a slight advantage in horsepower you can't really feel a difference in power. Chain speeds are very similar with both of these saws and they both work very well even with oak and cherry.
Of course, you're not going to be felling mighty oaks with either of these saws; but for residential and light commercial work, they are plenty powerful.
 
Efficiency Comparison
It should also be noted that both of these chainsaws have a 20.3 ounce fuel tank. We couldn't really determine a difference in fuel efficiency either so we would call this comparison a draw.
 
Durability Comparison
A lot of the durability will be dictated by how you use and store your chainsaw; but both of these chainsaws are very well-built. In fact, even if you have limited experience with chainsaws, you should be able to get at least 10 years out of both of these saws before any repairs are needed.
 
Other Chainsaws to Consider
Stihl 261

The Stihl 261 isn't as powerful as the Stihl 362; but it's still a great saw for around the house cutting chores. It's very easy to start and can be fitted with a 20" bar.
Overall Score: 95/100
Check Out More Reviews Here:
Stihl MS 180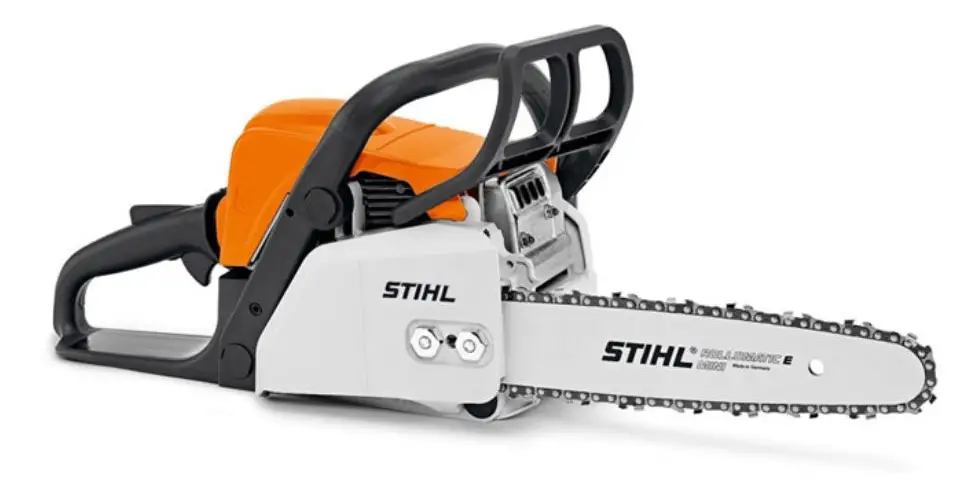 A smaller, more manageable chainsaw that would be suitable for delimbing small trees, pruning and cutting firewood. It has a 2 HP engine and weighs just over 9 pounds. Plus, it is just as reliable as larger Stihl models.
Overall Score: 94/100
Check Out More Reviews Here:
Ryobi 16 Inch Chainsaw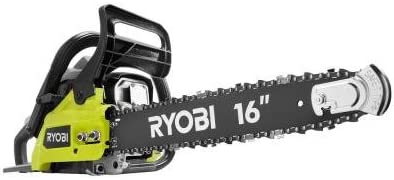 The Ryobi 16" chainsaw has a 37cc 2-cycle engine. As the name implies, it comes with a 16-inch bar. And at $220, this is a great option if you're on a budget but still need a reliable chainsaw for light-duty cutting.
Overall Score: 95/100
Check Out More Reviews Here:
Final Assessment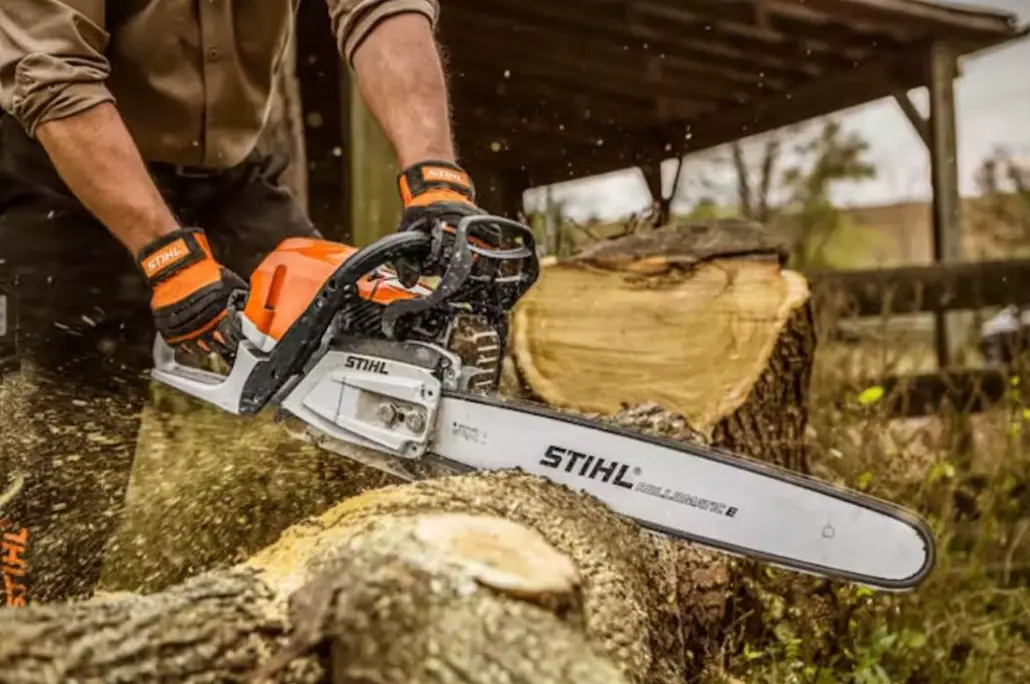 The only knock that we have against the Stihl 362 is that it may cost almost $200 more than the Stihl 391. It's more expensive but it produces the same power and is used for the same types of cutting jobs as the Stihl 391.
Other than that though, it's definitely our favorite between the two saws. It is more manageable and easier on the body out in the field which counts for a lot. While the Stihl 391 is a better option for budget-conscious consumers, the Stihl 362 is the ideal choice for light forestry work and tree care.