Ninja SP101 vs SP201 Review: Which Is The Better Air Fryer Oven For You?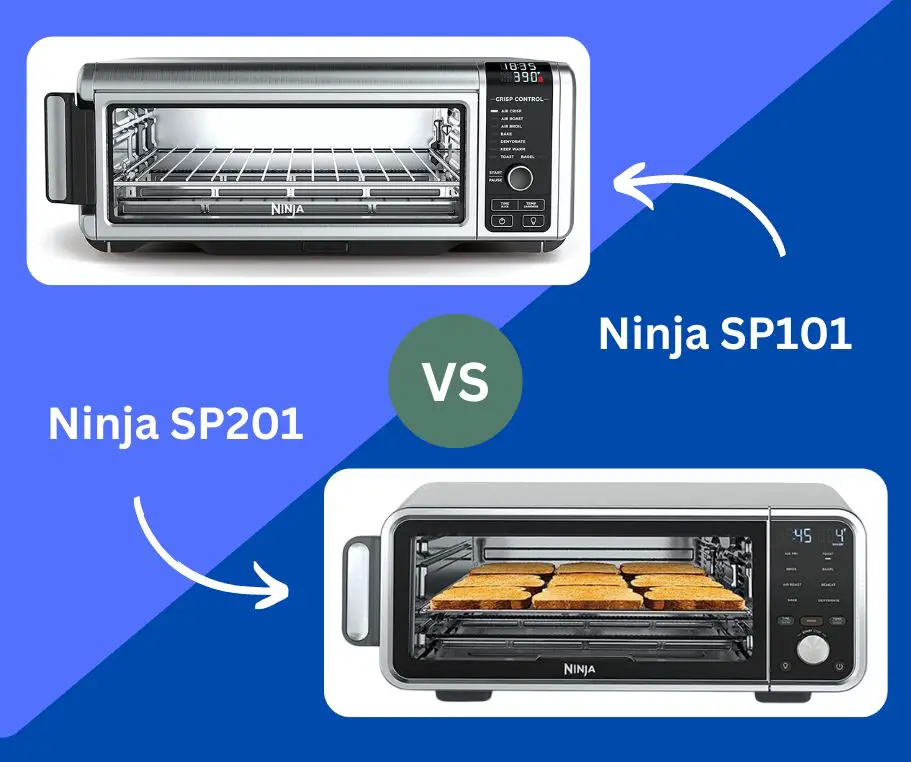 A good number of professional chefs recommend the Ninja air fryer ovens at any chance. After I used the SP201 for some time before upgrading to a newer model, I understood why the Ninja model was endorsed.
So, if you're looking to buy a new oven for day-to-day use, want to start a recipe adventure, or want to start making the type of snacks you buy in restaurants, then sit back to read this simple guide.
I'll review the affordable Ninja SP101 and SP201 ovens. Let's see which you should own and why.
What You Should Know About Both Ovens   
Learn More About the SP101
This small-sized stainless steel oven, also known as the Ninja 8-in-1 air fryer or Flip-away toaster oven, can easily fit into small countertops because of its smart-sized design.
The SP101 has four cooking accessories, eight cooking modes, and a 450°F heat capability. I found that it can peak in just 60 seconds, around 60% faster than most conventional ovens. Here's an unboxing video to help you see how it looks.
Learn More About the SP201
The SP201 is a countertop oven that allows you to prepare dishes accurately according to your recipe, thanks to its user-friendly digital crisp control system.
The SP201 is the ideal oven if you enjoy both crispy and juicy meals. There are eight other unique cooking options, and it can accommodate a family-sized pizza.
SP101

SP201

Power

 1800W

 1800W

Dimensions (inches)

19.72×7.56×14.96

20.21×15.33×8.15

Weight (pounds)

18.56

21.1

Max Temperature

450°F

450°F

Accessories

It comes with the following;

• Sheet Pan

• 1 Air Fry Basket

• Wire Rack & Removable Crumb Tray

• Sear Plate (Non-stick)

It comes with the following;

• Sheet Pan

• 1 Air Fry Basket

• Wire Rack & Removable Crumb Tray

Coating

Non-stick

Non-stick

Price
Some Key Differences Between the SP101 & SP201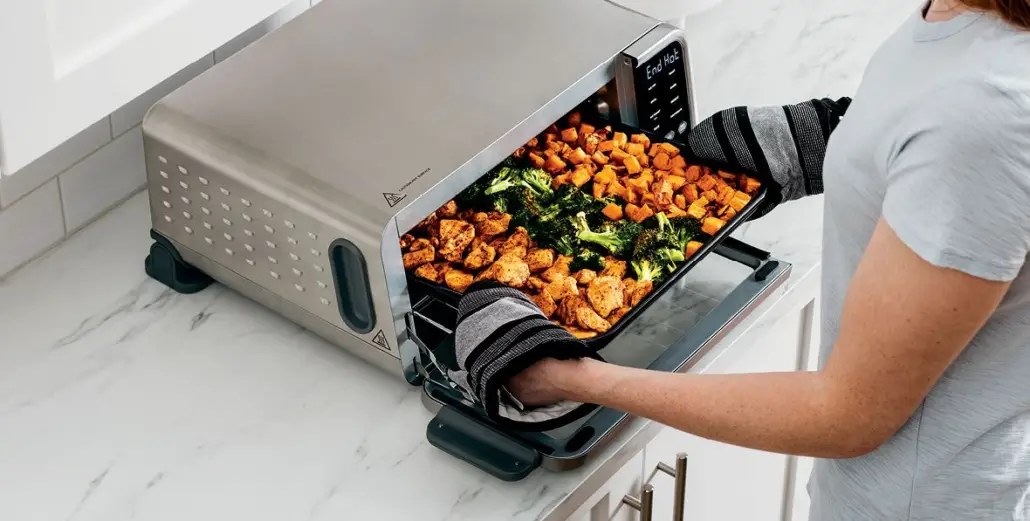 The SP101 and SP201 are similar in many aspects, yet there are certain differences, the obvious one being the inner space capacity.
The SP201 can accommodate more food items at once compared to the SP101. In simple terms, if you are planning a family meal, the extra ample space of the SP201 is perfect. Conversely, the SP101 will do well for two or three persons.
The digital interface is also quite different, as the SP201 has a better digital interface than the SP101. Asides from these differences, the SP101 is noticeably lighter.
The Unique Qualities of the SP101
The small size is not all that characterises the SP101, even though that's an advantage for people concerned about items taking up space on their countertops. The SP101 also has digital precise control technology to help you cook accurately.
The Unique Qualities of the SP201
The Ninja SP201 embeds several typical features of most conventional ovens but offers additional possibilities, making it one of the best ovens to watch out for. Its ability to accommodate up to 13 inches of pizza and 60-second preheating time may interest you as it does me.
You can cook a variety of meals thanks to its eight cooking modes. You can determine how your bagels turn out, for instance, and how thoroughly you want them cooked.
The Price Information You May Want to Know
If you are on a budget and looking to get something less expensive yet functional, the SP101 is your ideal choice. It costs $219.99 on Amazon. The SP201 costs more. It is currently available on Amazon for $259.99.
Which Makes Better Meals?
Alright, I'll be honest here. While both are spectacular cooking equipment because they can air crisp, roast, broil, bake, dehydrate, toast, and keep food warm, the SP201 is slightly better.
Here's my take; the SP201 can air fry and roast 4 pounds of food, toast nine slices of bread, and bake a 13-inch pizza thanks to its additional room.
To be frank, the SP101 performs admirably as it can roast up to six chicken breasts, toast nine slices of bread, and bake a 13-inch pizza. However, we can't discount the increased room benefit; hence the SP201 is the superior oven.
Comparison of Sizes
The Ninja SP201 has the advantage in this situation; it weighs around three pounds more than the SP101 and measures 20.21′′ x 15.33′′ x 8.15′′. The SP101, on the other hand, weighs 18.56 pounds and measures 19.7′′ x 15.1′′ x 7.5′′ overall.
What Are Their Power Comparisons?
The SP101 utilises the same 1800 watts of power as the SP201.
Which Oven Is More Efficient?
The maximum temperature and cooking modes of the SP201 and SP101 are identical, which puts them almost on the same level of cooking efficiency. However, given that the SP201 has a larger room, it would undoubtedly be more useful for larger meals.
The Advantages and Drawbacks of the SP101 and SP201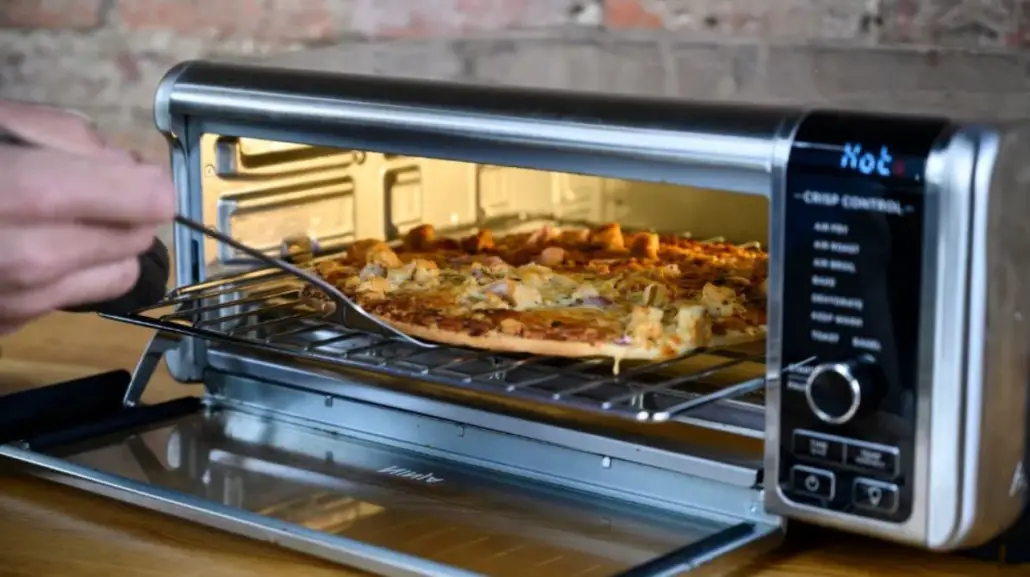 SP101 Advantages
It is less expensive
It comes with a cookbook.
Eight different ways to cook
SP101 Drawbacks
A more dated user interface
Less storage space.
Reduced size
The efficient SP101 earns a respectable 86/100.
Check Out More Reviews Here:
SP201 Advantages
It has eight cooking modes.
It has a larger storage capacity.
It has an improved digital interface.
SP201 Drawbacks
The outstanding SP201 earns 86/100.
Check Out More Reviews Here:
Who is Each Ninja Suitable For?
Small families and individuals searching for quick, straightforward meals will love the SP101. However, the additional room provided by SP201 would be useful for professional cooks and large families who want to prepare larger meals.
What Can the Ninjas Cook?
Any of the ninjas week perfectly; air roast steak, chicken, or seafood, vegetables, and spices; air broil chicken breasts; bake biscuits and muffins and dehydrate banana chips perfectly.
Three Similar Alternative Air Fryer Ovens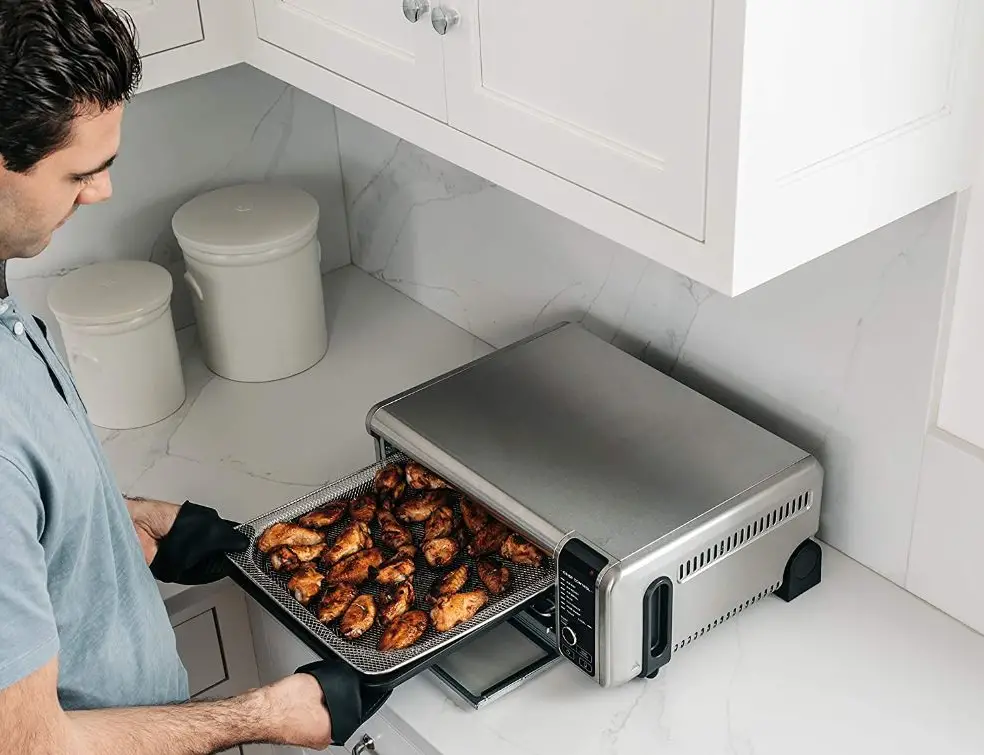 If you're looking for other powerful air ovens like the SP101 and SP201, consider any of the following.
Overall Score: 85/100
Check Out More Reviews Here:
Overall Score: 88/100
Check Out More Reviews Here:
Overall Score: 86/100
Check Out More Reviews Here:
Conclusion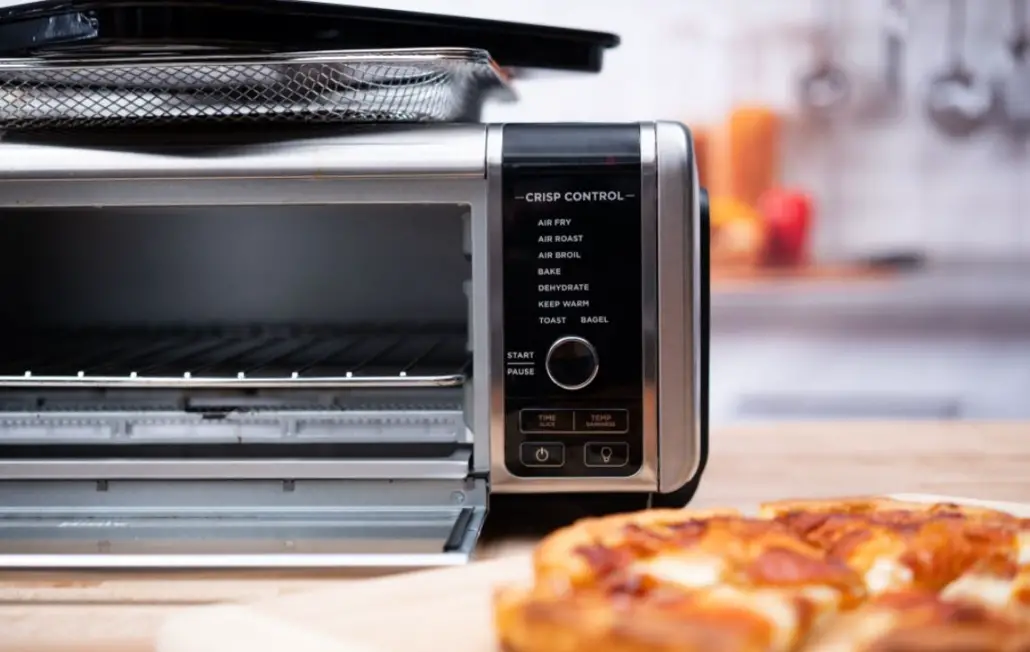 Given that it is a classic, the SP101 is a great oven. Compared to the more recent SP201, it doesn't lack anything.
However, the SP201 is superior to the tried-and-true SP101 because of the added space, the more contemporary appearance, and the improved user interface. Think about your need and use this guide to decide which oven to purchase.