Ninja SP201 vs SP301 – What's The Better Air Fryer Oven?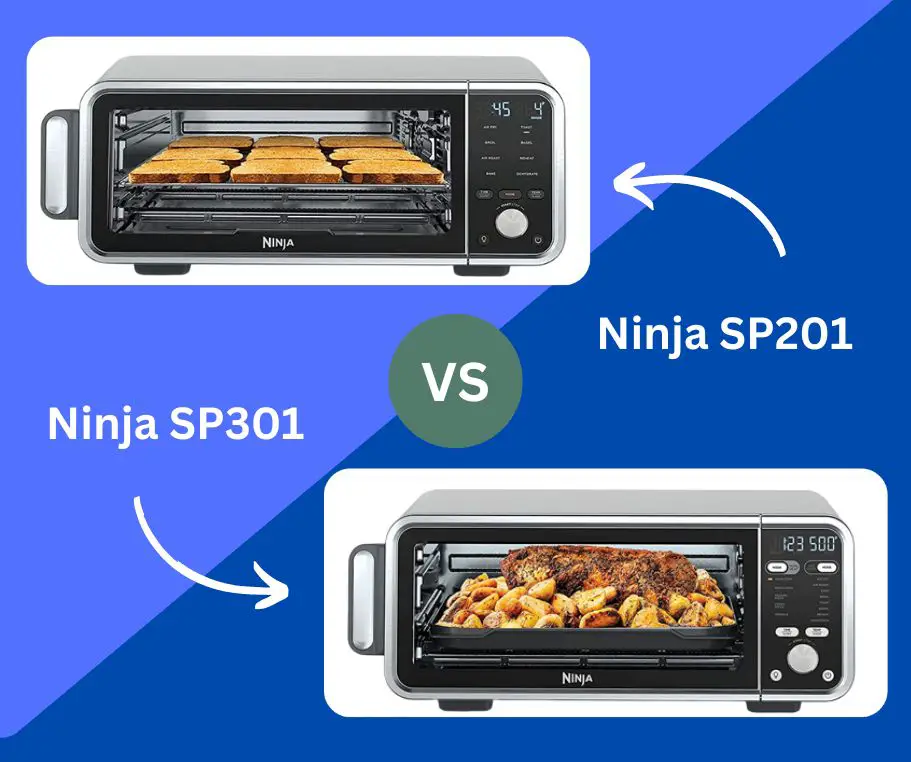 Nowadays, you can make an assortment of meals using a good oven. If you are accustomed to making meals with an oven, then you'd be familiar with the Ninja air fryer ovens, especially the SP201 or the SP301 models.
You may own a Ninja SP201 and may be considering an upgrade to the SP301. Perhaps you have none and want to add either to your kitchen; then you're in the right place. I've done some research to help you make the best decision.
A Preview of the SP201 and SP301
The SP201
The SP201 is a countertop oven with an intuitive digital crisp control system that helps you cook meals with the precision required for the recipe.
If you love crispy yet juicy meals, the SP201 is the best oven for the job. It's not limited to this function. It has eight other distinct cooking programs and a family-sized space capacity.
The SP301
The SP301 has an attractive finish that compliments its many features. First, it has 13 cooking programs that allow you to try many types of meals.
Secondly, its dual heat system is an advanced technology that gives you an alternative to the traditional Air Open mode, which is limited to frying, dehydrating, toasting, air frying, and broiling.
SP201

SP301

Wattage

1800W

1800W

Dimensions (inches)

20.21″ x 15.33″ x 8.15″

20.21×15.33×8.15

Weight (pounds)

21.1

21.3

Max Temperature

450°F

500°F

Cooking Accessories

It comes with the following;

• Sheet Pan

• 1 Air Fry Basket

 • Wire Rack & Removable Crumb Tray

• Sear Plate (Non-stick)

It comes with the following;

• Sheet Pan

• 1 Air Fry Basket

 • Wire Rack & Removable Crumb Tray

Coating

Non-stick

Non-stick

Price
The Biggest Variations Between the SP201 & SP301
While the SP201 and SP301 may share some similarities, some features separate them. For example, the SP301 has a dual heat system missing in the SP201.
The SP301 has five extra cooking programs, a convection fan and a nonstick sear plate. While we'll examine more differences later, another significant advantage is that food cooks more evenly and faster.
Best Features of Ninja SP201 to Look Out For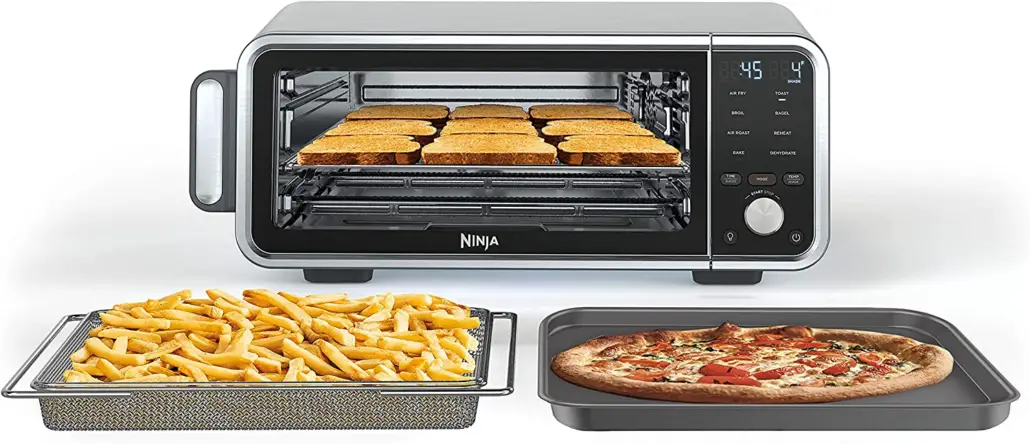 The Ninja SP201 has many features common to most traditional ovens but offers more options. You may find it interesting that it has a 60 seconds preheat function.
The eight cooking programs give you precision when cooking. For example, you can choose how your bagels come out — the extent you want them cooked.
Best Features of Ninja SP301 to Look Out For
The premium finish of the SP301 will definitely catch your attention. It's just simply pretty! Apart from the aesthetics, the 13 cooking functions, 65% faster cooking, and the sear & grill option are all also standout features.
The Price of the SP201 vs SP301
The price of both Ninja ovens varies across stores. However, the SP301 is always more expensive because it gives you more options.
Size Comparison
The SP201 and SP301 models have the same size.
What Cooking Programs Do Both Ovens Have?
The value of a cooking oven often determines what it can cook. The Ninja ovens are one of the easiest to use. Each comes with cooking programs that help you with as many meals as possible.
For example, you may have noticed that the Ninja SP201 has eight cooking modes. These include dehydrating, air frying, bagel, reheating, broiling, baking, and air roasting.
While the cooking modes for the SP201 are decent, the SP301 performs better in this aspect as it has five additional cooking programs. It has modes such as frozen pizza griddle, fresh pizza, sear crisp, and rapid bake.
How Much Food Can Each Take?
Although both models' dimensions are the same, the inner chambers differ slightly. Of course, both are large-sized ovens designed to cook large meals, but the SP301 has a slightly bigger inner compartment.
Which of the Ninjas is Hotter?
From my experience using both ovens, the SP301 can get as hot as 500°F while the SP201 can't heat beyond 450°F.
Power Capacity
Both share the same power capacity of 1800 watts.
Pros and Cons of Each Ninja Oven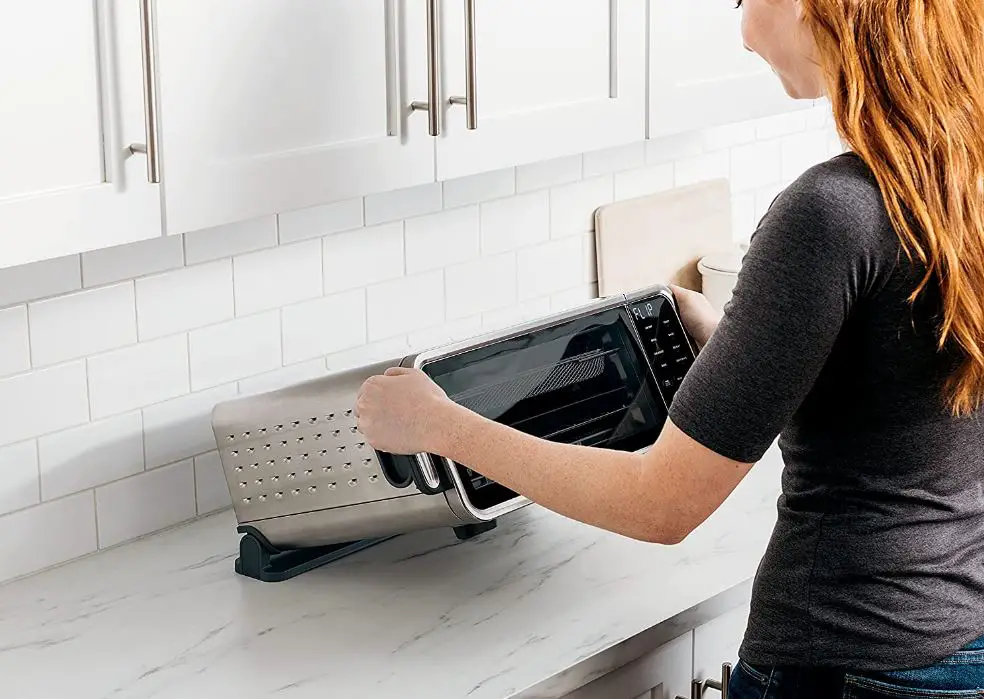 Why You Should Buy the SP201 
It's a more affordable option with sufficient features for day-to-day cooking.
Space-saving flip-up design
Quick heat technology
Why You May Not
A searing non-stick pan is not included.
No dual heat mode
Overall Score: 80/100
Check Out More Reviews Here:
Why You Should Buy the SP301
Large cooking space.
It has extra cooking programs
Dual heat technology
Why You May Not
Quite costly
The accessories may not be washable in a dishwasher.
Overall Score: 86/100
Check Out More Reviews Here:
Who Could Buy Either the SP201 or SP301?
The SP201 is best for a regular user that can't be bothered about the extra features that the SP301 packs. A professional that makes small-scaled food will prefer the SP301 because of the extra cooking precision it provides through its 13 cooking programs.
What Can the SP Ninjas Cook?
You can cook chicken, make bagels, cookies, vegetables, and much more with the Ninjas. However, with SP301, you can defrost your pizza and make any meal with appropriate cooking modes.
What Similar Ovens Can You Consider?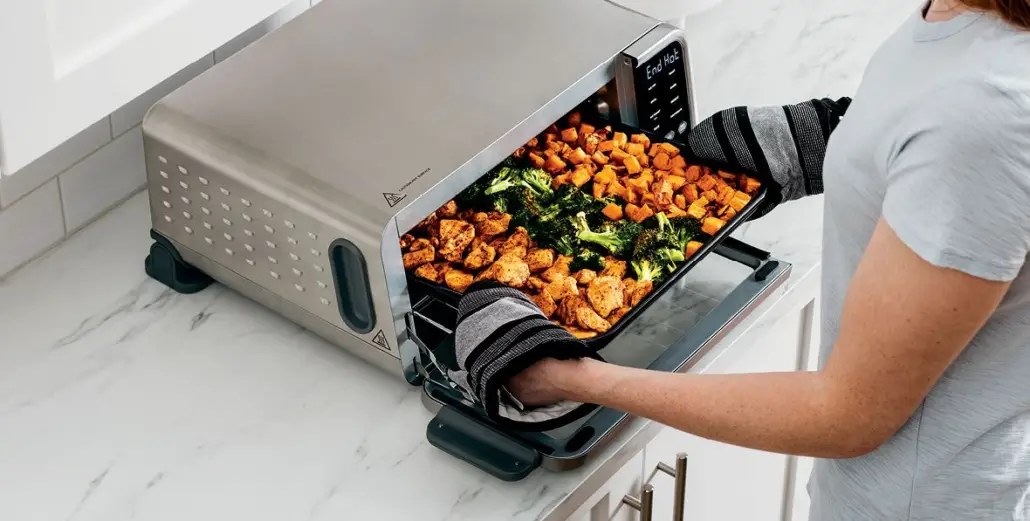 The SP101 is a decent choice. With eight cooking modes and a digital air fry system, it's similar to the SP201.
Overall Score: 84/100
Check Out More Reviews Here:
The  Ninja DT201 10-in-1 XL Pro Air Oven is another oven to consider. It has a modern all-around heat distribution system and comes at a fair price.
Overall Score: 85/100
Check Out More Reviews Here:
The Ninja SF301 has an excellent 12-in-1 system and 6 quarts of cooking space.
Overall Score: 84/100
Check Out More Reviews Here:
Which Ninja Should You Go For?
Your budget and purpose determine the Ninja to purchase. If it's about the cost, SP201 is a preferable option, although the price difference isn't significant. But if you want it all — numerous cooking modes, dual power technology, and extra space for large-sized cooking, then go for the SP301.
Final Thoughts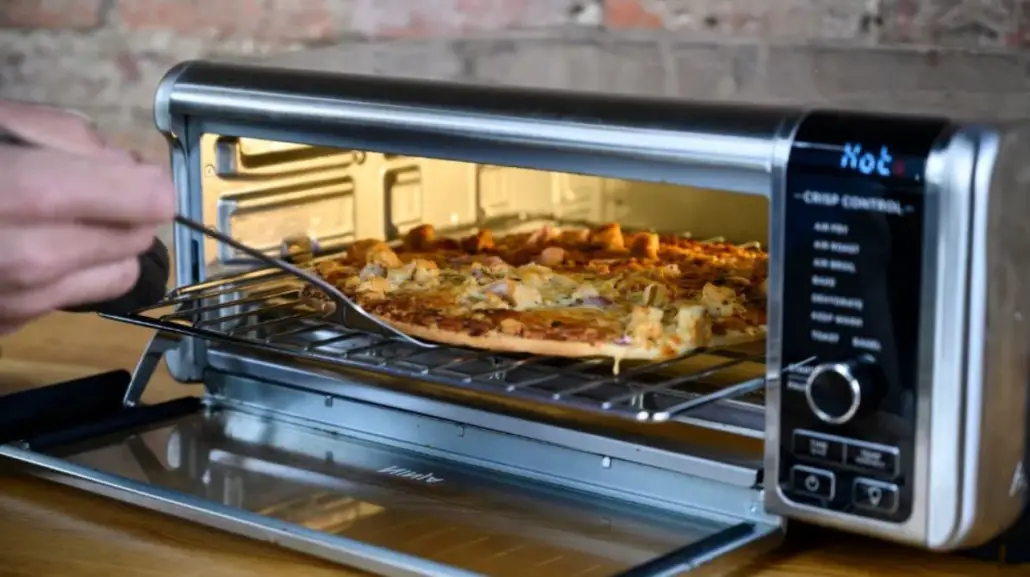 If you've come this far, I have a reward for you. Here it is; I recommend the SP301 because of the benefits outlined above and because it allows you to explore and try new recipes.
If you make small-scale foods professionally, the SP301 helps you get the recipe right — the heating system is much more precise.
You see, I'm not condemning SP201. If you've fallen in love with it, I want you to know it's a good choice too. If you are a regular user and don't want to be bothered with too many functions, the SP201 is your best bet.
As you prepare to purchase either of the Ninja SP models, use this information to make a decision!