Stihl FS 131 Trimmer Review – Is It Any Good?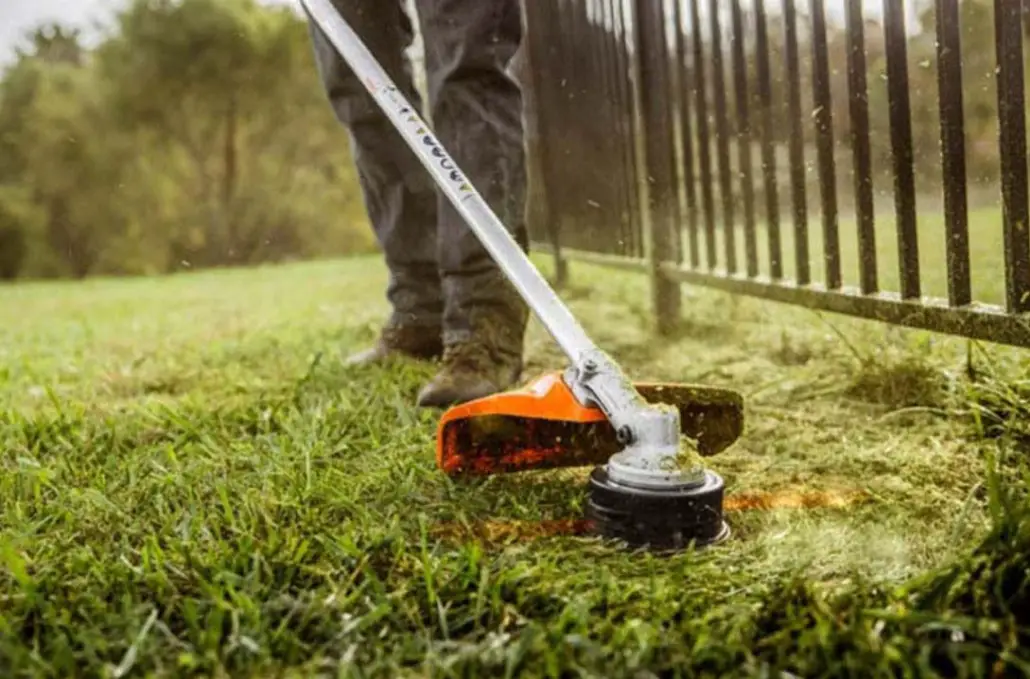 Best characterized as a brush cutter for more advanced landscaping purposes, Stihl promises that the FS 131 is the most efficient and lowest emission brush cutter in the entire STIHL range.
They also claim that, with the bike-handle design, this brush cutter can cut a few inches above the rest. Reportedly featuring great power and efficiency, this review set out to prove these wondrous claims.
Complete Overview
The STIHL FS 131 R l trimmer undoubtedly delivers exceptional power. With the special Bike handle design, and a harness for the motor on your back, and simplified starting procedure, the Stihl FS 131 does not disappoint when it gets to taking care of some heavier-duty gardening errands.
First Impressions
Upon first impressions, this brush cutter looks and feels robust and powerful all-round. With safety measures in place and a comfortable harness to wear, we were quite impressed with the key features of this professional-looking machine.
Stihl FS 131 Specs
| | |
| --- | --- |
| Total Power output | 1,4/1,9 kW/bhp |
| Weight | 5,8 kg |
| Sound pressure level with plastic tool 2) | 98 dB(A) |
| Sound power level 2) | 109 dB(A) |
| Vibration levels | 4,9/4,9 m/s² |
| Length | 180 cm |
| Cutting tool used | Grass cutting blade 230-2 |

Is the STIHL FS 131 2-stroke or 4-stroke?
This machine is built with a powerful 4-stroke engine.
Key Features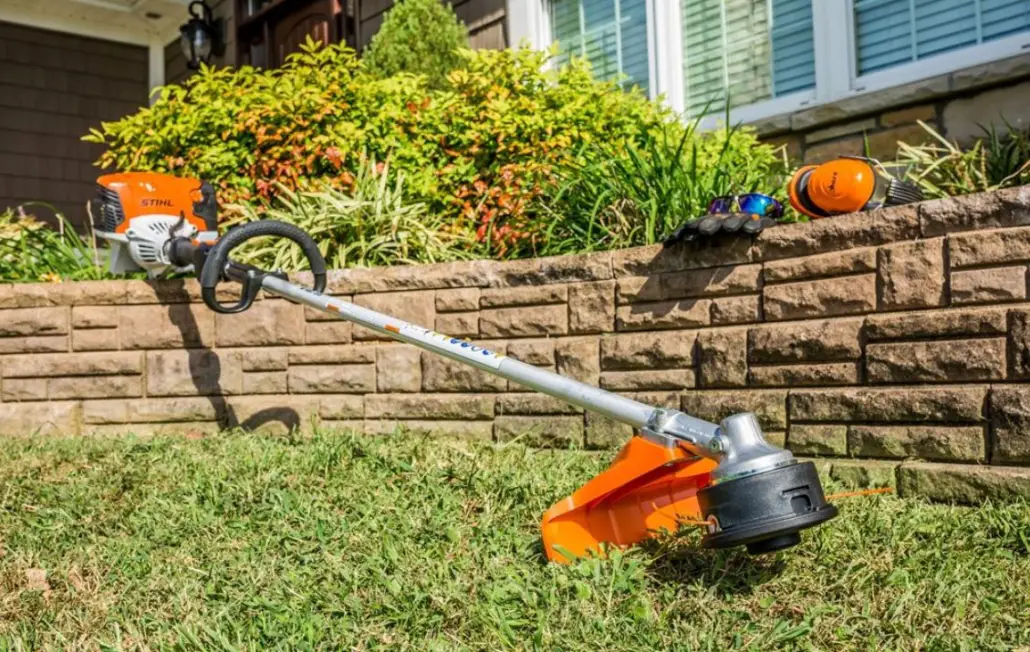 TIHL 4-MIX® engine
We were impressed with the Stihl 4-Mix Engine from Stihl as it sets new benchmarks with advanced lubrication technology.
This engine works similarly to a 2-stroke, yet it offers the benefits without the compromises of typical 4-stroke power.
Bike handle
The central-featuring bike handle must be one of the best features of this machine. Especially when used in conjunction with the attaching harness, the bike handle makes for smooth mowing activity.
This user-friendly handle also makes the machine easy to guide and thus reducing fatigue.
Bike handle adjustment
The central clamp on the bike handle enables the ergonomic bike handle to be easily to your height.
How Does It Perform?
Delivers incredible performance, long run times and simplified starting. Very powerful.
How Loud Is It?
We expected this machine to be really loud, but instead, the cutter sounds more like a muted engine.
Despite the fact that there are brush cutters are generally loud, you feel as if this one is quieter. That's not to say you won't need earmuffs.
How Heavy Is It?
This particular brush cutter isn't particularly heavy to carry for longer periods because it's well balanced and has a well-padded and comfortable harness
Easy To Handle & Perform?
Bike handling makes this machine a dream to handle. In terms of strength, it's perfect for an average homeowner while you don't need be strong or fit to operate it, even for a long period.
The bike handle allows the machine to be easily guided.
What's The Blade Like?
The Stihl FS 131 brush cutter is designed to fit with a variety of steel cutting blades as well as trimmer line up to size 105.
How Is The Power Source / Engine?
The FS 131 works great with gas and oil and what is called "Reduced-Emission Engine Technology." Once the starts, it's all-powerful and ready for brush cutting action.
What Attachments Are Available With It?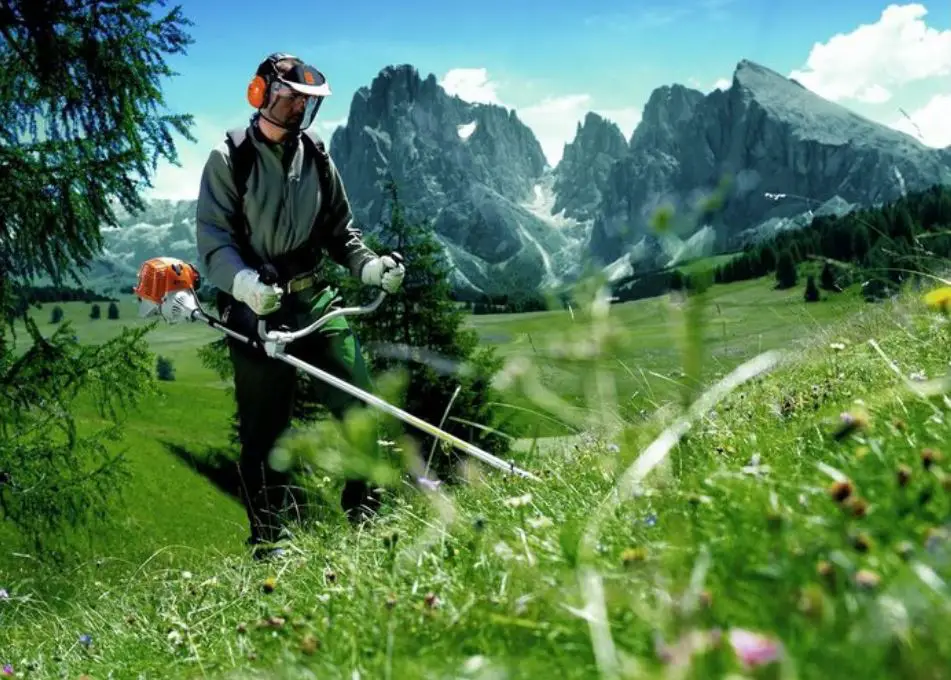 Hip pad
For fitting to ADVANCE PLUS harness without hooks
ADVANCE X-TREE forestry harness
With a uniquely patented ergonomic design, we found it easy to do forestry work with this machine. The forestry harness is highly comfortable.
Tool bag
Stihl offers a practical way of transporting tools with this nifty tool bag that can easily get attached to the harness.
What Size Job Does It Suit?
Particularly powerful petrol brush cutter for working on large areas of tough gras
How Efficient Is It?
In combining the power of four-stroke and two-stroke engines into one, this machine is built as, and definitely performs as, a super-efficient brush cutter. In our experience, it's particularly powerful.
How Durable Is It?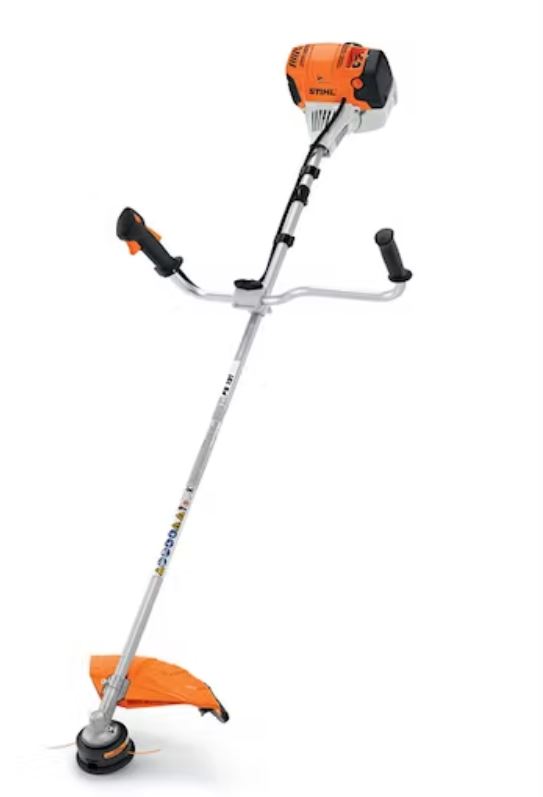 It is the robust option in the STIHL brush cutter range for weeds and thickets of all kinds.
Pros
It's a good, padded harness
It features good vibration reduction
It's well-balanced
Cons
It has a slightly stiff fuel cap
Common Problems With The Stihl FS 131
You might be having some starting problems. If so, be sure to check the sparkplug for the solution.
If your FS 131 keeps cutting out and stalling, it might have something to do with the carburetor.
Stihl fs 131 Vs fs 131R
These two models are very similar, although the latest model, FS 131R has a slightly larger fuel capacity than its twin model.
Who Should Buy It?
This brush cutter is ideal for landscaping professionals looking for a simplified and convenient trimming solution for larger-scale tasks. It's also great for homeowners wanting to do a bit more heavy-duty work in their gardens.
Overall Score: 90/100
Check Out More Reviews Here:
Other Hedge Trimmers To Consider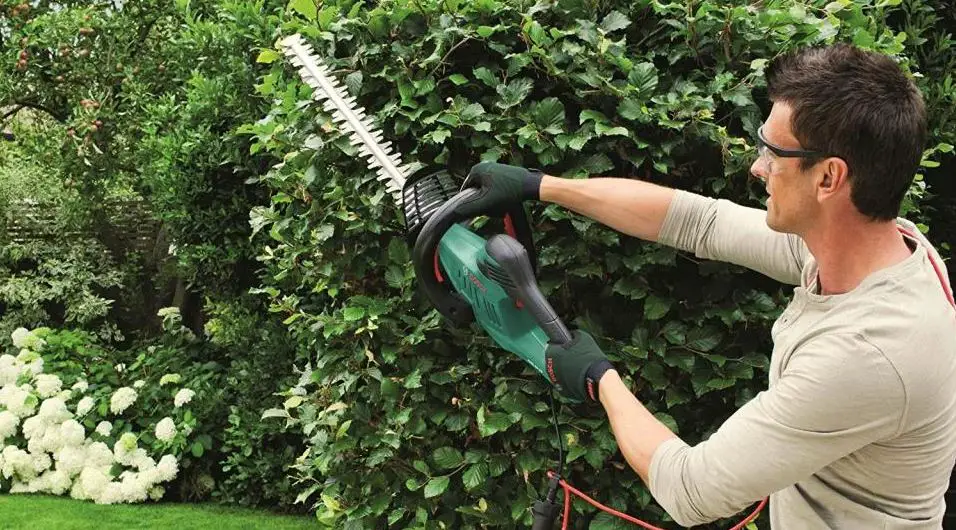 BLACK+DECKER 20V MAX
If you want to take control of your land, the BLACK+DECKER 20V MAX Lithium-Ion 22 Inch Cordless Hedge Trimmer might just be what you need. What we liked most about this hedge timmer, was its hi-efficiency brushless motor allowing for longer worktime.
WORX WG261 20V Power Share 22″ Cordless Hedge Trimmer
When it came 'round to testing the WORX 22" – 20V Cordless Power Share Hedge Trimmer, we didn't cut any corners. We found the D-Grip Front Handle to be particularly user friendly, and at just 5.3 lbs, you won't get fatigued from trimming your overgrown bushes and shrubs.
Overall Conclusion
The FS 131 is ideal for anyone looking for a powerful and multifaceted brush cutter, and who is willing to pay a little extra for good ergonomics and build quality. The price is a bit high for it to get a maximum score, but it's close. And you do get plenty of accessories.
Which One Do We Recommend Buying?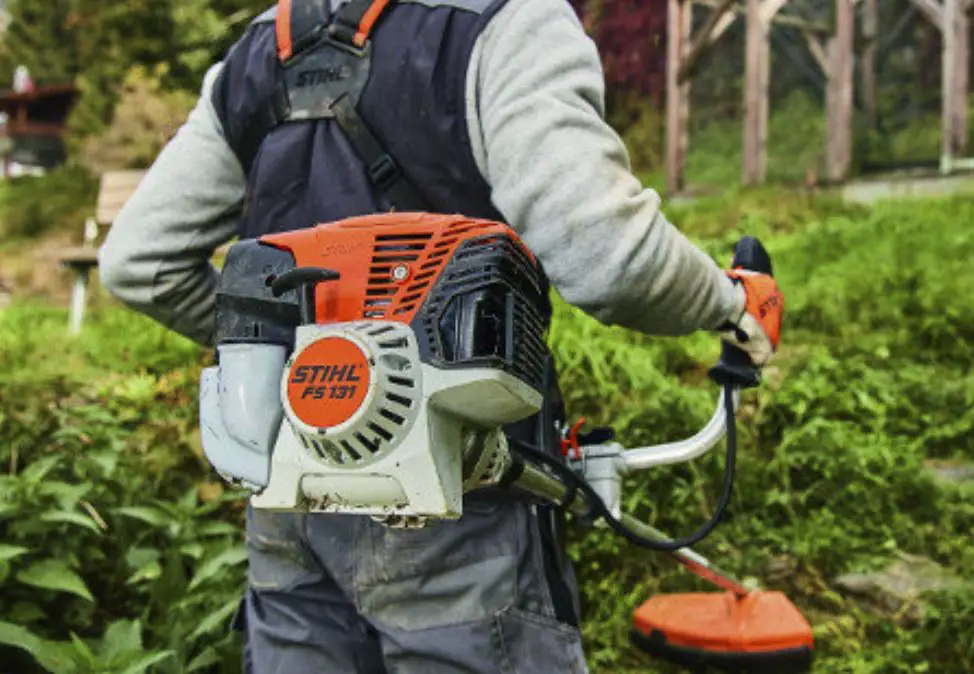 In our opinion, as based on personal experience in using all of these machines, Stihl is the king when it comes to powerful brush cutters.