Stihl 661 Vs Stihl 660 Chainsaw – What's the Better Option?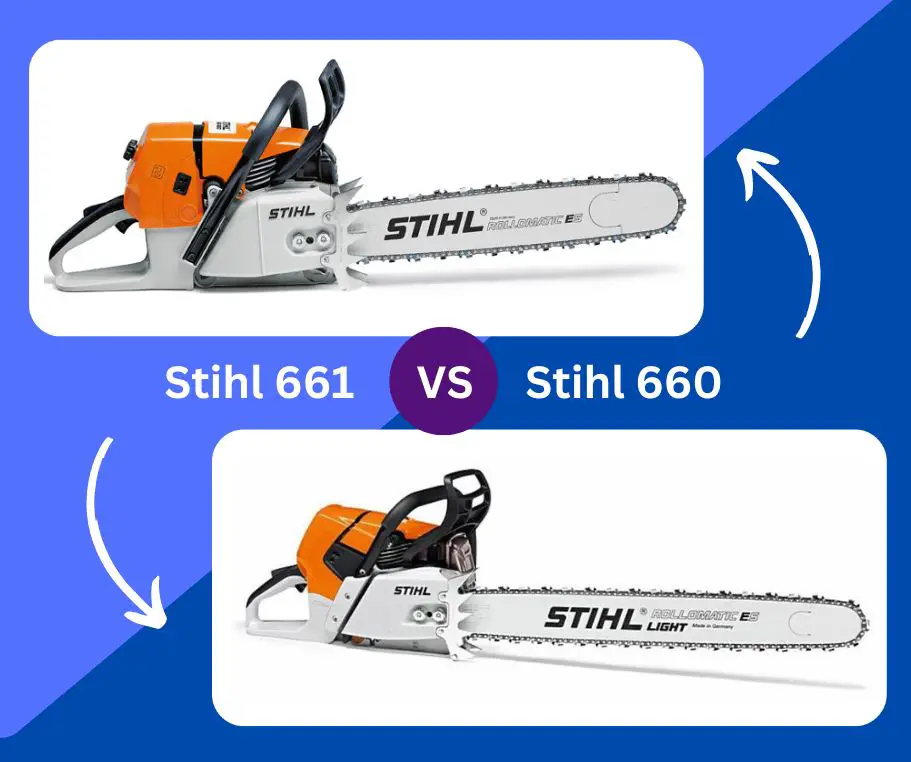 The Stihl 661 was basically developed to succeed the popular Stihl 660 chainsaw. But does newer really mean better in this case?
It's hard to answer that question just by looking at spec sheets and product descriptions. If you need a heavy-duty chainsaw that will keep up with you on heavy felling and bucking jobs, you need more information than that.
The Stihl 661 and Stihl 660 are two serious chainsaws built for heavy-duty felling, clearing and professional tree care work – make no mistake about it. But in the following comparison review we will fill you in on what the specs and descriptions don't tell you…
 
Overview of the Stihl 661 Vs the Stihl 660
In reality, there is more that is similar between these two saws than what separates them. They are both powerful enough to fell heavy, large diameter hardwood trees, which is about as much as you can ask from a handheld chainsaw. The difference comes when you take a look at the features.
The Stihl 661 is newer and has updated features that lower operational costs like an upgraded air filter and decompression valve. In the field, you can also feel that the Stihl 661 vibrates lower than the Stihl 660.
 
Stihl 661 Key Features
HD2 Air Filter – Built with a larger surface area, the HD2 filter lasts longer than standard air filters which means less frequent replacement.
Elastostart – The Stihl 661 comes with Elastostart which has built in shock absorbers and helps reduce compression spikes when starting.
Decompression Valve – The decomp valve is another feature intended to make startup easier by reducing compression in the cylinder.
Stihl 661 Common Issues
Insufficient engine power seems to be one of the most common Stihl 661 issues. This can be caused by a dirty carburetor or dirty air filter.
 
Stihl 661 Pros & Cons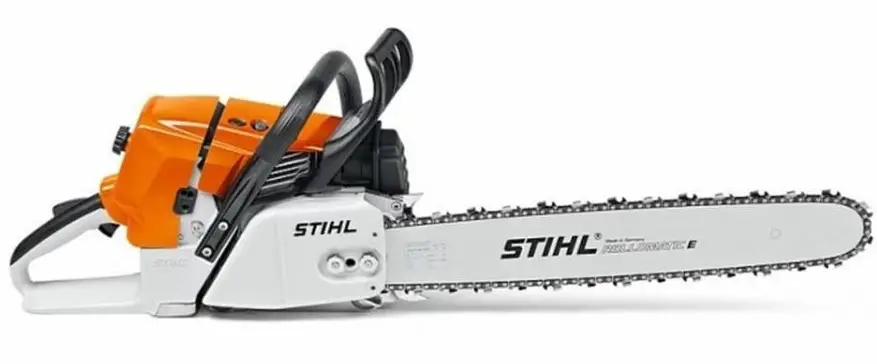 Pros:
Chews through hardwood like nothing
More comfortable to operate than the 660
Doesn't choke down with a long bar
Light enough for delimbing
 
Cons:
Expensive
Sometimes doesn't reach max power
Stihl 660 Key Features
Cap Retainers – Both the fuel and oil caps on the 660 have retaining belts so they won't fall off.
15% Power Increase – Compared to the MS 460, the Stihl 660 has a 15% more powerful engine at 7 HP.
Side-Access Chain Tensioner – You can easily adjust the chain slack in the field with a bar wrench.
Stihl 660 Common Issues
Lean conditions have been reported by operators. This may be caused by burned pistons and cylinder walls due to consistent high idling.
 
Stihl 660 Pros & Cons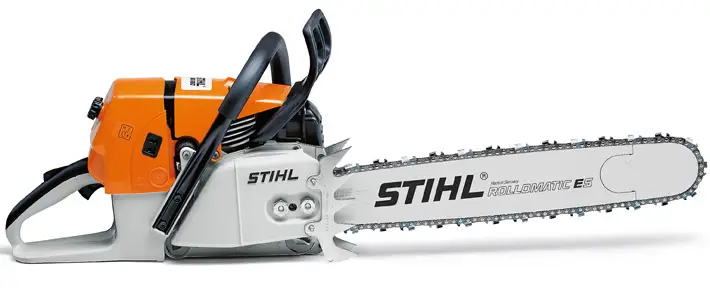 Pros:
Less expensive than the Stihl 661
Suitable for felling large trees
Great for professional tree crews
Good for milling
 
Cons:
Vibrates higher
Fewer features
Who Should Buy Each?
The overall power between these two chainsaws is almost identical and they both can be used for the same things: municipal, professional and commercial level clearing, felling and milling.
Heck, you can even use them for competitive professional carving. With that in mind, the Stihl 660 would be better if you're on a budget because it's cheaper. However, if you care about comfortable operation and lower operational costs, the Stihl 661 would be better.
Price Comparison
The Stihl 661 goes for around $1500 and the Stihl 660 retails in the ballpark of $1,190.
Weight & Handling Comparison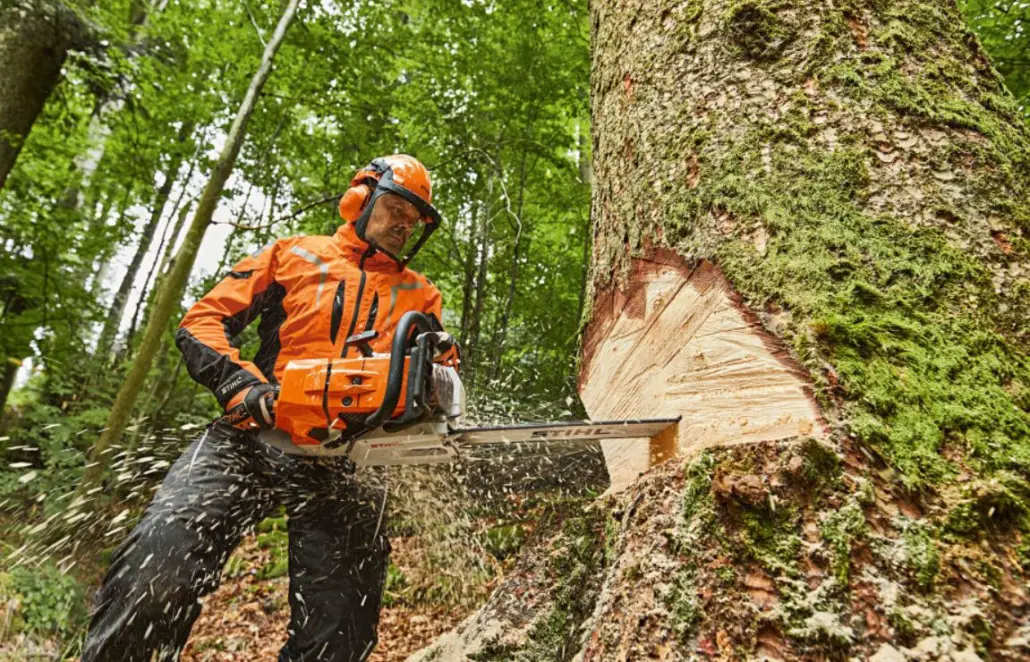 The powerhead weight for both of these chainsaws is 16.5 pounds. Any difference in weight will come from the size of the bar you use. While weight is identical, handling is another story. The Stihl 661 vibrates noticeably lower even if you're using a 42" bar.
 
Chain & Blade Comparison
The max recommended bar length for both of these chainsaws is 36"; but they can handle 42" bars with no issue. They also both come with Stihl Oilomatic chains.
 
Power Comparison
The upgraded Stihl 661 has a slightly upgraded power output at 7.2 HP compared to the 7.0 HP of the Stihl 660. The difference in power is negligible on paper and on the field as both of these saws are able to cross-cut through all species of hardwood.
Efficiency Comparison
Again, there was no discernable difference in the aran of fuel efficiency between these two chainsaws.
Durability Comparison
We have to believe that the lower vibration of the Stihl 661 will ultimately make it the longer-lasting chainsaw. While the Stihl 661 and the Stihl 660 are both obviously well-built and can stand up to dirty conditions, the Stihl 661 may prove to have better longevity.
 
Other Chainsaws to Consider
Stihl MS 881 Magnum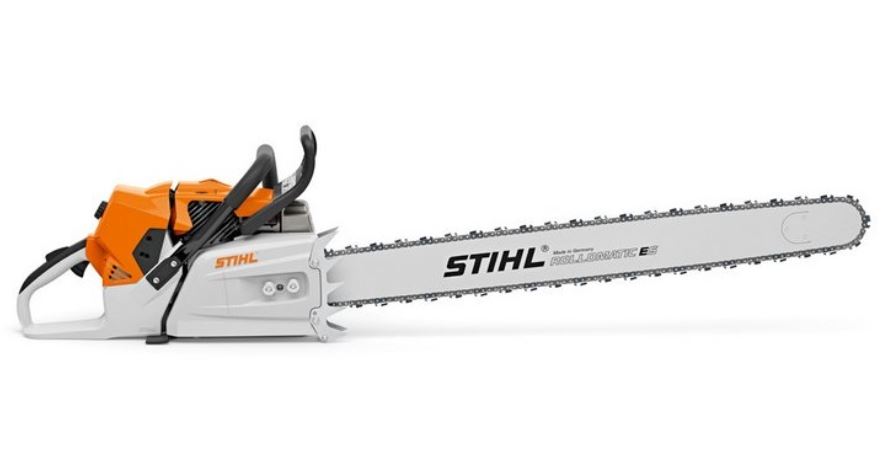 Like the Stihl 661 and the Stihl 660, the MS 881 Magnum is built for serious tree-felling and clearing. However, it offers more power with a whopping 8.6 HP 121cc engine.
As you can imagine, it has no problem whatsoever with a 42" bar and it rips through hardwood like it was paper.
Overall Score: 97/100
Check Out More Reviews Here:
Husqvarna 545 Mark II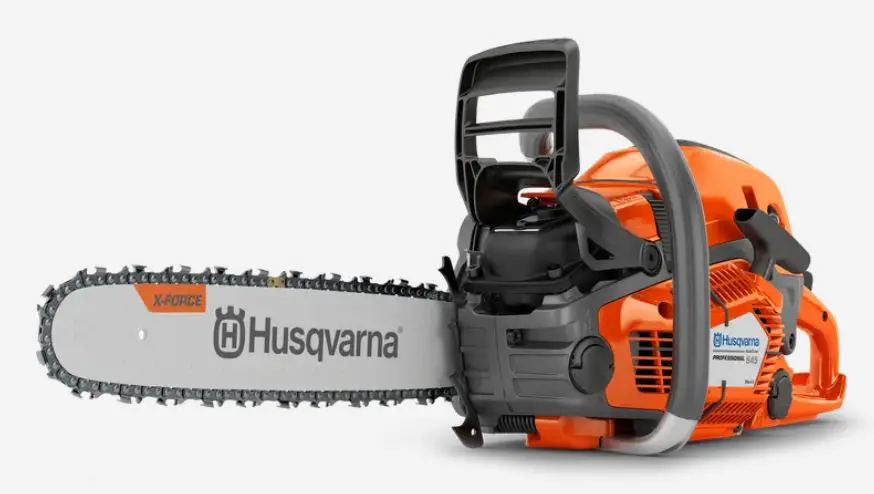 The Husqvarna 545 Mark II chainsaw features an X-Torq engine which helps reduce emissions and improves fuel economy. This is a 50.1cc chainsaw that would be suitable for professional tree care and small milling operations.
Overall Score: 97/100
Check Out More Reviews Here:
Stihl 500i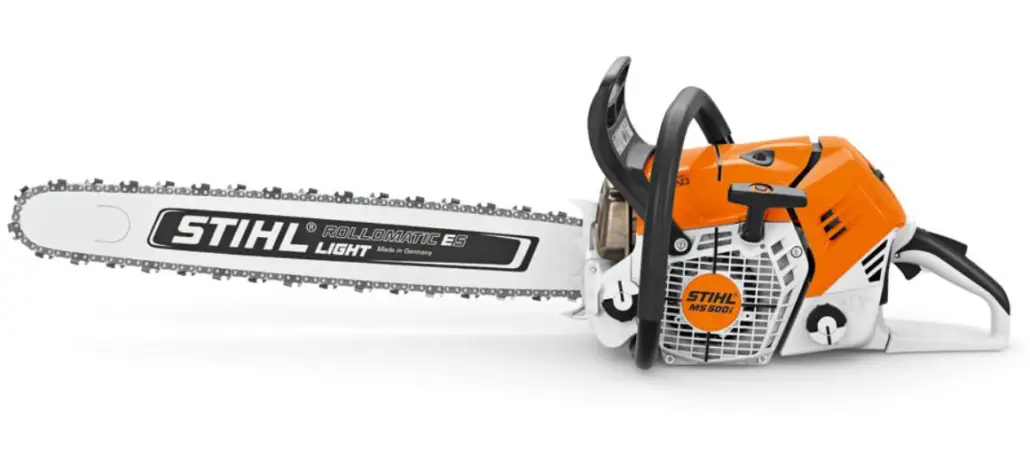 The Stihl 500i delivers 6.7 HP in a compact 13.9 pound powerhead. With advanced features like electronically-controlled fuel injection and onboard diagnostic software, this chainsaw is efficient and very easy to maintain.
Overall Score: 98/100
Check Out More Reviews Here:
Final Assessment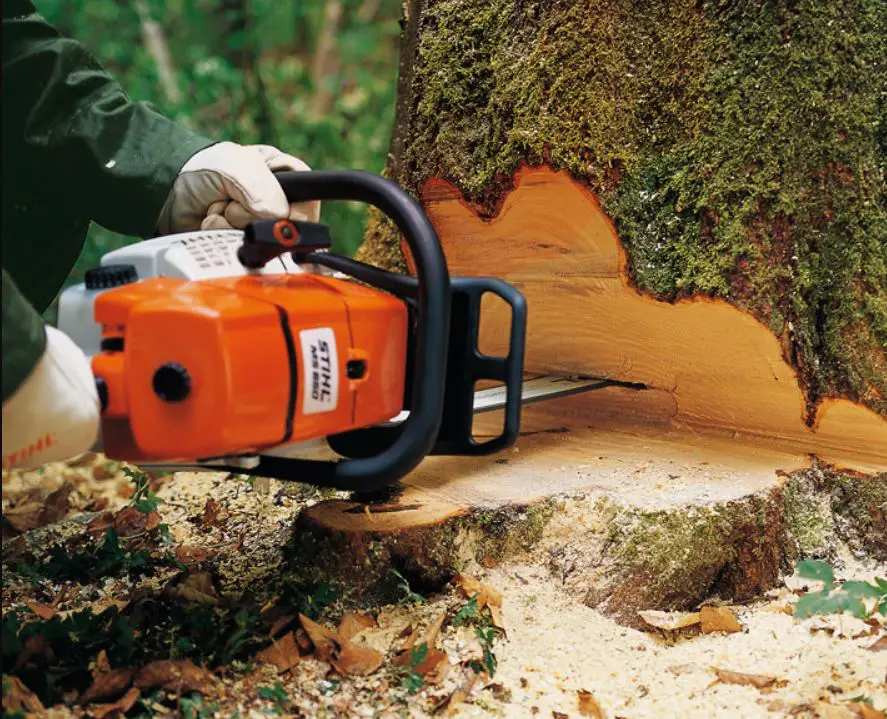 Other than the more palatable price tag, we really can't see a reason to choose the Stihl 660 over the Stihl 661. The Stihl 661 is truly an upgrade in almost every way.
It's easier to operate, has more advanced features that should extend its lifespan and, at least on paper, it is even more powerful than the Stihl 660.
While there have been issues with the Stihl 661 not being able to rev its highest, there are typically easy fixes for such problems (cleaning the filter, carburetor etc). So the Stihl 661 is our pick for the better overall choice.