Stihl BR600 Vs Stihl BR550 – What's the Better Leaf Blower?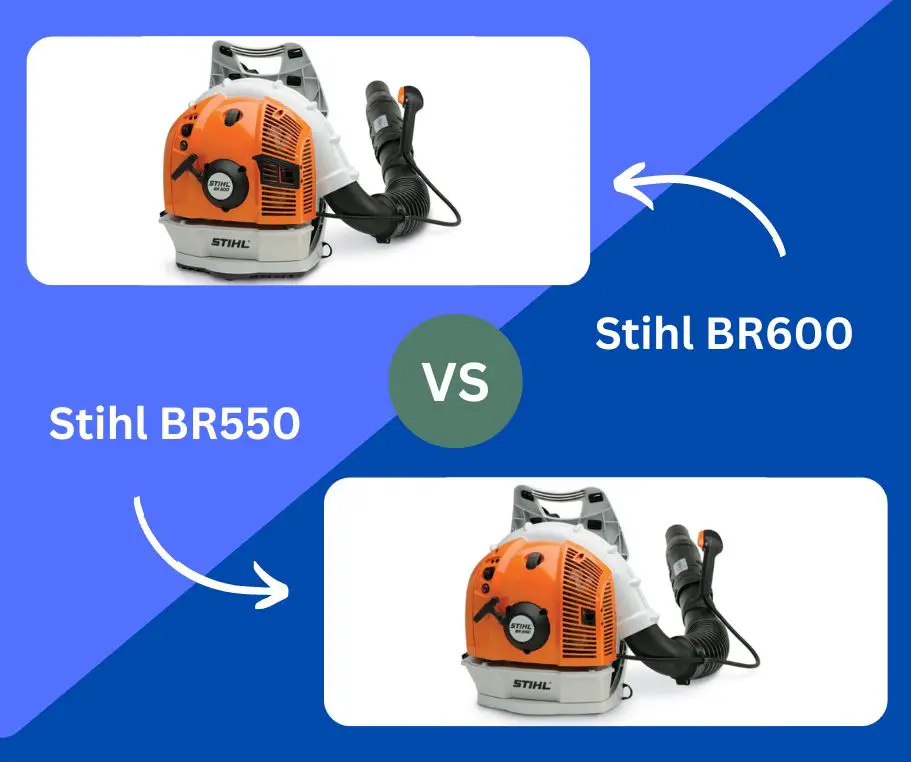 The upper echelon of Stihl backpack style leaf blowers is rife with durable products. We don't think anyone can argue against the build quality and longevity of Stihl leaf blowers.
But you can rarely make a decision based on these factors alone.
Because while it's nice to feel confident that your leaf blower will last for many years, you also need to make sure that it works well for you in the here and now.
That's why we tested the Stihl BR550 and the similar Stihl BR600 – two high-end Stihl blower models. See how they compare in performance by reading the following comparison overview.
Stihl BR550 Vs Stihl BR600 Overview
One thing you should know right  off the bat is that the Stihl BR550 is slightly less powerful than the Stihl BR600.
So right away, the Stihl BR550 may be of more interest to average homeowners who just need a reliable leaf blower around the house.
The Stihl BR600 is the more powerful model; but both leaf blowers have similar features. So if you need higher blower capacity for more than just leaves (wood chips, twigs, felled branches etc) you may want to pay special attention to the Stihl BR600.
Quick Facts
| | | |
| --- | --- | --- |
| | Stihl BR550 | Stihl BR600 |
| Weight | 21.8lbs | 21.6lbs |
| Power | 64.8cc | 64.8cc |
| Max Air Speed | 200 MPH | 238 MPH |
| Anti-Vibration System | Yes | Yes |
Key Differences Between the Stihl BR550 and the Stihl BR600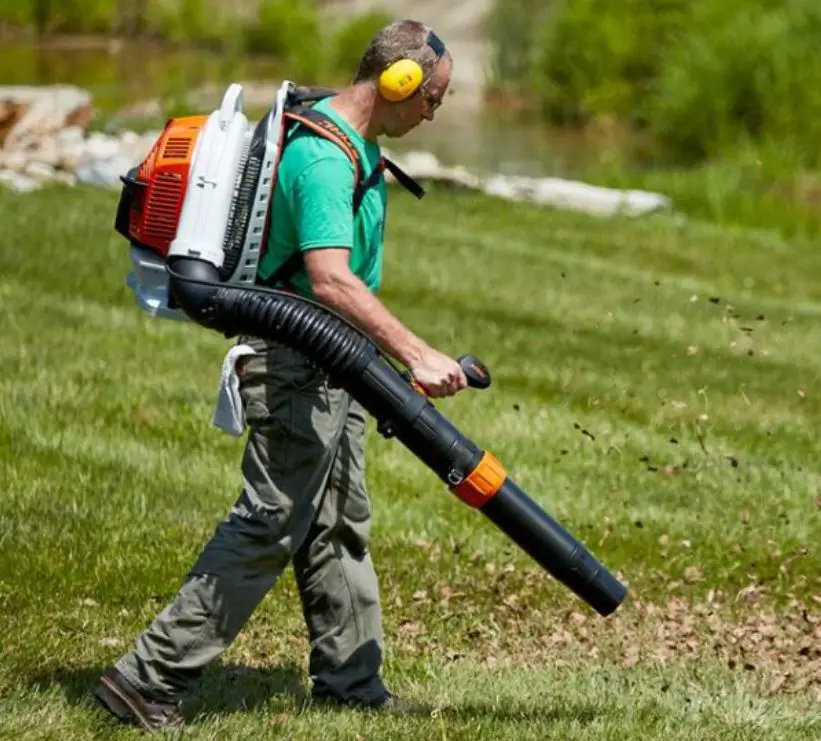 We were very surprised to read that the Stihl BR550 and the Stihl BR600 have basically the same engine; yet the Stihl BR600 produces significantly more air speed. When testing, we found this to be one of the main differences between these two blowers.
The Stihl BR600 is able to move about the same amount of dry leaves as the Stihl BR550; but when it came to wet leaves and heavier debris, the BR600 was superior.
Stihl BR550 Key Features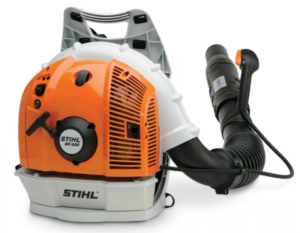 Foot Pad – The Stihl BR550 features a foot pad on the chassis to get more leverage when starting it up.
Electric Ignition – The electric ignition also contributes to the ease with which this blower can be started.
2-Ring Pistons – The 2-ring piston design helps keep the engine cool and holds compression better.
See-Through Fuel Tank – The translucent fuel tank lets you see exactly how much gas you have left at any time.
Stihl BR600 Key Features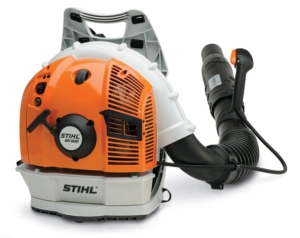 Throttle Trigger Lock – This feature allows you to stop the engine with the push of a button and start it up again easily.
Purge Pump Primer – The purge pump primer makes it easier to start the Stihl BR600 because it keeps a reservoir of fuel in the carburetor.
Tube-Mounted Controls – The joystick style control handle is attached conveniently to the tube.
Low Emission Technology – The Stihl BR600 is outfitted with emission controls that exceed both EPA and CARB standards.
Price Comparison
The Stihl BR550 will cost around $480 at most retailers while the Stihl BR600 typically retails for around $530.
Weight & Handling Comparison
Both the Stihl BR550 and the Stihl BR600 feature tube-mounted controls so you can easily operate both with one arm. And considering the power you get from each, they are both pretty lightweight at just a hair over 21 lbs each.
The tube for each blower is also very flexible so overall, they are both very easy to carry and operate. We would call this comparison a draw.
Power Comparison
Despite the fact that both of these blowers have the same sized engine, the Stihl BR600 can reach higher air speeds at the nozzle.
This made it more capable of moving objects heavier than dry leaves. If all you usually deal with are dry leaves however, the Stihl BR550 will work just fine.
For yard clean-ups, storm clean-ups, cut ivy and more demanding work, the Stihl BR600 is the blower you should opt for.
Power Source
Both of these leaf blowers are powered by gasoline. They also both have the same fuel tank capacity: 47.3 fluid ounces.
Stihl BR550 Pros & Cons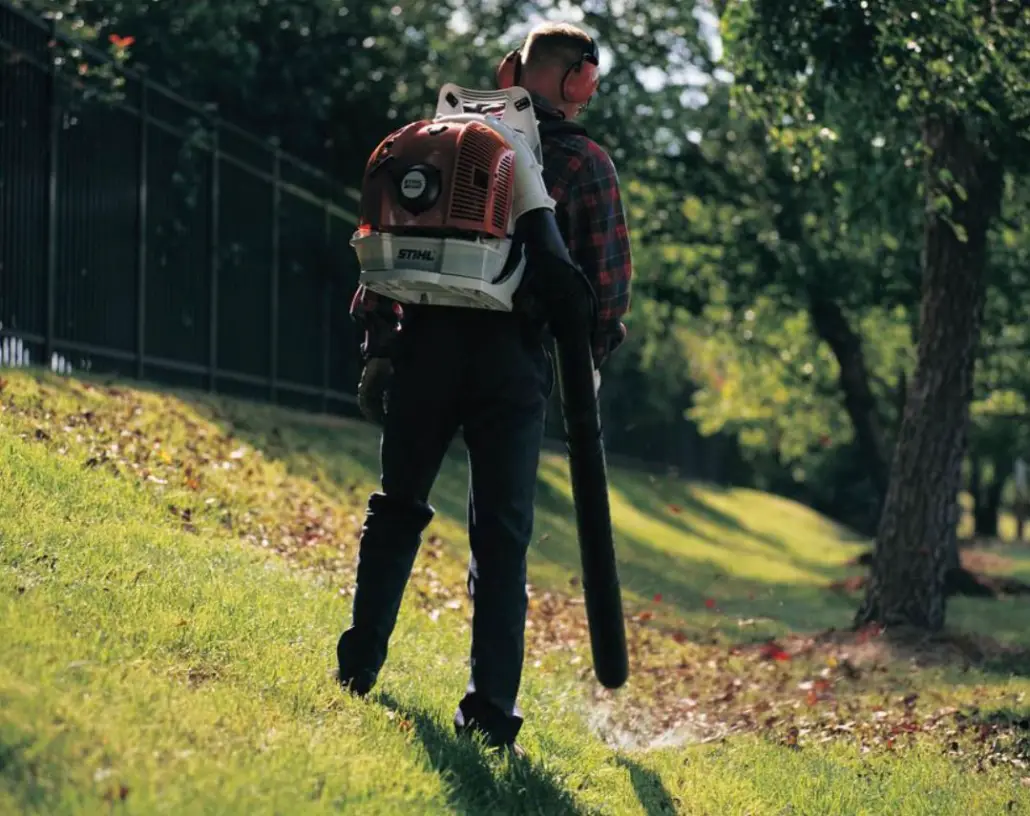 Pros:
More affordable
Good value for medium-sized lawns
Lightweight polymer frame
Blower tube can be adjusted in 3 positions
Good longevity
Cons:
No leaf scraper
Less powerful
Overall Score: 94/100
Check Out More Reviews Here:
Stihl BR600 Pros & Cons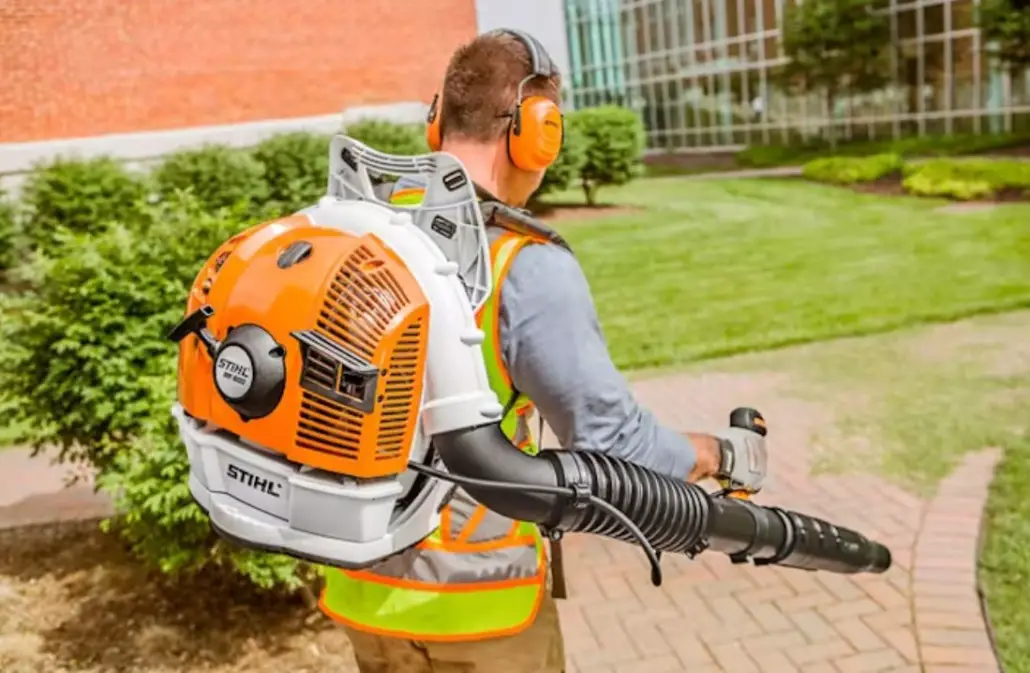 Pros:
Good for heavy debris
Easy to start
Comfortable straps
More power
Versatile usage
Cons:
More expensive
Tank vent issues
Overall Score: 95/100
Check Out More Reviews Here:
Who Should Buy Each One?
If you need a blower that can keep up with you no matter what your needs are, the Stihl BR600 would be the best choice. The Stihl BR550 would be better for anyone with an average sized yard (around 2500 square feet).
Other Leaf Blowers to Consider
Stihl BR200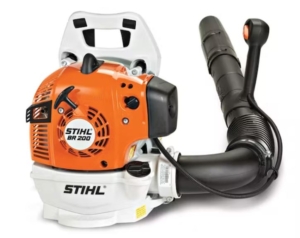 The BR200 is very light at just 12 pounds. However, it has a top air speed of around 150 MPH so it would be best for anyone who doesn't normally need to deal with heavier yard debris like branches and twigs.
Pros:
Very lightweight
Affordable
Cons:
Overall Score: 94/100
Check Out More Reviews Here:
Echo PB-755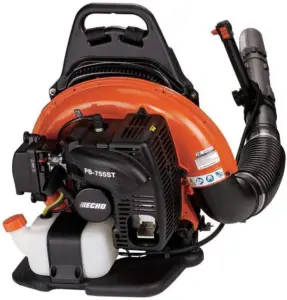 The PB-755 has similar power and specs as the Stihl BR550. It has cruise control and the tube rotates so it moves naturally with the movements of your arms. It's comfortable and suitable for large yards (about an acre).
Pros:
Flexible tube
Variable speed throttle
Cons:
Overall Score: 94/100
Check Out More Reviews Here:
Husqvarna 550i BTX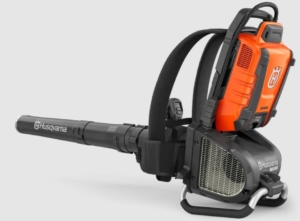 This is a battery-powered blower capable of max air speeds of 120.7 MPH. It only weighs 13 pounds and runs very quietly.
Pros:
Easy on the body
No emissions
Cons:
Overall Score: 94/100
Check Out More Reviews Here:
Final Assessment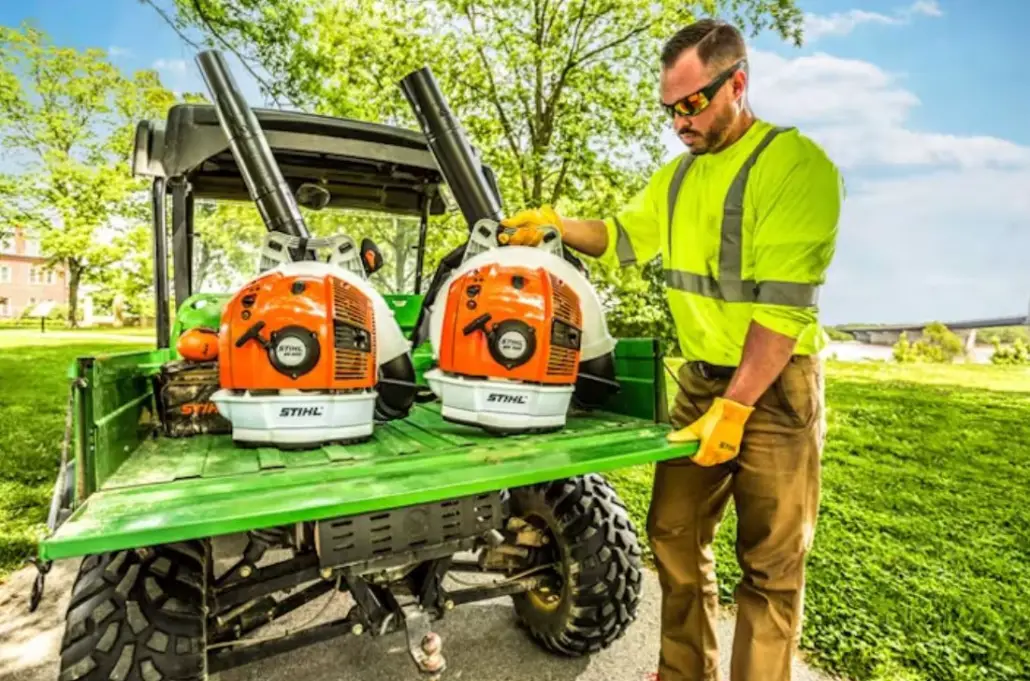 If you need blowing power for debris like wet leaves, small branches and ivy clippings, the Stihl BR600 will be the better leaf blower for you – so long as you have the extra $50 to spend.
If your blowing needs are light, the Stihl BR550 is a fine choice – especially if you want a light, comfortable leaf blower that will last a long time.