Stihl FS 85 Review – Is It Value for Money?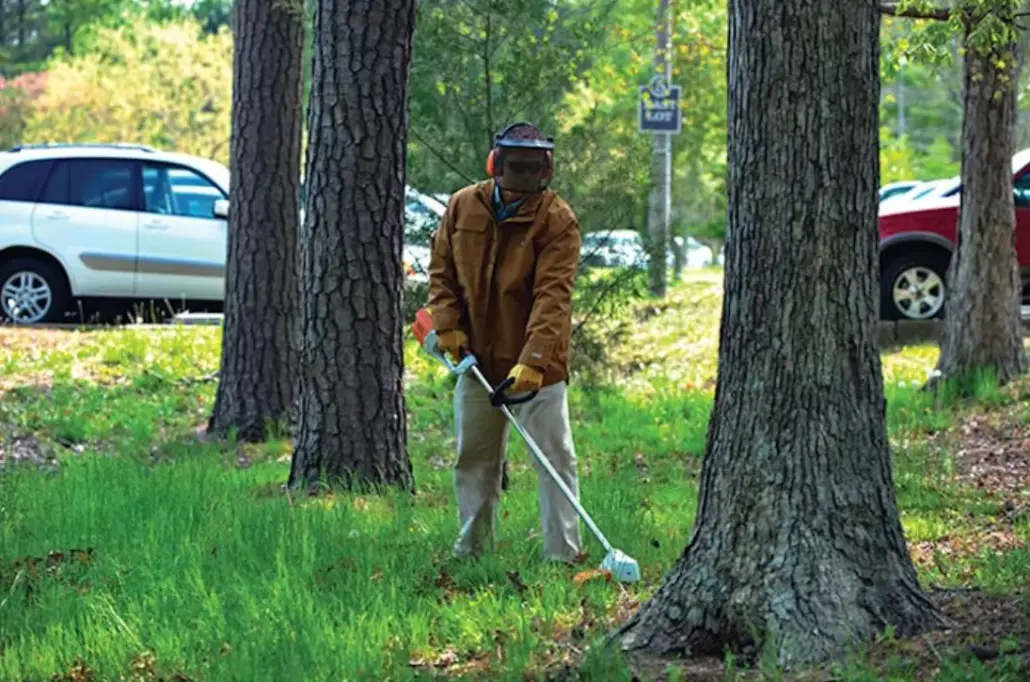 We were looking for a string trimmer with the power of a brush cutter that's reasonably lightweight.
We were also looking for something that could handle some both domestic and commercial mowing and clearing situations.
When we found the FS 85, we had to try it out to see how this "petrol whipper snipper" compares to other models in the weed-eating and grass-cutting category.
Stihl FS 85 Overview
The Stihl FS 85 is sold by Stihl as a lightweight, yet efficient petrol brush cutter.
Also sold as a great a great choice for homeowners and professionals alike, we wanted to make sure if it could handle our edging, mowing and clearing tests.
The FS 85 features a bike handle, which is especially designed for extra comfort during bigger jobs.
Moreover, The STIHL 1-point anti-vibration system reduces vibrations for a smoother experience, while Elasto Start ensures starting this machine is generally trouble-free.
Stihl FS 85 First Impressions
Upon first glance of the Stihl FS 85, it seems like a useful and hopefully efficient maintenance-oriented solution for the enthusiastic gardening homeowner.
Of course, we had to put it to the test to discover its true worth.
Stihl FS 85 Specs
| | |
| --- | --- |
| Engine Displacement in cc | 25,4 |
| Total Power output in kW/bhp | 0,95/1,3 |
| Weight in kg | 5,3 |
| Cutting Blades | Auto Cut 25-2 |
| Cutting blade diameter in mm | 420 |
Stihl FS 85 Key Features
Stihl ElastoStart Easy Starting
We couldn't help but notice Stihl's uniquely patented ElastoStart technology, which clearly reduces the shock caused by the compression of the engine during starting.
User-friendly Bike Handle
When used in conjunction with a harness, the bike handle enables effortless action. We have also found that this handle configuration is especially ideal when mowing large areas of grass.
How Does It Perform?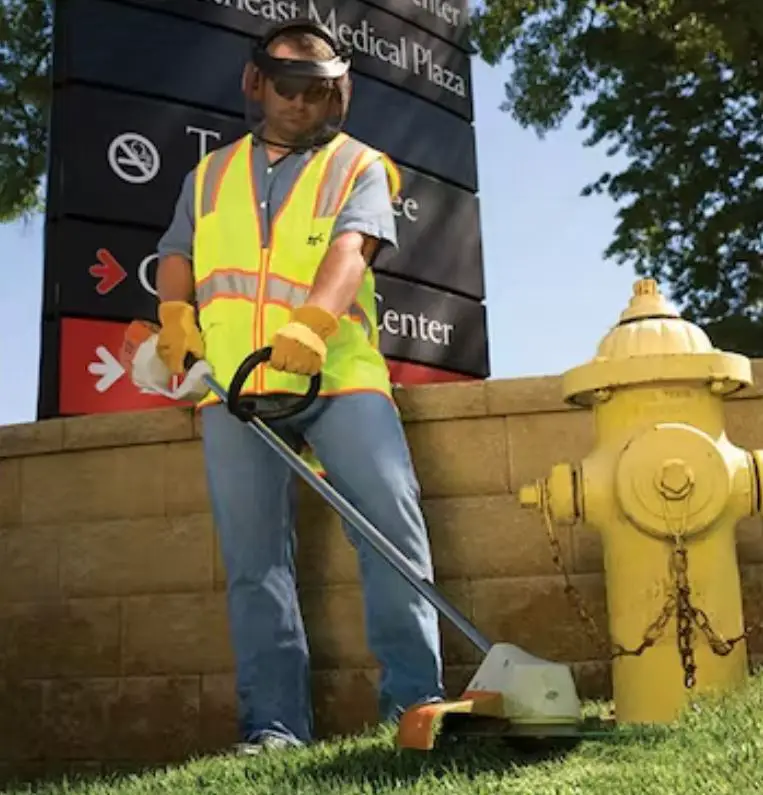 The Stihl FS85 performs well in clearing out tough weeds and overgrown grass. Moreover, we found it to be particularly efficient in terms of gas/petrol usage, as we managed to clean a whole yard with a single tank.
How Loud Is It?
With a Sound pressure level of 92 decibels, this machine isn't too heavy on the eardrums. However, it's generally recommended to protect your ears when operating any electronic gardening gear.
How Heavy is It?
This brush cutter weighs in at a comfortable 5 kilograms.
It this brush cutter easy to Handle?
Bike handle enables good movability. offers exceptional handling and manoeuvrability and with its lightweight design it's a great string trimmer for any homeowner. STIHL 1-point anti-vibration system.
What's The Cutting Head Like?
Regarding the most appropriate cutting head to use in conjunction with this strimmer, we highly recommend buying a Sure Tap 2 head in place of the Stihl Auto Cut Head that comes standard.
It is easier to load, gives you more time between reloading and wastes less line trimmer cable.
How Is The Power Source / Engine?
This brush cutter aka weed eater requires quality engine oil to keep the motor running effectively. For means of healthy maintenance of the engine, we recommend using the official Stihl HP 2-stroke Engine Oil.
What Attachments are Available With It?
STIHL Advance Universal Harness
This universal harness is extremely ergonomic, comfortable and light, and helped us get much more comfortable before setting off for some strength-saving mowing and shredding.
Moreover, both the optional chest belt and tool bag are similarly nifty to have and use in conjunction with the FS 85.
What Size Job Is It Best Suited to?
This tough brush cutter with a rigid drive shaft suitable for extended use.
How Efficient is It?
In terms of efficiency, this weed eater aka strimmer is evidently able to clear some tough shrubbery around the house and will not disappoint anyone looking to get rid of unwanted greenery.
How Durable Is It?
By testing this model from Stihl on some heavier clearing tasks, we were able to conclude its high durability and toughness.
Pros
It's lightweight
The awesome bike handle makes it easy to maneuver
It's efficient
Cons
More expensive than similar models
May require occasional maintenance
Common Problems With The Stihl FS 85
Stihl FS 85 starting problems​​ 
After using this strimmer for a while, we noticed a carbon build up in the fuel filter. In doing so, we discovered that it's always wise to check the muffler because they tend to get blocked up.
Cleaning the blockage immediately cleared up the starting problem.
Reduced Engine Power Problems
We've also noticed that dirty air filters reduce engine power, increase fuel consumption and make starting more difficult. In this regard, it's good to ensure clean air filters before and after use.
Who Should Buy It?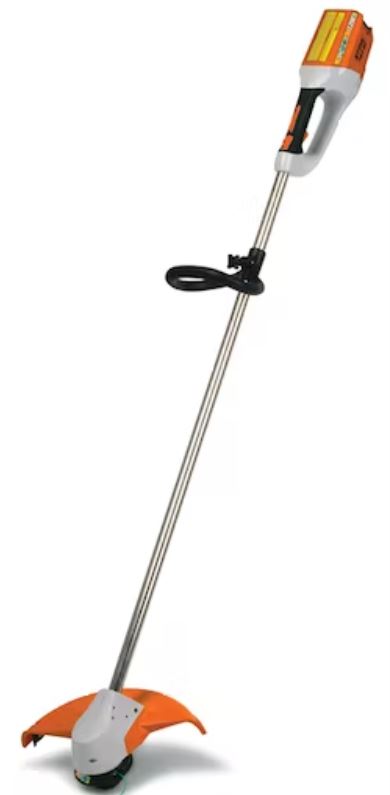 The Stihl FS 38 designed for people who need to clear their land of grasses, weeds, and small areas of scrub.
Overall Score 88/100
Check Out More Reviews Here:
Other Petrol Whipper Snippers To Consider
This Echo trimmer is easy to start, light, yet it's also powerful and long-running. We tested this line trimmer on some thick greenery, and had no problems clearing the way.
The straight shaft on this trimmer definitely enables accurate cutting and clearing.
We tried powering the Ryobi Easy Start through some tough cutting jobs in the backyard, and all we can say is that is really delivered. With a tough 25.4cc 2-stroke engine, this brush cutter features ultimate power.
Our Final assessment on the Stihl FS 85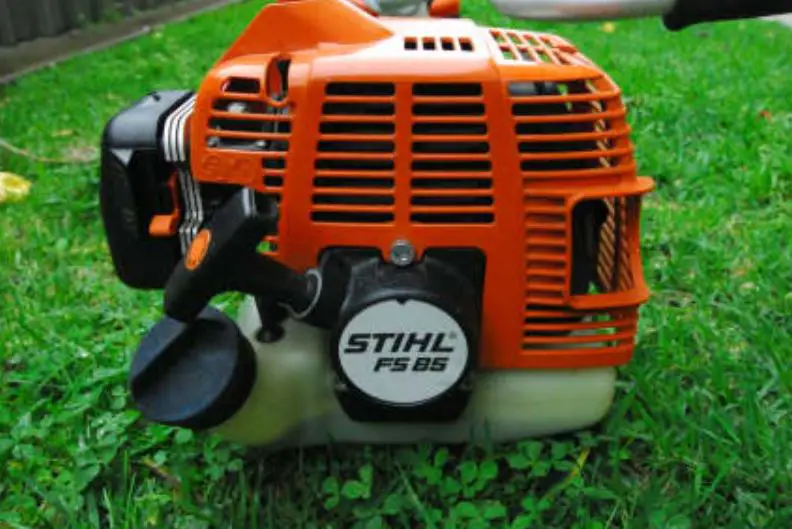 Overall, we have found the Stihl FS 85 to be good value for money for reasons having to do with its efficacy – especially for the homeowner.
This strimmer is economic, ergonomic and lightweight, making for lighter work with a fair level of power. If you are looking for something efficient to cut grass and weeds with, this model might be perfect.
We certainly found it to be a worthy contender in this category of lightweight trimmers.