Turbo Trusser Net Worth 2022 – What Happened After Shark Tank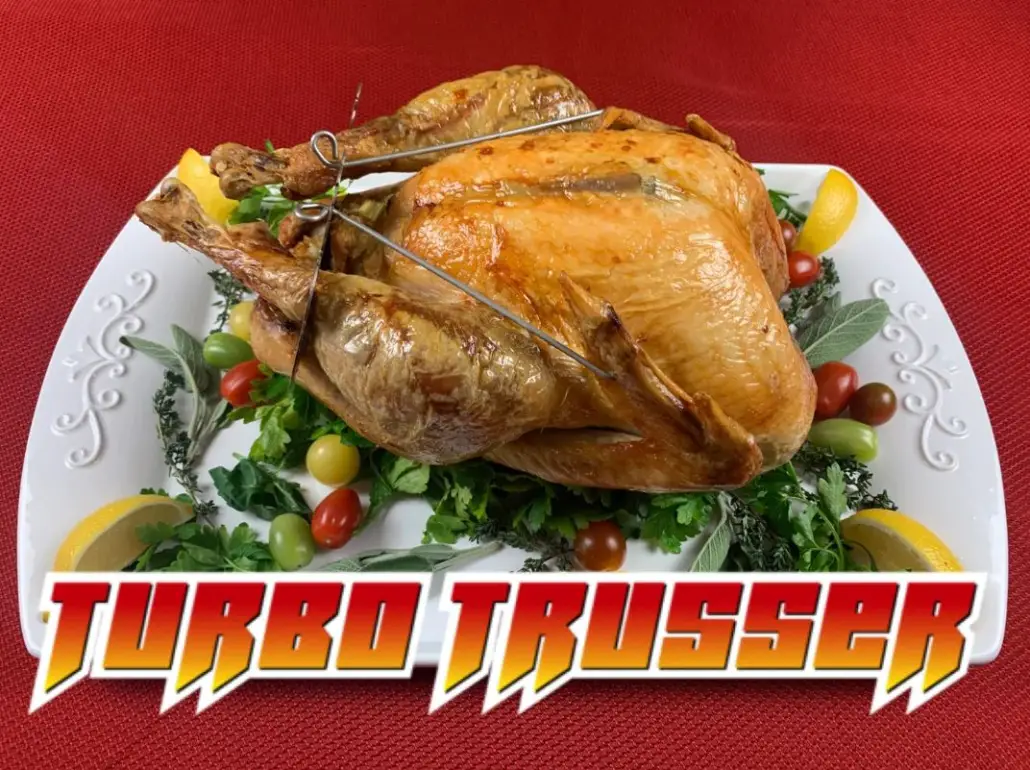 Turbo Trusser was founded by Brian Halasinski and Kirk Hyust. They sell trussers for both chicken and turkeys.
Kirk received his chef training at The Culinary Institute of America, while Brian studies towards a BBA from Kent State University and obtained an MBA from Malone University.
Before becoming part of Turbo Trusser, Brian was an analyst at Akro-Mils as well as a lean engineer at Newell Rubbermaid and a therapeutic specialist at Gilead Sciences.
Kirk was keen to invent new products, and was president of Kirk Wrench LLC from 2016 to 2019. Today, he still acts as Vice President of Hall Of Fame Innovations.

What is Turbo Trusser?
Turbo Trusser includes both the trusser options for chicken and turkey, as well as meat rubs that can be ordered directly from their website.
The team also features delicious recipes on their website that make it easy to see how their products can be used to create mouth-watering meals.
Their TikTok channel @turbotrusser provides some preparation inspiration as well, conveying the relaxed yet fun character of this brand.
A perfect solution for preparing much-loved poultry meals like a pro.
Turbo Trusser was introduced to markets in 2021, soon making sales of over $100,000 after a year.

Turbo Trusser Net Worth and overview
| | |
| --- | --- |
| Company Name | Turbo Trusser |
| Founders | Brian Halasinski and Kirk Hyust |
| Asked For | $100,000 For 10% Equity |
| Final Deal | $100,000 For 33% Equity +$1 royalty in perpetuity |
| Shark | Kevin O'Leary |
| Location | Somerville, Massachusetts |
| Net Worth | $190 000 |
Shark Tank Appearance: Did It Go Through?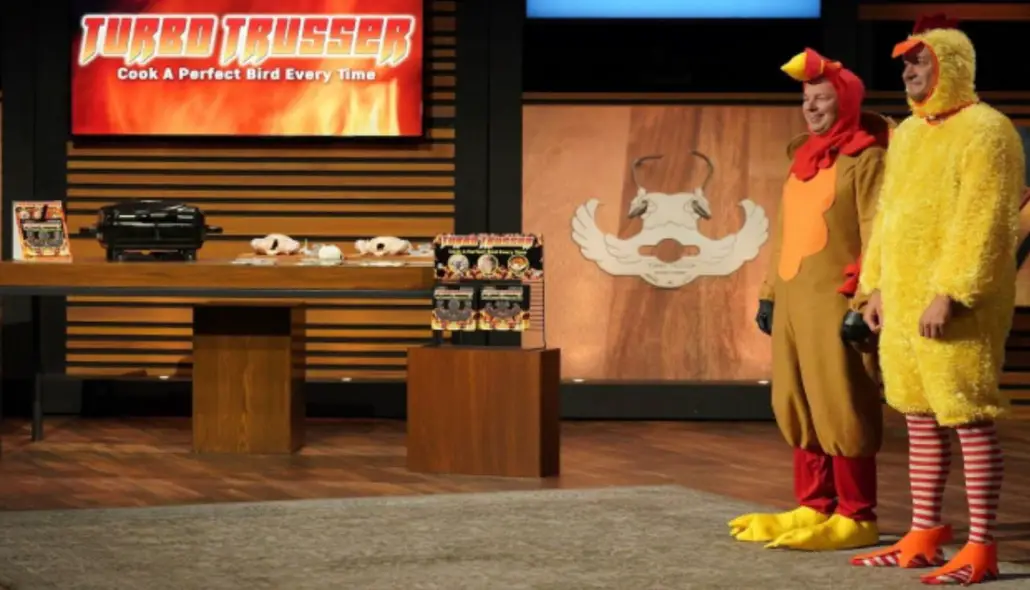 The Turbo Trusser team asked for $100,000 For 10% Equity.
Donning chicken and turkey suits, the Turbo Trusser appeared before the Shark Tank team. At this stage, they had achieved $90,000 in sales (spanning 8 and a half months).
Although some of the Sharks weren't eager to bite, it was Kevin O'Leary who ultimately offered $100,000 for 33% equity as well as $1 royalty in perpetuity

Where is Turbo Trusser today?
Turbo Trusser products can be bought on Amazon, as well as the company website and 80 retail locations (US and Canada).
Their strong social media presence has seen them garner over 5.9K followers on Facebook, among others.

Conclusion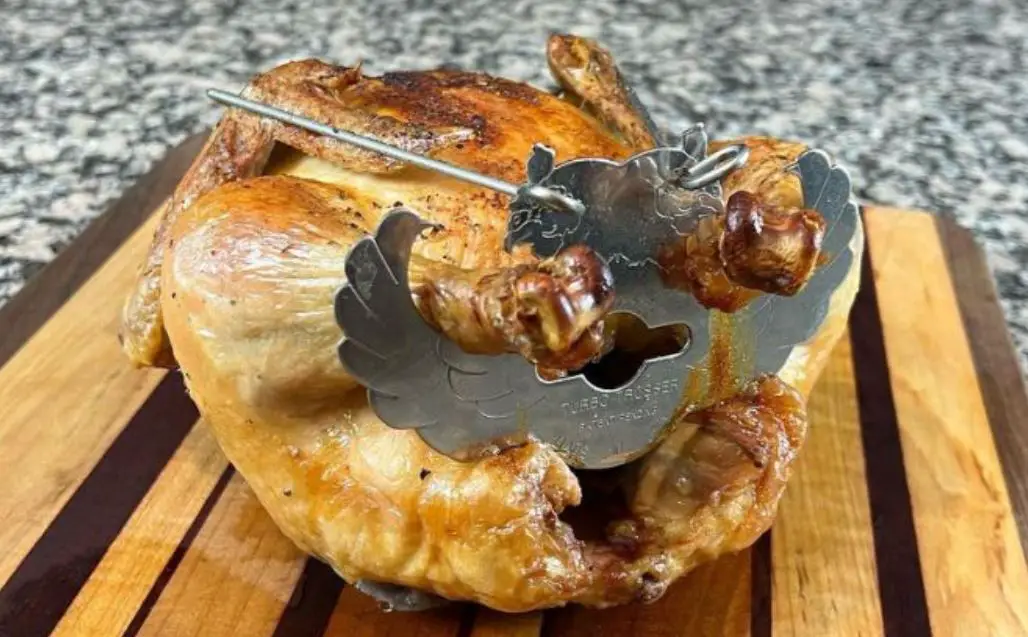 A brand that is definitely having a "clucking good time".
Turbo Trusser certainly appeals to customers with their fun-loving yet practical brand. Thanks to actively communicating their brand voice and honing their fun-loving personality throughout, they stay true that the character that was first displayed for the Sharks.
With its seasonal appeal for special holidays such as Thanksgiving and the festive season, as well as beyond for everyday use, Turbo Trusser certainly has the potential to grow even further.